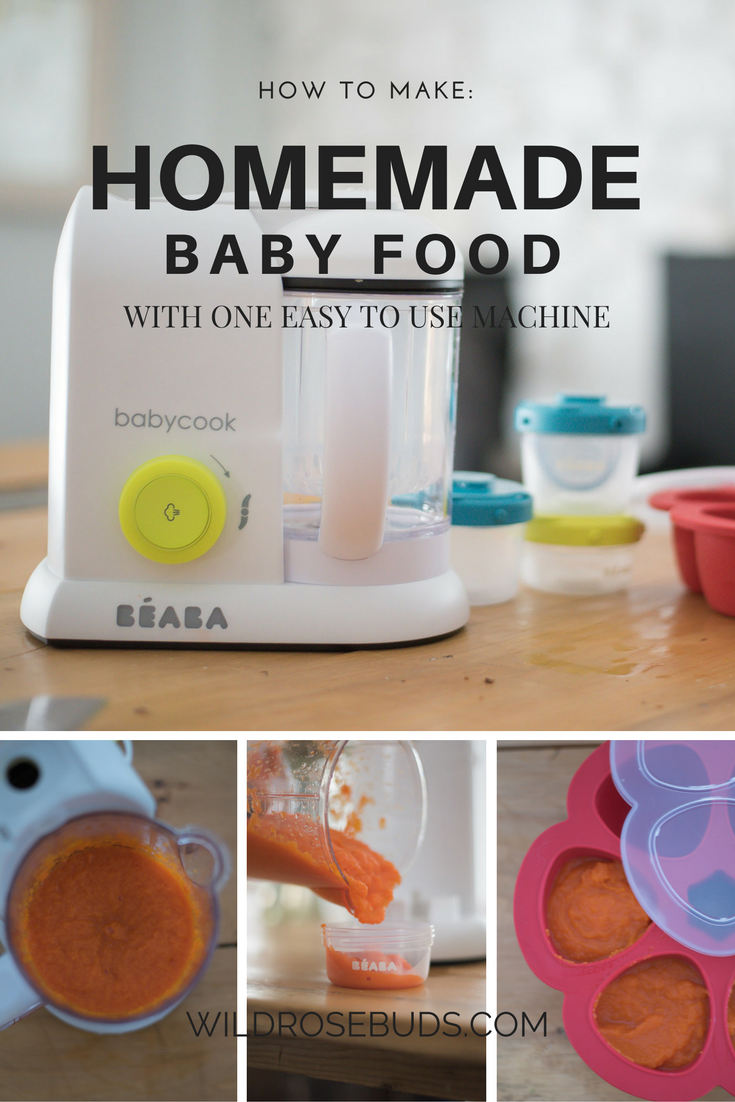 Poppy is almost 6 months old which means introducing food is in the very near future. We have decided to test out the waters on Christmas day. With Aubrey, I made all of his foods for the first 6 months, until I went back to work. It was a lot of work and I never found the magical way to make it easier. I remember steaming each item separately, then placing together in a blender and trying to figure out the amount of water to add.
This time, I have found a way easier solution. It's called the Beaba Baby Cook. Do you remember that rotisserie oven that was always on the shopping network? The slogan was "Set it and forget it". Well, that is pretty much how easy this machine is for making baby food.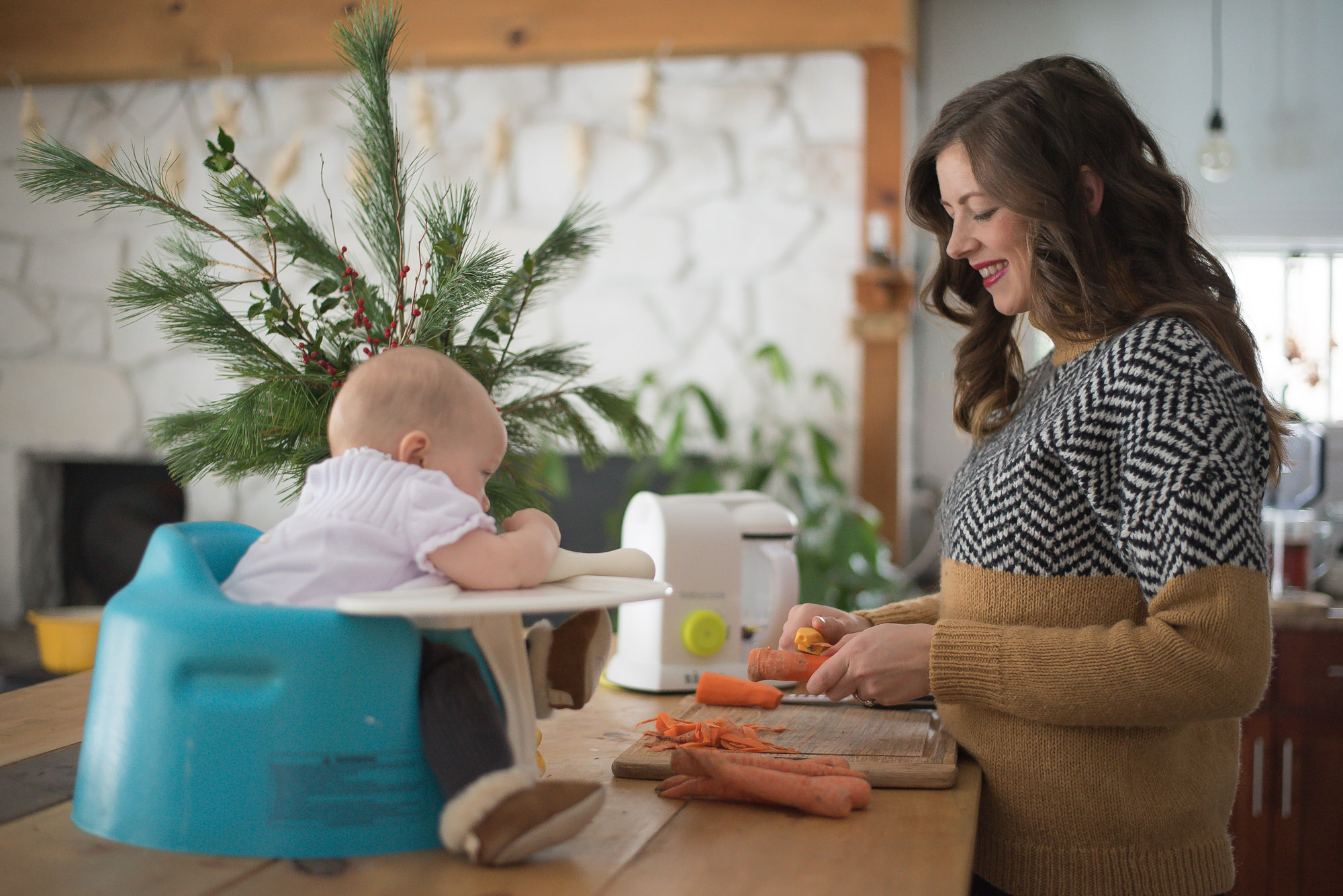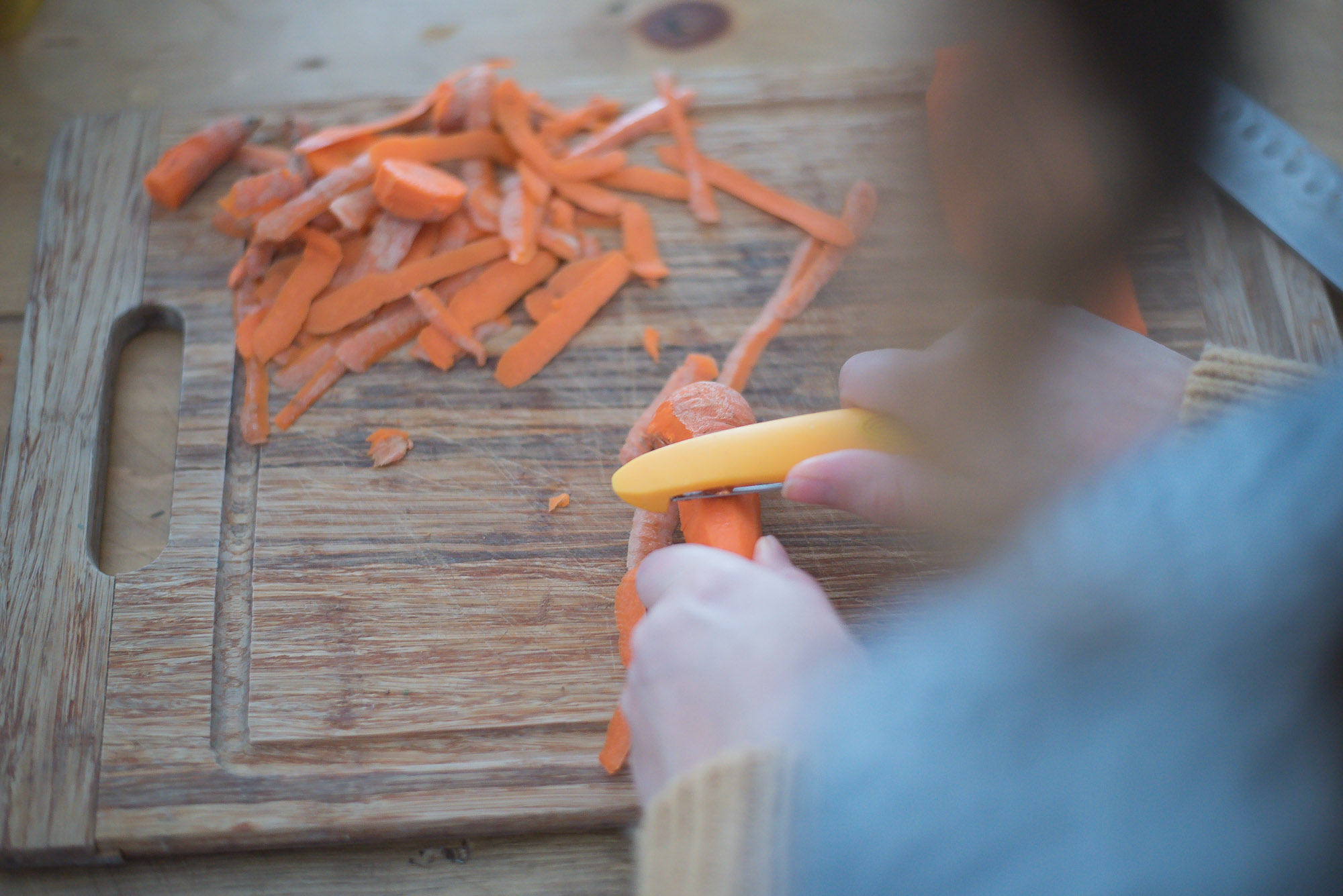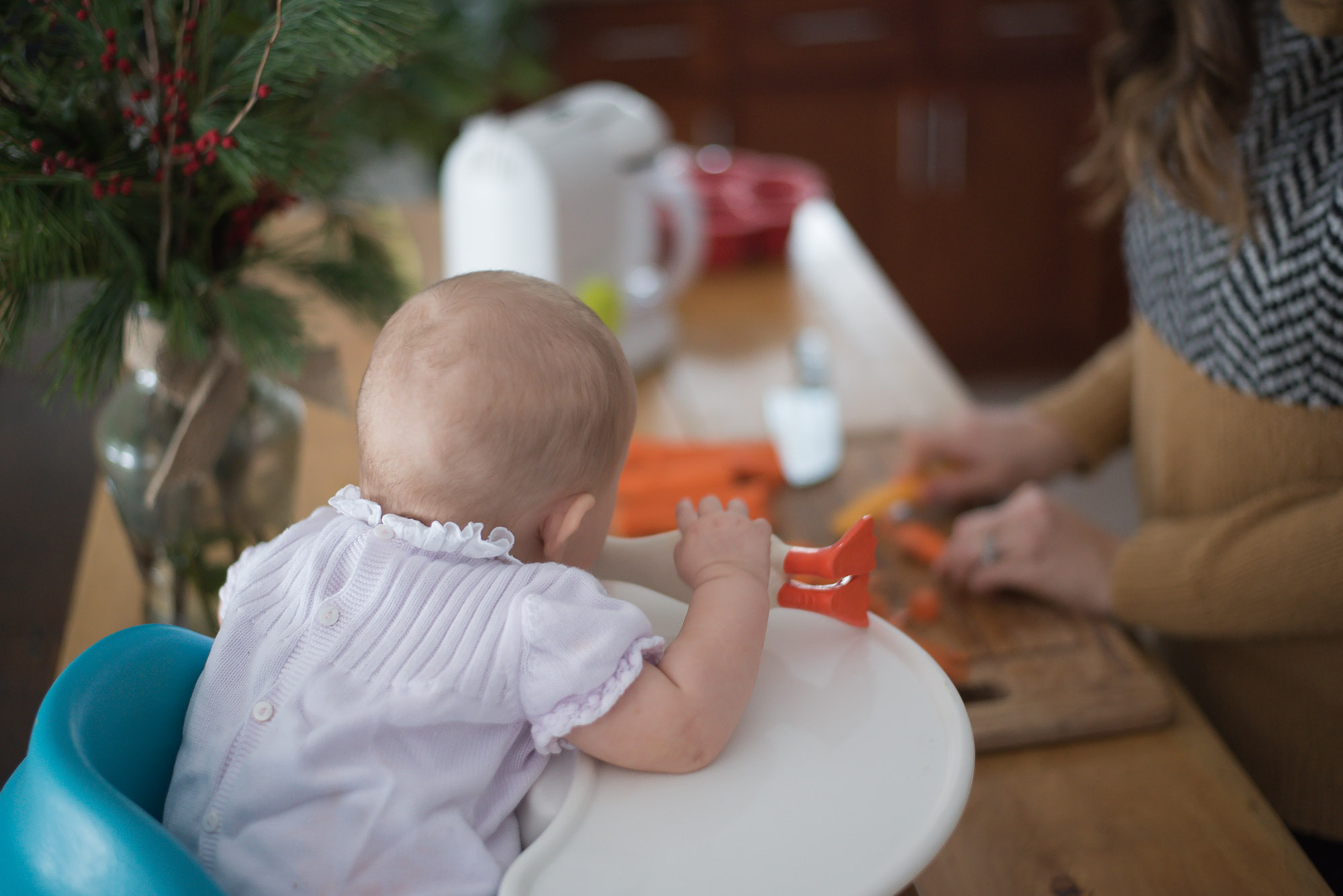 For us, we plan on having Poppy eat what we are having for supper. With the Beaba, all we have to do is plug it in, fill it with water and add a small portion of the vegetables we are eating into the steamer. Next, you press the button to start it a get back to cooking supper for the rest of your family. Once the veggies are steamed, the button will flash to tell you they are done.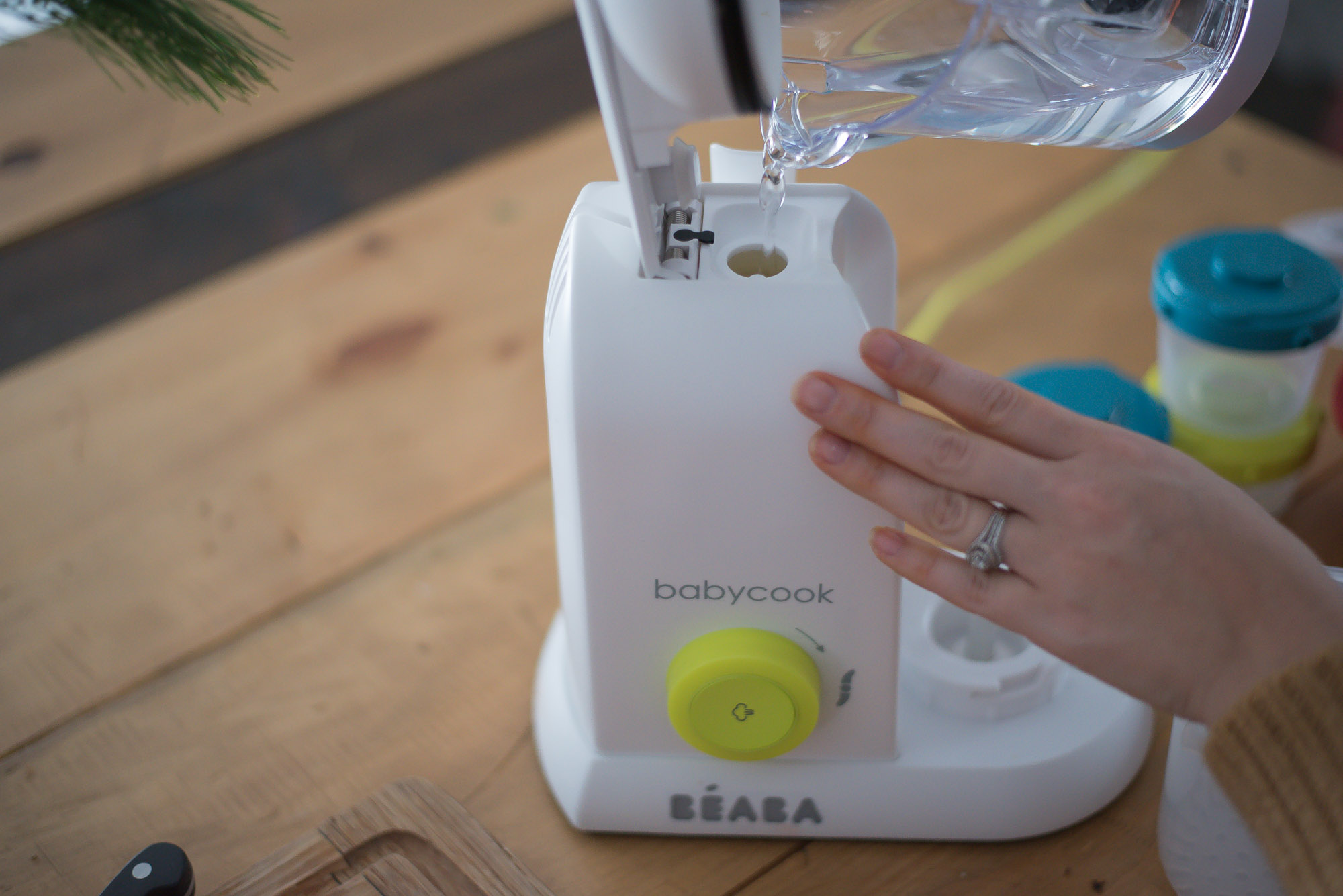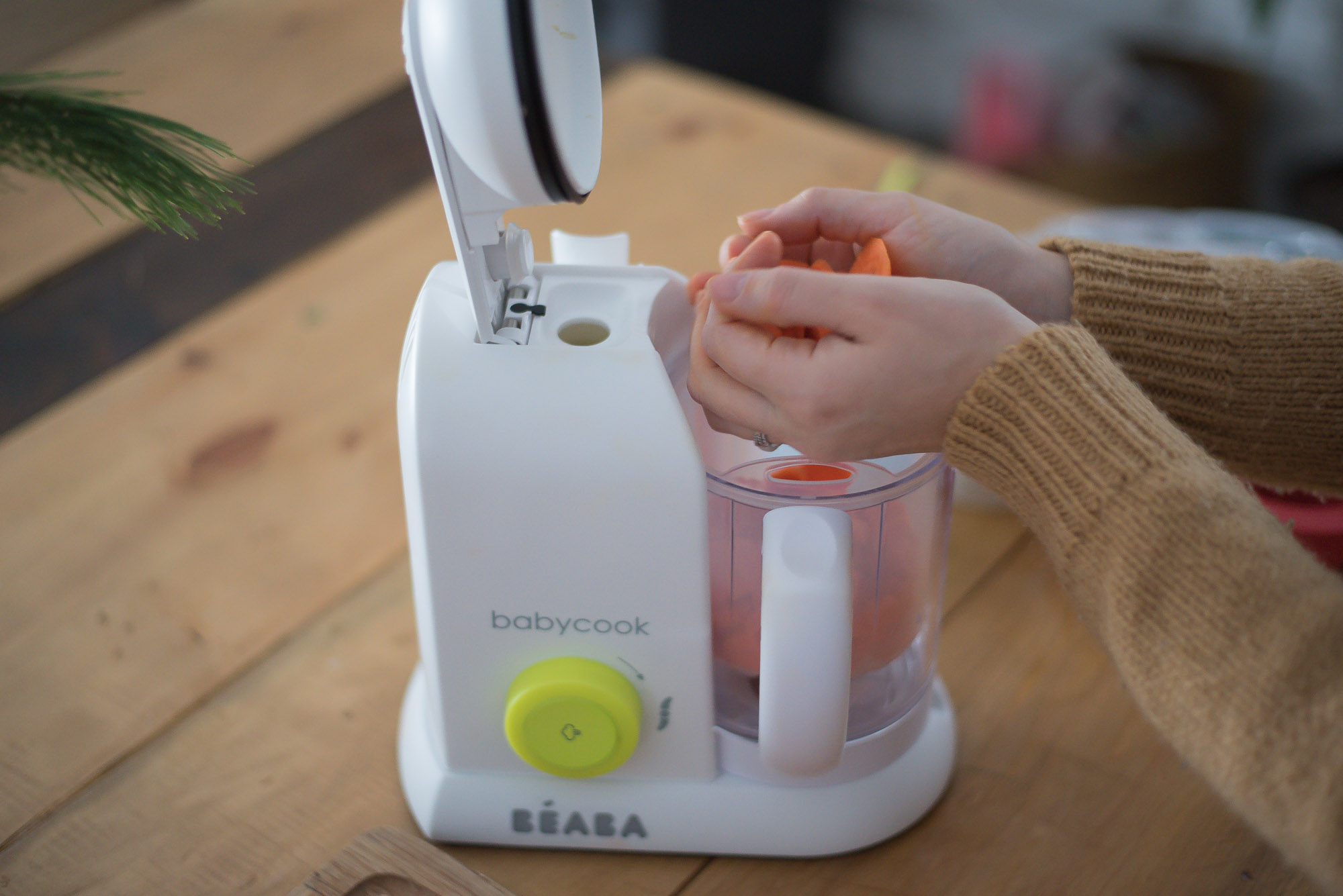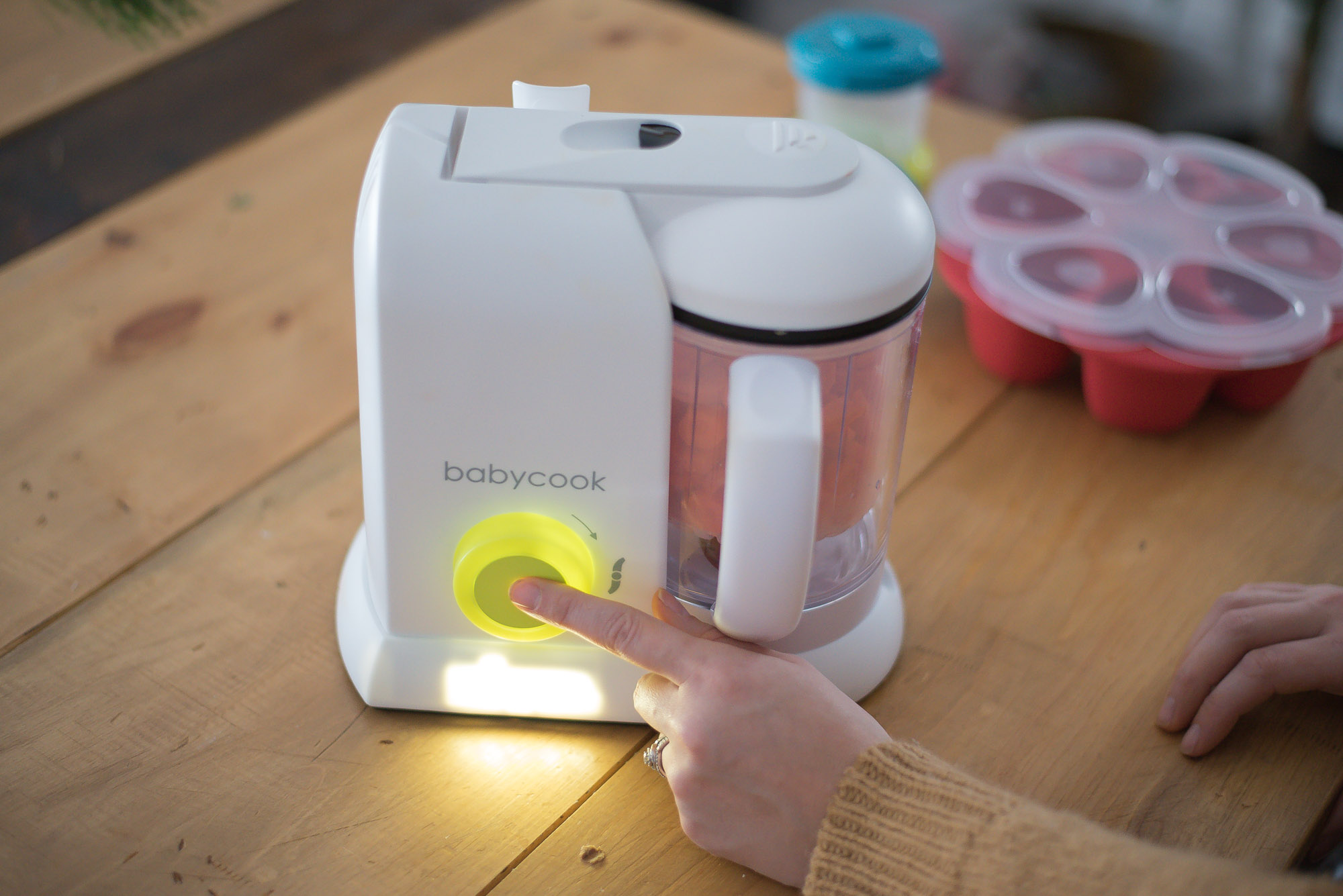 Using the included spatula, you lift out the steaming basket, pouring the cooked vegetables into the water reservoir below on top of the blades. Lastly, twisting the button, puree the veggies. It's that simple!
If you are like me and struggle with what mixtures taste good, or knowing what foods to feed your baby at what age, they have an app for that. The Beaba and Moi App allows you to choose the age range of your baby and from there suggests recipes to try. From the app, you can also meal plan for the week, as well as create a grocery list. It makes this stage of your baby's life that much easier.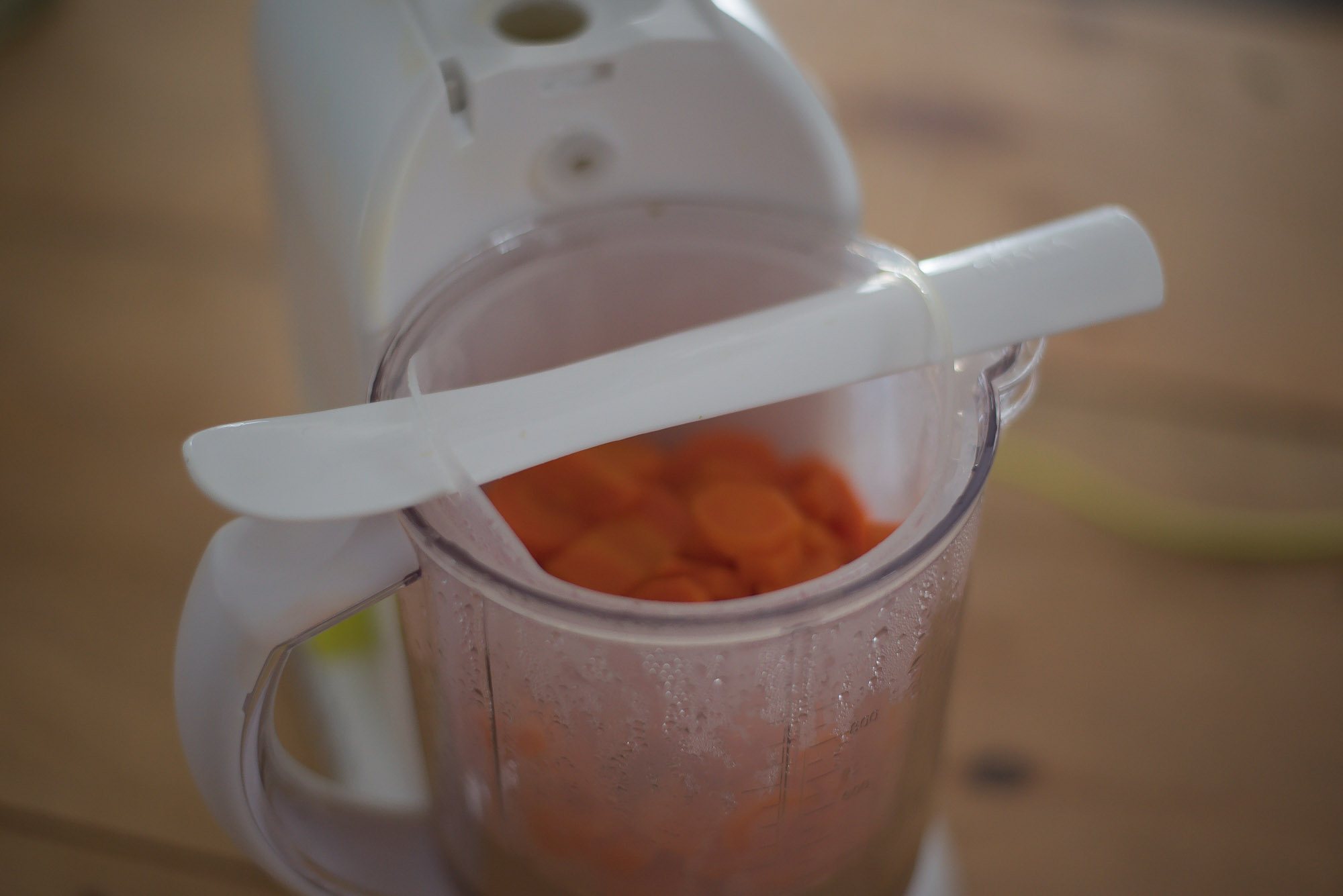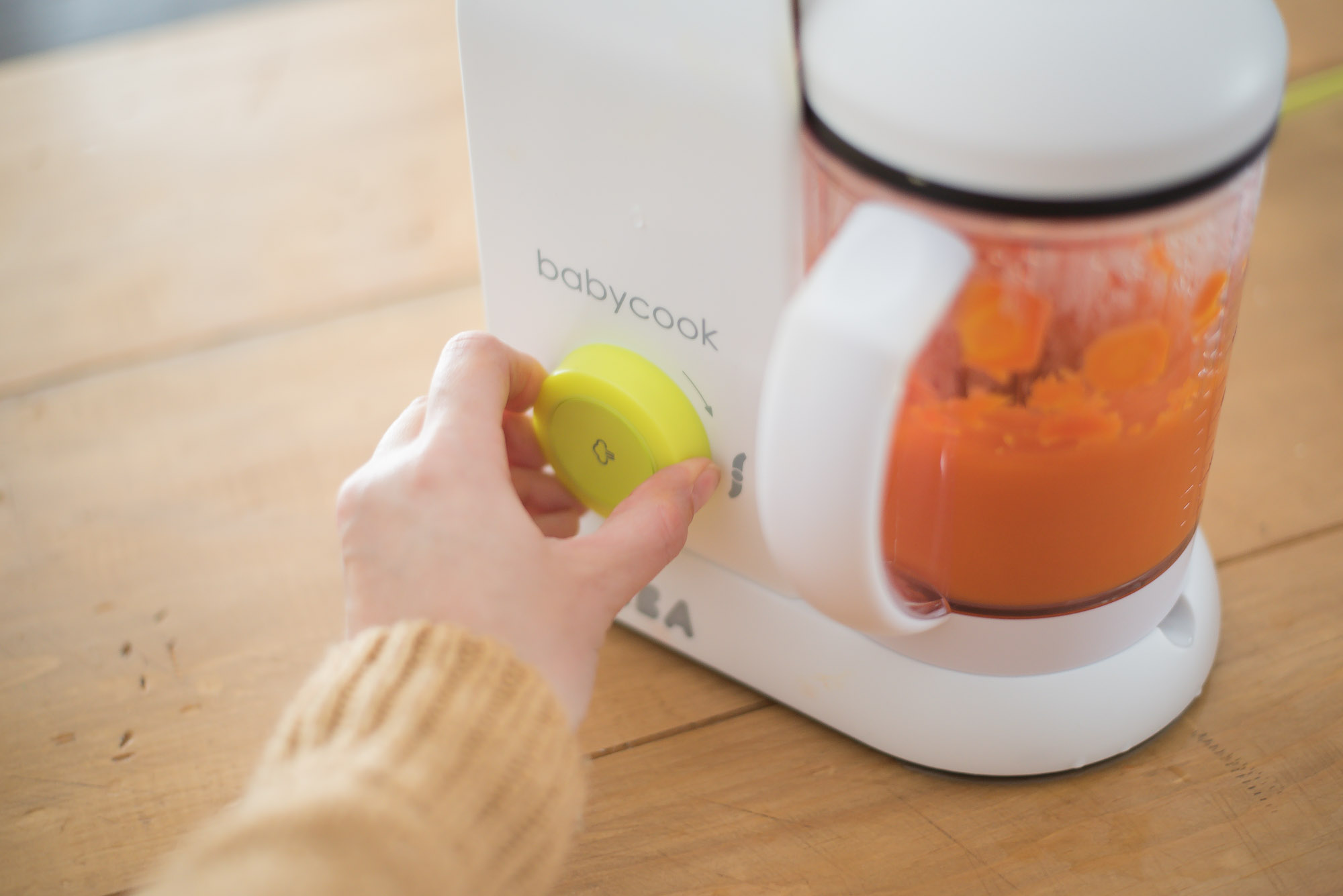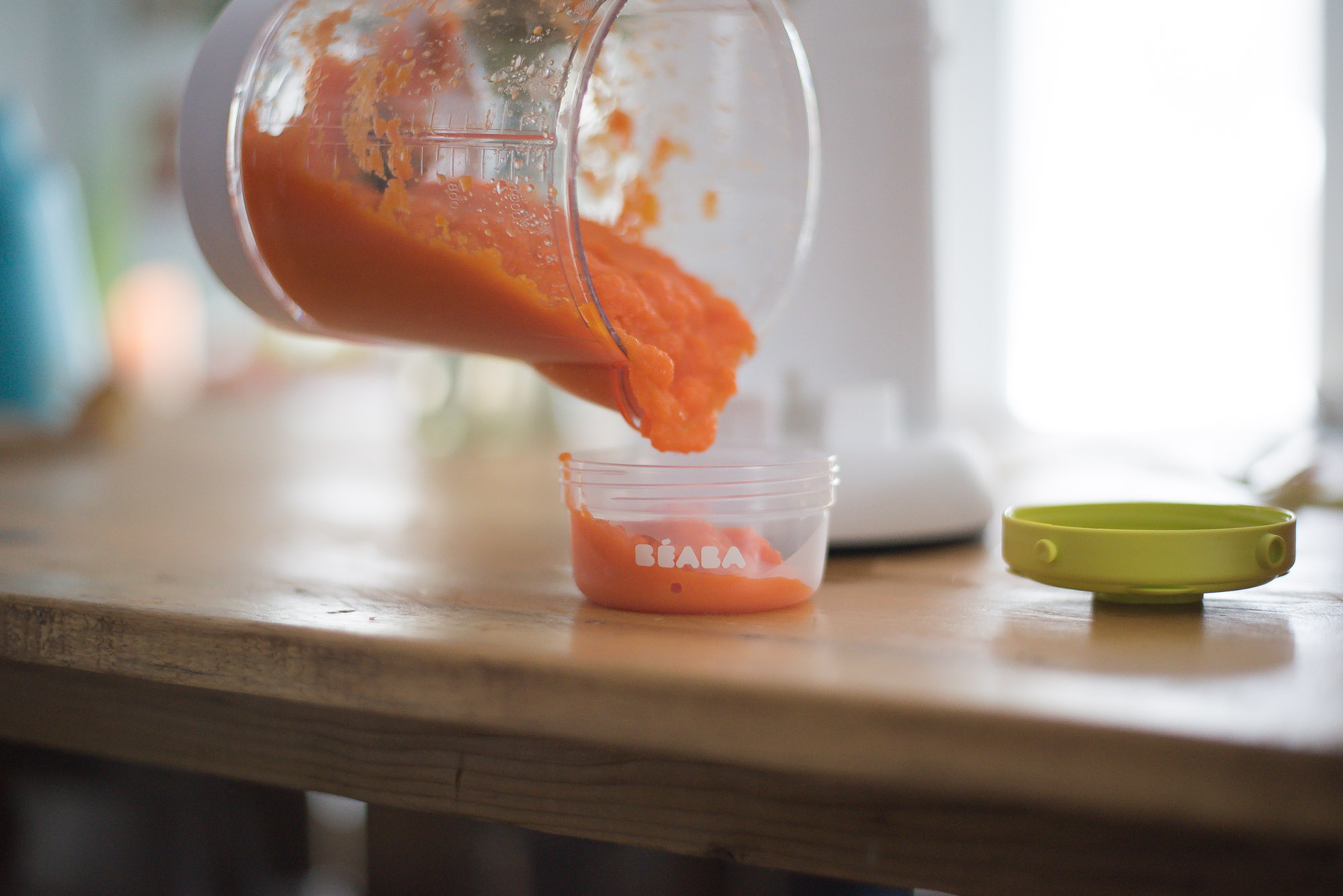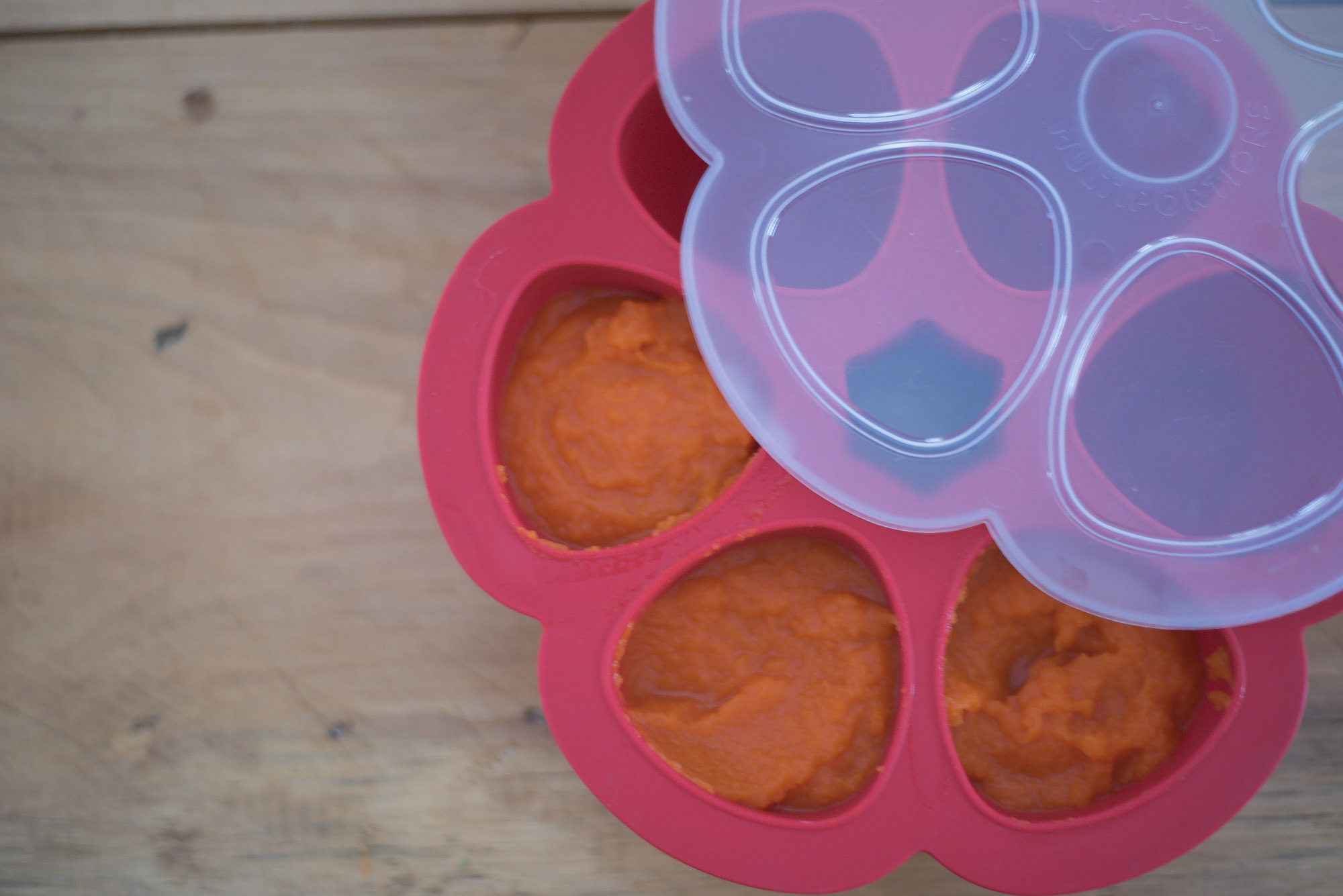 I spent this morning stocking up on baby purees so that we will be prepared for the busy week ahead. I was so happy with how smooth everything worked and how fast it all was using the Beaba Baby Cook. Poppy is teething and I needed to be able to do most of the work with one hand. But, that wasn't a problem at all with this machine. It's a must to all you new moms out there wanting to do the homemade food route, but not knowing where to start.