Since having Poppy, I have had many of fellow mamas asking me what I am doing in my Skincare routine to have my skin still look fresh with a newborn and toddler around. I have been trying to answer you all individually but thought it was time I summed it all up in a post.
Growing up, I ALWAYS used the classic Clinique 3-step system, as I have sensitive skin and that was what my mom always used. But, as I got older, I found that my skin started to change. I would try different products, but with my sensitive skin, I would end up getting sores on my face from reactions to them. As a result, I always resorted back to clinique but was never wowed.
The morning that Poppy was born, I was supposed to attend the grand opening of Kiehl's Halifax. Obviously, I missed it but was super intrigued at the all natural properties and the positive reviews it was constantly getting. My loving husband showed up a few weeks later with a bag of goodies from Kiehl's that were custom chosen for me and my tired mom skin. It changed my skincare game. Since then, I have gone into Kiehl's and had my skin assessed and additional products recommended into the mix. It looks like a lot of products and could scare you off, but that is why I filmed the video above, so that you can see how quick and easy it really is. The strategic layering makes sure your skin is both absorbing what it needs to and being protected from the Elements.
Below is what I use in the order I use it: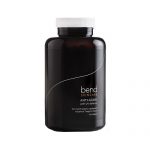 Great skin starts from the inside. Because of that, I love my Bend Beauty Omega Capsules. You can read more about them HERE, but they turn back the clock on aging, keep your skin moisturized, and also lessen your risk of sunburn by 80%. On top of all of that, they also help your digestion.
2. Kiehl's Ultra Facial Cleanser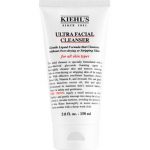 This cleanser is honestly the only cleanser that I have ever actually had positive results from. I didn't know until I switched to this, that your skin was not supposed to feel tight after washing. With The Ultra Facial Cleanser, I never have experienced it again. The great thing? it is made for ALL SKIN TYPES!
3. Clinique Clarifying Lotion 2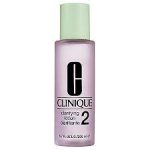 Because of my bad history with trying new products, I am still hooked on my Clinique toner. Using a toner after you cleanse helps to close pores, exfoliate the skin, and remove excess oil to help make your next set of products work more efficiently. I use a Cotton Pad to apply this to my entire face and neck.
4. Kiehl's Iris Extract Activating Essence Treatment
I have just added this step into my routine and it has mad a huge difference. It helps fight aging and moisturizes your skin. This in return gives you smoother, more radiant skin. Use only 3 drops and rub in your hands to warm up before applying.
5. Kiehl's Daily Reviving Concentrate & Midnight Recovery Concentrate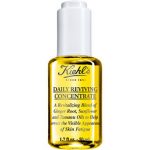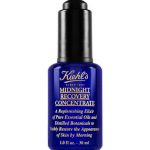 Depending on what Time you are washing your face, you choose which of these two serums that you would use. The Daily Reviving Serum is your go-to in the morning and keeps your skin looking radiant all day. At night, switch this step to the Midnight Recovery Serum to regenerate, repair and replenish your skin while you sleep. Use only 3 drops of either and rub between your hands to warm up before applying.
   6. Kiehl's Creamy Eye Treatment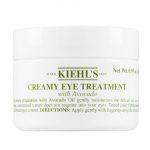 This cream, made with Avocado is my secret weapon for those tired mama eyes. It keeps your eyes moisturized which in return helps fight wrinkles and the look of tiredness. Apply with your ring fingers to ensure you don't press too firmly. Make sure you rub between your fingers first until it turns translucent, then dab on eye area.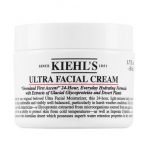 This Moisturizer is Da Bomb Dot Com. It seriously means it when it says 24-hour moisture and is the perfect finish for your skincare routine. On top of helping keep your skin supple, it helps defend your skin against the elements that you come into contact with throughout your day.