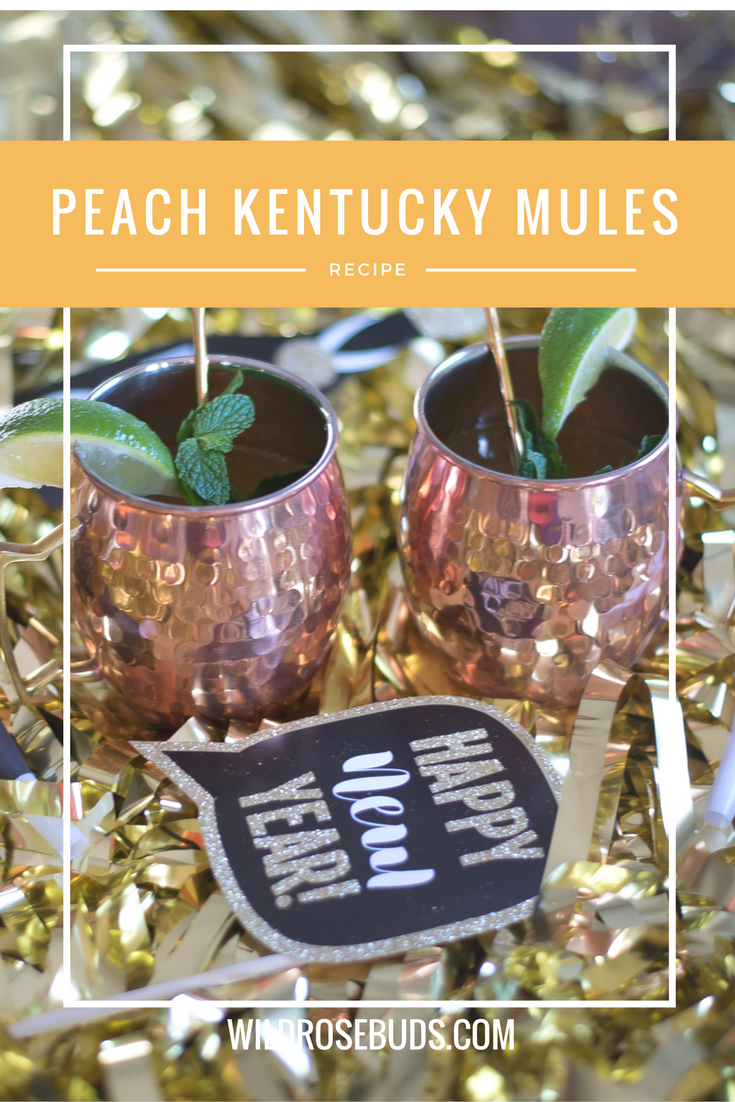 Last Week, Rob and I celebrated our First Anniversary at the restaurant we eloped in last year. While enjoying our time together without kids or even talk of kids, Rob ordered a Kentucky mule with our appetizer. Being lovers of ginger beer, we instantly became obsessed with the drink. Tonight, we were supposed to have friends over to help us ring in the new year. We had bought all the ingredients to make our spin on the delicious cocktail. But, with Poppy sick, we decided to cancel the night with friends.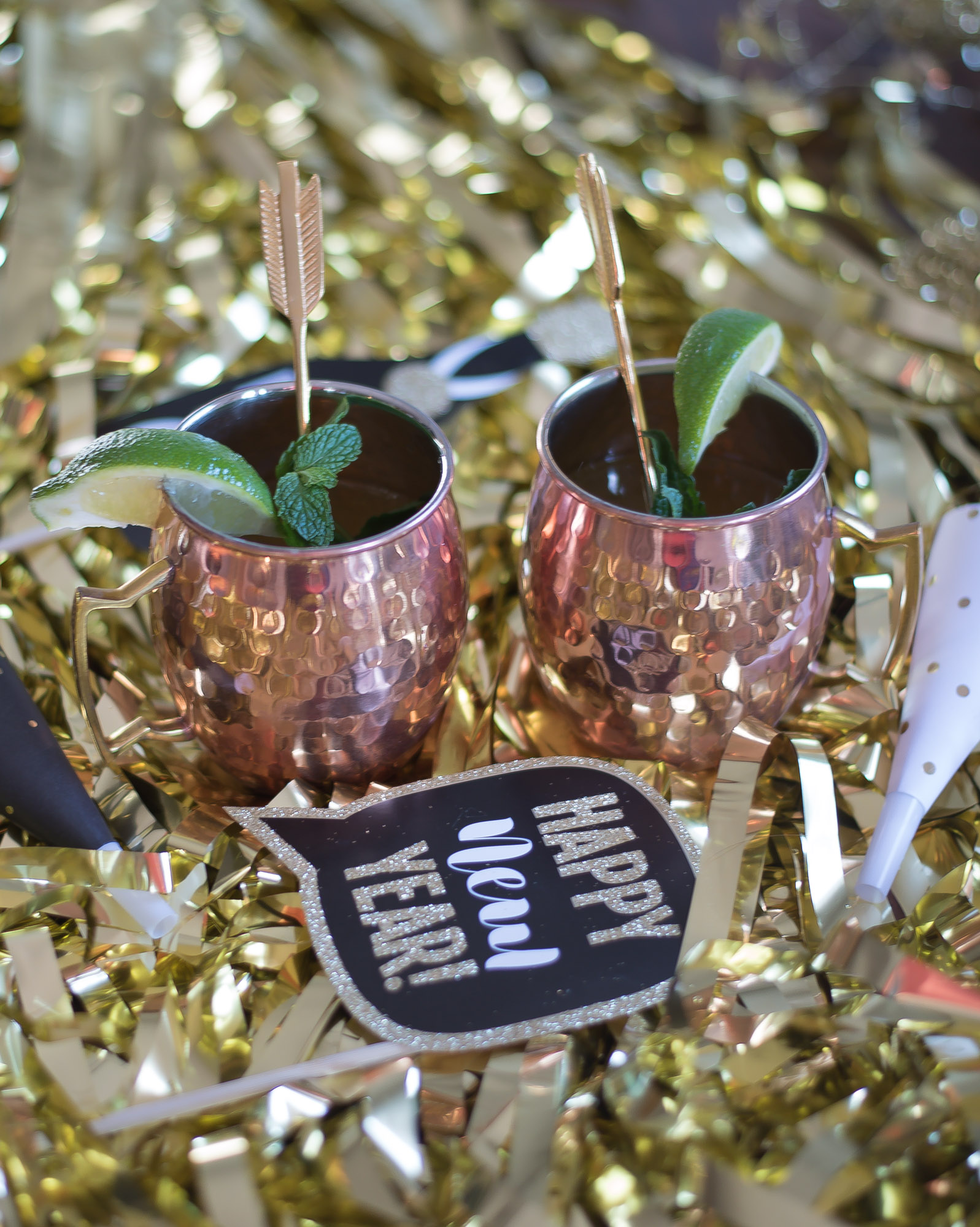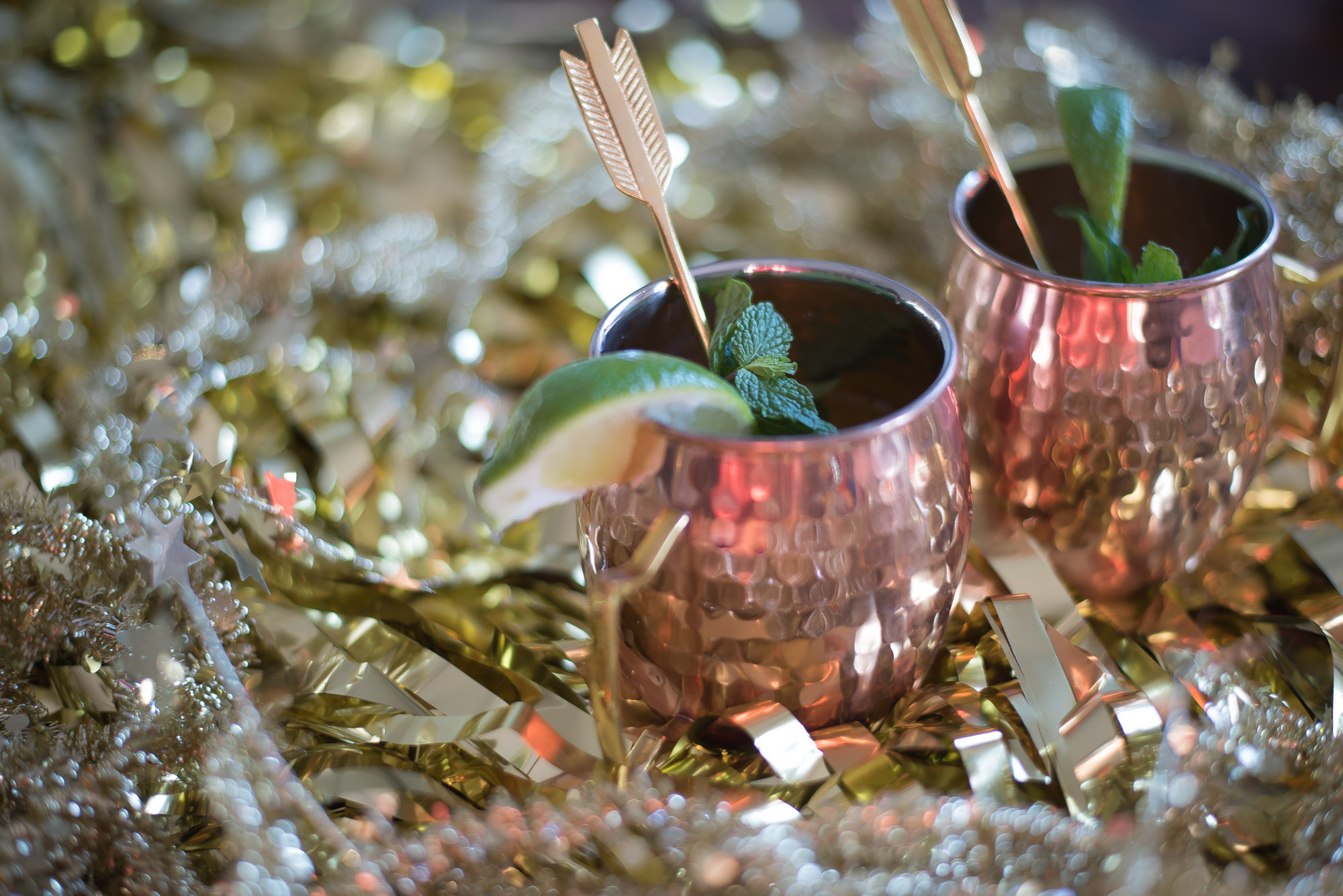 After getting off the phone canceling our night, I look in the fridge and saw all the yummy things that we were to have tonight, including the cocktail ingredients. So Rob and I said, what the hell, and whipped up these drinks for ourselves. They were better than I remember. Want a signature cocktail for tonight or an event? Try these out for yourselves.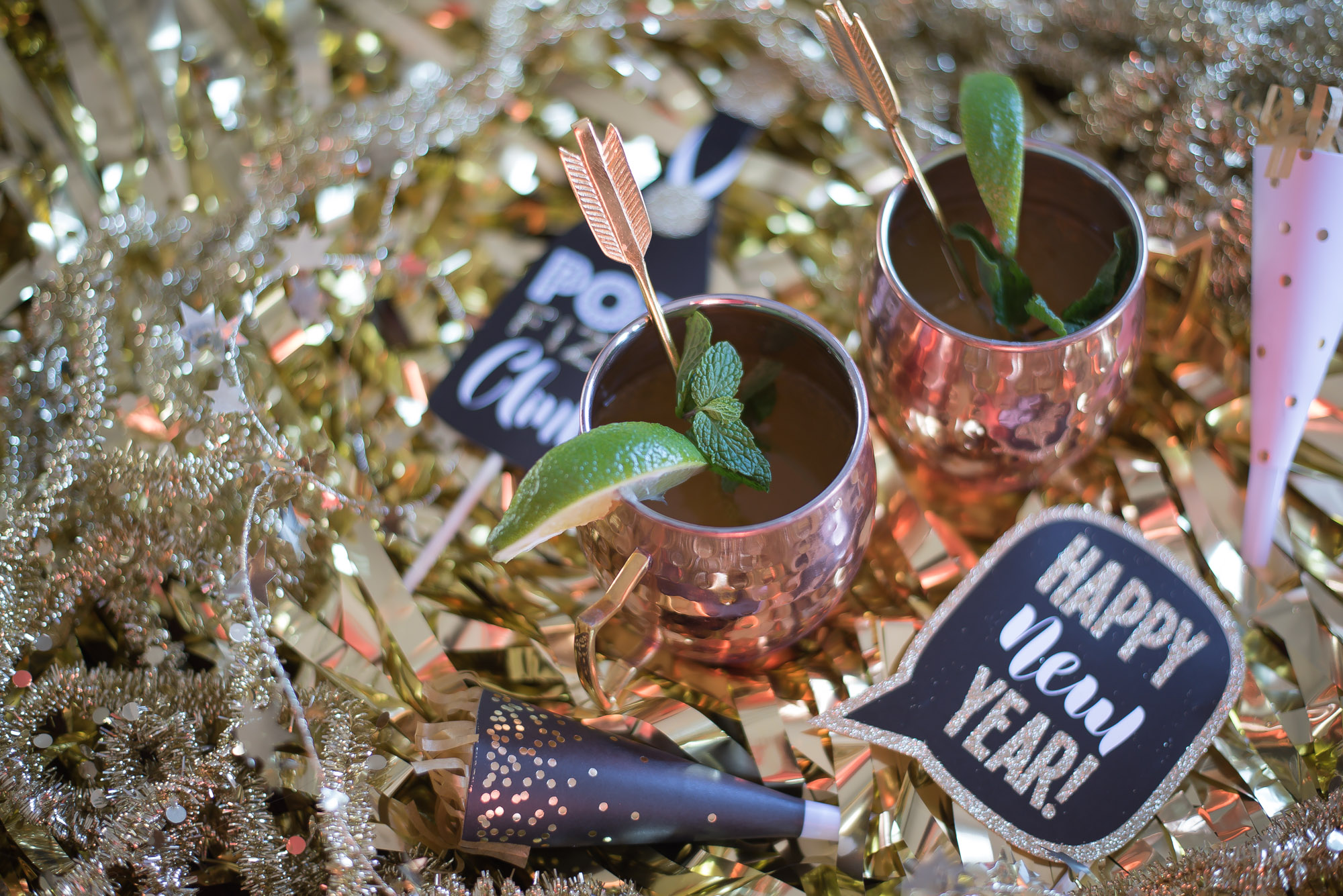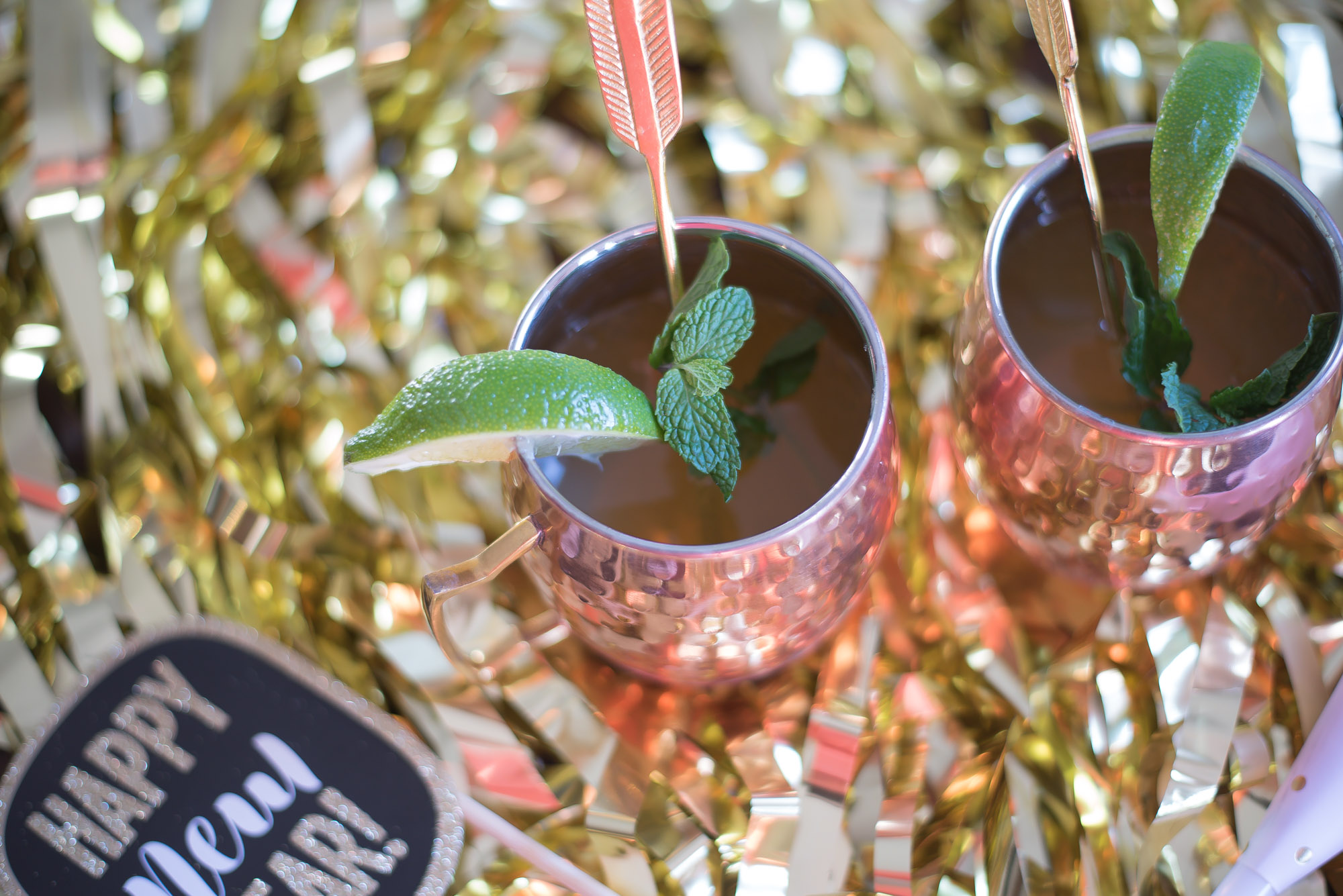 Peach Kentucky Mule Cocktail
Ingredients
1 can of President's Choice Peach Ginger Sparkling Soda
1 shot of Jim Bean Kentucky Bourbon
Fresh Mint
Juice from Half a Lime
Lime wedge for garnish
Directions
In a mule mug, muddle together 1 shot of bourbon, juice from half a lime, and leaves from one sprig of mint.
Top with 1 can of Peach Ginger Soda and ice
Garnish with a lime wedge and a sprig of mint
Enjoy but be safe!
Let me know if you love it as much as we do!