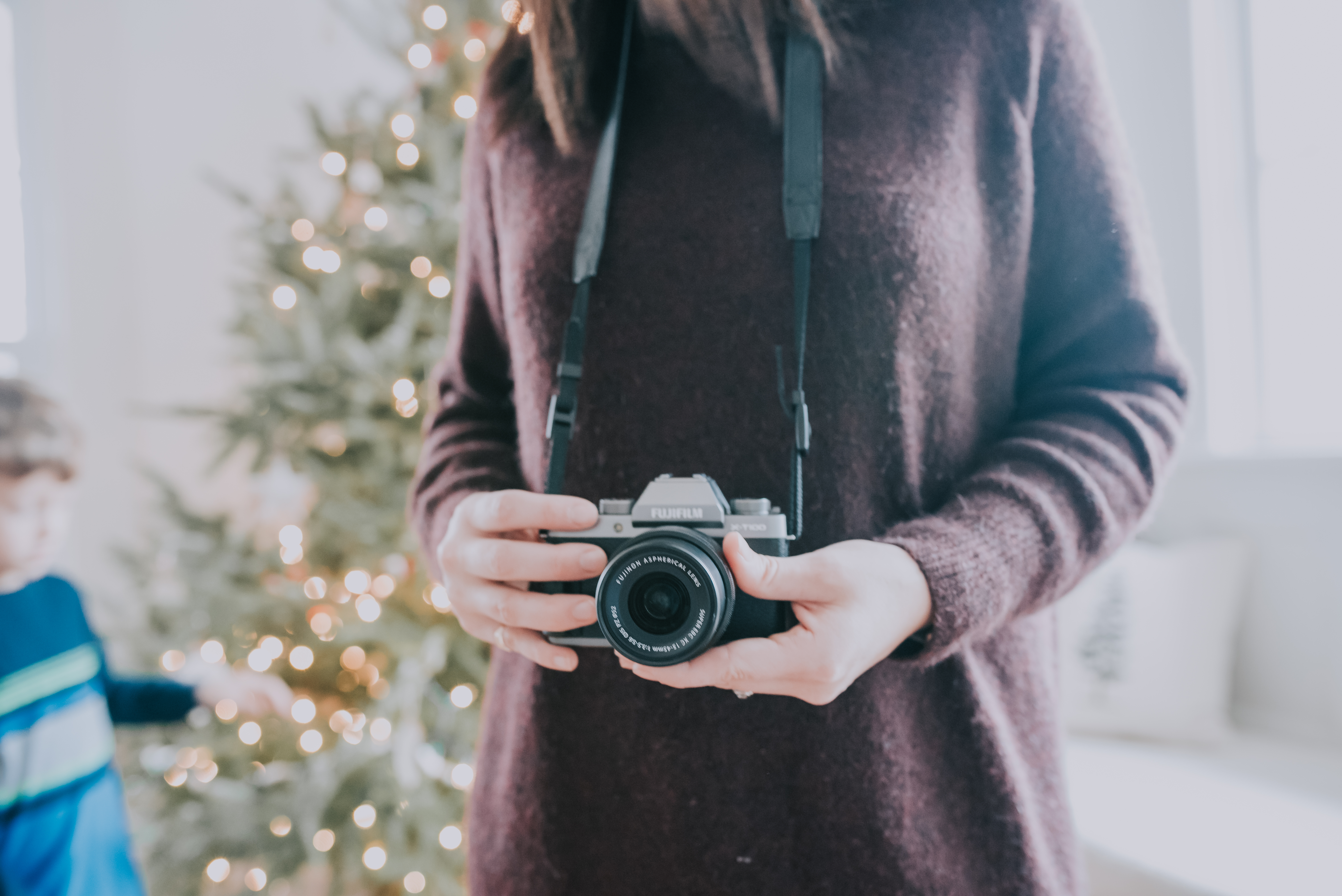 Growing up, my parents always had the big honking video camera in a black plastic suitcase wherever we went. From family trips to homemade movies where we were the actors, that thing captured everything. My mother knew that family time went by so fast and she wanted to make sure we always remembered the little moments of our childhood. Like that family Christmas where I only know how to say the word mine, and ended up opening ALL of the presents. Or when my oldest sister Hollie would take the camera and film her own little video of her life titled " Wonderful, Fabulous Me". Those home videos are ones we will forever cherish.
Rob and I wanted something similar for our family. A camera that we could bring with us on family trips, special moments, and even every day that gave us more than just our phones. We wanted something that could grab quality still images of moments happening, but also something that could grab video footage of the moments that just can't be felt in a single frame. It had to be all of the above and small enough that we wouldn't even notice that it had become a part of our family.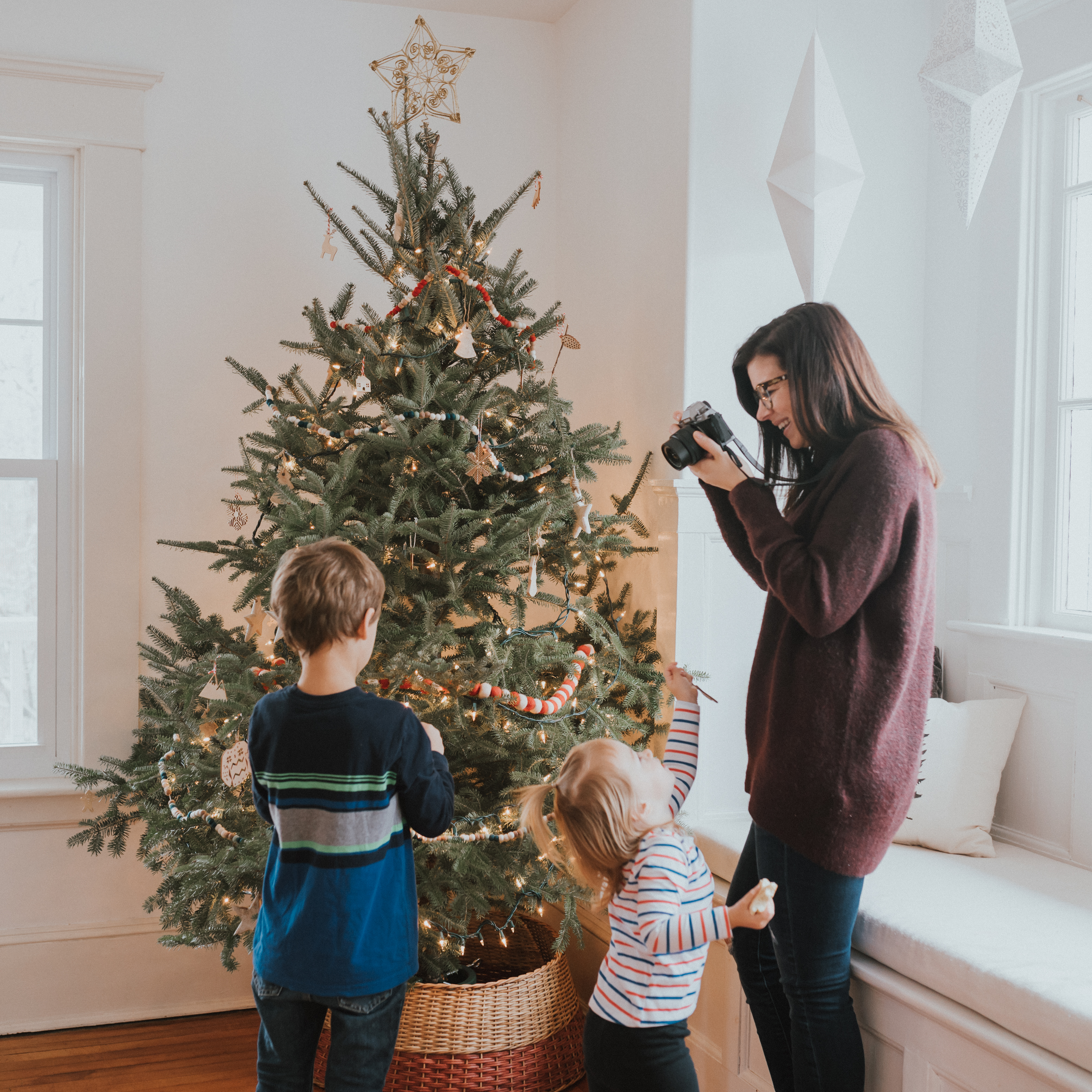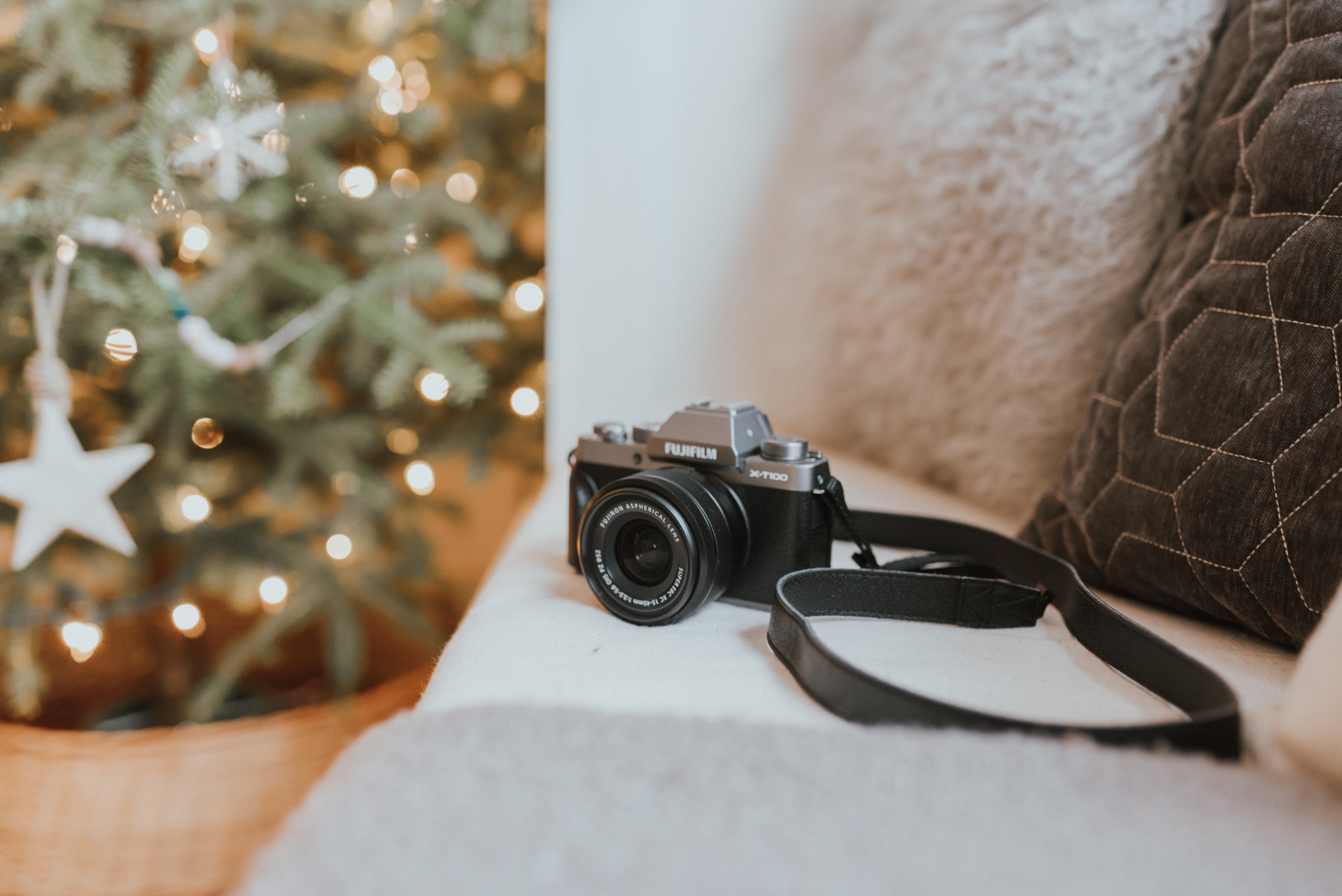 We have always loved Fujifilm cameras and we actually shoot many of our black and white photos during the wedding season with our Fujifilm X-T20. But, we wanted something that had a forward facing screen. Overall, it was the ease of use of the X-T100 that sold us.
The screen was a huge seller with the option of putting it on full selfie mode allowing us to never miss a moment, even when the person with the camera is in it. The other big feature was the fact that no matter what setting you were on, you could easily start to record by the touch of the recording button, just down from the regular shutter button. This allows a quick switch from capturing a still moment, to capture a video.
While we are on the topic of video, the X-T100 shoots in 4K and for a 30 min max shooting time, allowing you to fully capture that Christmas concert without having to deal with multiple starts and stops. Seriously, so much easier. With the ability to interchange the lenses, as well as add an external mic, we are able to fully customize the camera to whatever we may be shooting.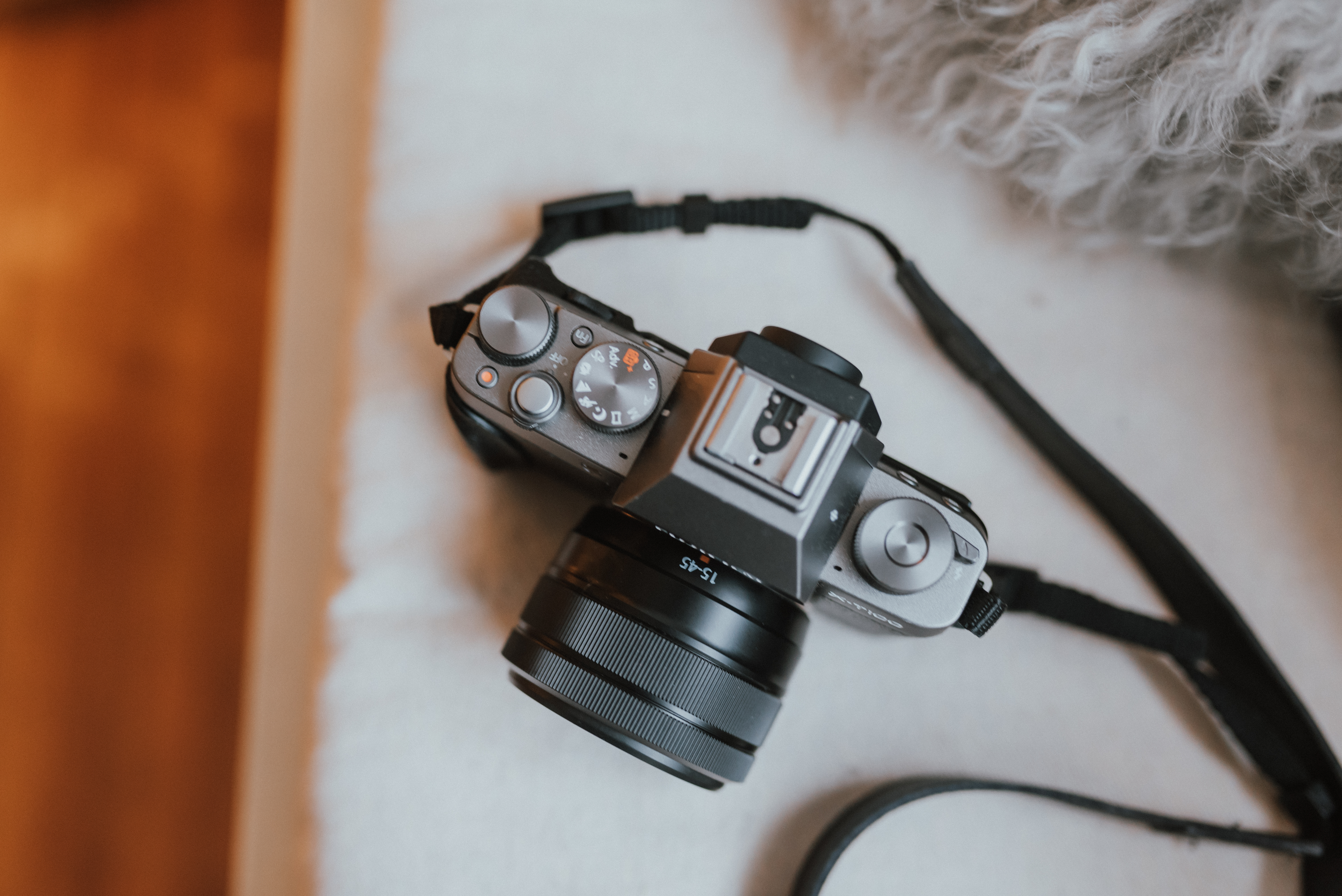 Although the X-T100 is classified as an entry-level camera, we find we have been gravitating to it a lot for our day to day, especially for video. And with many special moments happening over the next year, we are happy we can finally start to document our children's lives like our parents had done for us with something a bit more special than a video from our phones.
If you are looking for that camera to do everything for your family, this is definitely a recommendation from us. We have been using it since August and are so pleased with everything we have been able to document with it, from the little to the big moments.
Just in time for the holidays, Fujifilm is wanting to give you the chance to win an X-T100 for your or a loved one. To enter, head to FUJIFILM-XT100.COM to find out all the detail to get your hands on this totally versatile camera.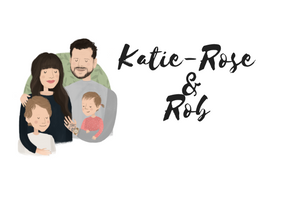 Thank You FUJIFILM Canada for supporting our family by sponsoring this post.