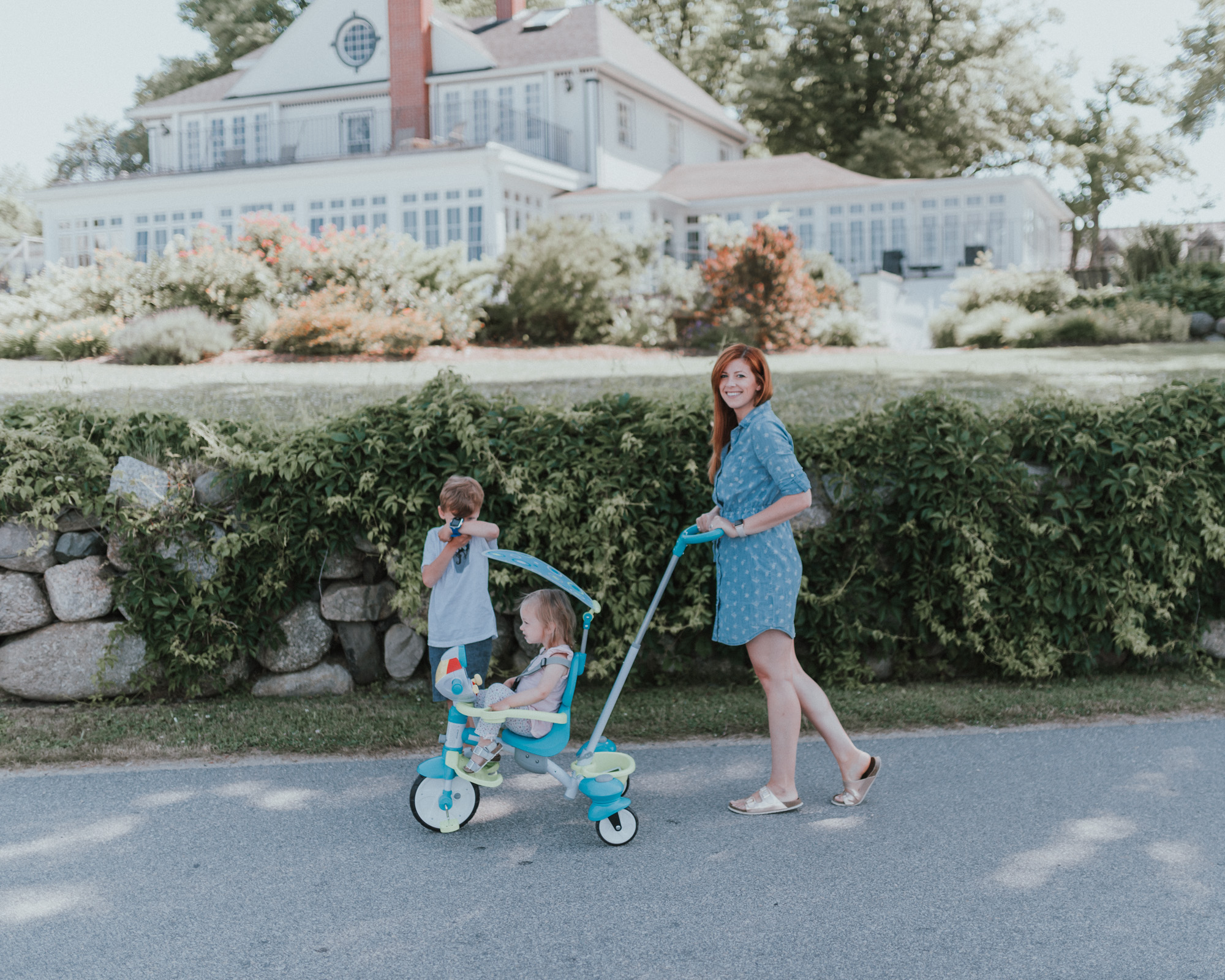 From my first cordless phone in my childhood bedroom to one of Aubrey's first toys when he was born, VTech has always been used in our home in one stage or another.
This summer, with both kids at home, we wanted to gift them with some fun gadgets to keep them busy, but also be educational. We knew VTech would be the perfect company to turn to and check everything off our list.
The VTech KidiZoom SmartWatch DX2 was perfect for Aubrey. He had a similar watch last year but became bored quickly with it. It reminded me of a Tamagotchi pet and that seemed to be the whole premise of the watch. With the KidiZoom SmartWatch, we were surprised with the many different features to keep him entertained for hours.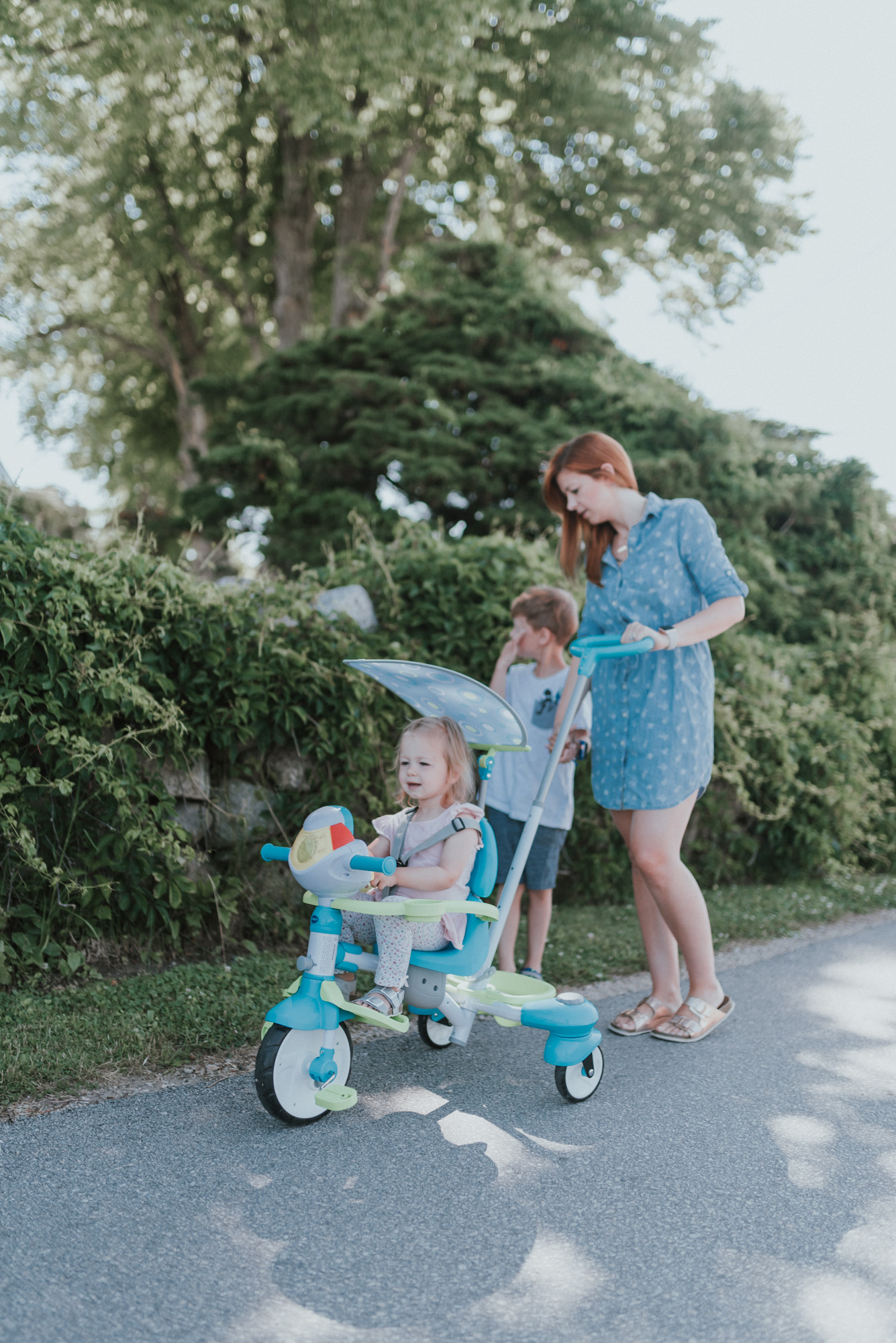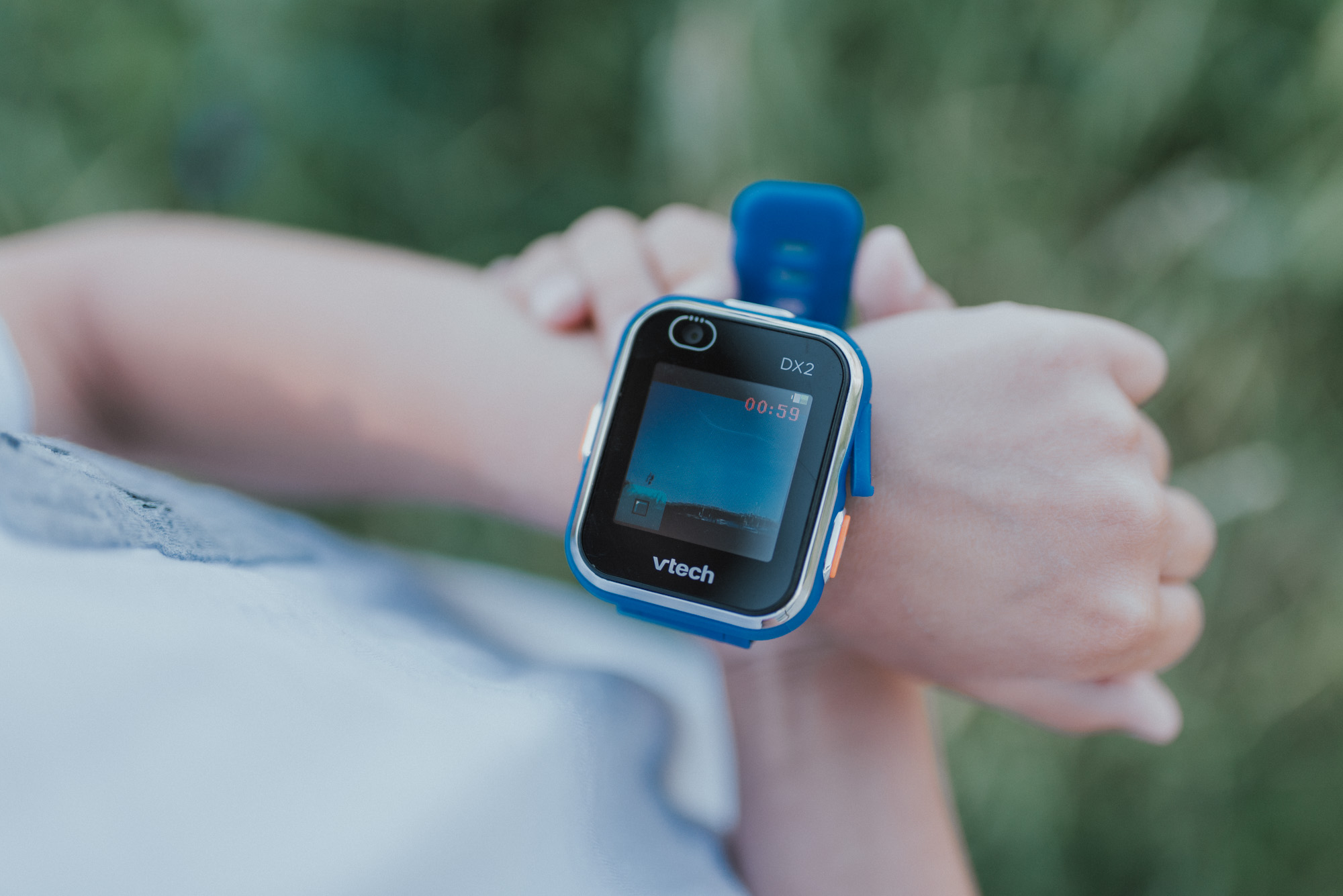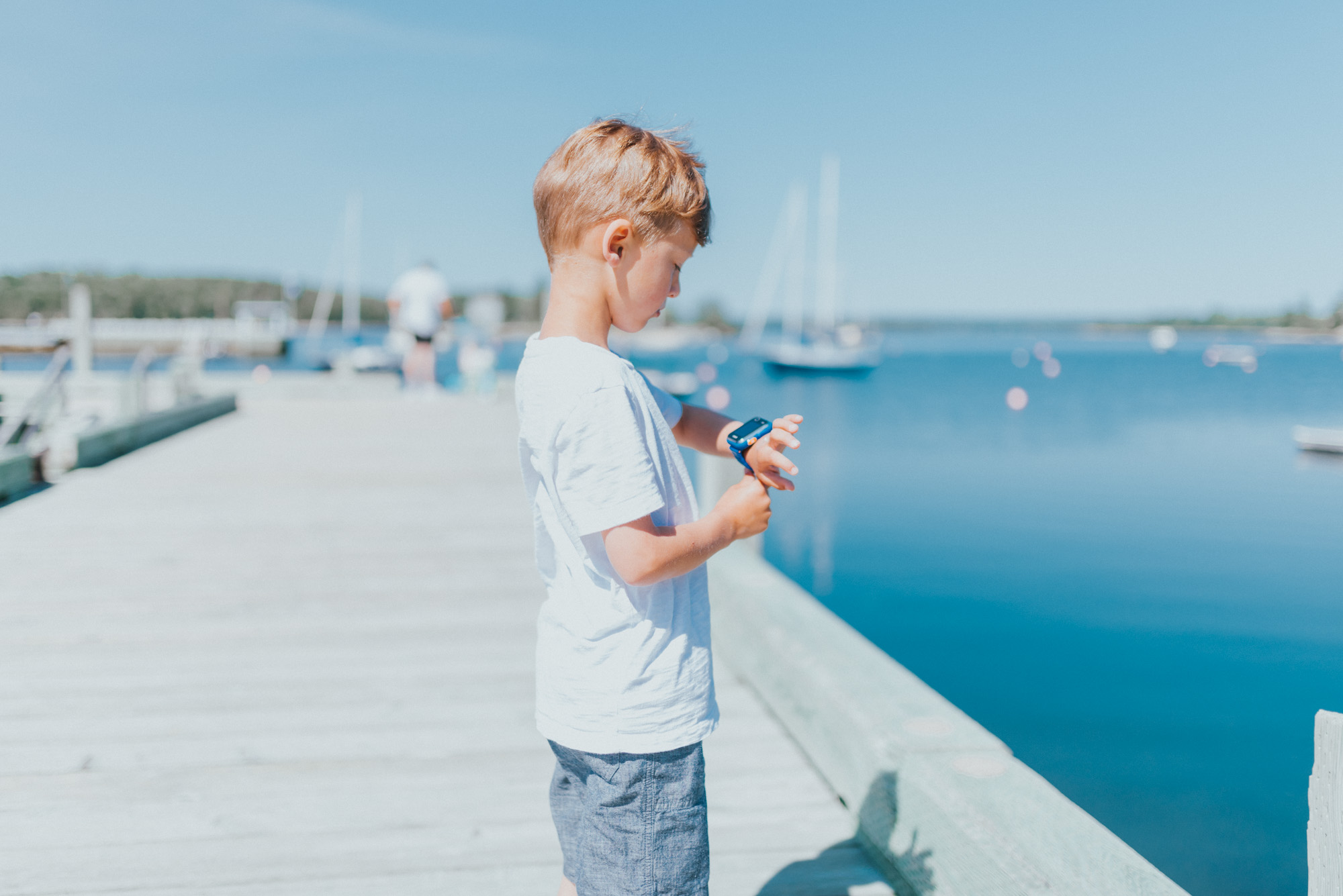 Our Favorite Features of the KidiZoom SmartWatch
Cameras
As the son of a blogger and photographer, Aubrey has already become interested in photography. The watch allows him to be able to experiment on his own with not one, but two different cameras. There is a camera at the top allowing him to take photos of what is in front of him, as well as a selfie camera on the screen. It also has video capability so that he can capture fun moments.
Voice Recorder
Who knew that recording your own voice and changing the way it sounds can entertain you for hours. Well, it can for a kid and Aubrey can't get enough of this feature.
Apps
The watch comes with many fun apps that encourage your kids to get up and get moving, along with the ability to download more. There are also brain teasing apps like puzzles to keep their cognitive ability in check over the summer.
Clock
Armed with an alarm, stopwatch, and the ability to show an analog or digital clock with the swipe of the screen, Aubrey is starting to get familiar with how time looks in many different formats. We are working on telling time this summer, so that going into primary in the fall, he has the basics down.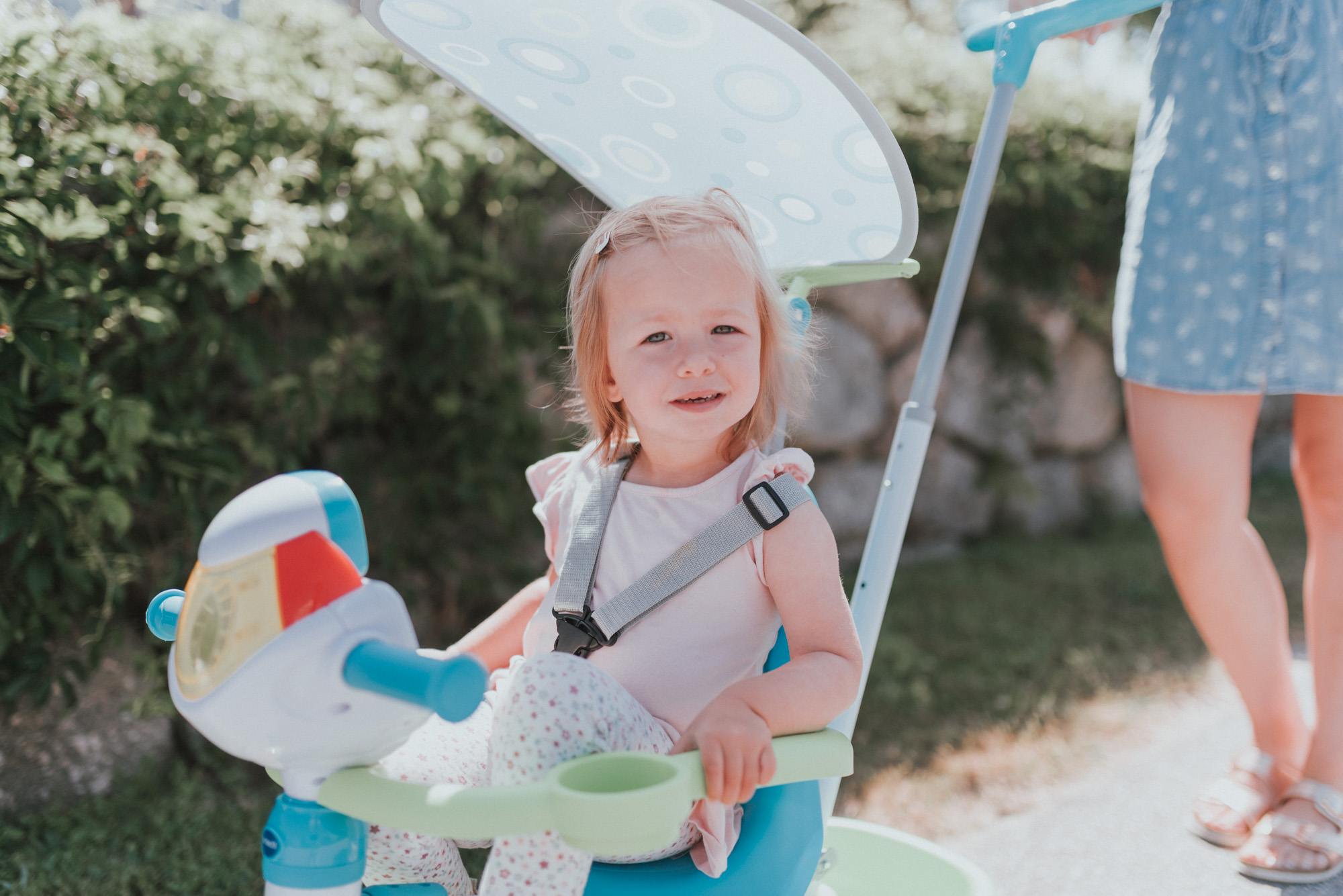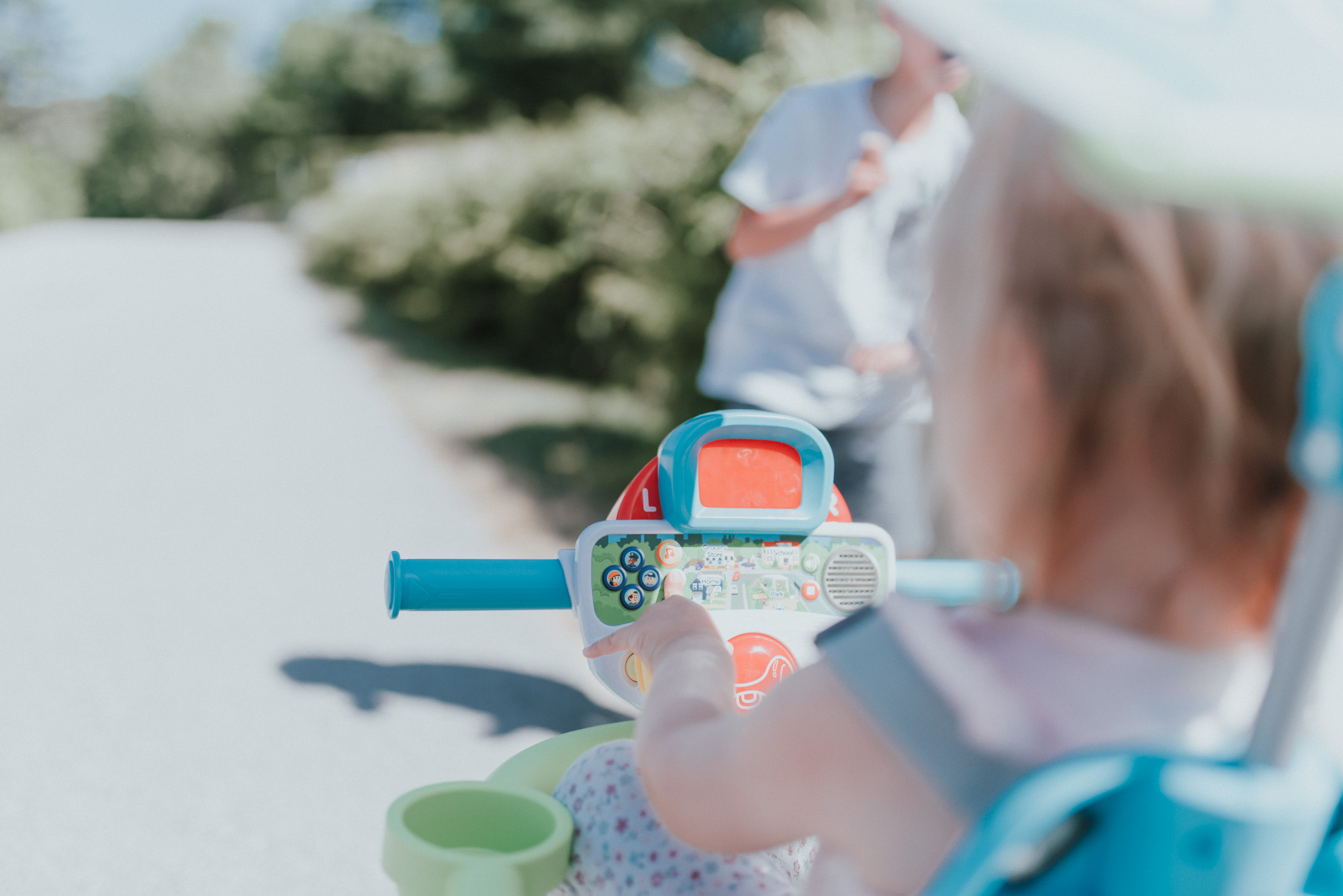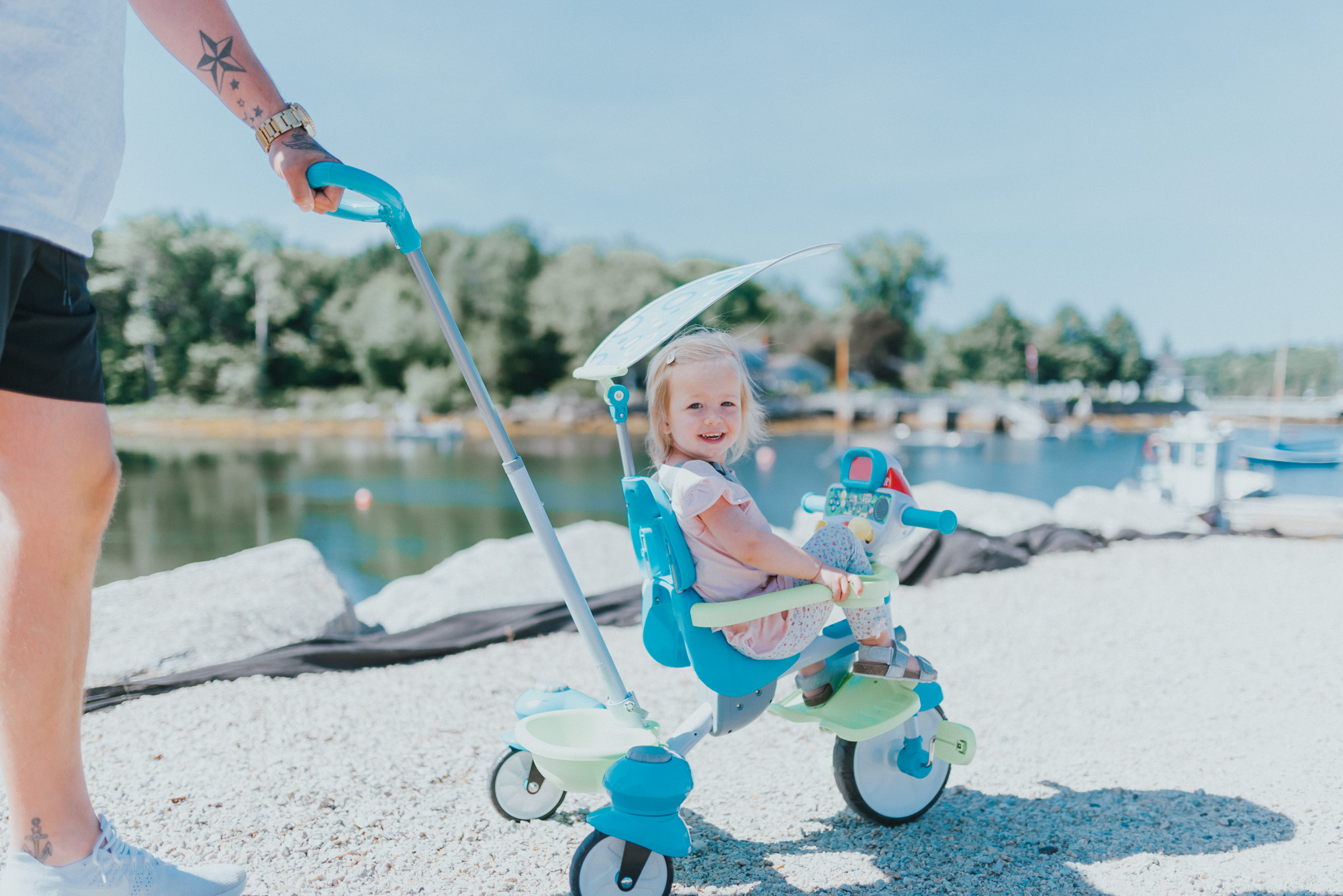 The Stroll & Grow 4-in-1 TekTrike
We are huge fans of longevity when it comes to toys for our kids. We are suckers for things that will grow with them, so when VTech sent us their new 4-in-1 Stroll & Grow Tek Trike to test out with both kids, we were excited to see if it would really work for ages 9 months – 6 years.
Due to Poppy's shorter legs, we set it up for her in stage one as she is not able to reach the pedals yet. We have taken her out on it a few times and she loves it. The interactive panel which teaches them rules of the road and people you may see as you stroll keep her entertained as we walk. The shaded seat seems very comfortable for her and even when we aren't walking, we find her drawn to sitting in it and pressing the buttons.
One thing I will admit is that It is a bit harder than others we have tried when it comes to steering as a parent, but the more we use it, the more we get the hang of it.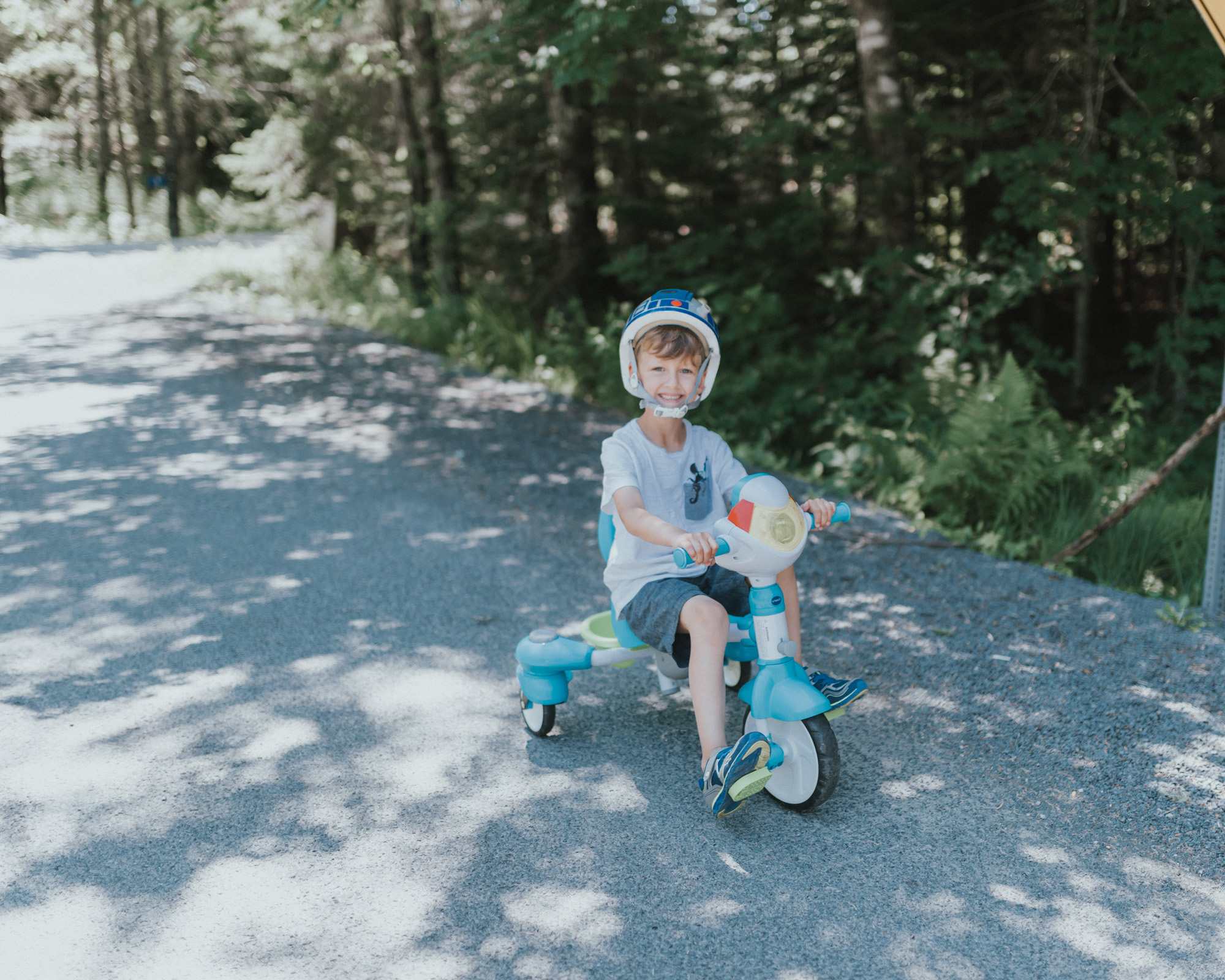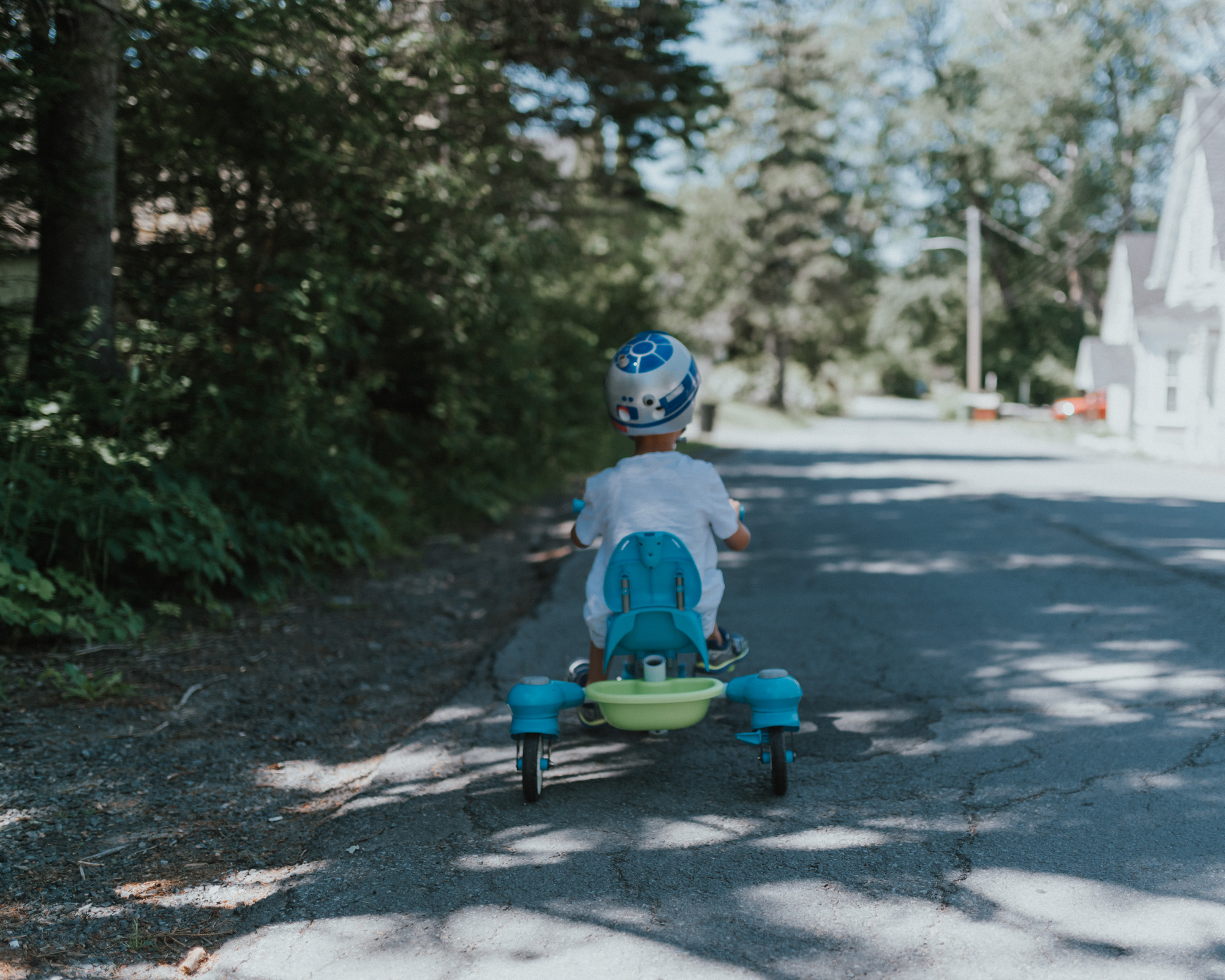 We did need to test Aubrey on stage 4 set up to really make sure it could work throughout the stages. He has just turned 5, but keep in mind, he is already 4 feet tall. He loved using it, but his legs were a bit too long. I will note that an average sized 4-6 year old would easily fit.
When it came to converting it from the different stages, it was pretty straightforward and easy to do. I did need some needle nose pliers for moving the seat back, but besides that, it was more or less just removing items, many of which didn't even need a screwdriver to be taken off.
If you are looking for a trike to last you through the stages while entertaining a busy bee, this one definitely has our recommendation.
Stay tuned for more reviews of VTech and LeapFrog products over the next few months. We are excited to work with these brands and let you know the details and features of some of their fun new products.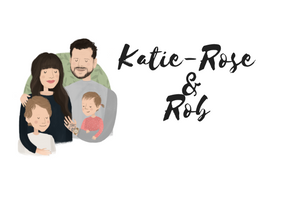 Thanks, VTech for supporting my family by sponsoring this post.