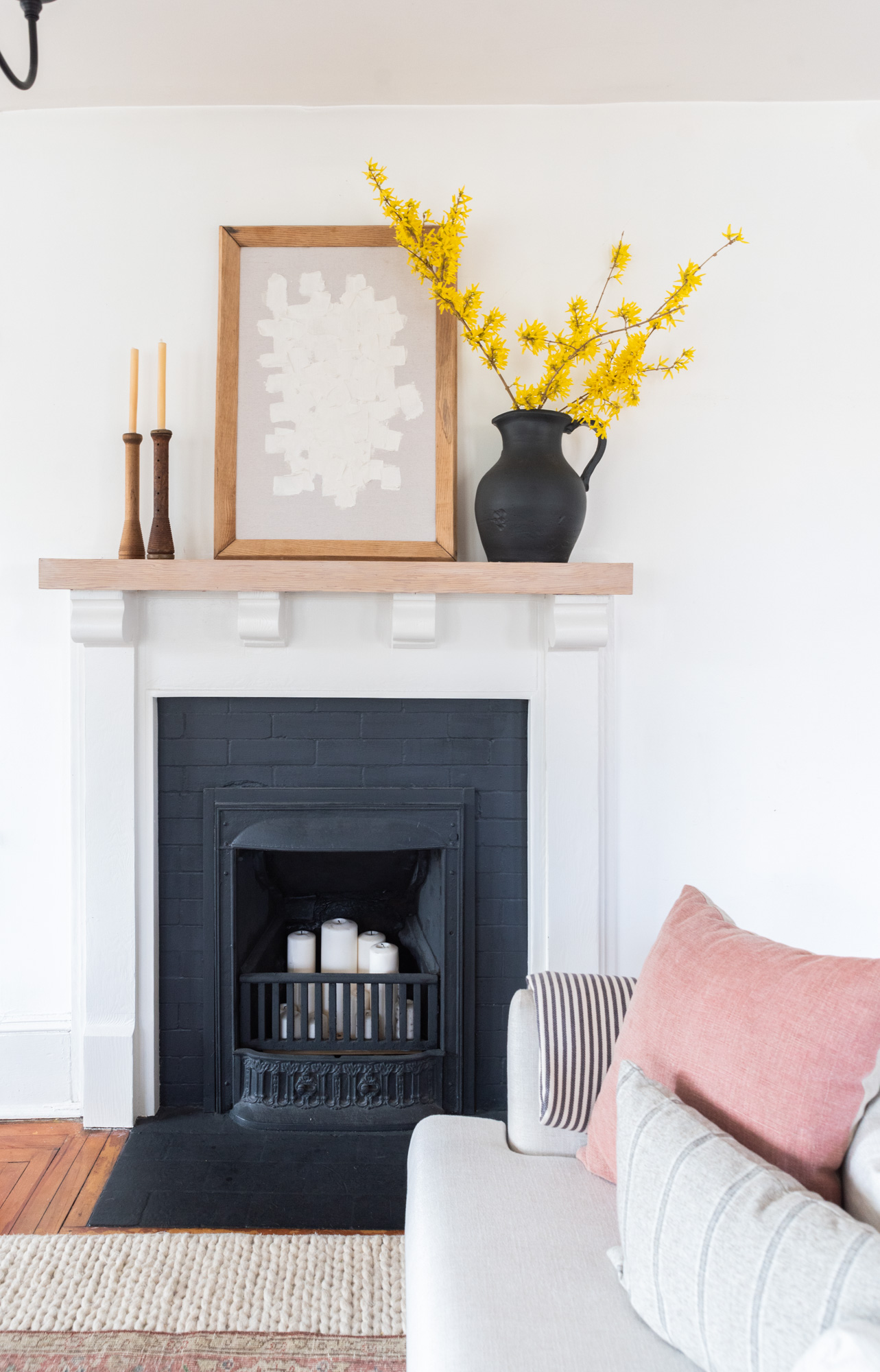 Over the last few weeks, I have been trying to figure out the perfect art print for over our fireplace during the Spring and summer months. I wanted something super minimal and organic and also a bit original.
Over the years, we have binge watched Leanne Ford one Restored with the Fords as well as their new show Home Again with the Fords. In season two, they renovated a young couples century home that was very similar to our home. I loved everything Leanne did in the space and the art made an imprint on my mind.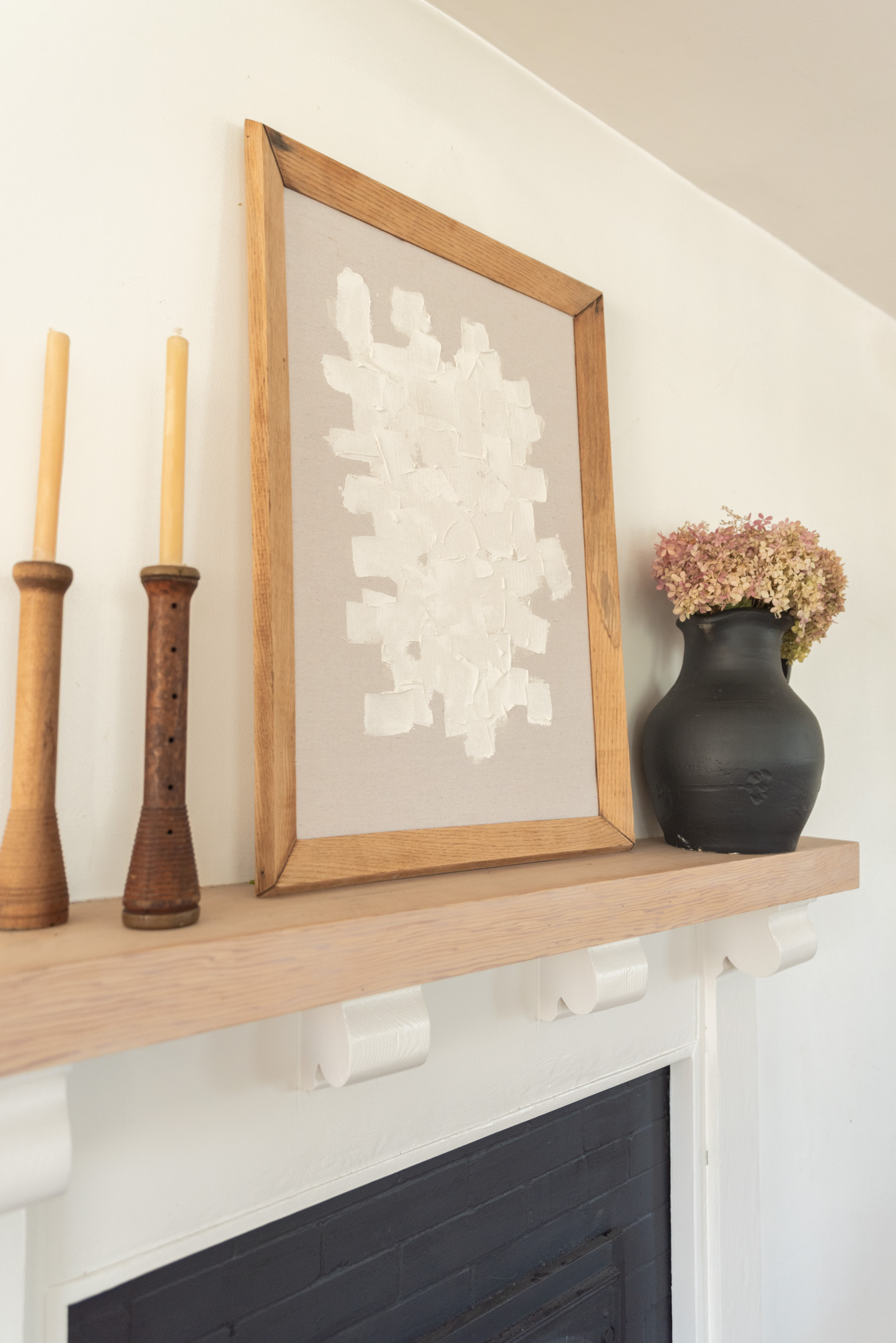 The original art was made with linen as the background and a silk quilting as the contrast. Obviously, I dont just have raw linen and silk around but I truely loved the look and feel of the art so I wanted to recreate it with items we have around our home. I wasnt sure how it would work out and with a bit of brainstorming with Rob, it turned out perfectly.
If you want to make this simple DIY yourself, here is what we did:
Supplies:
Old Frame with glass removed
dropcloth
white paint
drywall compound
paint brush
putty knife
staple gun
scissors
Directions:
Take your drop cloth and cut to the proper size needed for your frame.
Attach dropcloth to frame with staple gun stretching tightly. (We did this last and learned our lesson to do it first next time)
Take your paint and brush and start building our the shape and pattern you want on the drop cloth. We mimicked the one from the Episode.
Once the shape is there, let the paint dry and the taking your drywall compound and putty knife, start adding the compound in the same shape as the paint but making sure to allow texture with raised areas with the compound.
Allow to dry and style in place.
See video of the process below.