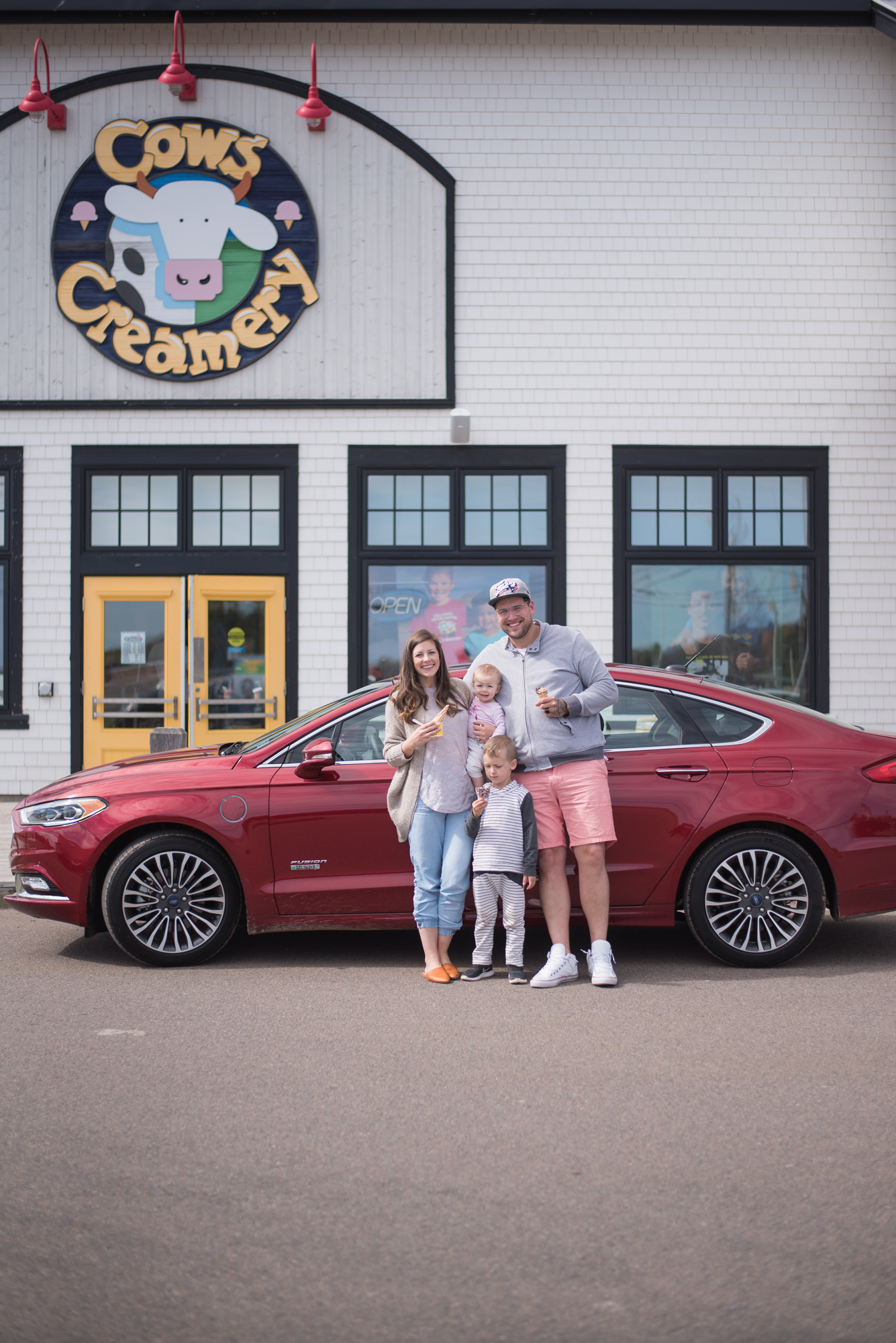 Last week, we had been given the opportunity by Ford Canada to take our first family road trip to a neighboring province, P.E.I. Both Rob and I used to vacation there when we were kids with our families and we were excited to see the sights and monuments that P.E.I are known for again.
It was only about a 5 hour drive from our house to where we were staying, the Inn At Bay Fortune (Owned by Chef Michael Smith). But, with kids, it ended up being about 7. Generally speaking, the kids were awesome for the entire trip. We packed snacks, charged up the iPad with all of Aubrey's shows and Poppy napped a lot or was entertained by Aubrey. But, with Aubrey being only 3, his bladder caused us to make multiple stops.
Once we got on the Island, we headed to our first stop on the list, Cow's Ice Cream Factory. If you know anything about the east coast, you know that you need to try Cow's Ice Cream. It is pretty much like our Ben and Jerry's. Plus, with a toddler, a stop for ice cream was a perfect break after a long drive.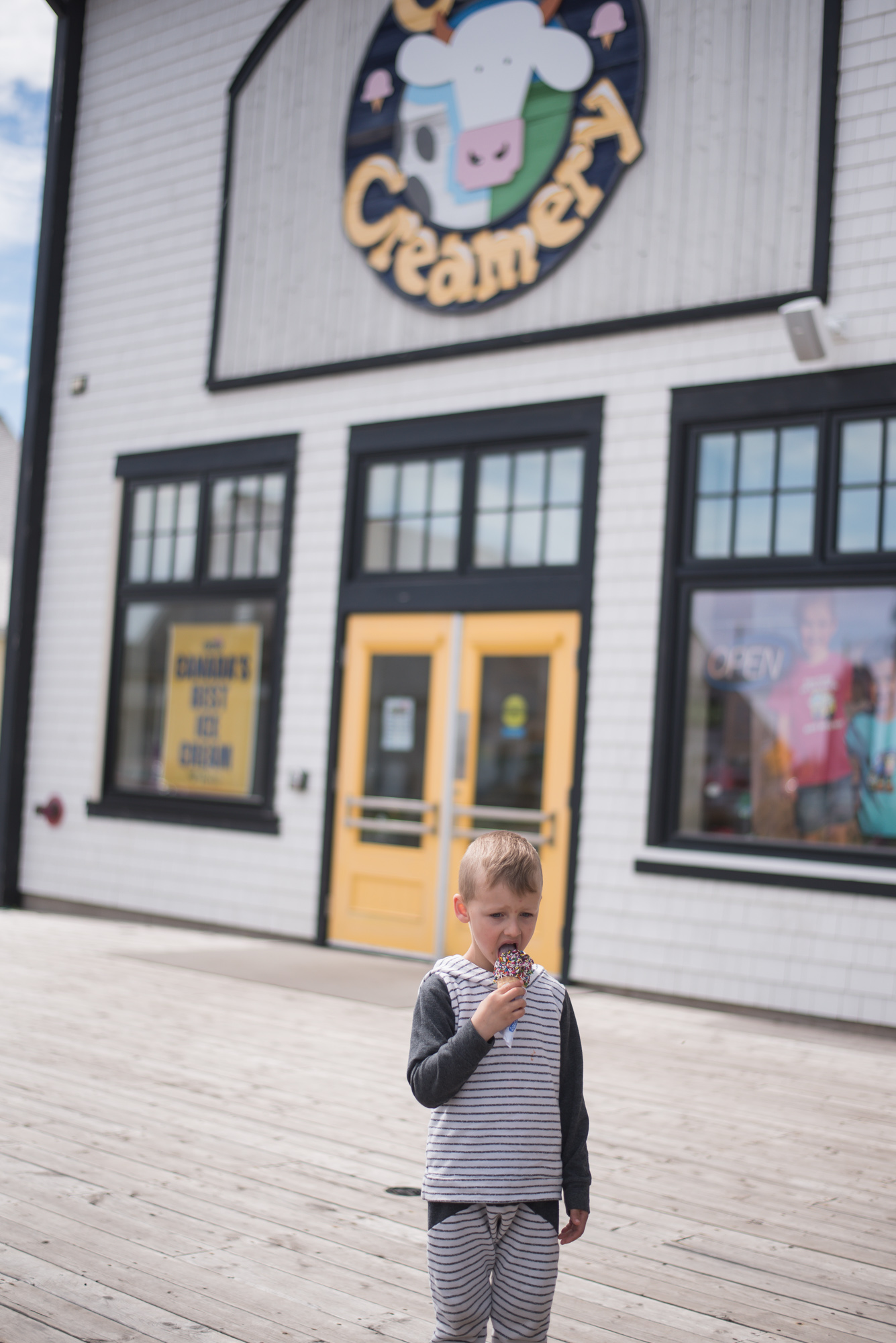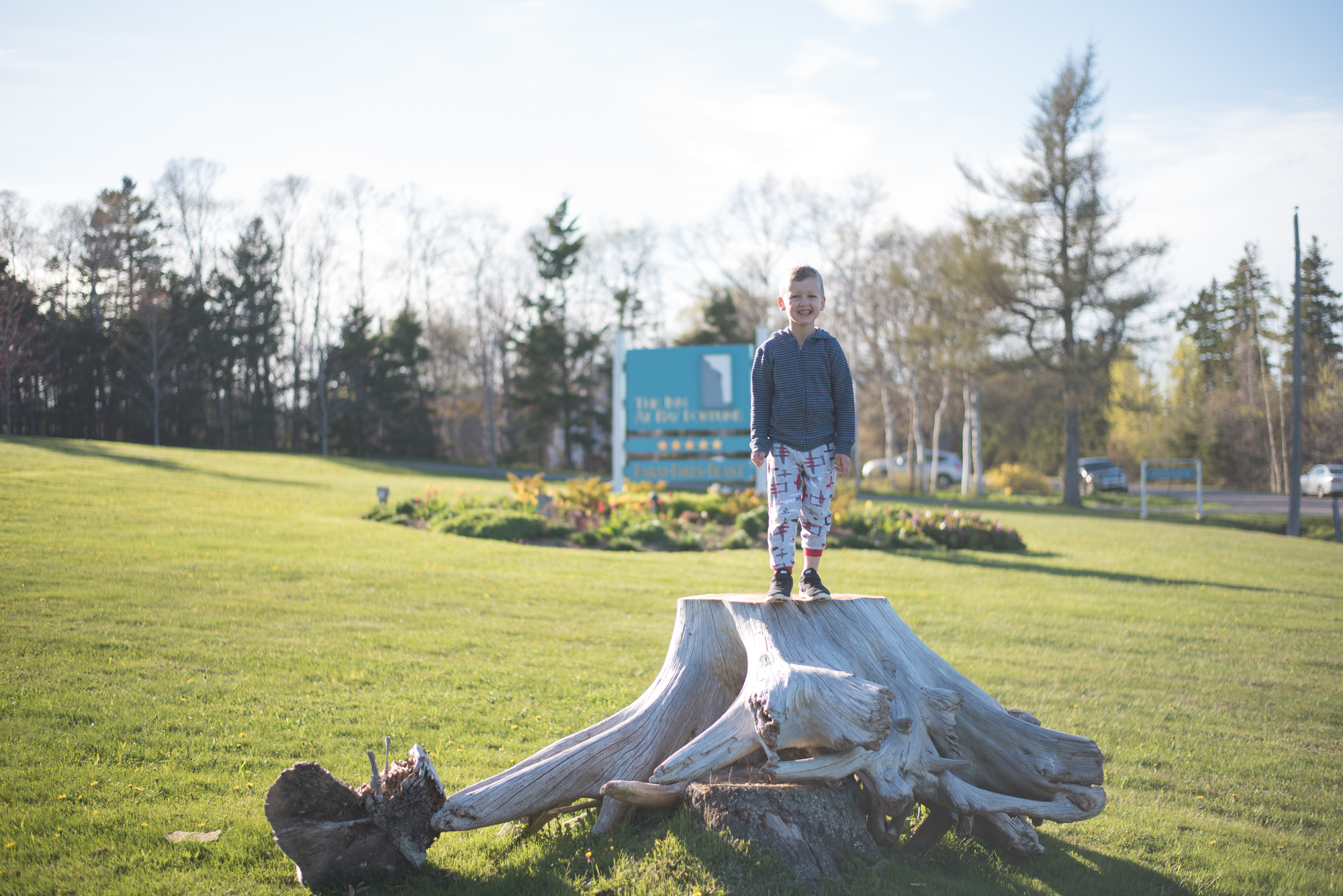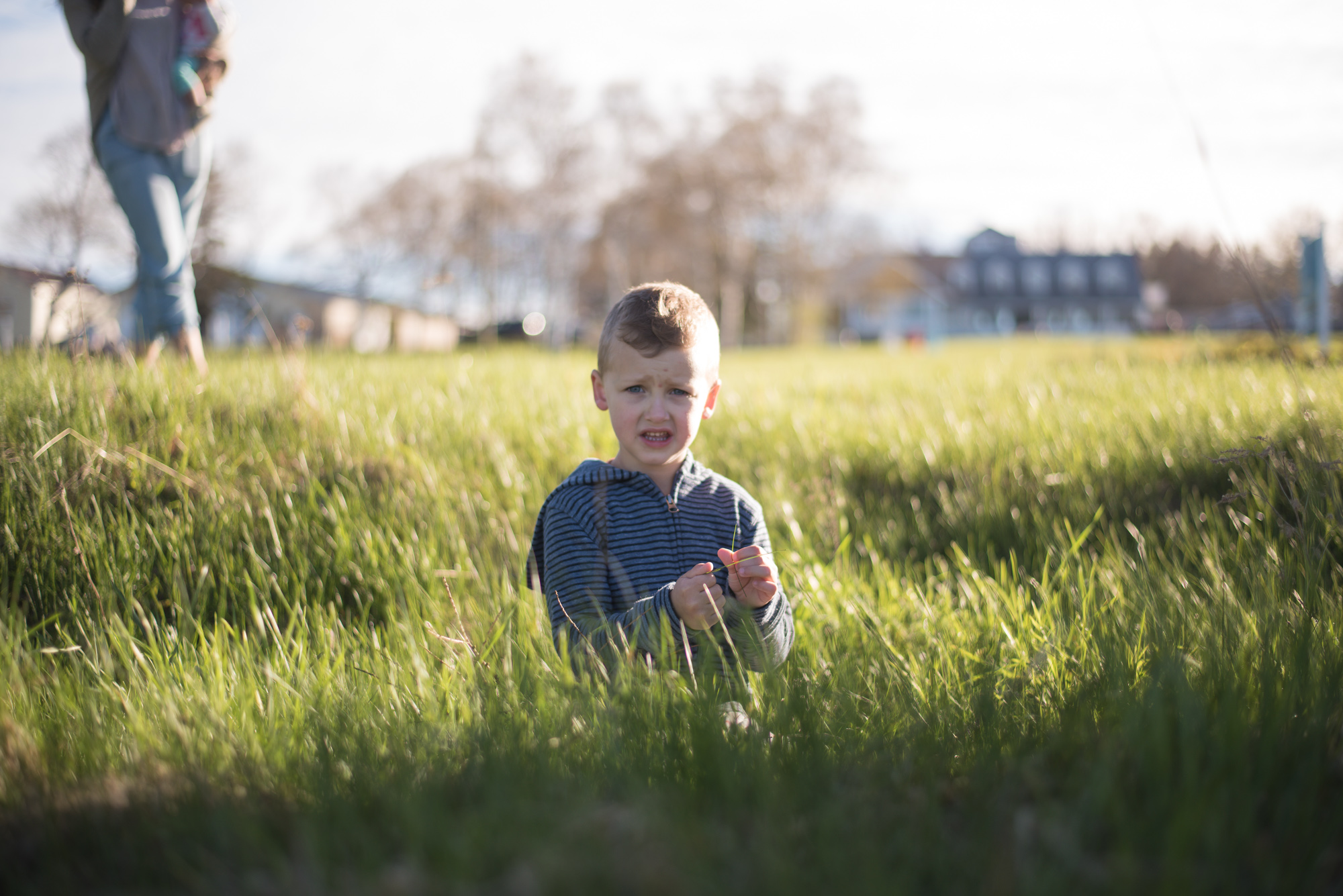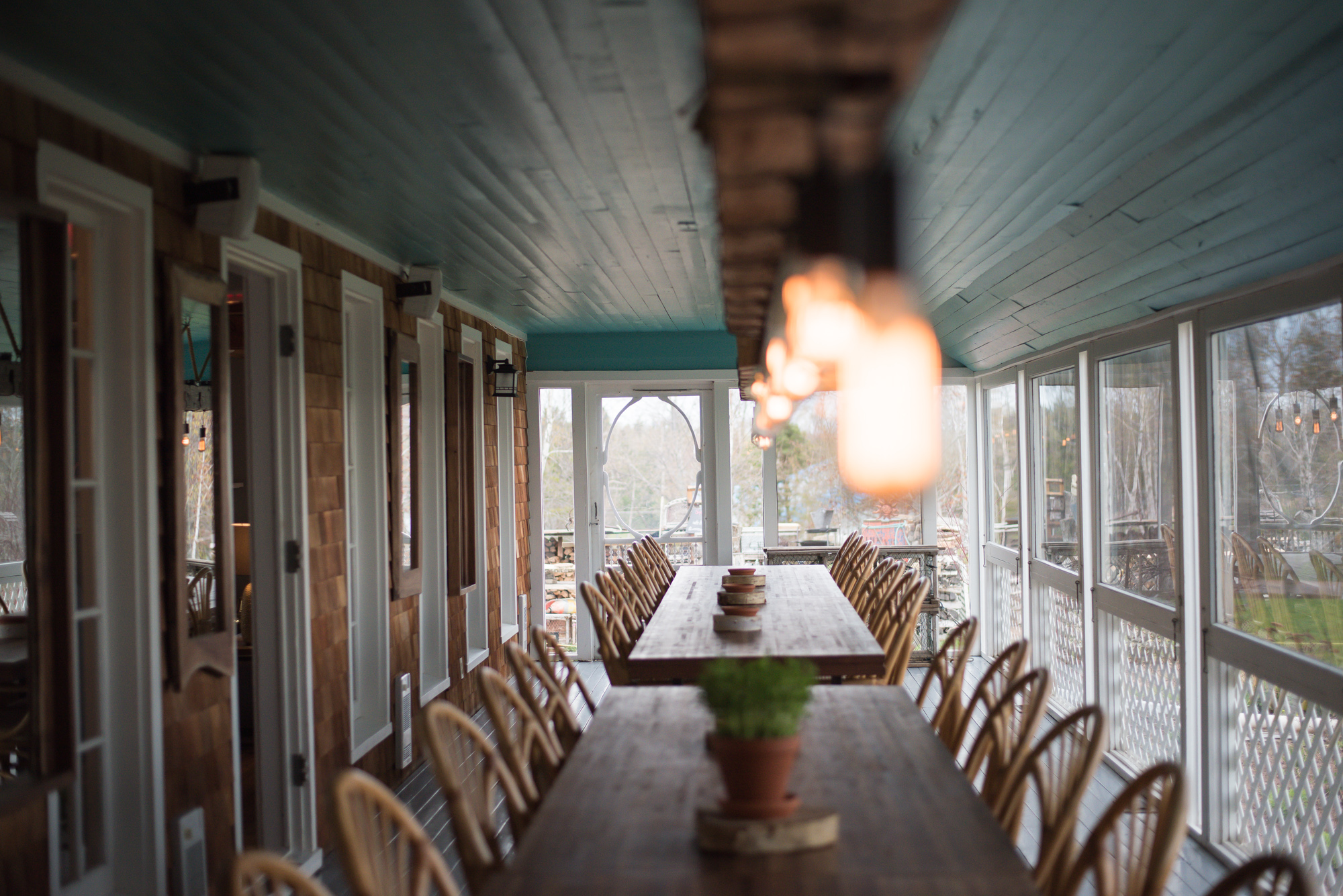 Once we arrived at the Inn we spent some time relaxing in our room, stretching our legs around the giant property (they basically have their own farm in which they grow everything they cook) and then went for another drive to grab supper and see the neighboring towns.
The room was top notch, and Aubrey even had his own pull-out couch. Poppy, unfortunately, wouldn't sleep a wink in the crib that they supplied. On top of the crib situation, she wanted to nurse but my body decided to pretty much stop producing milk and we didn't even think about bringing formula and bottles. Let's just say the night was very long.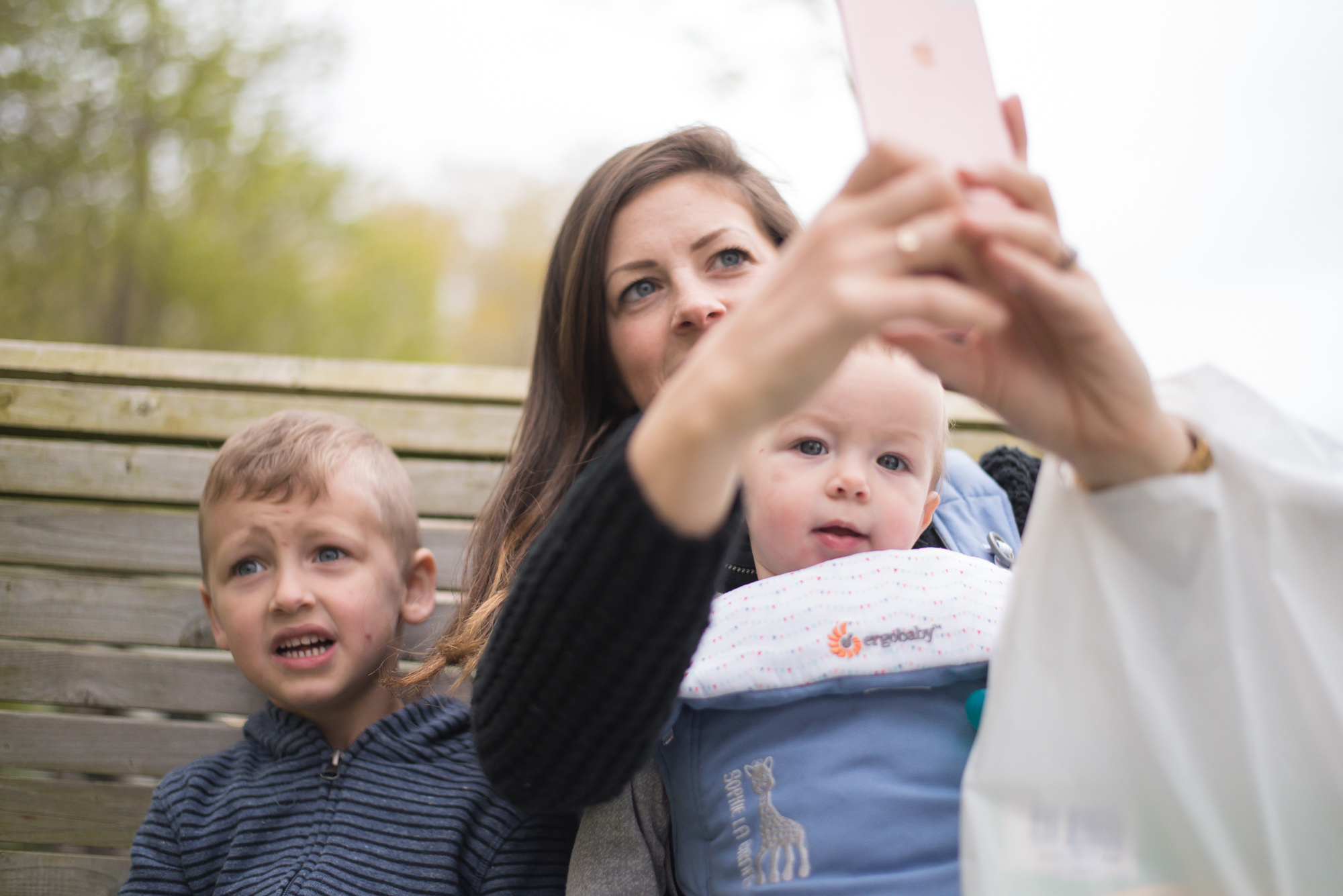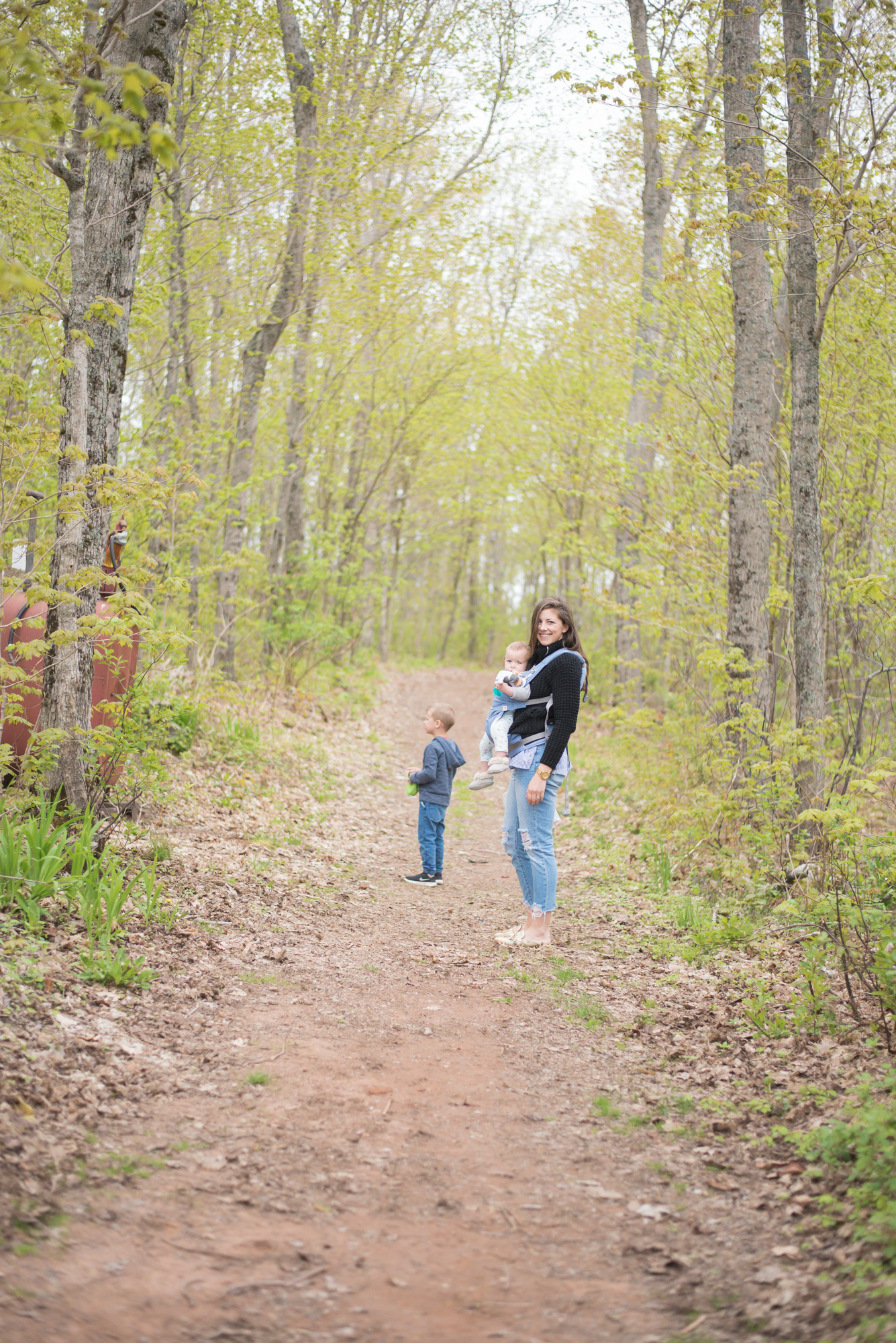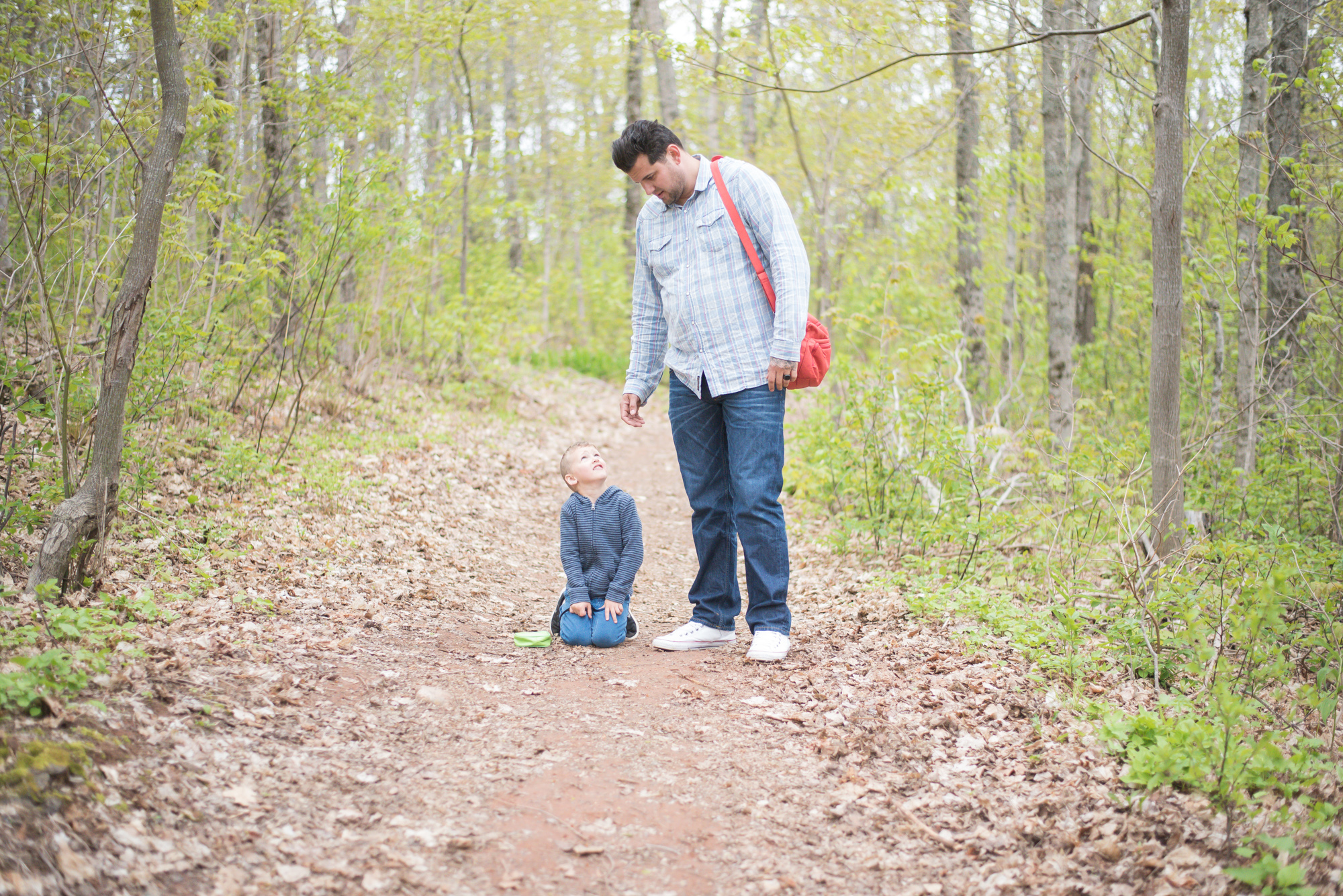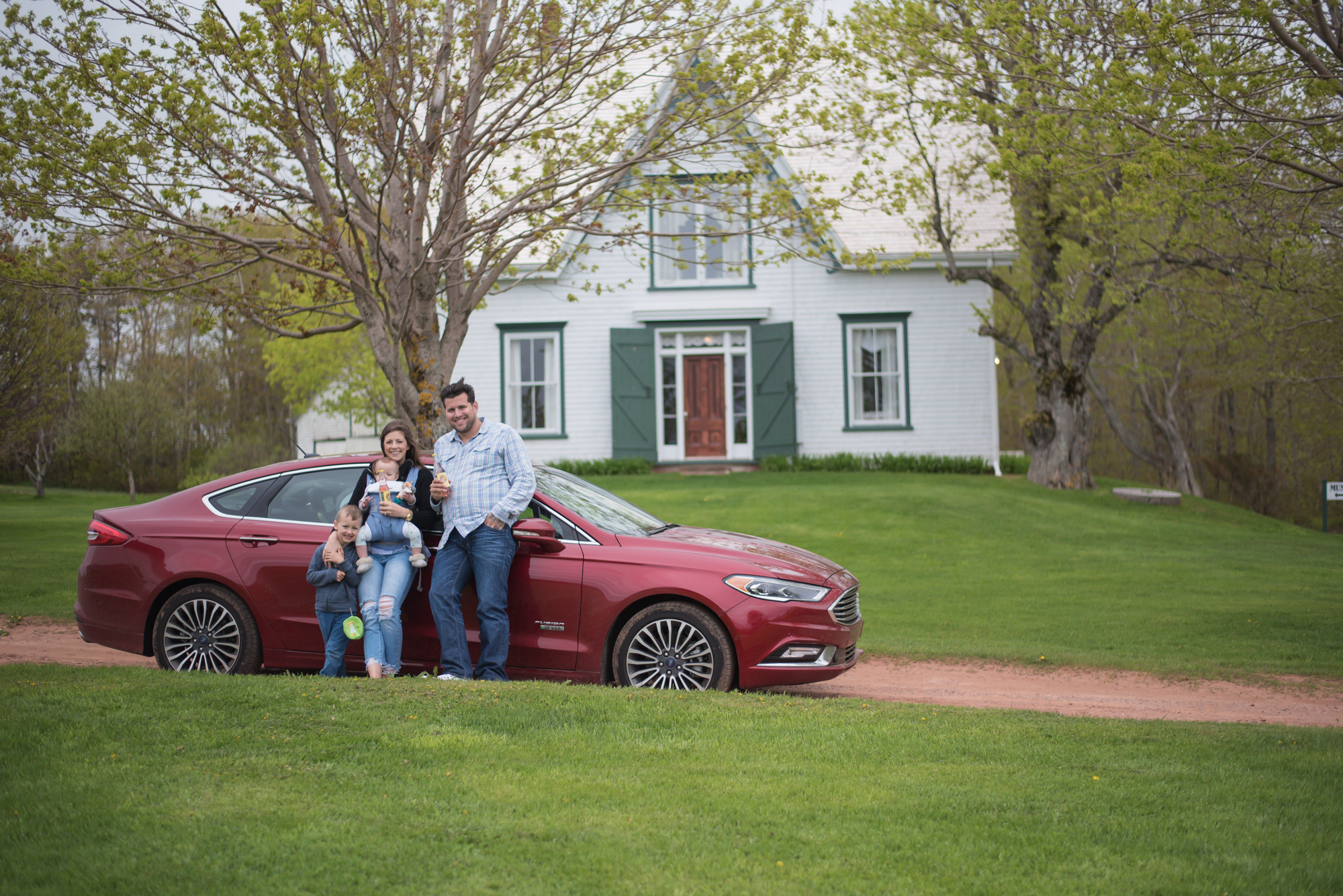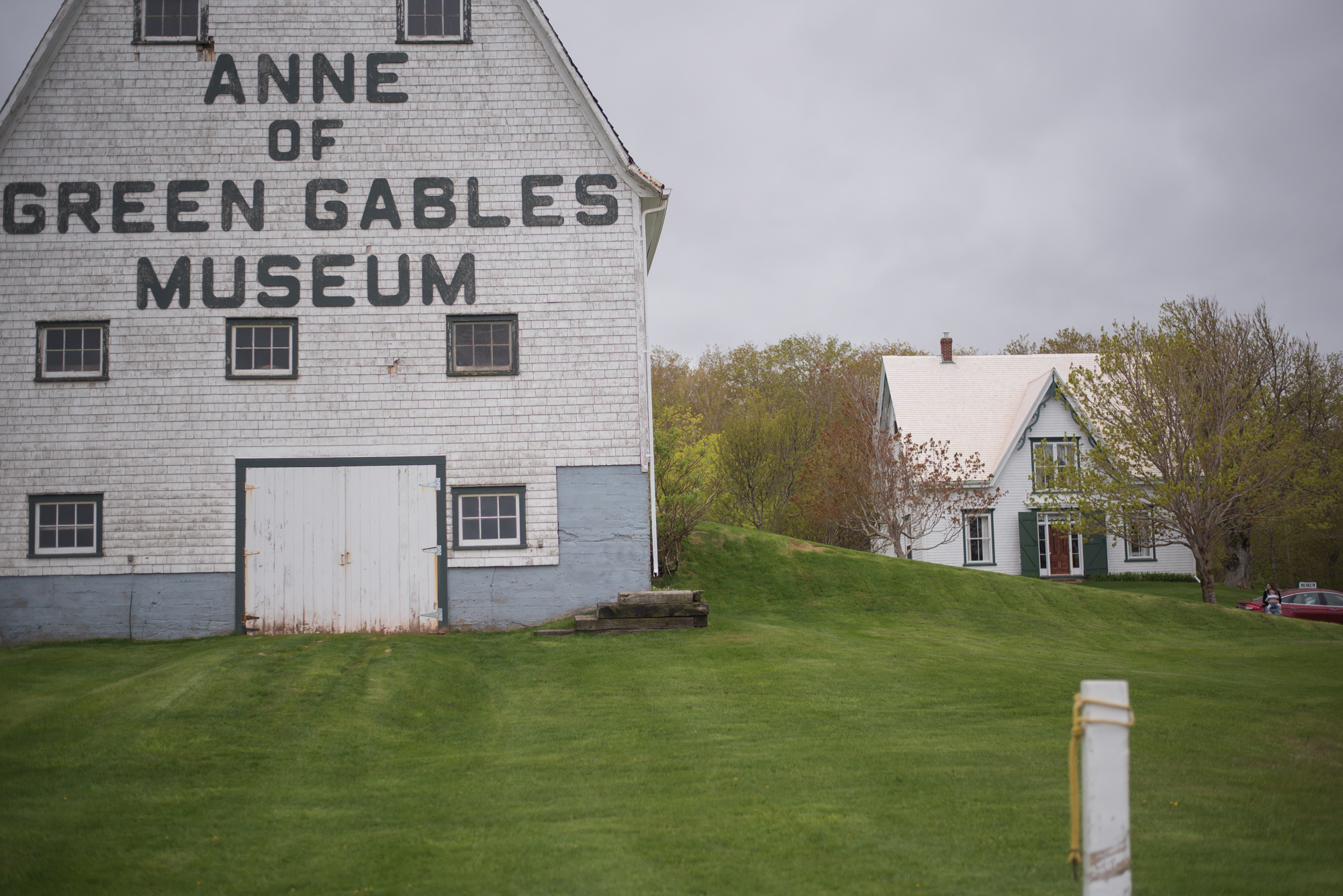 Once we woke, we headed down for breakfast and were so pleased by the hot breakfast cooked on an open flame( like everything at the Inn). The Chef then packed us a lovely lunch to bring with as we trecked with the kids to see Anne of Green Gables Museum. It was so cool to see after all these years and although a bit boring for Aubrey and Poppy, we tired them out on the property outside.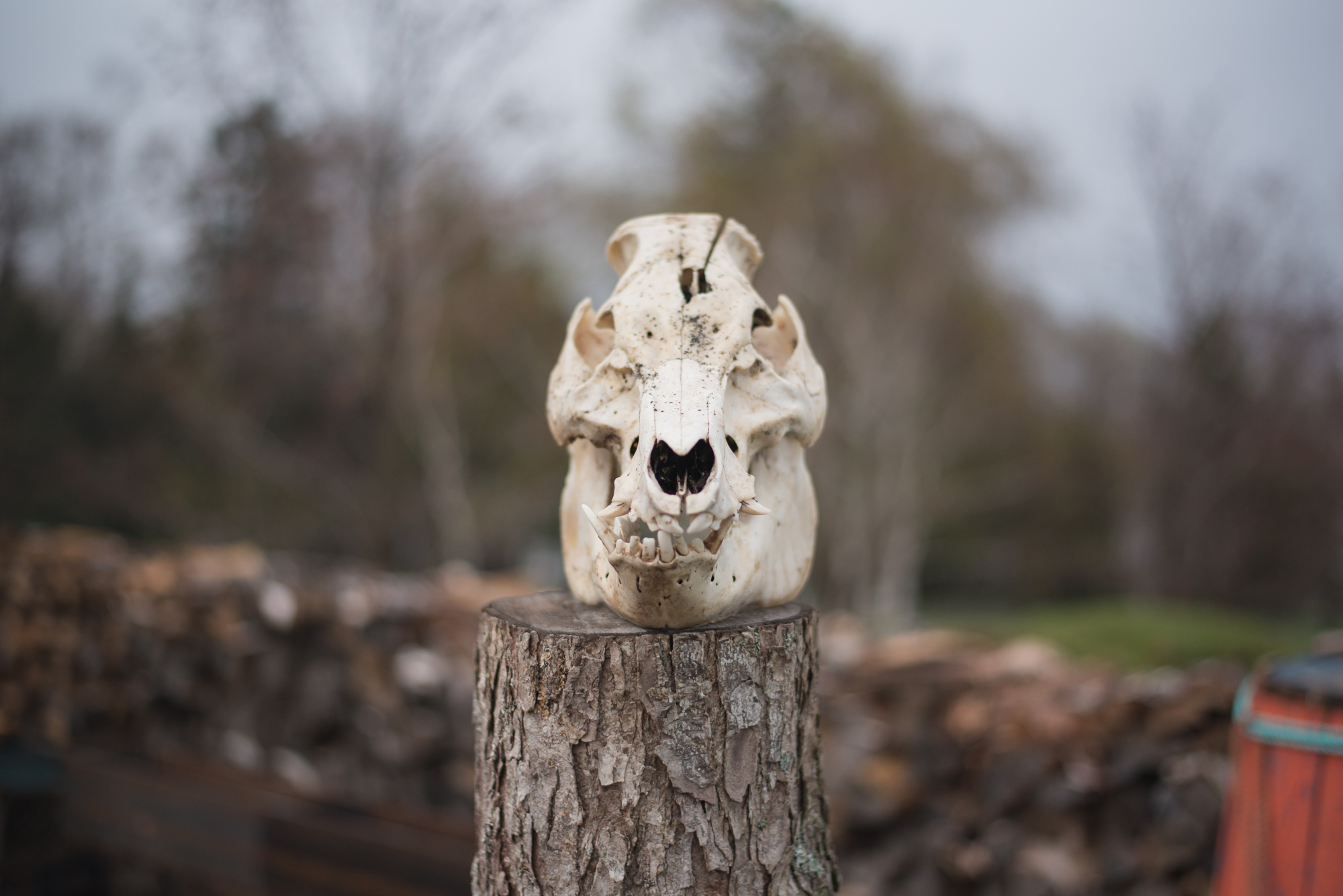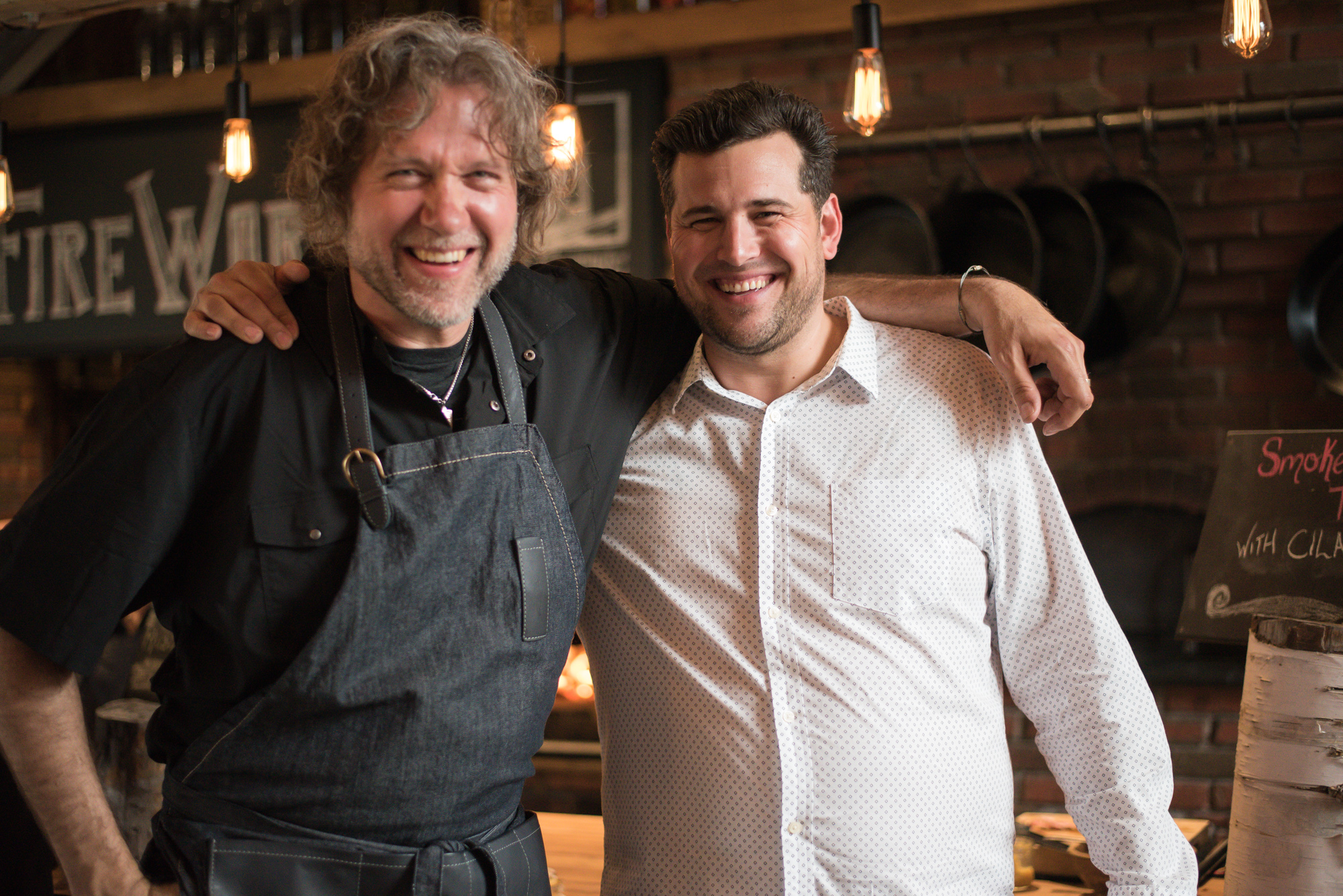 It was a really rainy day so we headed back to the Inn to warm up in our room and get the kids ready for the in-house babysitter (turned out to be Chef Michael's own kids' nanny) to come so that Rob and I could enjoy a nice dinner.
The Inn is known for their feast. It is a six-course meal plus a cocktail hour with delicious things like an all you can eat oyster bar and pork belly tacos. Being huge foodies and having spent 12 hours in the past 2 days with 2 kids in a small car, we were way too excited about the dinner and it turned out to be everything we thought it would and more. Everything was grown on the Inn property or locally sourced and then cooked using flame in some way, smoked, or otherwise. So, get ready as I took photos of some courses.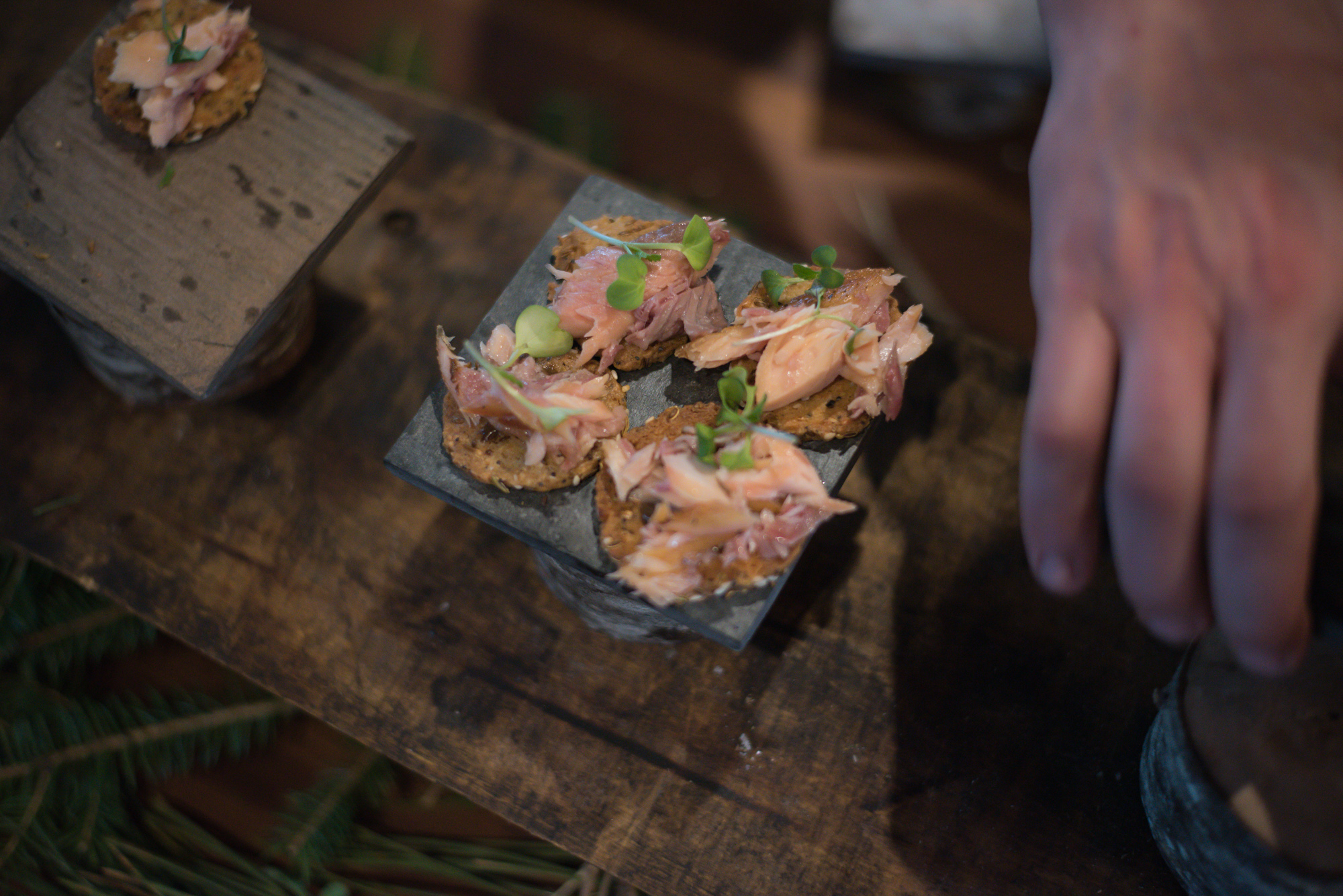 Smoked Salmon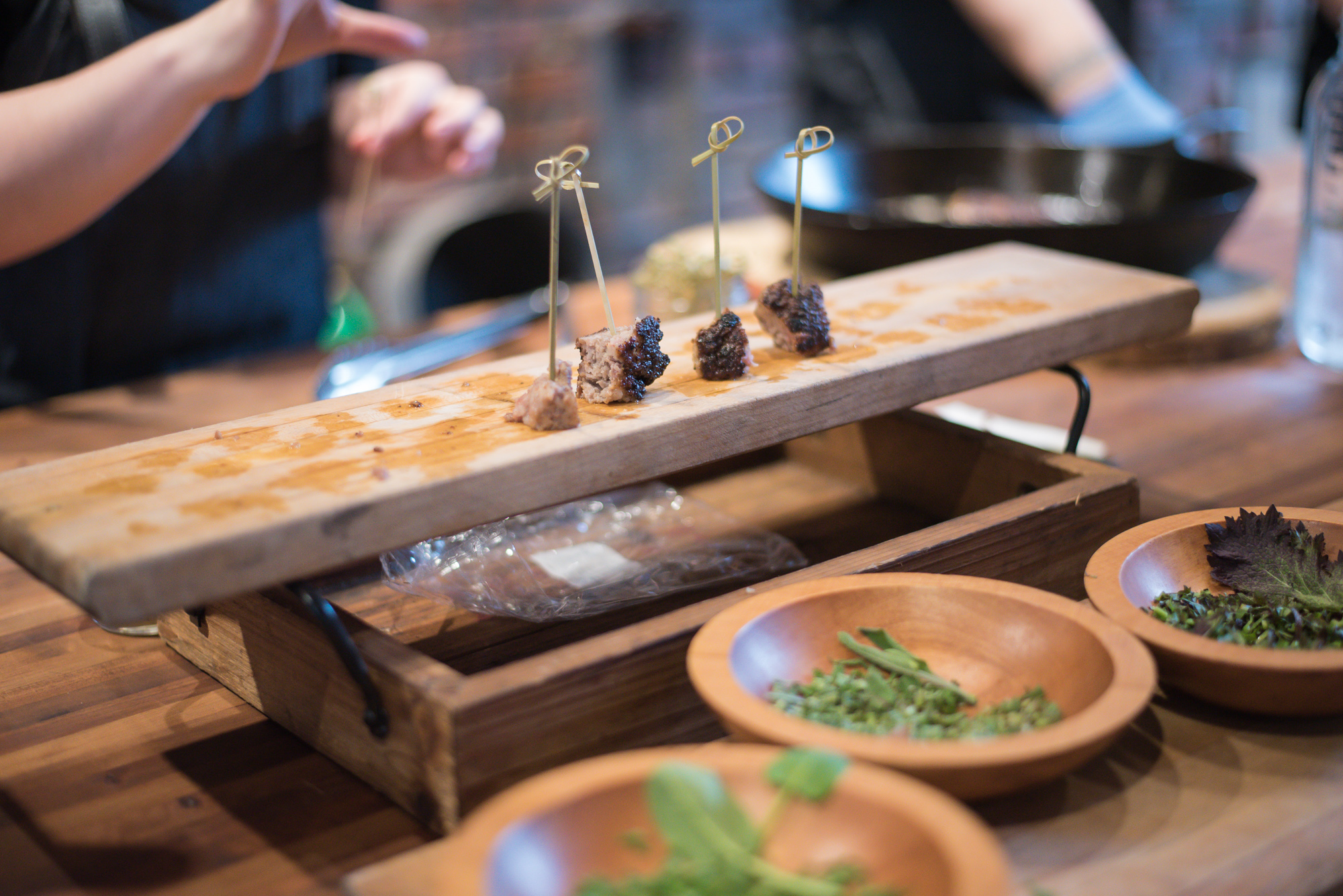 Pork from pigs they grew. In-house butchered into sausage.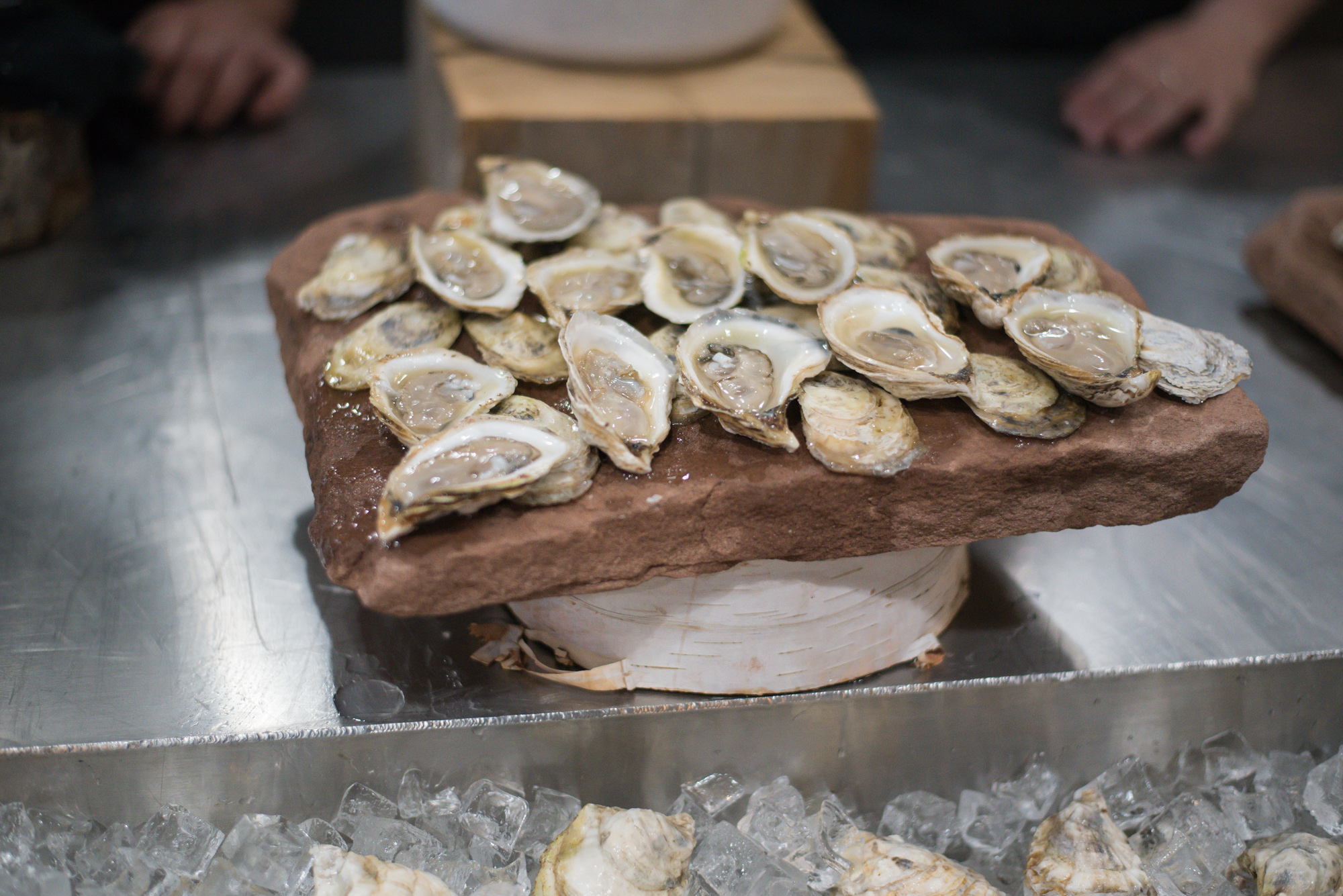 Oysters from the dock on the opposite side of the road, bought that morning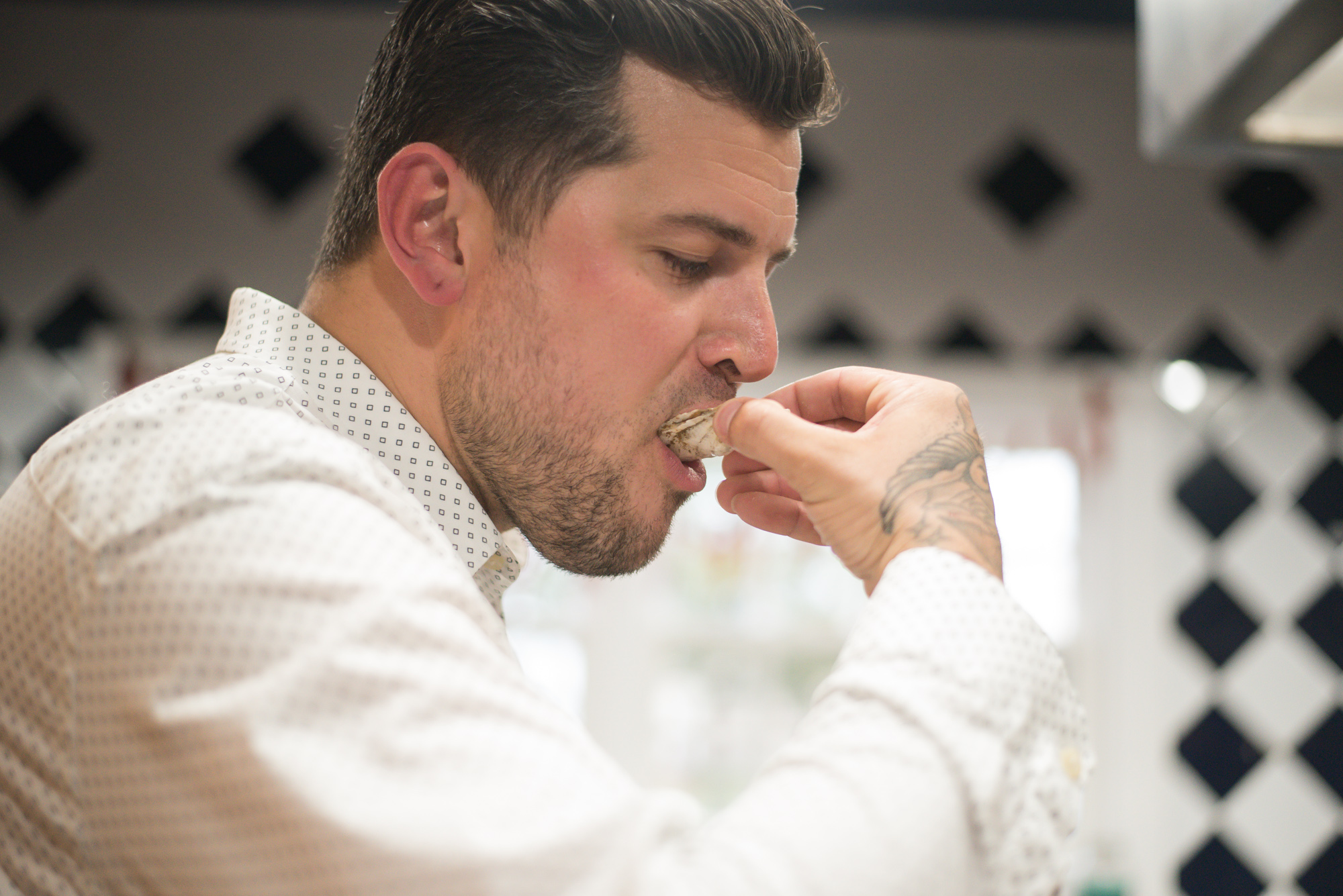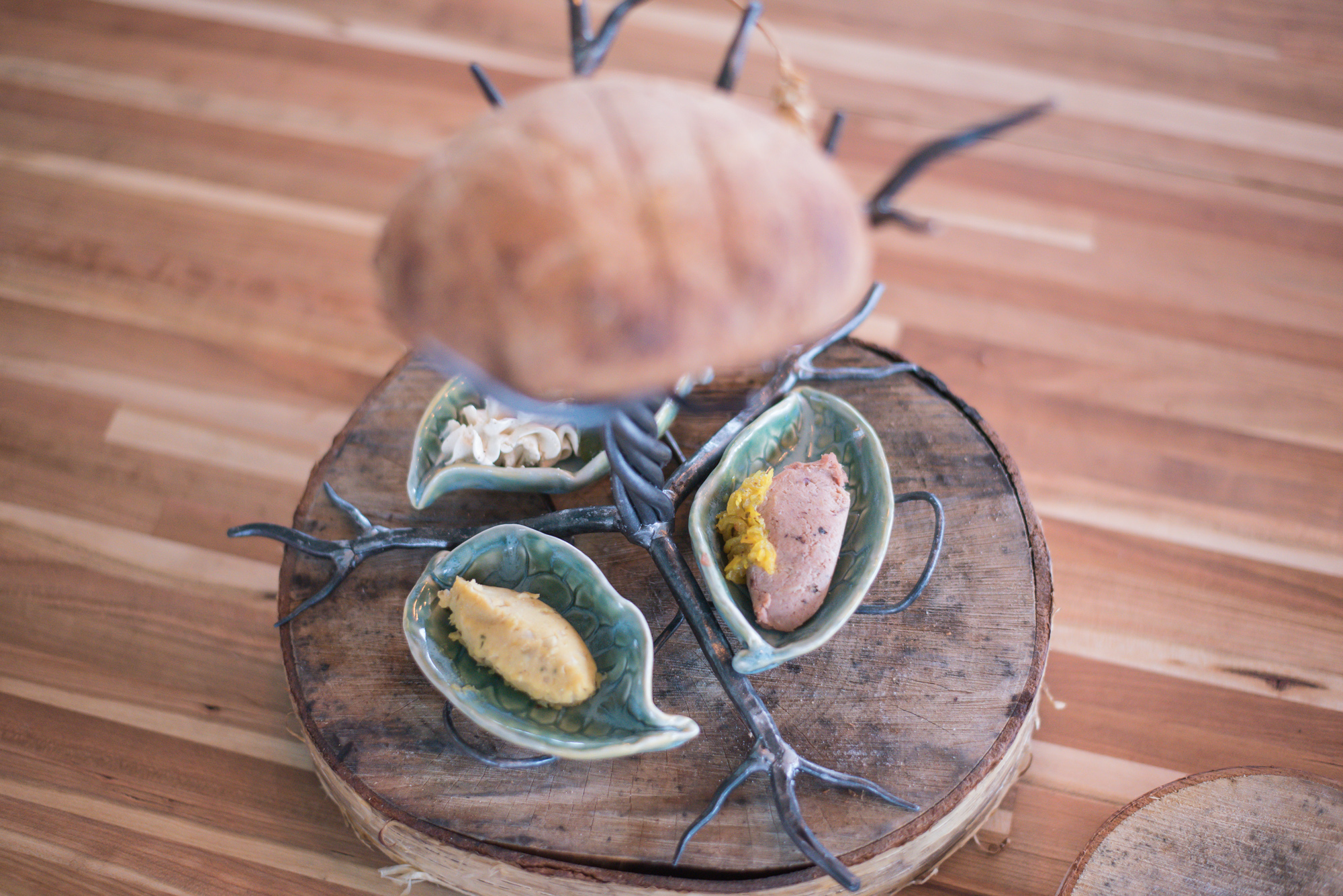 First Course: Bread risen traditionally with Pork spread, hummus, and browned whipped butter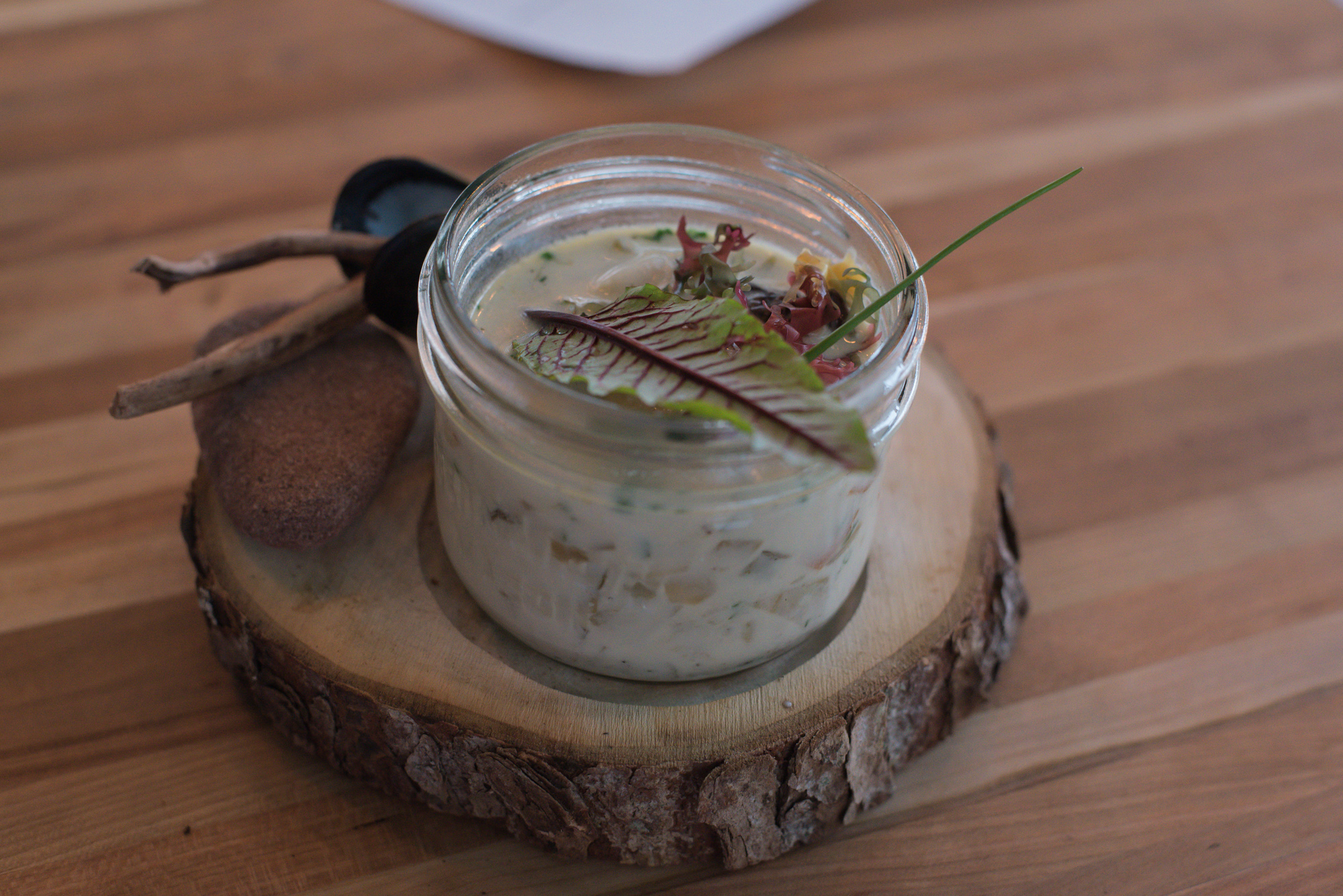 Second Course: Shellfish Chowder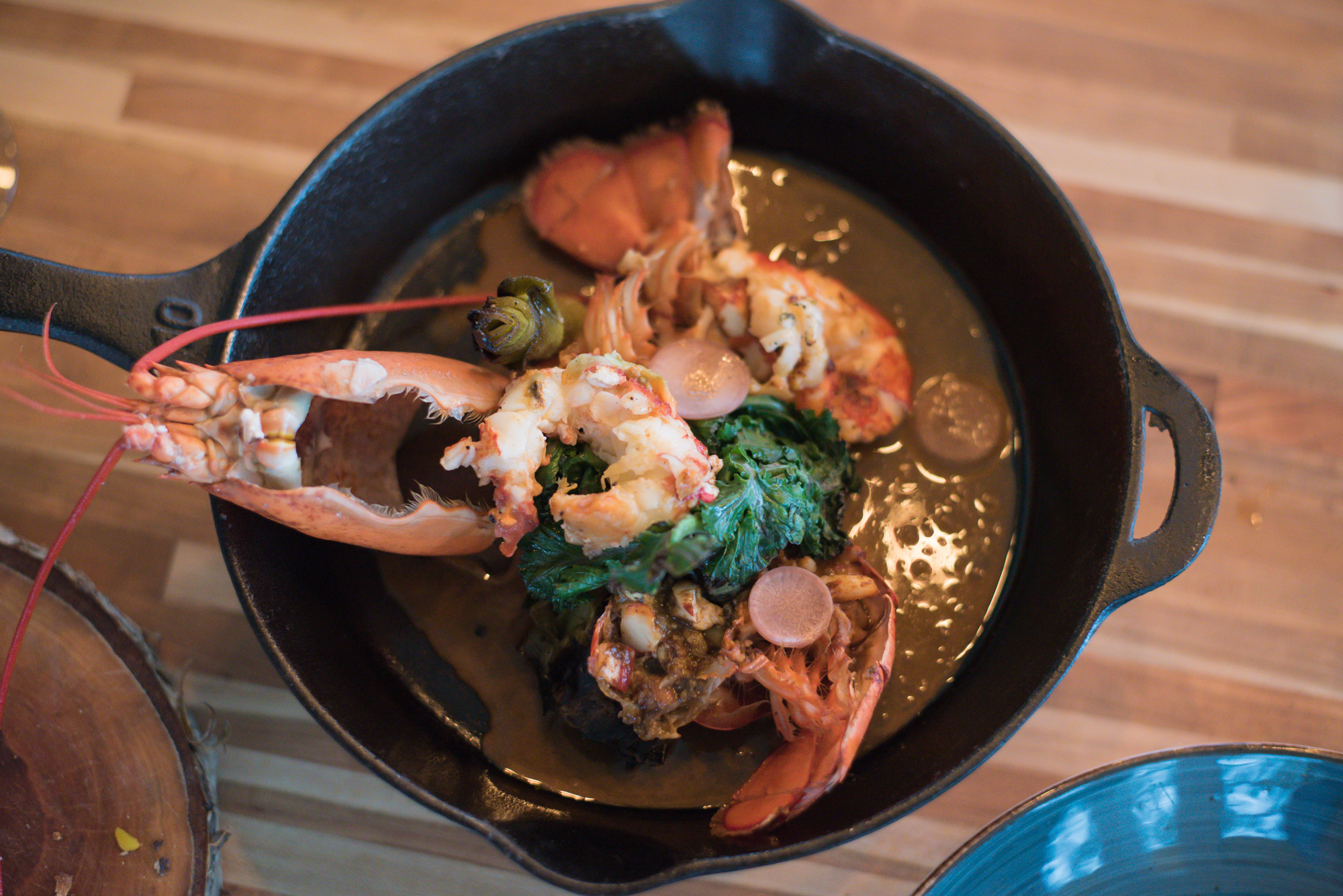 Third Course: Lobster Tail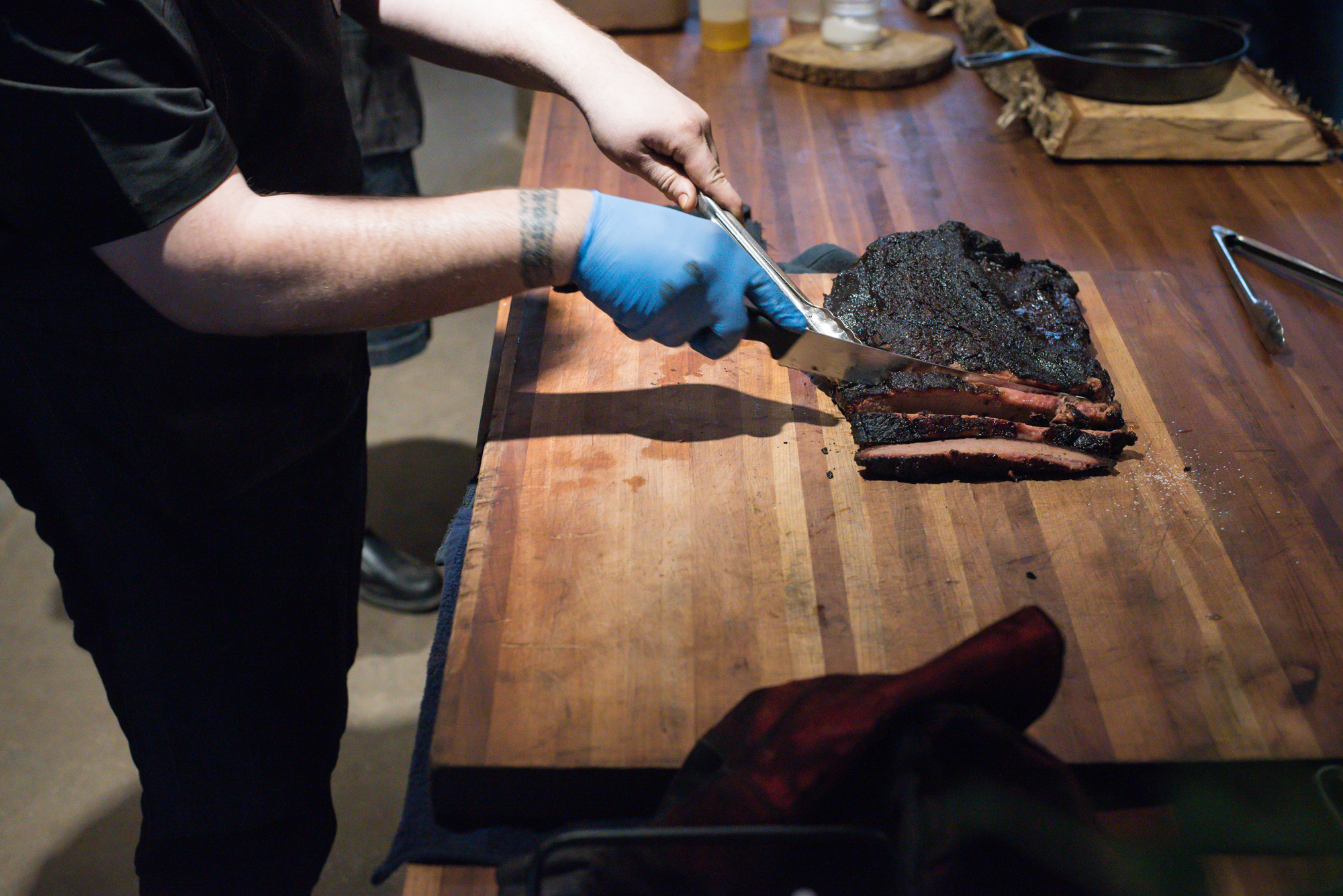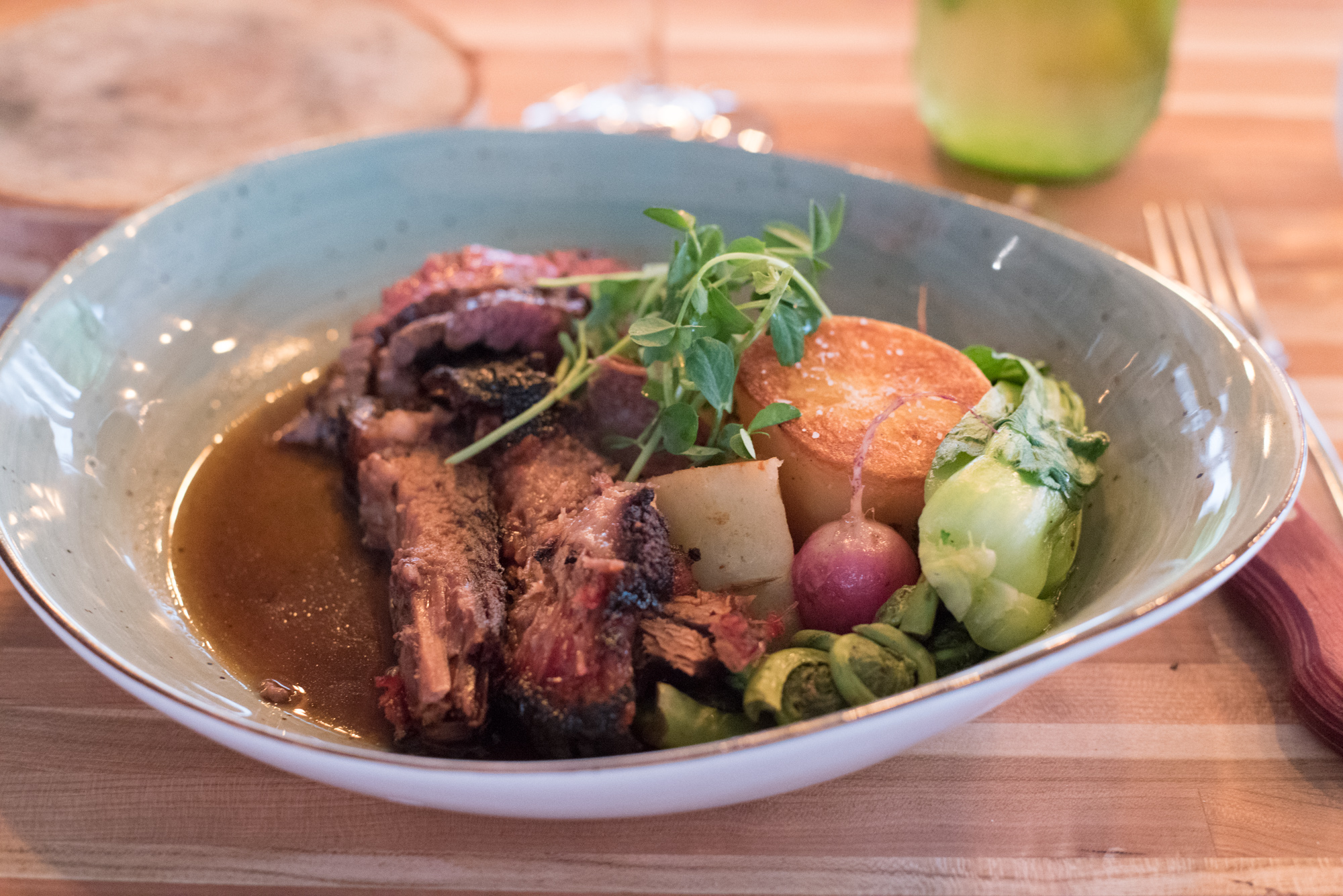 Main Course: Brisket that was cooked since 6 that morning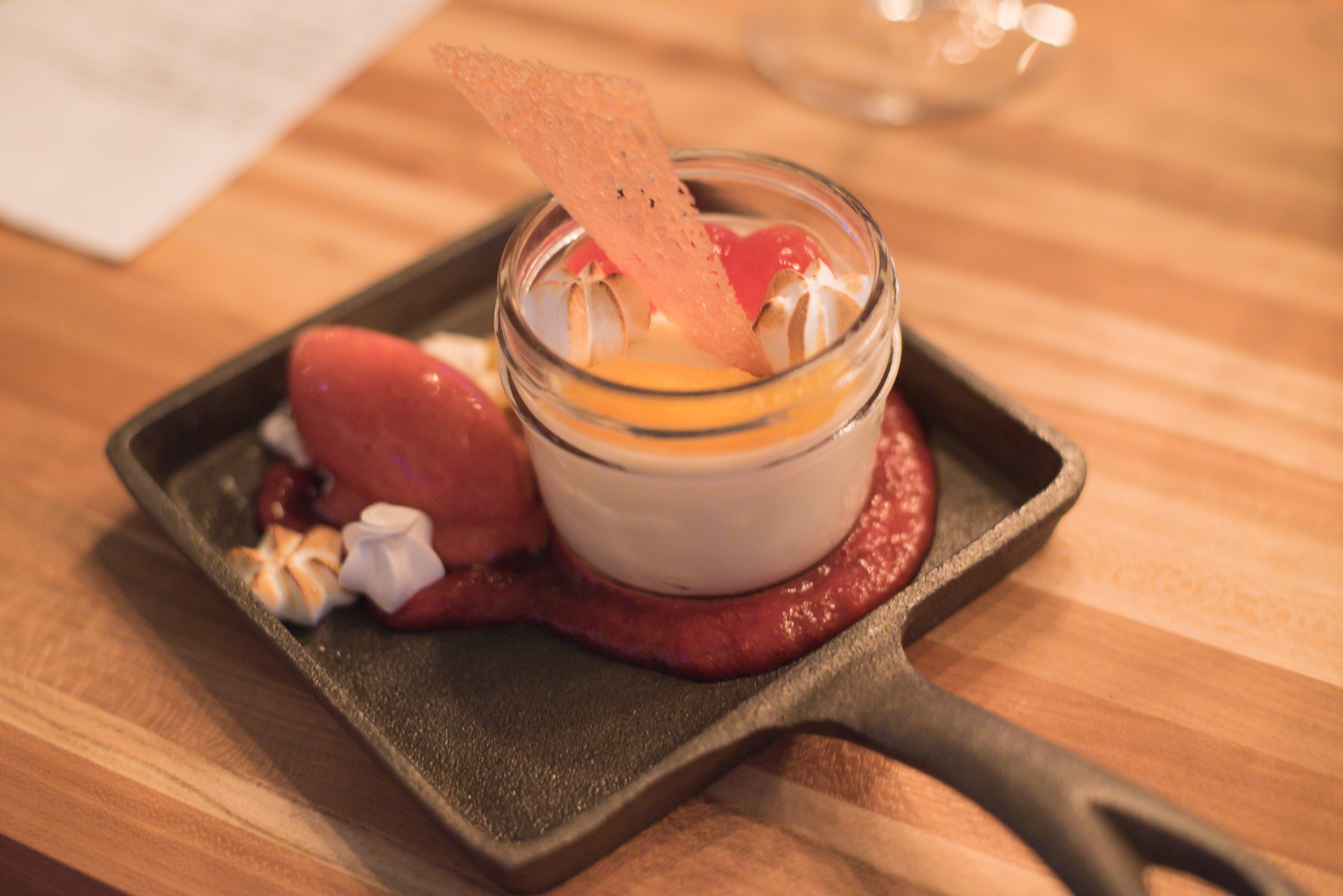 Dessert: White Chocolate Panna Cotta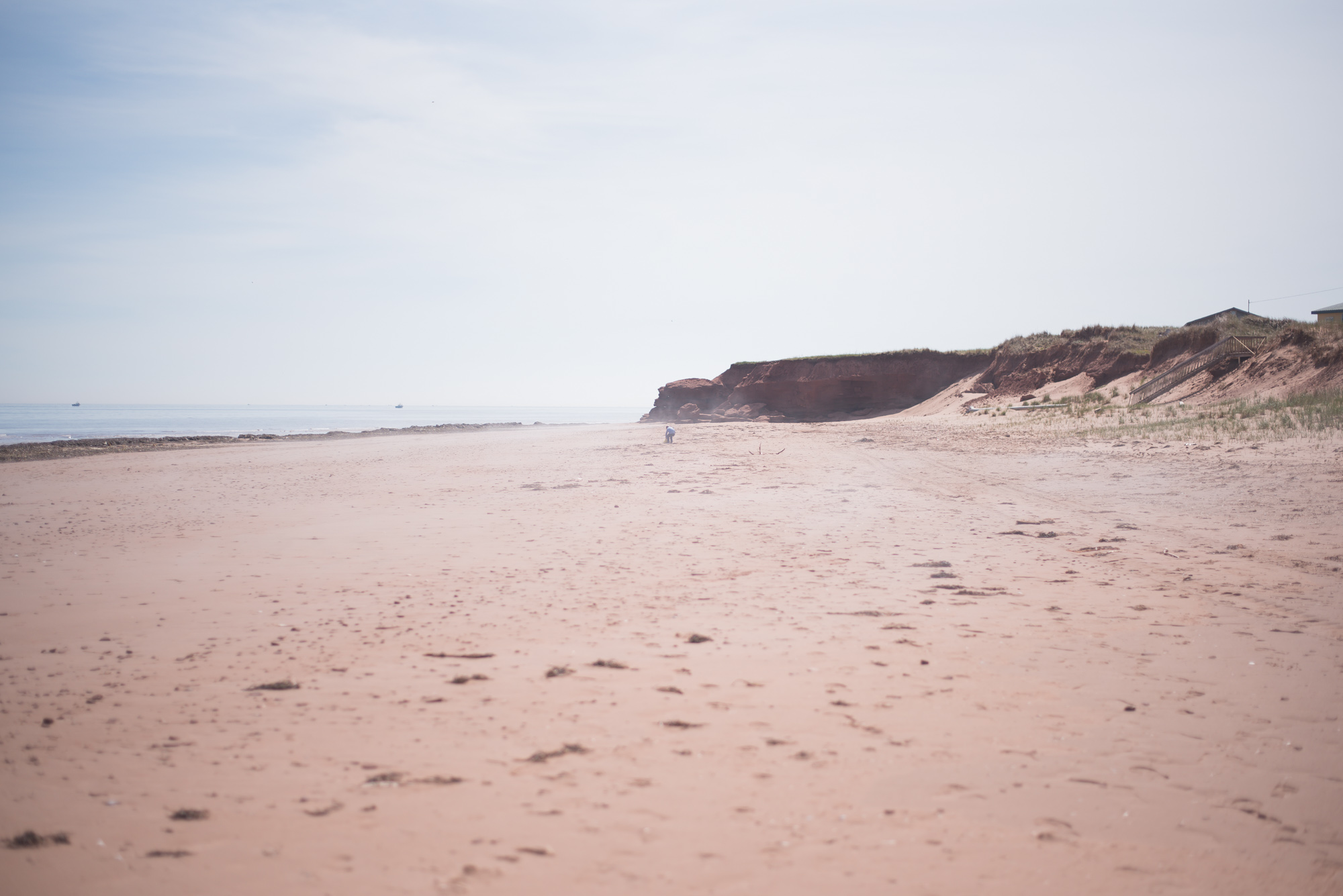 We got back to our room and the kids were asleep. We crashed hard and woke up ready to pack the car and head to our last two stops before circling back home. We left super early because we had an 8 hour driving day ahead of us.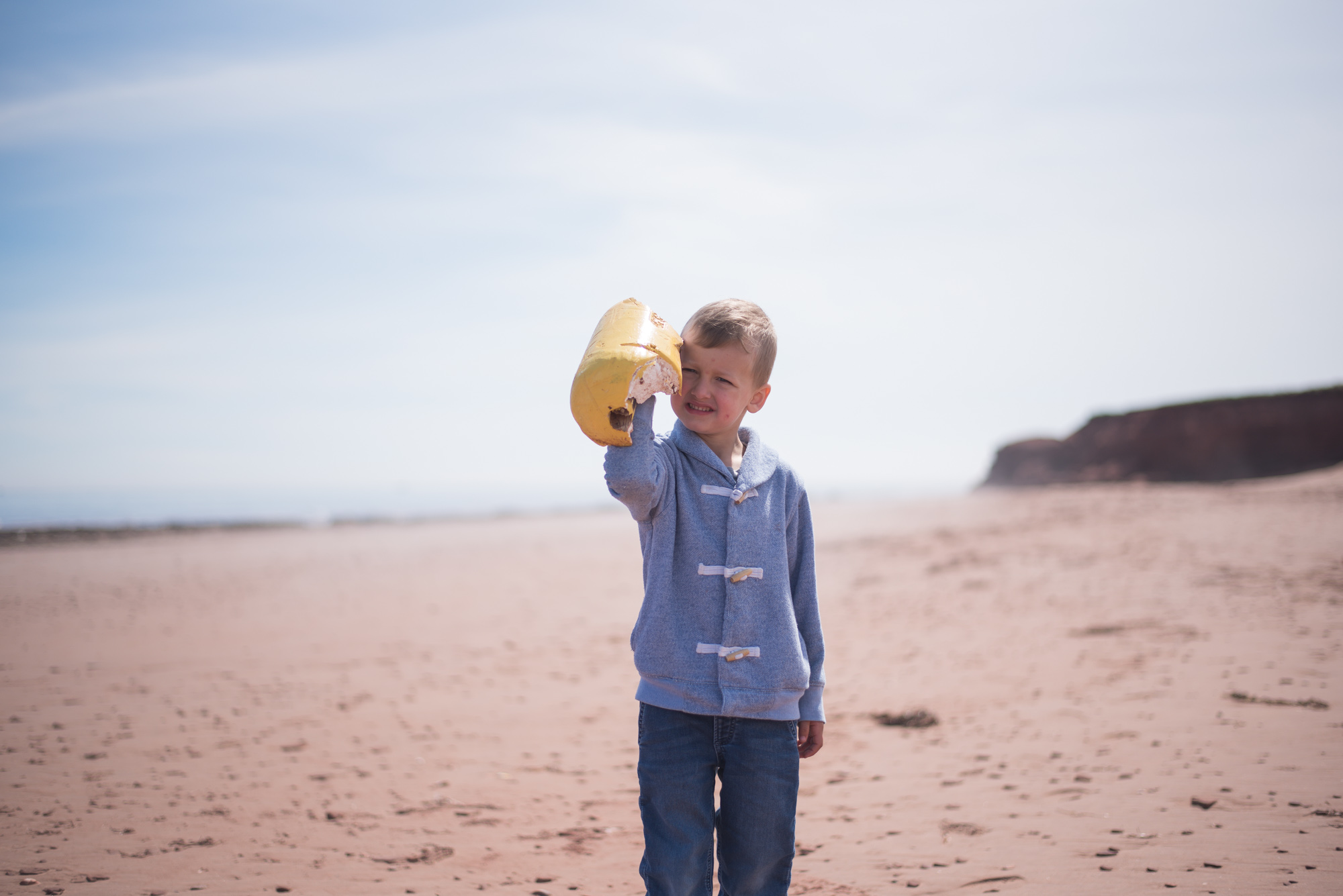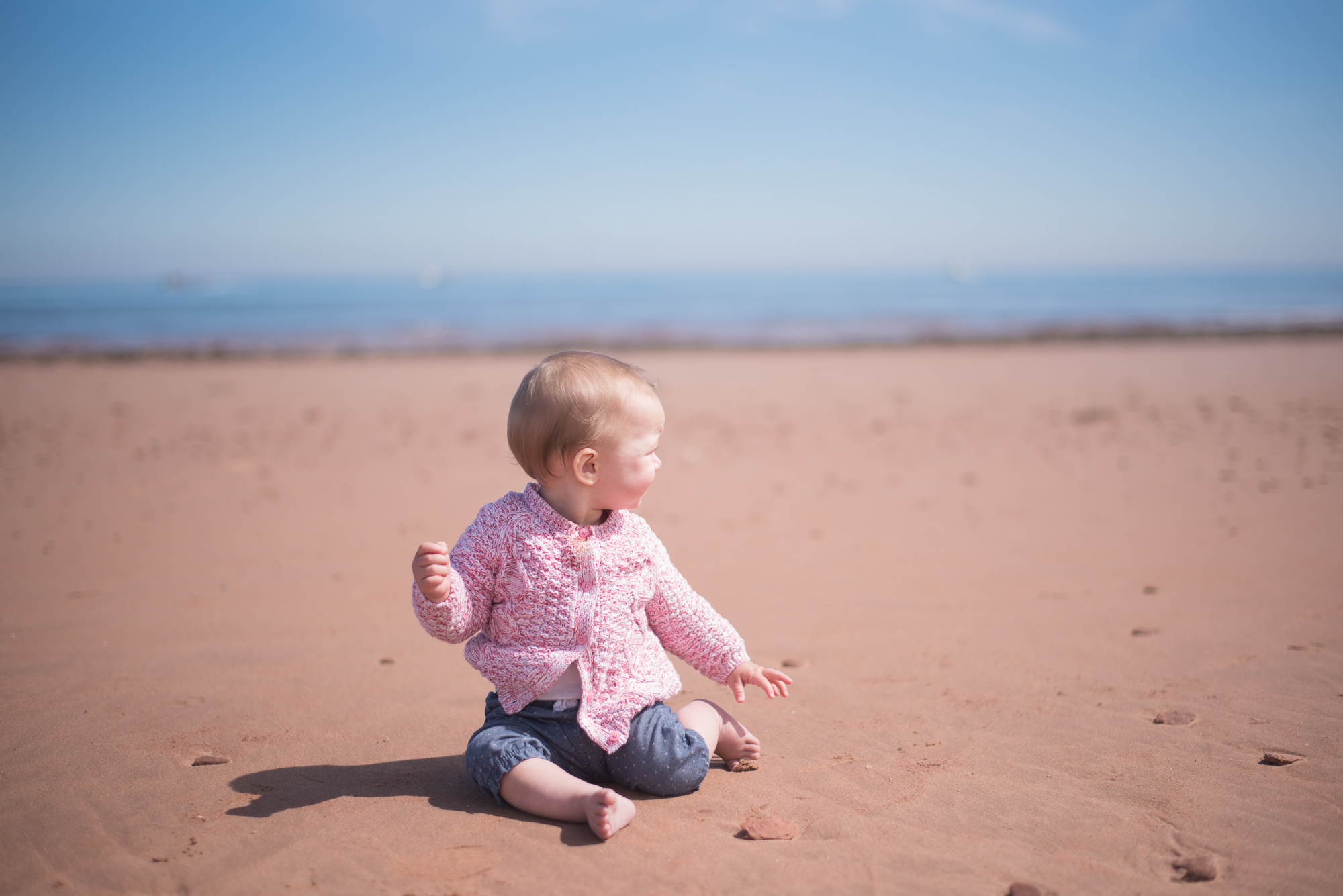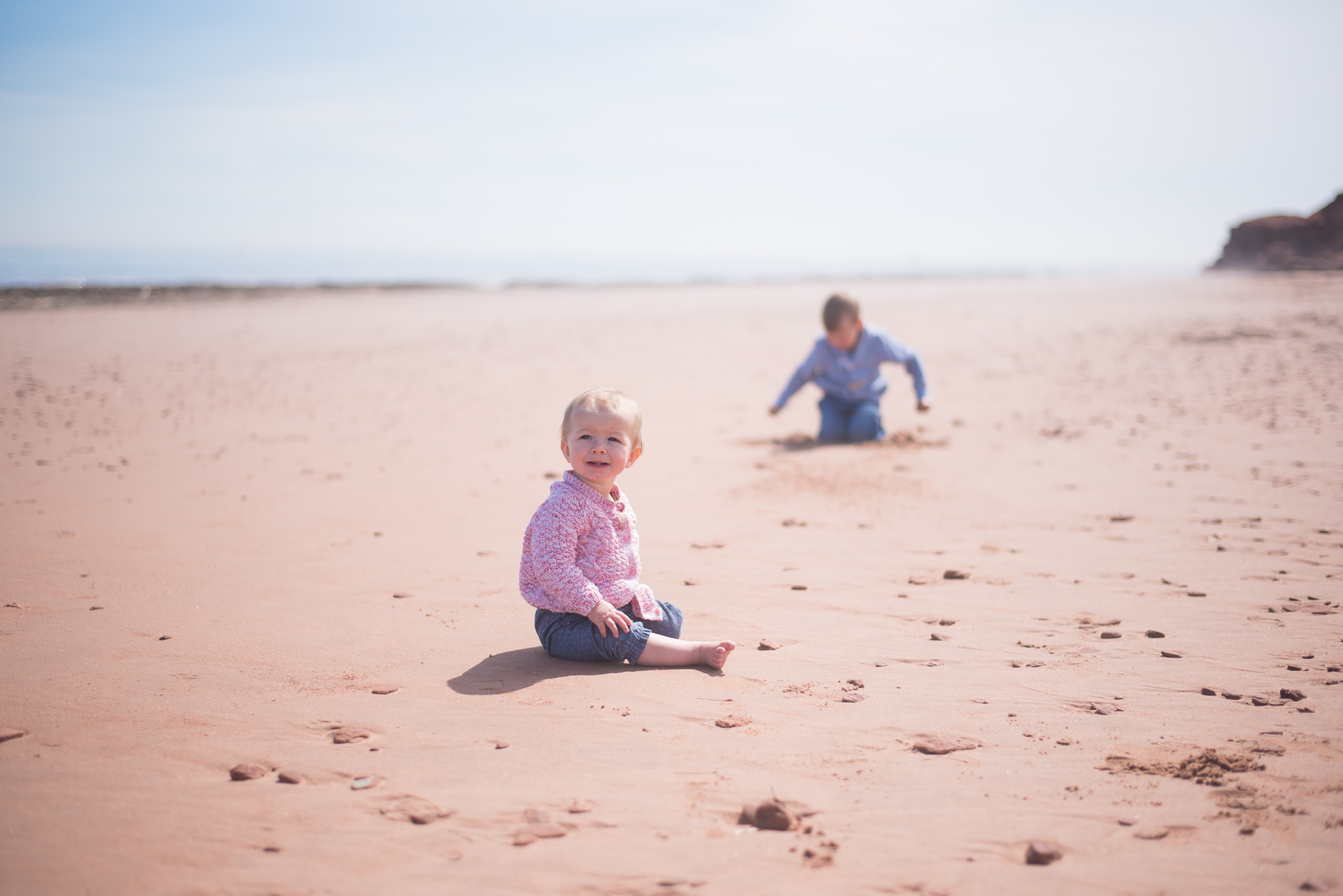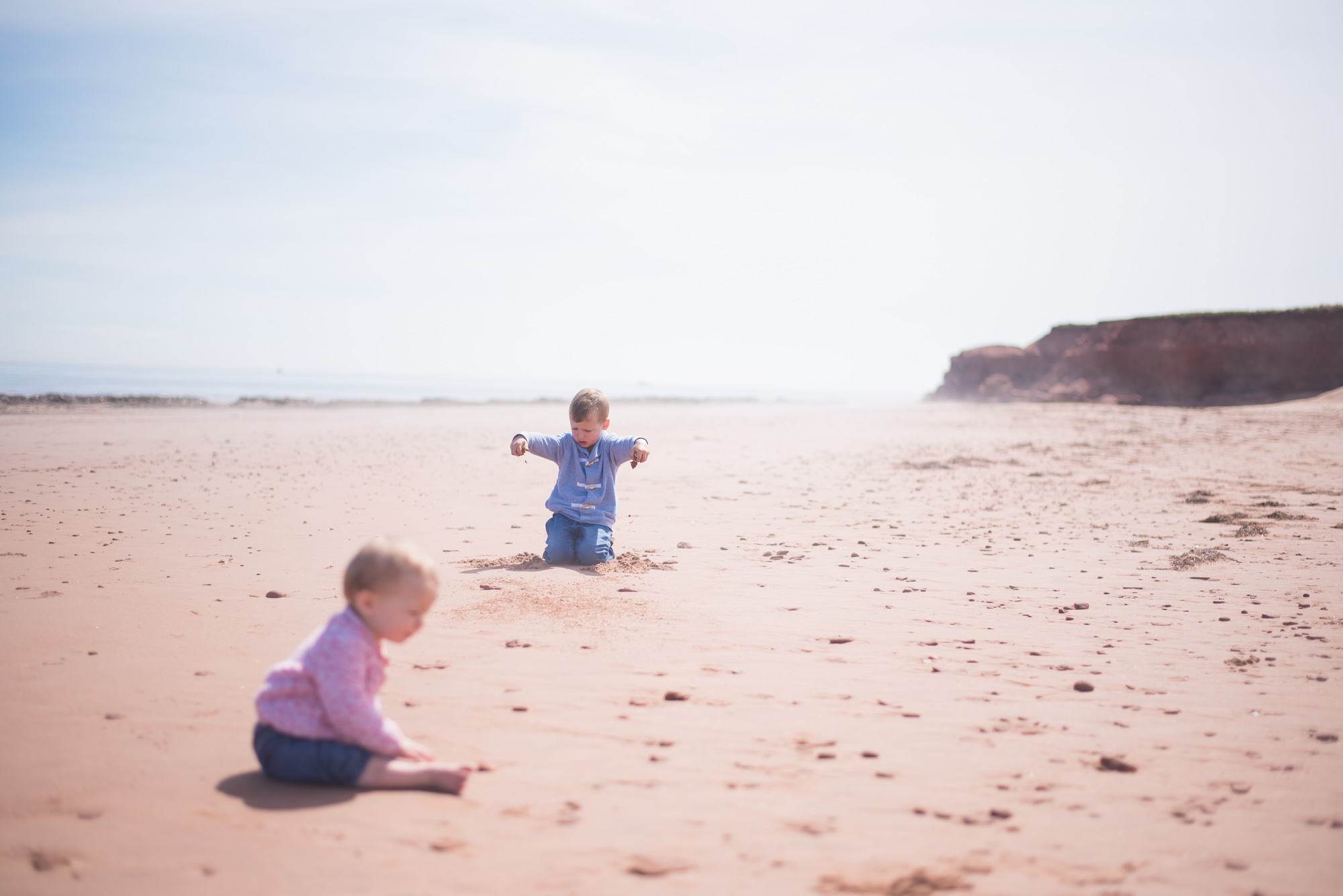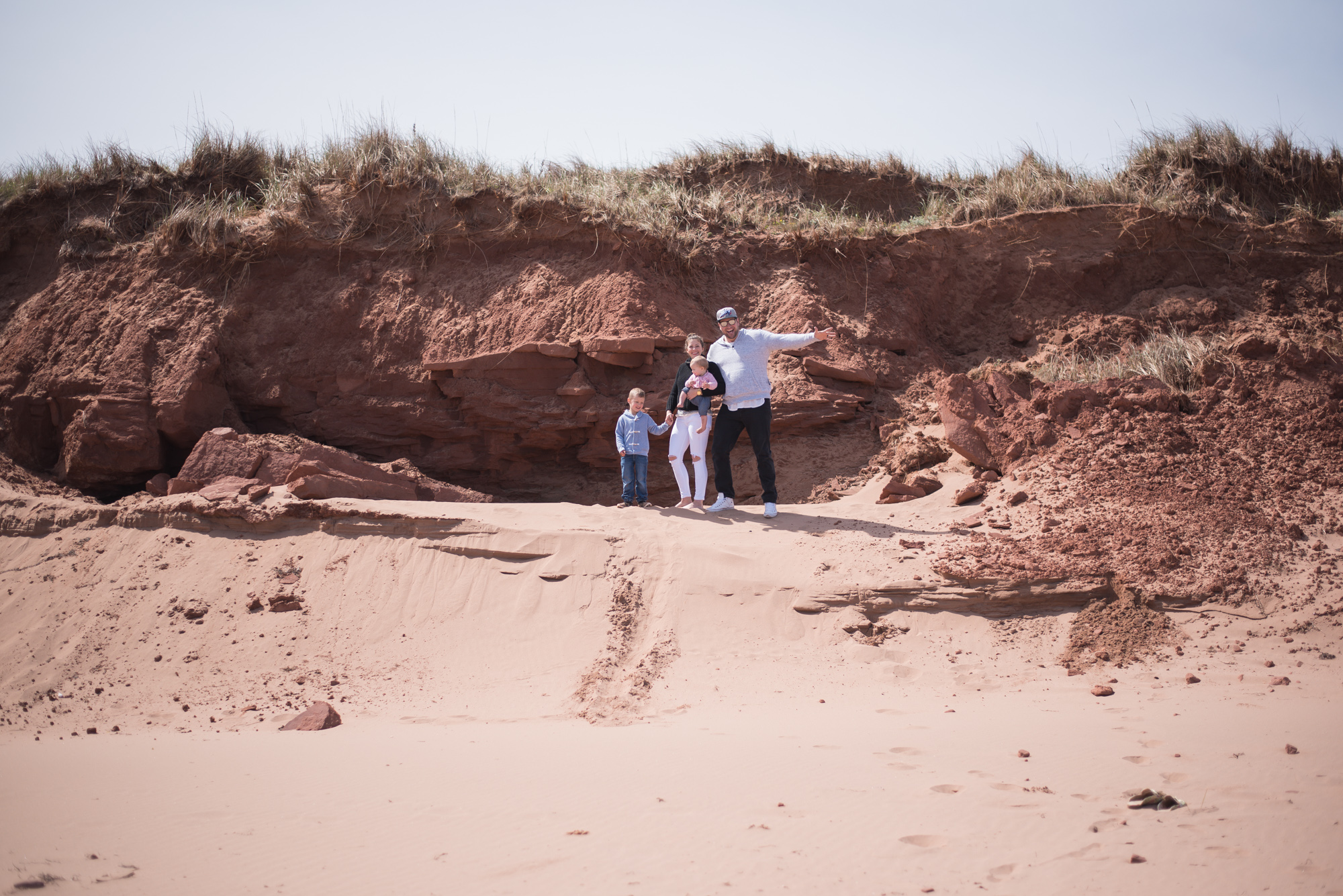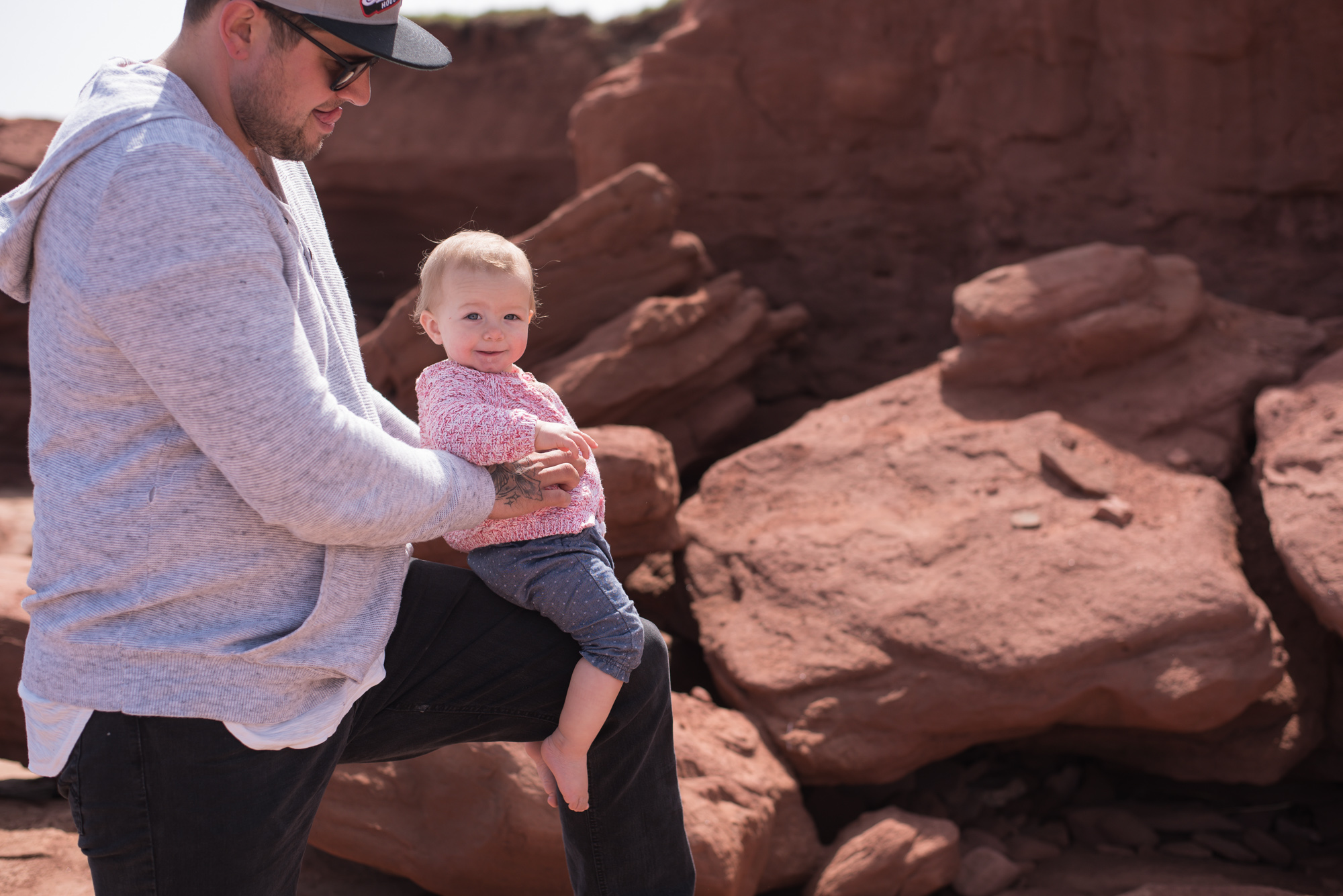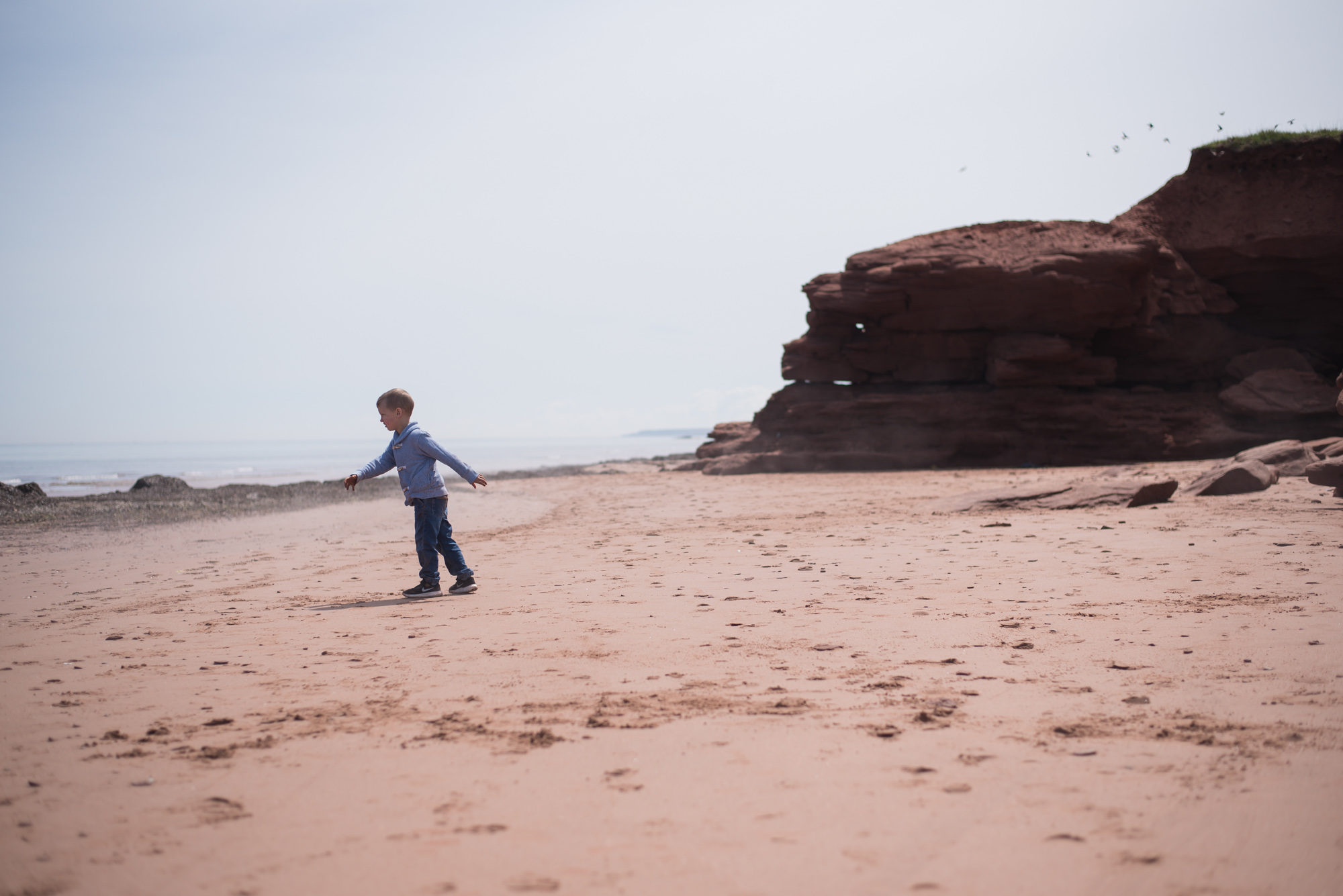 Being a big beach family, we wanted to see the red cliffs and beaches that Prince Edward Island is known for. We headed to the French River Area searching for a public access beach, driving down every red dirt road that looked like it could get us to the beach until finally we gave up and just parked it by a sand dune and walked in.
It was the perfect place to stretch our legs. The kids ran (and crawled) all over the place and we even got to watch the swallows fly in and out of their nests on the cliffs. It was beautiful.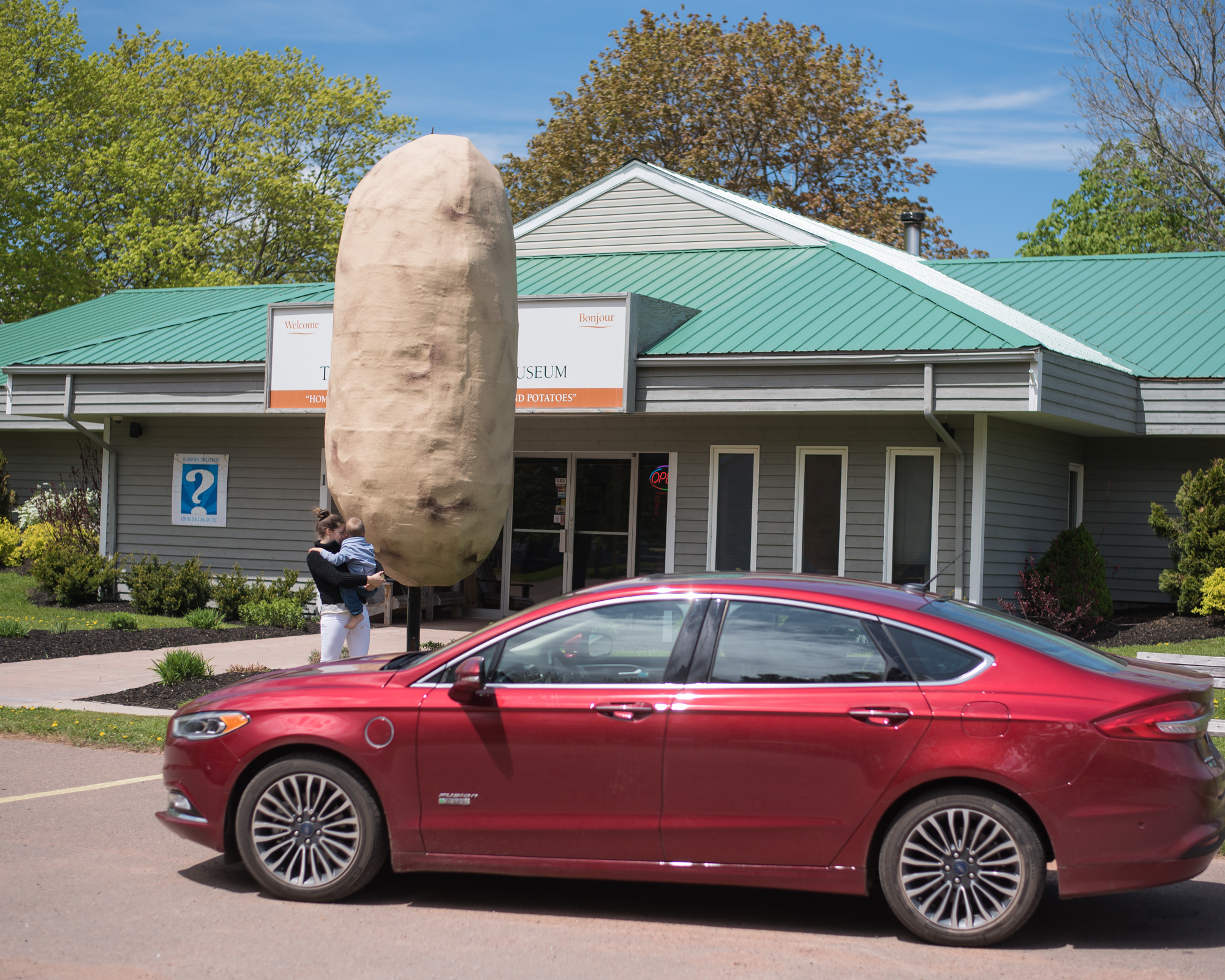 We brushed off the sand and packed back into the Ford. It was time to head to the tip of the island to see the big Potato in O'Leary before we made the long drive back home. It was everything you thought it would be…..lol…This small little town surrounded by potato farms, had its pride and joy, The Potato Museum. But, with Poppy only just fallen asleep, we decided to forgo the museum and start the 6 hour drive home.
Want to know something crazy? We used the 2018 Ford Fusion Hybrid on the trip and although I wouldn't recommend it to a family due to the lack of trunk space (couldn't even fit a travel stroller because of the hybrid battery) we only had to put gas in the car ONCE. We drove a total of 20 hours in 3 days with a fuel economy avg. of 3L and put $45 worth of gas in the tank.
So, although it wouldn't be great for those families with kids, my husband is sold on it being the perfect car for someone like him who commutes to work every day, or someone who is retired and wants something to get too and from without having to worry about spending a fortune in gas.
What we did love about the car was all of the safety features and signaling. It was literally the smartest car we have ever driven in and would keep a new driver on their toes, or your grandparents who need that extra set of eyes on the road.
Thank you so much Ford Canada for giving us the means to make such great family memories. My son will forever remember his first trip to "Anne's House" and is still talking about those beaches in his favorite color red.