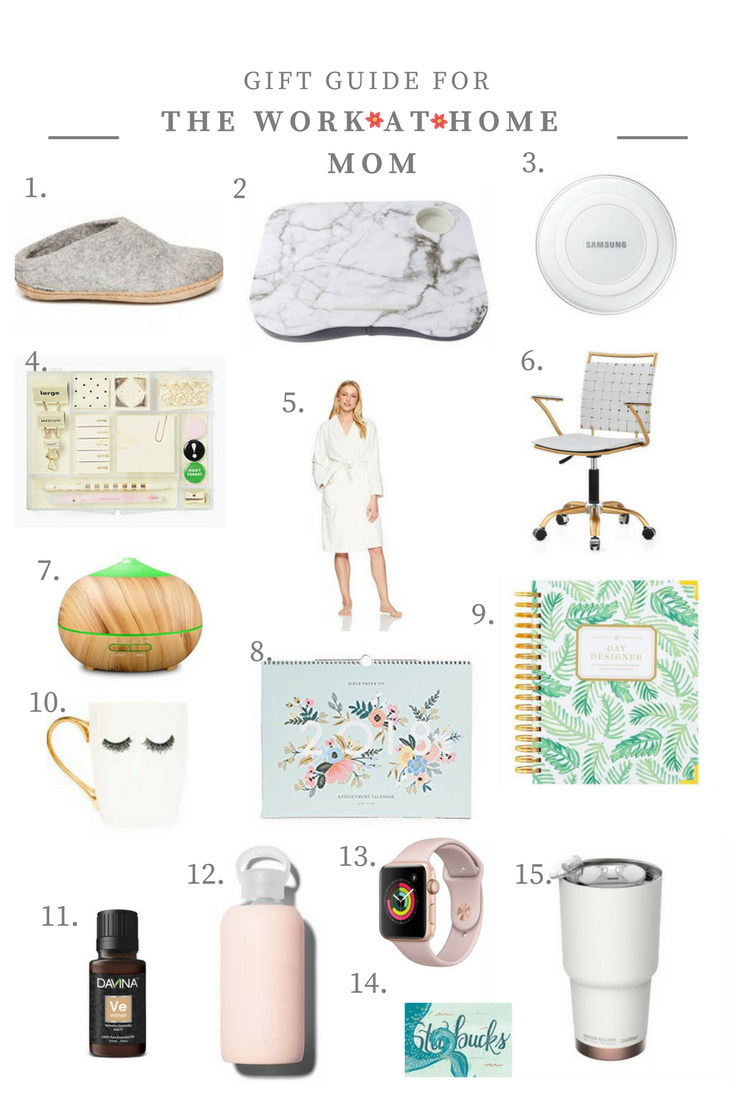 I have been racking my brain with what to put on my list this year. As a mom in my 30's, I feel like I am at the point in my life where if I 'need' something. I probably would have gotten it already. My 'wants' are not necessary and actually cause guilt more than anything. My husband and I have decided to not even do a gift exchange this year because I have been so hard to shop for.
But, then I built this gift guide and realized, if i were to need anything, it would be more about making my life as a busy work-at-home mom of two run a little smoother.
Find out my top 15 gifts for the work-at-home or even stay-at-home mom in your life.
Gift Guide For The Work-At-Home Mom
I'm going to give you a bonus one that will mean more to your work-at-home mama than you could ever imagine. Working from home is great but it also means that you are home all the time and when you aren't, it usually involves the kids. The greatest gift you can give her is letting her get out of the house for a few hours a week to just be alone and able to do things by herself. you have no idea how amazing it feels to be able to walk aimlessly around chapter sipping on a HOT coffee with no kids hanging off you or running away. Its a free gift and it truly means more than any of the 15 items listed.
Happy Holidays