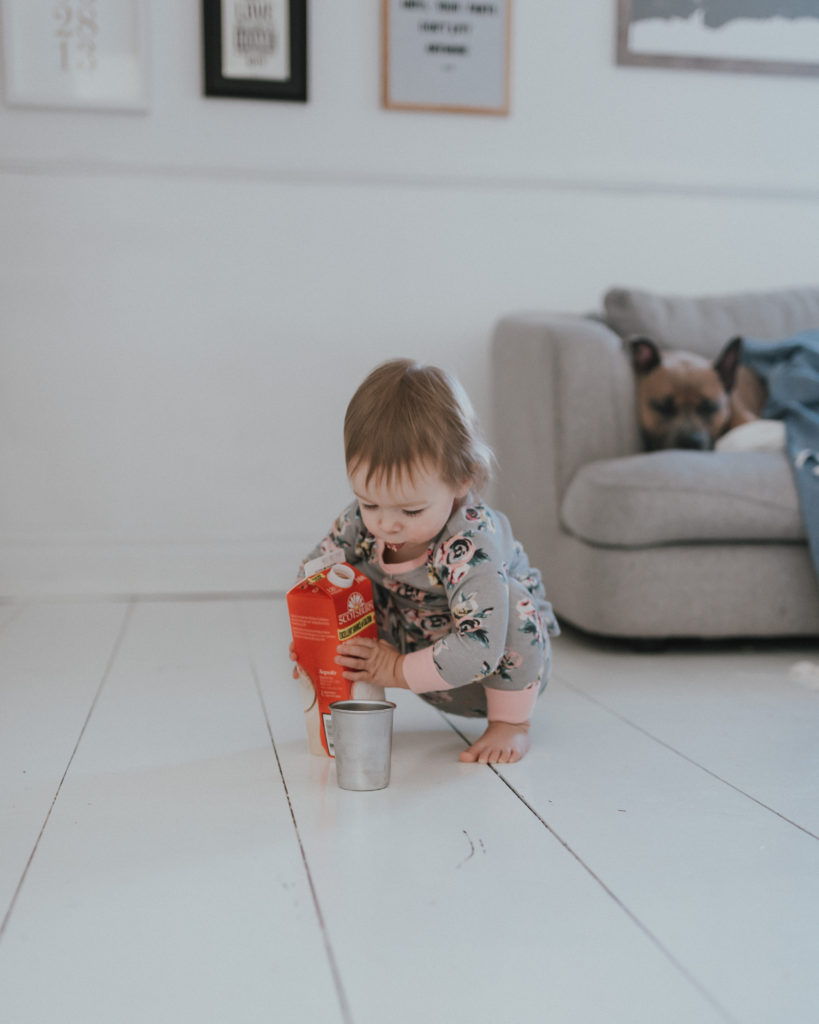 When it comes to our family's nutrition, we always make sure we do our research before we implement anything into our diets, especially our children. I know that breastfeeding is best and tried my hardest to breastfeed as long as possible with both children. But alas, both cut me off before the year mark.
After that, Rob and I researched the best way and formula to switch to from breastmilk. And, although many people have their opinions, the right decision for our family was to switch to Homogenized milk. One of the main reasons that we chose whole milk was because of its high fat and nutrient content that is so important for normal growth and brain development in young children. We chose Scotsburn milk because we always want to support local with a great reputation.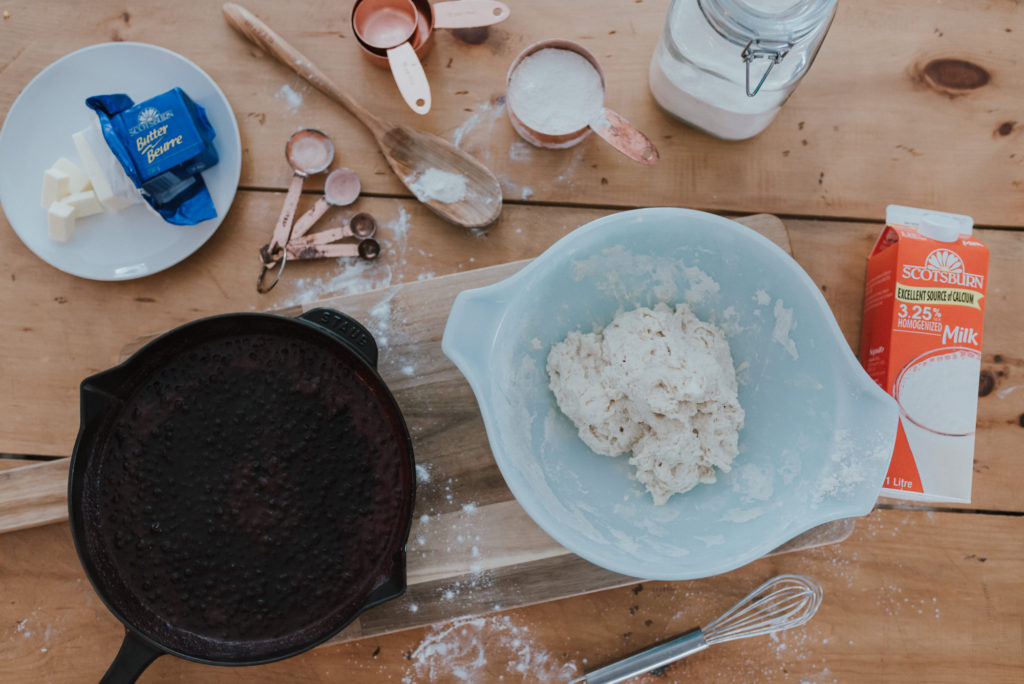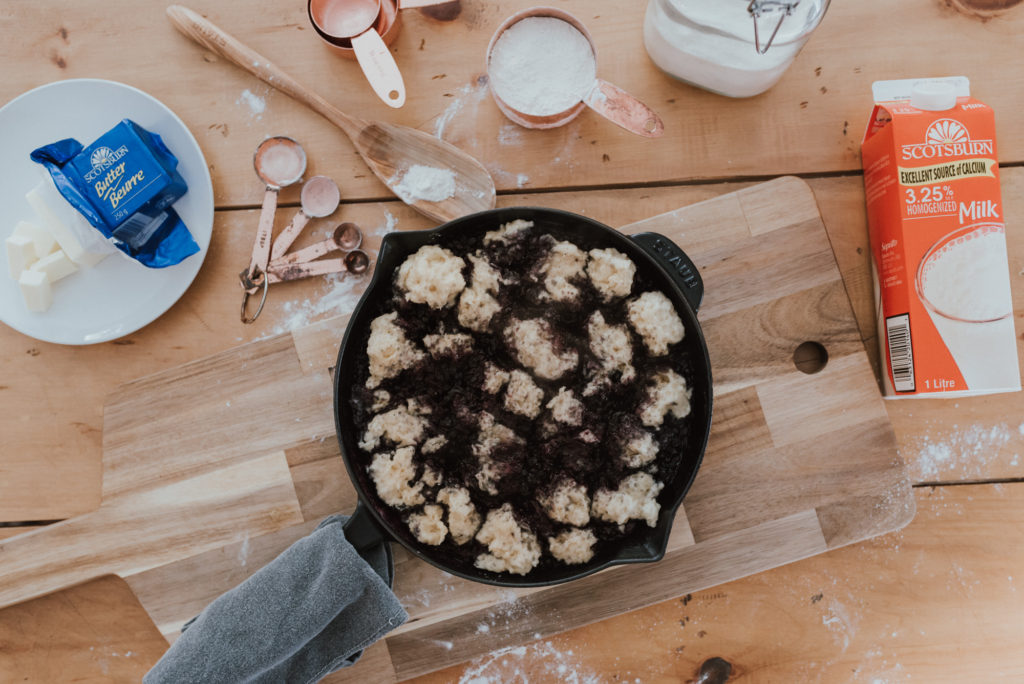 But, next, we needed to figure out how to switch. We tested different methods out with both kids and found that the way that worked the smoothest, was to slowly mix my previously pumped breast milk with Homogenized Milk to get them used to the taste. If using a formula like we had for Aubrey, start using Homo milk instead of water for mixing.
Now that they both have made the switch, we also integrated Scotsburn butter into the family diet to keep up their fat intake to help them maintain a healthy weight as they become busier and grow. One way that I do this is by adding Scotsburn butter to their meals such as on pasta, over veggies, and baked in.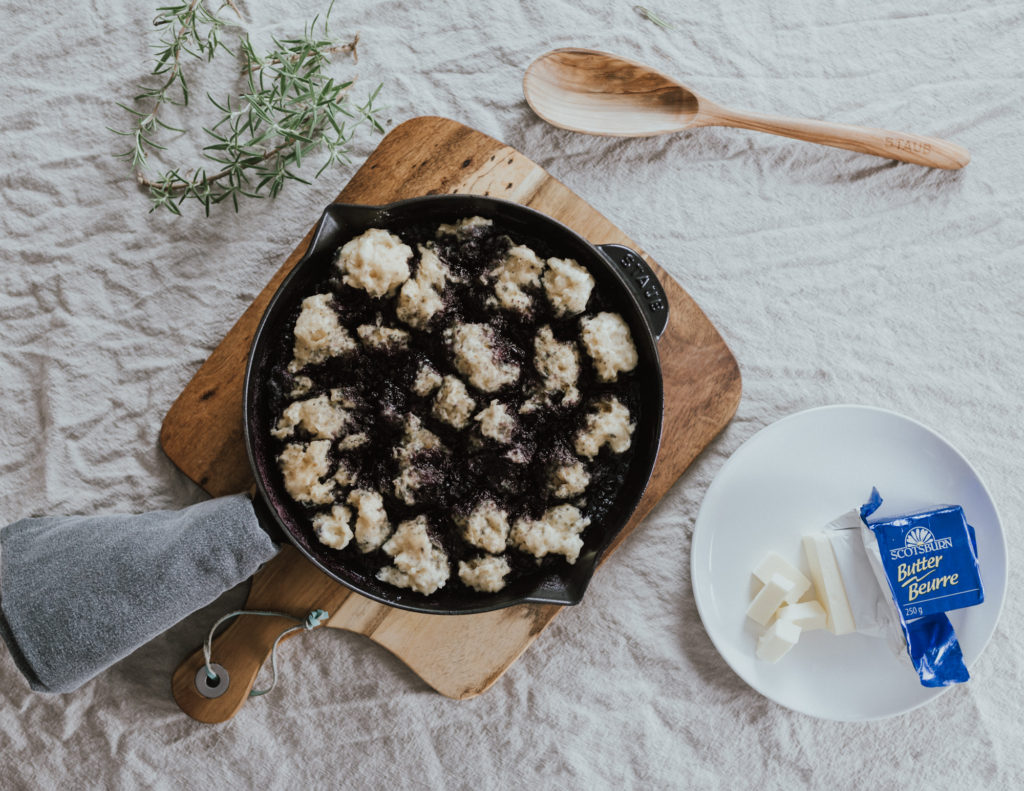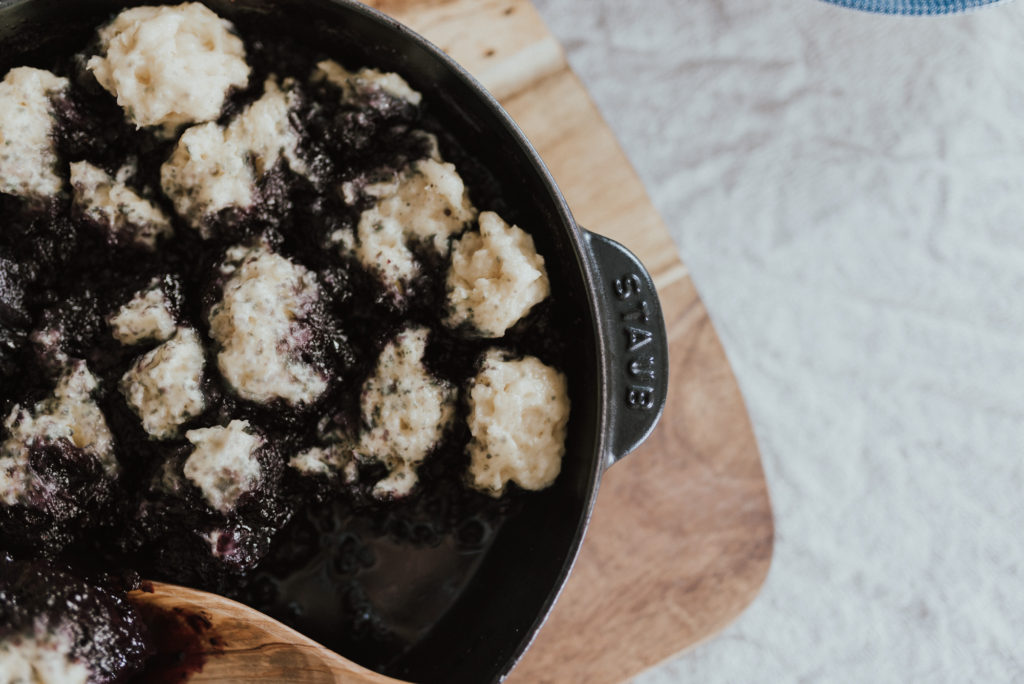 One of our favorite recipes as a family is my Nanny's classic Nova Scotia dessert 'Blueberry Grunt'. My father's family was one of the first settlers in our hometown of Chester, Nova Scotia. Because of that, I grew up on many classic recipes that had been passed down or found in old cookbooks in my Nanny's kitchen. This particular recipe is from the Dutch Oven Cookbook that was pretty much the only cookbook my dad remembers in my Nanny's Kitchen as a kid. This specific dessert was popular because you can easily cook it over a wood stove.
Want more great tips and recipes for busy moms? Head to Scotsburn's Facebook Page where they are sharing so many good things to help us mamas out
Blueberry Grunt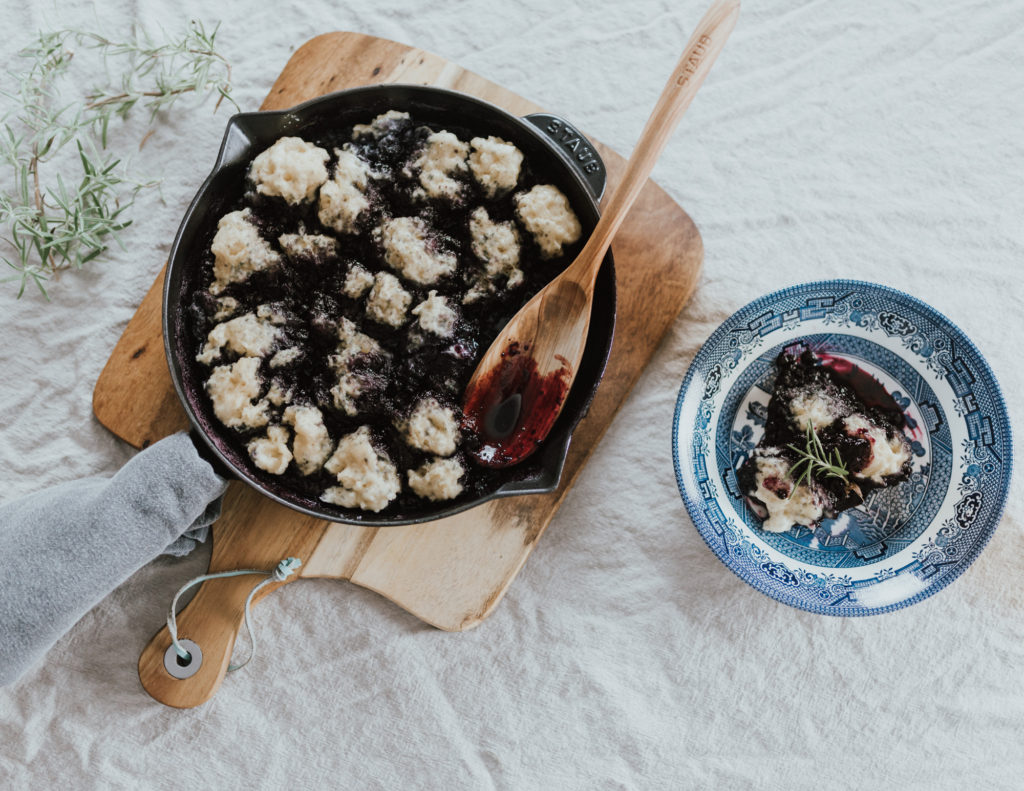 Ingredients:
1 qt blueberries
½ cup water
½ cup sugar or more to taste
2 cups flour
2 tsp Baking powder
½ tsp salt
1 tsp sugar
1 tbsp Scotsburn butter
About 1 cup Scotsburn milk
Directions:
Boil berries, water, and sugar in a saucepan or frying pan. We prefer our cast iron frying pan.
While berries are boiling, Sift together dry ingredients.
Cut in butter with knife or pastry cutter.
Add enough milk to make a soft, sticky biscuit dough.
Drop dough into blueberries by the tbsp. Cover and cook for 15 mins until dough is cooked through.
Serve as is or topped with ice cream.