With Easter weekend here, what I crave the most is a yummy, moist carrot cake with delicious creamy Cream Cheese Icing like my mom always made.
But, as we all know, this year is different as we all stay safely inside. So in order to keep some of our long weekend family traditions alive, I have been working hard and doing as many traditions as I can on my own so that our kids don't think anything of the fact that we didn't get to see our family.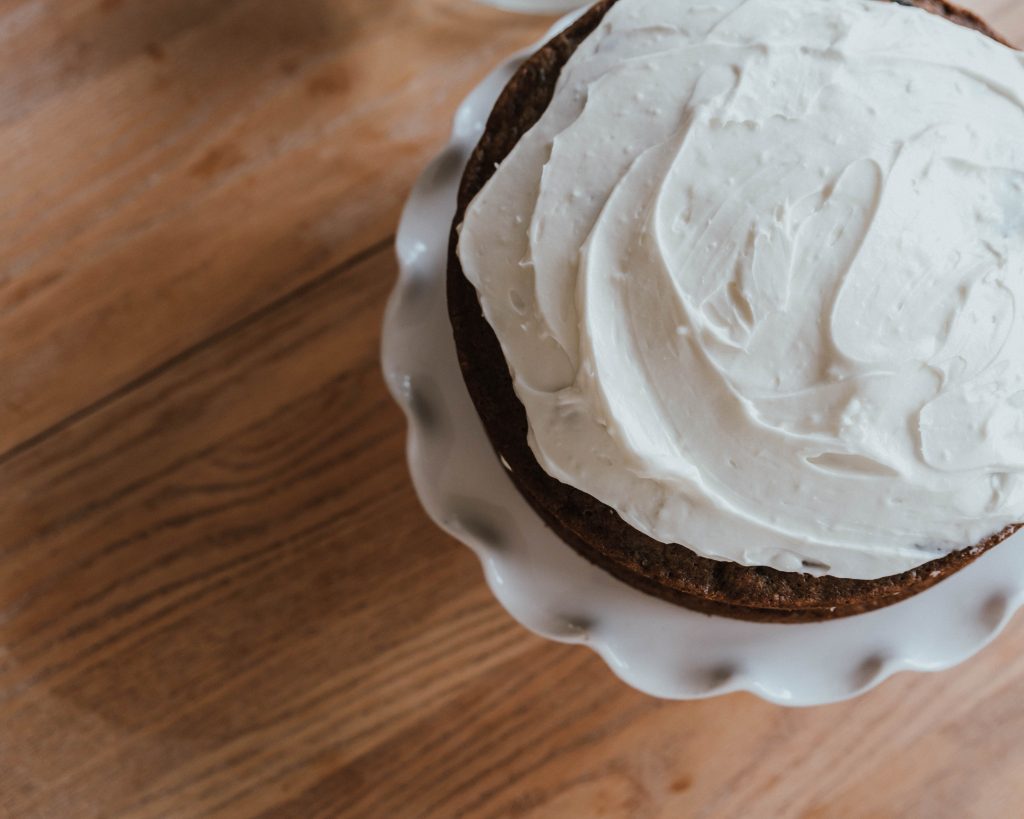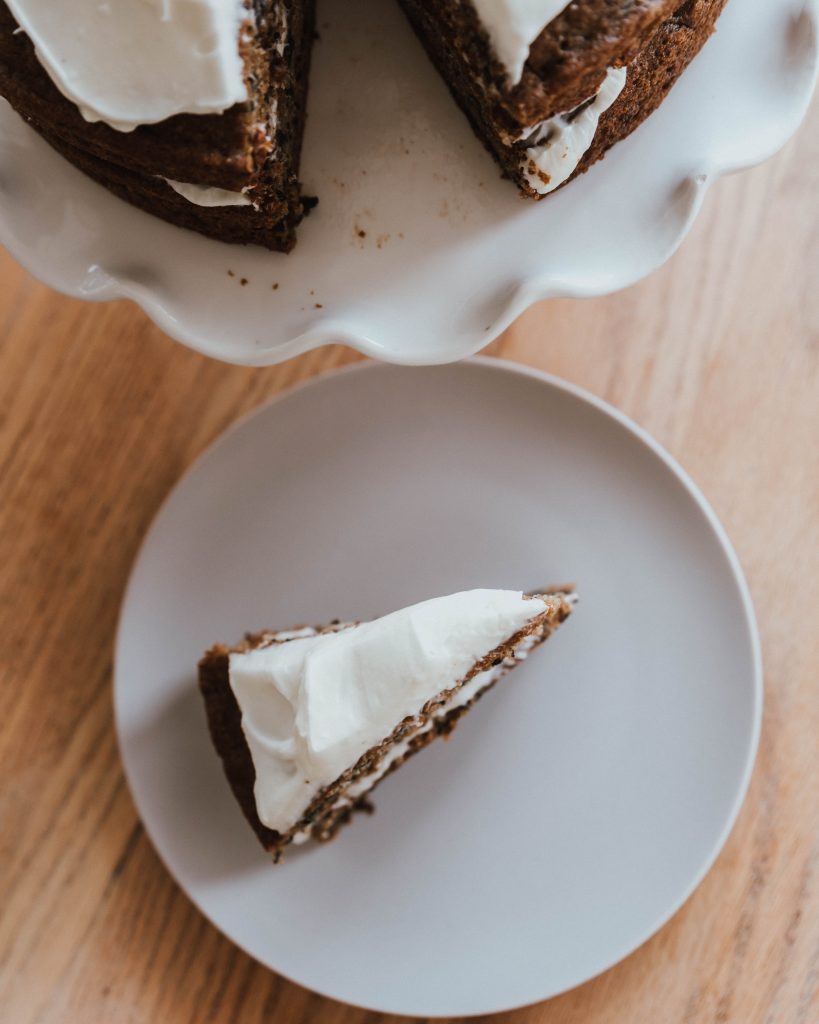 I made this cake a bit more unique by using purple carrots that were in our last farmers market order and made the batter almost a grey color before cooked. Thats probably why it looks a little funny in the first photo. 🙂 But, tastes equally delicious.
The Yummiest, Easiest Carrot Cake
Ingredients:
FOR CARROT CAKE
2 cups all-purpose flour
2 teaspoons baking soda
1/2 teaspoon fine sea salt
1 1/2 teaspoons ground cinnamon
1 1/4 cups canola or other vegetable oil
1 cup sugar
1 cup lightly packed brown sugar
1 teaspoon vanilla extract
4 large eggs
3 cups grated peeled carrots ( I used my food processor to make this quick)
FOR CREAMY FROSTING
8 ounces or one block package cream cheese, at room temperature
1 1/4 cups Icing sugar
1/3 cup heavy whipping cream
Directions:
Preheat oven to 350 degrees
Peel and grate your carrots. I used the smallest grater attachment on my food processor to make this quick and easy.
In a medium bowl, whisk together Flour, Baking soda, salt and cinnamon. Set aside
In a large bowl, mix together Sugars, oil, eggs and vanilla. Once well combined, slowly add dry ingredients in.
Once dough is well mixed, fold in carrot with a spatula, scraping down sides until well mixed through.
Split batter into two 9 inch cake pans and bake in oven for 40 mins. Let cool in pans for 15 mins and then on a wire rack until completely cool.
ICING
Beat icing ingredients together, scraping sides of bowl regularly unto well combined. Store in fridge until cake is completely cool. Ice cake between layers and on top.
-Katie Rose
If you are into Easter posts, check out this easter basket blog from a few years back.