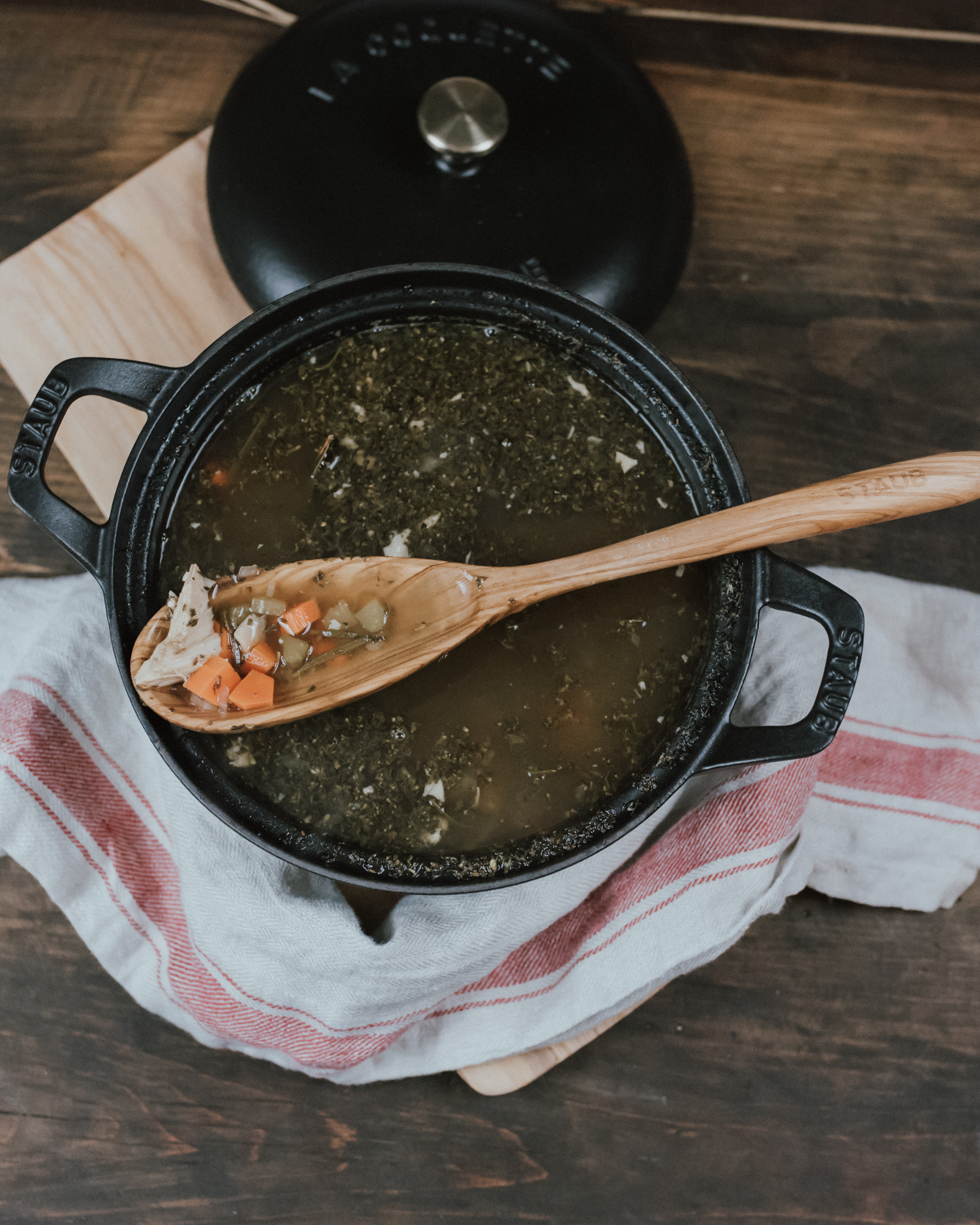 Yes, I know that the big turkey dinner is still over a week away, but with your busy holiday shopping and stores being closed for two days straight, next week is a great time to meal plan. We usually plan filling brunch recipes and easy suppers that can use up any leftovers from the night before.
When anyone is sick in our family, we have leftover chicken or turkey, or we just need some good ol' comfort food, this classic leftover soup is a quick and flavorful cure. Most ingredients are in your kitchen already.
So, take that leftover turkey on boxing day and make this warm and savory soup.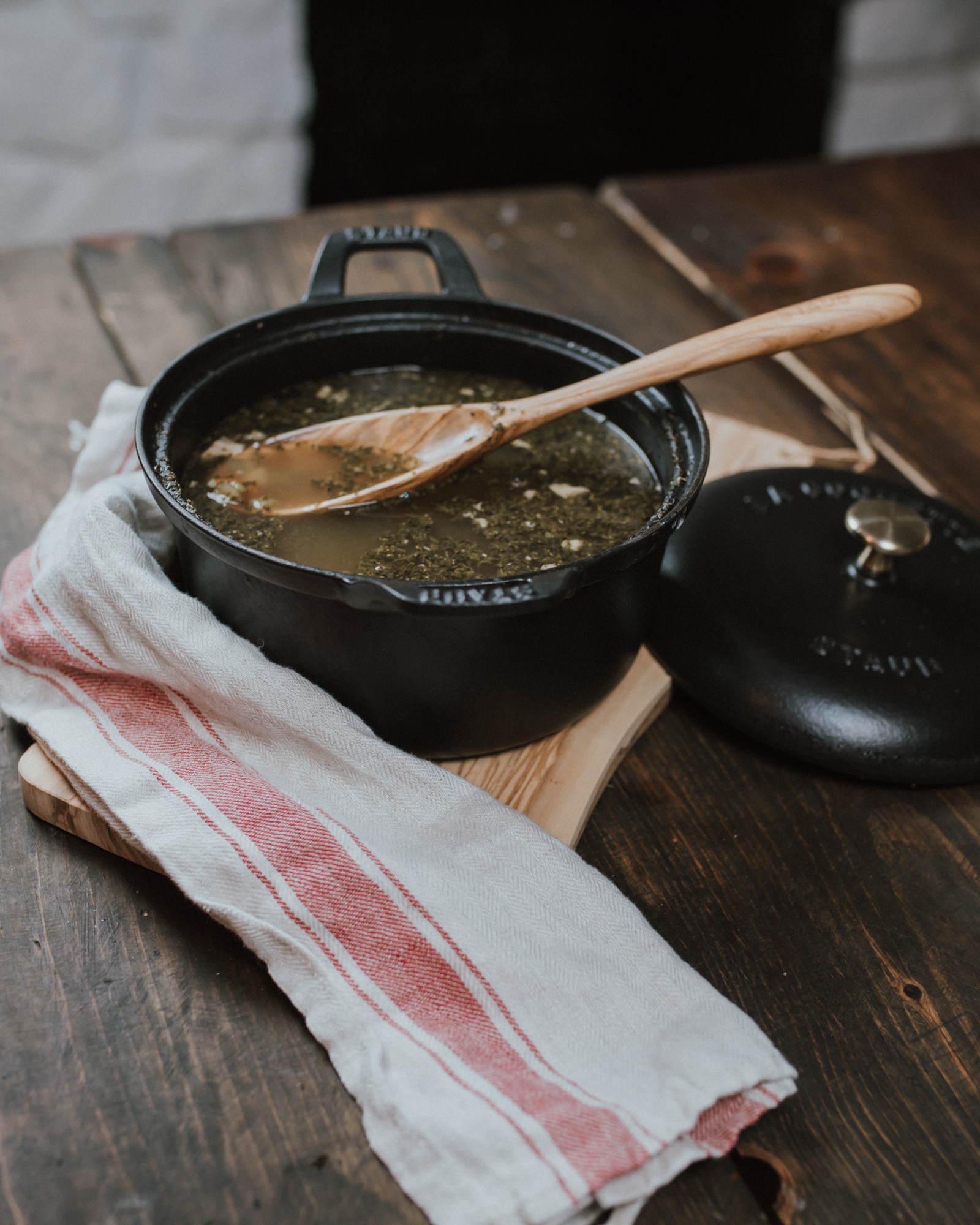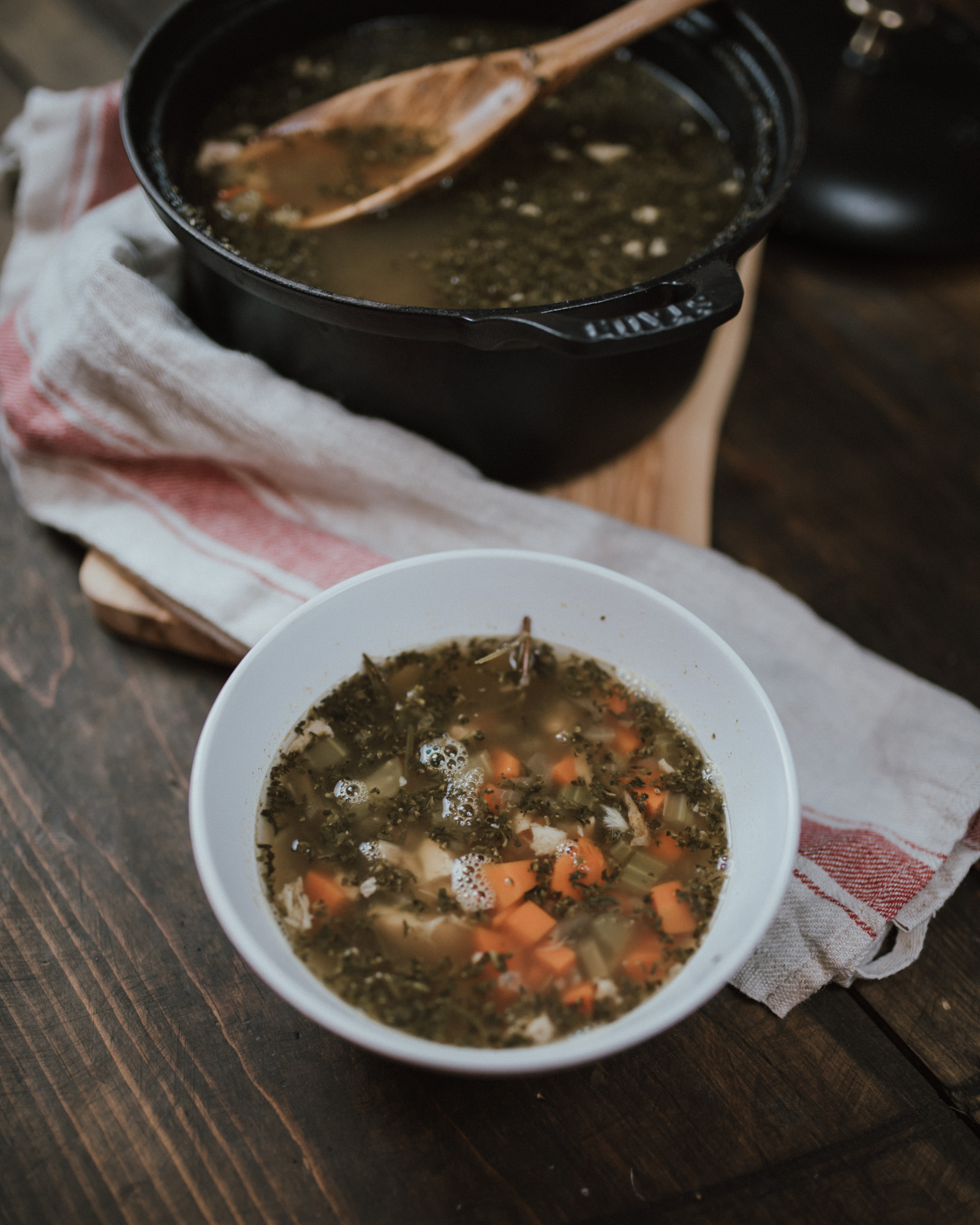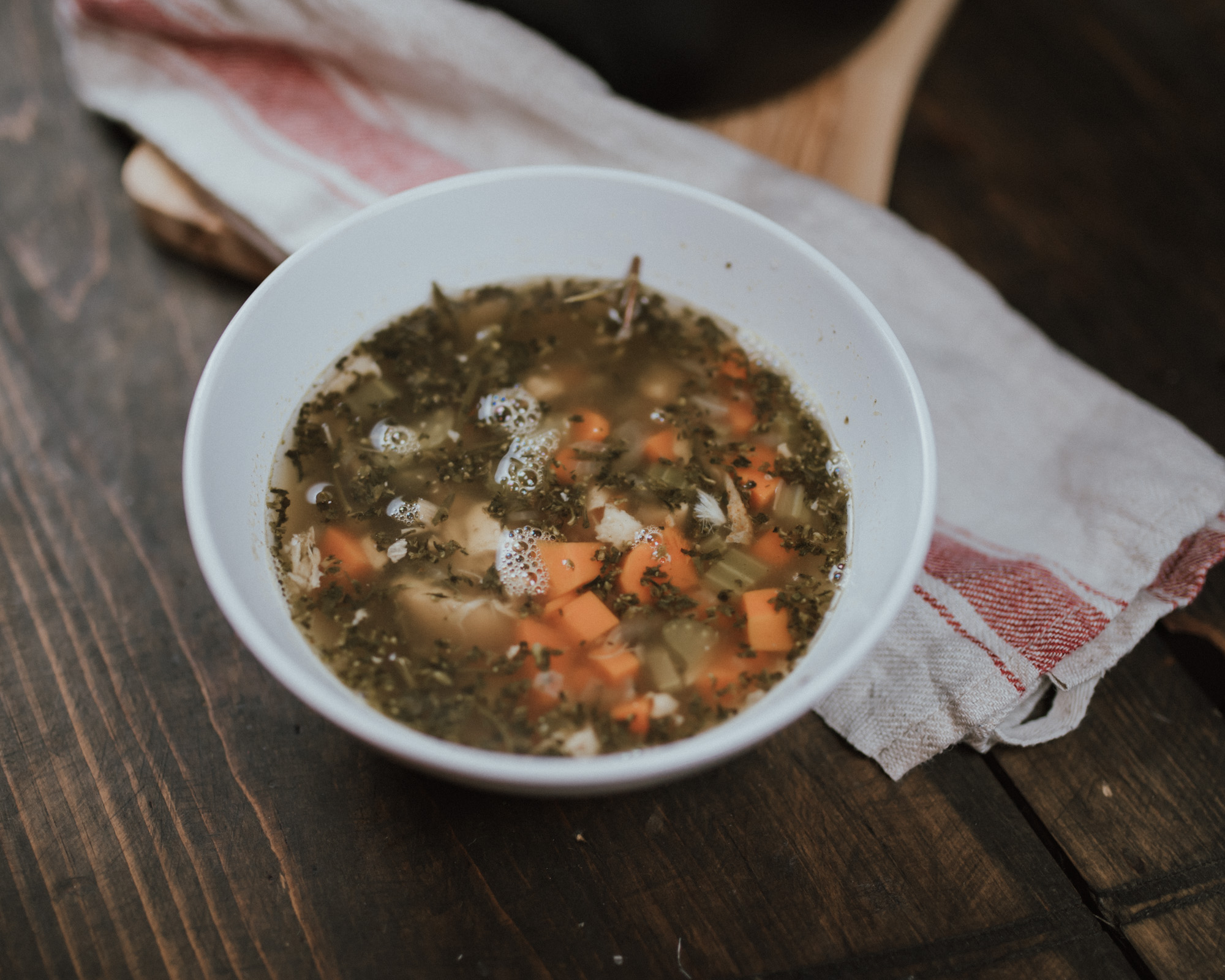 The Best Turkey Leftover Soup
Ingredients:
2 cups of chopped leftover Turkey or Chicken
Half a yellow onion diced
2 tbsp butter
2 medium-sized carrots diced
4 large stocks of celery diced
5 cups of chicken broth
Bouquet Gardiner of fresh thyme, rosemary, oregano
2 bay leaves
Salt and Pepper to taste
Directions:
Melt butter in saucepan ( we love our Staub) over medium-high heat. Once melted add in onions. saute for 2 minutes until translucent.
Add in carrots and celery and saute for another 3-5 mins.
Pour broth over veggies, add bouquet Gardiner and bay leaves and cook on medium heat for about 20 mins.
Season with Salt and Peper to taste before serving along with removing Bay leaves and Bouquet Gardiner.
Enjoy on a cold winters day when you are short on time.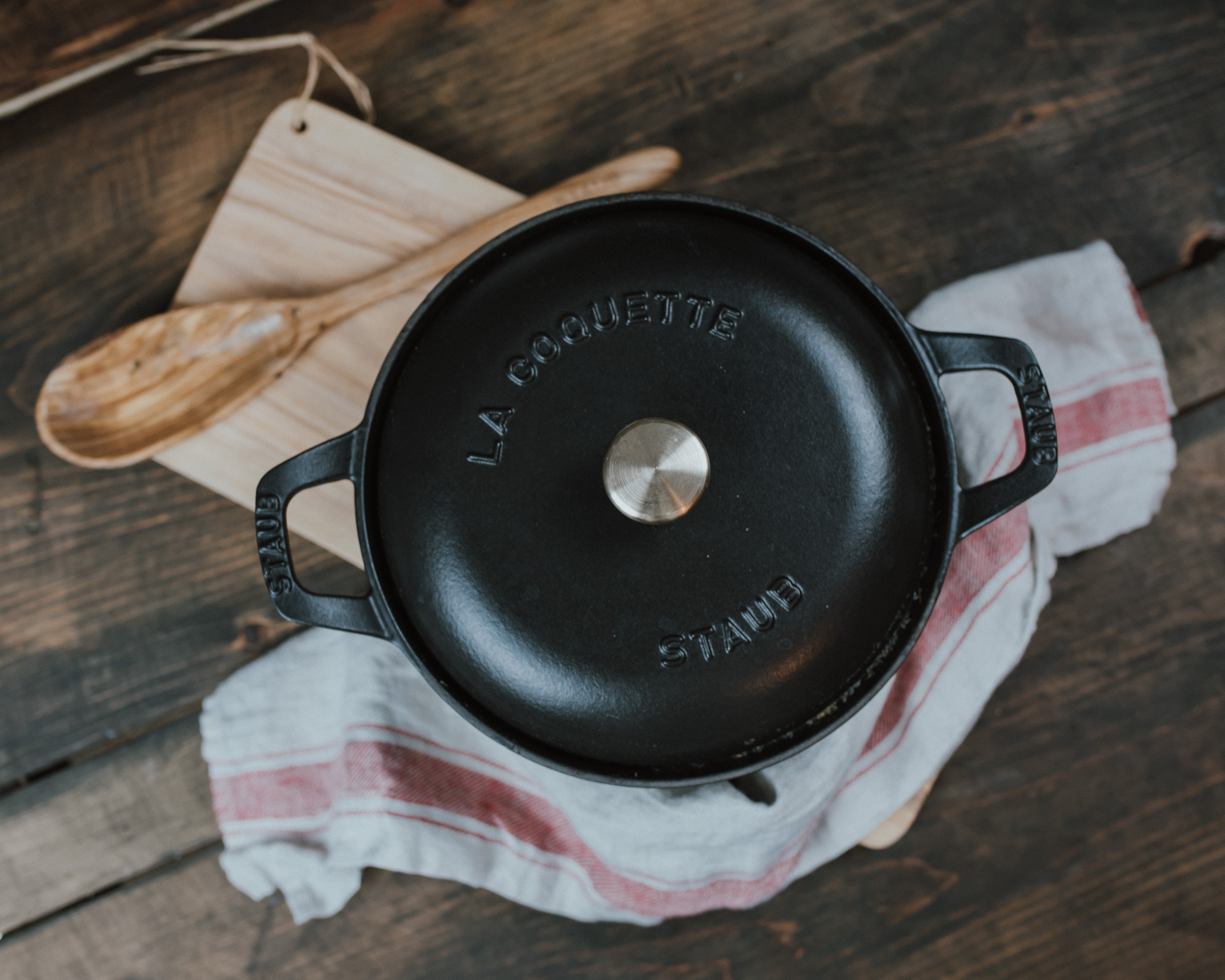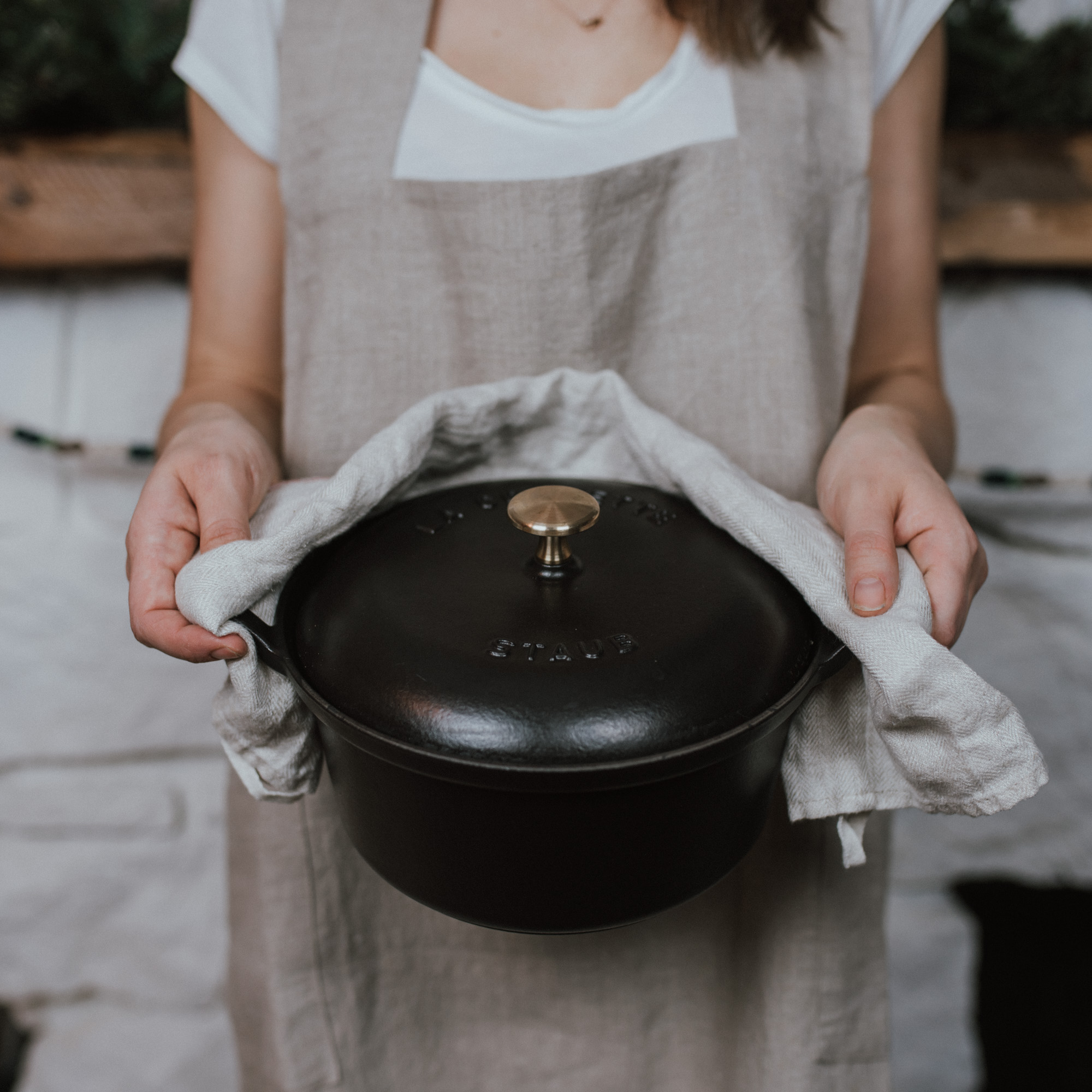 Nothing makes this recipe taste better than being cooked in a cast iron pot. Not only does it infuse extra iron into the food you are cooking, but the quality is so high that they become heirlooms for generations, making them worth the initial investment. Having cast iron pans of our own from our grandparents, we hope to pass our collection on to our family one day. We swear by our Staub cookware so much that we wanted you to fall in love with them as well. Head to my Instagram where I will be giving away this exact Staub La Coquette 2.75 L pot for one lucky follower.
Merry Christmas!