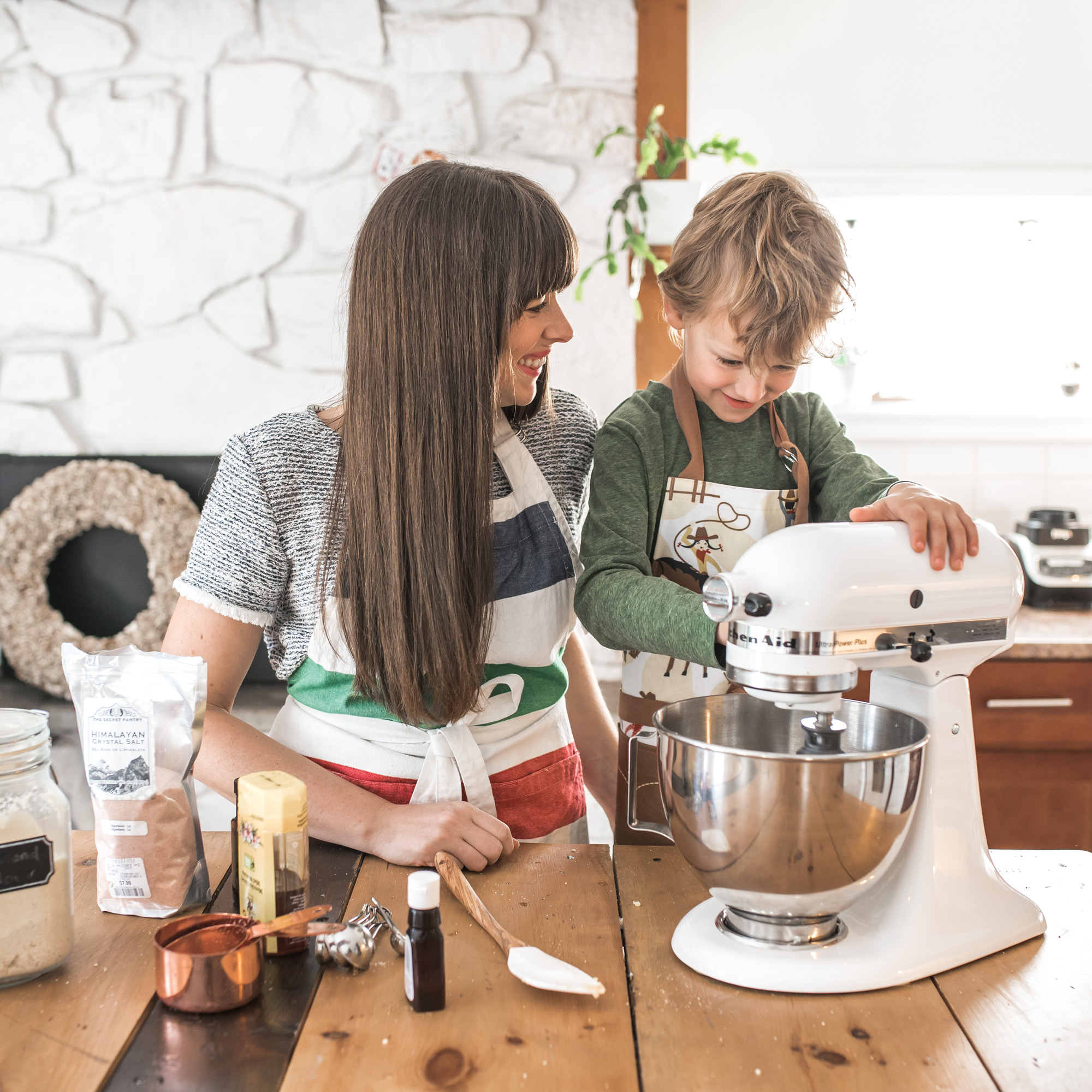 As a kid, I LOVED baking. I was always bullied and so when my mother asked me to help her bake, it was a stress reliever where I could focus on something totally different. Sugar cookies were my favorite to make and experiment with. I would switch up the extract with almond, lemon, or even mint to change the whole overall taste of the cookie and always worked on finding the perfect icing. To this day, ever Christmas Eve Eve (Dec. 23rd) I still bake my dad a double batch for him and Santa to share as he says 😉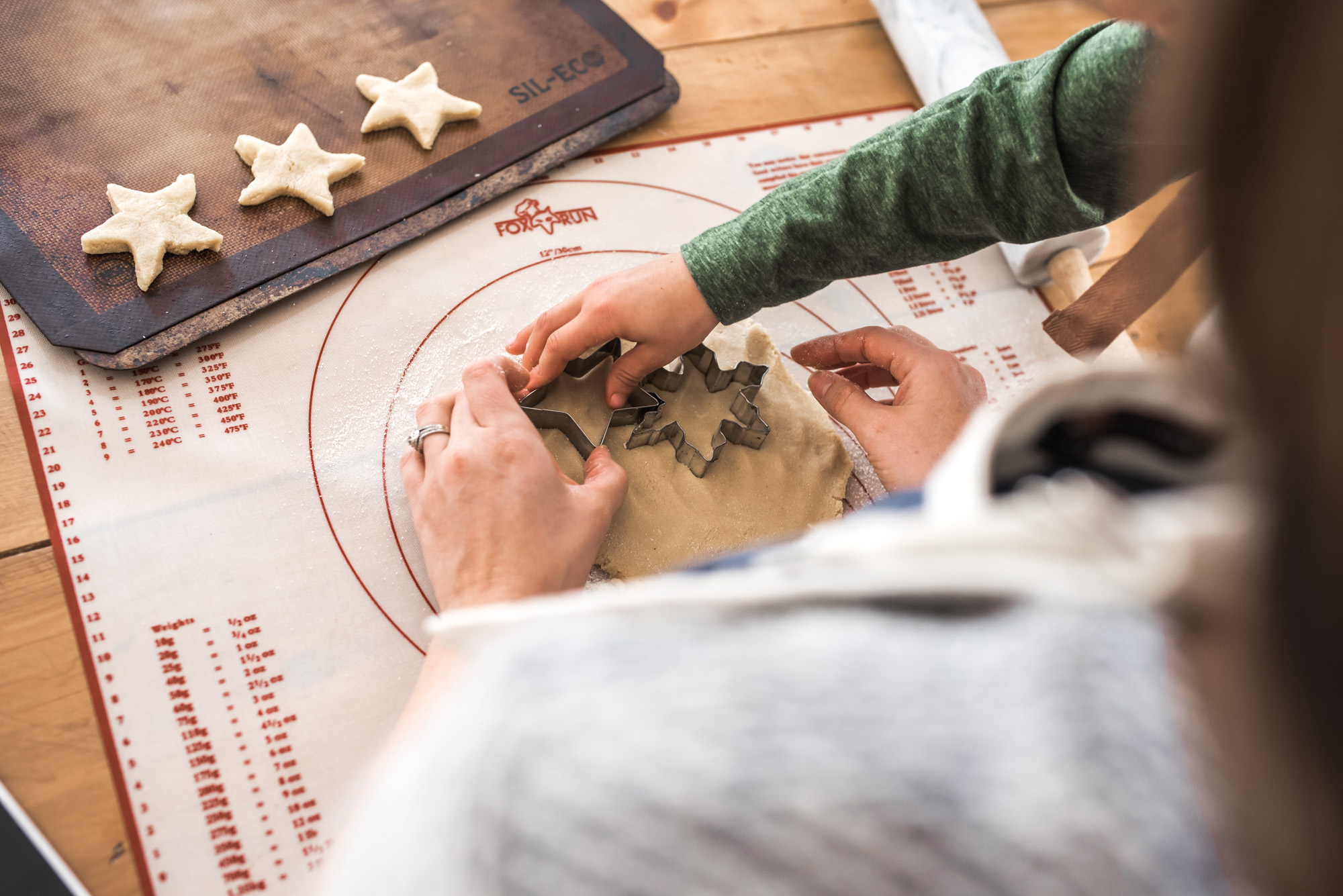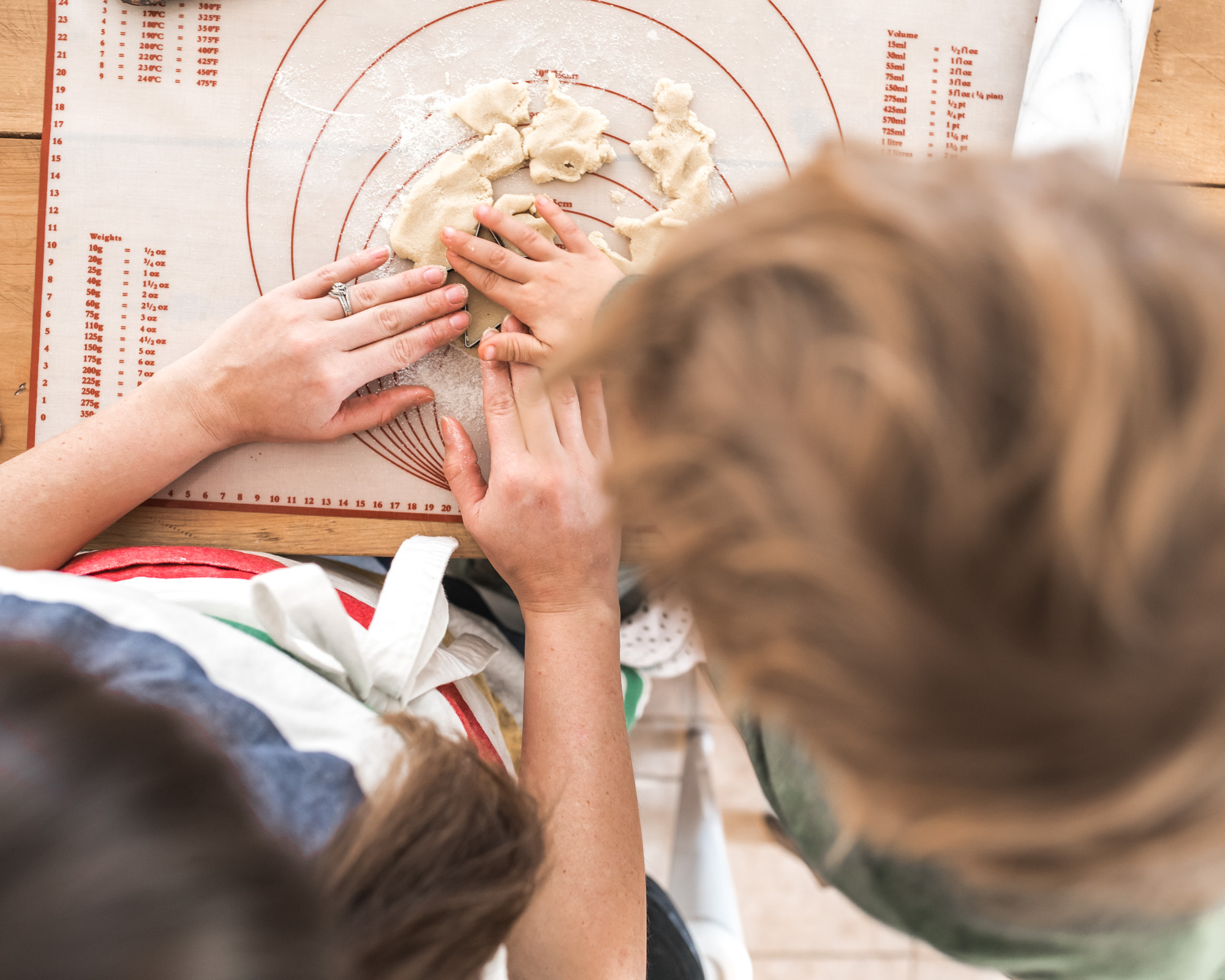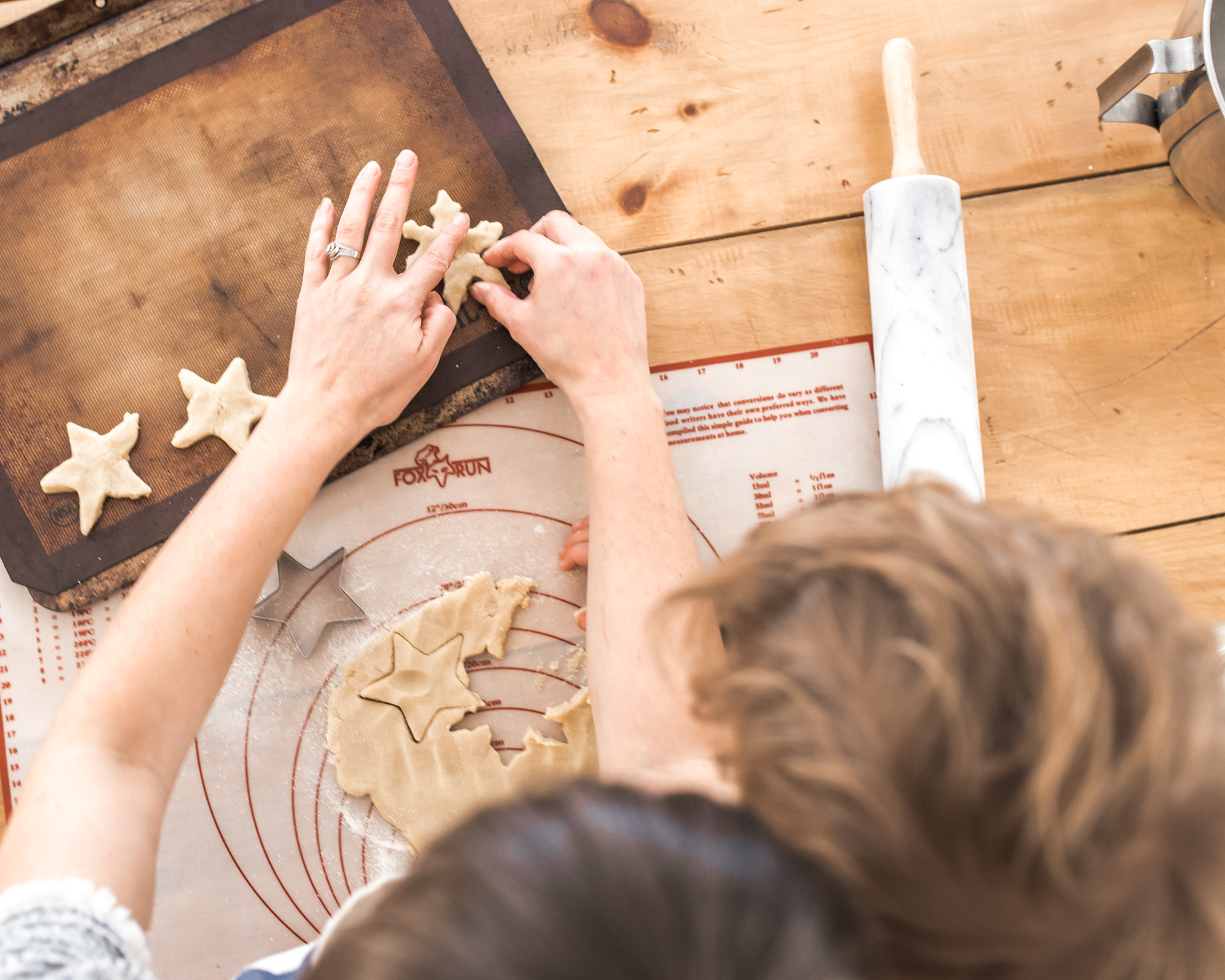 Now, with kids of our own, we want them to love the process of cooking and baking like Rob and I do. But, with both Aubrey and I being sensitive to sugar, it's a difficult hunt to find recipes that will cater to that, especially in the baking realm.
This year we stumbled upon this recipe on Pinterest and decided to try it out before we were in the thick of holiday parties. Not only did they use minimal ingredients (always a bonus) but they were really easy to make and baked up perfectly. Want to try them for yourself? Check out the recipe below.
Paleo Sugar Cookie Cutouts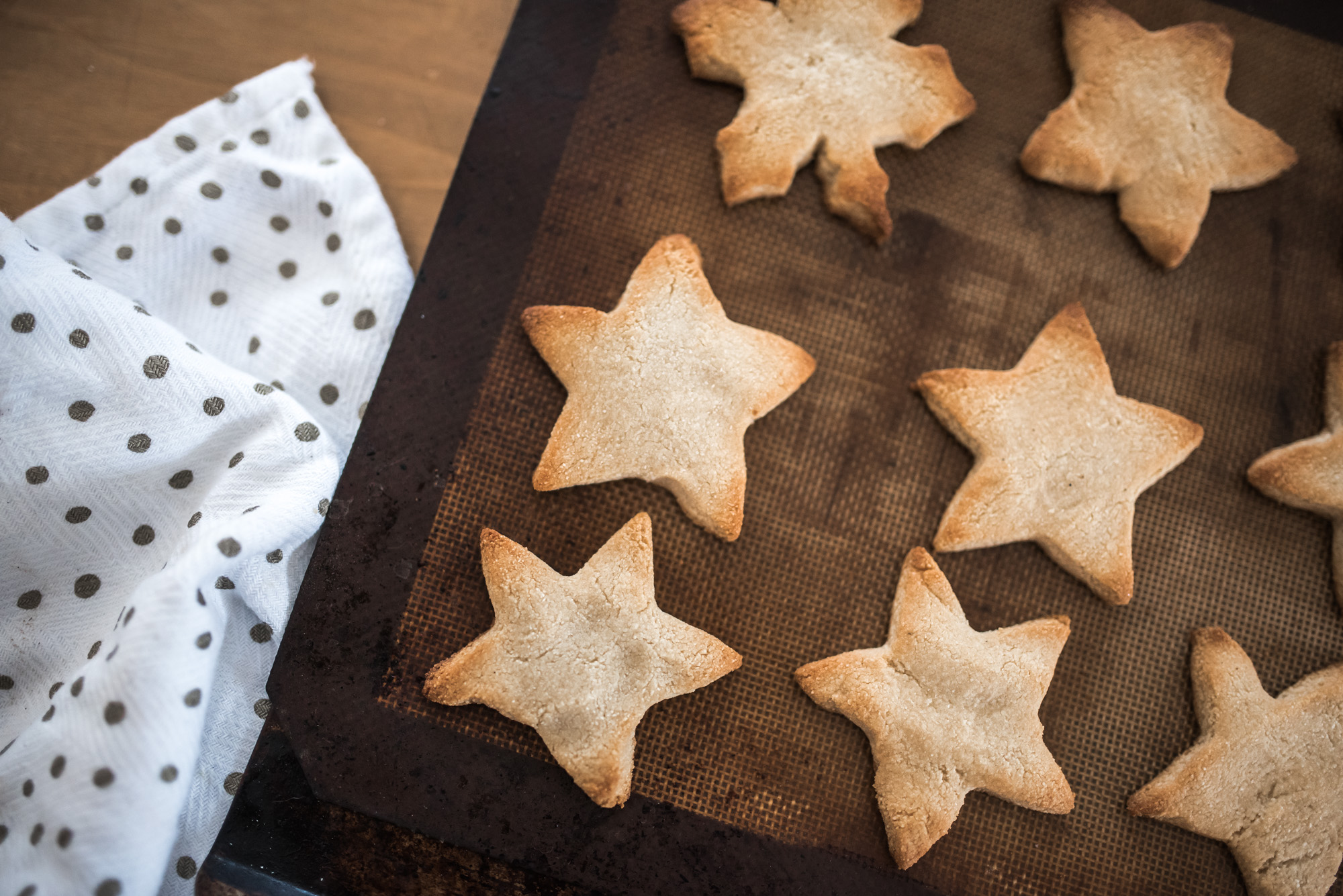 Ingredients:
1 1/2 cup Almond Flour
1/4 cup Softened Butter
3 Tbsp Raw Honey
1/2 tsp Vanilla Extract
1/2 tsp Almond Extract
Coconut flour for rolling
 Directions:
Set oven to 350 Degrees F
Mix all ingredients together in a mixer until fully combined.
Scrape bowl and pat dough out onto a surface floured with Coconut Flour.
Cut shapes out, being careful when you transfer cookie to the baking sheet as the dough is soft.
Bake in the oven for 10 mins or until golden on the edges.
Enjoy as they are, or ice them.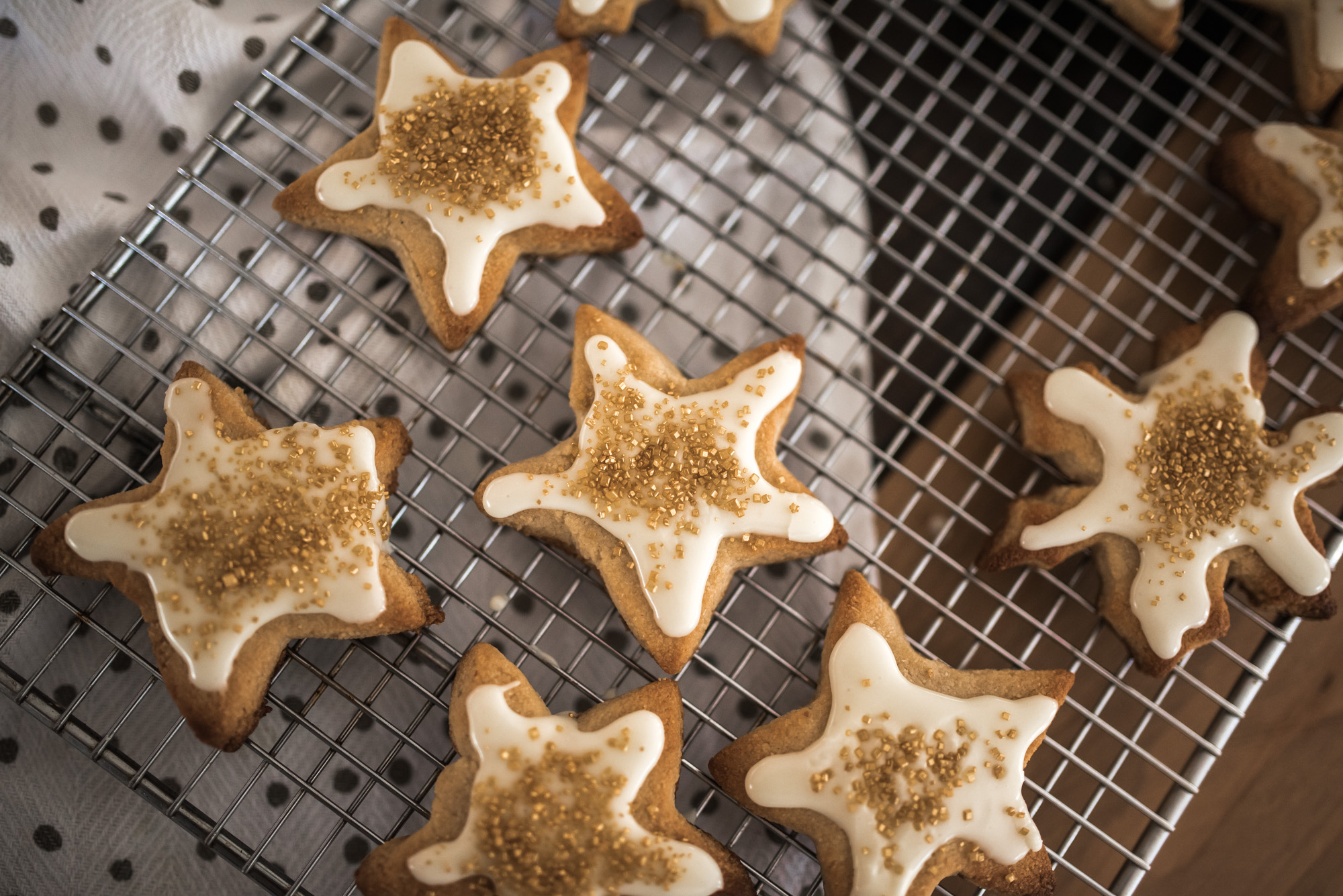 For icing, because I didn't put sugar in the cookies, I just did a basic royal icing but used almond milk eggnog instead of milk. You can also do a coconut cream icing if you want more of a whipped topping.
Enjoy!