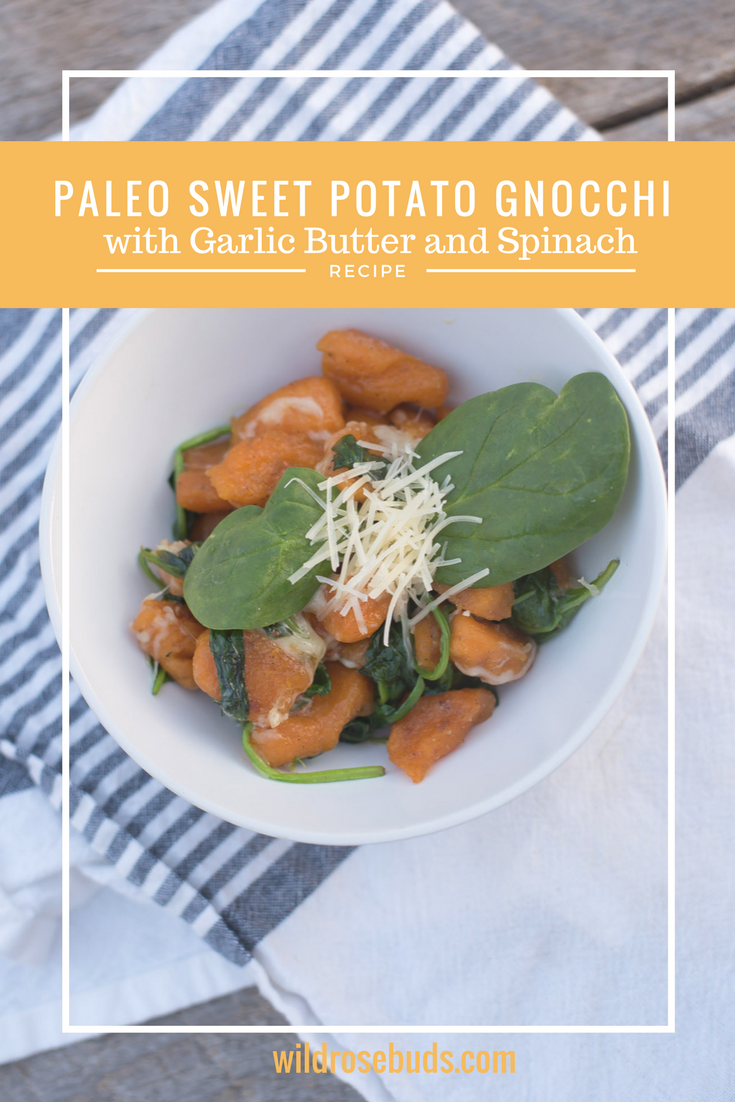 After the amazing reaction from so many of you readers after my last blog post, I decided I needed to get back into sharing with you what I do eat. It's a hard thing to rid yourself (and house) of all the things that make your tummy hate you. But, slowly you too can change.
Our first steps were to get rid of the things that I was for sure sensitive to. So, to fill up our canisters for baking, we buy Coconut sugar instead of cane sugar, Almond and Coconut flour, instead of grain flour, and stock up on honey and maple syrup, almond milk and coconut milk. when you only have the ingredients in your house that you can have, it makes baking and cooking much easier.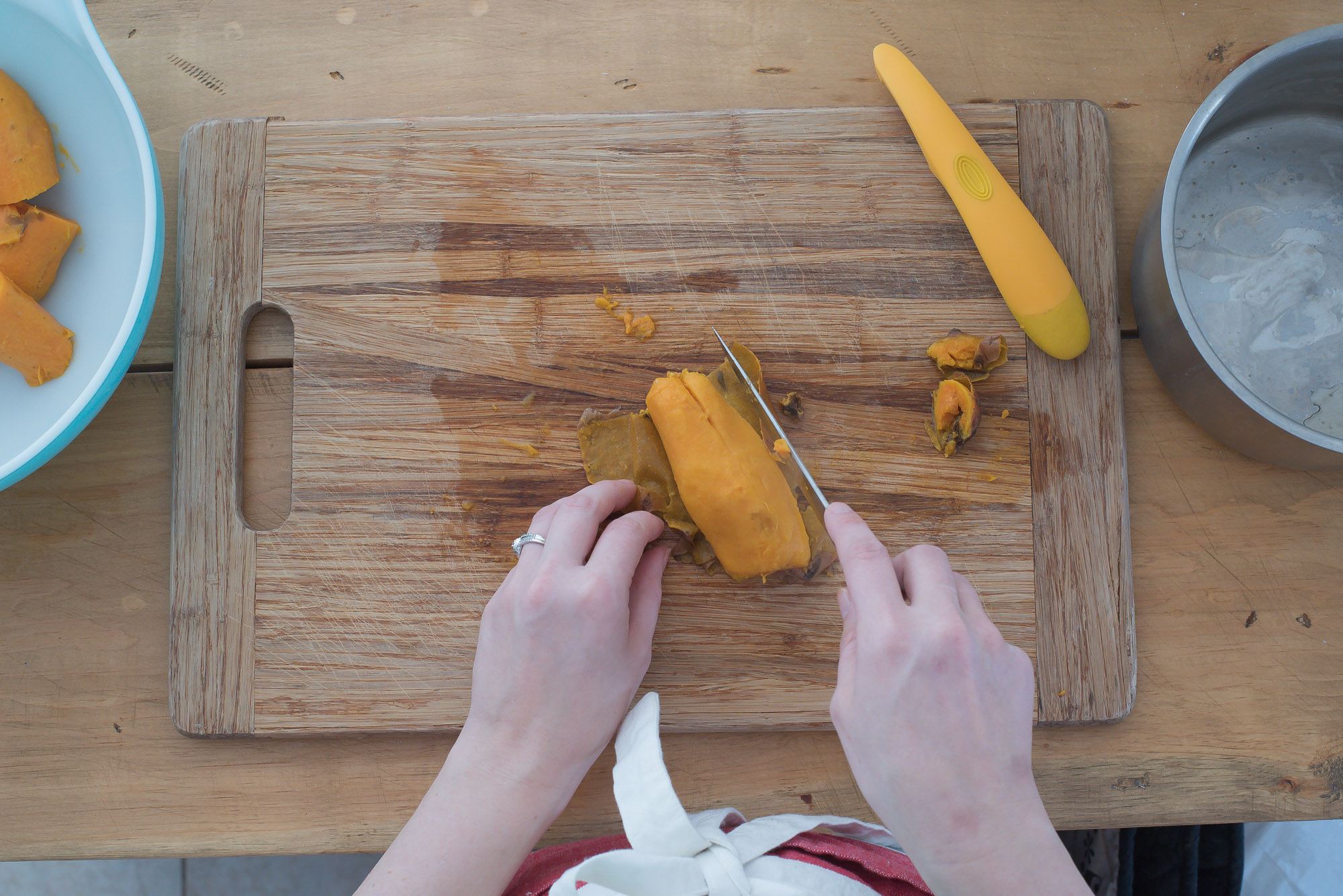 With a husband with an Italian heritage, and a passion for food, his love for good Italian food runs deep in his blood. We love pasta in this house and try to incorporate Italian cooking as often as possible. Having to eat Paleo doesn't stop that because there are great mastermind chefs out there working out how to make our favorite foods grain-free, sugar-free, dairy free.
One of my guilty pleasures has always been a yummy Gnocchi pasta. But, but with a sensitivity to white potatoes, my stomach doesn't share that love. But, then I stumbled on this recipe and had to try it for myself. I never knew how simple Gnocchi was to make and am so happy with how it turned out. Find the recipe I used HERE.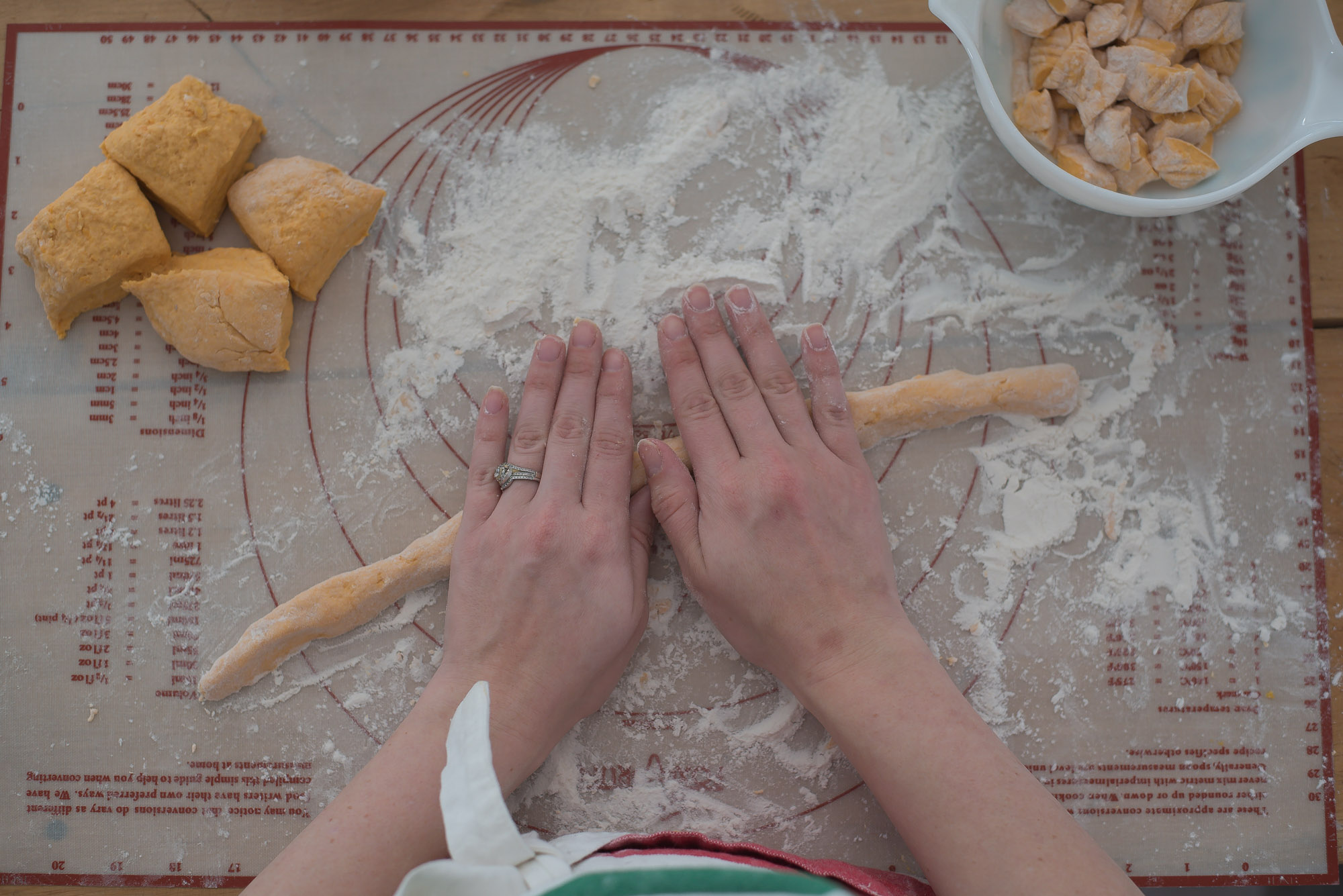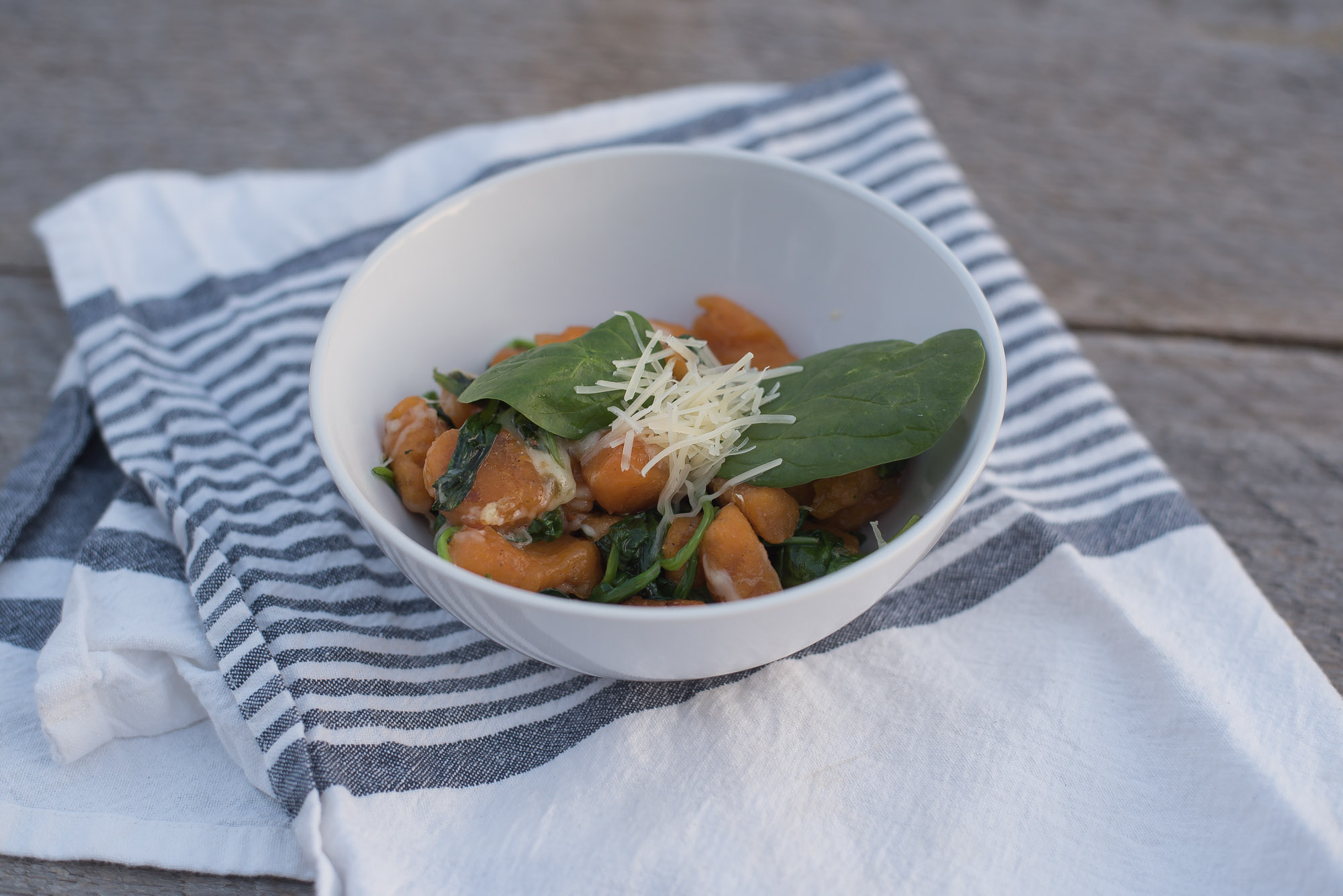 For the Sauce, I melted 1/3 a cup of organic butter into an oven safe frying pan. I then added 4 cloves of garlic, minced, 1/4 tsp of thyme, and 1/4 tsp of oregano. Once the garlic becomes fragrant, I added in the freshly made gnocchi in one layer to the pan. as they develop a hardened exterior from the butter on all sides, add a few hands full of spinach and toss into the butter and pasta. Once the spinach has wilted, top with Parmesan if you are able to have cheese (it doesn't affect me as much as most milk products) and put in the oven on broil for 3 minutes.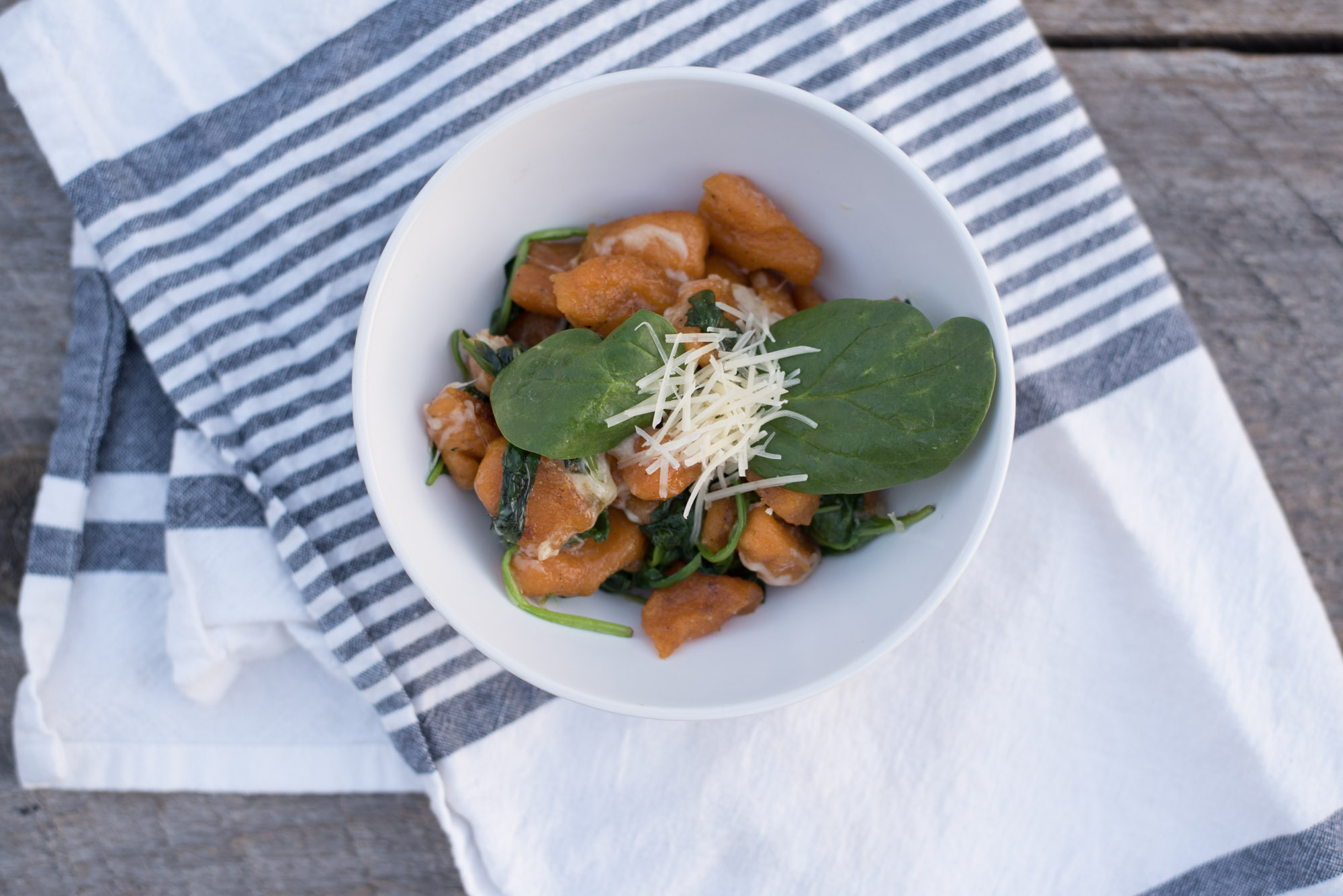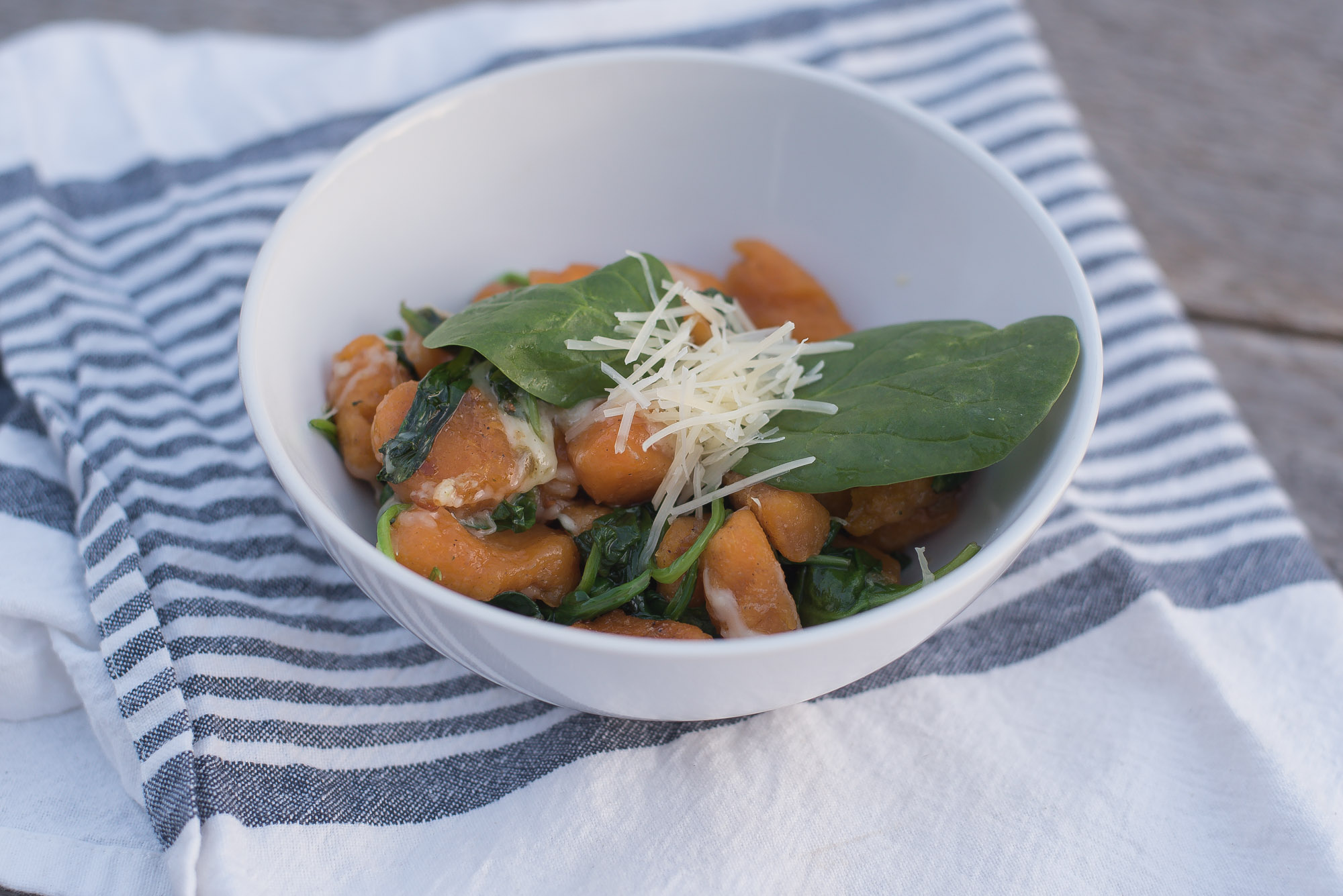 We served ours with a touch more Parmesan on top and a side of thinly sliced marinated steak. It was the perfect dish to curb both my craving for gnocchi and robs want for Italian, all while sticking to my dietary needs.
Want to shop our Paleo Cupboards? Head to the slider below and get some of our favorite products straight to your door.