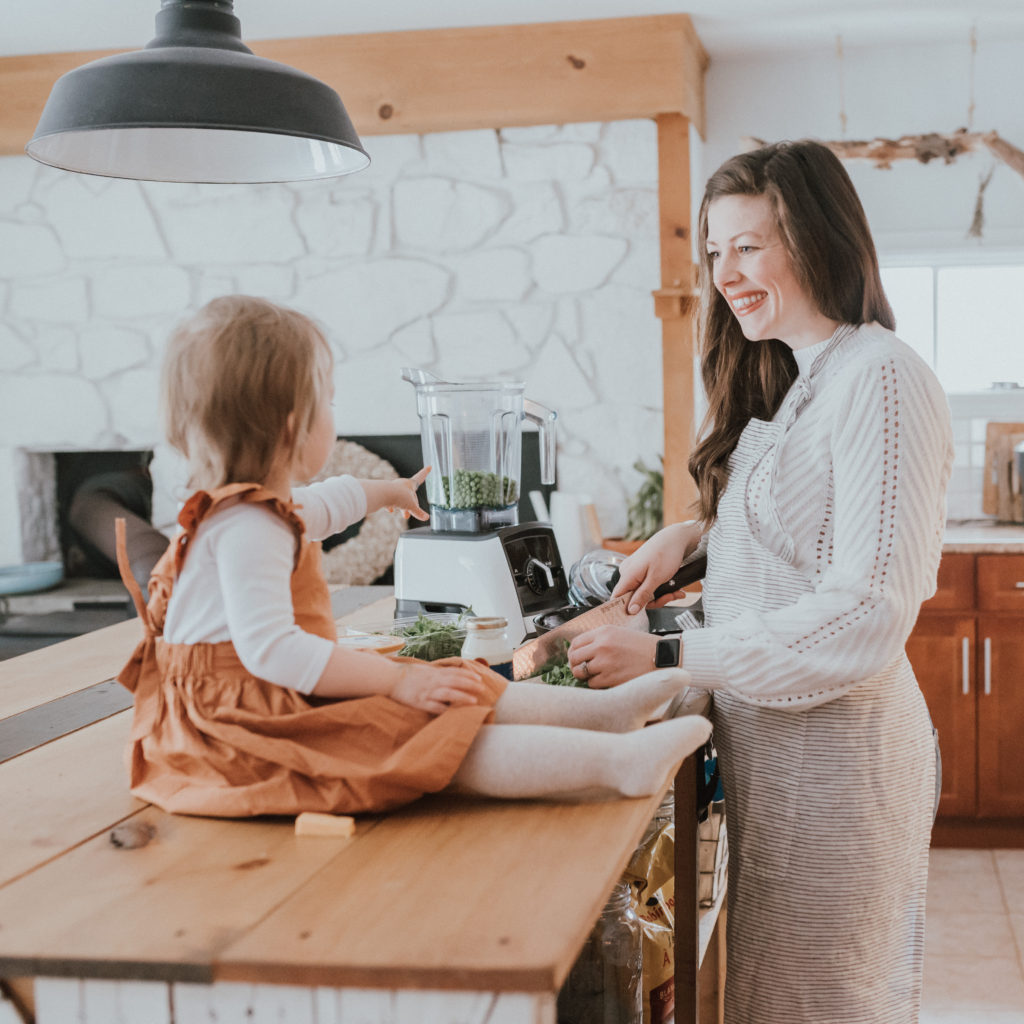 Picture this, it's Mother's day weekend, you're expecting your husband to be making plans for the celebration, and next thing you know, your highly judgmental mother-in-law shows up to your door unexpected for Mother's Day lunch. What do you do? Make this soup and wow the socks right off of her.
Recently we were gifted a Vitamix Blender. It is the A2500 model from the Ascent Series that not only has speeds to choose from but also these amazing thought proof programs for either smoothies, ice cream or soup. Now I know what you are thinking…..how in the world do you make hot soup with a blender? I thought the same so I had to try it for myself. It actually uses the friction from the blades at the highest speed to heat the soup, IN 5 MINUTES!!!!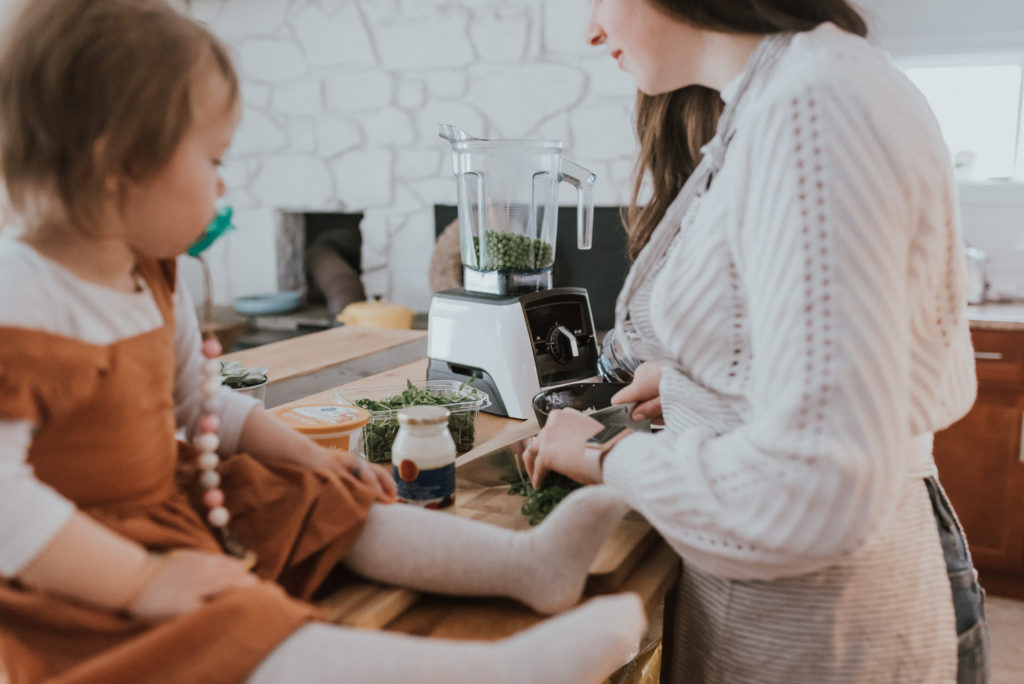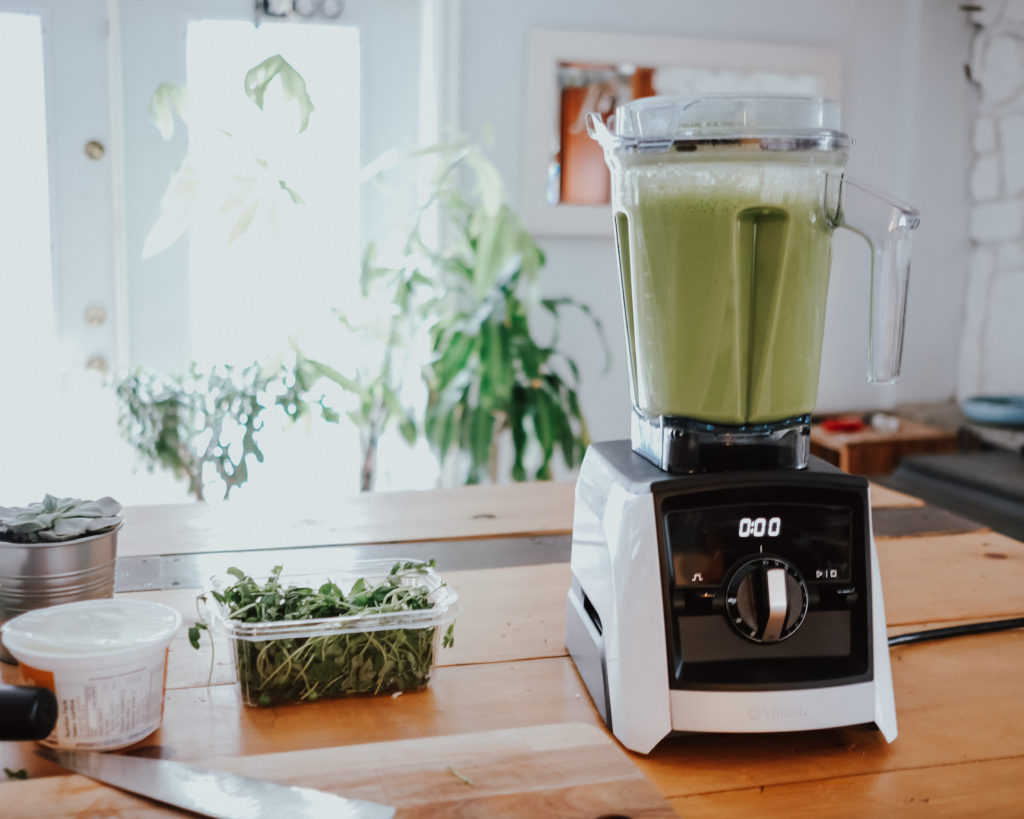 With Spring here and Summer not too far behind, we wanted to create a soup with our Vitamix that made YOU feel that way. We also wanted to make something luxe but took under 10 mins to prepare using things that you probably have in your own cupboard and fridge. This Pea Soup turned out to have a punch of flavor, and by adding a drop of Devonshire Cream with a pea shoot garnish, your guests will think that they are at a restaurant and won't believe that it took you all of 8 minutes and in your Vitamix Ascent Series.
Another great thing about this soup is that because if its creamy texture, Poppy can attest that it is great for all ages, because of all days, on Mother's Day, you shouldn't have to think about making a separate meal for your kids.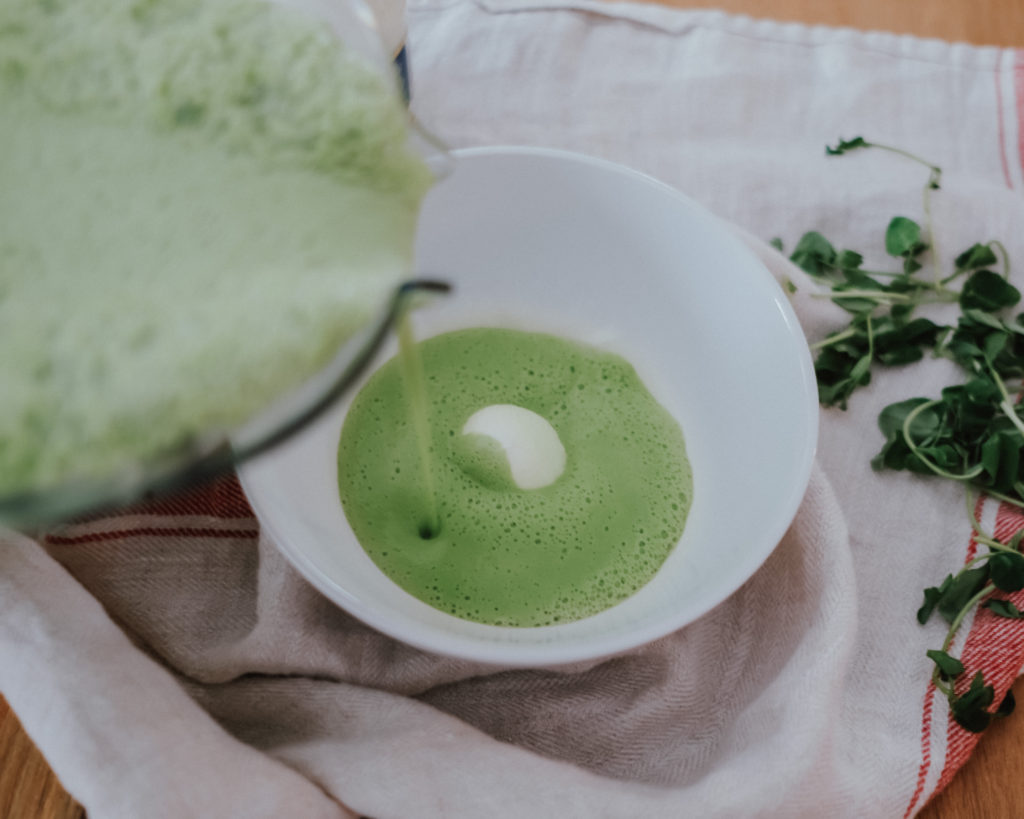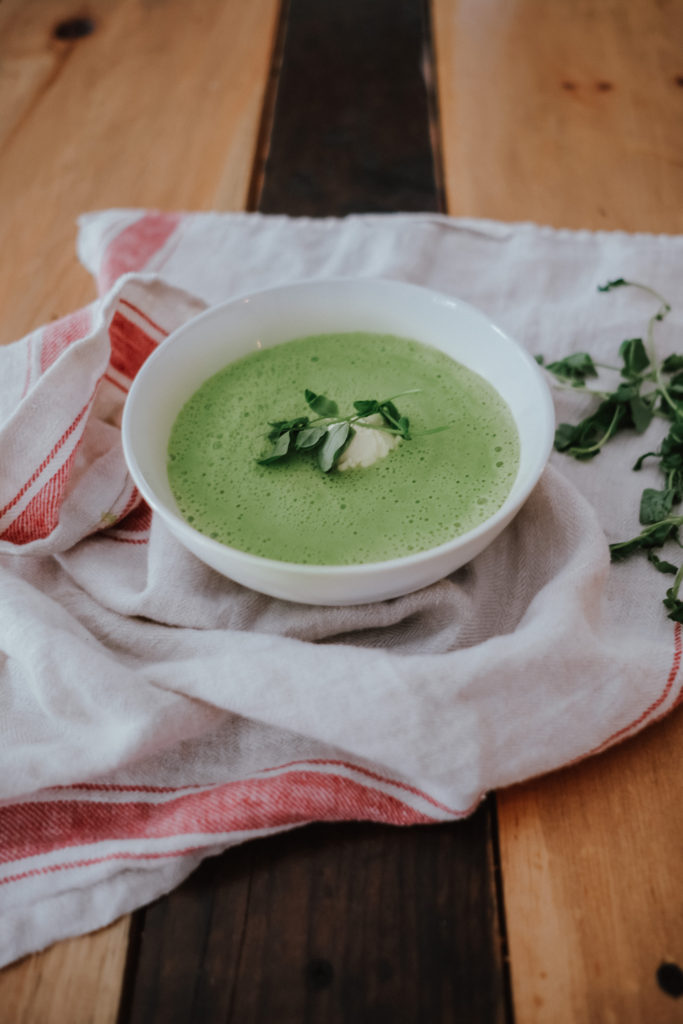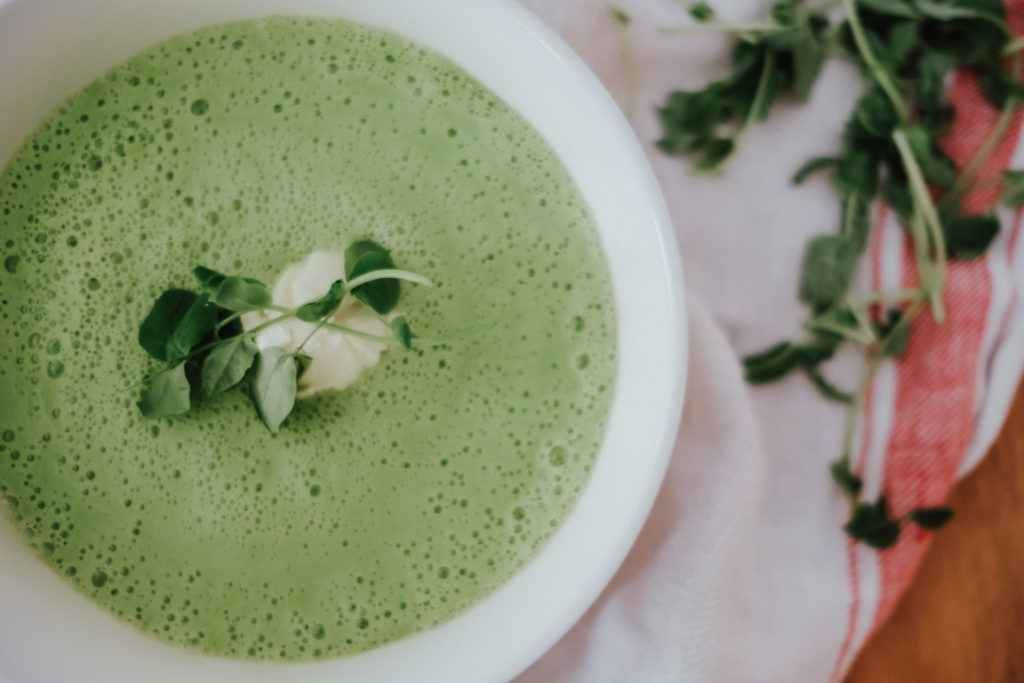 Spring Pea Soup with Devonshire Cream
Ingredients:
1 medium onion diced
2 cloves of garlic minced
3 cups of fresh or frozen(thawed) organic peas
1 900ml tetra pack of organic Vegetable Broth
1 tsp salt
2 tbsp butter (omit if wanting to make it vegan and use olive oil)
Devonshire cream (optional)
Pea Shoots (optional)
Directions:
Sauté onion and garlic in butter until fragrant and onion appears translucent.
Place Peas, broth, sauteed onion and garlic, and the salt all into the Vitamix.
Select the soup program on the dial and press start. The soup goes from a few ingredients, into a hot frothy delicious soup
Pour into a bowl with a dollop of Devonshire Cream and top with pea shoots
Watch as your mother-in-law gasps at how easy and prepared you were 😉