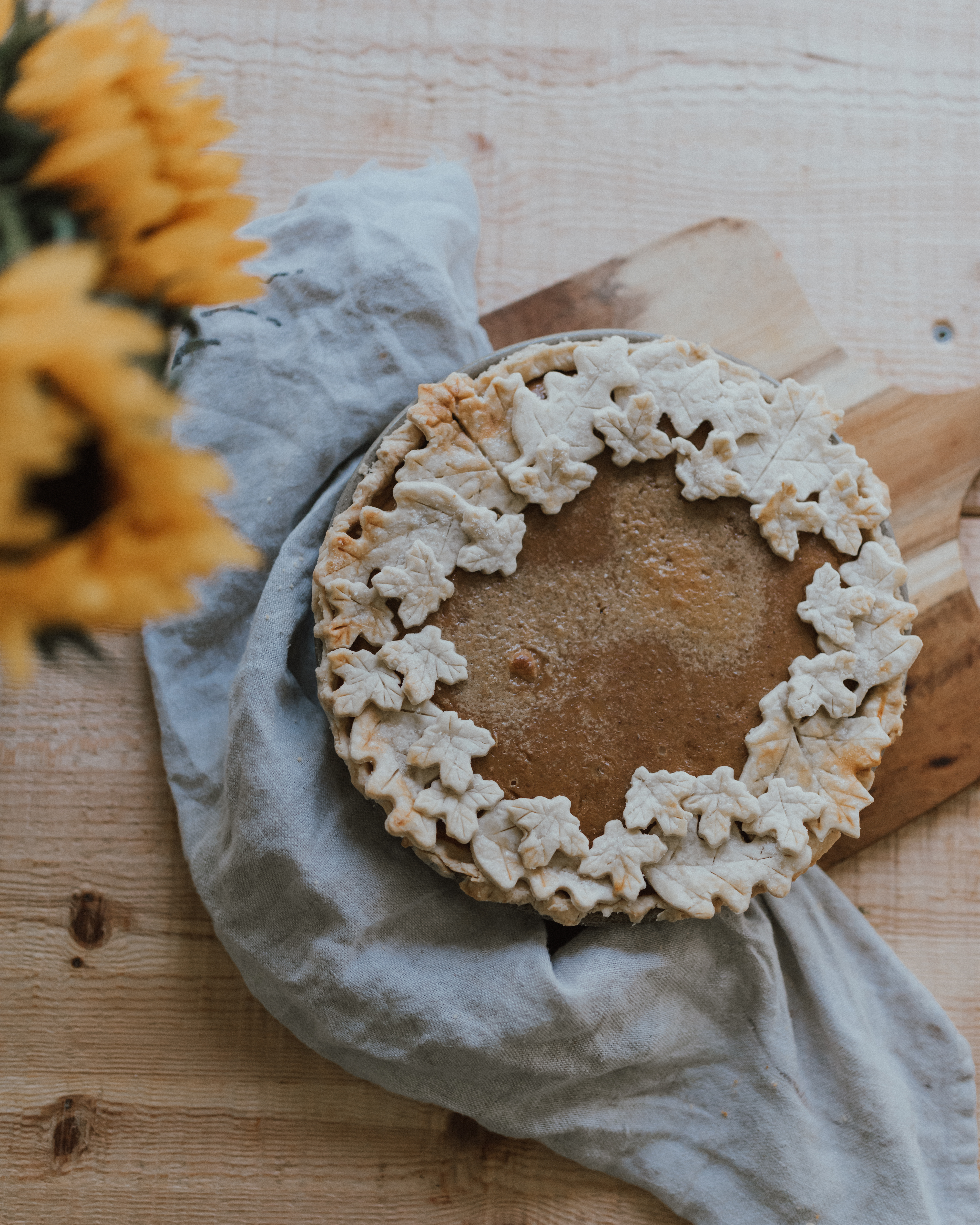 It's Pumpkin Pie Season! which to be honest, I am pretty sure is the best season. It takes a rare person to not love a good pumpkin spice anything nowadays and if that is too basic, then I am proud to be basic.
After posting my pretty pie on Instagram, I guess it was unanimous that the recipe needed to be linked for you wonderful people. And to be totally honest, making it from scratch was WAY easier than I remembered when my mom would as a kid. The secret I think lies in how you cook your pumpkin before adding in all the goods to it. Cook it wrong, the pie will be too wet. But don't worry, I think I found out how to do it so that isn't a risk.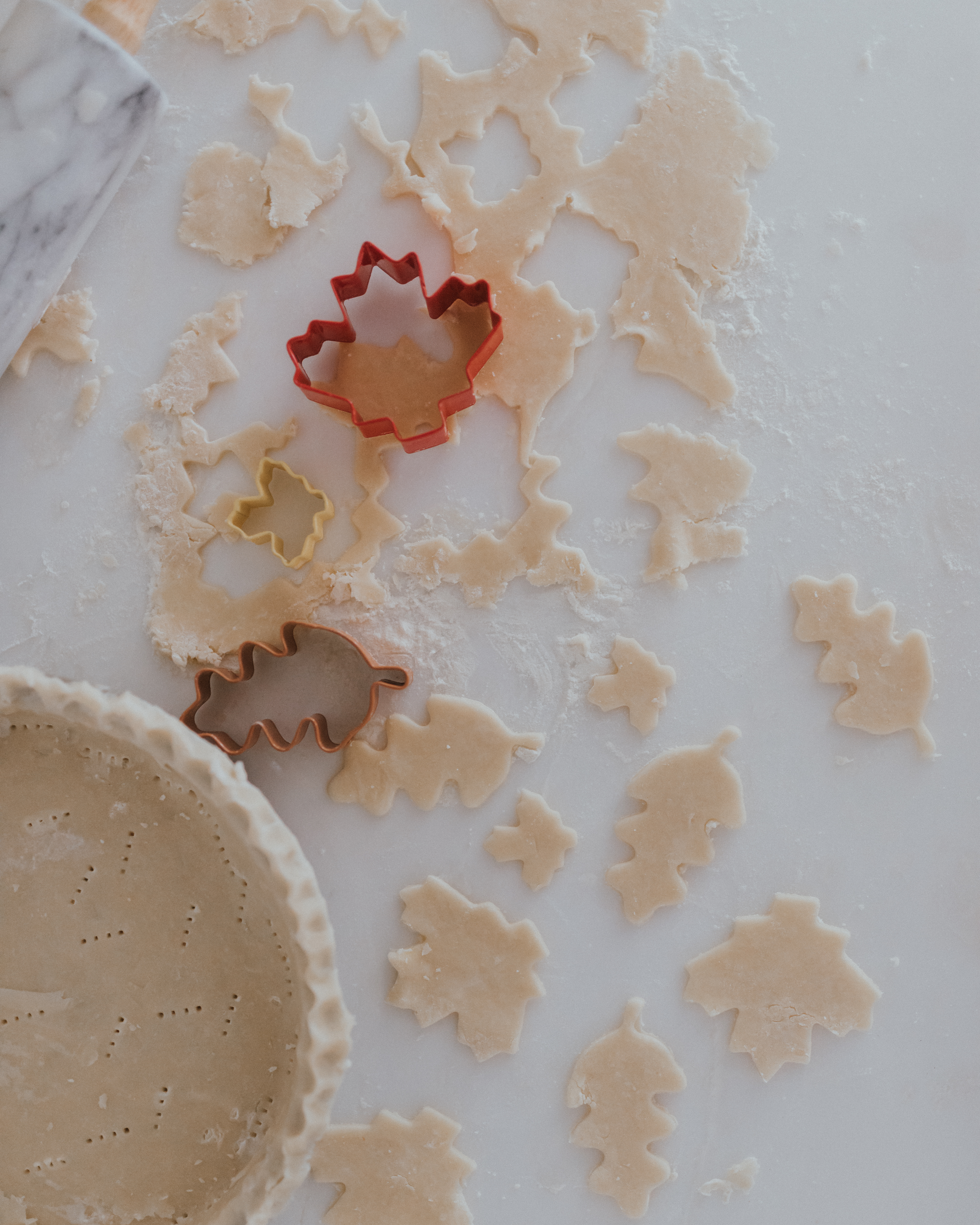 Also, as you know we strive to be gluten and dairy free 80% of the time. this fell into the 20%. but stick with me because in the next few weeks, I'm going to be experimenting on how to make a delicious GF crust and pumpkin filling with coconut milk instead of the cream.
So, without further ado, here it is: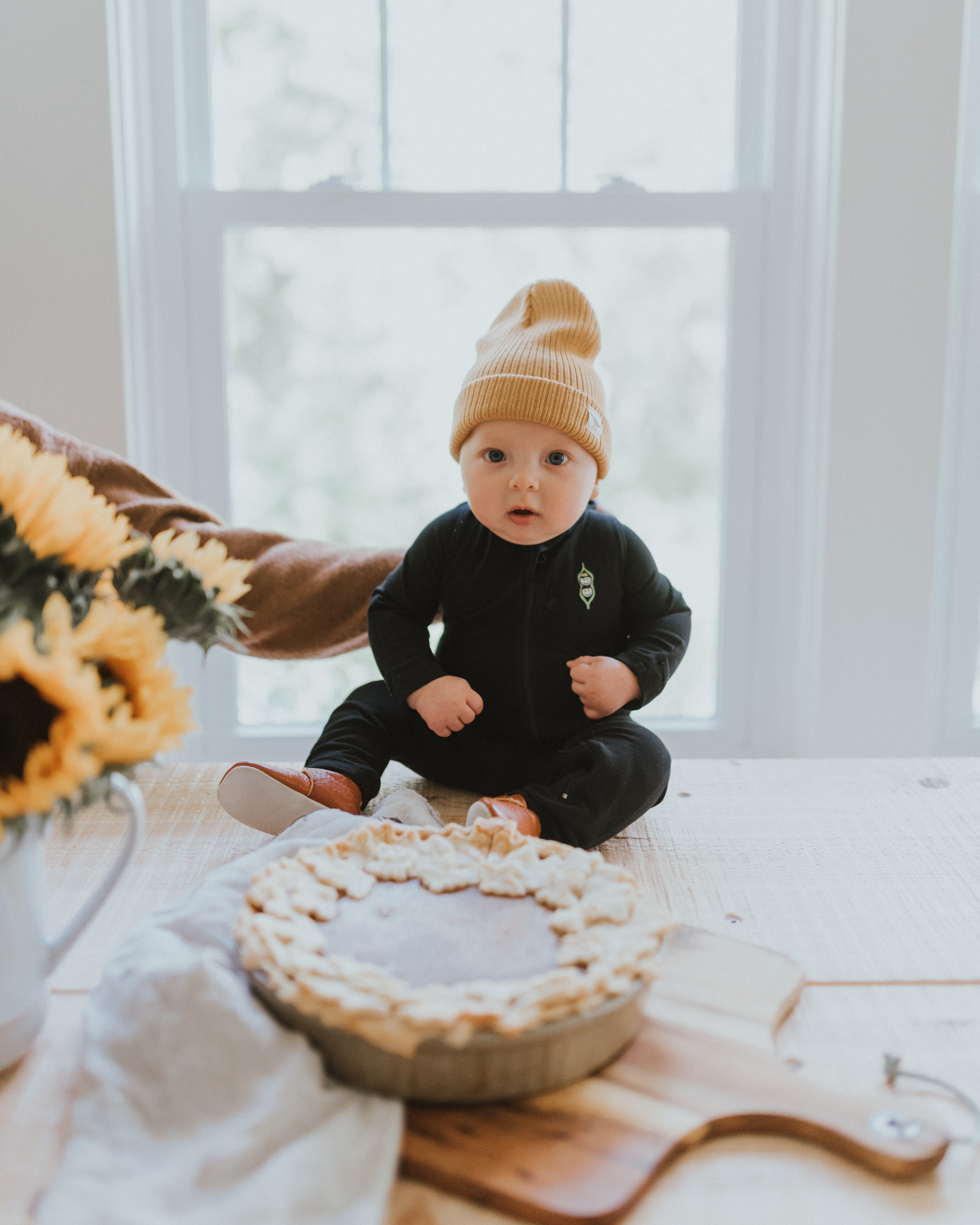 The Perfect Pumpkin Pie From Scratch
Ingredients:
2 large eggs plus the yolk of a third egg (save white for the leaf cutouts)
1/2 cup packed dark brown sugar
1/3 cup white sugar
1/2 teaspoon salt
2 teaspoons cinnamon
1 teaspoon ground ginger
1/4 teaspoon ground nutmeg
1/4 teaspoon ground cloves
1/8 teaspoon ground cardamom
2 cups pumpkin pulp purée from a pie pumpkin. We found ours at Sobeys, but my mom also used squash when I was little
1 can of condensed milk
1 good crust
Directions:
Time to make the pumpkin puree. set the oven to 350. cut your pumpkin in half dividing from top and bottom. Scoop out the seeds and strings and place on parchment paper cut side down on a baking sheet with sides. They will water a bit so you want a sheet to catch that from falling into your oven. Once cooked enough for a fork to be able to mash it, about 60-90 mins, let cool on a clean tea towel, cut side down.
While pumpkin is cooking, make your pie crust. If yo want to do leaf cut outs make sure to make a double pie crust. We swear by this recipe, but add a bit more shortening and 10-12 tbsp of water. roll out crust and place in pie plate. using the extra dough, cut out with cookie cutters. Set all aside
 Preheat oven to 425
Scrape 2 cups of pumpkin out of the halves and place in a large bowl. Add in eggs, sugars, salt, spices, and condensed milk. mix until well combined.
Pour pumpkin mixture into pie shell and place in oven for 15 mins
After 15 mins, lower oven to 350 and bake for 45-55 until a toothpick inserted in the middle comes out clean. If you want to add the pie cutouts, brush shapes with the saved egg white and sprinkle with white sugar. Take pie out after 30 mins, arrange how you want them. then bake for the last 20 mins.
Cool on rack and let pie settle. Serve warm or cold!