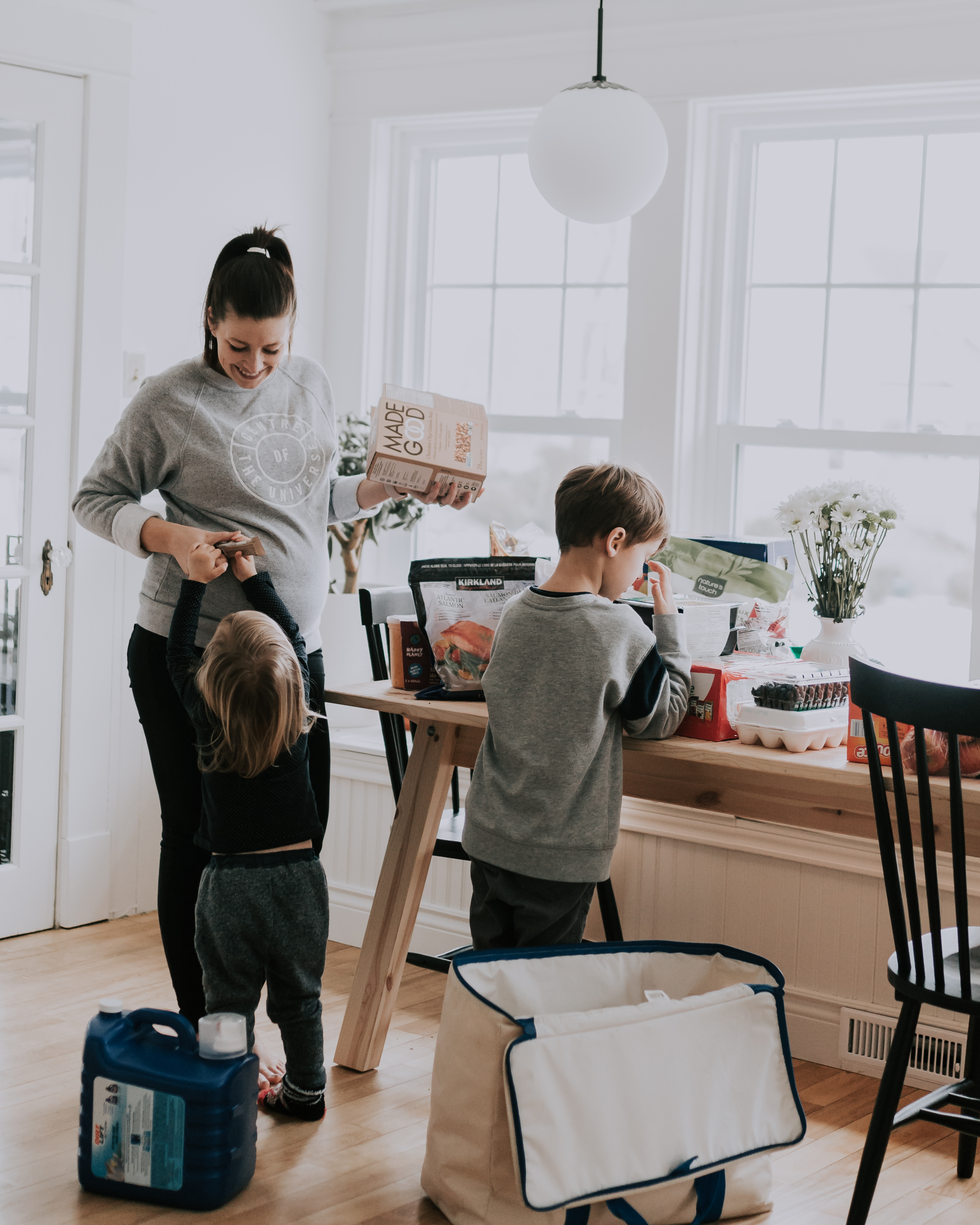 Growing up in a family of five with three of us girls always into sports and extracurricular activities, we have always been Costco shoppers. In fact, I will age myself in remembering when Price Club (which later merged with Costco to become what the store is today) had opened in Halifax and my mom became a member.
You see, not only is Costco great for getting the lowest price on many of the goods that you know and love because you are buying in bulk, but, coming from a family who grew up an hour away from the city and now with a family of my own at that same distance, it makes getting groceries a lot easier and takes fewer trips.
Because we are self-employed, we do need a budget for our groceries. We are foodies, and without some form of a weekly benchmark put in place, you can see us shopping frivolously on delicious-sounding foods that may not actually be needed or eaten. We then sit back and wonder where all our money went that month.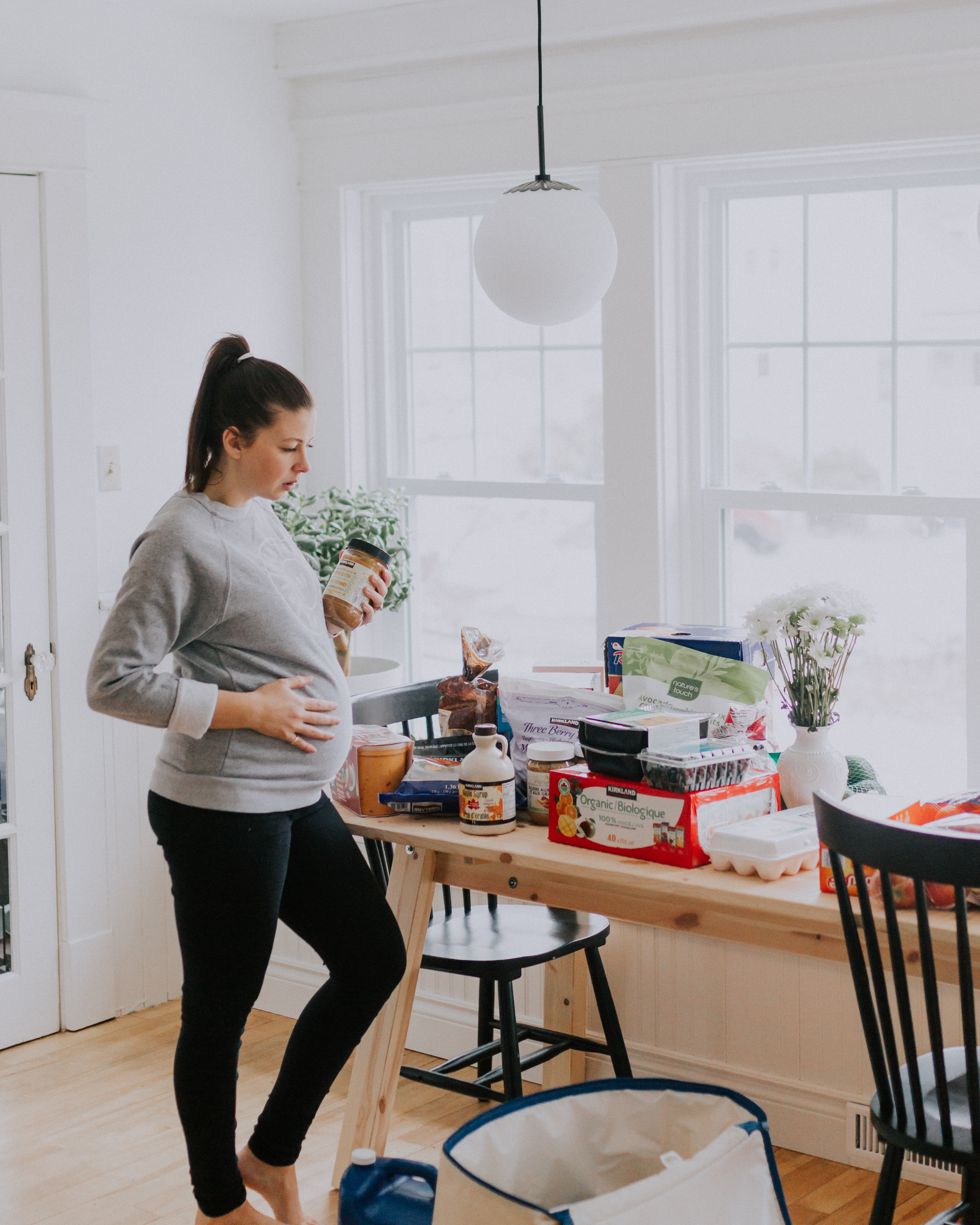 Costco is key for staying on budget and making sure our cupboards don't run bare between trips to the city. We stock up on meats that we store in our deep freezer, and bulk items at great prices like frozen and fresh fruit, eggs and butter. We plan three weeks ahead and end up spending about $300-$400 a trip for a family of four. And guys, if you ever see us there, you will see us both on our phones, one with a list of all we need, and the other, usually Rob, with a calculator, making sure we stay on budget. I run you through an average haul in the video below.
We have always seen the value in shopping at Costco but now that value has gone up 10-fold. Over the past year, if you are a regular reader, you know that we love using our Aeroplan membership wherever we can to earn mile for trips. We use their eStore to direct us to many retailers for our online purchases and, they have Costco.ca as an online partner too, which can help you earn even more miles on your everyday purchases. All you need to do is sign in to your Costco.ca account and link your Costco membership number to your Aeroplan number. After that, each time you shop on Costco.ca, you earn 1 mile per $1 spent when you use the code AEROPLAN at checkout. This is great not only for items for our home as we settle in, but also for those last-minute gifts since they ship right to your doorstep. You can also get many of your pantry items from their online store: from maple syrup or detergent, to diapers and snacks (I personally like the gluten-free section).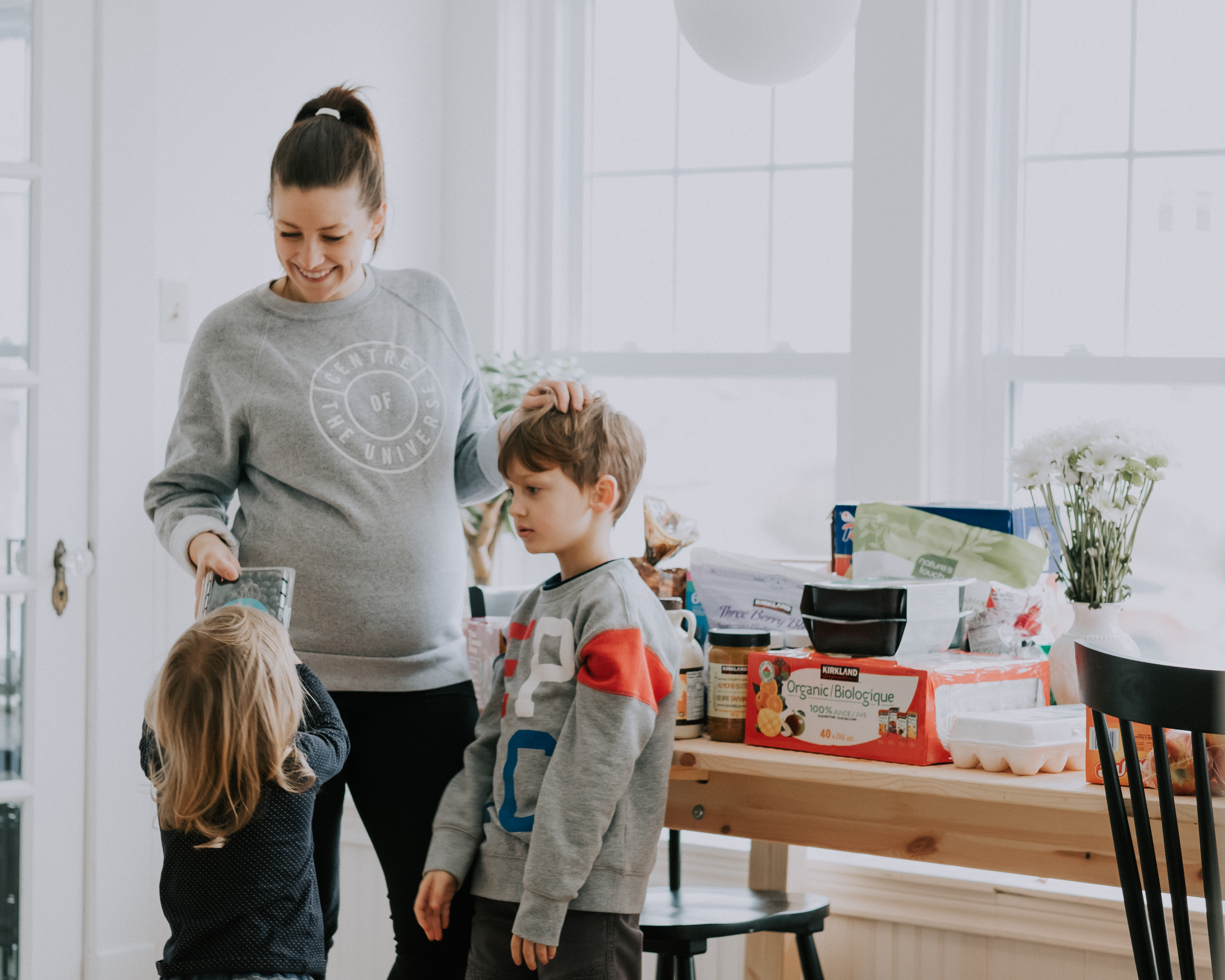 Not a Costco member? No worries! Join now and you can earn 1,000 bonus Aeroplan Miles when you sign up for a Gold Star Membership or, like we have, the Executive Membership, which will not only give you 2,000 bonus Aeroplan Miles but you also earn 2% money back each year on your purchases from Costco. As you can see, I am super passionate about this as I LOVE saving and earning at the same time!   
Not an Aeroplan Member?  You can join here: https://enroll.aeroplan.com/
Are you a Costco member? If so, do you have a budget you set for when you shop there?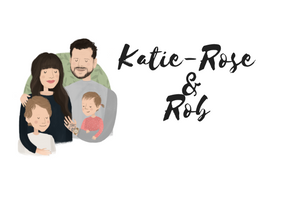 Thanks to Aeroplan and Costco Canada for supporting our family by sponsoring this post.