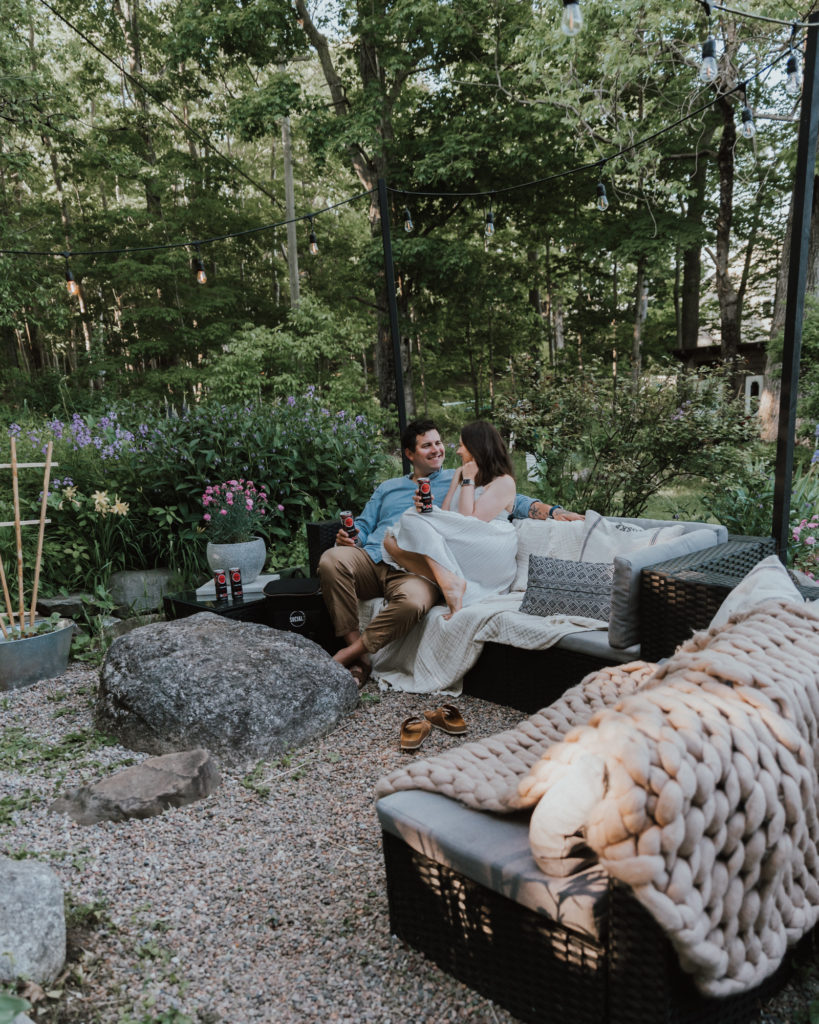 With three kids and a whole lot of social distancing, we feel like we perfected date night at home. To be honest, our at-home dates started way back when our first was born and it was just easier (and to be completely honest more budget friendly) than hiring a babysitter and paying to dine out with drinks and anything else that would come with a night out.
Instead, we figured out a good formula for the perfect date night that we usually do on Friday nights which is easy, affordable and stress-free.
But what is that formula? I'm going to break it down for you into five easy tips to follow for a great date night at home
Tip 1: Figure Out an Activity
Unfortunately, just sitting next to each other doesn't make a great date night so figure out an activity you both enjoy doing together. Our go-to is playing cards all year round. We usually have so much fun. But, with summer here, we now are moving it outside by the fire. You could have s'mores without kids' grubby fingers, play some adult board games, or even yard games like washer toss. Whatever you choose, stay together and stick to it.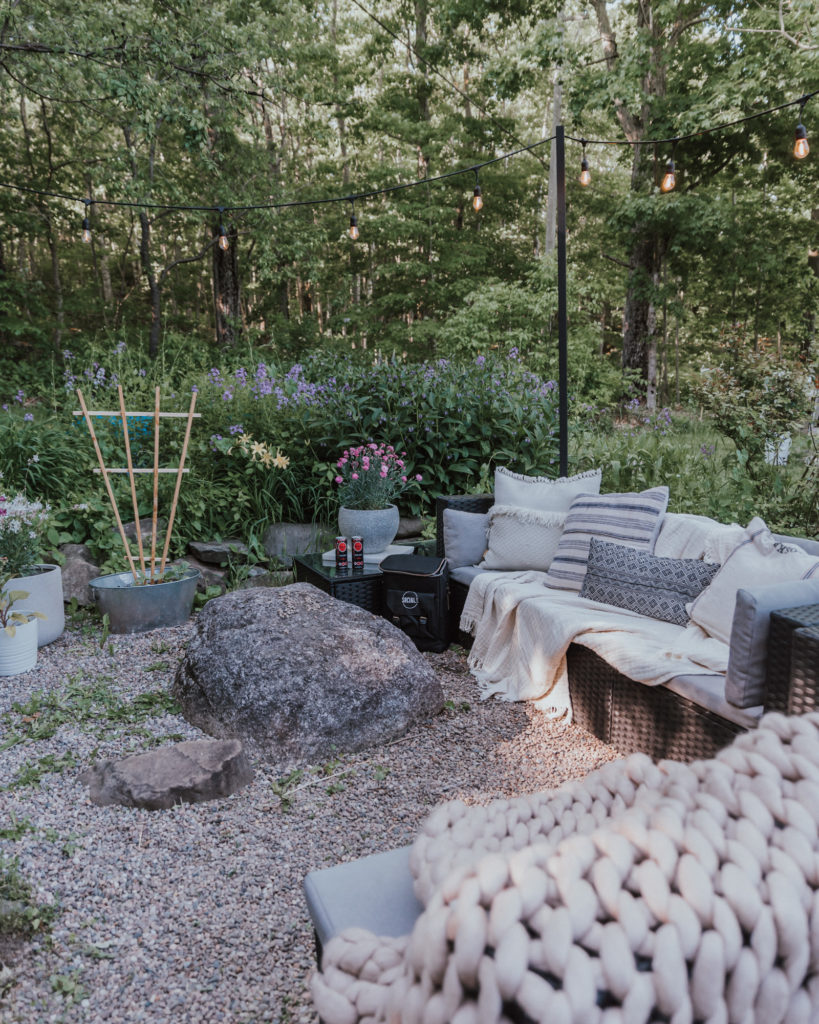 Tip 2: Create a Cozy Space
Once You have your activity, create an inviting space to host it. Whether you are staying in your house, or in your backyard, create some ambiance. Sometimes, we set the table just to play cards, with candles and all, or when we have it in our backyard, we bring out all the blankets and comfy pillows to create a space we don't want to leave.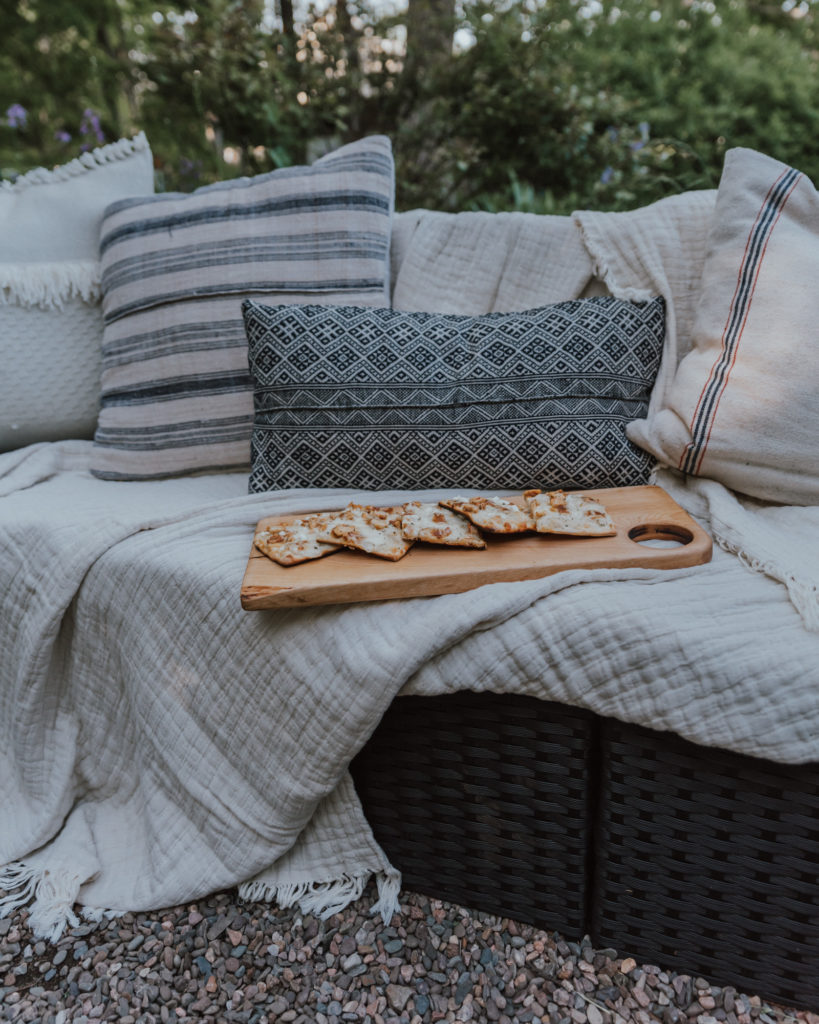 Tip 3: Skip the Dishes
Once the kids are fed and put to bed, the last thing you want to do is more cleaning up. We like to opt for throwing a frozen flatbread pizza on the BBQ for a few minutes to make it feel gourmet, or a delicious charcuterie board with a variety of cheeses and meats. Whatever you choose, make sure it has minimal prep and cleanup to maximixe the time together and to alleviate any stress.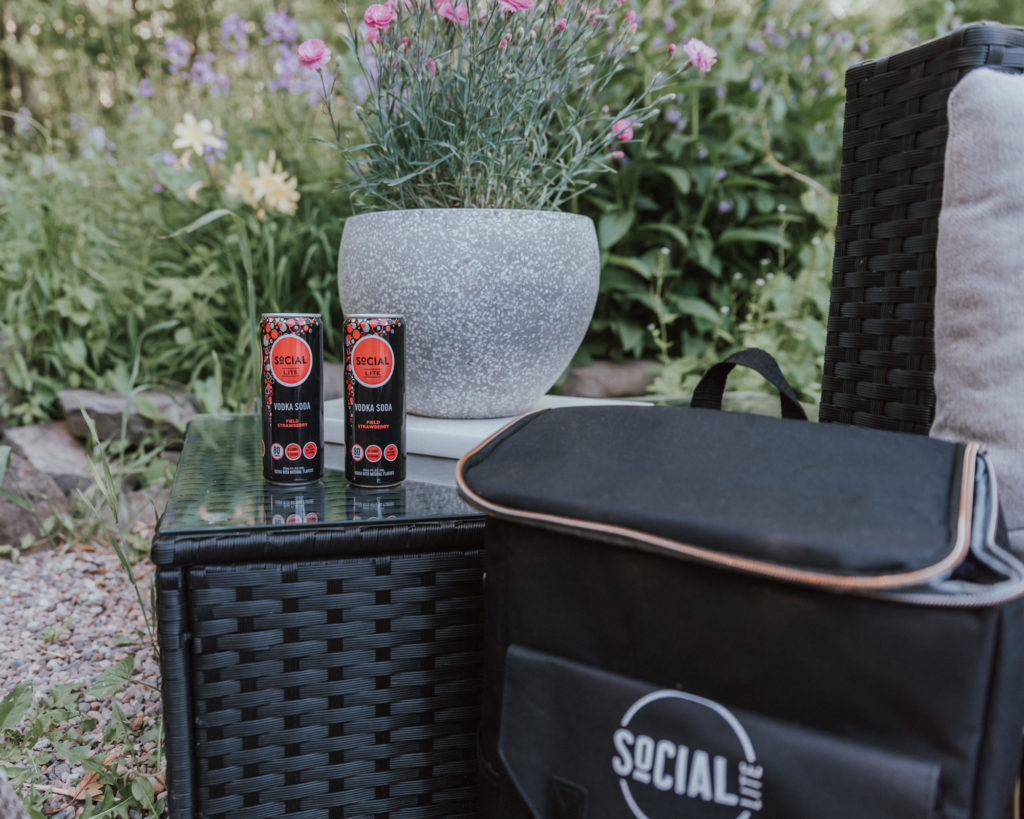 Tip 4: Grab A Drink
We love adding a drink to our date night. Lately, we've gravitated to canned vodka drinks like SoCIAL LITE Field Strawberry Vodka Soda. With no carbs, no sugar, 100% natural flavours AND only 80 calories per can, I can drink it without worrying about my food sensitivities getting in the way. It also tastes DELICIOUS! It's super bubbly which I love. And, to tie into the previous tip, you can drink it straight from the can (no dishes!). Though sometimes, I've poured it into a glass with some fresh strawberries floating in to which is also super yummy.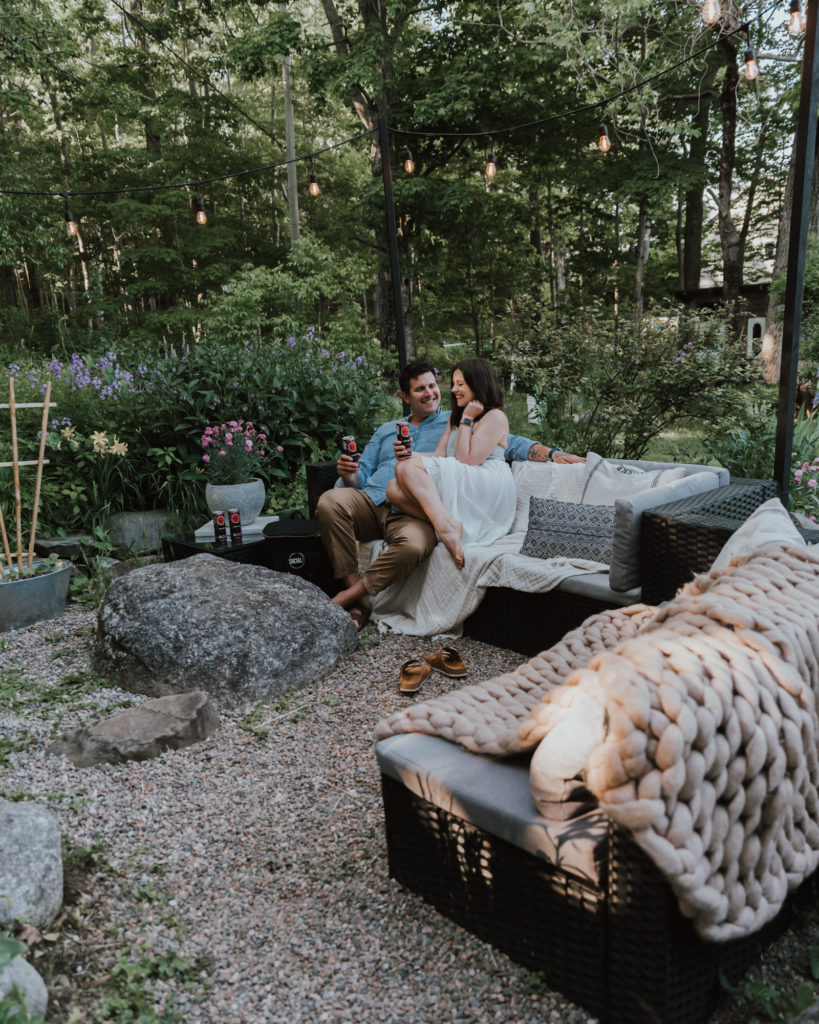 Tip 5: UNPLUG
Because of our jobs, Rob and I suck at this. But, when it comes to date night, we keep our phone checks to a minimum and really focus on the conversation with each other and the competitive banter. To be honest, our best work plans come from date night. So, figure out a game plan with your phones, either putting them in a different room or only allowing them during shuffle breaks, and STICK WITH IT TOGETHER.
And there you have it, our breakdown of how we plan and execute date night at home. It's actually easier than you would think and we really look forward to it, even when we've spent the entire week, every waking moment together. It allows us to reconnect without kid interruptions and without the stress of a babysitter. Now it's your turn to try it 😉
Katie-Rose
Thank you SoCIAL LITE Vodka for supporting our family by sponsoring this post.