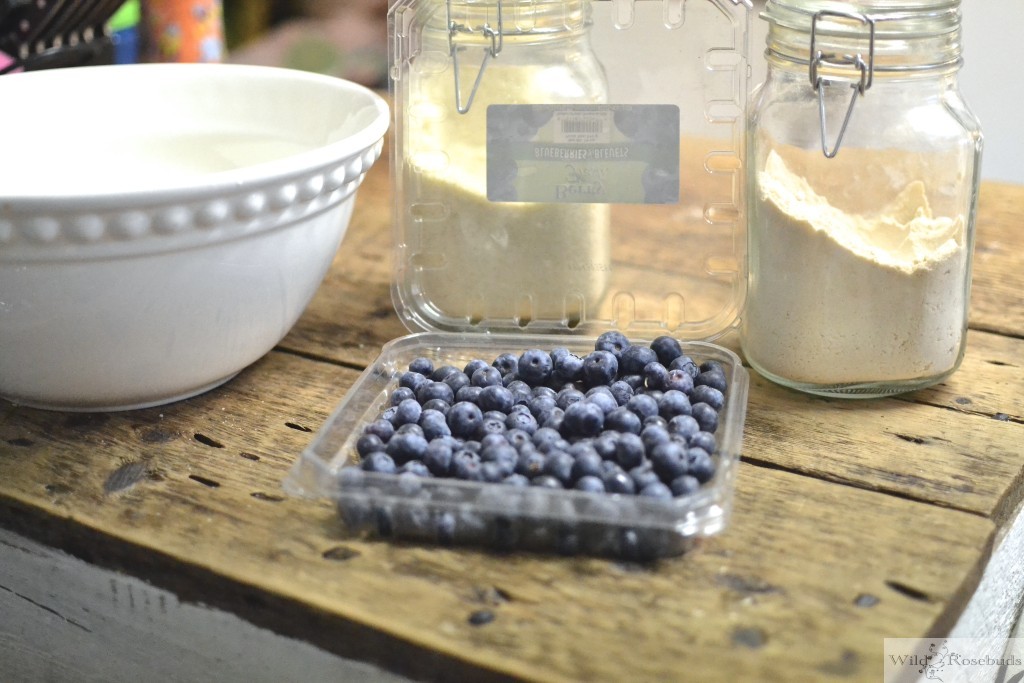 Aubrey is obsessed with berries, and blueberries were his favourite. But, as kids do, he has gotten bored of these yummy things and won't even touch them on his plate. So, when Rob's mom brought a big container to our house last weekend, I didn't want them going to waste. With Storm Juno, pounding us outside, we stayed in as a family and I whipped up these delicious blueberry paleo muffins for us that I found here. The didn't last all of 36 hours before the 3 of us gobbled them all up.
Want to try them for yourself? Here's how:
Ingredients
2 1/2 cups almond flour
1 Tablespoon coconut flour
1/4 teaspoon salt
1/2 teaspoon baking soda
1 Tablespoon vanilla
1/4 cup coconut oil
1/4 cup maple syrup
1/4 cup coconut milk*
2 eggs
1 cup fresh or frozen blueberries
2-3 Tablespoons cinnamon
Instructions
– Preheat oven to 350. Line a 12 count muffin tin and lightly oil with coconut oil.
– In a mixing bowl (KitchenAid) combine almond flour, coconut flour, salt, and baking soda and stir to combine.
– Pour in coconut oil, eggs, maple syrup, coconut milk, and vanilla; mix well.
– Fold in blueberries and add cinnamon.
– Distribute into muffin tin. Sprinkle with additional cinnamon.
– Bake for 22-25 minutes. Allow to cool and enjoy!
Katie Rose xo