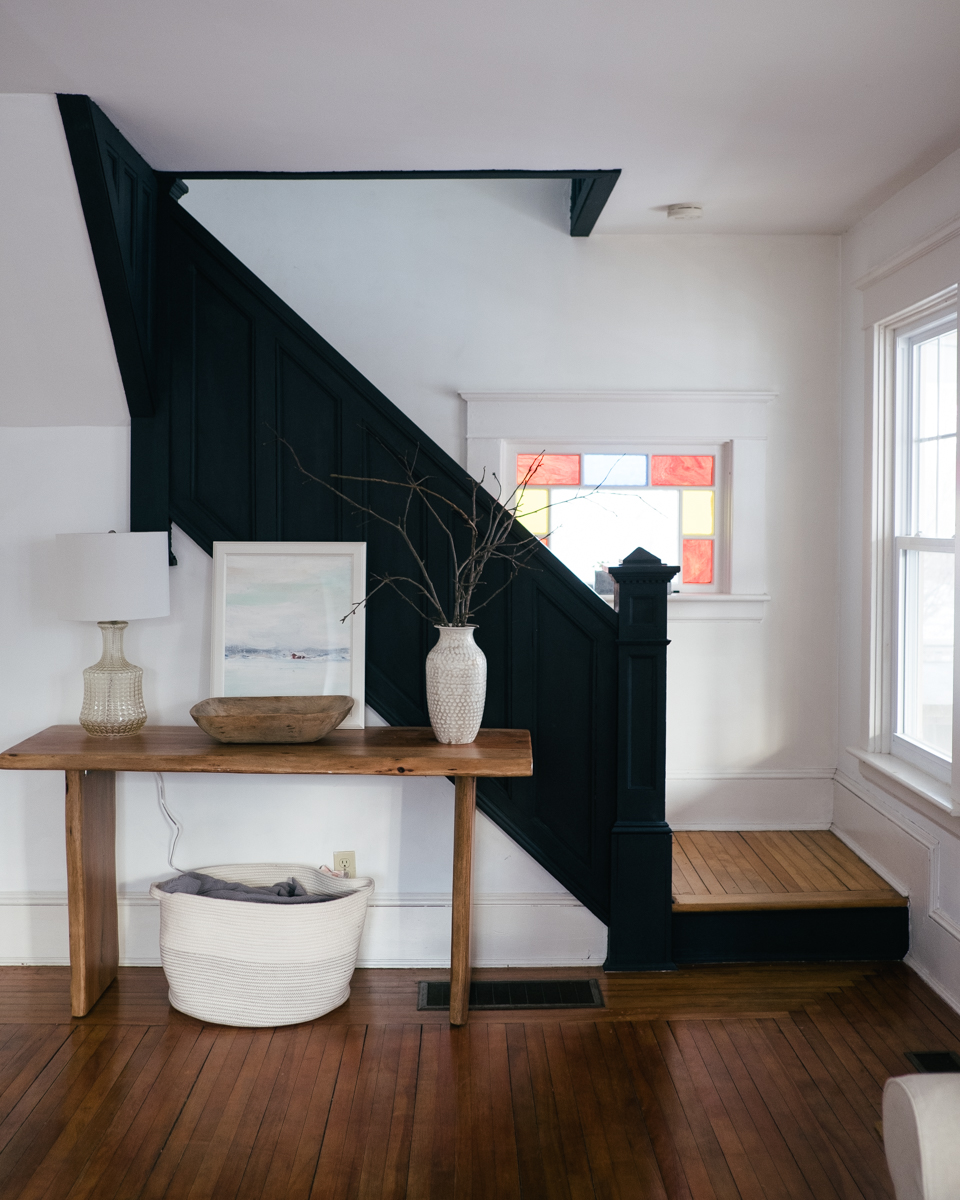 Well its far from done, but so many of you have been asking for a stair reveal photo so here it is. We used the same Behr Chalk paint in Classic Black That we did on the fireplace and then sealed it with Behr's clear wax. We still need to touch up the paint and paint the baseboard going up the stairs. but, we are taking our time and enjoying each step we take to get the perfect look for our home.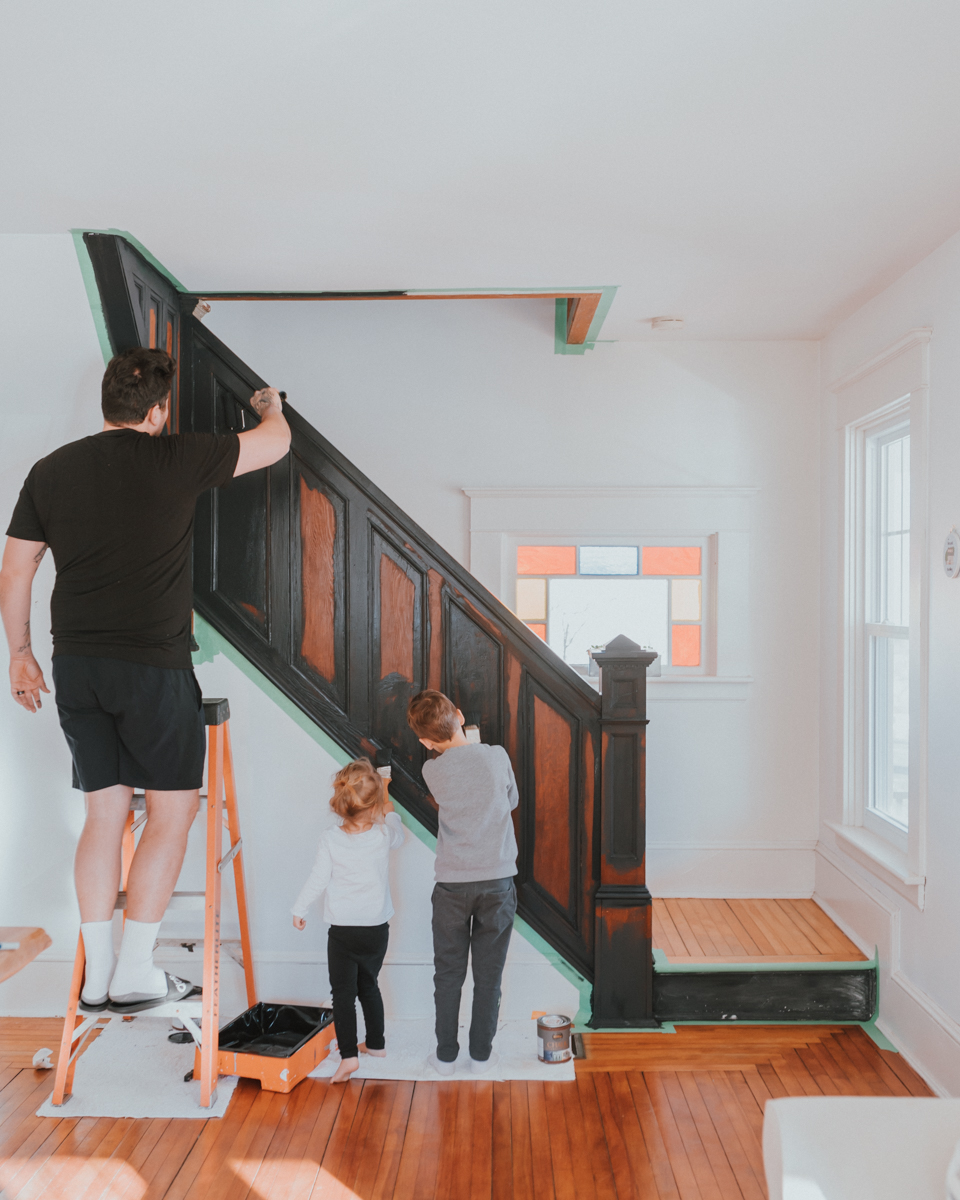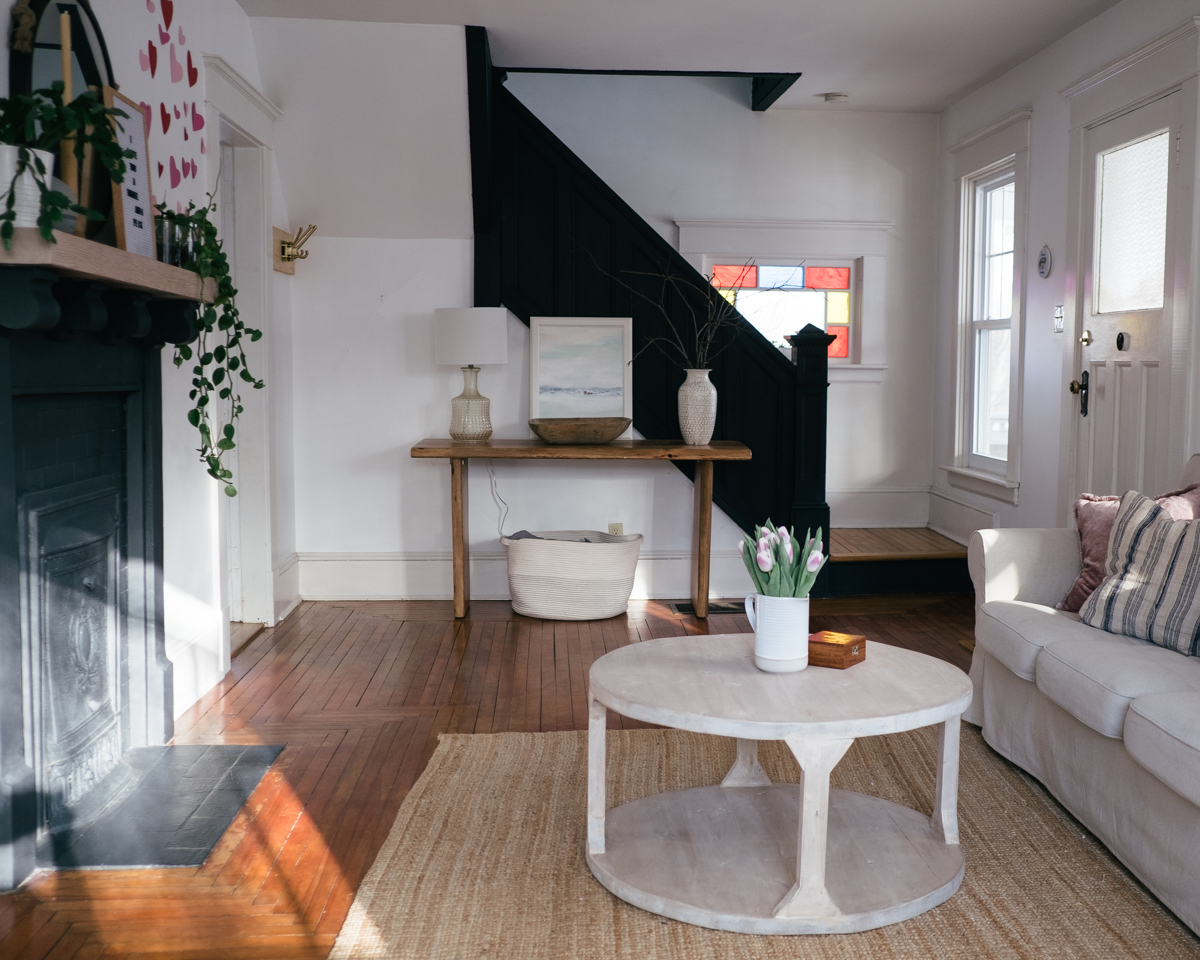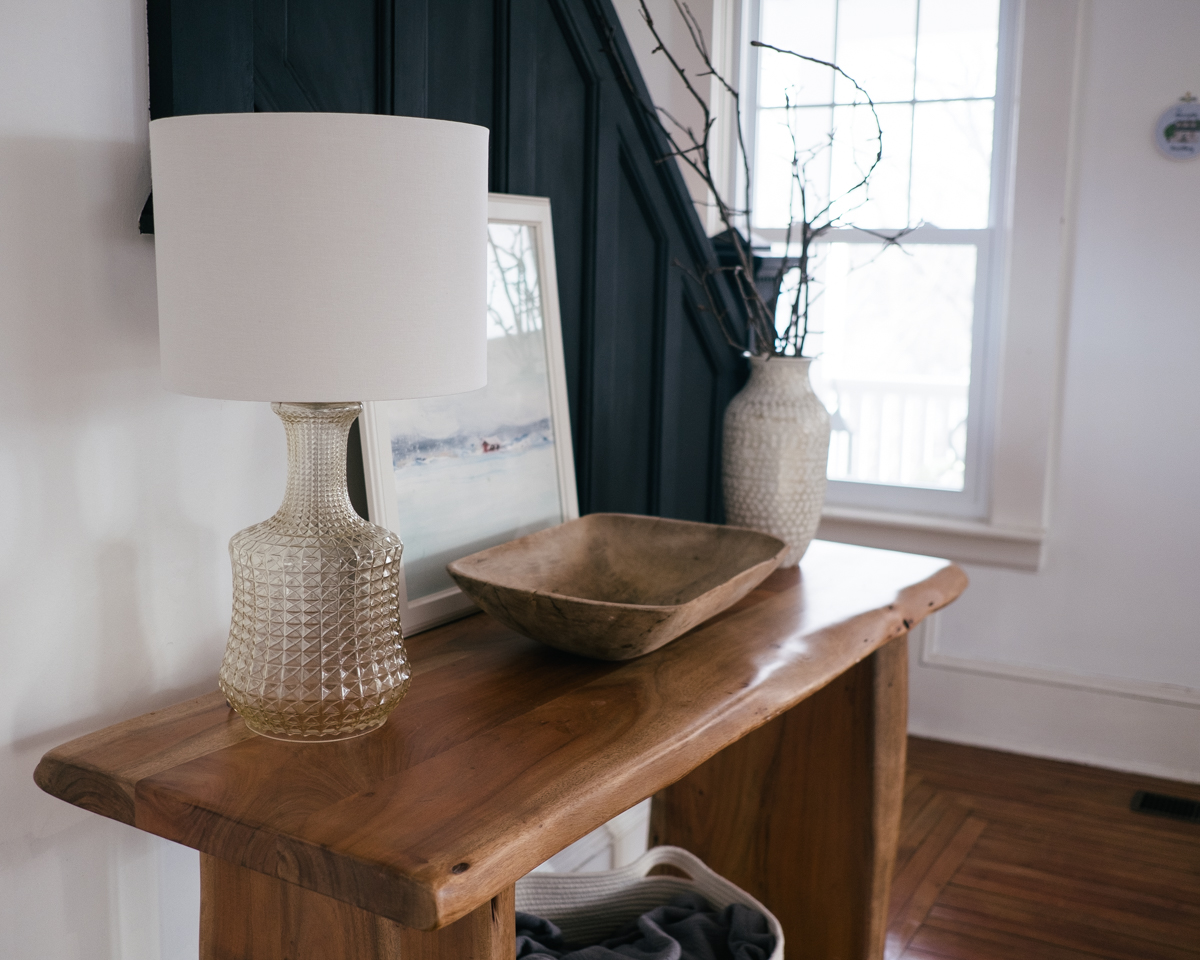 Many of you are also wanting to know about how the wear has been on the stairs being such a high traffic area. Unfortunately, we haven't had the time put in to really say, but what we can attest to is that we painted the hearth on our floor of the fireplace and it has yet to chip after many times vacuumed and two kids and a dog walking all over it.
As for what we have planned in the future for this space? We really want to bring the space alive with a larger scale painting that will fit the space much better. We love the idea of something that resembles the ocean and brings in a subtle color. Next, we are loving these Apple tree branches in this space as they add drama, but would like to switch out the vase for something lower and a bit larger. For baskets, we are really digging the idea of a set of snake baskets underneath so that their lids hide the hats and mitts we would be storing.  And finally, we are thinking of adding a runner, but with our living room rug being so close, we need to make sure we find the perfect pattern and color to look good next to another rug so close.
The great think about all of this is that we can take our time and really feel the space. This is definitely not the after photo of this space, but it is far from the beginning and I LOVE how it tuned out. To see more of where we are going with this space and others, head to our Pinterest and give us a follow.