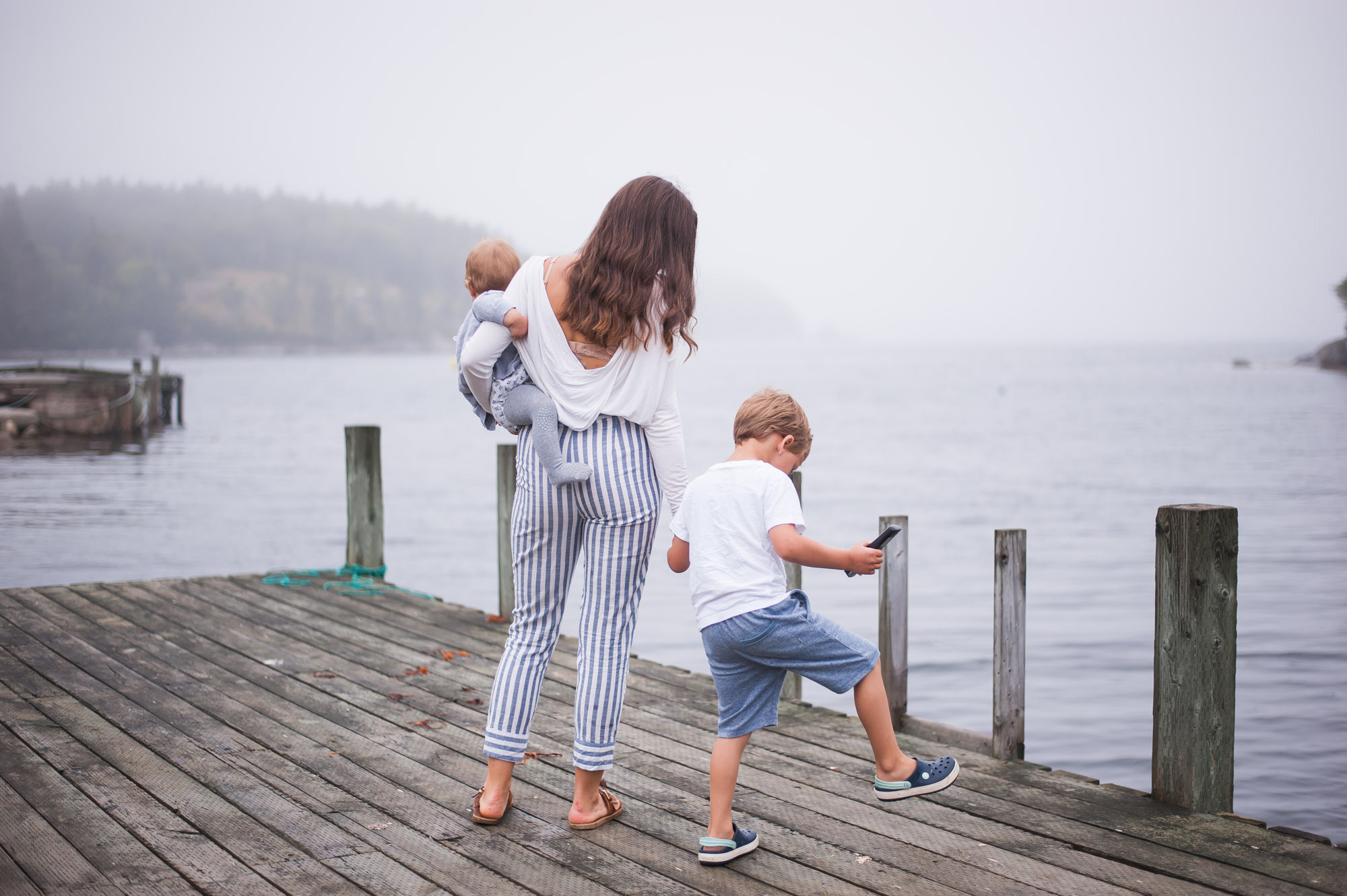 When it comes to summer, we spend a lot of our days out on the road, hitting up beaches around our small province and visiting family.  And although we are usually home by bedtime, you need to prepare yourselves and your car for the long drives both ways.
In May, we took on a family road trip with Ford Canada to PEI. In 3 days, we drove over 21 hours with our 4-year-old and 1 year old. They were little gems the whole time but we made sure we were prepared. Rob and I both did many road trips as kids with our Families so we knew the basics to bring. With technology nowadays, it makes it a lot easier to entertain.
I have put together a list of 6 important things that you need to have and do to make sure you can have the best road trips as a family this summer.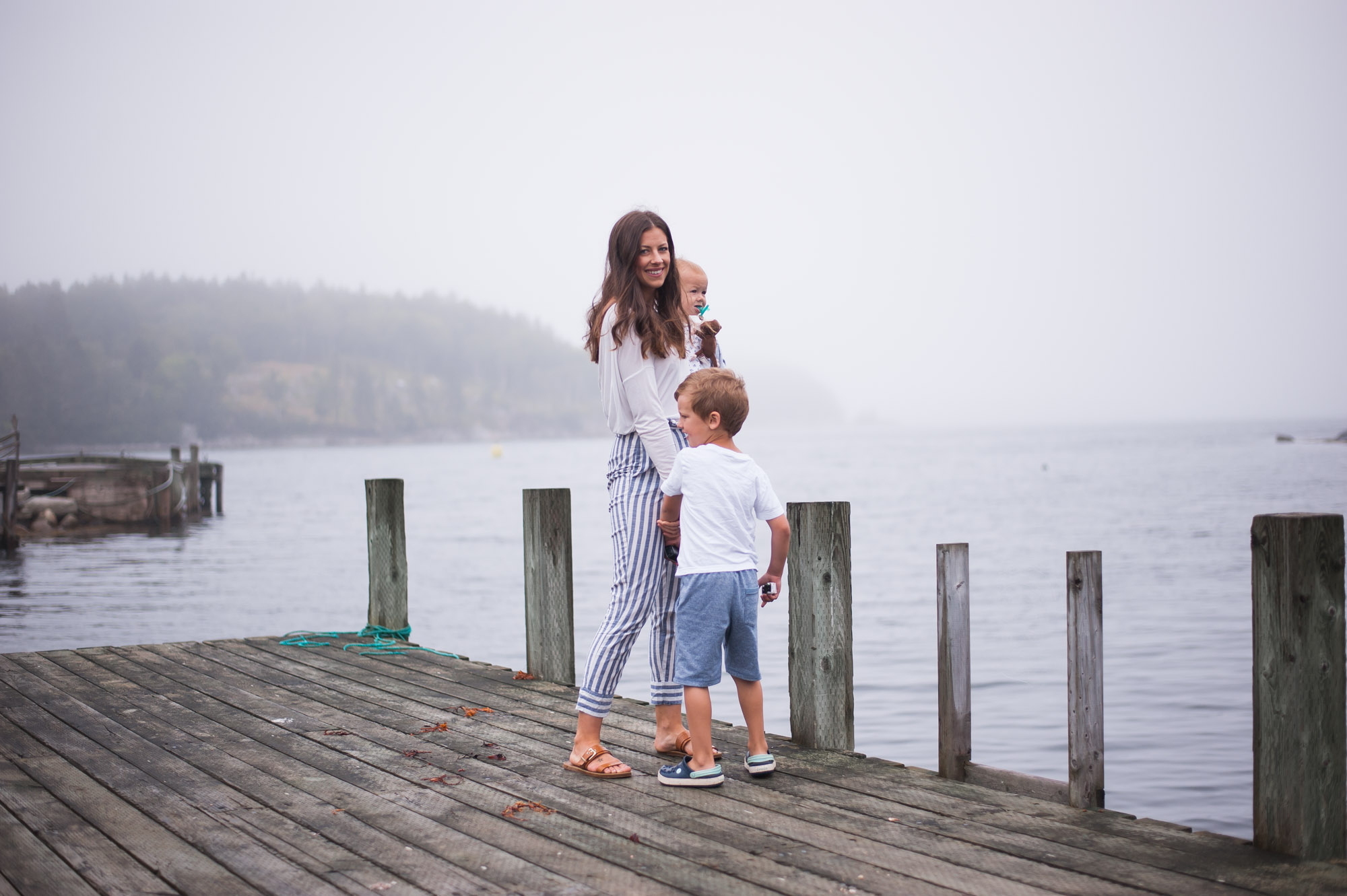 iPad and/or DVD player
I know, I know, we need to limit our kid's screen time but that rule should go out the window when it comes to being in cars with kids. We always have our iPad charged up and some of Aubrey's favorite Netflix shows pre-downloads (thanks for that new feature Netflix) We also have an old school DVD player like THIS one that we like to bring with and a pile of classics like the whole Toy story series.
Snacks and Drinks
There is nothing worse than having to stop numerous times because someone is hungry or thirsty. We always pack a cooler bag like THIS one ( LOVE this one), full of everything from fruit and veggies already cut up, to pepperoni and chips and dip. For drinks, we like to buy the 4L water bottles keeping one in the front with us and one in the trunk.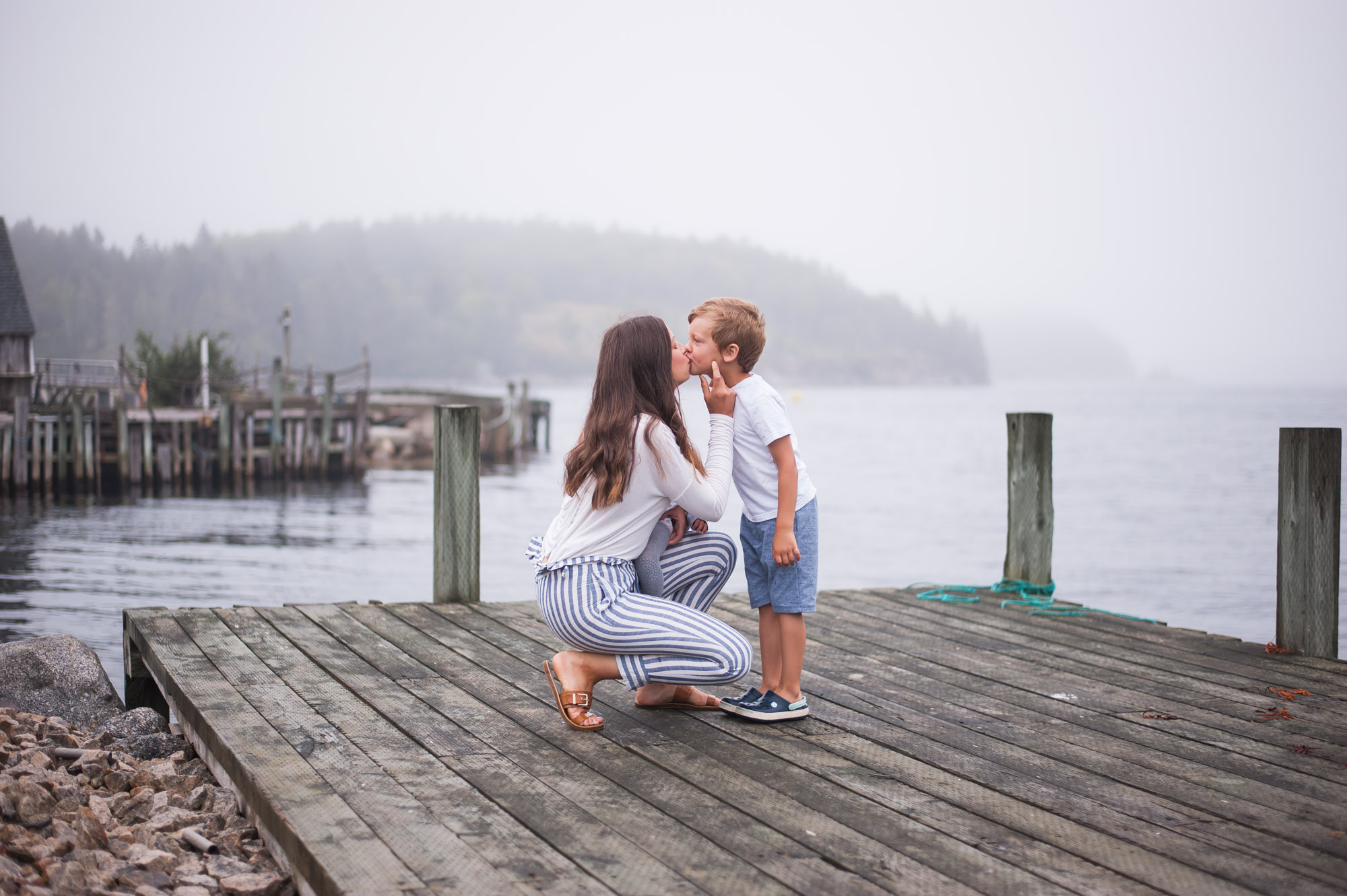 Toilet Paper, Paper Towel, and Wipes
This one is a must! With kids in the car, there is bound to be a pee break on the side of the road. Let's be real honest, could even be a poo break, so you should really keep a roll of toilet paper in the car as soon as you are pregnant. And just like at home, messes happen where ever kids go so make sure you have everything for quick clean up.  (we should add a few plastic bags to this list too)
Car Vacuum
We just purchased THIS for our last road trip and it's a life saver. It's not something you can detail your car with by any means, but if a bowl of cheerios or bag of chips gets dropped, this has your back!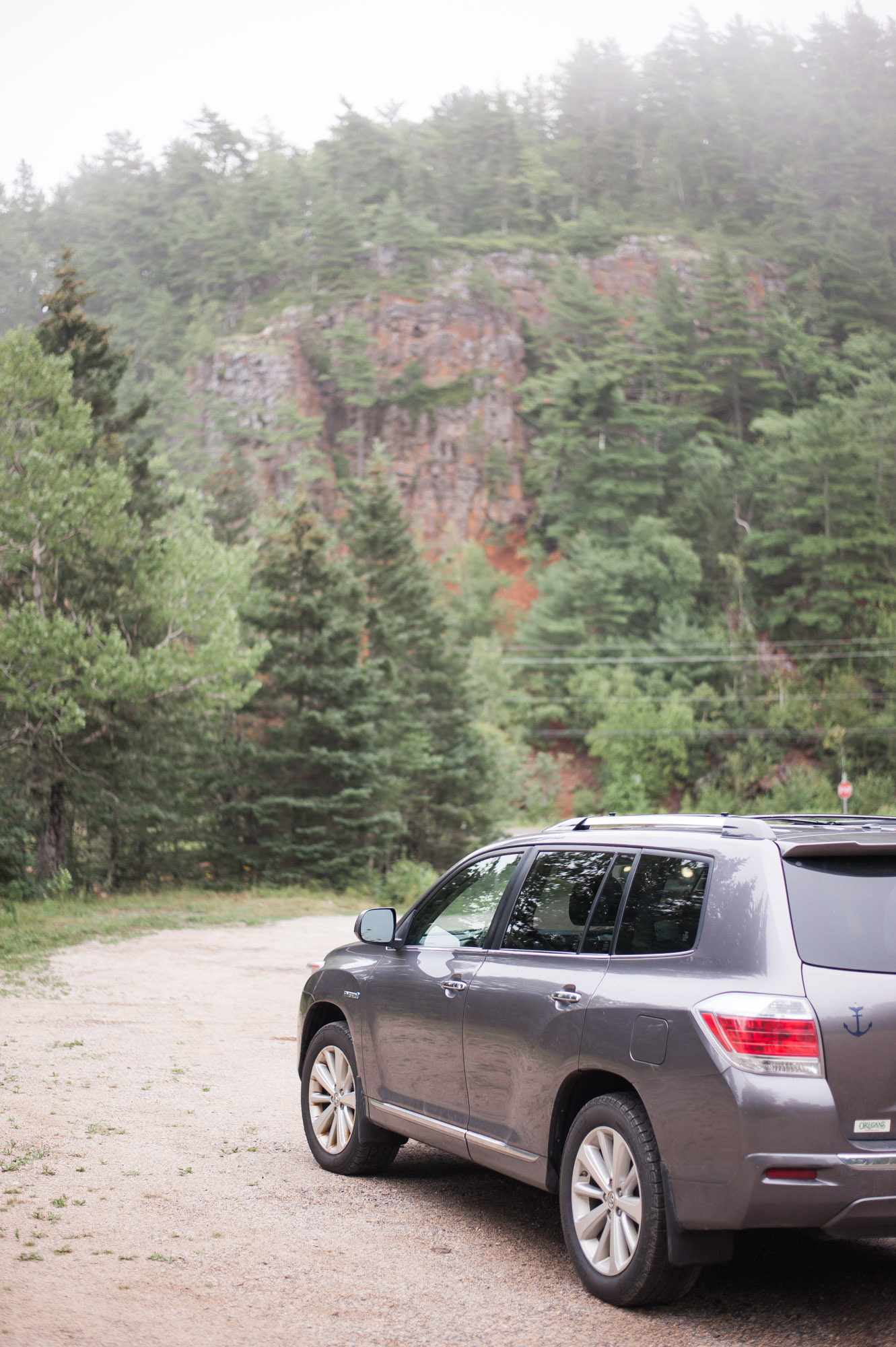 Car Chargers FOR EVERYTHING
Put a sticky on your door, car door, bathroom mirror, EVERYWHERE! Without our phone chargers, iPad chargers, DVD chargers, heck even cooler chargers if you've got one of those, someone WILL have a meltdown and it may even be you. We use one of these multi ports so that anything using a USB port to charge can have its space.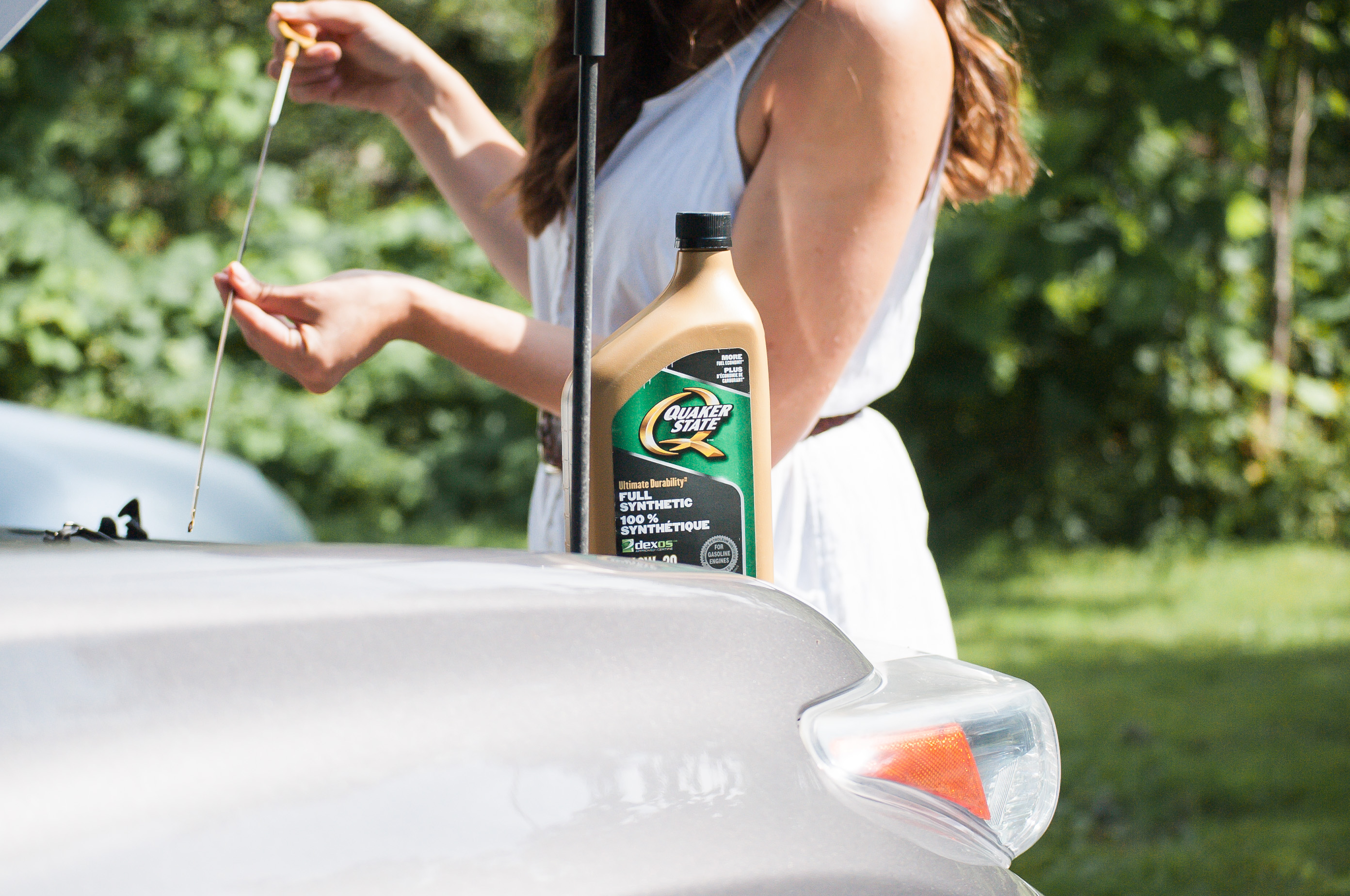 Check Your Oil
Before you even turn on your car and pull out of your driveway, make sure you are all topped up with oil. I have seen 2 family members in the past 5 years have their cars engines literally die because they never made sure that there was enough oil to keep it working properly. We have a 6-year-old Hybrid SUV with High mileage so we use Quaker State's Full Synthetic oil in our car. Don't know what you should top up with? Head HERE to find out.  Don't Know How to check your oil? Check below to see the 4 steps that my father taught me.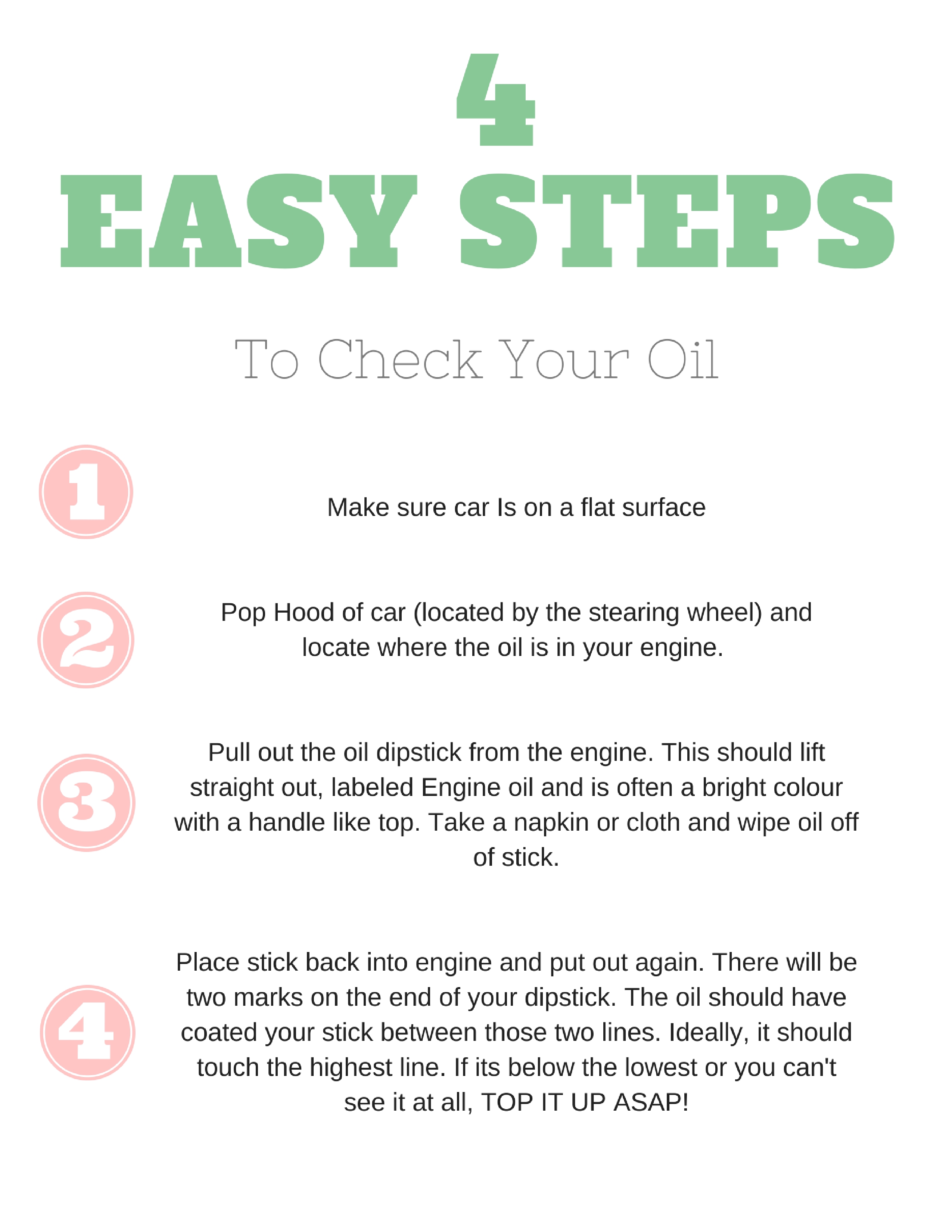 Print these steps out HERE 4Easy Steps.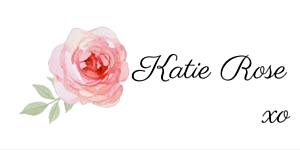 Thank you to Shell Quaker State and Canadian Tire for supporting my family by sponsoring this post.