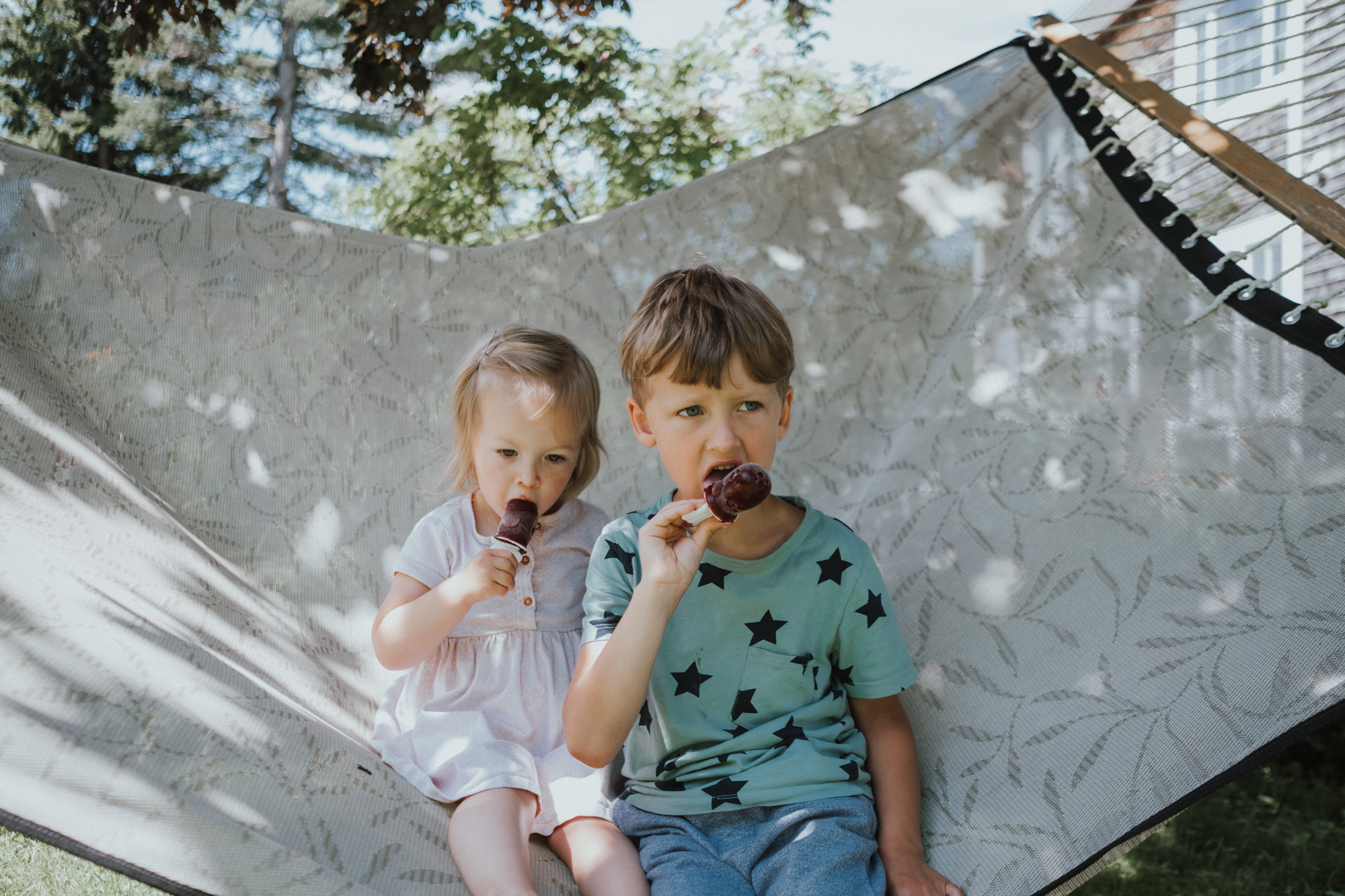 The heat of summer is in full blast and all we want at the end of a hot day is a cool treat. Man, I sound like a DQ commercial saying that….
With Aubrey's sensitivities to gluten, dairy, and sugar, cool treats, unfortunately, don't usually come from the corner store down the road. Like most things for Aubrey, they need to be all natural and prepared at home. With some things, I will be the first to admit that it's a nuisance and time-consuming. This popsicle recipe is anything but that.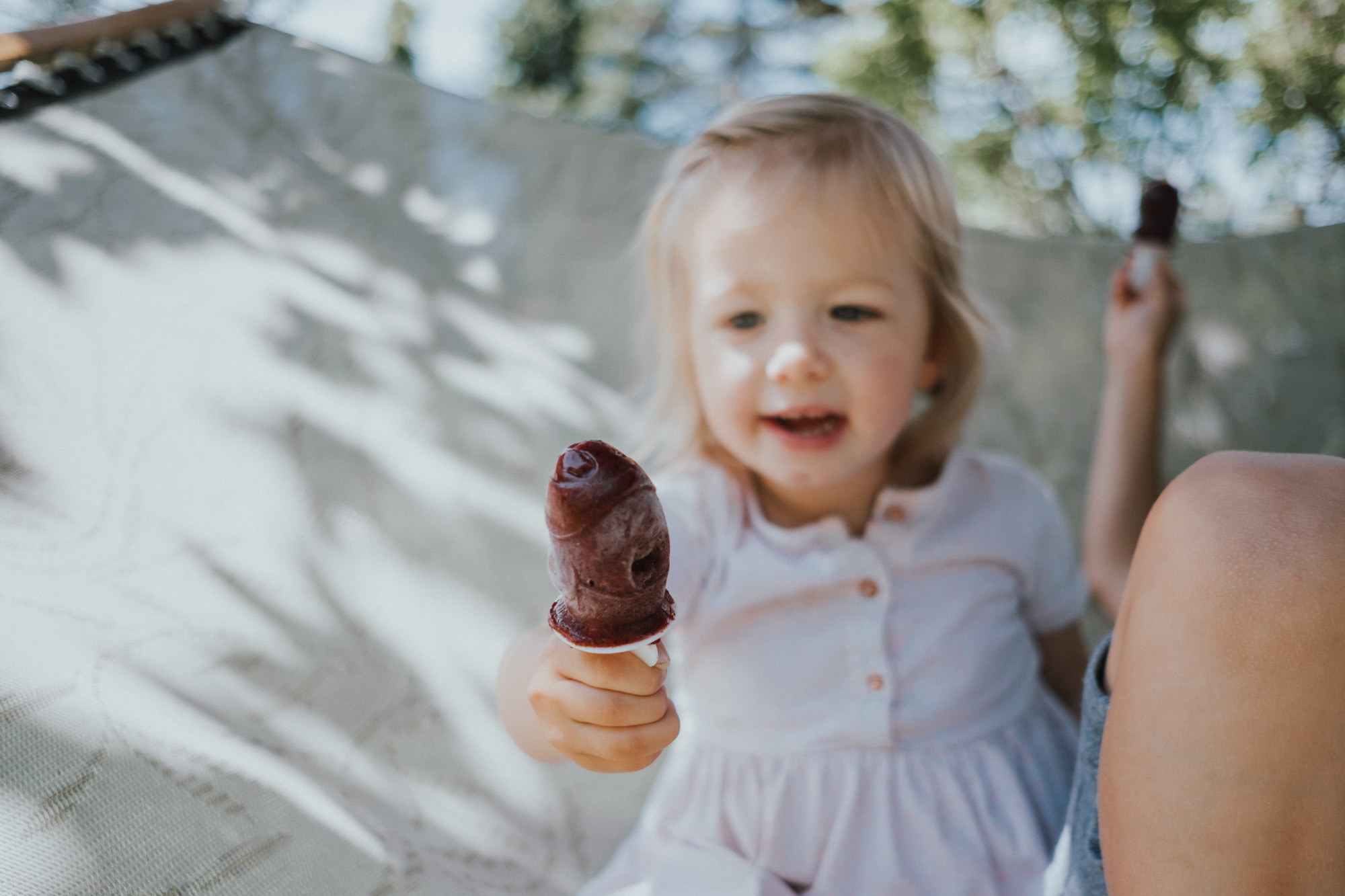 When home outfitters was closing, my mom scored this awesome shaped popsicle mold that inspired me to start making treats at home. I have found similar ones here on Amazon, and also here at Target. Otherwise, I know you can usually get old school plastic ones at grocery stores and dollar stores this time of year.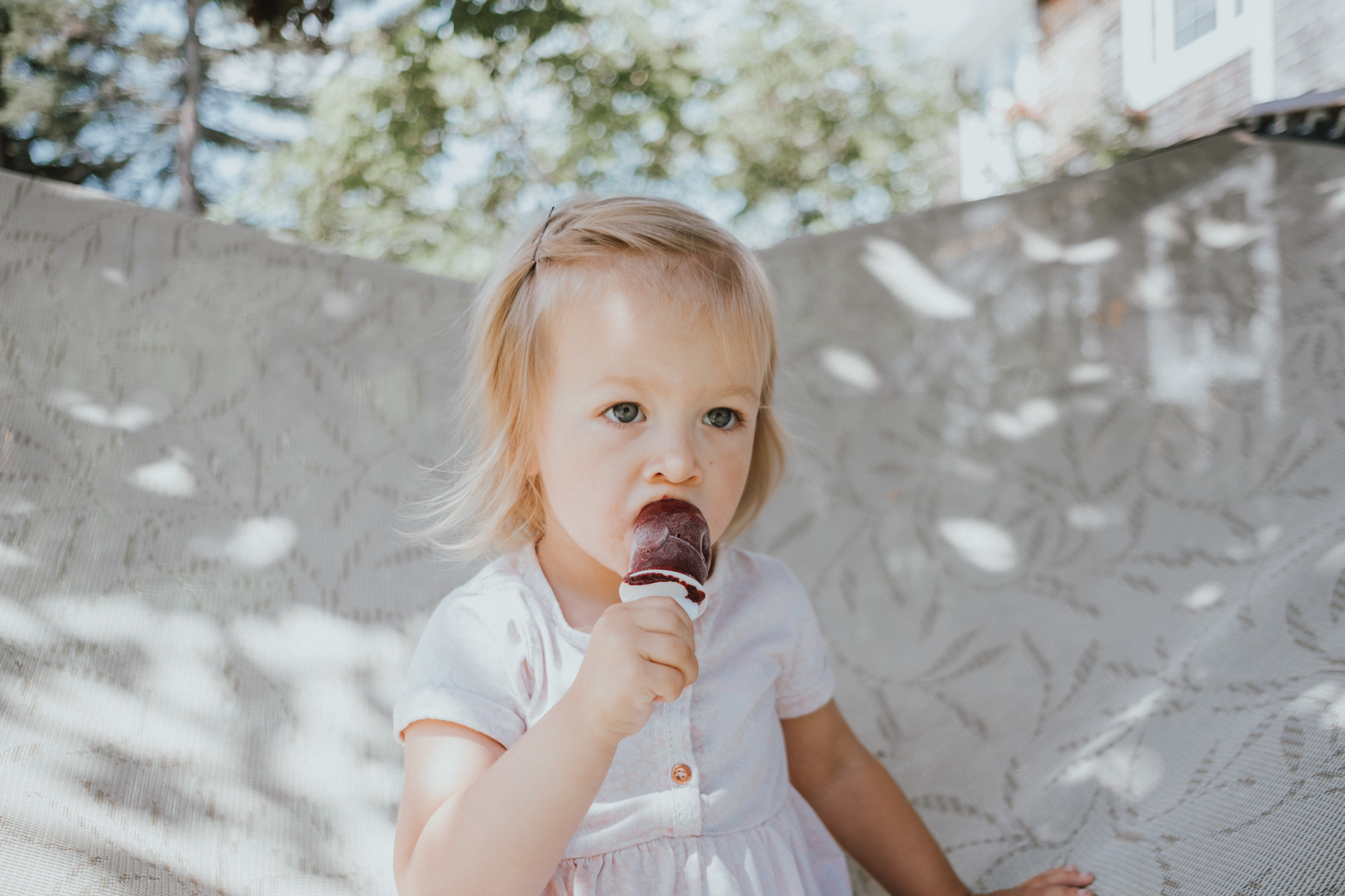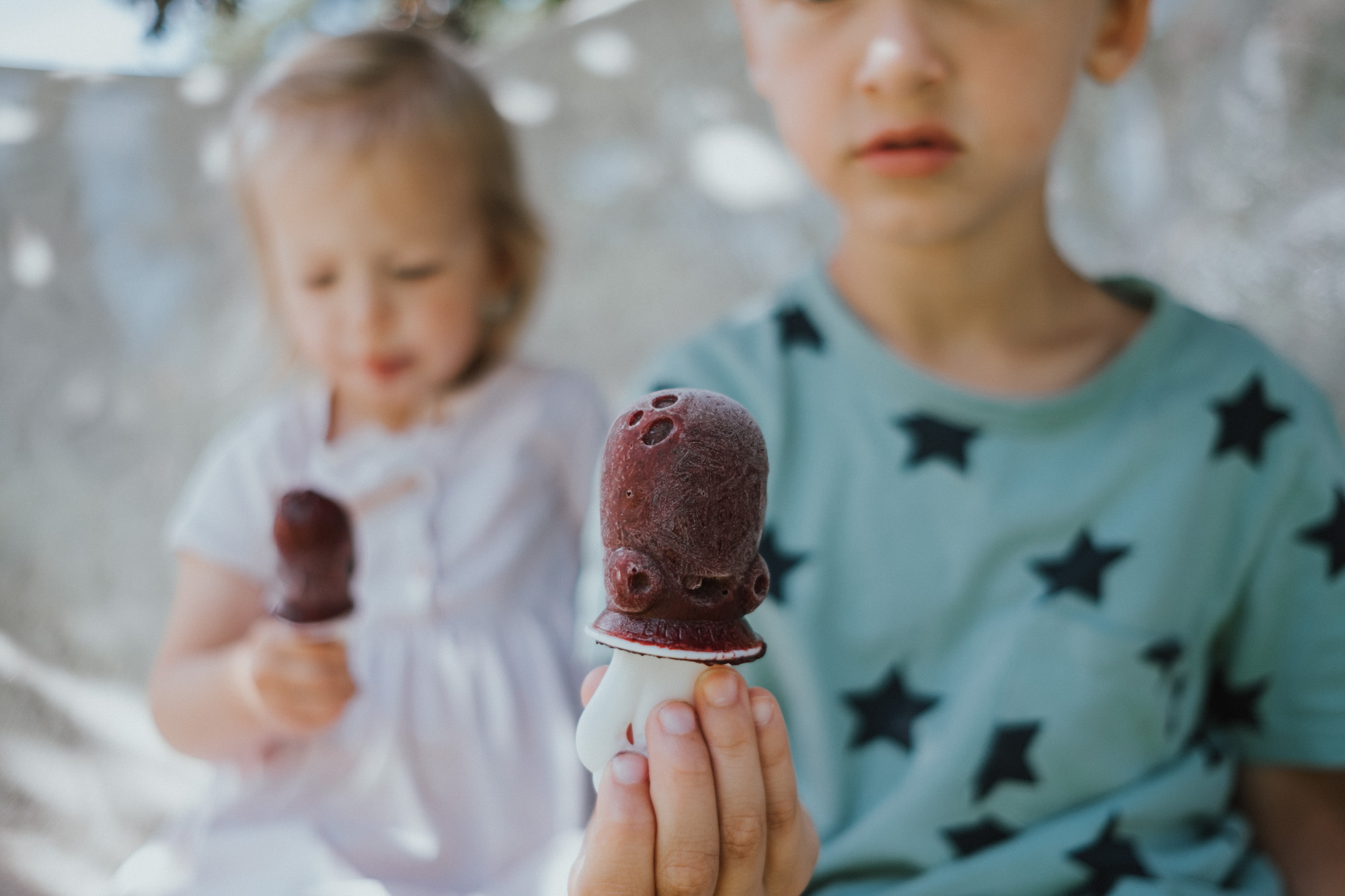 Easy and Healthy Homemade Popsicles
Ingredients:
1 cup frozen berries
1/2 cup unsweetened coconut yogurt
2 tbsp maple syrup
1/2 cup apple juice (or juice of your choice)
Directions:
mix everything in a blender until smooth and divide into popsicle molds
freeze for up to 24 hours until frozen solid
enjoy outside