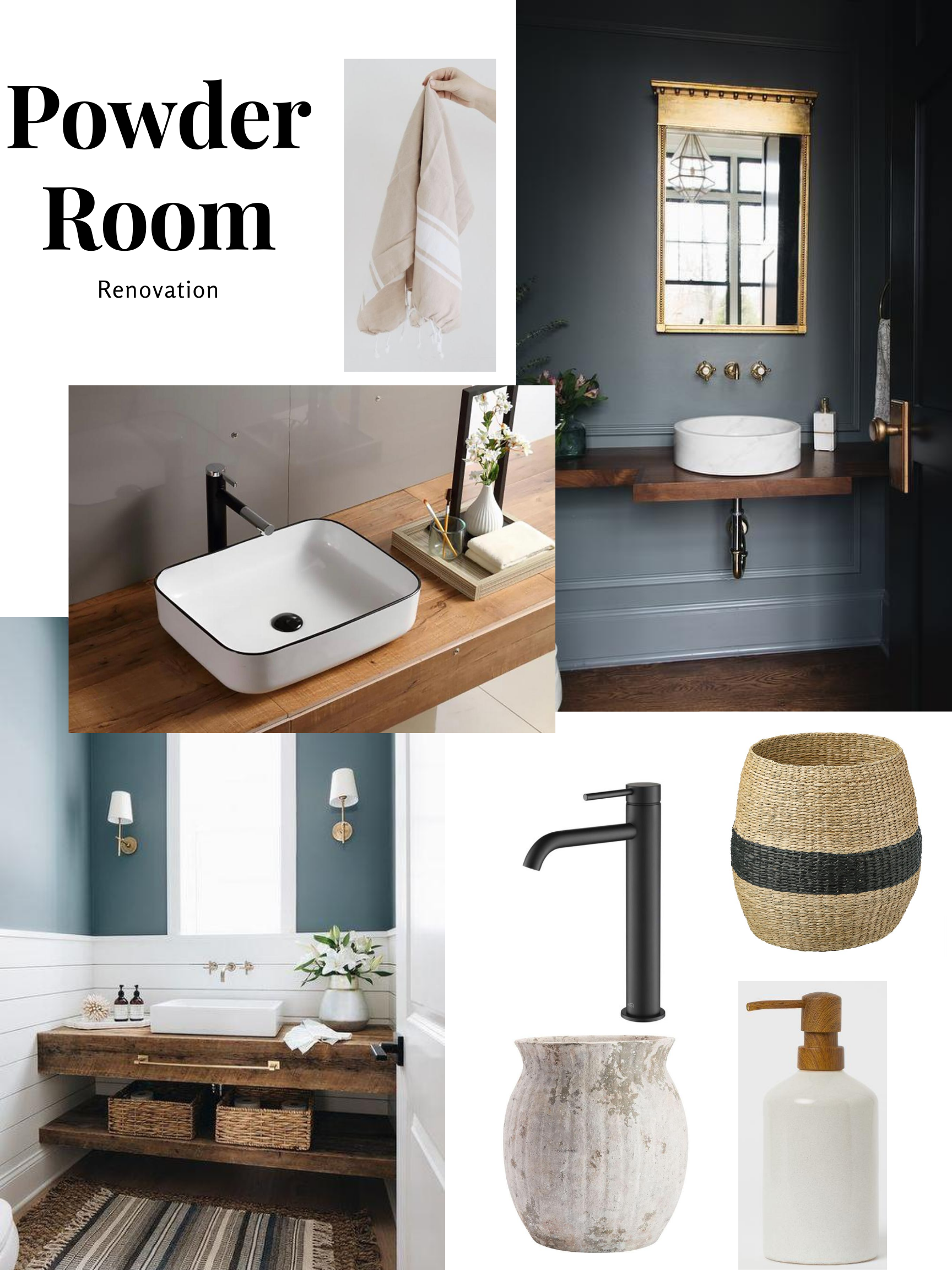 One of the rooms we knew we always wanted to do a quick and easy renovation to was our downstairs powder room. I think because of that we really have treated it like garbage the entire time we've lived in this house. It has a very inexpensive vanity with a matching mirror tucked into the corner in front of the toilet so that your knees touch. The sink is where we end up washing out all of our paint brushes because we knew the time would soon come to switch it out.
The great thing about powder rooms is that you can go bold because they are such a small space in your house. But they also are a space used quite frequently with guests so you also need it to be very welcoming. I love the jewel tones of so many powder rooms out there right now but unfortunately bright colours don't really go with the style of our house and the rest of the decor. But I am inspired to find the perfect gray to paint the room a very monochrome look, with walls and trim all painted the same color.
We are still in the early planning stages but are looking at starting this quick flip in the next two weeks and are hoping it will only take a weekend. Our budget for this is hopefully sticking under $1000 but that really depends on if we need to hire out for plumbing.
So far the only thing we have picked out is the sink and Faucet which I think is a perfect vintage inspired look to match the home. We also want to go with a floating vanity which will be a simple thing to build, so that there is now leg space in the room without having to move the toilet.
Obviously everything is still in the planning stages but I wanted to have you guys tagalong for what we've got envisioned so far so check out our Inspo shots from Pinterest below.