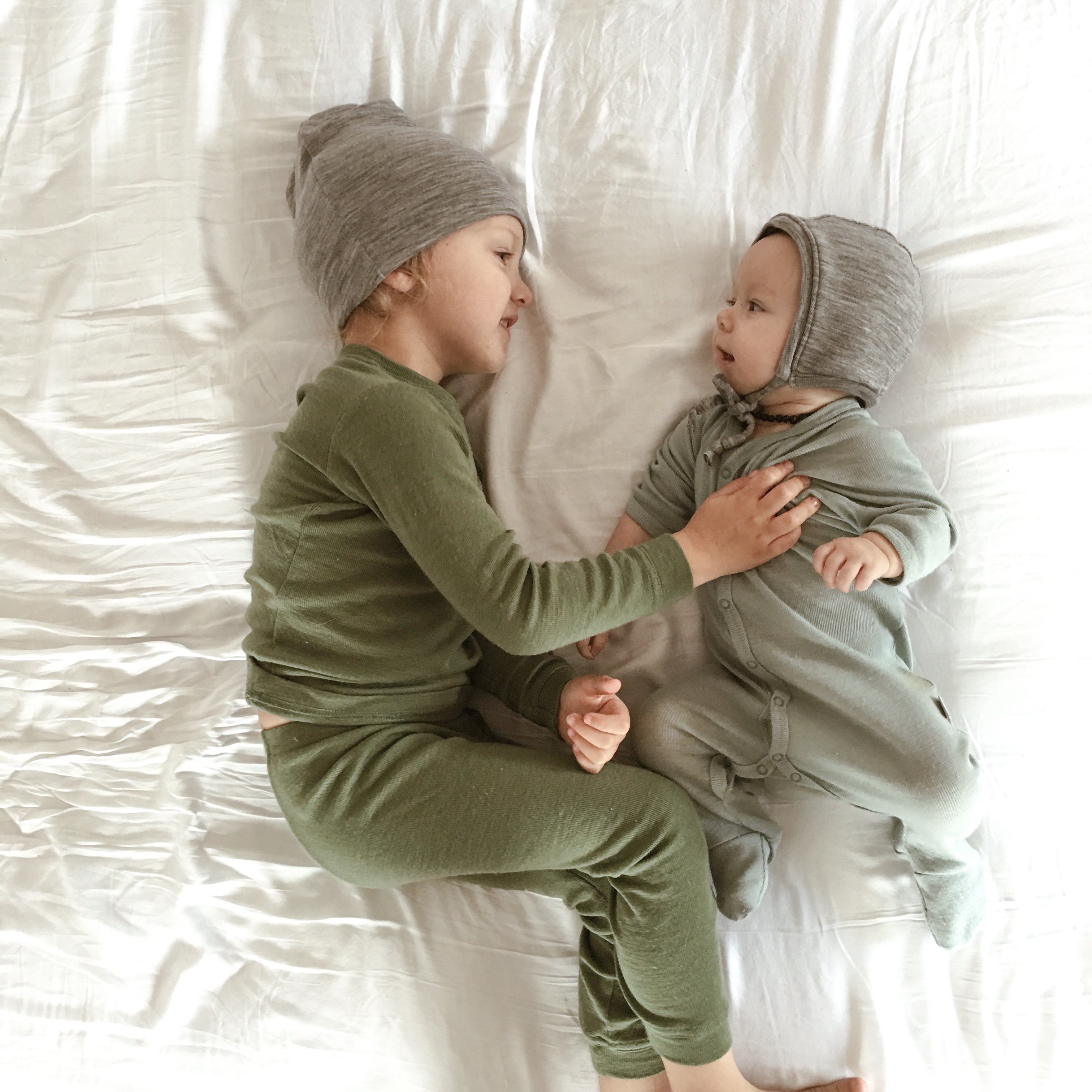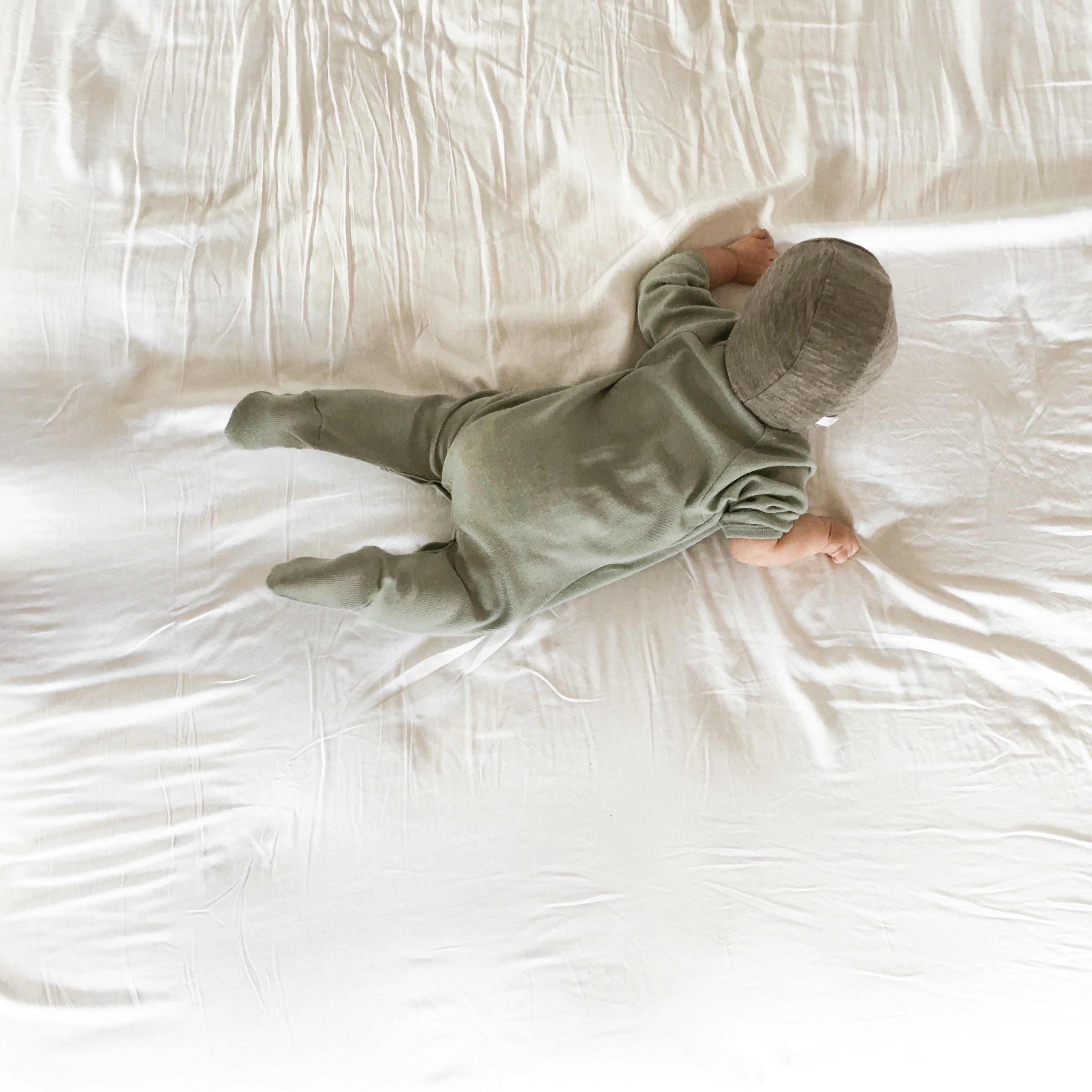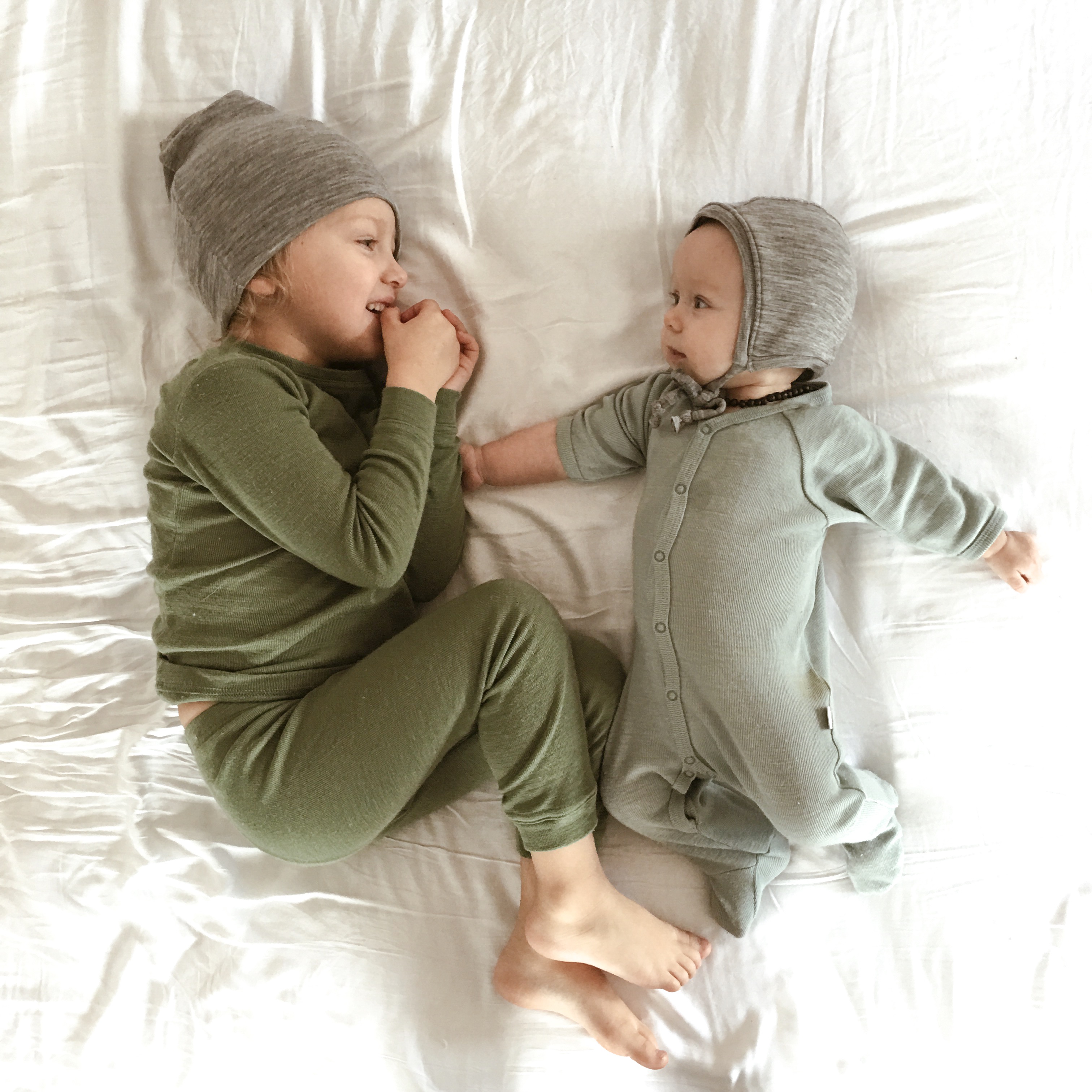 So, we live in a century house, and during the Winter, when both the furnace and wood stove is running, it gets nice and warm. But, the pipes of the furnace are very loud and as they warm up, they tend to bang and creak. On top of those noises, you can also hear the water rushing through. All of these, happening in the middle of the night means a whole lot of fear in my little Aubrey. The more that we explain to him about it, the more he fights us on the fact that monsters come out of the baseboards at night.
Our only solution to this, is to turn the heat on higher than normal for the hour before bedtime and then have it low when it comes time to go to sleep. But like I said, we have a century home. His room by morning is quite cool and his poor body is cold to the touch. With the weather just getting colder, we needed to try something else to keep him warm.
Both Rob and I have worn Merino wool our whole life, and Rob even had merino wool long johns when he worked in a large fridge for work. So, when we heard about Simply Merino, and their Pj's, we were super intrigued. You see, the material regulates a persons body temperature, keeping you cool in the Summer and warm in the Winter. We ordered a pair for both Poppy and Aubrey, and they both seem very happy with them. Aubrey had even slept through the night for the first time in days the first night that he wore them.
You may be worried about washing but they are actually quite easy to wash and stain resistant (thank goodness because Poppy had a blow out the first time she wore them). So Simply Merino are for sure a buy in our books. Make sure to check out their other products too like their thermal under layers and cute hats.
Do you have any other ideas we could try to keep Aubrey warm and asleep?