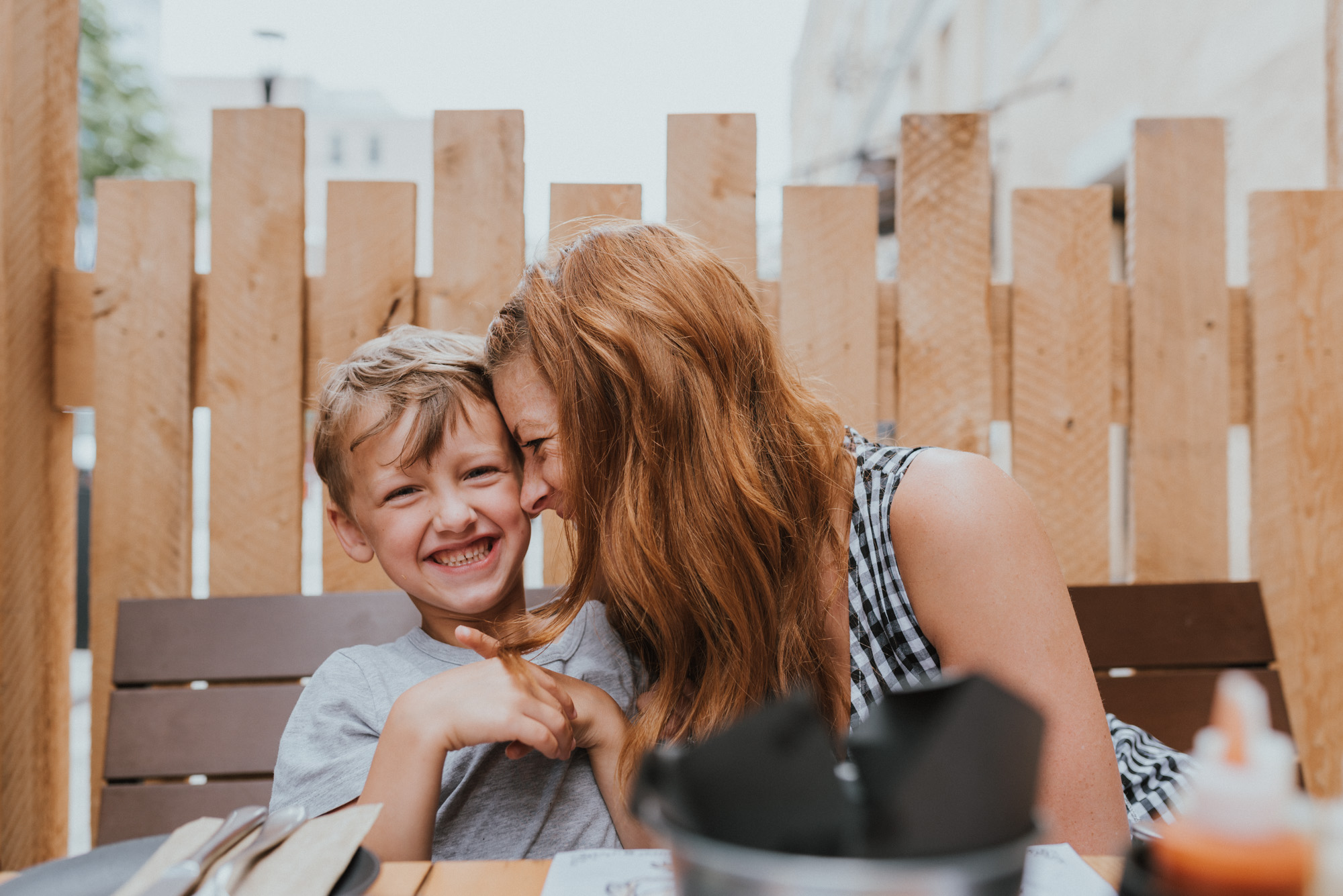 As with most families, ours is no different in the fact that we bond over good food. Living in the country means a lot of homecooked meals that we prepare as a family. But every once in a while, we like to splurge and spoil ourselves with a bite to eat and a trip to Downtown Halifax. With summer here, patios are opening up everywhere. They are the perfect summertime mix of good food with good people and a great dose of vitamin D. To make thing easier for your family, we narrowed down our top 5 family-friendly patios in Downtown Halifax.
Top 5 Family Friendly Patios In Downtown Halifax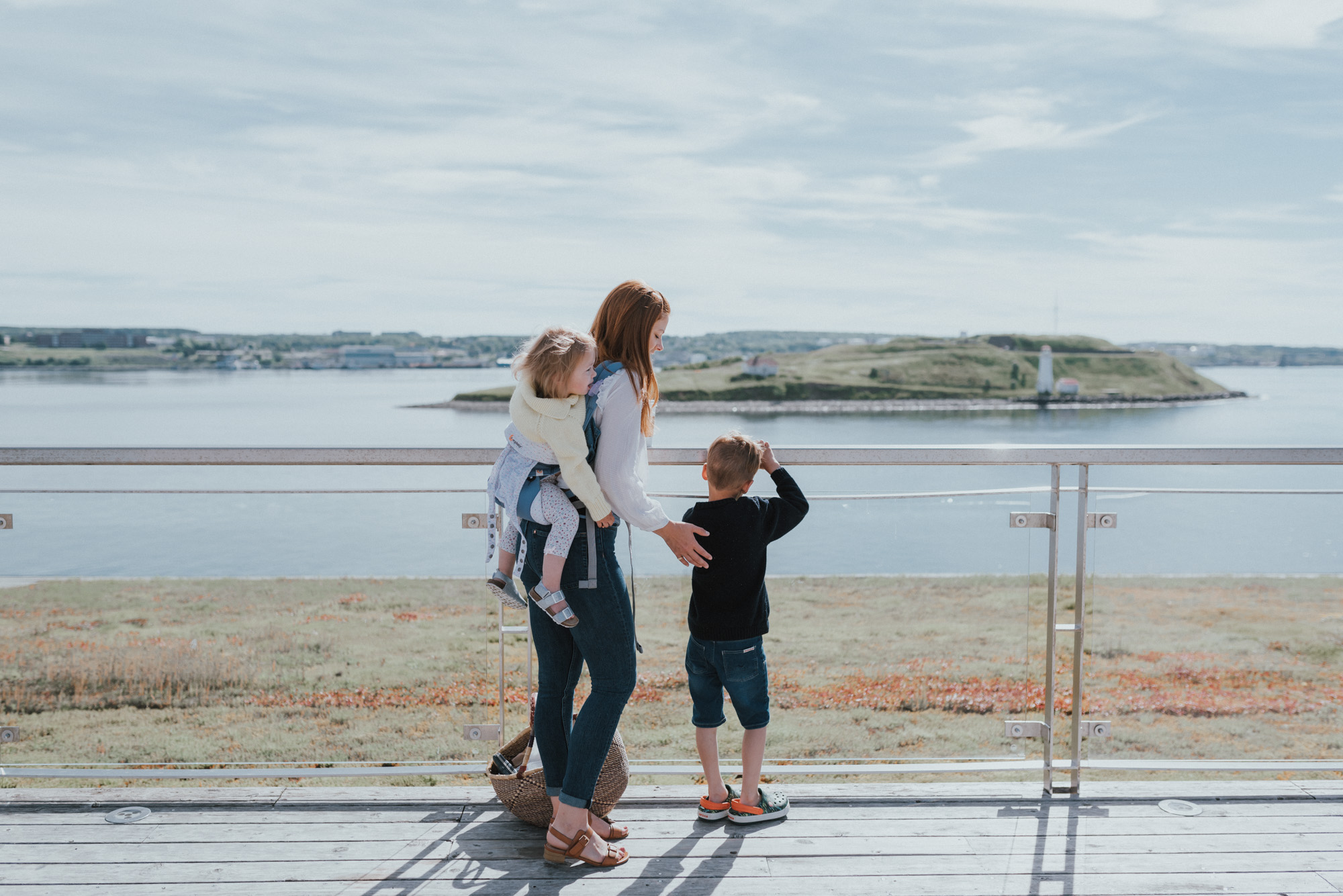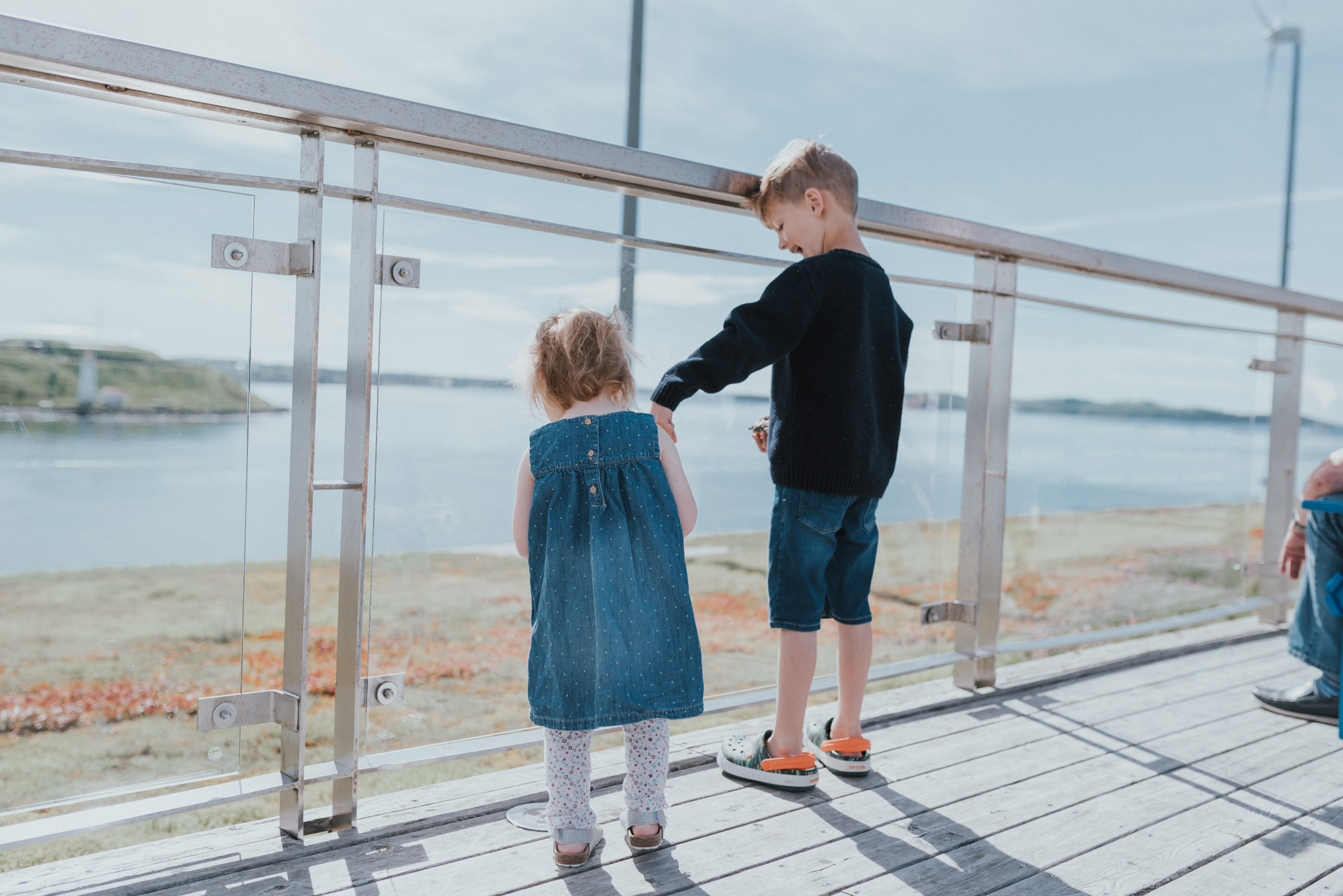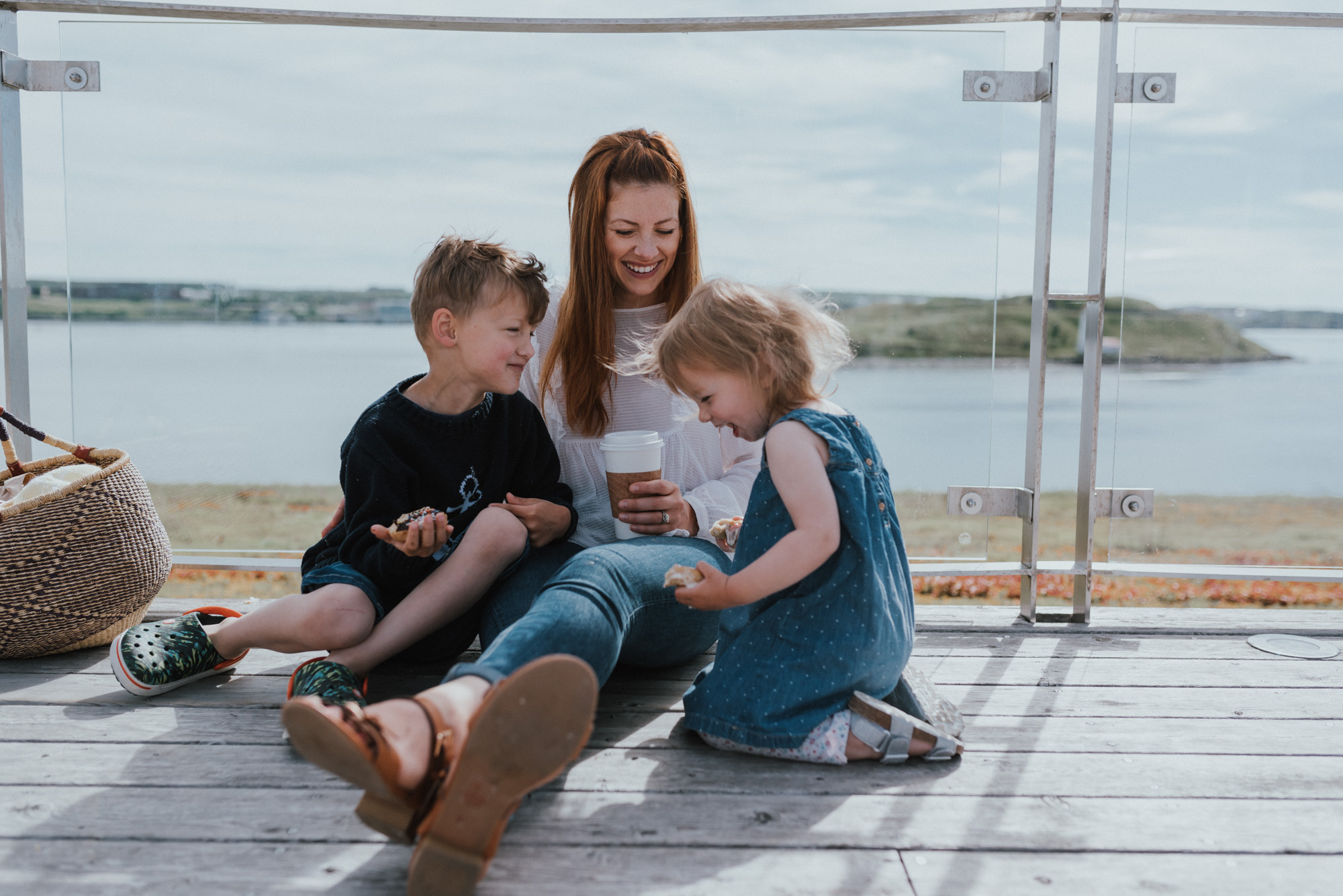 Best on Saturdays, this is a must stop when you are in Halifax. With a large rooftop patio, you are able to enjoy locally sourced food while your kids have a large space to play and many other families to play with. From crepes and baked goods to Indian and Asian cuisine, no matter who you're with, everyone can satisfy their cravings. Plus, look at that view of our beautiful harbor 😉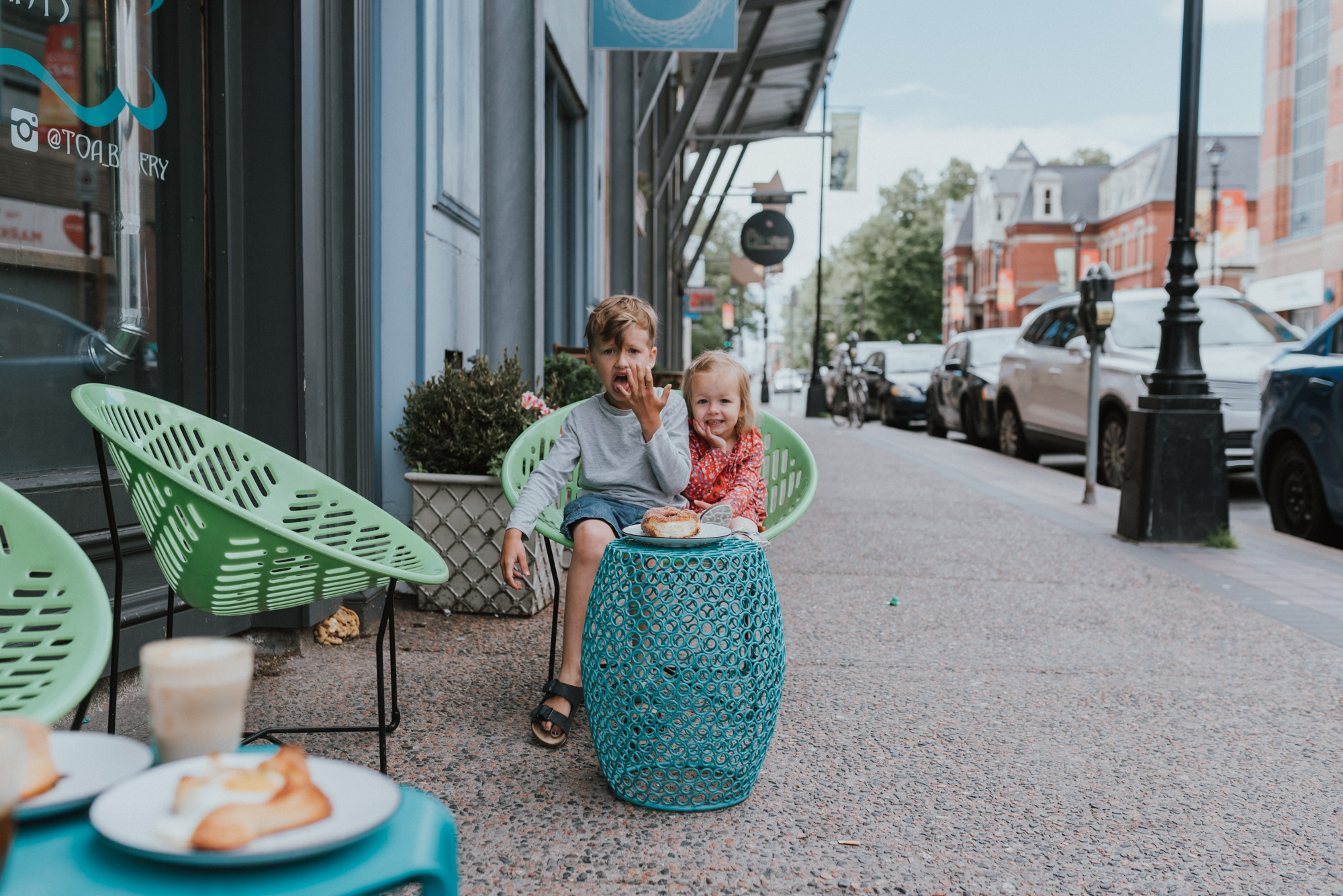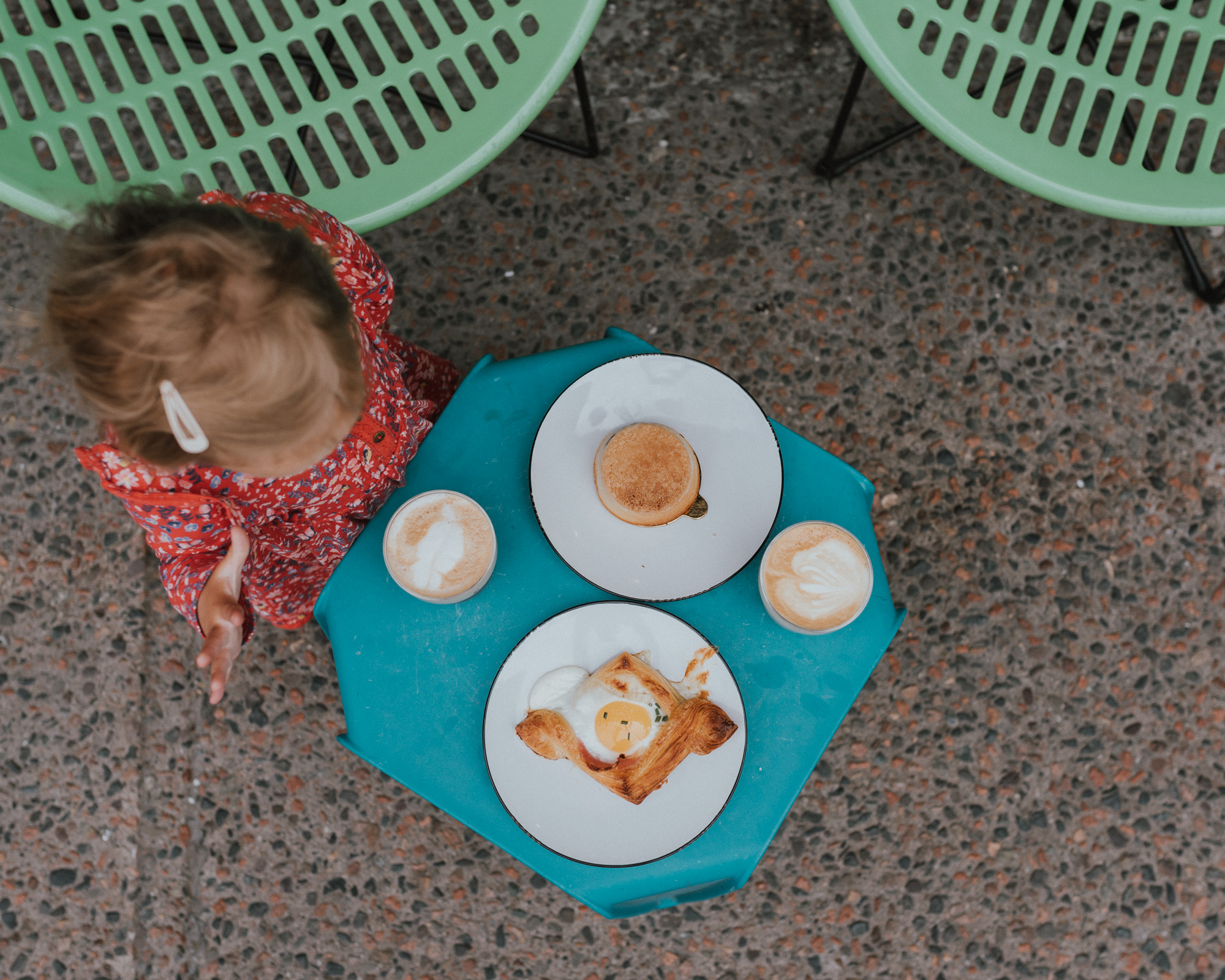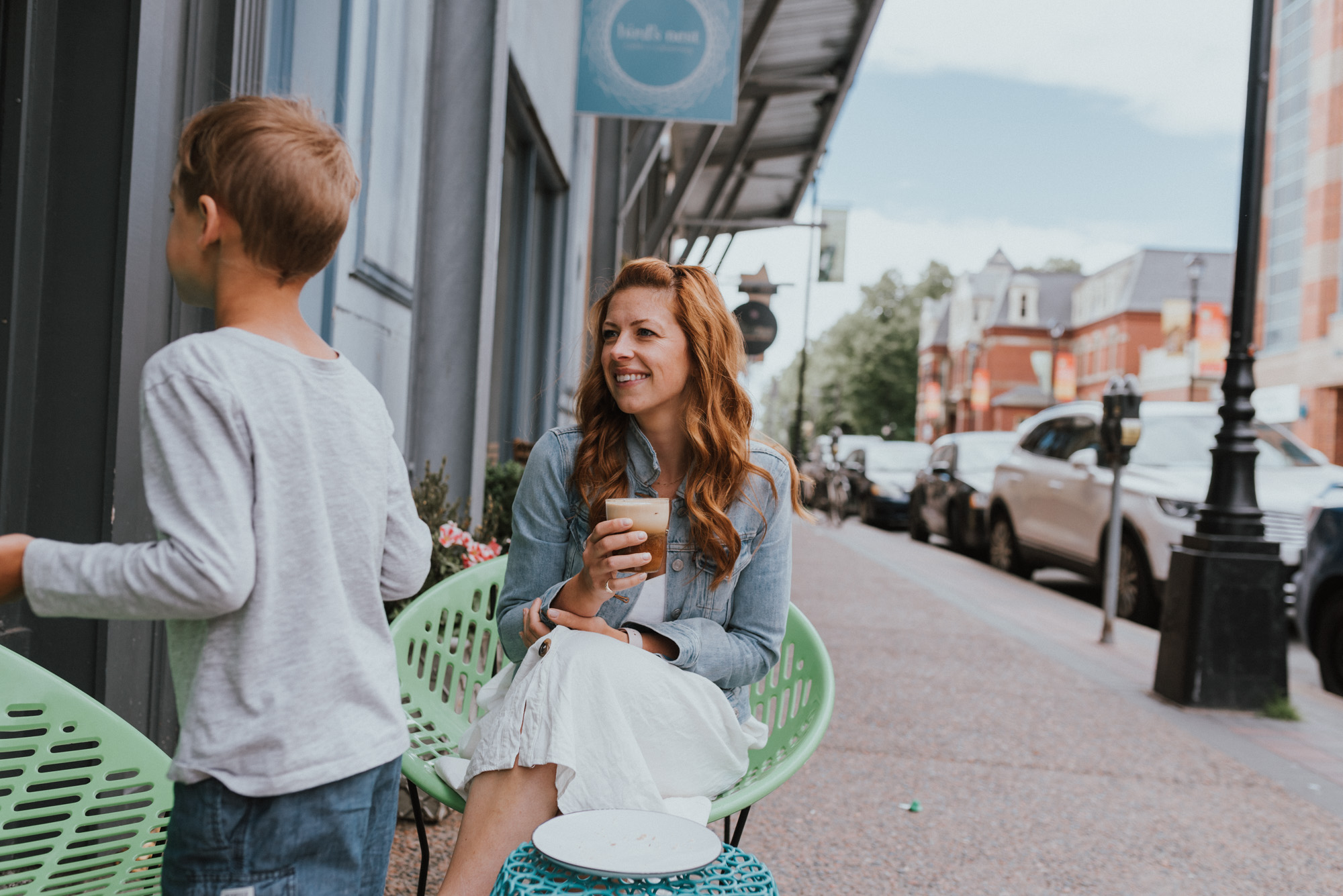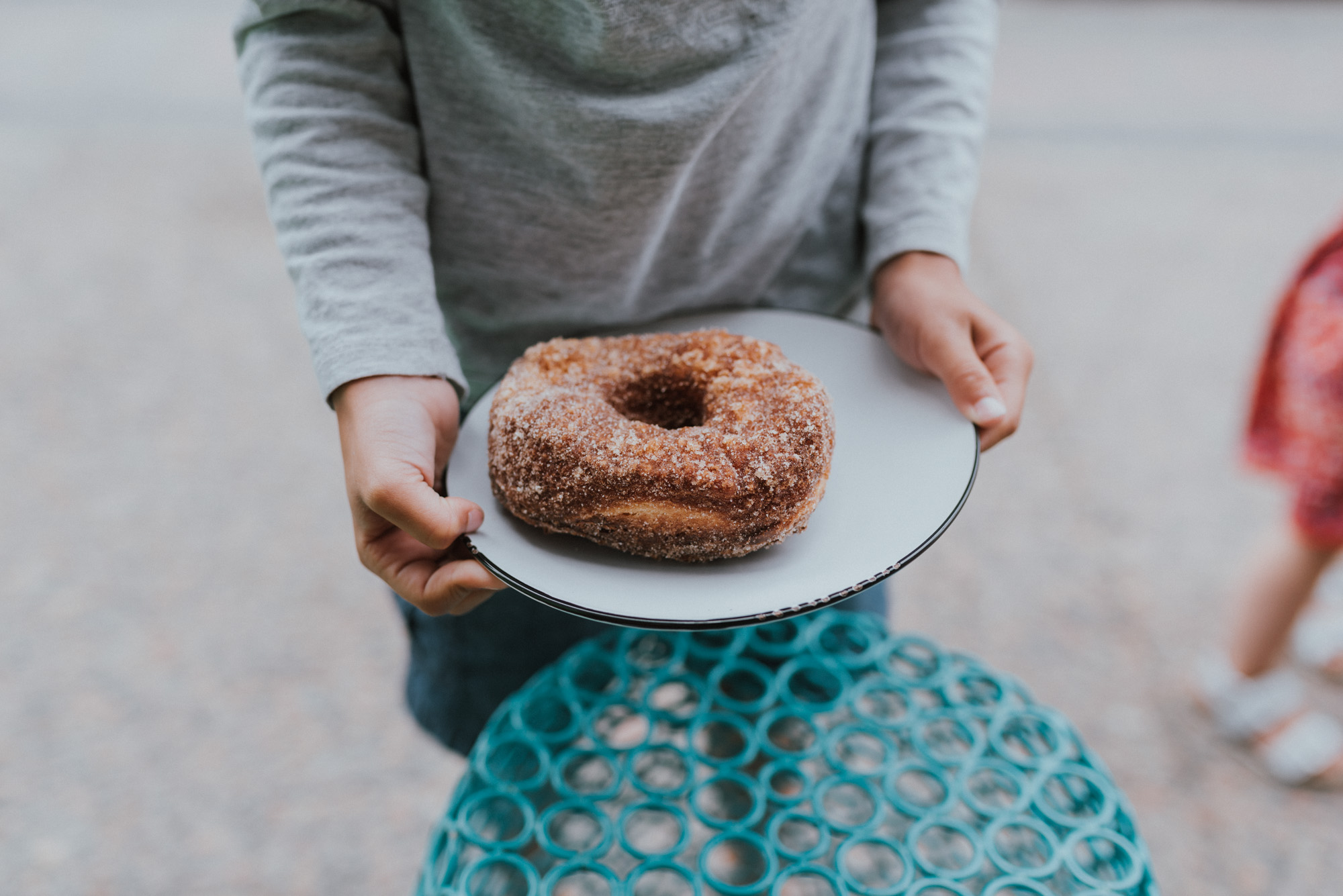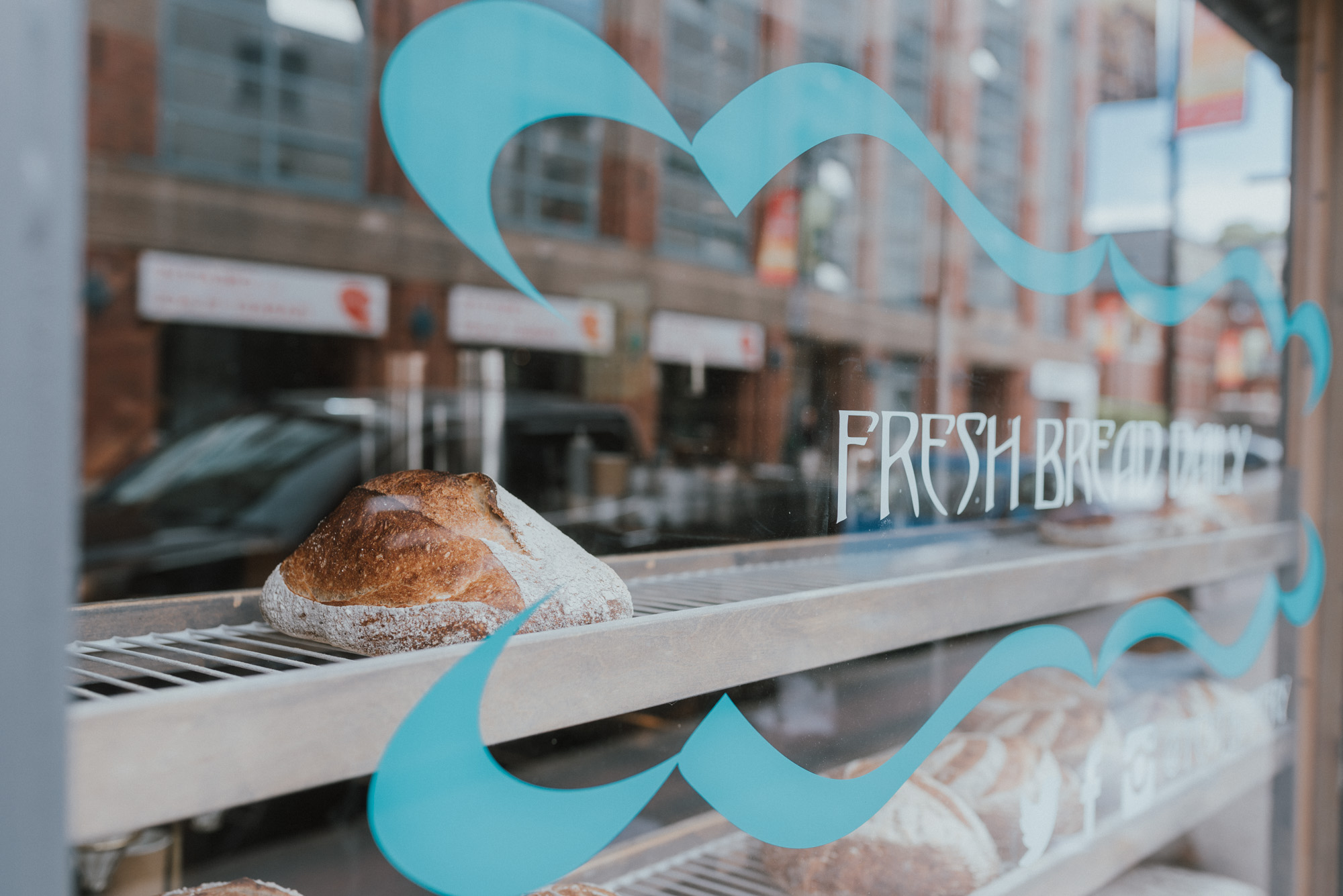 Located on one of Downtown Halifax's most iconic streets, Barrington, The Old Apothecary is the perfect little patio to enjoy sweets and a latte on while watching the hustle and bustle of the city. Our kids loved watching all of the cool busses and cars go by. We also got to watch the bakers through the window working away on the goodies we were eating. The patio is small, but a perfect place to refuel for an afternoon in the city.
Antojo Tacos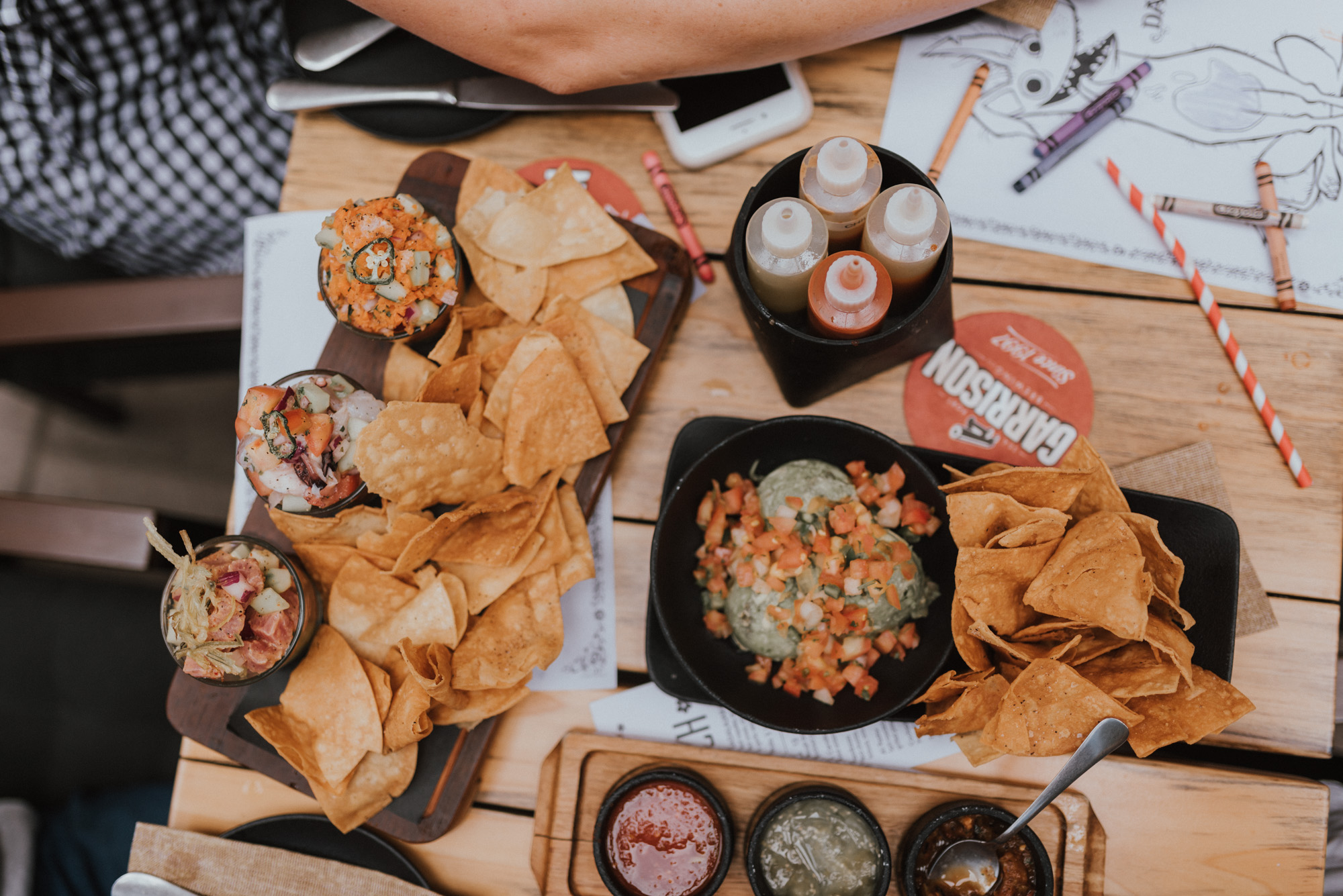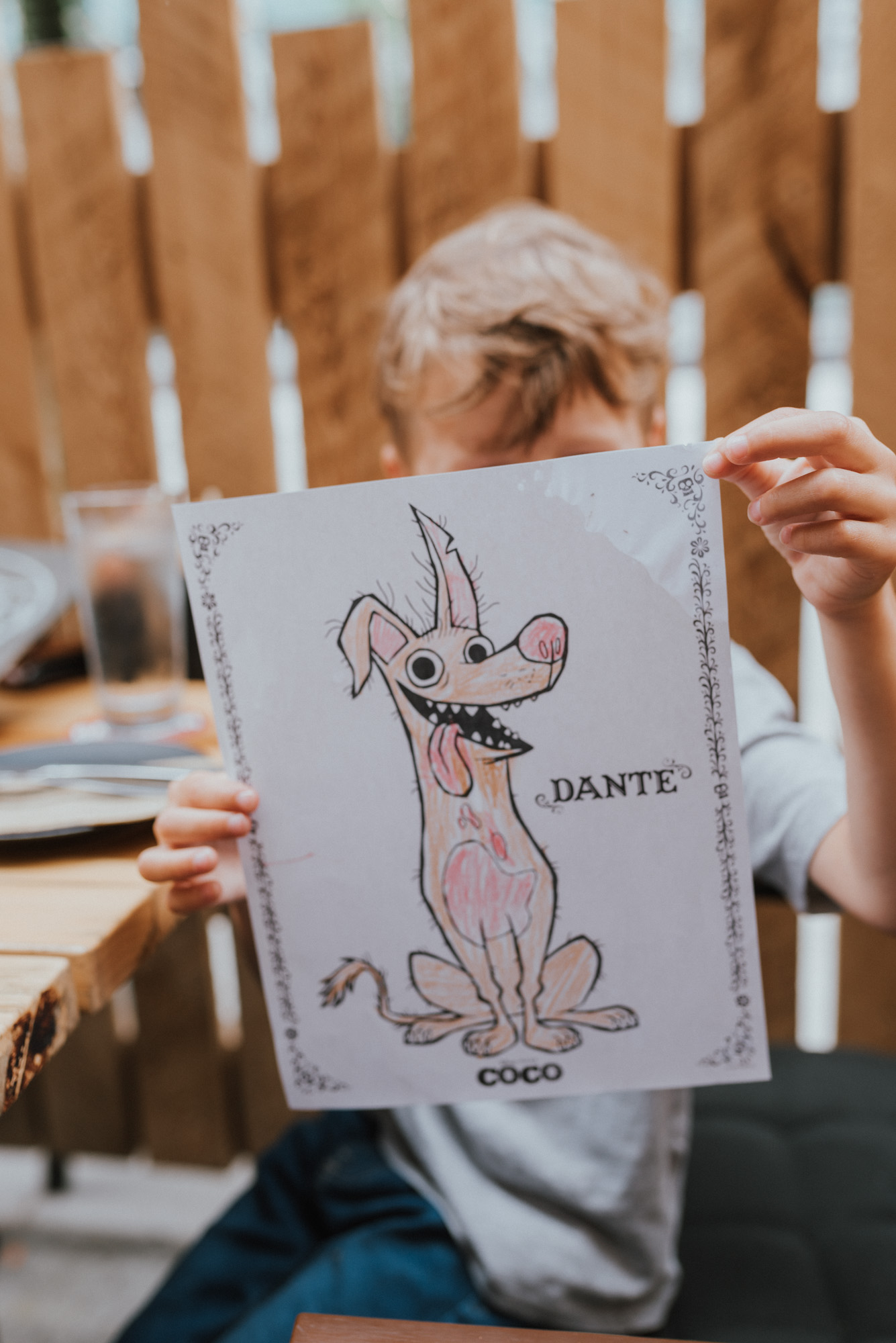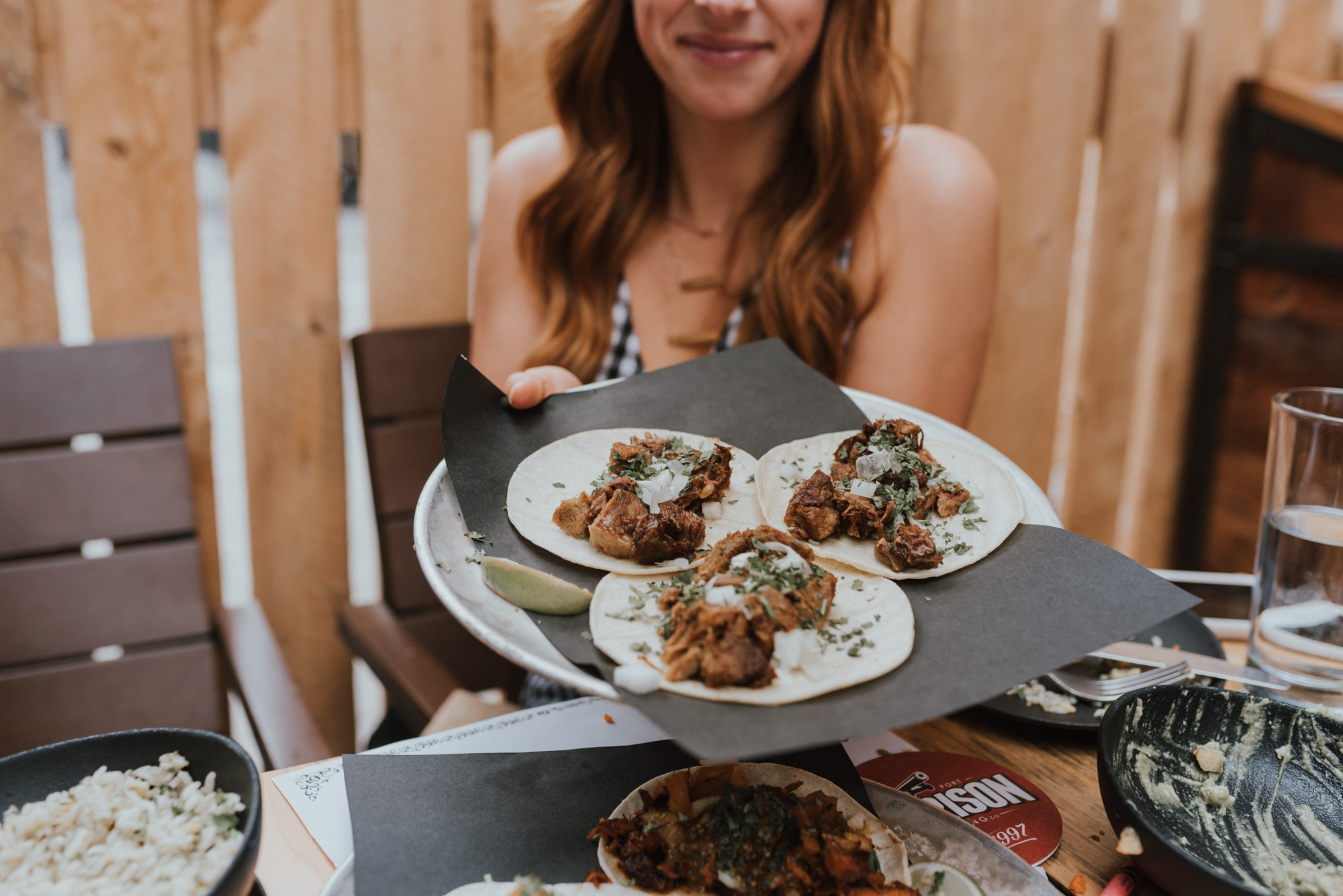 Family owned, this place has THE BEST tacos east of Ottawa (trust us, we've tried them all). Located in the Restaurant district of Argyle st., you can feel safe bringing your kids with the newly widened sidewalks. Not only is the food on point, but the decor felt like you were in a movie. As our kids are huge fans of the movie 'Coco', they loved to see every last inch of the restaurant. We liked the little things they did to make us more comfortable with the kids, like coloring pages, family washrooms, and even paper straws as we are teaching our kids about the harm of plastics. The patio also had an enclosed area to it so that if your child was to get up, you wouldn't have to worry about them running to the street which is one last stress as a mom with a toddler. If you like Mexican, this should be your first stop.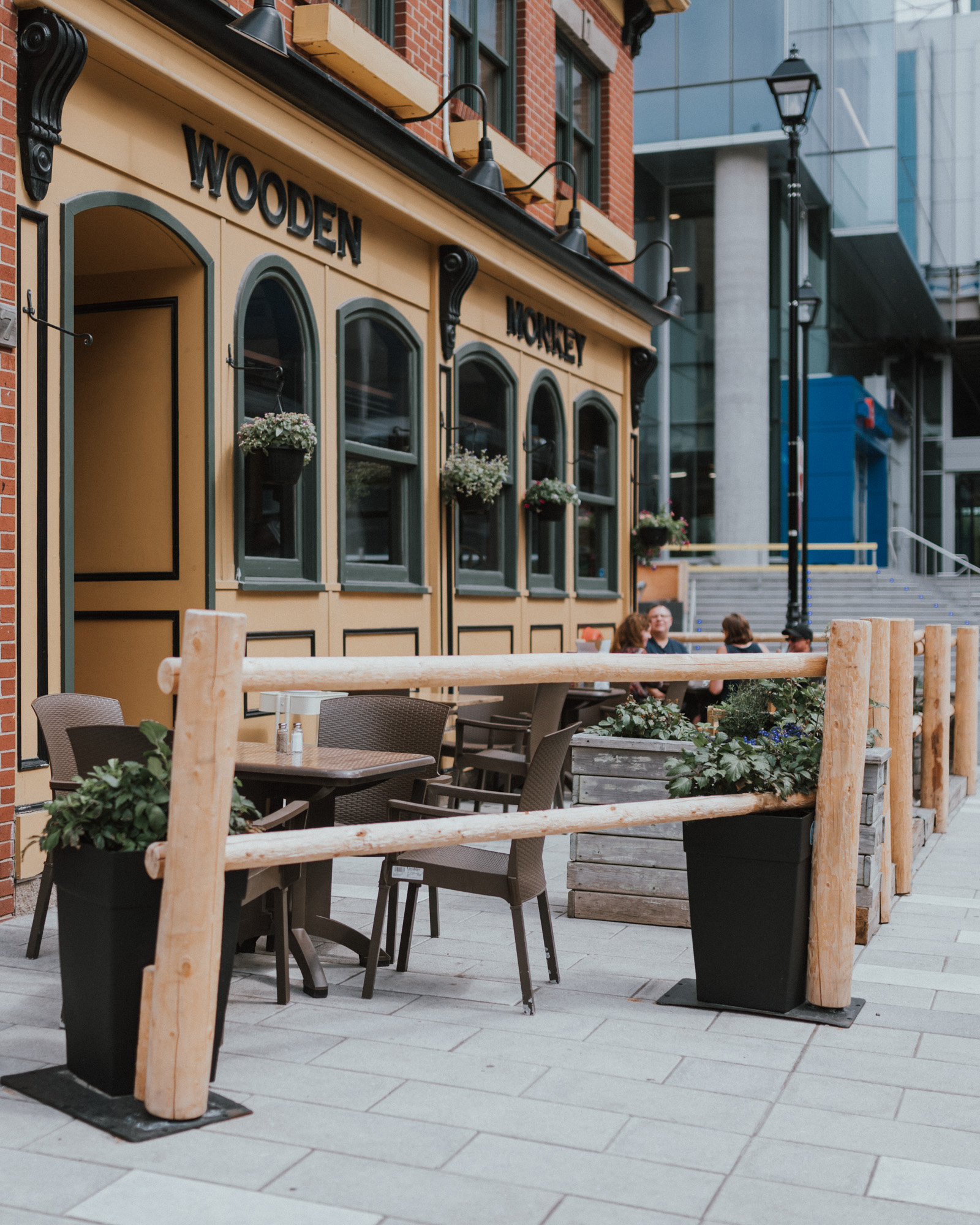 If you are interested in knowing where your food comes from and supporting local, The Wooden Monkey is your place. With a detailed menu giving you the info on each ingredient, you will feel good about eating their healthy fare. What is also great about The Wooden Monkey, is that they have a wide selection of Gluten Free and Vegan options that don't skimp on flavor. Their Monkey Pita and Apple salad will keep you craving more, long after you are gone.
Boston Pizza is a safe choice for an all over family pleaser. Located on Grafton St. in the Historic District of Downtown, you get to enjoy the sights while you enjoy your food. When it comes to families, the patio is on a square which is only open to foot traffic, allowing you not to worry about your kids running around. And besides, who doesn't love pizza.
$250 Giveaway
I have teamed up with 4 other local bloggers and Downtown Halifax to give one lucky reader a chance to win a $250 Downtown Halifax Visa Gift card. Head below to enter.
Other Patio Round-Ups
Make sure to check out these ladies roundups for Patios in Downtown Halifax Too!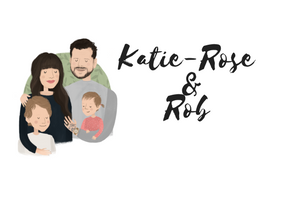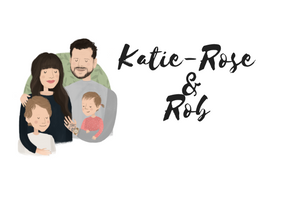 Thank You to Downtown Halifax for Supporting my family by sponsoring this blog post