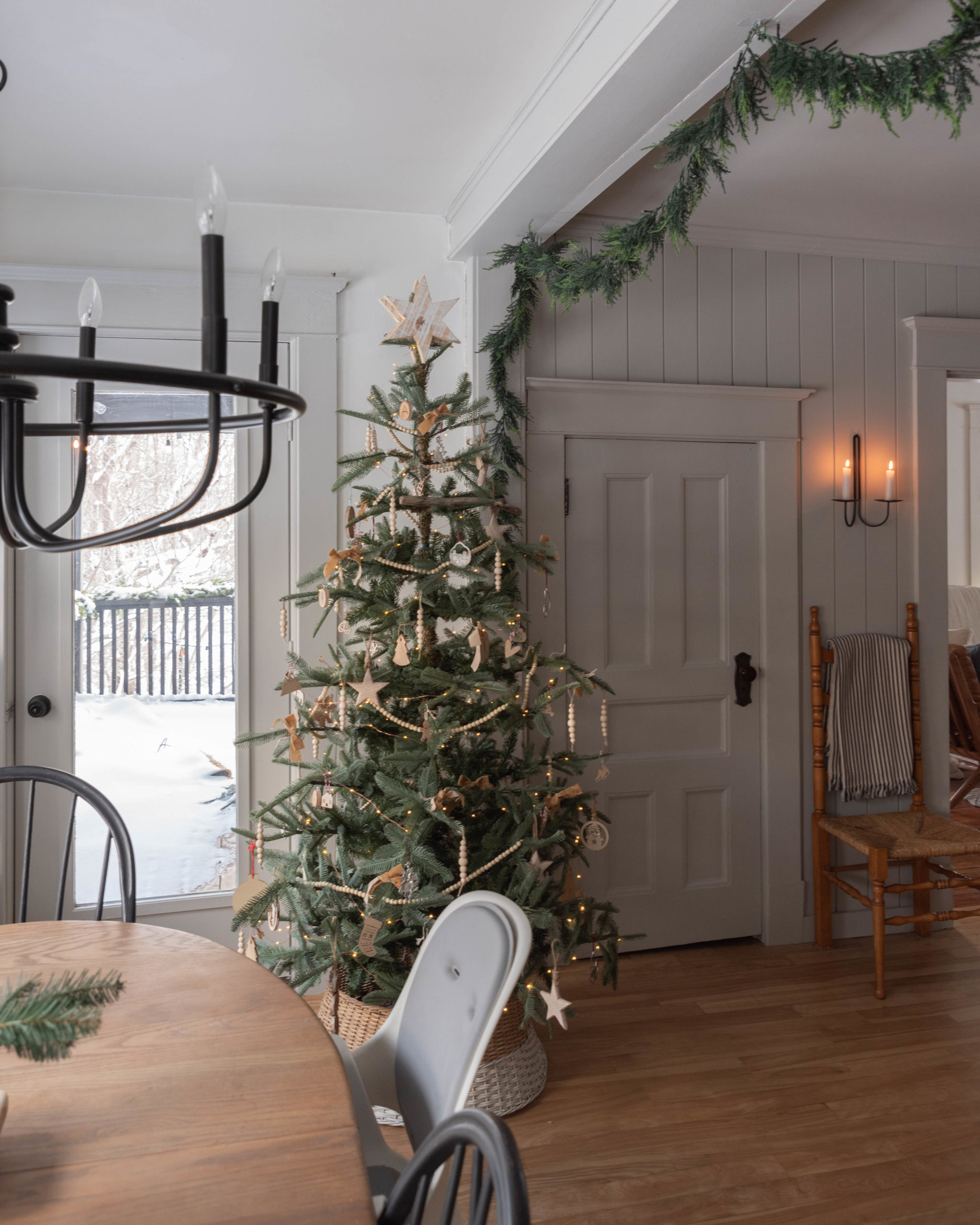 This year, we were super fortunate to be asked by the YWCA of Halifax to be a part of their stay home for the holidays home tour. It was to raise money for all of the amazing things they do for our community specifically the women in our community. Because of that, I really wanted to show respect to them and not share a holiday tour of our home until after it aired.
This year we really went with simplicity with our decorations. Everything was either homemade or collected over the years and we only really bought a handful of new ornaments and decorations. As I get older and the kids do as well, I think we appreciate the smaller items that are collected and timeless when it comes to Christmas.
Using fresh greens made into decor for free as well as using simple wood beads for ornaments, we really embraced the whole Homestead vibes in our home this Christmas and I couldn't be happier. Even our little kitchen tree went viral and made it to big accounts and blogs like Liz Marie Galvin's.
oh, without further ado take a tour through our home this Christmas in the form of photos.