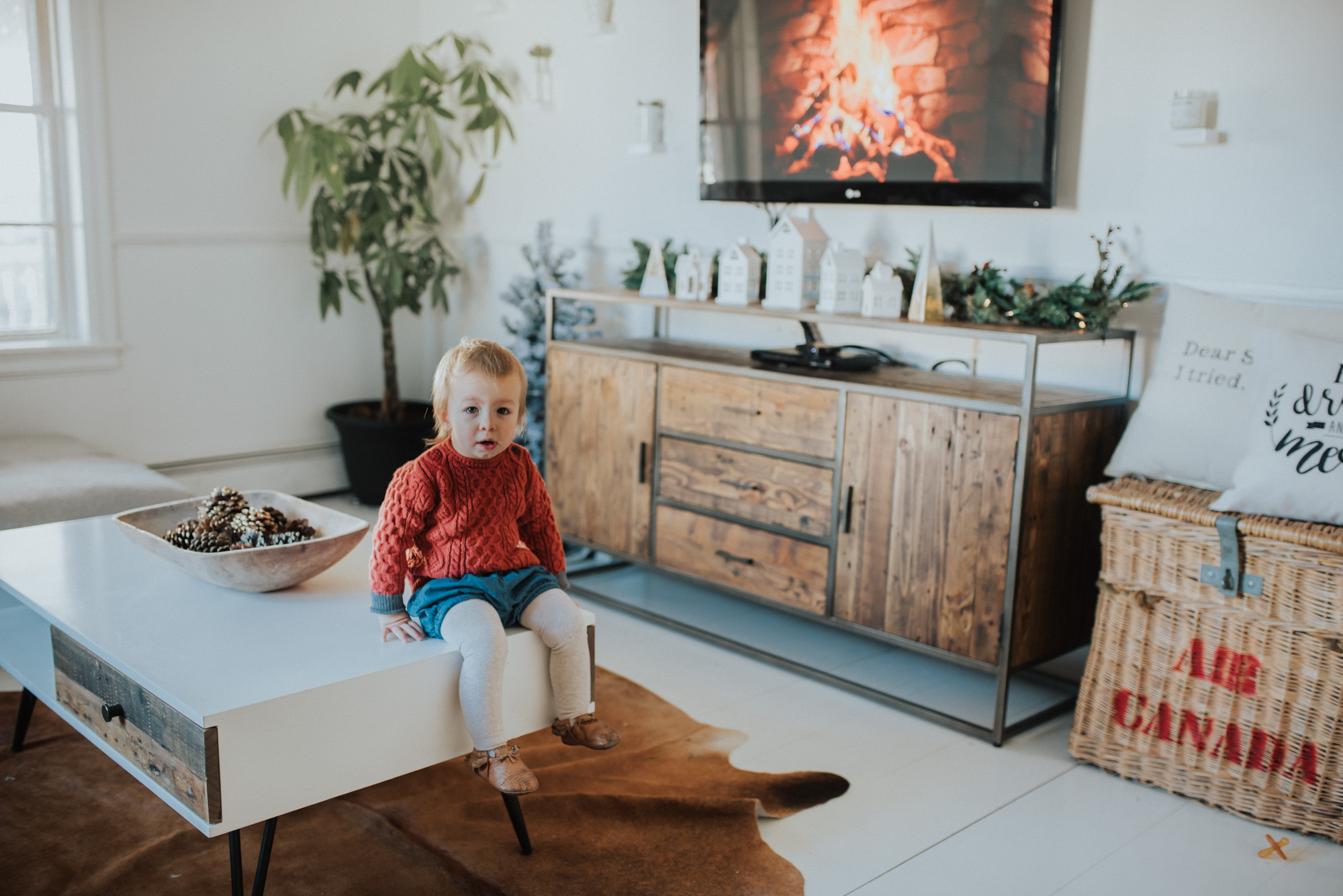 The holidays are now in full swing, especially with the American Thanksgiving done. Our home is full of Christmas decor and with the cold weather outside and our first snowfall behind us, it really does feel magical.
One of the hardest spaces to decorate would have to be the entertainment center, especially if your tv is hanging on the wall. You are left with this awkwardly sized space that could be decorated or not and it often leaves people puzzled as to what to do.
For us, we used the Winchester buffet from Wicker Emporium as our entertainment centre. We wanted something elegant looking but that could house away all of the toys in our living room. The Winchester almost looks like it is made to be under a TV, with a spot for the DVD player,  and we love the slim profile that it has.
When it comes time to decorate, look for inspiration with fireplace mantles as the have the same feel. You need to make sure the decor is low so that it doesn't get in the way of the sensors, and that it matches your overall feel of the home.
I grabbed some inspiration from Pinterest on how to style an entertainment unit.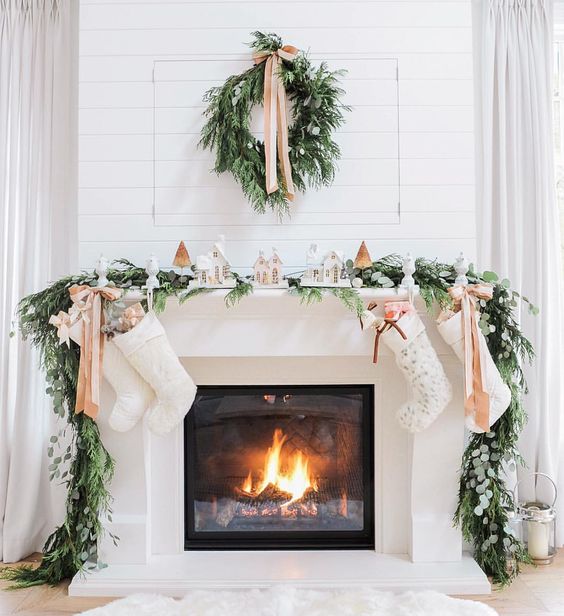 This one from Monika Hibbs is classic and low, perfect for under a TV. The Garland doesn't need to be so over the top to suit the space more, but the overall look is gorgeous.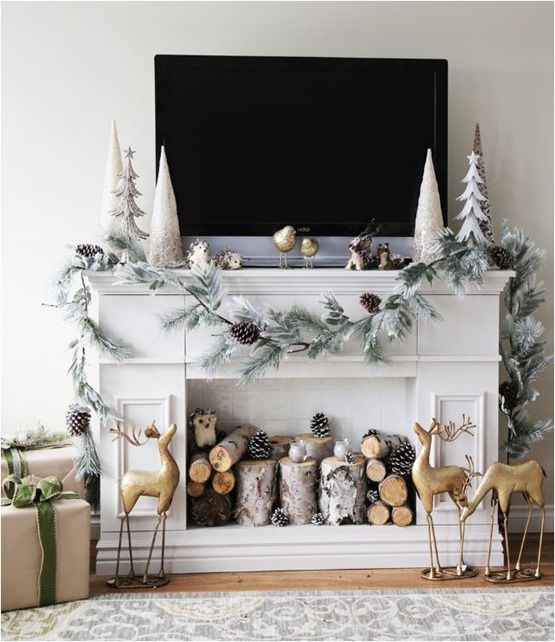 I love this inspo from Ana White. She is a woodworker and was showcasing this faux mantle entertainment system which hades away the cable box. But the styling is perfect for under a TV. I love the highs and lows of the decor and the whimsical feel.
I have pieced together a few different looks under my own Mantle and have done a Blog on how I did it. Check the Video Out below.
[soliloquy id="6908″]
What I used: