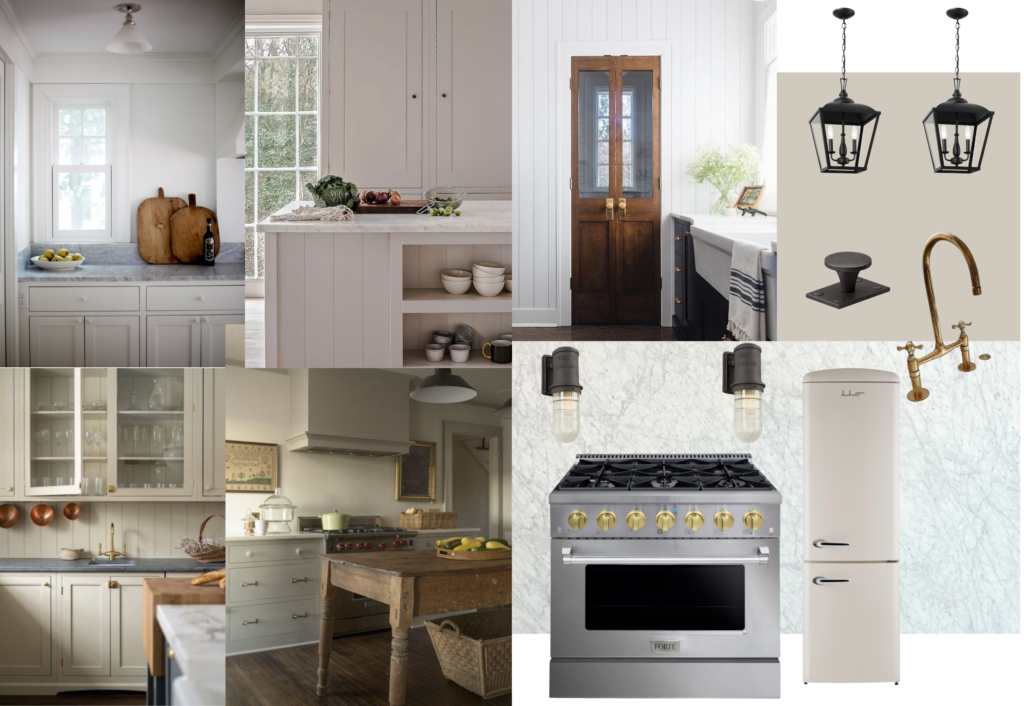 OK GUYS!!
It has been just over a month since we took ownership of Star Acre and just shy of the week since passing the keys of Cape corn cottage to the new owners. Let me tell you, I do not want to move ever again.
We had sold our house in the first five days of being listed but unfortunately our septic failed inspection. We had to put a brand new fancy septic in due to the square footage of the space it was located. That ate up any budget to hire movers. Thankfully as soon as the septic was lined up the house re-sold to someone who had lost out on it the first time around.
I'm not exaggerating when I say it took eight full days, two U-Haul rentals if you don't include the one where they messed up, and about 30 SUV loads to get us moved into this house. It's twice the size of our last home but with three kids comes a lot of storage. I don't think we realized how many things we had in different storage areas of our last house. In this house our basement is not finished but liveable and will eventually be refinished in the coming years. That means there's no storage in that space. Instead, we have an amazing standing room attic with old pine flooring that is great for storage.
So where are we at on renovations?
Remember how I told you we were taking this slow? Well with everything going on to get the other house sold, it took over our life completely. That means the only things we were able to do to this house so far was completely rip up the carpet in the upstairs, complete and Aubrey's room so that he had a safe space, and paint the downstairs living room. We are living in a Turkish rug shop on the upper level, with all of our rugs spread out through every hallway and bedroom as we only have subfloor currently.
So heres whats next,
There are some things we just can't do, and knowing that allows us to budget appropriately. Our upstairs needs to have a hall added in a room to create the home into 4 separate bedrooms (currently have to access one room from another) it is a project that Rob and I could possibly take on but timing wise we want to see what it will cost to outsource that. The other major reconfiguration that we are working on is taking down a wall that runs from the front of the house to the back dividing the house up awkwardly into 2 halves. It's going to then be reconfigured into a big kitchen on the back of the house, leaving the current 1970s kitchen to be completely ripped out and turned into our home office.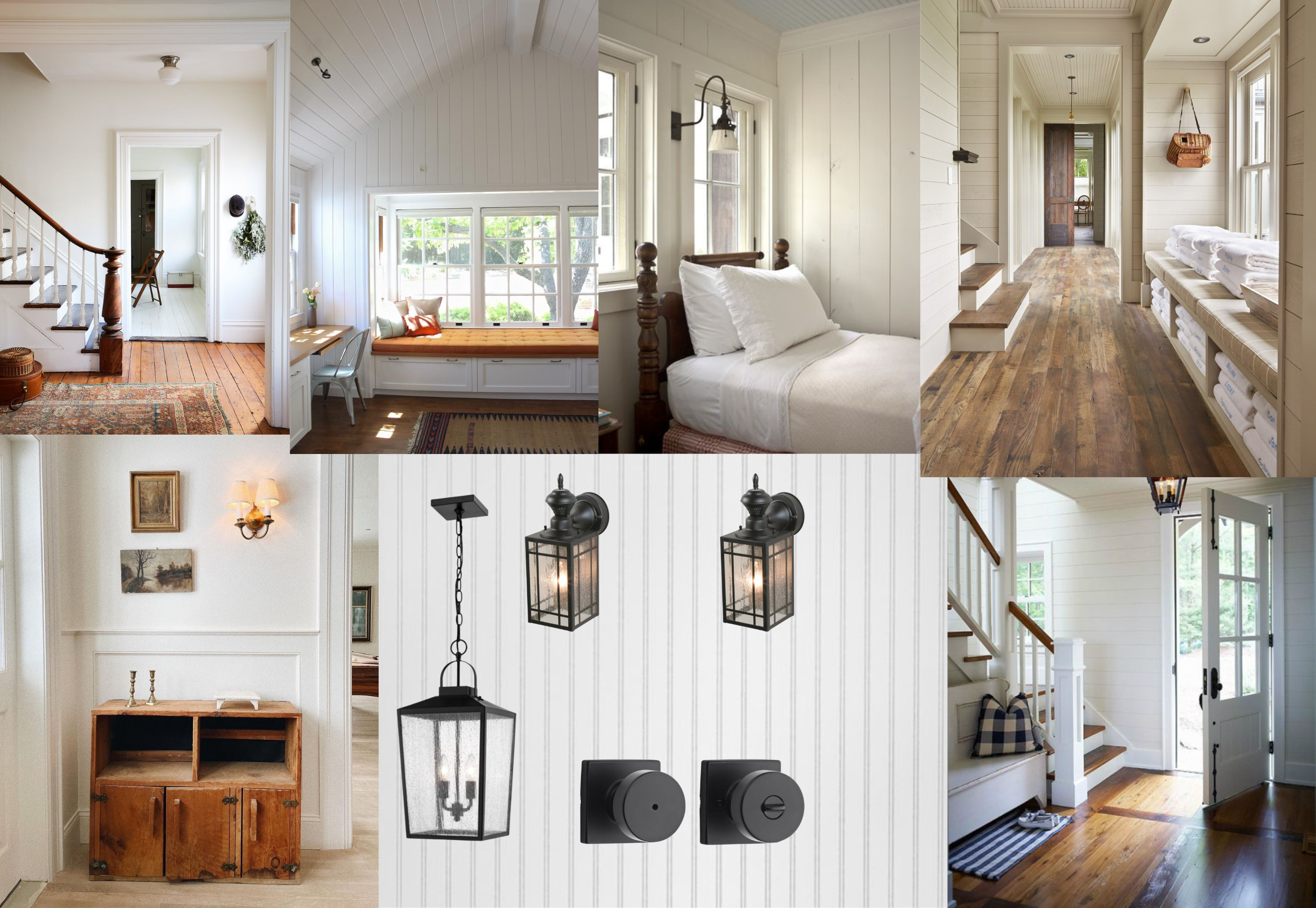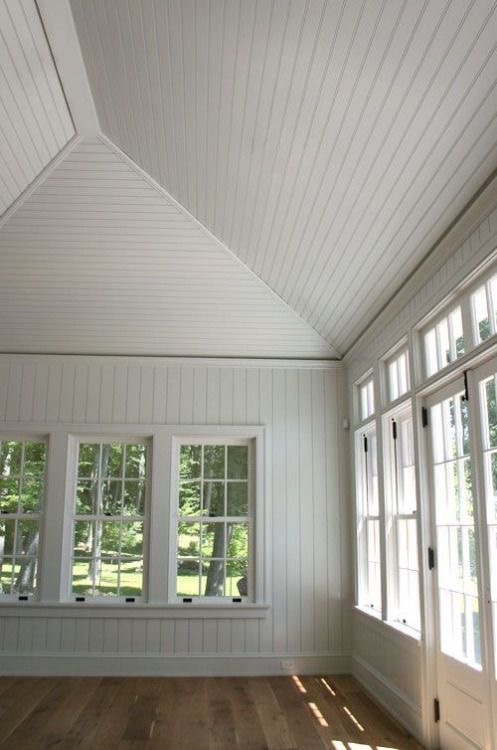 The project that we are starting next week while we wait for these big changes to be scheduled in, is adding bead board throughout our entire upstairs from walls and across to ceilings. As much as I know farmhouse is not as in style as it once was. I always find true farmhouse with an elevated design classic and always in style. That's the true style we want to bring to this house. Our last home was very formal being a craftsman home, where this one is a Victorian farm house from 1879 and needs to have that awesome farmhouse feel. Adding the board as wall texture and ceiling texture throughout the home, is really inspired by that classic farmhouse feel but instead of doing shiplapped horizontal walls that are known for farmhouse, we are using the board and shiplap vertically to modernize it.
One of the biggest inspirations of this was when I went to a home to pick up a Facebook market place find (see the table in here). It was deep on the south shore and when I walked in every single wall throughout the entire house was made of horizontal creamy white shiplap with epic exterior sconces in black metal on interior walls. After speaking with the seller she had said that her ex-husband that she owned the home with hated drywall so instead they used wood for their walls. It was also white and bright because he worked in the minds and really wanted all of the light when he was home. It felt so classic and so comfortable and really inspired as for what we want to do long-term with this home. see photo below she gave me permission to take while I was there.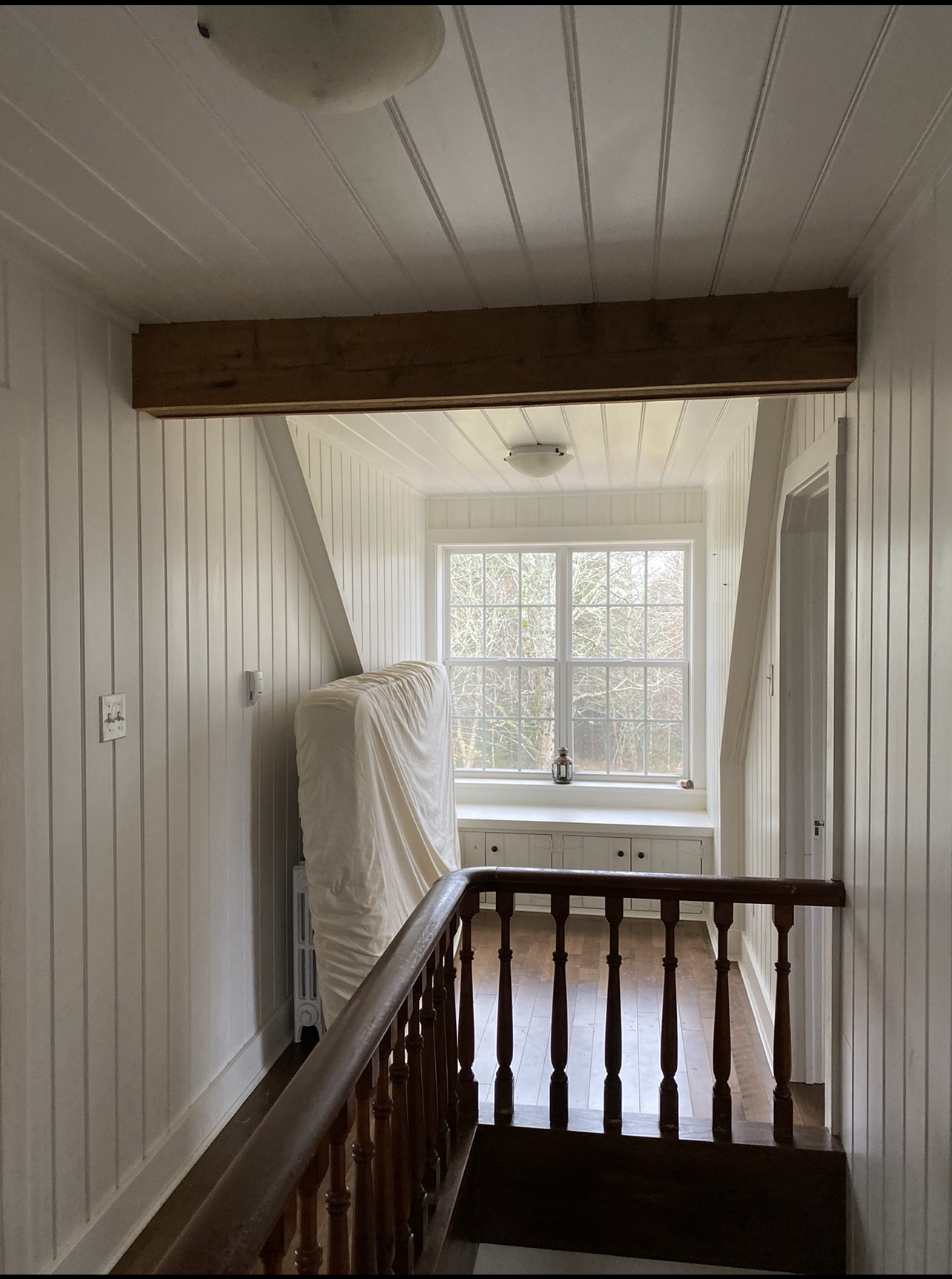 After we've got all hallways done, we will be moving our way downstairs to the kitchen which will hopefully have the new layout at that point. After that we will make sure our mudroom is complete so that we have a good dumping ground for our jackets and boots during the winter season, and finally we will be finishing up by getting our primary bathroom which only has a Jacuzzi tubs and instead replacing it with a large tiled shower. See below for how that will look.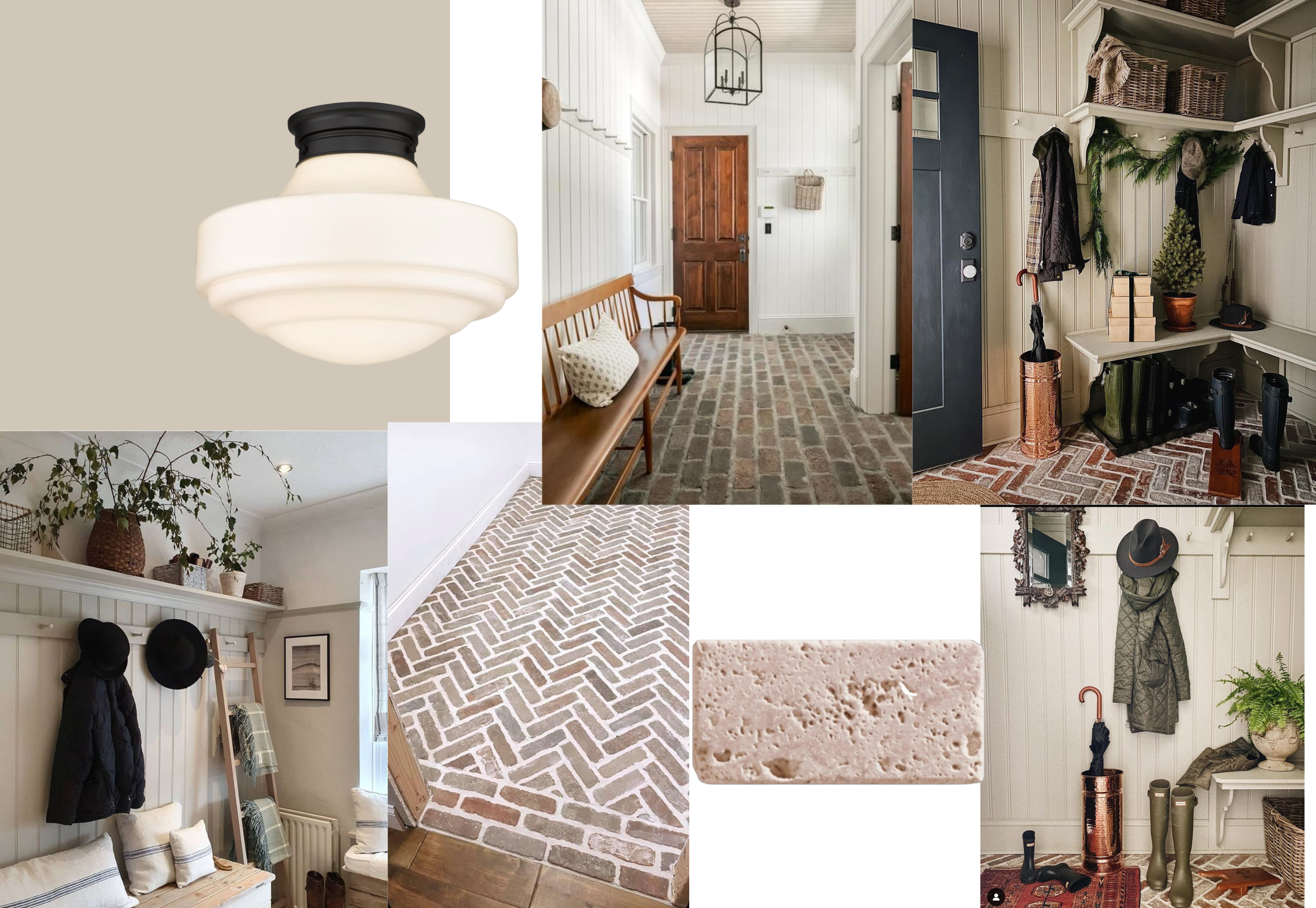 Obviously in this day and age with shortages everywhere, we are not putting any dates on when these projects will be starting or finishing but we can't wait to get these three spaces completed in 2023. Just having these spaces done alone, will make us feel so much more at ease in this new home.