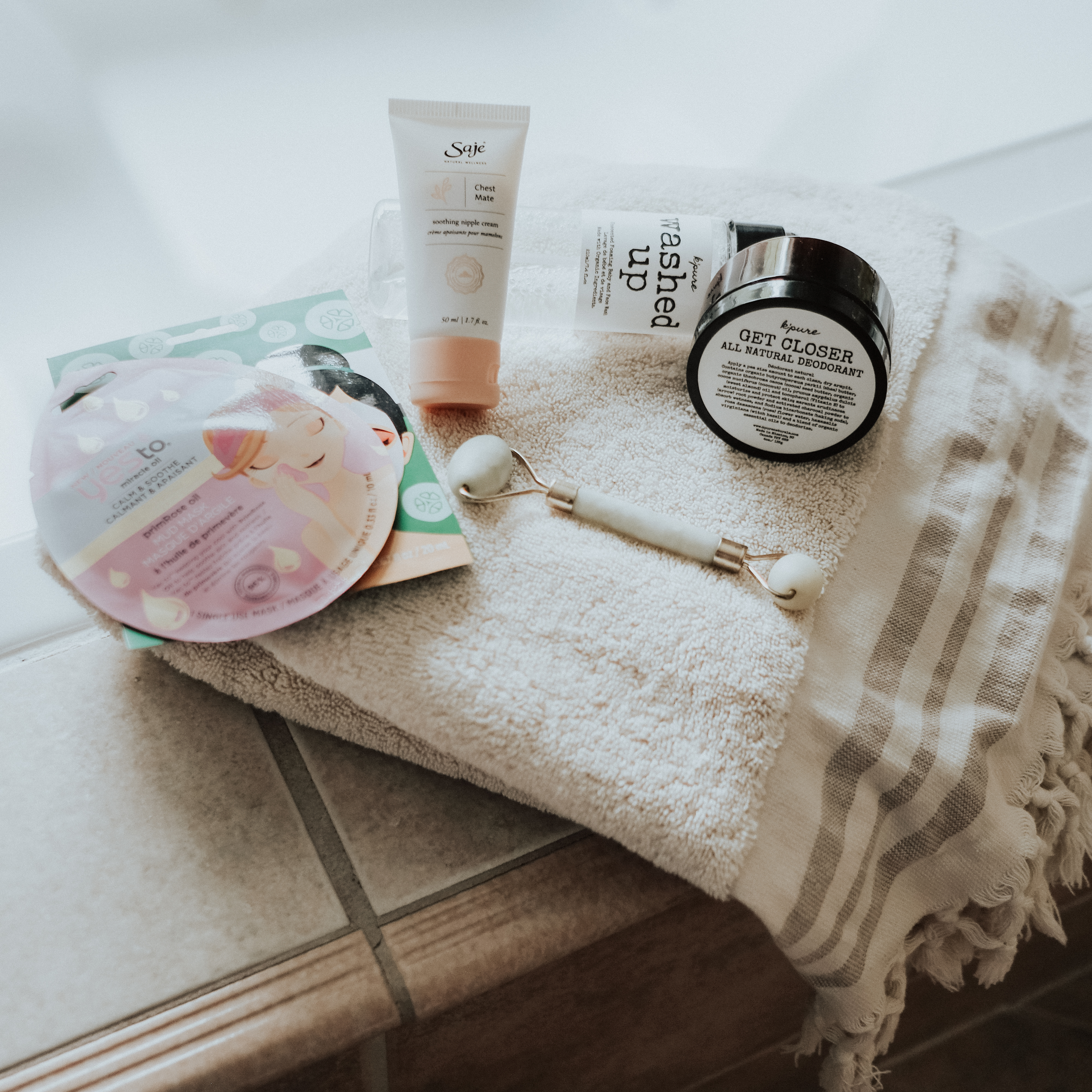 Another month, another round of May beauty favorites from all of the PR packages that we are lucky enough to receive. May didn't bring as many Products and Mail outs and the previous months, but we definitely fell in love with a few and will be loyal customers from this point on.
Top 5 May Beauty Favorites
At Christmas, we were introduced to K'Pure Naturals, a mama run natural beauty company based in British Columbia. Each Item we have tested from this line has been truly amazing and we keep wanting more. But, for the sake of this blog post, here are our favorites so far for this Month.
Get Closer Deodorant– before trying this, I had actually gone almost a year without wearing deodorant at all. The risk of cancer freaks me out and with Rob and I actively trying to cut back on the chemicals we use in the home and our bodies, I would have rather gone without. This deodorant is a GAME CHANGER. It is strong enough to last all day (even for Rob) yet easy to Apply and all natural. It's seriously a must in your natural beauty game.
Washed Up Face Wash- I have been trying to find a face wash that not only works to keep my moisture in but also doesn't have any acids. This came into my life and next thing I know, my pimples are gone and I don't have dry skin like I had.
Jade Roller- OK, this is seriously my new beauty hack. Between helping your circulation, massaging in your oils, and all the benefits of the jade stone itself, I seriously see a difference in my fine lines since introducing jade rolling to my nighttime routine.
And for the rest….
Yes to Face Masks- My new post night workout routine is to throw on a face mask and these ones have been pretty amazing. I personally love the mud versions (small face problems) but Rob says that the sheet masks are equally great.
Saje Chest Mate Nipple Cream- after receiving their entire baby line the other day, I was tipped off that the nipple cream also does amazing things for your lips. Makes sense, same texture of skin. Now I'm obsessed and use it on my lips multiple times a day and as a mask at night.
Want to learn more, watch my YouTube roundup below.