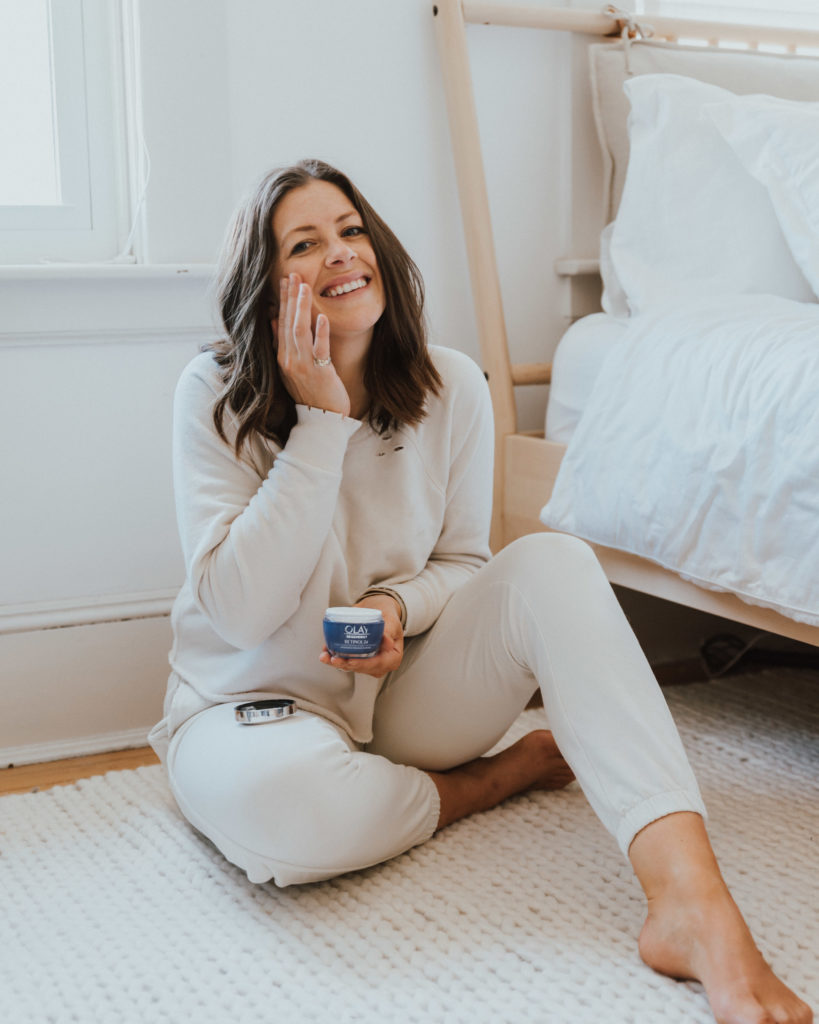 Aging is one of those big elephants in the room. It's happening to everyone, some faster than others, but we all become self-conscious of it at one point or another. The biggest example of this is when you see a beloved celebrity from your favourite childhood movies after not seeing them in anything in a few years, and the first thought in your head is 'WOW, they are looking old'. It puts timing and aging into perspective for that brief moment.
As you know from my past blogs, I have been struggling a lot with aging. From the plethora of freckles that now cover my face all year round, the sunken look my eyes now have after three babies keeping me up all night, and way too much sun and not enough sunscreen in my teens; I look at photos of myself from only four years ago and we don't look like the same person.
My skin seemed to be the biggest culprit of feeling down on myself. My once plump and smooth skin seems creased and sad. I wanted to stop feeling sorry for myself and spending money on all the makeup products to try and hide the skin I was less than pleased to have.
Six months ago, I shared on Instagram with you that I was going to start using the new Olay Regenerist line Retinol24 to see how it could help me with the fine lines, uneven skin tone, and overall lack of glow in my skin. I switched out my regular moisturizer with the line's night cream. It's so hydrating and gentle enough to use every night and I didn't have any irritation on my sensitive dry skin. I was very worried as many other anti-aging products have burned my skin. But Olay has not given me any reaction, just results. I truly noticed a difference in 30 days, but it took a good three month for others to start commenting on my new "glow". The texture and brightness of my skin has improved and I no longer notice any dry spots. On top of that, the fine lines that I hated between my brows and around my eyes have smoothed out and are slowly becoming less noticeable.
This is the first time I've tried a retinol product. Having heard a lot of stories about the side effects from friends, I was scared to make the leap, knowing my skin's history. Olay's is different. It took years to create so that it could be gentle on all skin types and effective—all at a lower price point.
The line consists of a serum, eye cream, and night cream but was designed for you to pick and choose whichever one you want, you can use just one, or all three! I suggest picking the one that would fit best into your skin-care routine. That's why I chose the night cream as I was happy with all of my other skin-care products I was and still am currently using. This way of designing the products also makes things more cost efficient for you. I use it each night at the end of my skin-care routine, using only a nickel-sized amount at a time. The fact that you don't have to use very much, but it's still just as effective allows the product to last longer, which is fantastic and something I always look for. I also enjoy the fact that it's just for nighttime use. My skin-care in the morning is usually rushed with three kids at my feet, and sometimes doesn't happen at all. This lets me keep up with the routine.
I hope this helps with your decision, if you are on the fence about retinol products or not. And I am always here if you have any other questions about my experience. To learn more about Olay Retinol24, go to Olay.ca/retinol!
Katie-Rose
Thank you Olay for supporting my family by sponsoring this post.