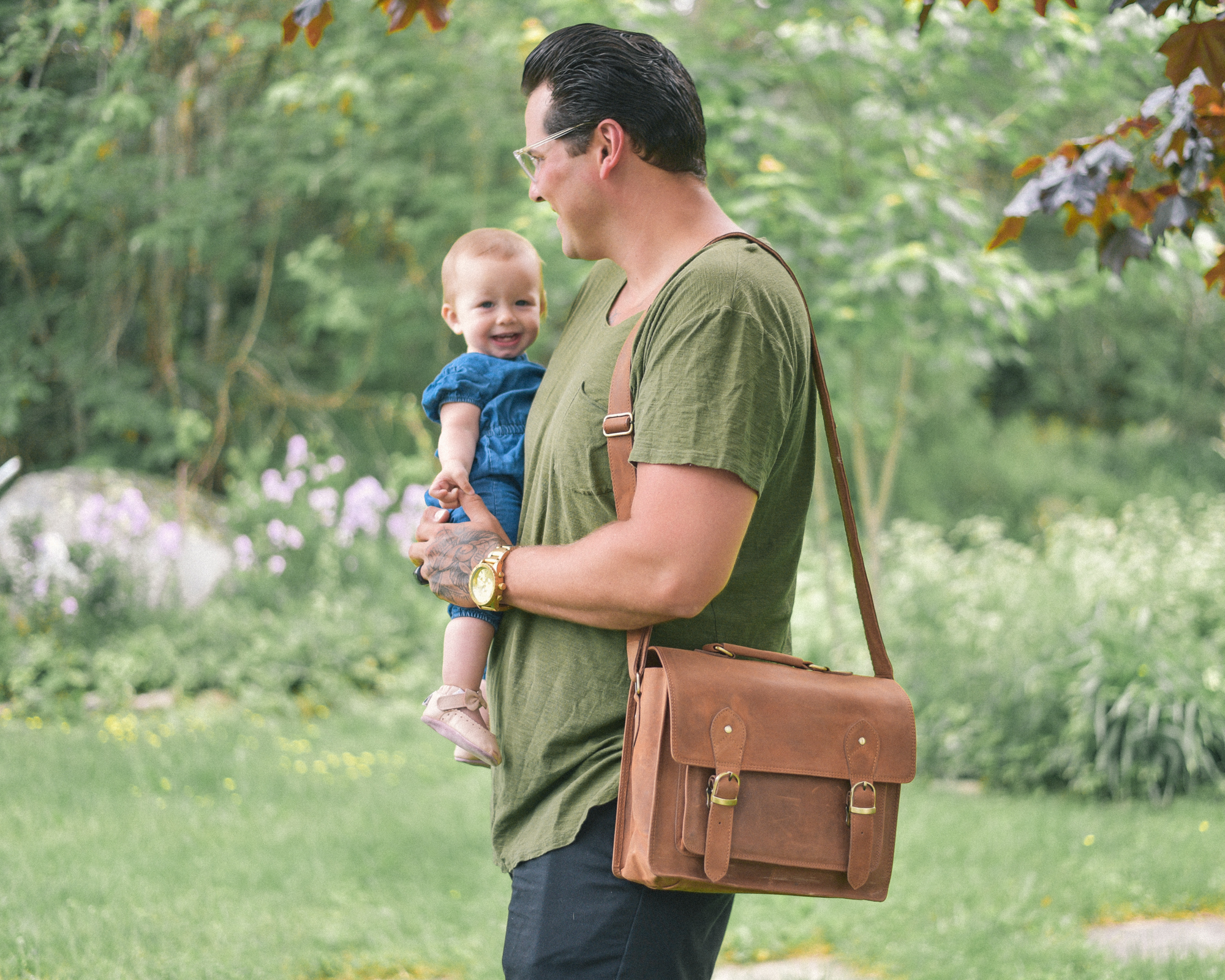 With Father's Day being this past weekend, I knew I wanted to do something special for Rob. This past year has had many ups and down, including me getting busier with the blog and traveling more. He has put my passion above everything else in his life and stepped into the one parent roll on numerous occasions so that I could follow my dream.
While he has been helping me reach my dreams, he himself, has been working on reaching his own. Last year, right after Poppy was born, Rob took the leap and decided to start marketing himself out as a Photographer (read more about it here). But, it's only been these past few months that he's buckled down and started making things happen for himself. His niche, after taking my photos for years, he has realized is Maternity and Newborn. Since the beginning of the year, his photography (@iambobbyducatiphotography on Instagram) has taken off and he seems to have a shoot booked every week until November.
But, after being his assistant on a shoot, I realized that there were some key pieces to his kit he was missing. The first was a professional looking camera bag. I had bought him a bright red one (his choice) from a big box store last year and I hated using it. It looked a bit cheap looking and was definitely not impressive when he walked into a photoshoot with a client. In fact, you are going to cringe, but we disliked the bag so much that I would throw our $4000 camera into the diaper bag in most situations, leaving the actual camera bag at home or in the car. This HAD TO CHANGE. I turned to Etsy Canada Makers to find a bag that Rob's dreams are made of.
His favourite thing in the world is a good buttery cognac leather. I stumbled on a shop called Country Craft 53 based in Toronto, Ontario who pride themselves in their rustic leather items. This bag SCREAMED Rob, and all I could think was him saying 'oh man, this is going to wear so well". And guess what Rob said when he opened it? lol. It fits our Nikon D750 with lens perfectly and we can fit a second lens in it as well.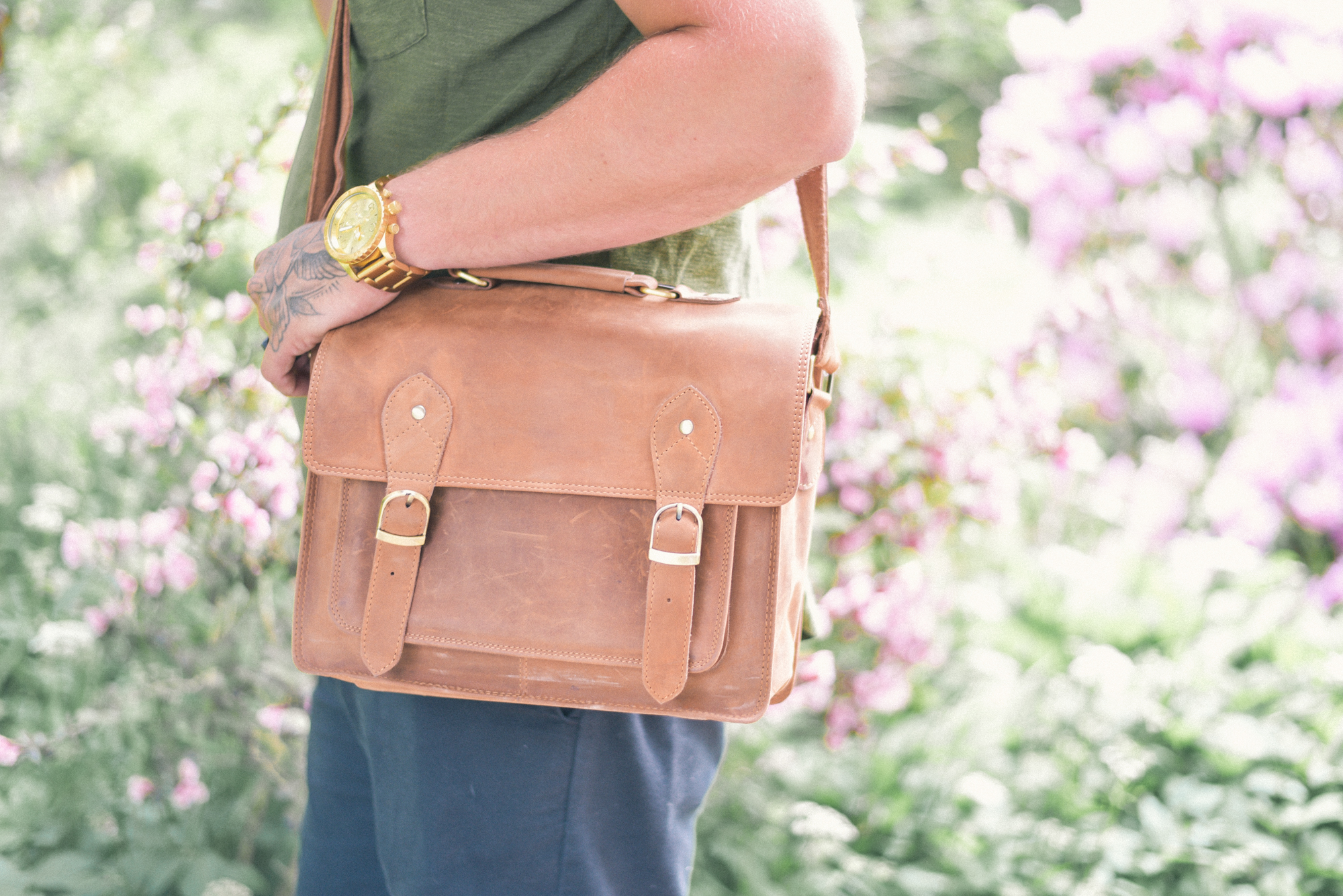 Our strap on our camera broke during Rob's first shoot after buying the camera. Which was fine because it was the huge ugly Nikon one that came with the camera. We kept saying we would buy a new one but a year later, it never happened. While on shoots, I saw him always panicking for a safe place to set the camera while he did something because he had no neck strap to it. I knew it was finally time to get him a replacement. Going with the leather theme, I fell involve with the straps from LF Camera straps which hand makes each item in Montreal, Quebec. The Caramel leather was perfect for Rob. It fit well, even with his tall frame, and came with great quality keyrings to keep the camera safely attached.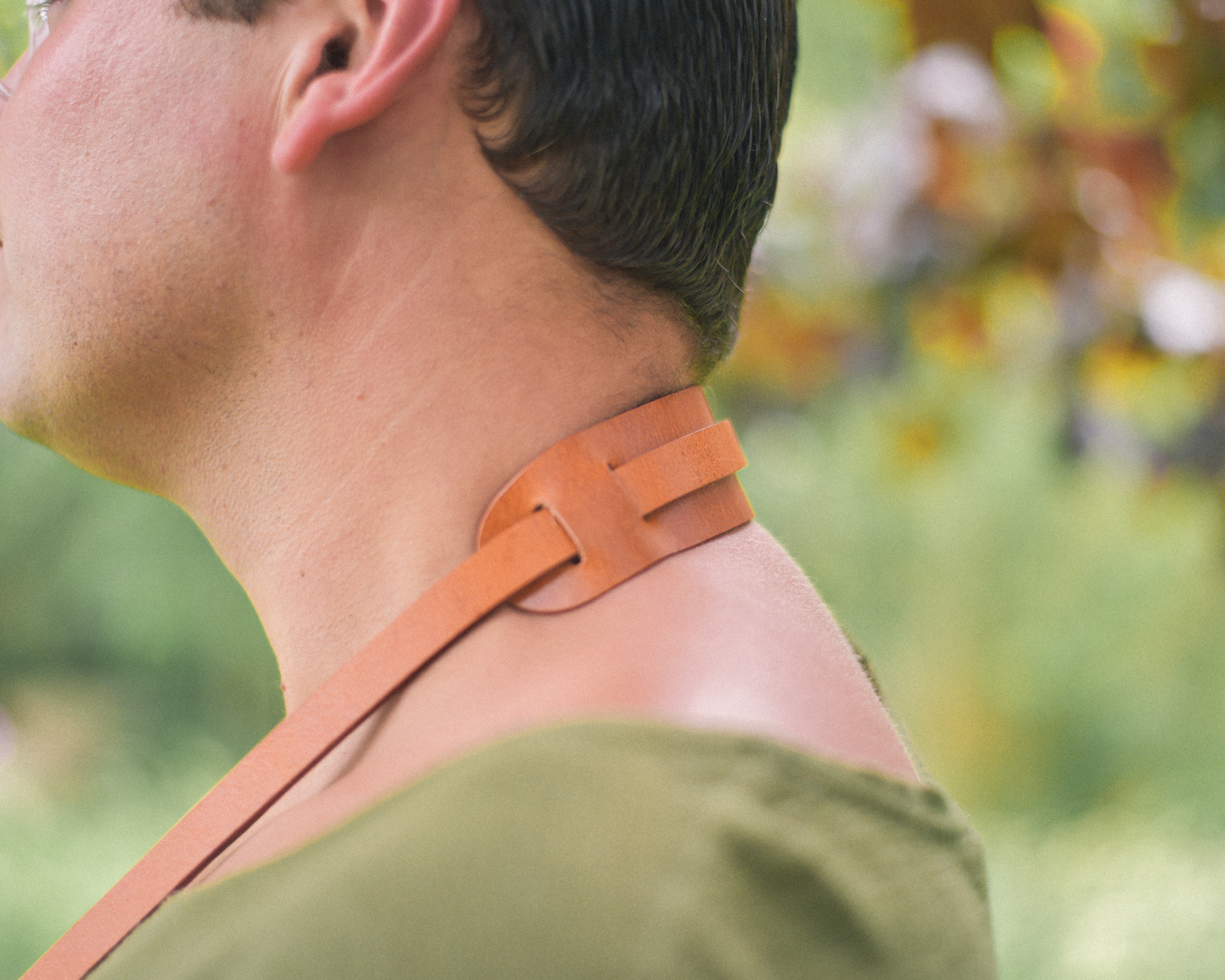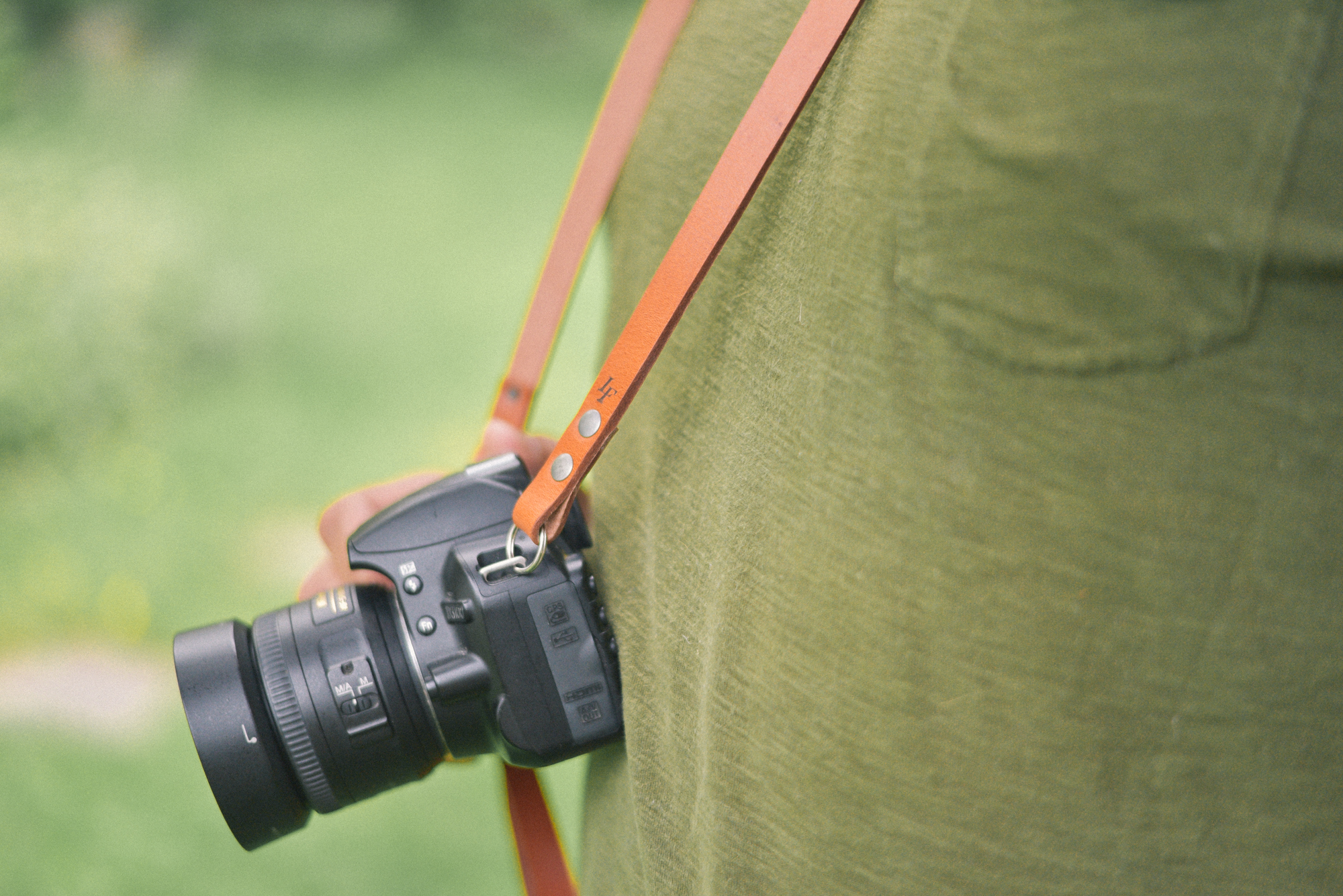 The last thing that I needed was something I had only seen online and though was an amazing idea. Especially for the clumsiest of people a.k.a. me. It is a wrist strap that attaches like a neck strap to your camera but keeps your camera safe in situations where your neck strap may not be in use (think reaching over on a ladder to get the perfect shot) The more professional the camera, the heavier it is, so I wanted this strap to make sure there was no dropping it. Think of it like an insurance policy. I wanted the strap to match the leather of the neck strap so that they can be on the camera at the same time and found that Mono 2016 had exactly what I was looking for. This shop is another one located in Toronto and is full of fun quirky items like leather earrings, and glasses cases.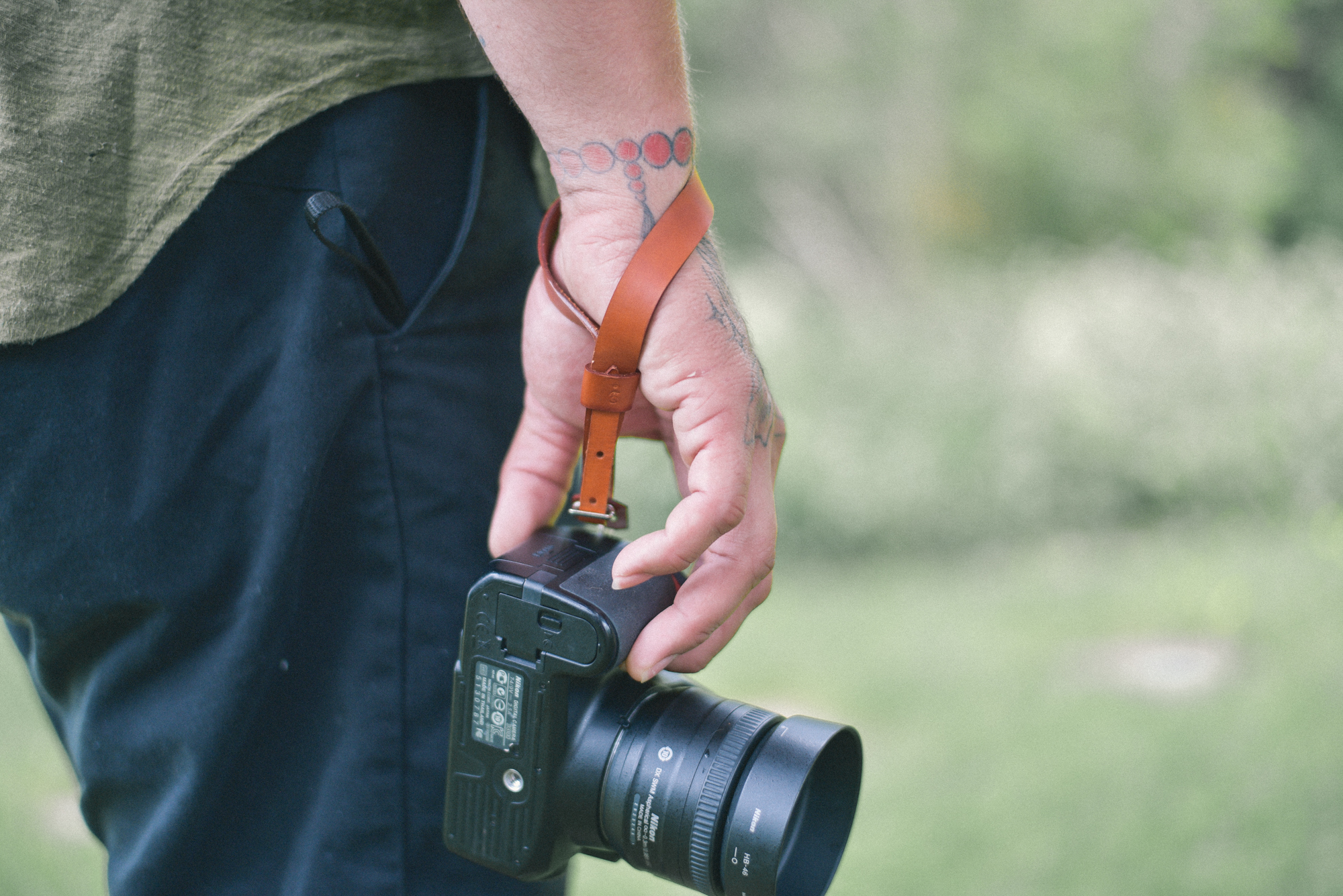 It was so surreal watching as Rob opened up the gifts. I know its only Father'd Day and we usually just exchange cards on holidays like this, but, with all he's done for me, I wanted him to know that I appreciate him from the bottom of my heart. He needed to know that, even on those days he doubts himself, he is the greatest dad to our kids. So great in fact, I'd have 20 more with him (not really,..well maybe).
Do you give big gifts on Father's Day?