Hi Guys, Rob here taking over the blog. Katie-Rose asked me to round up the top gifts that I would want under the tree this year. From new dad, to tech loving, I tried to represent all men in this fun gift guide for the millennial dad.
With our love of getting outside and a son who is too big for the trailer, but not big enough to keep up on his own bike, this solves all problems. Easily attached to the back of any adult bike, the child can choose to peddle or not, but still learn about balance and fall in love with biking. This gift is perfect for the outdoorsy dad who wants to spend more time with his kids.
There is nothing like slipping on a new pair of slippers on christmas morning. Glerups are my new favorite as they let my feet breath but still have the warmth we need on our old house's floors. Plus, these look great enough to run to the village grocery store in.
Fatherhood changes you. But, before we had Aubrey, we read a ton of books in lingo only doctors would know. This book is perfect for the new or expecting Sports fanatic dad as it break it down into words that we know, sports plays.
With a new BBQ this year, we went all out and BBQ'd everything. But with the Colder months here, that doesn't mean that the BBQ needs to go away, This digital meat thermometer for your bbq, will let your phone know when your meat is ready so that you can stay inside where its warm.
After having Google Home and Phillips Hue in every room of our home for about 5 months now, I don't know how we lived without the duo. If you are wanting to make a big gesture to your tech loving dad in your life, this is the gift for him to make your home feel like you are living in the future.
Every man should own a pocket knife. From woods things, to opening packages for your kids, they come in handy everyday. I have the Opinel Knife and really like that although it has a sturdy wooden handle, it still allows the knife portion to fold down and lock, keeping it safe when stored.
If you have a dad who needs a pen for work, get him one that stands out and is a conversation starter. Deer horn pens have the weight of an expensive pen and the look to possibly start a conversation to get him the next big job.
In this digital age, most people are already on the drone train. But as a photographer, I like the idea from a business standpoint. If you have a dad who enjoys photography and video, this would be sure to make his jaw drop on Christmas morning.
With two young kids to dress for the outside elements, and an active family, we need to make sure we prepare for the weather. The Digital Weather Station is in our kitchen and helps plan the day.
I am an avid sports fan, especially Football. Blue prints to my team stadium with be the perfect photo for in a dream man cave I hope to one day have. They look good, but also mean so much.
I always like the idea of creating something from scratch. When it comes to making home-brew, not only is it a cool process to see, but it also saves money in the long run.
If you know me at all, you know I love to cook. Pulled pork tastes good in pretty much everything. If you have a meat lover in your family, these make those pulled pork taco so much easier.
As a dad, we need to be armed with a wealth of knowledge on how to do anything from killing spiders to fixing a light. This book will give you the know-how to be the king of your castle.
As a man who grows a beard at least once a year, I know first hand how important proper grooming of it is, especially the difference a beard oil makes to the softness of the hair. If you have a bearded male in your life, this is the perfect gift, even for the manliest of men.
Cooking is a fine art, but a proper knife can make it that much easier. I recently have been able to get my hands on these knives and the quality is like no other. If you have a serious cook in the family, he NEEDS these to step up his game and get inspired to cook more, just to be able to use them.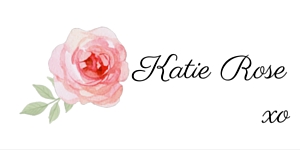 Whats on your Christmas list for your guy? need any help? don't hesitate to ask.