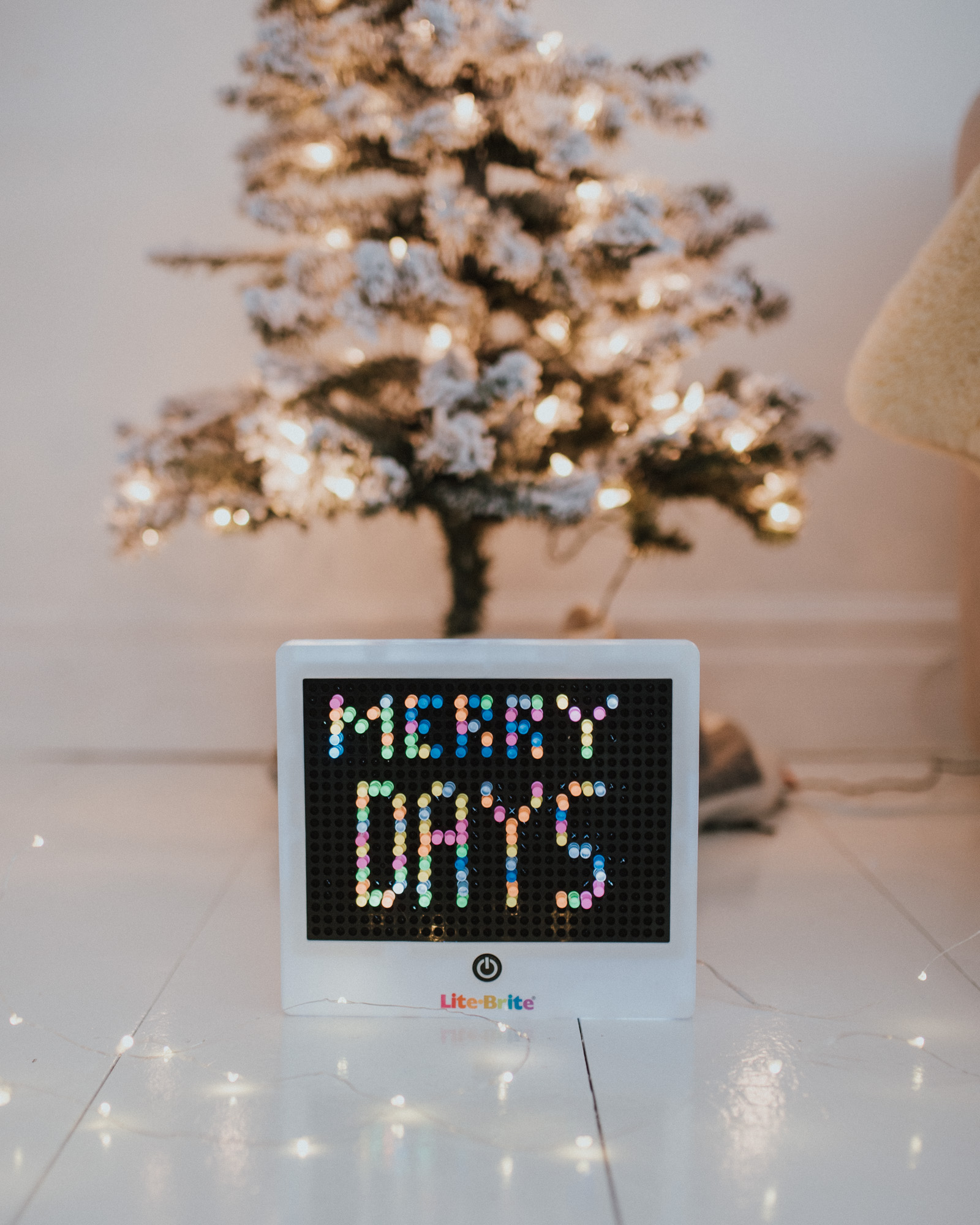 Aubrey is definitely one of those "hard to buy for" kids. Like most kids his age, he likes toys in theory but quickly loses interest in them once we bring them home. This Christmas, we're focused on toys and gifts we know he will enjoy for a long period of time. That is a very hard feat.
To make it easier on you parents, grandparents, aunts and uncles who are in the same predicament with 3 to 6 year old kids in your life, I've teamed up with Walmart Canada to scour their gift assortment (I was literally at the store for 2 hours) searching for the top gift ideas that educate and entertain. And for those of you who love to shop online, Walmart.ca has everything you need.
Walmart is such a great place to shop as a mom, especially for the holiday season because it is a one-stop shop. I think that's why I enjoyed piecing the below gift guide together for you so much.
I was able to get my Christmas shopping, my groceries, and even my decorations, including a pre-lit tree you will see in all the photos, all done in one go.
So without further ado, here are my top gift ideas for your 3-6 year-olds this Christmas.
Holiday Gift Guide For Kids Ages 3-6  
Pyjamas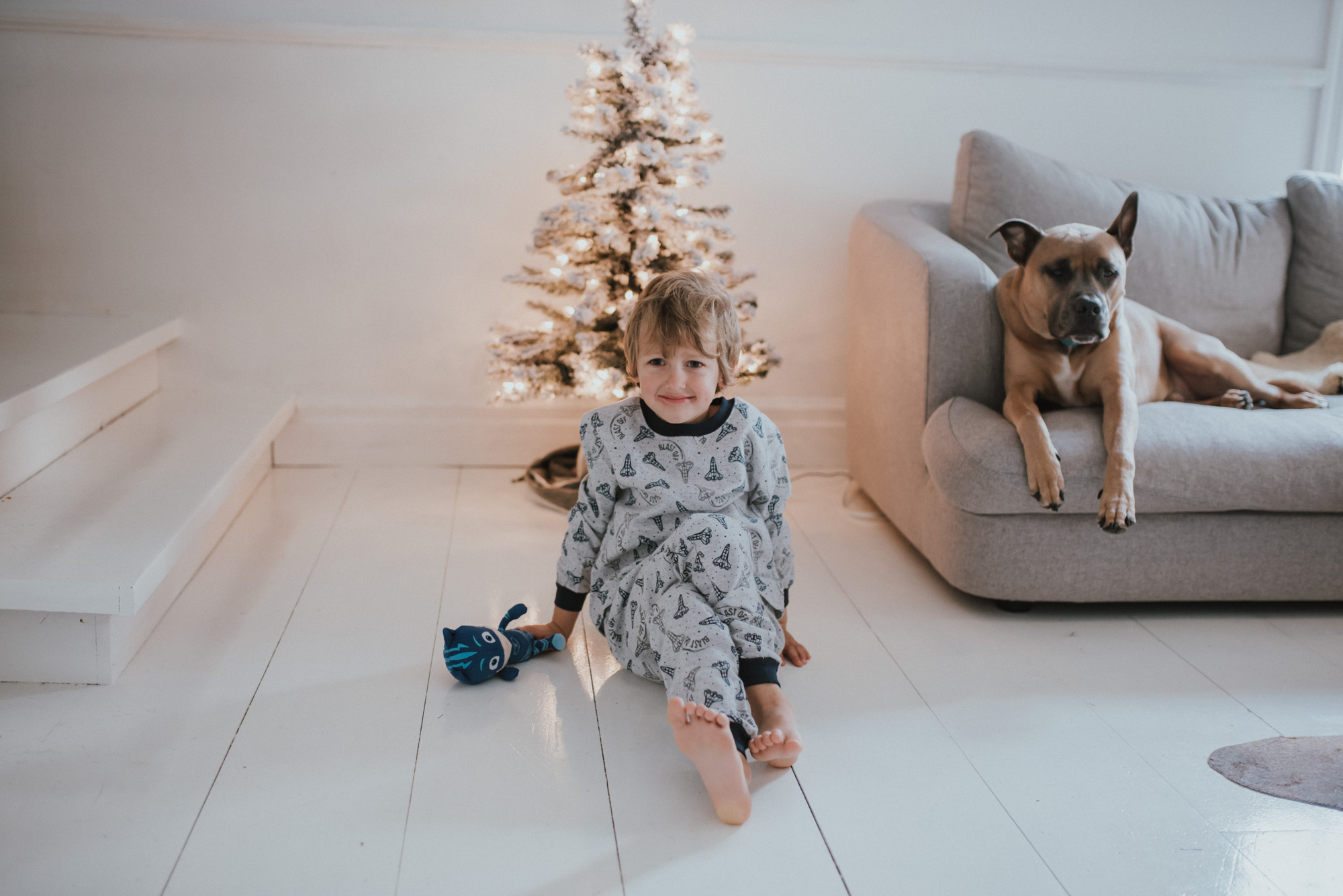 One of our family traditions growing up was getting a new pair of pyjamas to wear on Christmas Eve. We have carried on this tradition with our little family and it means so much. But, with Aubrey being just shy of 4 feet tall at 4 years old, it's hard to find affordable and cute sets for him. I was pleased to find such a great selection and a good size run at Walmart for Aubrey. I stocked up on a few different patterns, and I am going back for these Christmas themed ones ($19).
Building Sets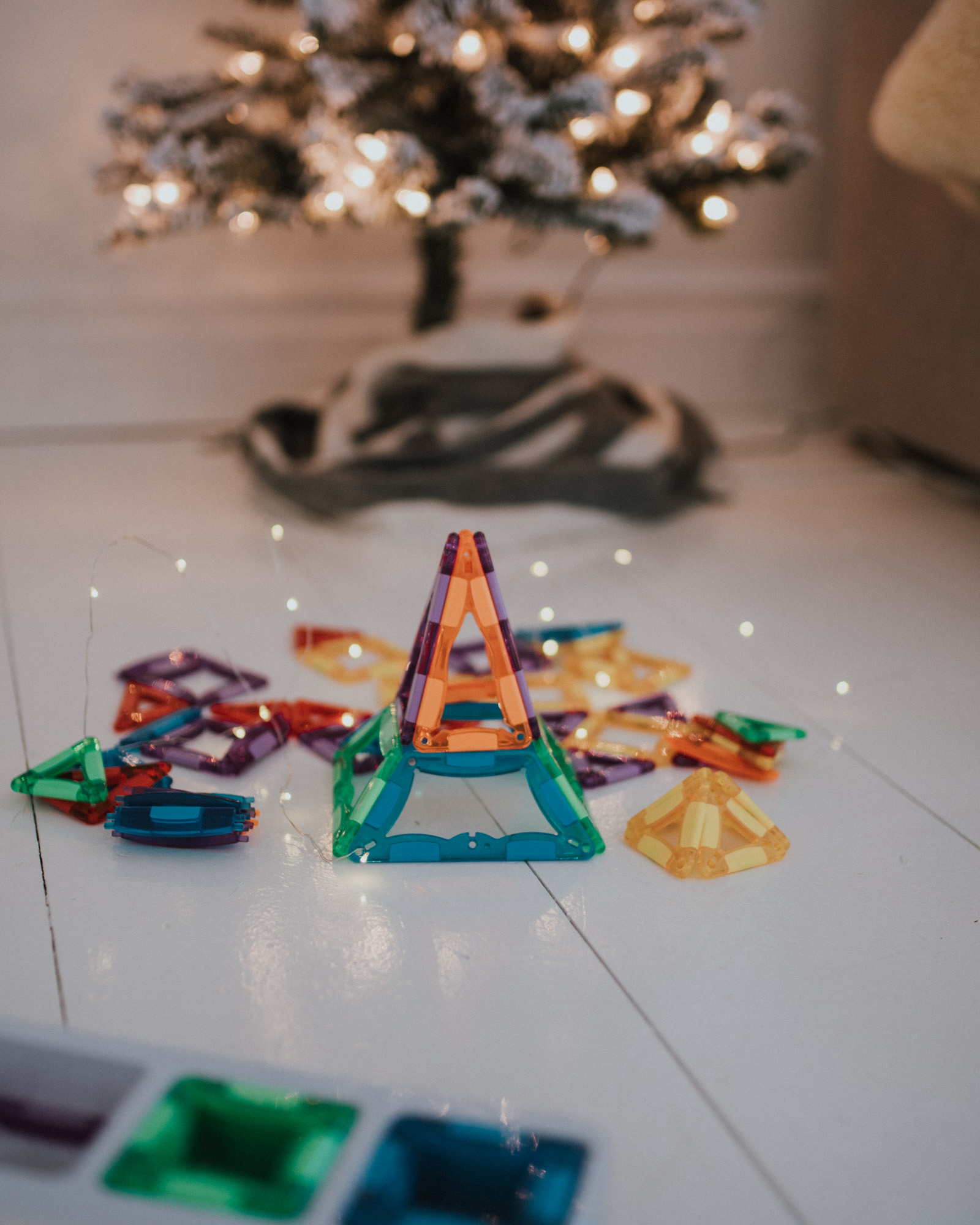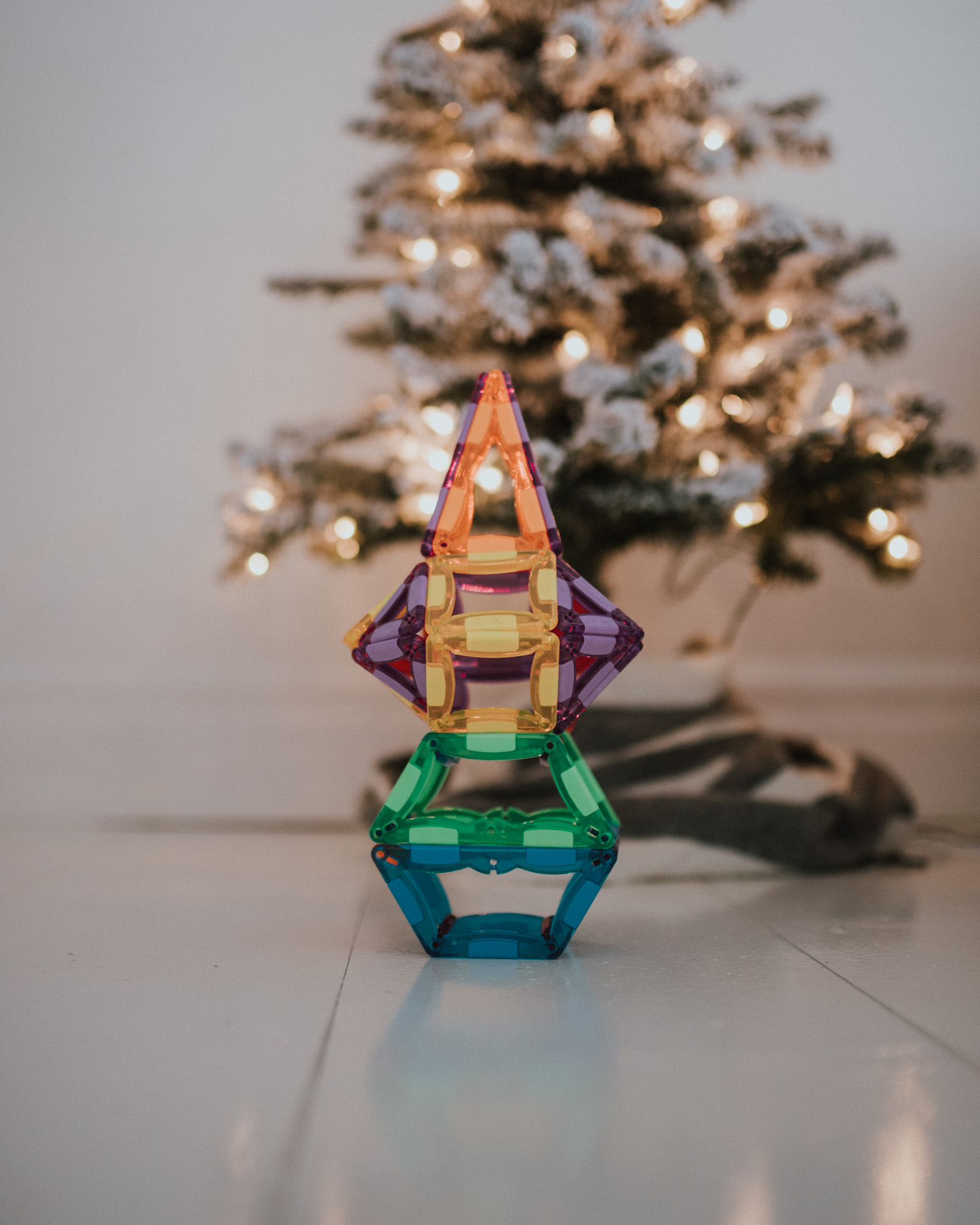 We love gifts that will keep Aubrey busy but also flex his brain. He has been into building and designing since a young age. We are pretty confident we have a future engineer on our hands and want to nurture this interest as much as we can. When we saw these magnetic buildable shapes from the MagCreator Construction Building Set ($45), we knew they would be the next BIG thing for kids who enjoy creative building. Walmart has a great selection of building toys with many different sized kits.
The Classic Lite Brite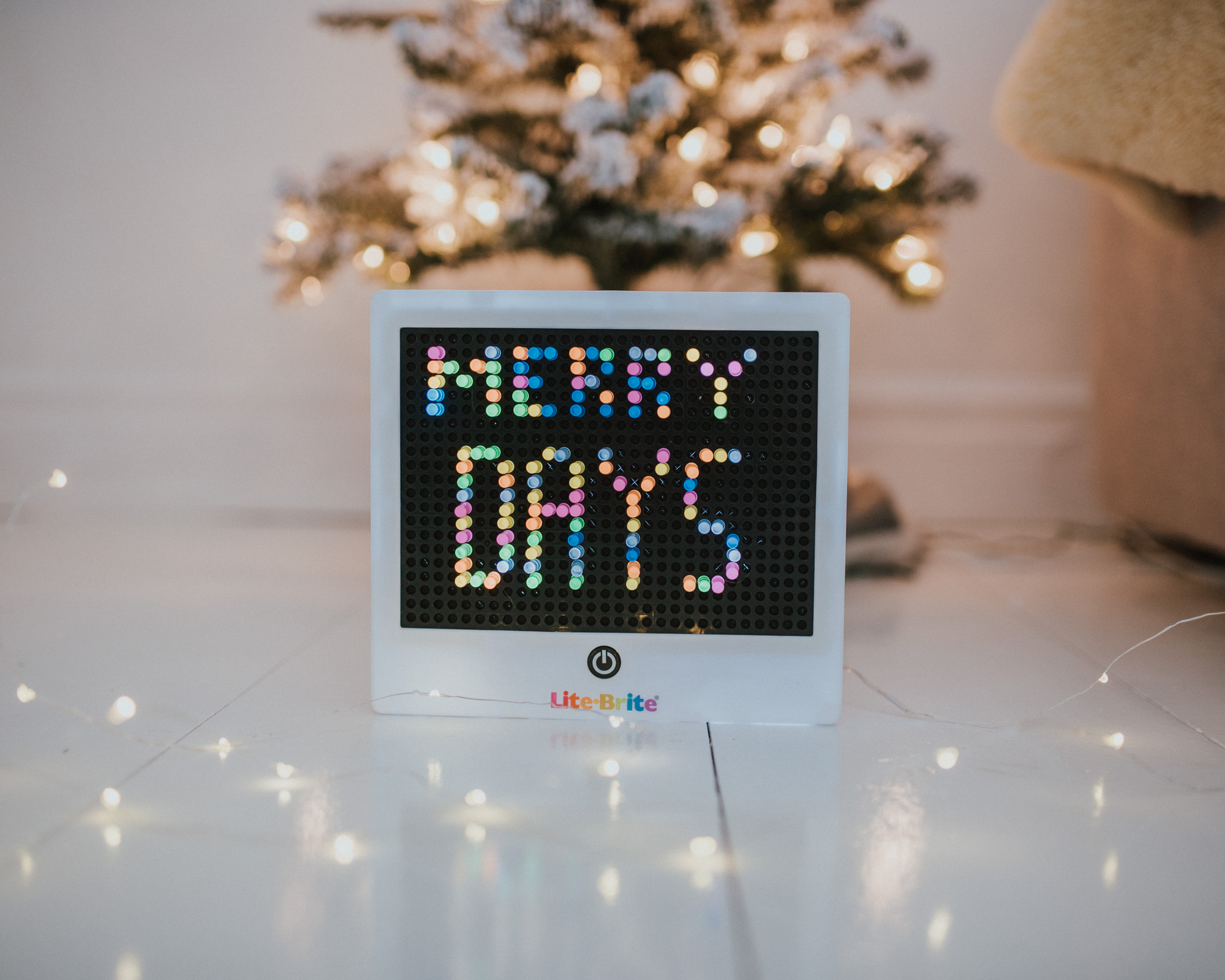 Holy Smokes! Gone are the days of the old school Lite Brite, with its paper refills etc. The new version – Lite Bright Easy Push and Plug Magic Screen – was probably the most shocking, yet amazing gift I chose to be included in this Gift Guide. It is lightweight, battery operated, with optional storage for the pegs you can attach or detach. The screen is also made to be reused over and over. What a total makeover! And going with the theme of educational, this is the perfect gift Aubrey will love to create on and can even have it in his room on display. And for the price, I may have bought a few more to give as gifts, shhhh.
Comfy Cozy Clothing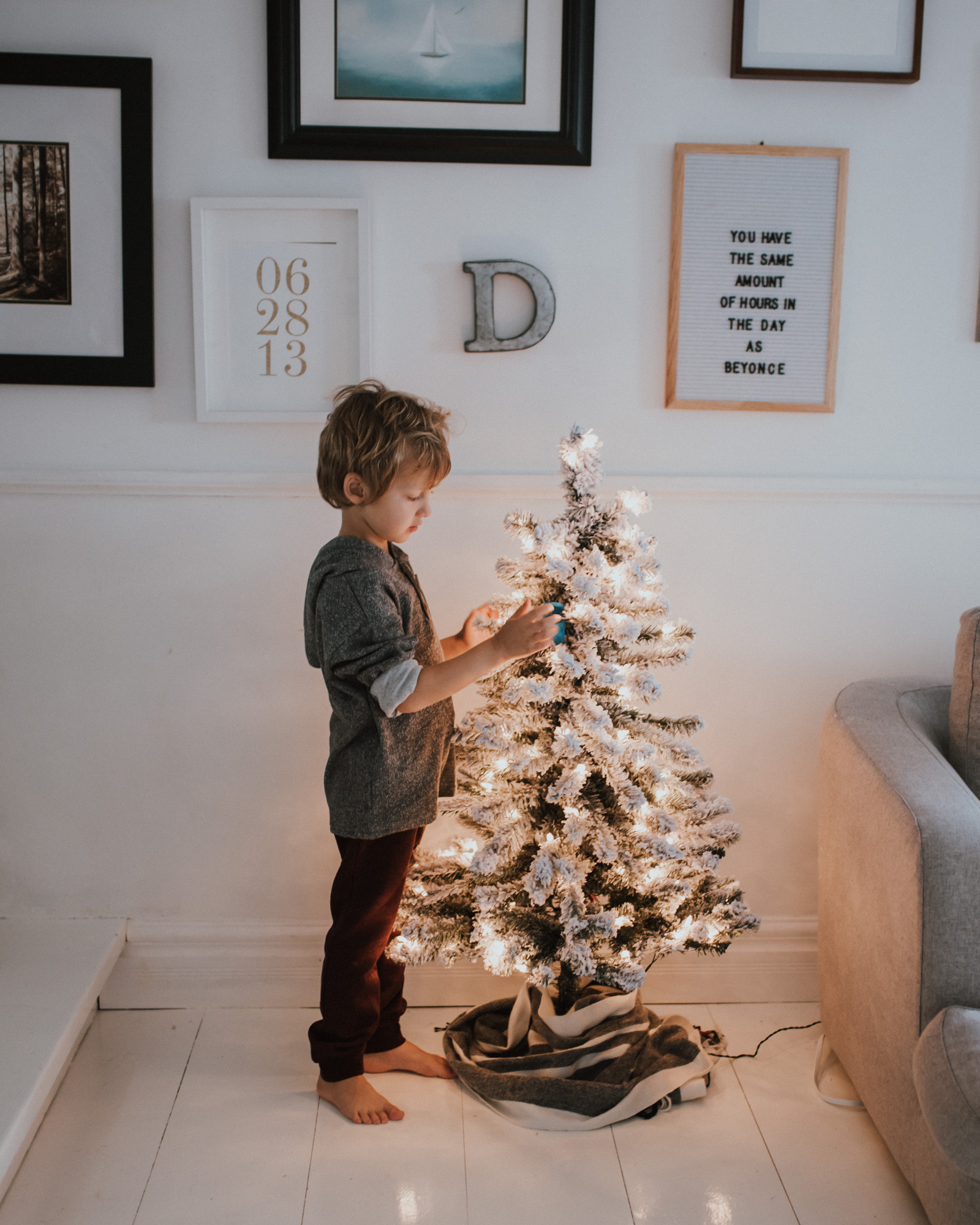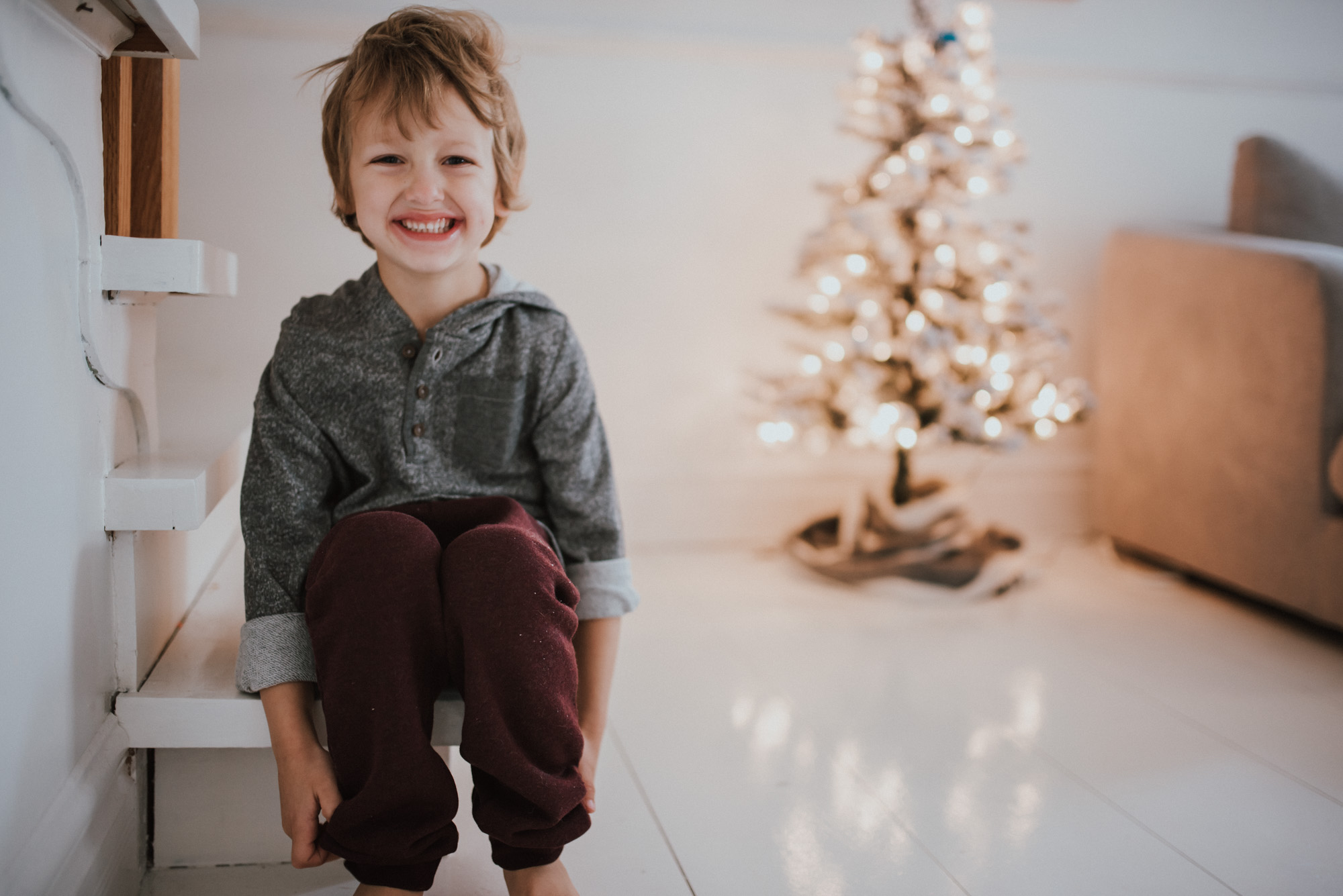 Aubrey is at the age where not only is he hard on clothing, but he only wants to be in sweats all day long. Can you blame him? We moms, I am pretty sure, made athleisure a thing. I recommend these adorable Canadiana Boys' Knit Fleece Joggers ($15) and this George Boys Hoodie ($9) as they are amazing prices and super stylish. It's a perfect outfit for weekend lounging or to wear under a snowsuit – and I did the ol' wash and dry test – they washed great and had barely any shrinkage. That's winning in my books.
Robotics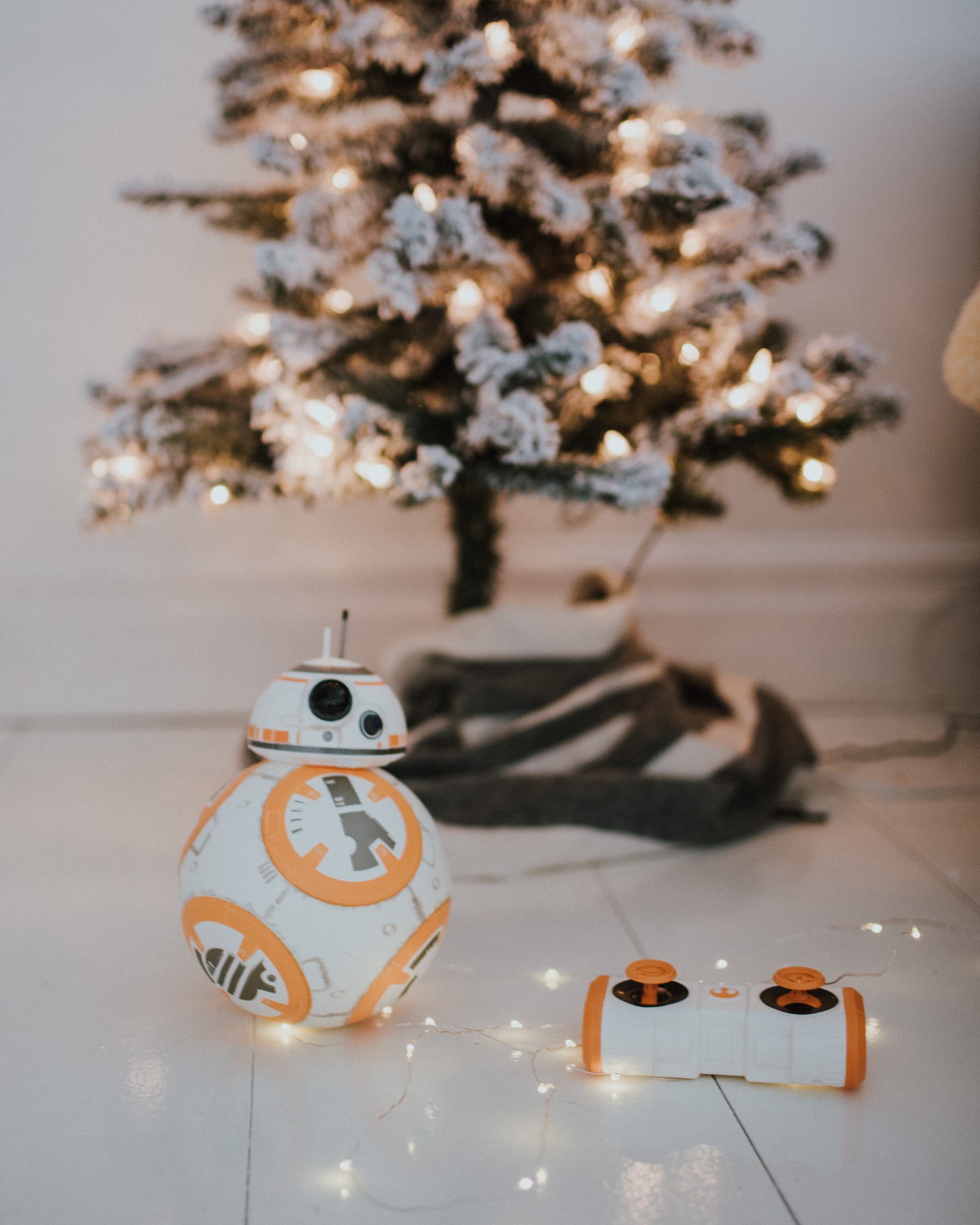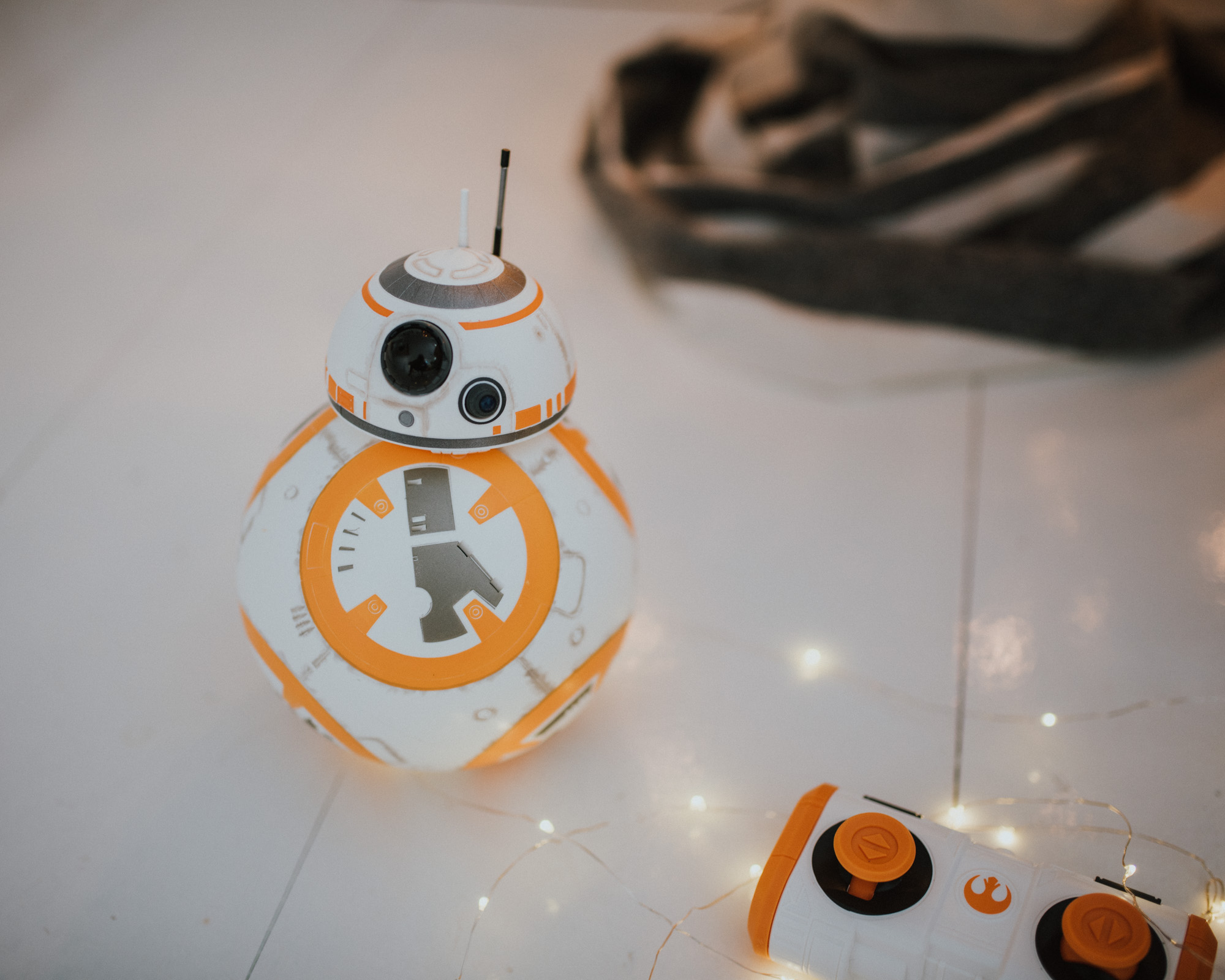 Aubrey is obsessed with robots at the moment, as you might have noticed from his Halloween costume. One thing he mentioned that he'd really like Santa to bring him is a robot. I searched the Walmart shelves and they have so many options. I originally loved this Patrol Marshall Playset ($70) – if your child is still PAW Patrol Obsessed, this is a must! But Aubrey has slowly grown out of PAW Patrol, so instead we went with this Star Wars BB-8 figure ($40). I tested it out for this review and it is super cool and can be controlled by remote or voice. And, with Walmart's affordable additional warranty, I have it protected just in case bb-8 meets his match.
Family Fun Games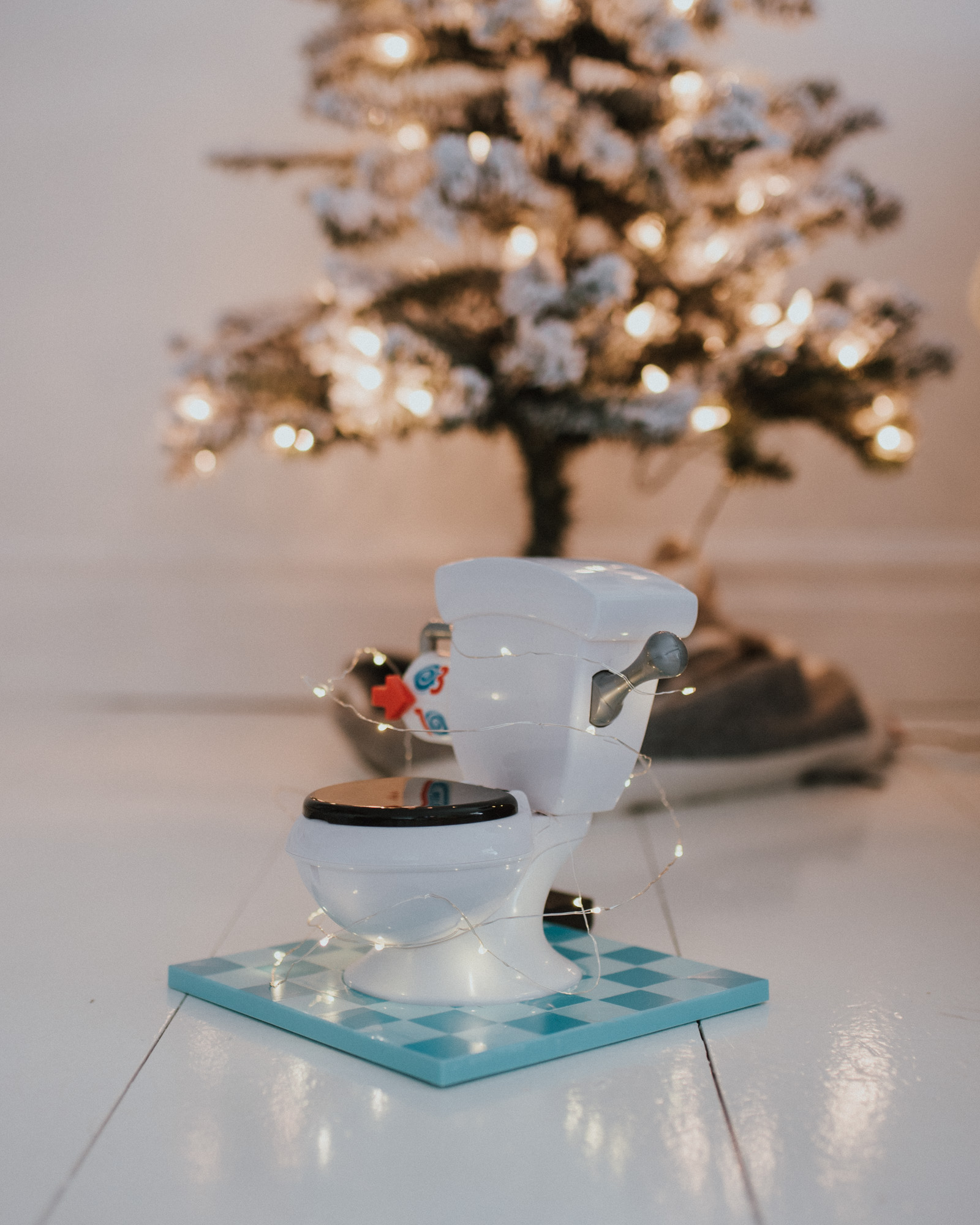 Before 300 channels on cable and reliable power that wouldn't go out with every storm, we played board games…a lot of board games. This year, Aubrey became really interested in games and we even made it a theme for gifts on his birthday. The great thing about giving a game as a gift is it can be shared and truly is a gift of time with your children. We like games that bring humor to a situation so this Toilet Trouble Game ($14) is the perfect type of humour for a 4 year old boy. You take turns spinning and flushing, hoping that you don't get sprayed with the toilet water. Amazing right?
Stocking Stuffers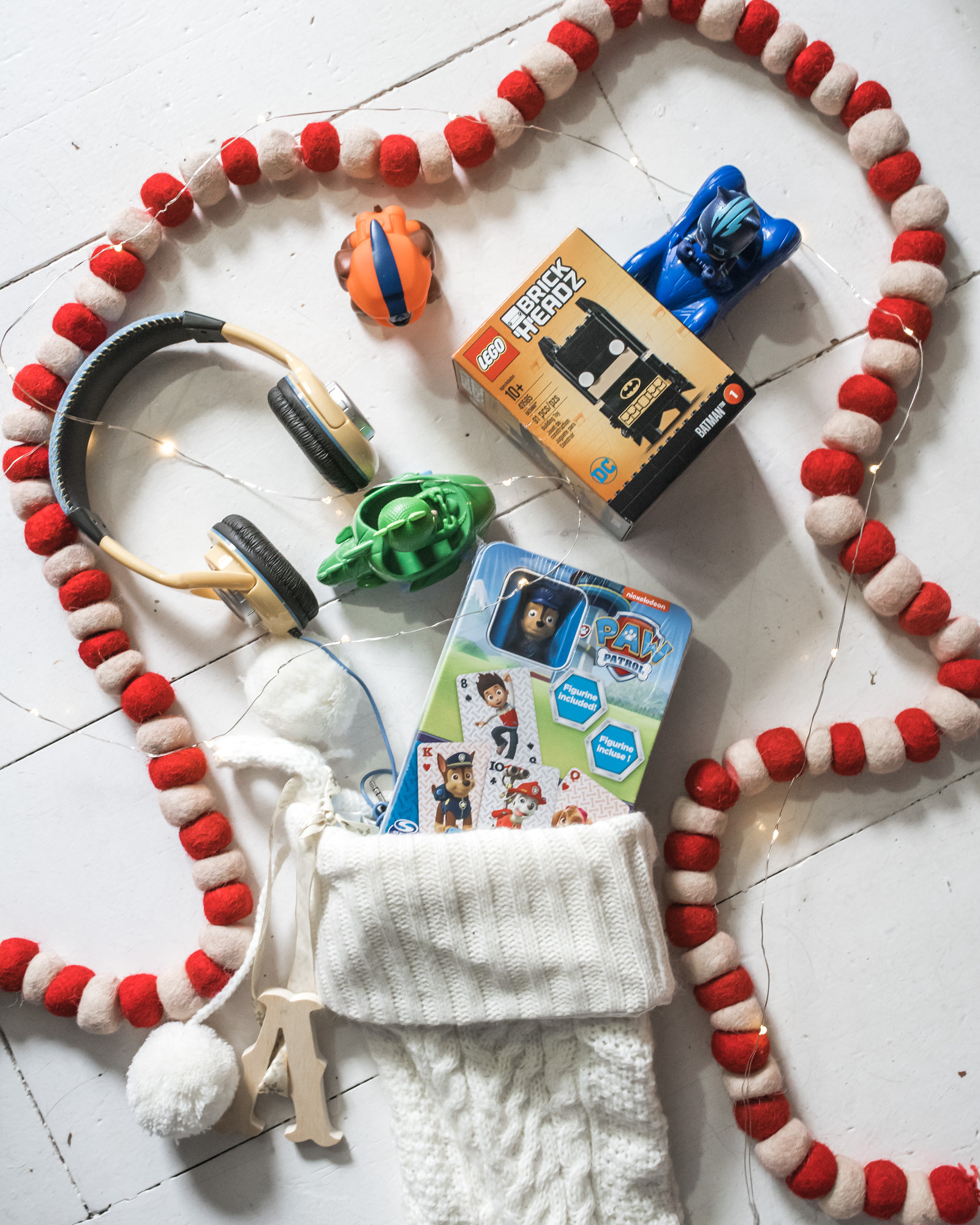 Walmart also has a ton of great, affordable items for kids' stockings – instead of candy, we tend to gravitate towards fun small toys and gifts that pack a punch – such as:
PAW Patrol items – Walmart has the best selection of PAW Patrol items at the best price. Trust me, I've shopped around. But, because we already had some great gifts lined up, we grabbed some of the smaller paw patrol items for in Aubrey stocking. These jumbo playing cards ($10) will be great for those snow days, and these squirting bath toys always add a reason for your little to hop into the tub.
PJ Masks items – Another kids show with a cult-like following is PJ Masks, and Walmart, like they have done with Paw Patrol, brought in everything you would need from plush toys of the characters ($15 each), to these cool action figures and vehicle sets ($9 each) We grabbed a few of these stocking stuffers at amazing prices that we know most kids would love.
Electronics – What is a lifesaver electronic all parents should invest in for their kiddos? Kid-friendly HEADPHONES! Walmart has a great selection of kid-friendly headphones with specific sound and volume levels for different aged kids. We grabbed these Minion Headphones For Kids ($25) for Aubrey to use on our long drives to visit family this season. He is going LOVE them.
What do you have on your Christmas buying list?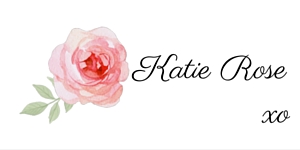 This post is sponsored by Walmart Canada as part of the Walmart Christmas Gifting program. In exchange for this post, I have received perks in the form of products and/or compensation. All opinions on this blog are my own.