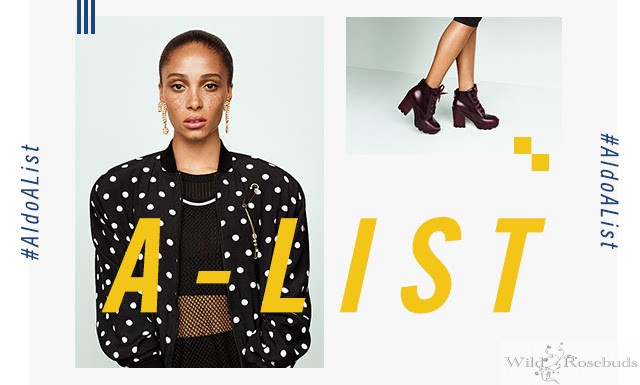 I am so excited to announce that I am teaming up with Aldo in the Halifax Shopping Centre for a fun Event. On December 7th from 5-7 stop by for treats and refreshments, as well as shopping with yours truly. Let me help you find those accessories to finish off your holiday look and make you look killer.
Did I mention that your entire purchase will be 20%? Yes, you read that right. And as a bonus to those who are attending, the first 25 guests who make a purchase will get an awesome goodie bag. As you can tell, I'm pretty excited about it all.
All you have left to do, is head HERE to get on the guest list.
Wanna know what I'll be drooling over?
Check them out below and come in to see them for yourselves.
Katie Rose xo