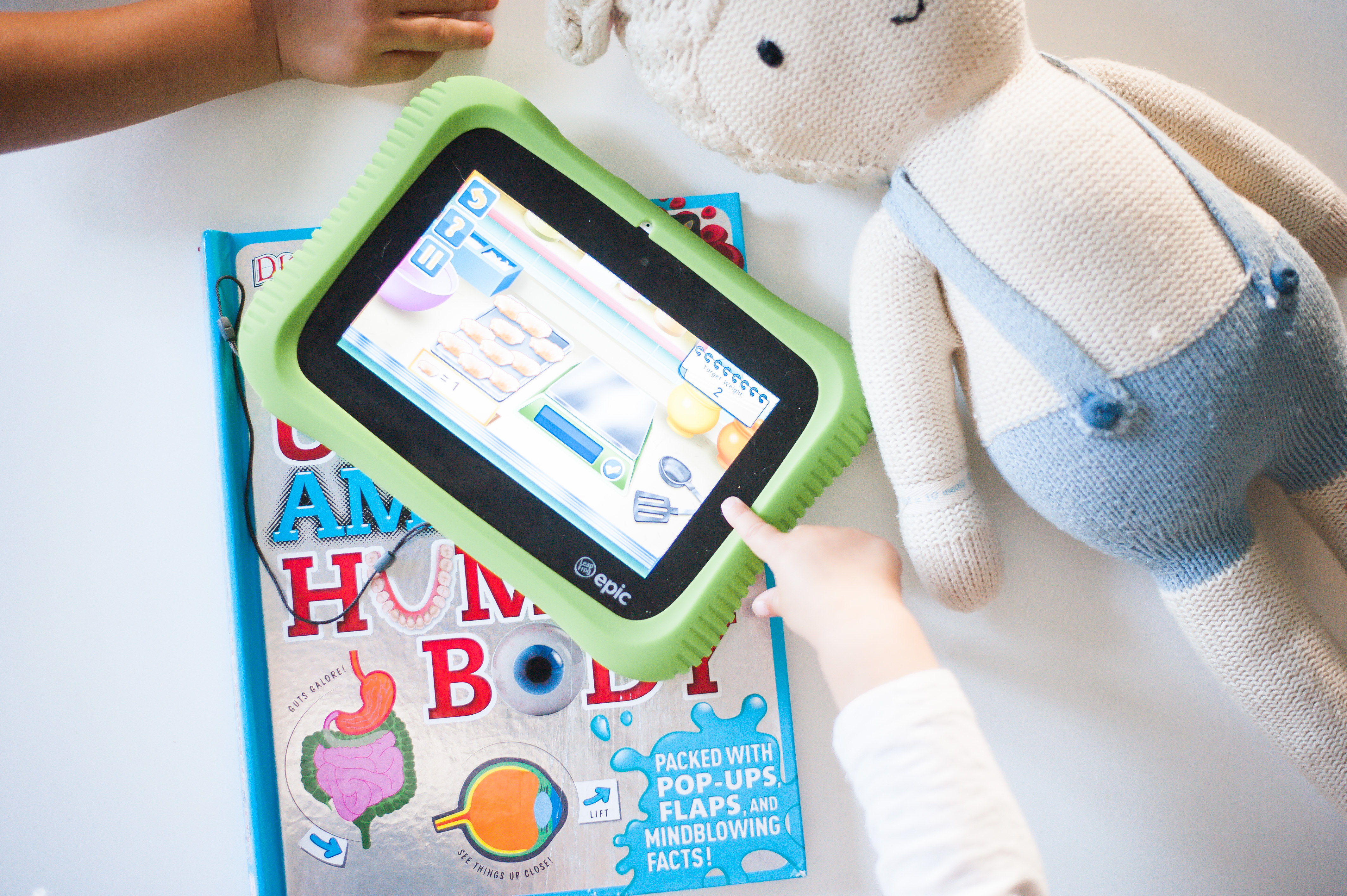 Last Christmas time, Aubrey was beginning to become super interested in our iPads and Computers. He loves typing on them 'like mommy' and trying to figure out the letters. But, letting your 3-and-a-half-year-old play with something so valuable is a bit of an accident waiting to happen. For Christmas, my mother bought him your basic small leap pad and he loved it. But, the past few months, he grew a bit tired of what he could do on it. For us, that sucked because the leap pad helps us keep his mind busy on long road trips and if we needed to go for dinner somewhere we knew he'd not sit still.
Recently, LeapFrog reached out to us asking if we could review their newest edition, the LeapFrog Epic™ – Academy Edition. We jumped at the chance because we heard it comes pre-loaded with LeapFrog Academy™ educational software which includes even more adaptive learning features and educational games.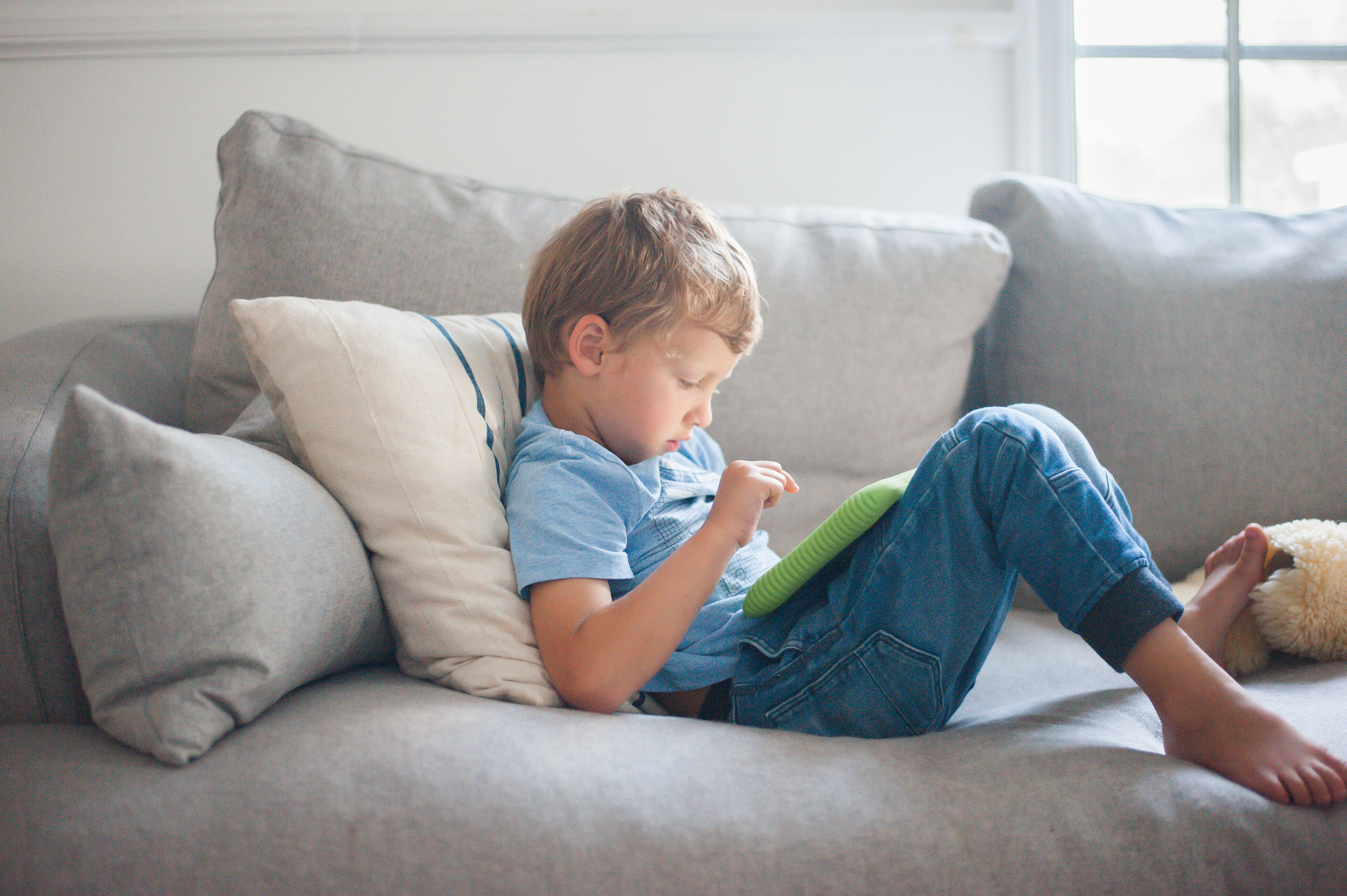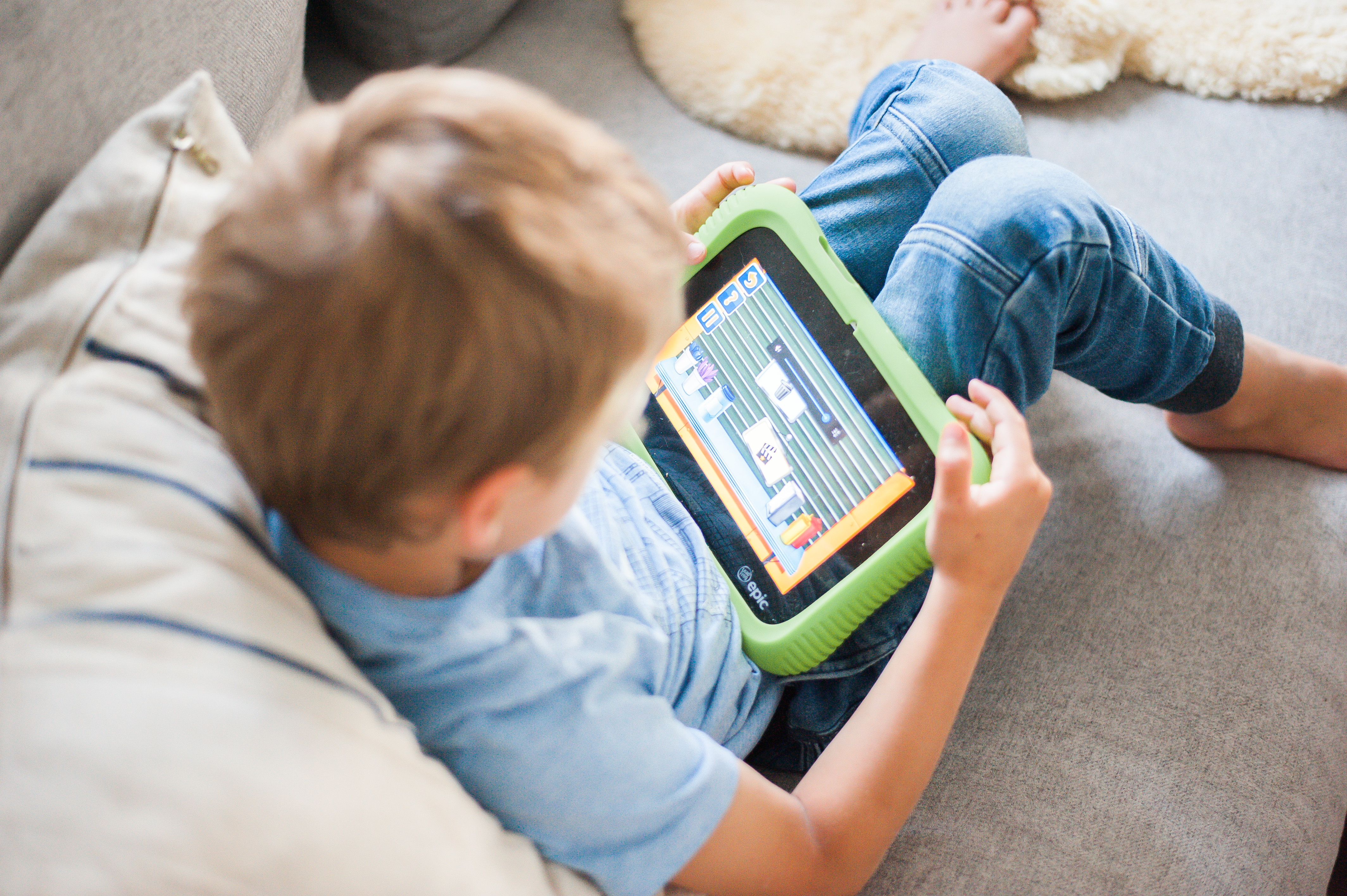 I guess I should back up a bit here. Aubrey, as I've mentioned many times is extremely intelligent. His mind thinks way farther past the normal 4-year-old and is happiest learning about things you would see in a grade 1 or 2 classroom. The LeapFrog Epic™ – Academy Edition has helped tremendously with that since we started trying it out a few weeks ago. Through the My Learning Lab, LeapFrog Academy™ responds to Aubrey's progress, so as the he plays and learns, the program automatically serves up new content based on his learning level. If you don't have the LeapFrog Epic™, don't sweat it. LeapFrog Academy™ is also available on iOS and Android Tablets.
With games where you can steer yourself through the human body (his new obsession is the human body and is memorizing the systems and what they do), take care of pets, cook as though you run your own food truck and even make music, He seems to be learning so much.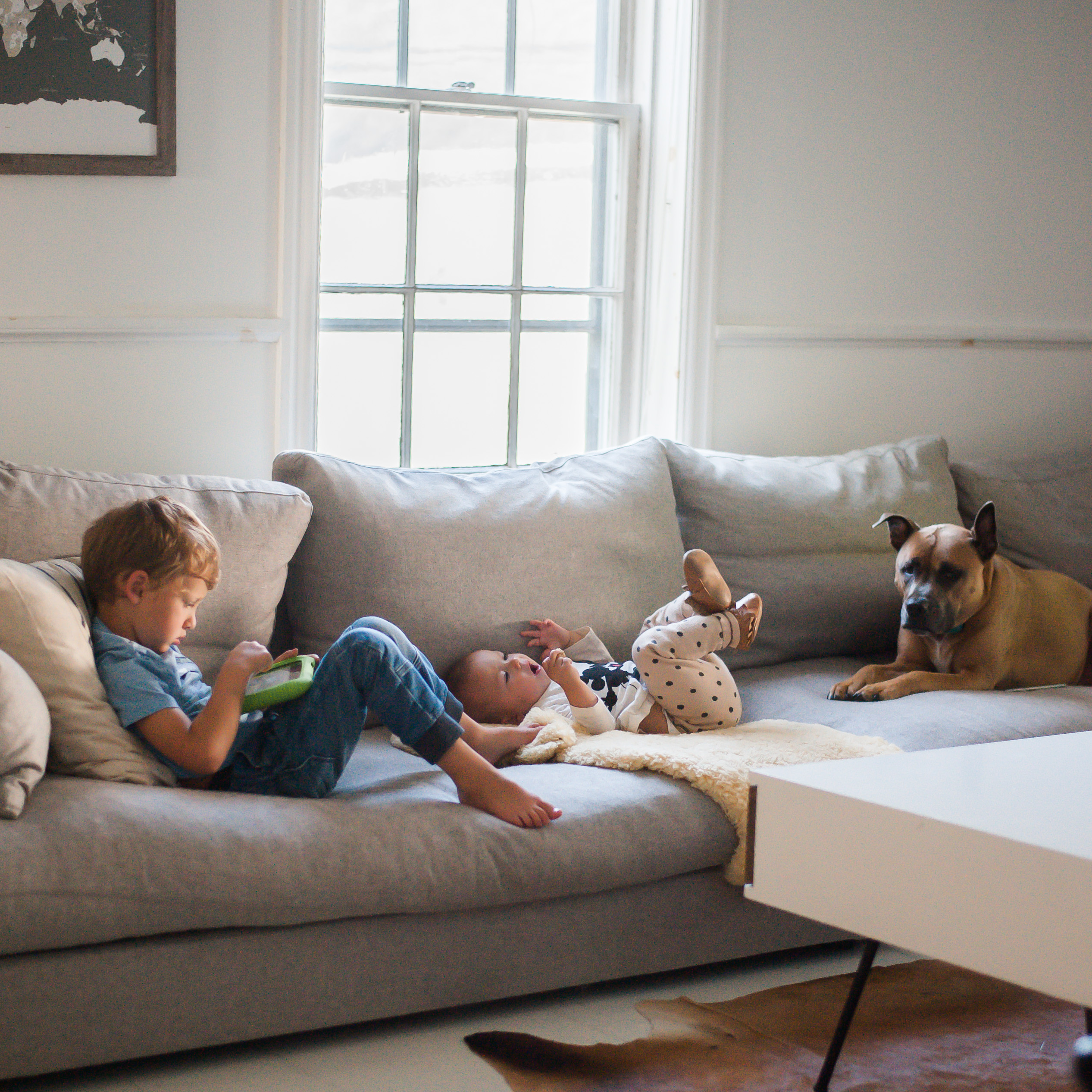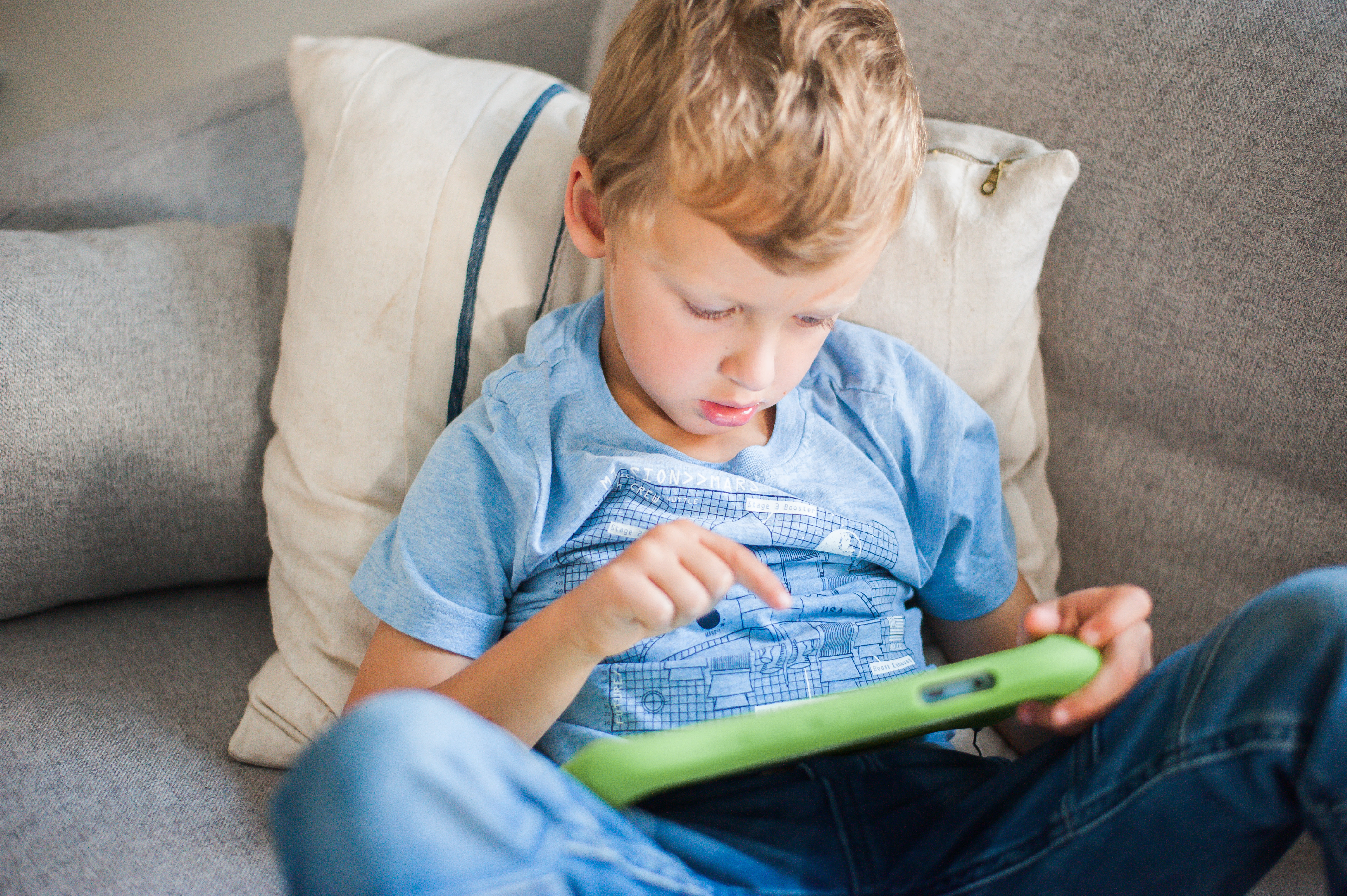 His favorite game, Captain Plasma's Adventure through the human body is helping him learn about blood and how your heart works. Now each morning he listens to my heart and talks to me about the valves opening and letting the ship in, obviously the blood 😉
We have been impressed with the difference between the regular and the Epic and are so pleased to know that yes, it is screen time for him, but he's learning while he is being kept busy. For our son, he learns better through fun apps like the LeapFrog Academy™, than being talked to in a classroom. And it also opens up discussions in our home. He chats about the proper way to slice a bread and what to look for when you know certain food is cooked. Its causing him to be more interested in the things around him, and his problem solving are improving tremendously.
With Christmas coming faster than you think, or even for a child's upcoming birthday, this would be an awesome gift for both the parent and child as it helps us parents get a moments rest. And, really, we all need those.
Get yours here!