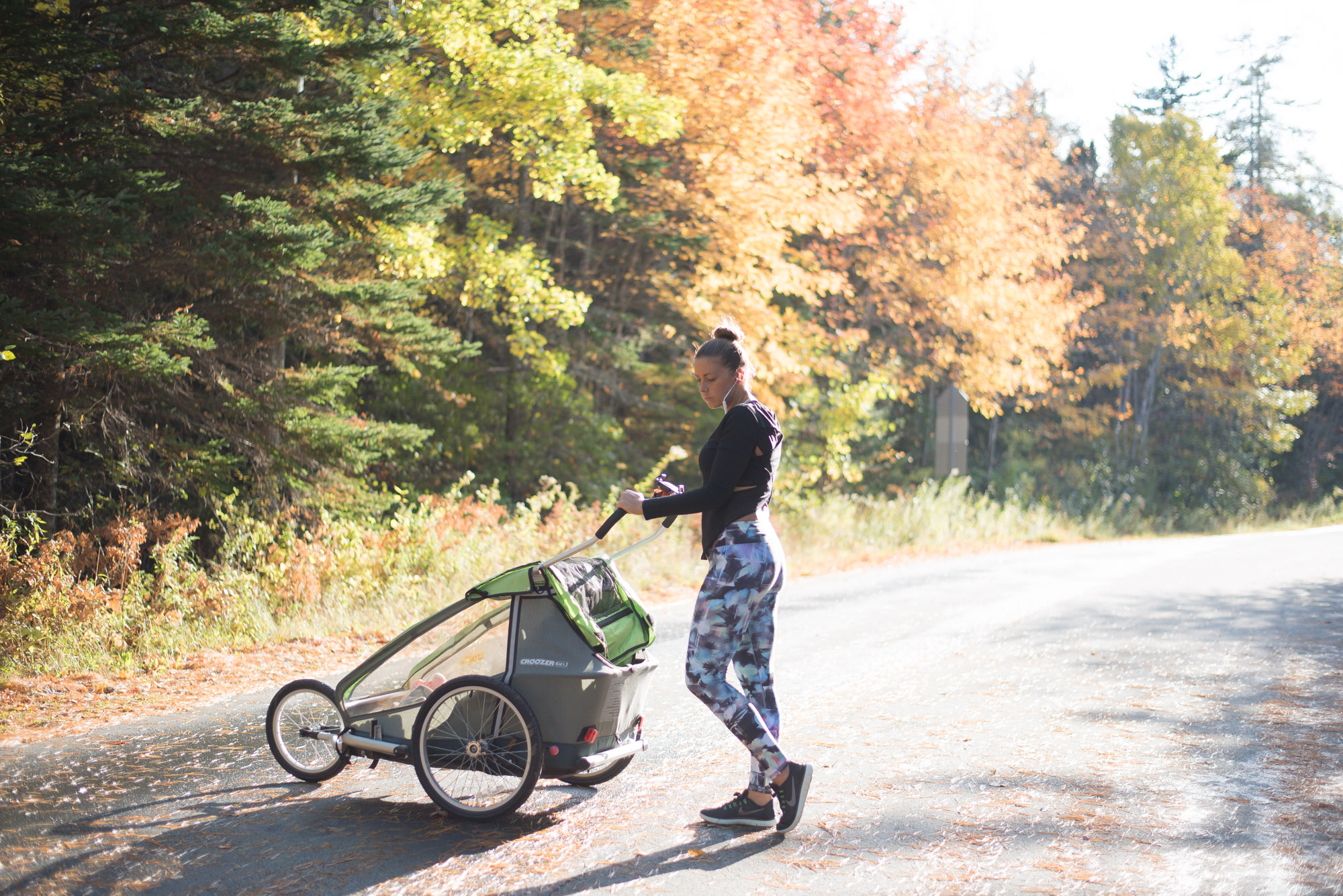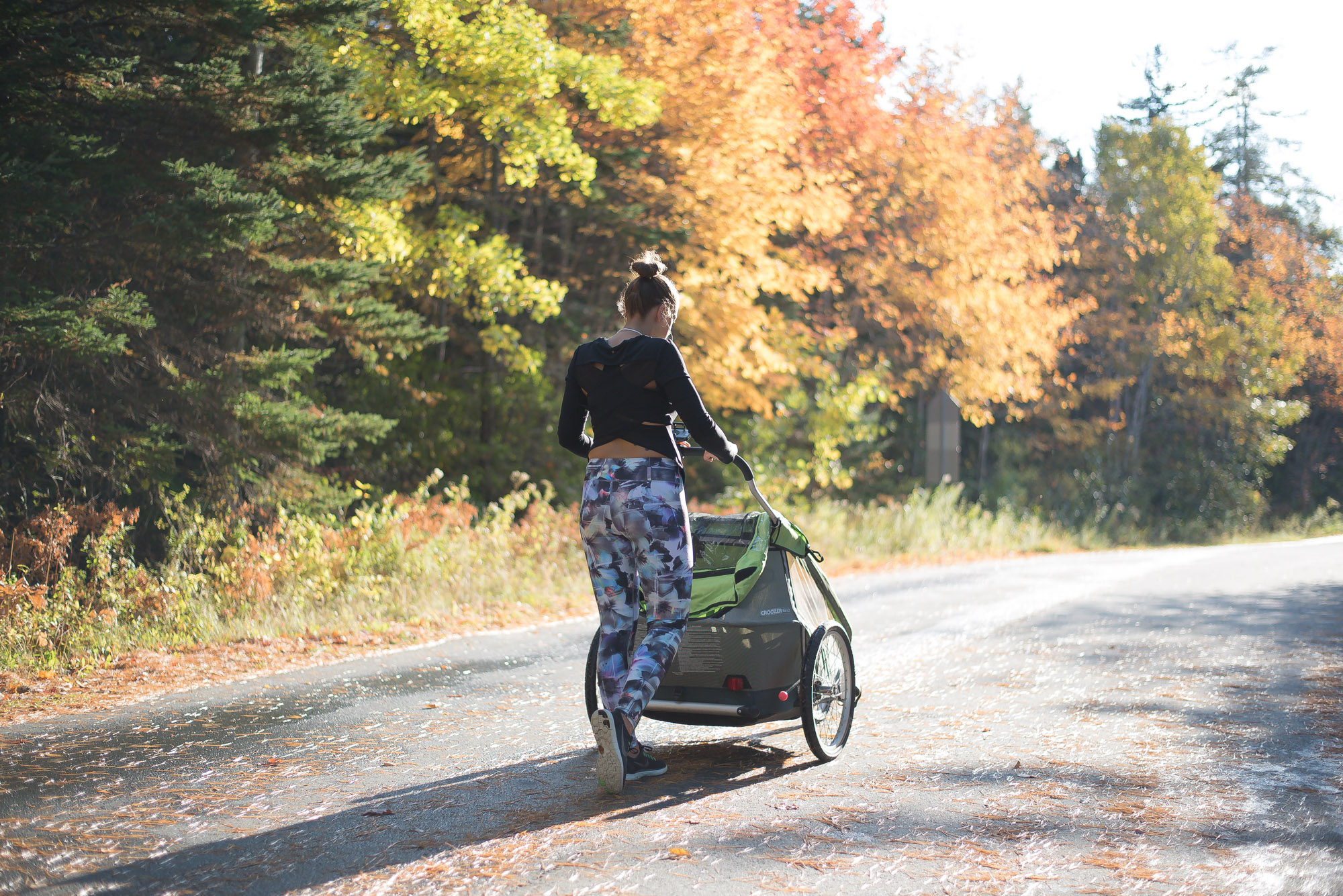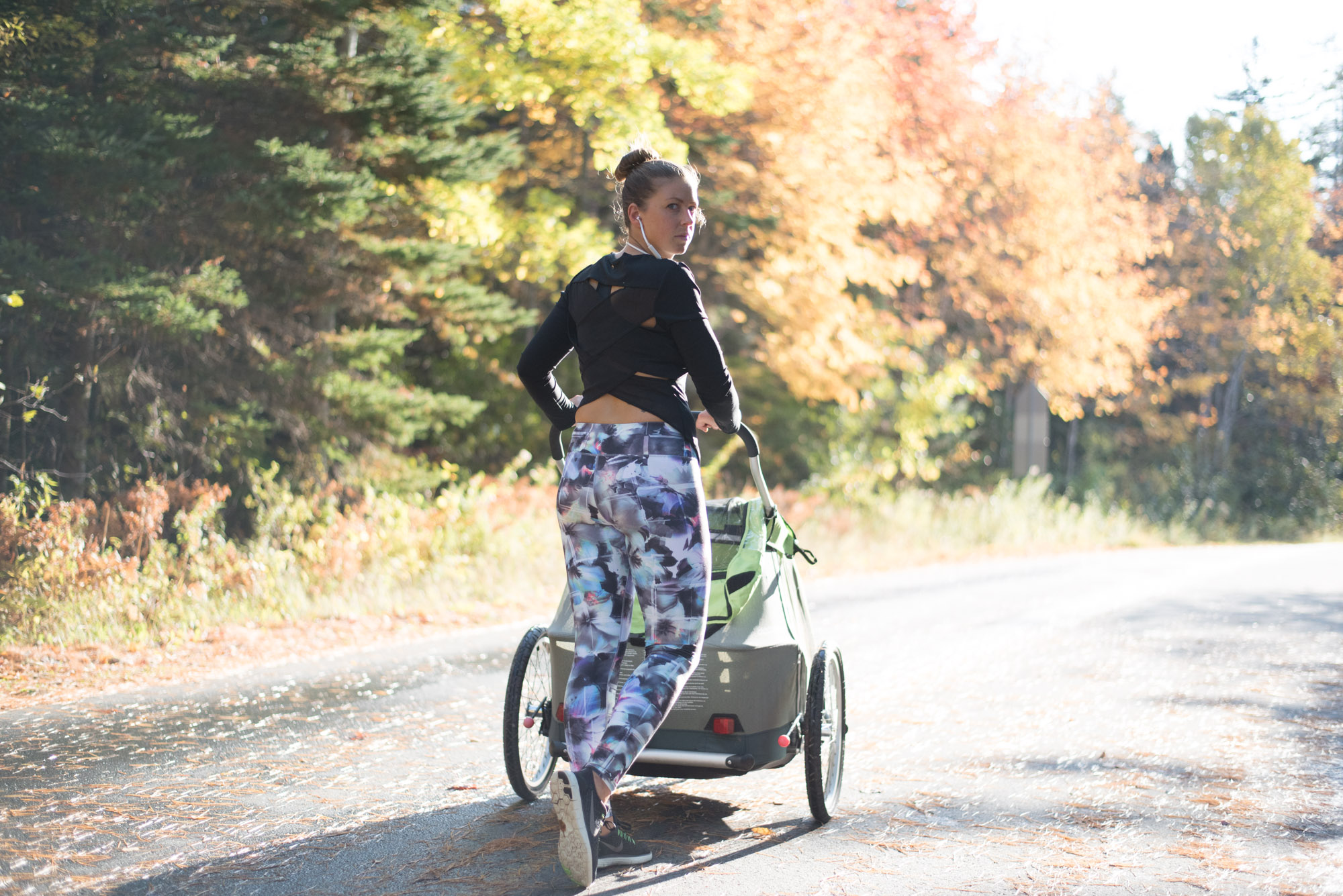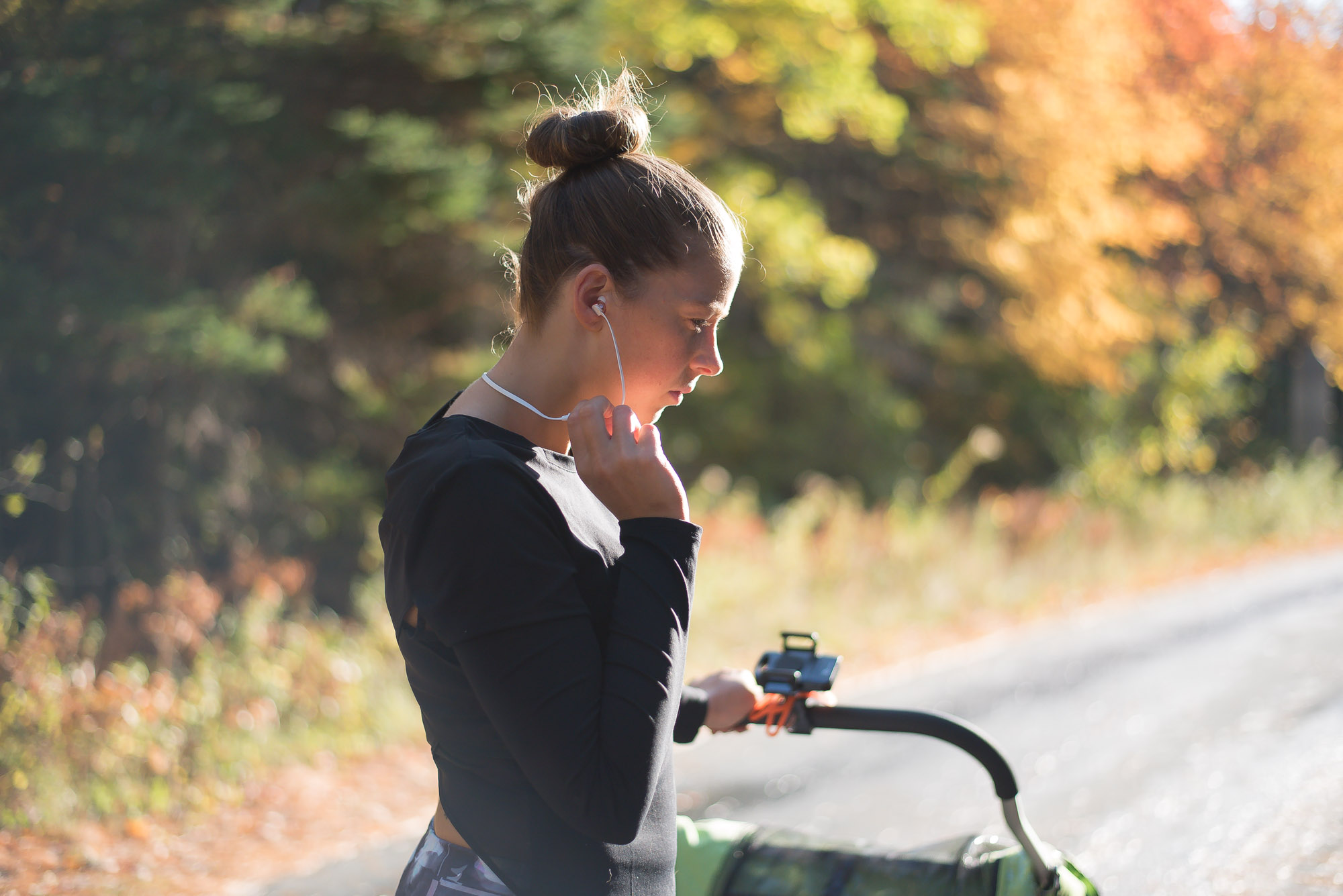 My Look: Shirt and Leggings c/o, Runners, Headphones c/0, Stroller
I let myself down. I had vowed to you to run a 5 km on thanksgiving weekend, and it didn't happen. Life did instead. I get it! Being a mom to two busy little bees really does consume your everyday. Instead of going for a run, I make supper and catch up on Aubrey's day at daycare. Before I know it, it is dark out and bedtime for the kiddies. Next thing you know, it's been 16 weeks since your baby was born and you have literally not figured out how to fit in the time you used to spend to take care of your body. For me, the scale hasn't budged since 4 weeks postpartum. Though I do see a difference in my body thanks to progress photos that I will share with you below.
So, Maybe you are wondering what I have been able to do. Well, I am still continuing with Kayla Itsines BBG. But even though the 3 times a week 30 min workouts seem easy to fit in, I end up only fitting in 2 of them and even those two, I have to adjust with the lack of equipment and ability. On top of that, I walk. With Poppy being so little, running isn't allowed due to her neck strength. So, three days a week when Aubrey goes to daycare, I walk the 40 minute round trip to drop him off and if I am able to, pick him up. That equals walking 8 km a day 3 days a week. To ease my head about walking instead of running, research shows that walking actually burns more fat. And honestly, I am moving and that's all that matters.
With Winter approaching, I know that walking will become less and less with the snow and that I'll have to plan a different way to stay active in this quiet country Village. Yoga seems to come to mind as it eases the mind and helps fight the winter blues but as always I will share with you what I plan.
Below, you will find my raw, unedited progress photos. The first from 6 weeks postpartum and the second what I look like now. I know there isn't much of a difference, but knowing that I had a risky pregnancy and hadn't worked out in 9 months prior to Poppy's arrival, allows me to be ok with the progress that I have made. I feel better in my clothes and am getting my confidence back. And Confidence is what makes you beautiful!
What do you do to stay fit?