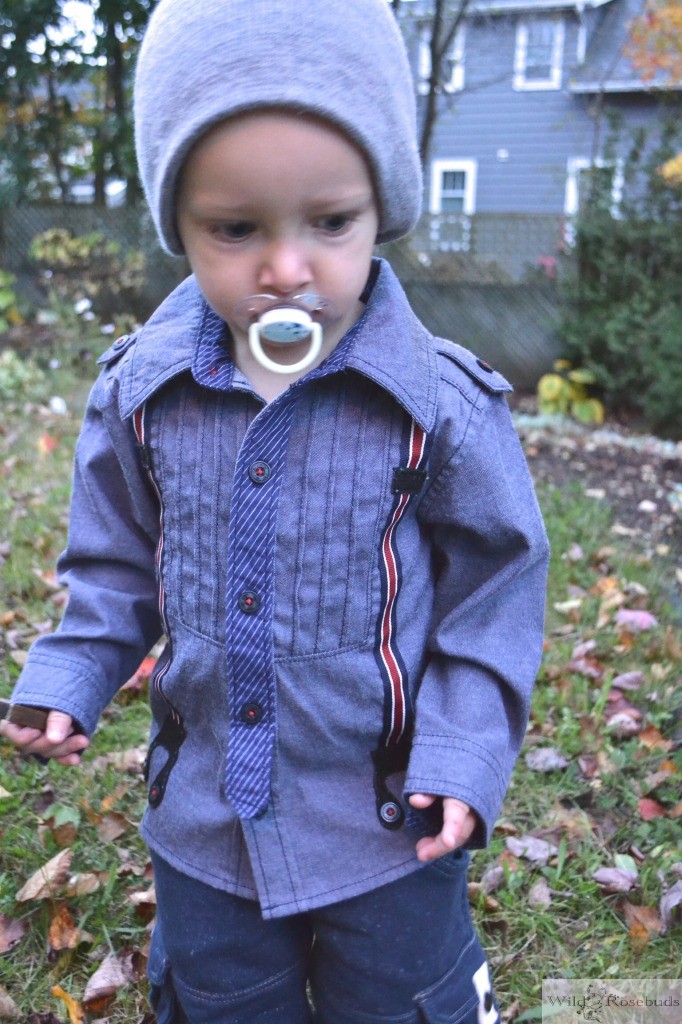 Aubrey is probably one of THE most busiest, hard on himself kids around (hens the blurry photos). We joke that he should be walking with a helmet, bite plate, and goalie gear on. This means that clothes don't really stand a chance when he gets ahold of them. From stains to tears, this guy can create them all. From that, we are always shy of spending a lot of money when it comes to clothes. But, after visiting Bib'n Tucker, they have changed my mind.
Bib'n Tucker is a halifax based children's clothing store that opened in 1976. Now with 2 locations, one in Sunnyside Mall, and another on Quinpool, they are known for unique, top quality brands that last. Skeptical, I brought an outfit from Kapital K, one of their many european brands exclusively sold there, home for the 'Aubrey test'. From grass stains and blood, to two trips in the washer and dryer, the outfit has no stains or rips. It actually looks the exact same as it did on the hanger in the store.
Not only does the store stand behind the quality and originality of their product, they also offer a gift registry for all you soon-to-be moms. The two locations work together and will check each others stock for the size to fit your little one and bring it to the store closest to you. It can't get easier for a busy mom than that.
Check out the location closest to you, you won't regret it
Katie Rose xo