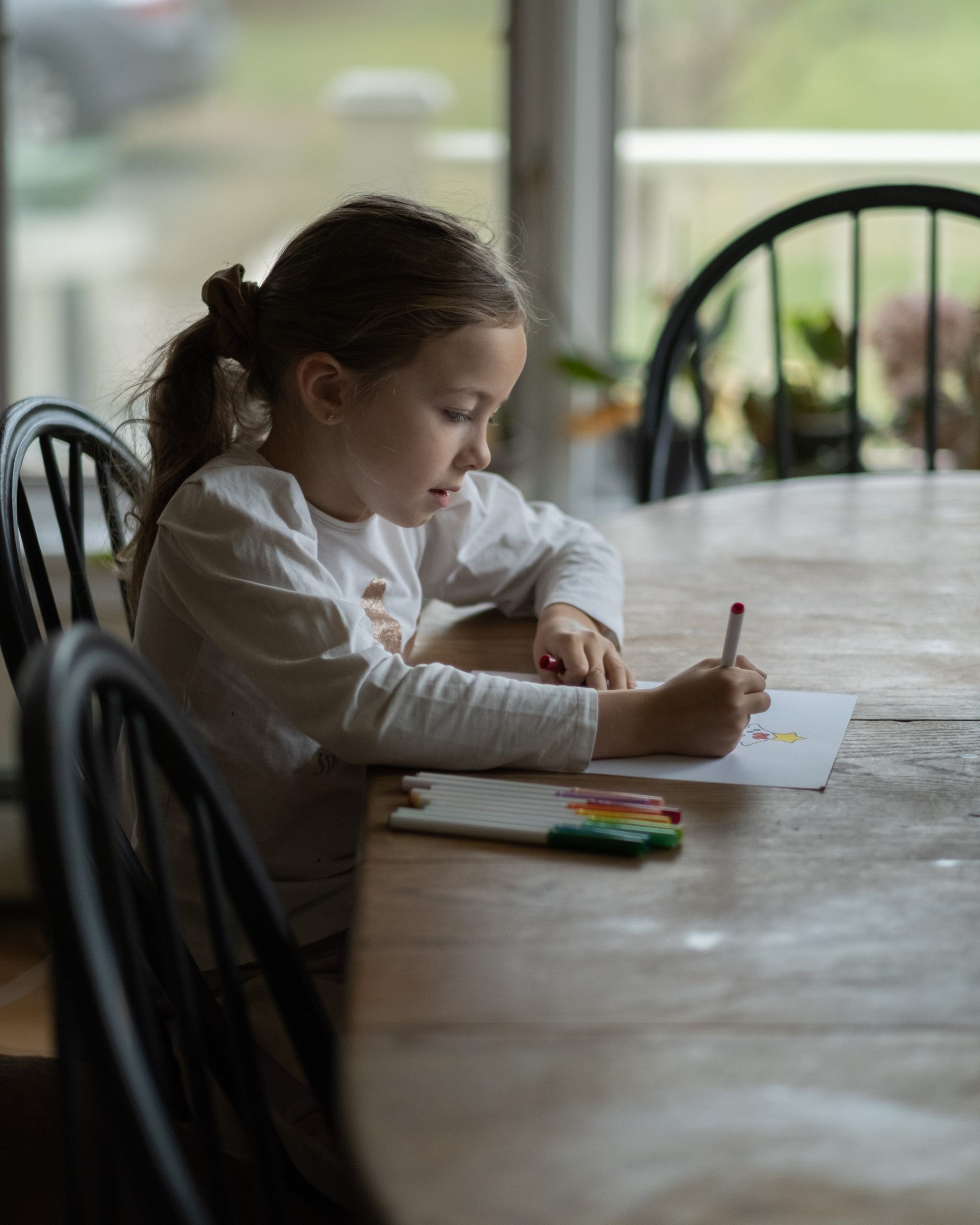 You guys, we print off a lot in the span of a week. Not only do we run three businesses out of our home, but we also have 3 kids who love various activities, coloring pages, as well as need school things printed off for them. I don't think I'm exaggerating when I say we probably print 20 to 30 pages a week on a slow business week.
If you have a printer, you know printing in high volume eats up SO. MUCH. INK. And, with the way printers are made nowadays, it can sometimes cost the same amount for a new package of ink cartridges as it does for the printer itself that comes with ink. As a result, there was a lot of  waste associated with our printer constantly having to change out cartridges.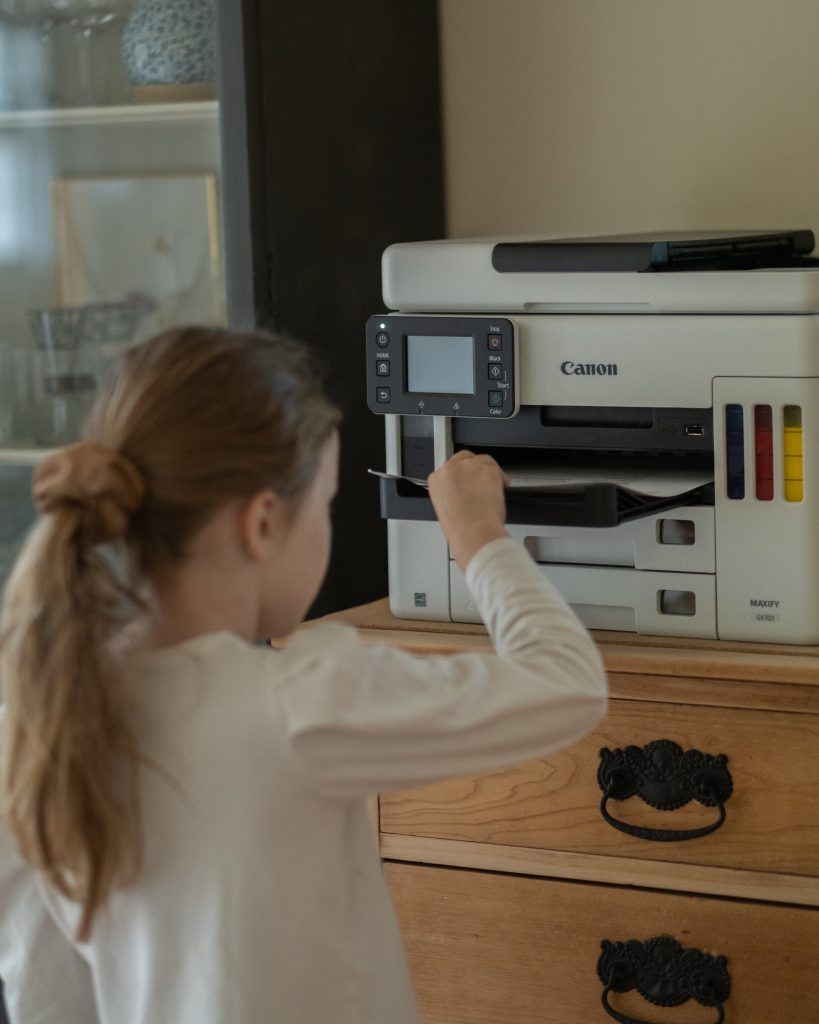 We decided with the new house and eventually a new home office, that we really wanted a printer that could hold up to all of our demands. From business stuff to kids' colouring pages, chore charts, sleep in your bed charts, and recipes to cook for supper that night we needed something that could handle it all. That's why when we heard about Canon's new line of MegaTank printers that have refillable ink cartridges built right in, and have the quality and precision to be able to be utilized for the multi-faceted things we use our printer for, it was time for an upgrade.
We set the MegaTank up in our temporary work situation. It was so incredibly easy to fill the ink tanks. I will definitely admit we were really nervous about making a mess with it when we first started setting it up, but it was completely mess free and straightforward. The front of the printer showcases ink level monitoring so you are able to watch as the ink fills up. This makes it super easy for you to know when you're getting low on a color and be able to top it off accordingly. But let me tell you, the refills will be few and far between since you can print 14,000 color sheets*** without needing to change your ink. That's a whole lot of coloring pages and workbooks.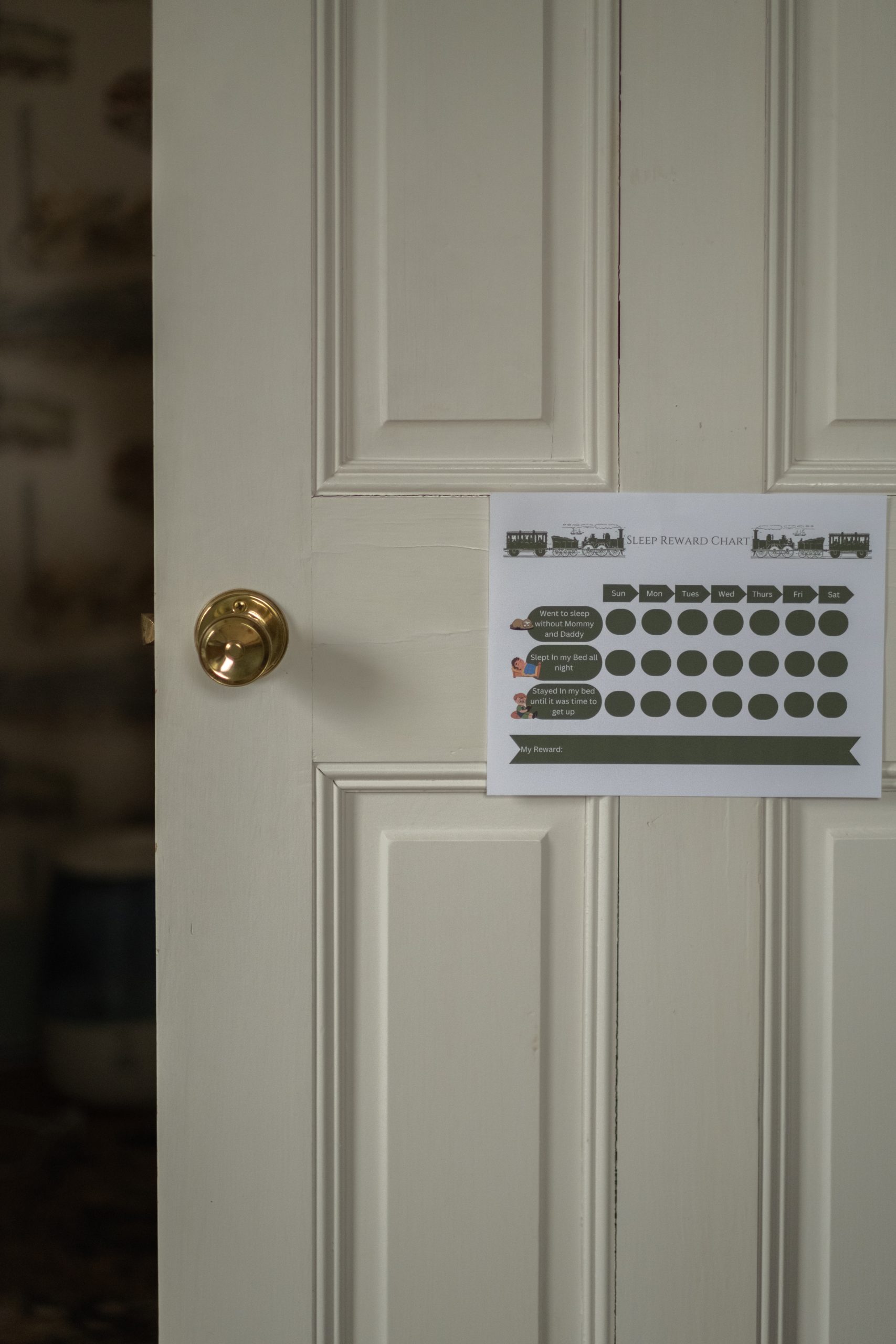 Thanks to the refillable ink tanks, we save 80% of the total cost of ownership*! And, it comes with a 3 year limited warranty**, which gives us peace of mind, which is huge when purchasing electronics nowadays.
What I love most about this printer is its remote printing. Even if we are busy running around the house, trying to get everything (and everyone) in order, we are still able to print off school forms or coloring pages, on the go, from our phones.
Not only can we print directly from our phones but Canon has a great app called the Canon Creative Park that is filled with so many great printable options! You can personalize your prints by adding text and cute stickers, plus they have a ton of free printing materials from paper crafts to activity sheets and more. Trust me when I say that the craft section on the app has been fantastic to keep little hands busy.
In addition to the Canon Creative Park app, I also love using Pinterest to find some awesome colouring pages and activities. Here are a few amazing websites that I have found through Pinterest over the last 8 years that are full of crafts that your kids will love.
Printable, Cuttable, Creatable
Sarah Titus
Arty Crafty Kids Club
https://www.artycraftykids.com/arty-crafty-kids-club/
Itsy Bitsy Fun