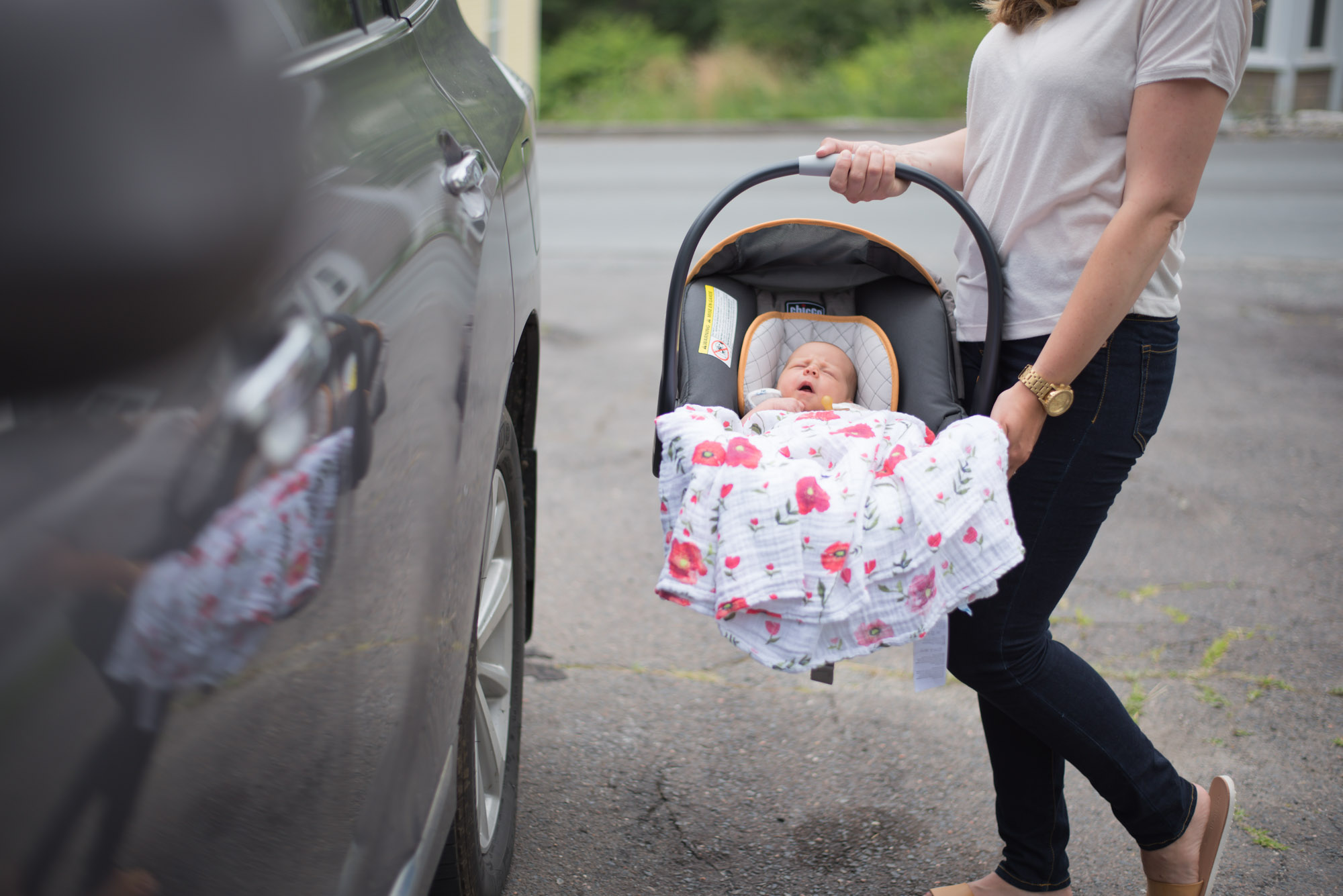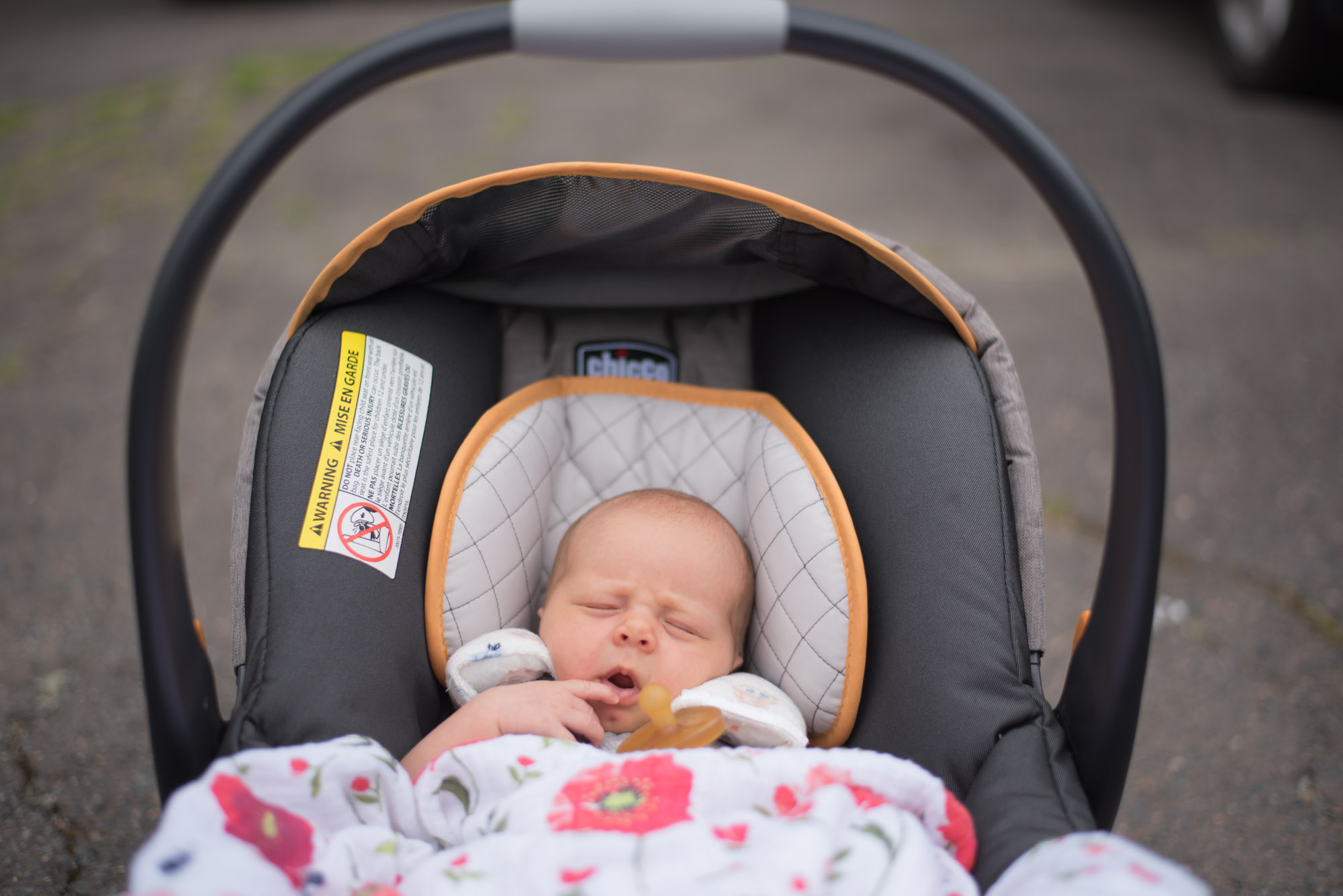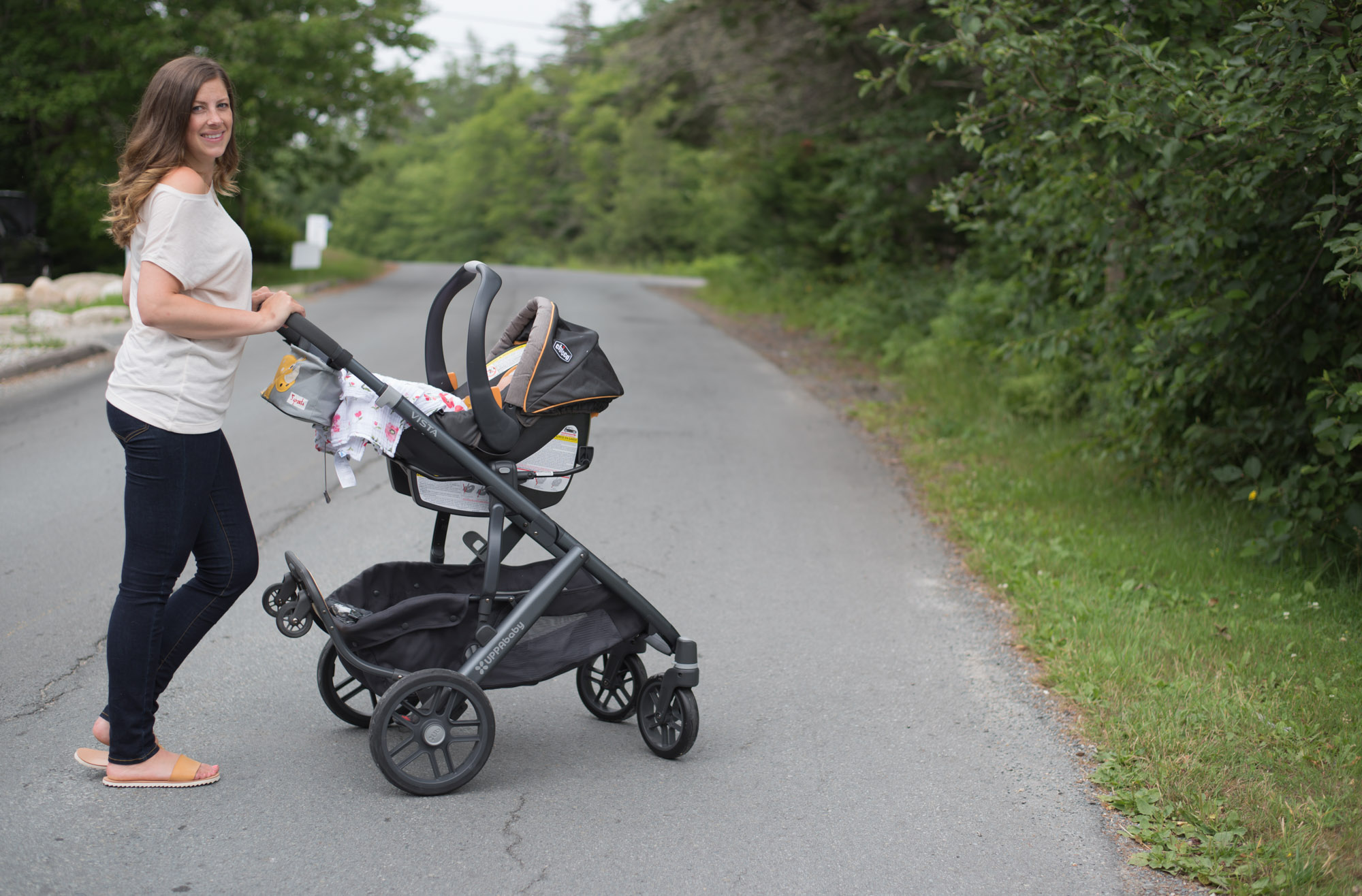 It was a big day when we decided on the
Uppababy Vista
as our stroller. We started looking over what accessories we would need, and quickly realized that our old carseat, which Aubrey hated may I add, was not compatible and on top of that, only had a few months left before it was deemed expired. So the hunt was on for a new carseat. We started with looking at which seats were compatible and went from there.
When it comes to bucket seat shopping we knew we wanted a few key features like a light design, easy washing, high safety rating, and a higher weight capacity since we are known to have heavy babies. We also wanted a carseat with great reviews from real parents.
The Chicco Keyfit 30
seemed to meet all our needs so we jumped on it and grabbed it.
As my due date approached, It was time to install our new seat in the car. It was the easiest installation I have had. With the SuperCinch® One-pull LATCH Tightener, you literally attach the clips to your seat anchors and pull the strap. If you don't have anchors, the seatbelt installation is just as easy. Using the levels on the sides of your base as your guide, the right angle for your baby isn't such a hassle to figure out. It is also compact enough that we can fit both Aubrey's carseat and the
Chicco
into the back and still have enough room for an Adult or other carseat.
For the seat, it has great infant padding to help our petite girl stay comfortable. And even with it removed, the seat is still very padded for those longer drives when she is older. The one issue we face with the seat is that the canopy doesn't seem long enough to cover her face when it is raining but, compared to our old seat which canopy never stayed up or on, it is a definite improvement.
Above all the specs and features, Poppy seems to love it. She doesn't fuss when you are putting her into it like most babies do and she falls asleep within minutes of being in it without even needing to drive. That, for me is the real test.
So if you are on the hunt for a new infant carseat, check out
Chicco
first before you waste too much time on other brands. Chicco Canada is also its price of $299 for the entire 2016 so you don't have to worry about skyrocketing prices.