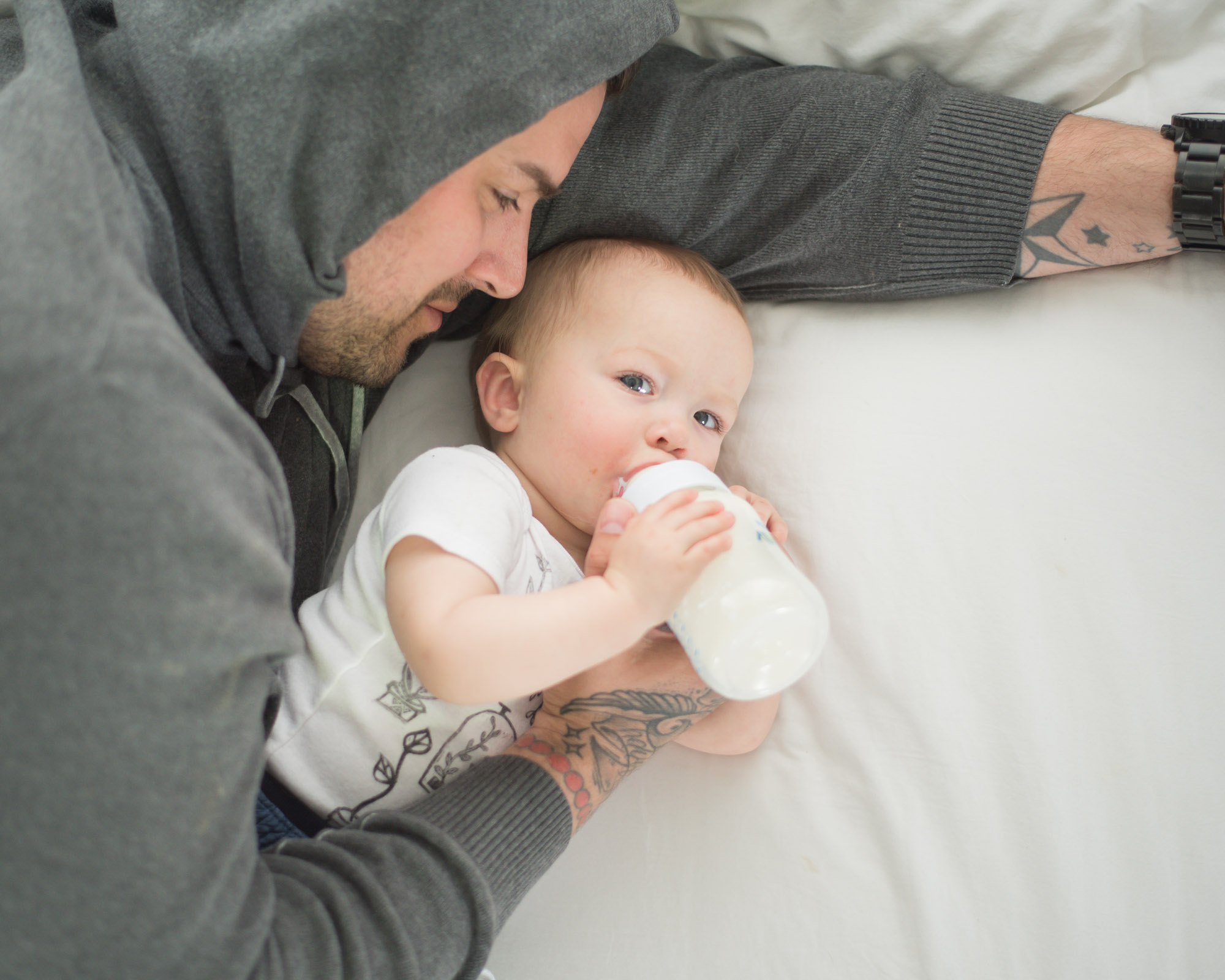 As Poppy is about to turn 10 months old, and still going strong on breastfeeding, I have been going back and forth in my head about the decision to ween her and at what age. With Aubrey, he weened himself at 8 months old. So, with Poppy, I'm soaking up the convenience and ease, plus the one on one time of breastfeeding her. I have always said, before having children that I would breastfeed until they are the age of one. And, now that I get the choice with Poppy, I have swayed back and forth from aiming for that date, or letting it carry on until she weens herself.
The thing is, she is getting busier. She is easily distracted while nursing and, to me, I feel that she is giving me all the signs that she will be ready at one to be independent. That includes no more breast. On top of taking these cues from her, I have had to look at myself and my schedule. Between my businesses flourishing, and having an older son about to be put into many different summer activities, having Poppy dependant on a nursing schedule, or even needing a bedtime nursing to fall asleep feels stressful to me. Some days I have had to spend 8-10 hours away from her, which she handled fine, but I was in sever pain from being engorged.So, with the support of my husband and chatting to my family, the one year mark for breastfeeding feels right.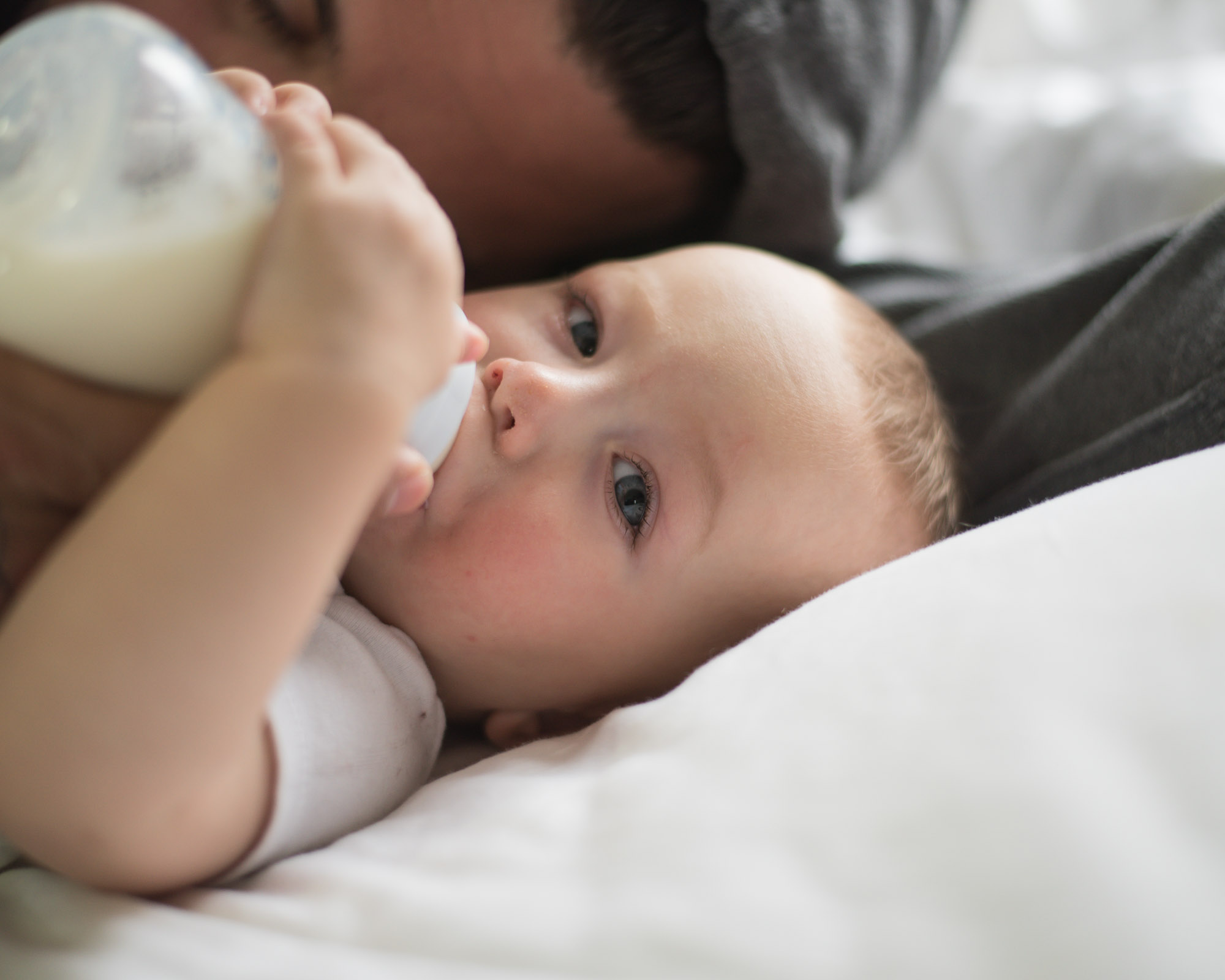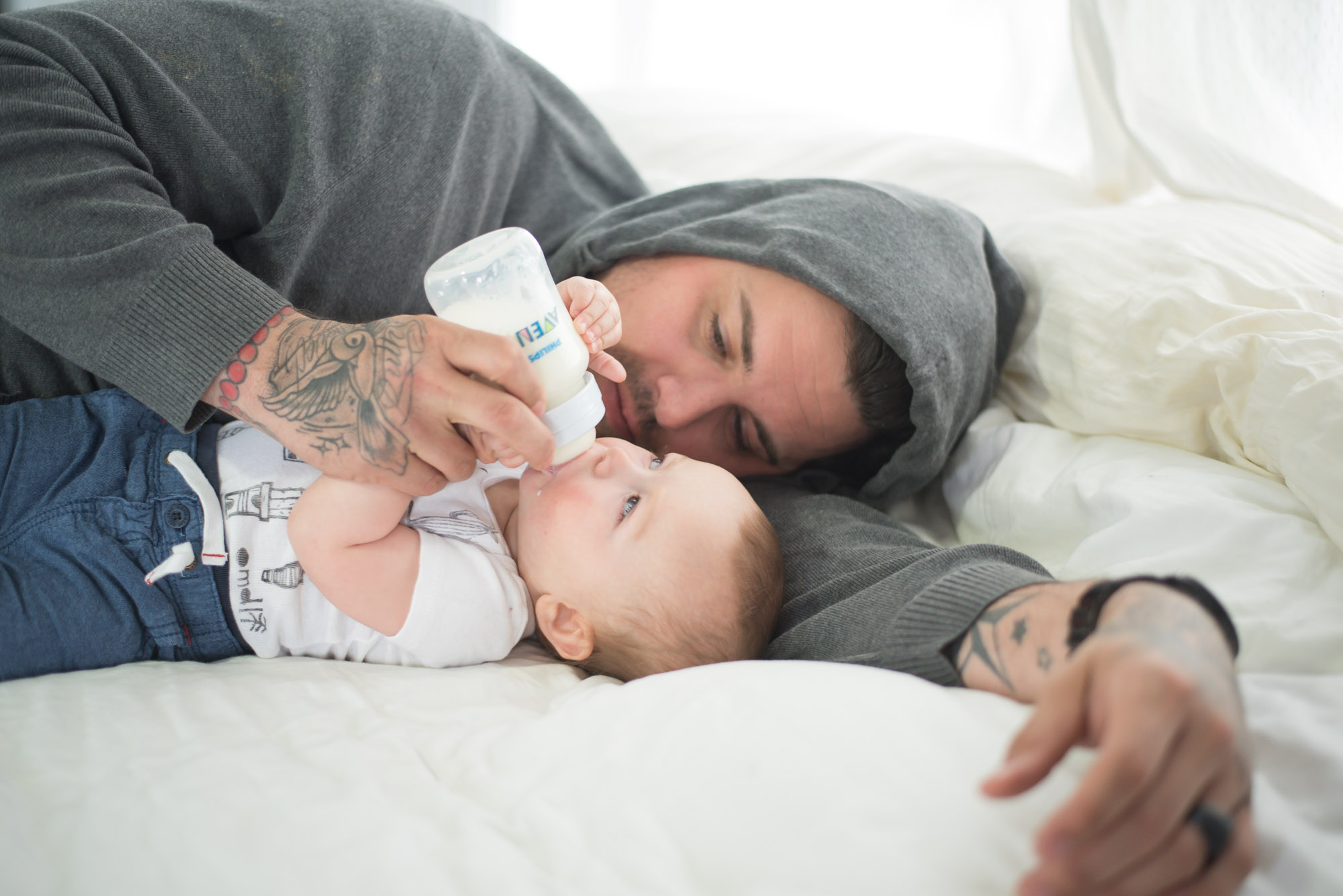 We have slowly started this process with Poppy to help both her and I with the transition from breast to bottle. She has always been a great bottle taker when she needed to be, as I have talked about in a post you can see here. But, we wanted to take the steps in slowly switching out certain feeds during the day to a bottle feed. This way, she gets used to the bottle and my milk supply with fade easier without the painful engorgement stage.
I will still breastfeed Poppy before bed and as soon as she wakes up. She also still gets a feed before her first nap. But, with Rob's schedule, he is able to fully take over feeding Poppy before her second nap as well a putting her down without me.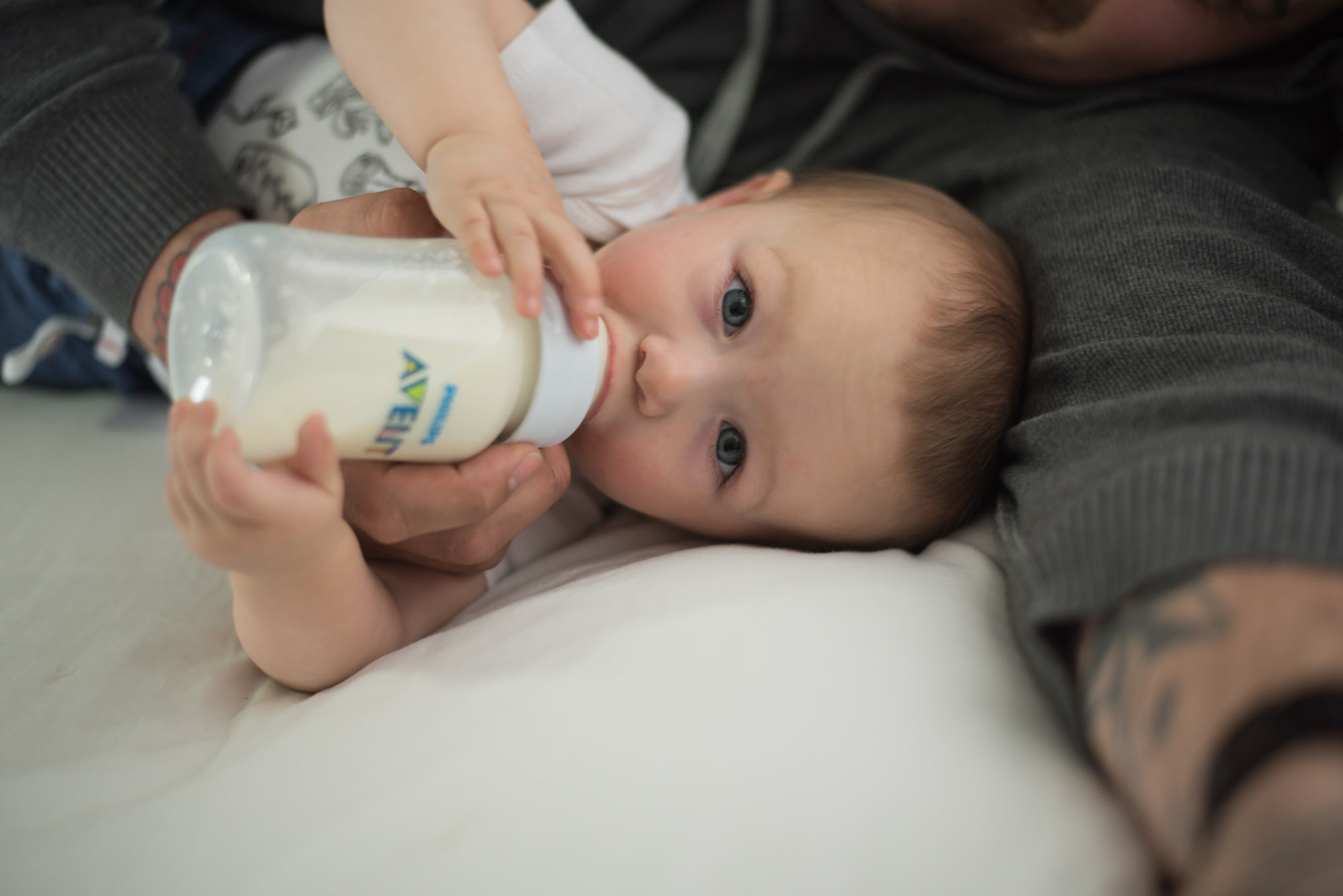 When it comes to bottles, we still swear by the Philips Avent Anti-colic bottle. She seems to have grown out of her colic and reflux, but is so used to the feel of the nipple on this bottle that we wouldn't dare switch it. With it's light BPA-free Plastic, our independent little lady takes pride in holding it herself. I really like it because it is super easy to wash. It breaks down into 3 easy to clean simple parts which helps in our day to day race.
I know everyone has their reasons for either continuing to breastfeed after the first year, or continuing until the baby self weens, but this decision is right for our family.
Are you wanting to try the Philips Avent Anti-Colic bottles for your little one? Head to the giveaway below for your chance to win one of two Anti-Colic Bottle gift sets or two Natural Bottle gift sets from Philips Avent. Contest Runs Until May 21st.
Philips Avent Bottles Giveaway – March/April 2017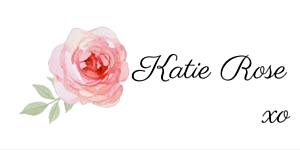 Thank you Philips Avent for Supporting My Family by Sponsoring this post.