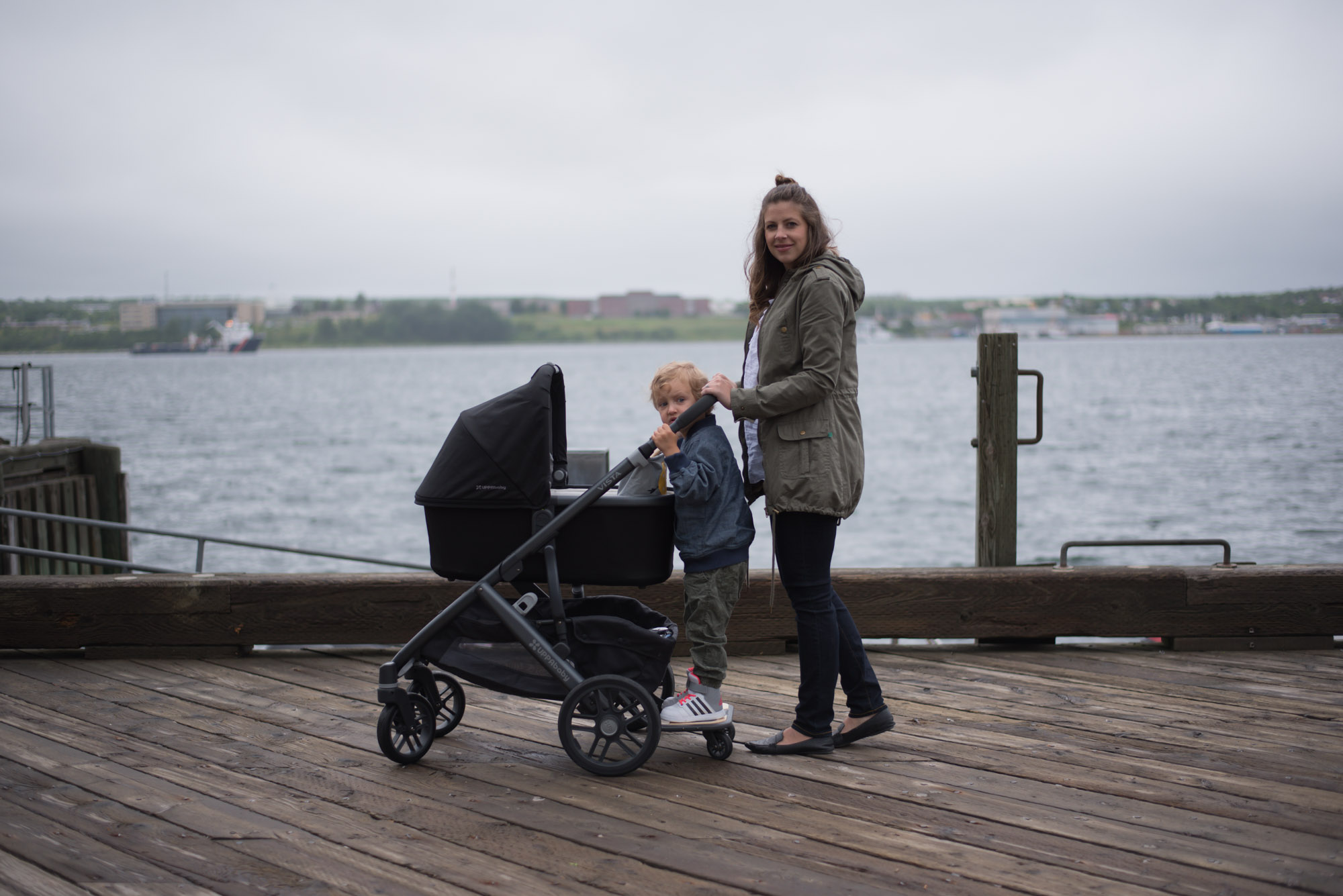 So we are into our 24th week, almost 25th of this pregnancy and I find myself not rushing out to buy much. I have been talking about it on here before and linked it to the fact that I dont know the gender of the baby, but in full disclosure, because its our 3rd, I think we just know that the baby doesnt really need much for those first weeks into months. Yes it feels great to be prepared, especially knowing you will be faced with lack of sleep and nursing 24/7, but half the stuff you buy for the baby wont get used and ends up being a bit of a waste of time, money and space.
This time around, we are more weary of not only the space in the house not being taken over by baby swings and bouncers and all other things that wont be needed right away if at all. We arent doing a nursery as our house is only a three bedroom and our babies have all co-slept with us for the first 6-8 months anyways. And, at the end of the day, we want to be mindful of not only what we are bringing into the house for clutter wise, but also so that our two older kids don't feel like the new baby is taking over their entire lives.
So I guess that leaves us to what we are buying before baby gets here. Many of you fellow expecting parents have DM'd us this very question so we are summing up in the list below with links to the exact ones that we have or are getting.
What You Need Right Away For Baby's Arrival
A Carseat
This should be the first thing that you invest in. and I mean invest. This is your baby's lifeline and you won't be able to leave the hospital without your baby strapped in one so I would put this on the top of your list. We have always made sure to check the safety rating on all of the ones our kids use before purchasing which you can do HERE. As for style, depending on your lifestyle, we prefer the ease of a bucket seat that we can remove from the car and carry with us or attach to the stroller. For this baby we are looking at the UppaBaby MESA and the Clek LIING, both two of the highest rated in safety on the market and worth every penny.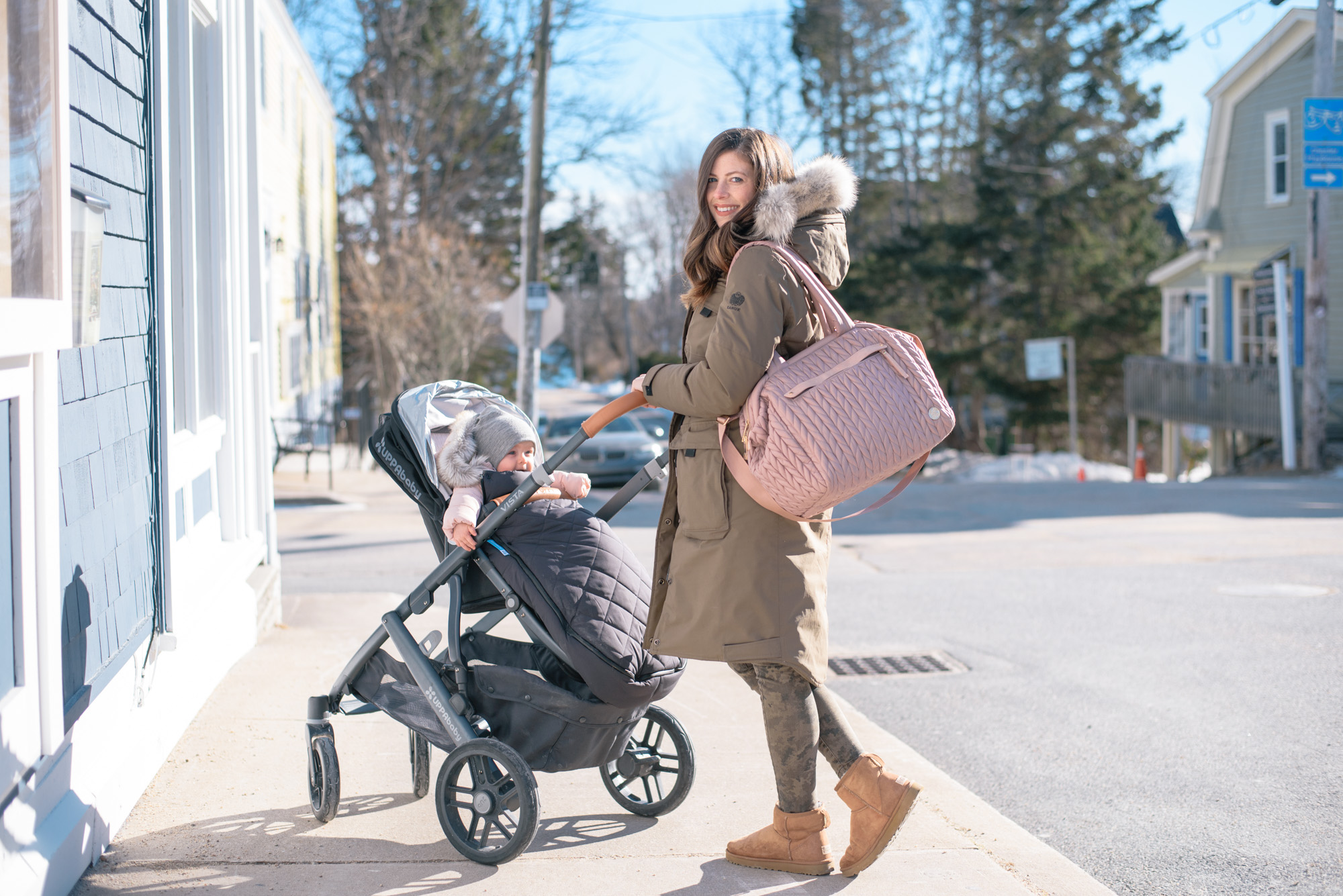 A Good Stroller
The worst thing for a new mom is to become stuck inside your home. My biggest reccomendation, coming from a person who has battled depression my entire life is to get out walking with your baby as soon as your doctor gives you the ok. Whether thats in your neighborhood, or even in a mall, dont keep yourself cooped up. When it comes to choice of stroller, thats another thing that depends on your lifestyle and surrounding, as well as future plans for parenthood. For us, we needed a good stroller with larger tires that could handle the city sidewalks as well as the shoulder of the roads. We also needed a stroller that was easy to clean, and could turn into a double as we knew we wanted atleast one more child in the future. After many hours researching, as well as testing out strollers in local stores, we knew the investment into an Uppababy Vista was worth it for our family. Similarly, you can also look at Bugaboo. If you are mostly trail people, you may want the Mountain buggy as it has wheels that resemble a bike and is made for those terrains. Do your research but know that if your budget is spent on the carseat and stroller, your still doing great.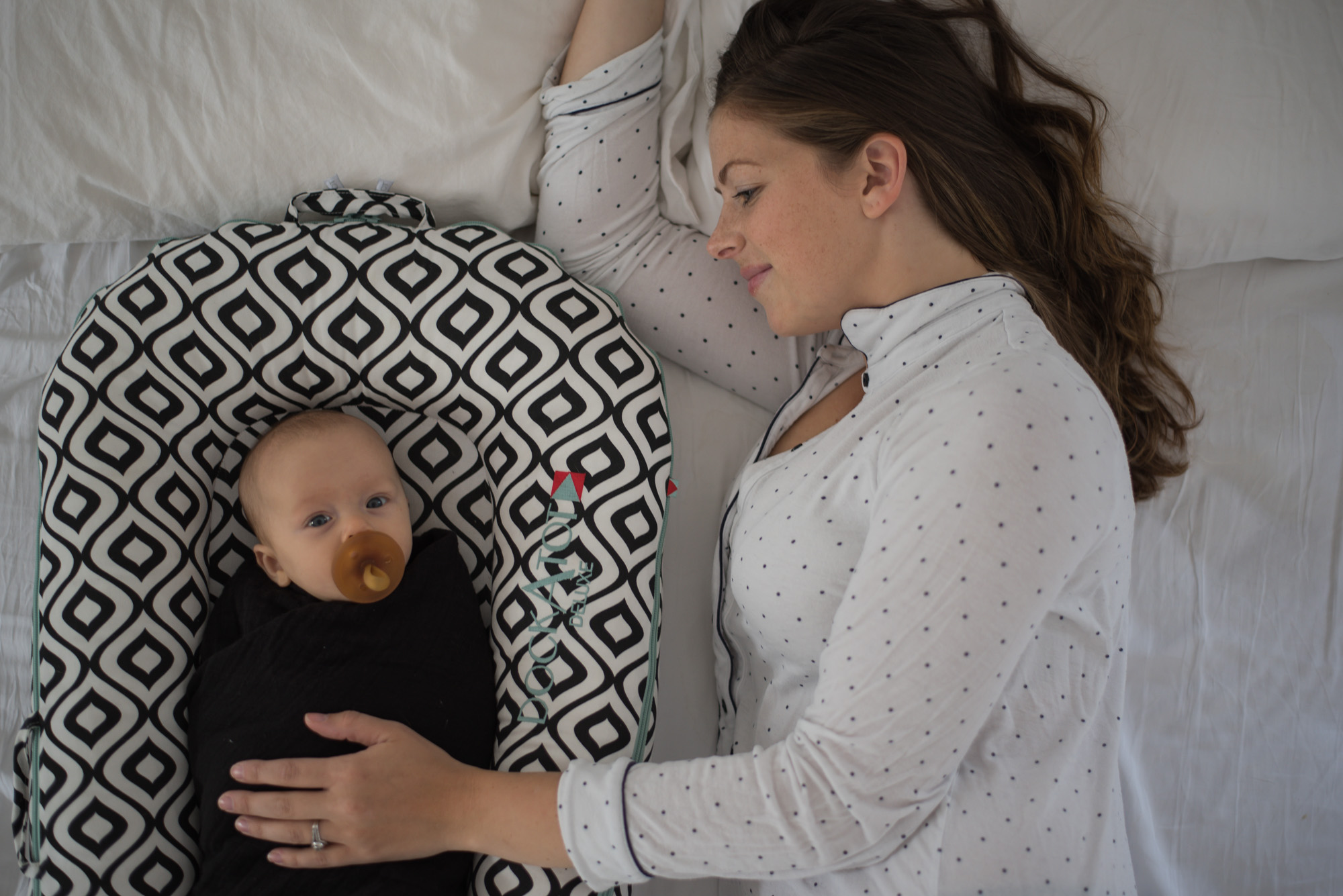 A Sleeping Nest
We seriously could not live without one of these after using Dock-A-Tot with Poppy. From hanging out in the living room, to a place to sleep between Rob and I at night (Yes I know thats controversial, but I feel very strongly about our decision) This nest became a safe haven for Poppy and a place where she would remain calm and happy. There are so many now on the market so look into one that fits your budget and aesthetic.
Bottles
Yes, breastfeeding is fantastic and we have been lucky with our kids that it has come very easy to us. But, a fed baby is a happy baby so make sure that you are prepared either way. We always make sure to have bottles on hand, even in the hospital, just incase breastfeeding doesnt go as planned. For us, the Como Tomo brand worked best as it resembled a breast shape more than a classic nipple. I'd start with 2 or 3 on hand and if you need to formula feed or pump and feed, you can always invest in more at that time.
New Born Diapers
As much as the baby may seem huge when it is freshly delivered in your arms, for those first two weeks, you will need newborn size diapers and lots of them. After two kids, I feel like I have tried most brands and swear by Pampers as they have been the least likely to leak. Bring a bunch in your hospital bag as well, the hospitals don't like giving their diapers out.
Swaddles
These are so multi-functional that they are a must in your baby bag, car, stroller, everything. For swaddling, burp cloths, blankets, and even tuck under your bra straps for a nursing cover. We also use them to cover change tables. Buy many and place them everywhere. We love our Lulujo the best as they are the softest and come in such great patterns. They also are local to New Brunswick! GO CANADA.
The Other Basics
Thats pretty much all you really need to survive those first few weeks of parenthood but there are some basics you should also prepare for in your hospital bag. I will be doing a full rundown on what Im packing up on our YouTube Channel closer to the time the baby arrives, but for now check the list below.
Wrap or Carrier (especially if this is your second)
Nipple Pads (lansinoh is my fav)
Haaka Pump ( to catch your letdown so no milk gets wasted)
large pads because you will bleed A LOT
Nursing bras
Diaper cream
1-2 New Born Sleeper
As always, if you want more specific questions answered, send us an email at info@thewilddecoelis.com or a DM on instagram @thewilddecoelis