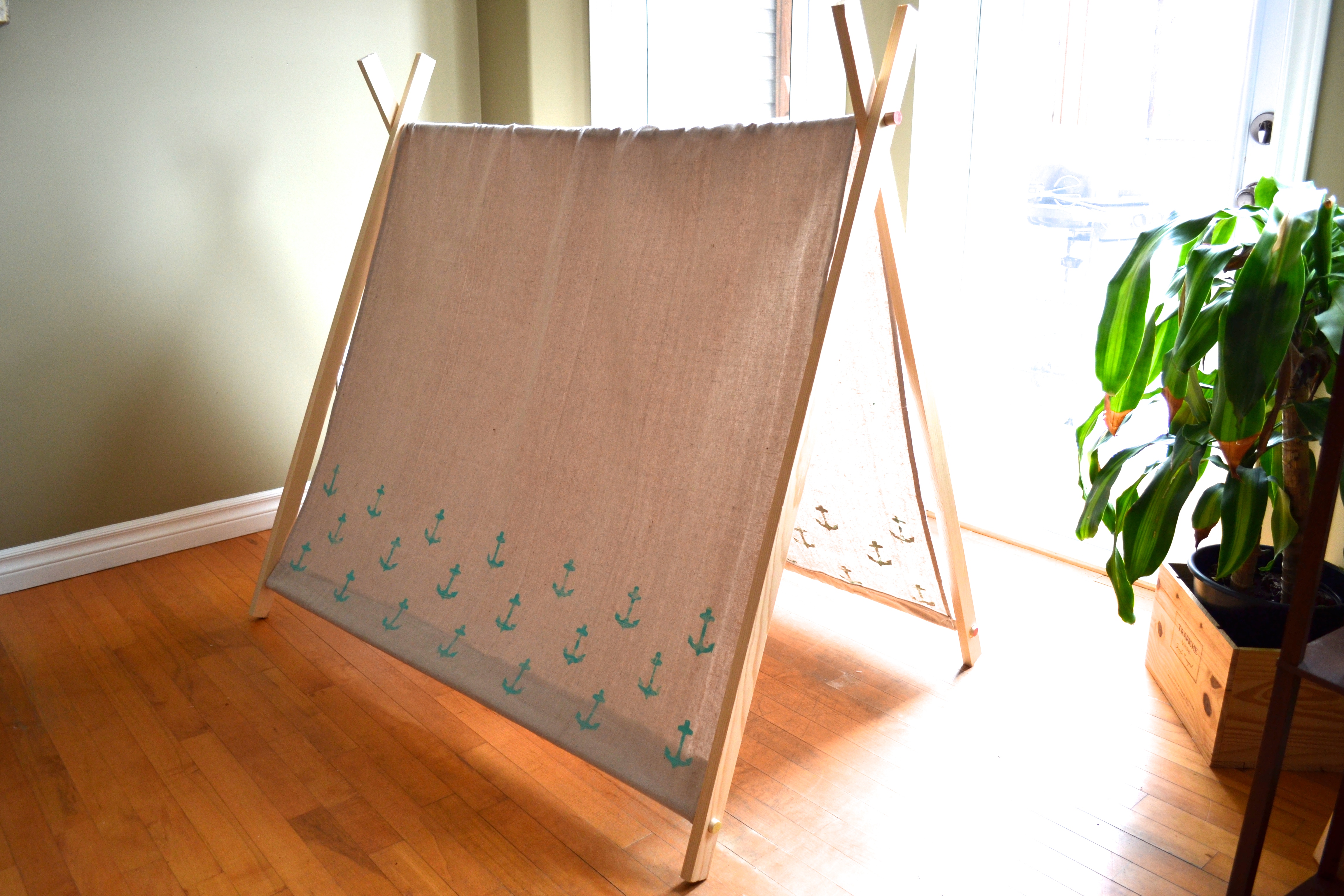 Rob and I are the biggest Pinterest Fanatics. Since we found out we were going to be having a baby, we had been collecting ideas on his own little board. This project, we knew that we had to try when he was old enough. I loosely followed the steps from mommy blogger Rubyellen at Cakies. It is a great gift for him for his 1st birthday ( I can't believe it is so soon) and it will last for many years after as an awesome hideout.
What you will need:
Drill
3/4 inch countersink or Hole saw
3 3/4 inch 4 foot dowels
4 1x2x4 wood planks
1 4×15′ drop cloth
measuring tape
pencil
needle and thread or glue or sewing machine
string, ribbon, or baling twine
Steps:
Cut drop cloth to 84″ long
If desired, now is the time to paint your drop cloth. I did mine the night before using craft paint and an anchor stencil by Martha Stewart.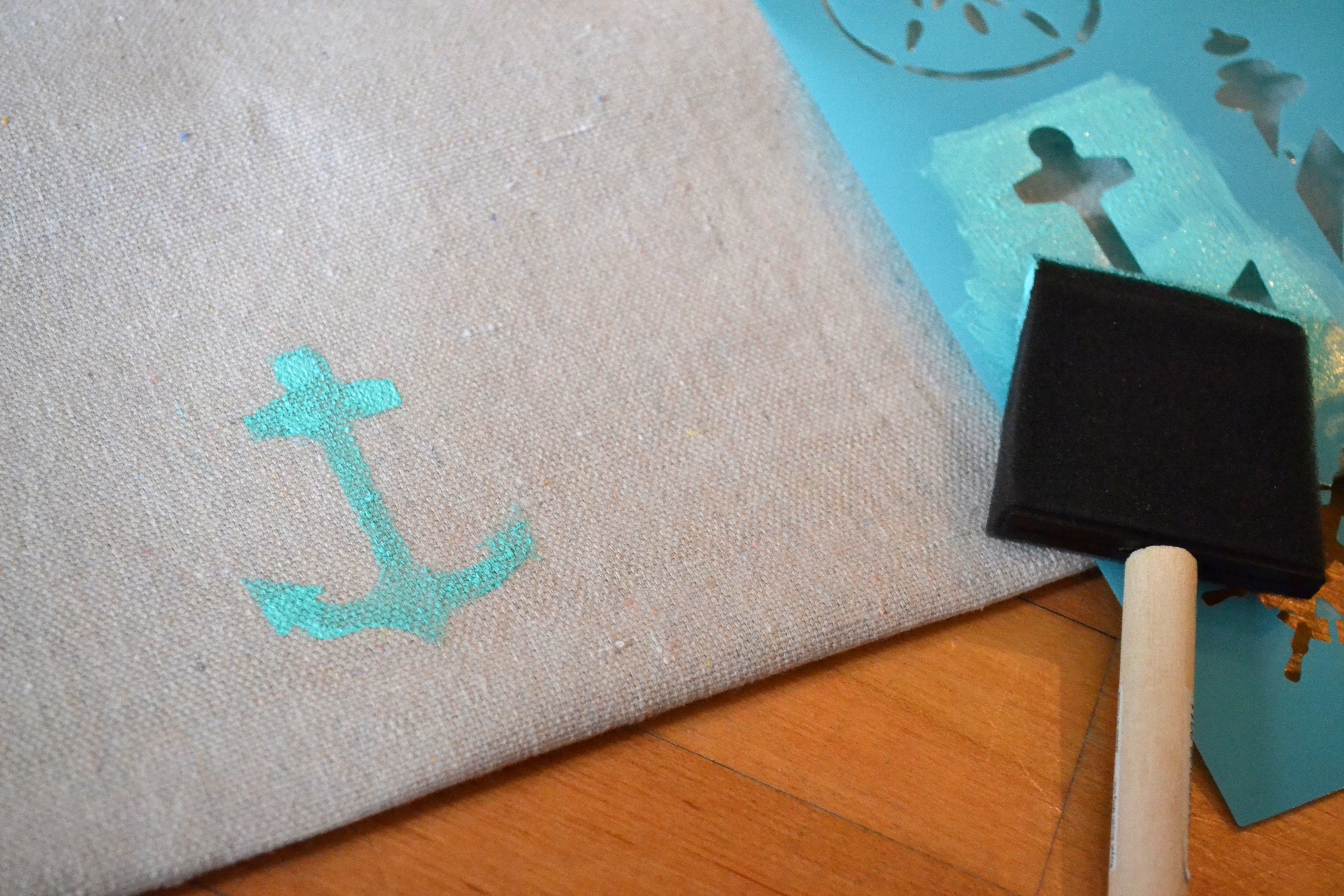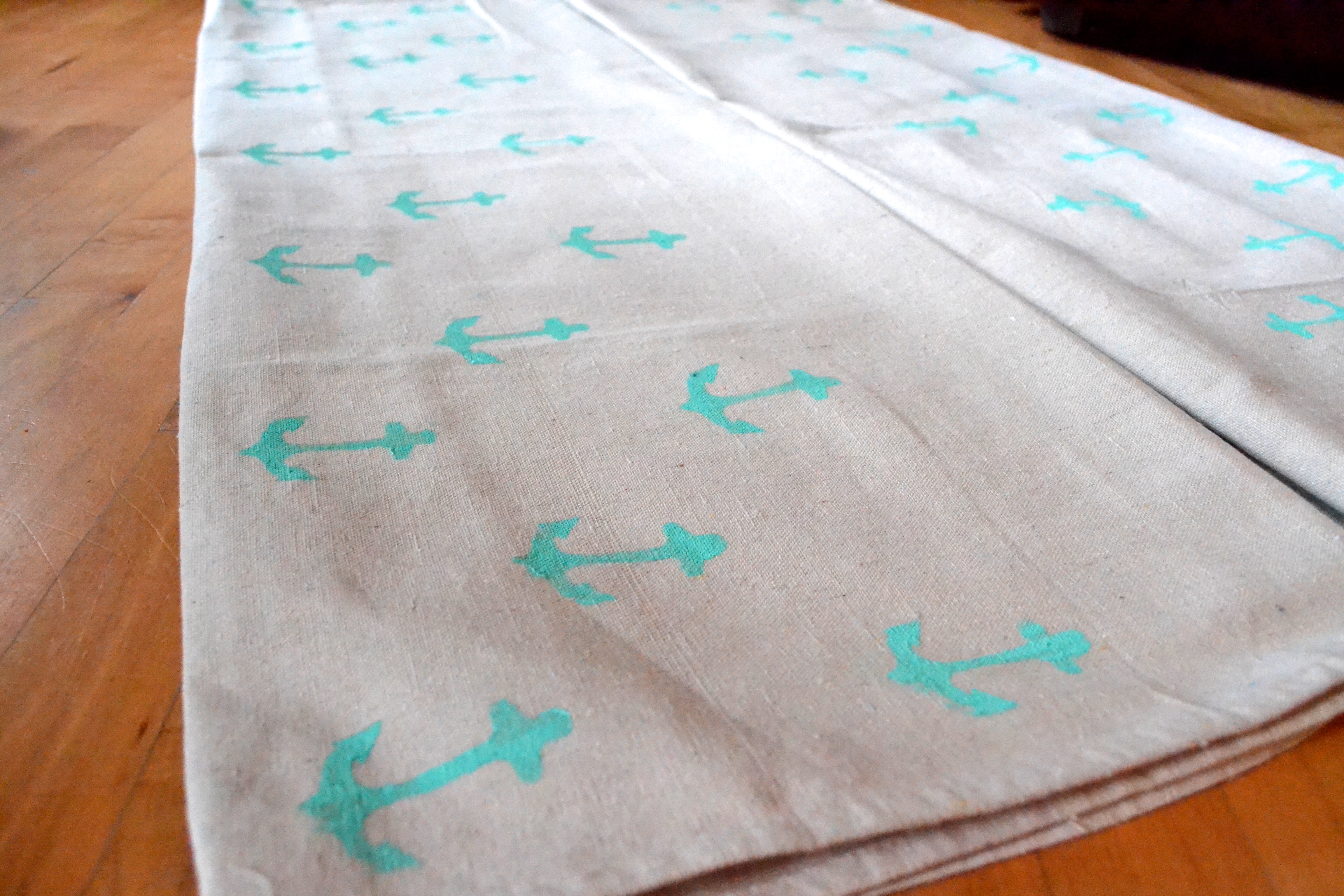 3. Measure down 6 inches from each of your wood planks and make a mark as close to the centre as possible
4. Measure up 3 inches on opposite ends and repeat
5. At those marks, drill your holes for the dowels with your 3/4 inch drill bits (Handsome Rob did the next few steps for me)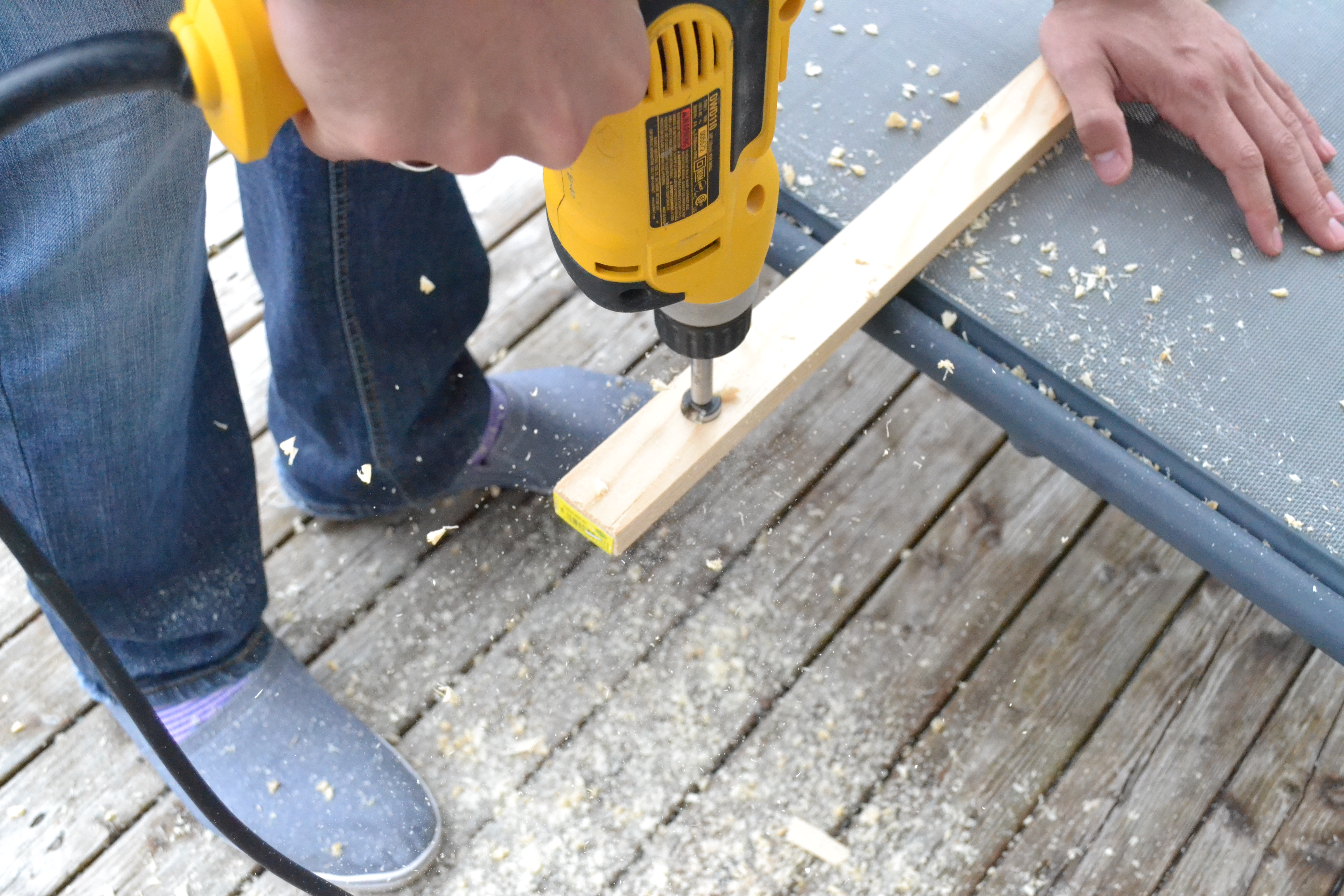 6. Insert one of the dowels into the the 6 inch from end hole of the planks, 2 of them on each end. It will be a very tight fit. We used a hammer.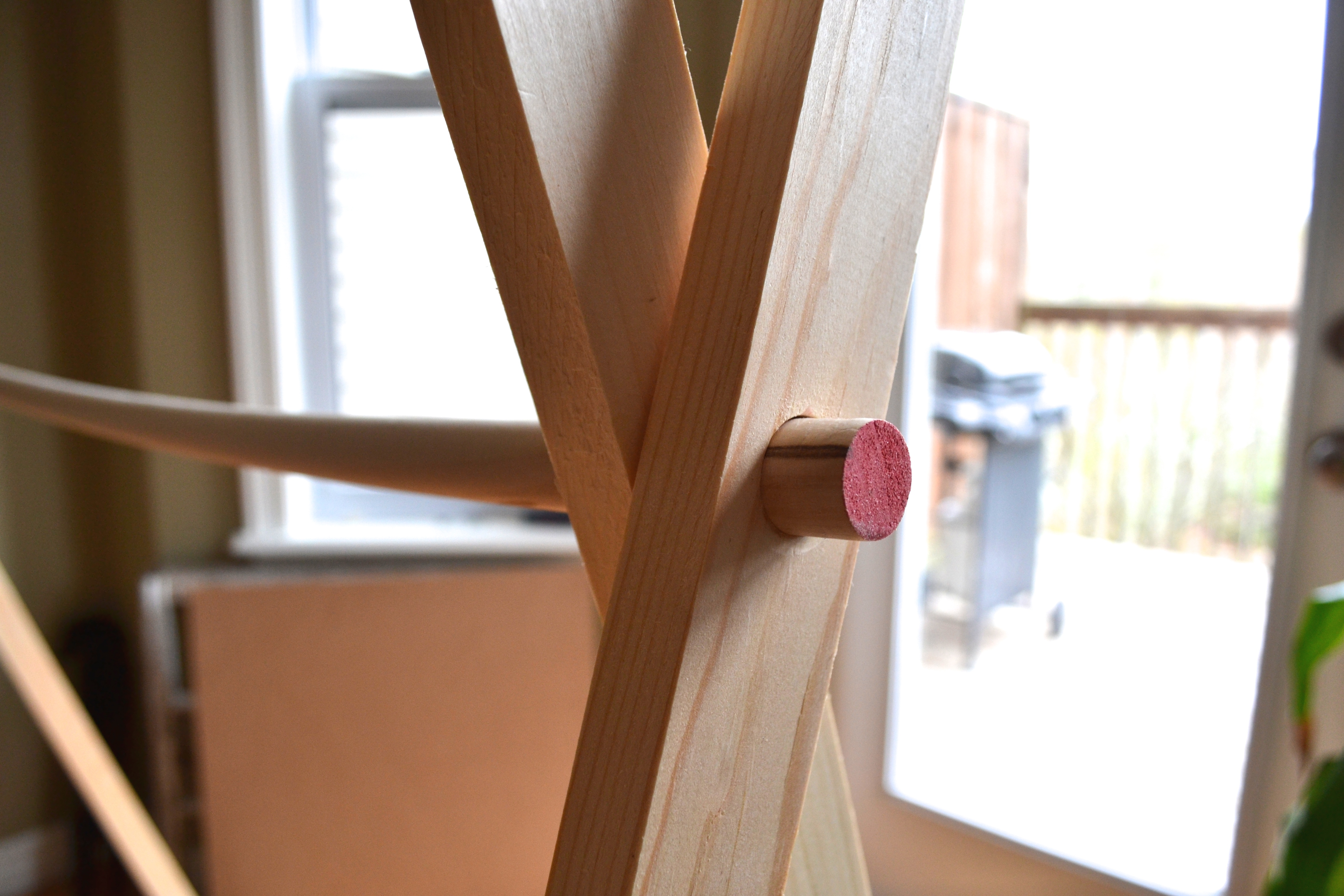 7. Insert the next 2 dowels into the bottom of the planks. Again, you may need to bang them in with a hammer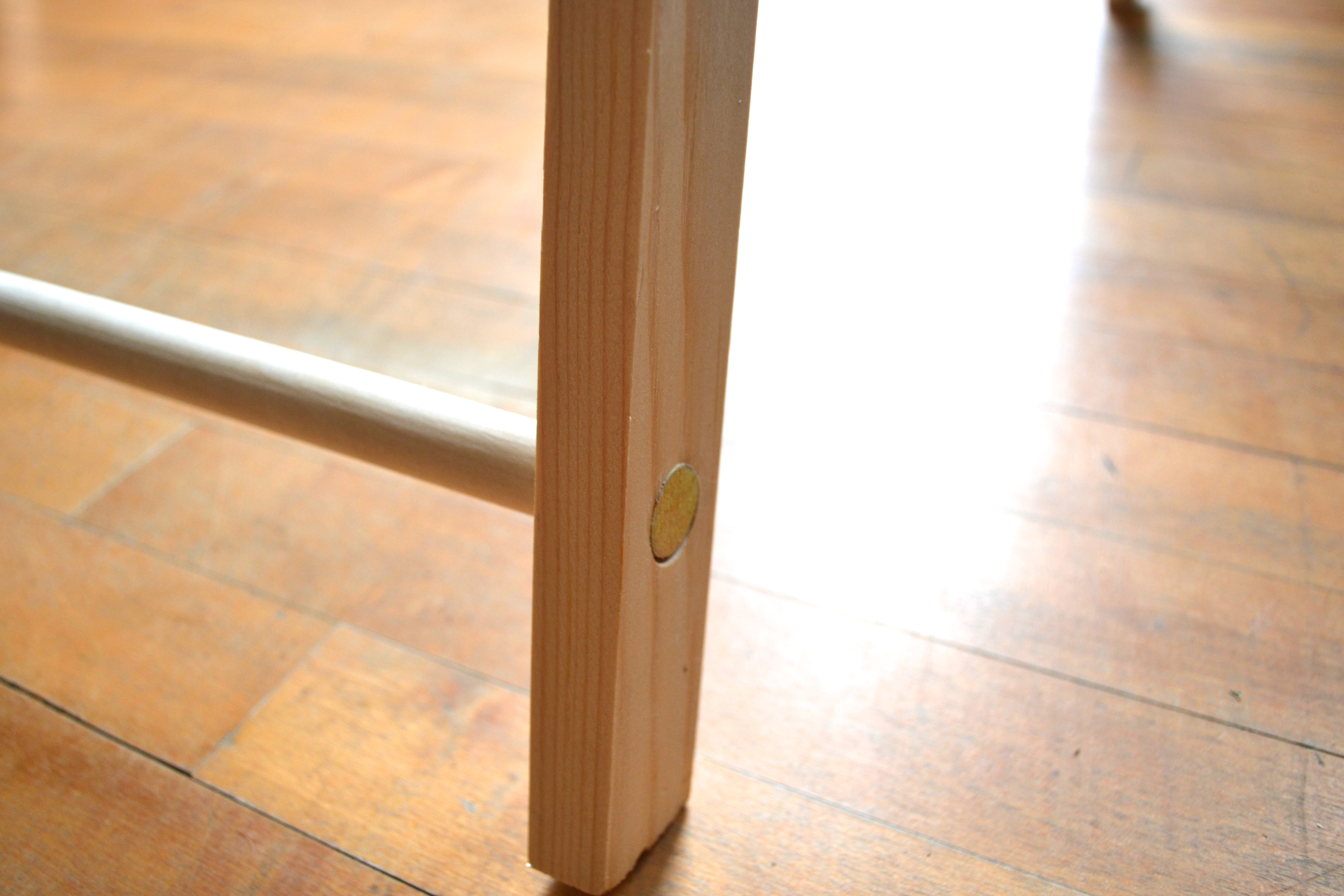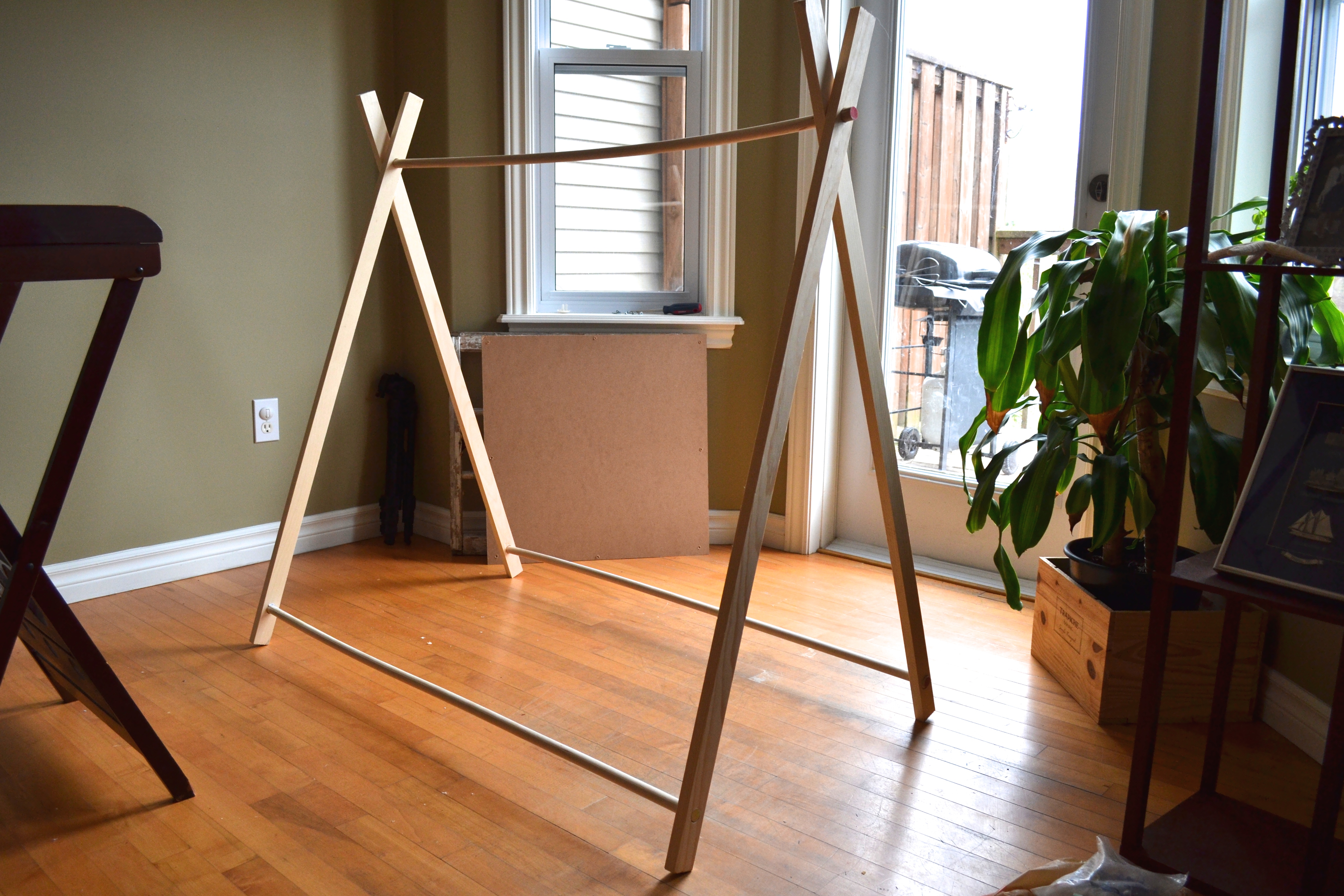 8. Drape fabric over the wood frame and measure how much you will need to hem at the bottom for the fabric to be tight
9. Sew or glue the large hem. I used my sewing machine.
10. Once sewn, or glue has dried, pop out the dowels from the bottom ends of the wood frame on one side. Slide the pocket hem of one end of the drop cloth onto the dowel and then put it back into the drilled hole.
11. Pull the drop cloth overtop of the top dowel and then repeat last step
12. Place frame at desired width and use your choice of ribbon or string to tie it so that it doesn't slide larger.
There you have it. Super easy, and will hopefully last for a few years. Please share what yours looks like with hashtag #wildrosebudstent. can't wait to see what all you crafty people come up with.
Katie Rose xo