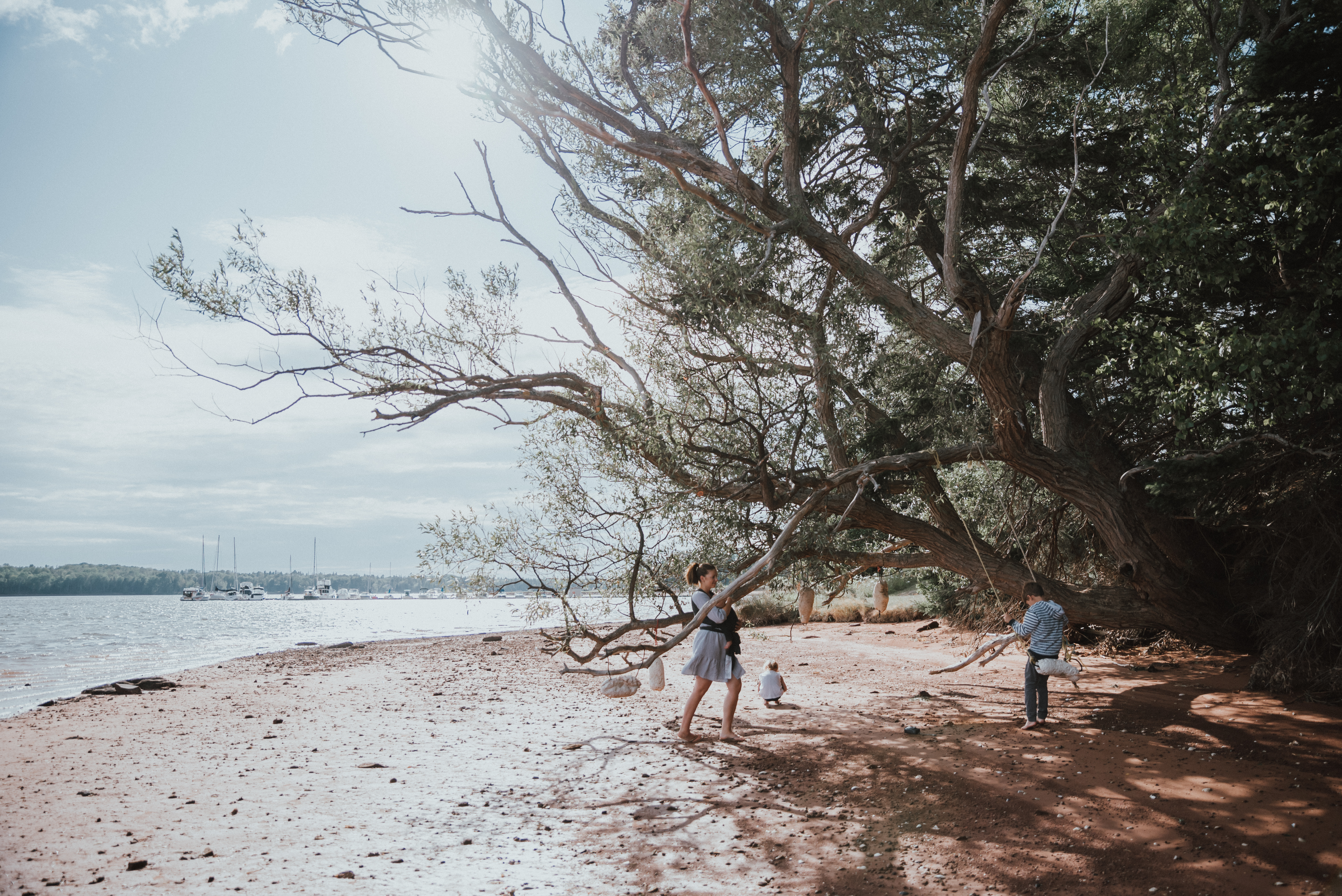 I grew up with a father who wasn't a big traveller, mainly due to a demanding job at home tending to our veggie gardens. As a result, family vacations when I was a kid had to be closer to home. Our provinces are so small on the east coast that it's pretty easy to travel from one to another in a morning, so we started travelling the four and a half hours to Prince Edward Island each summer. I still have so many memories of Rainbow Valley's swan ride, red sand beach days with my sisters and even that one summer when our cousins joined and we fought the whole time. Rob, having similar childhood memories, loved the idea of starting a family tradition with our own little family to the island of red soil.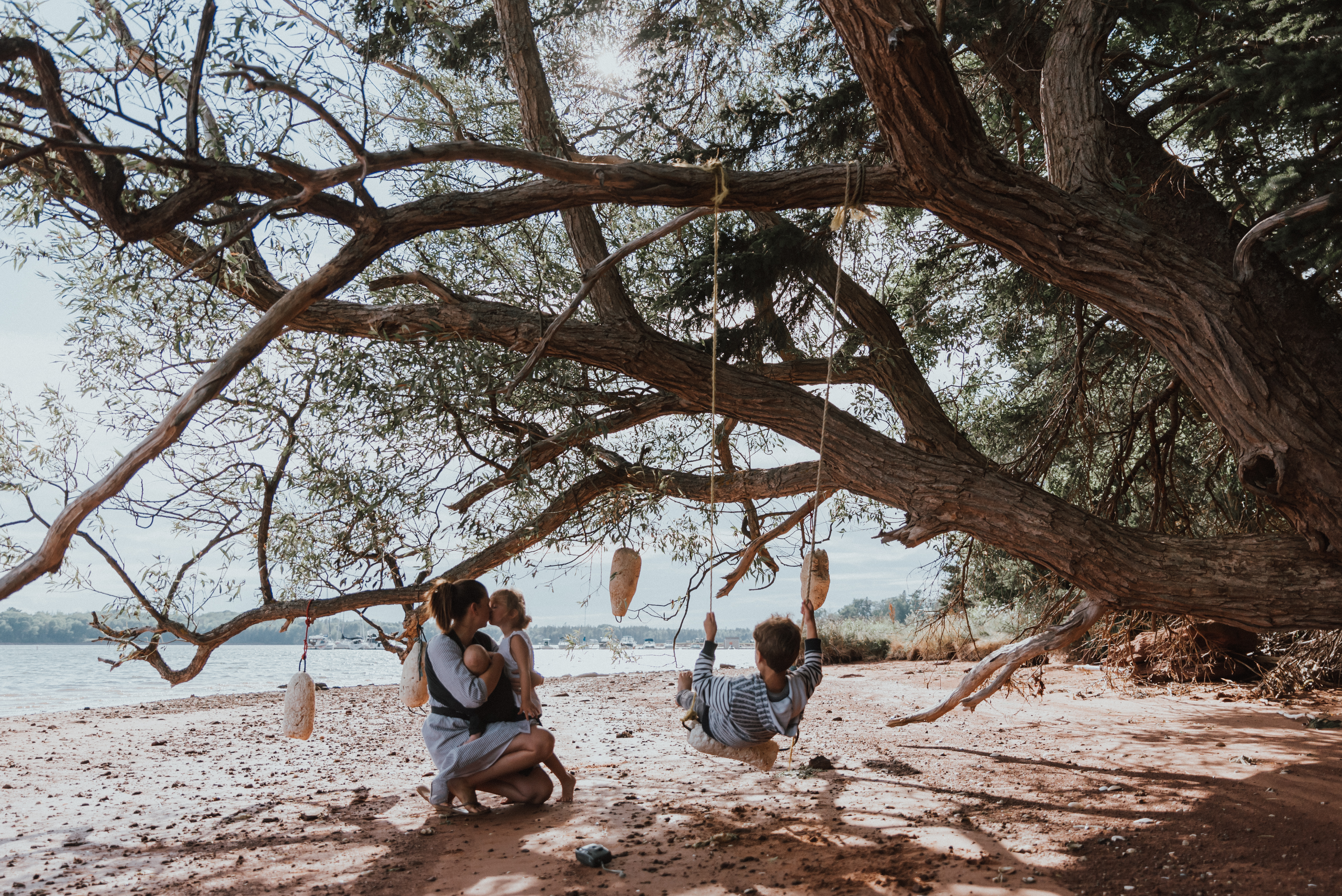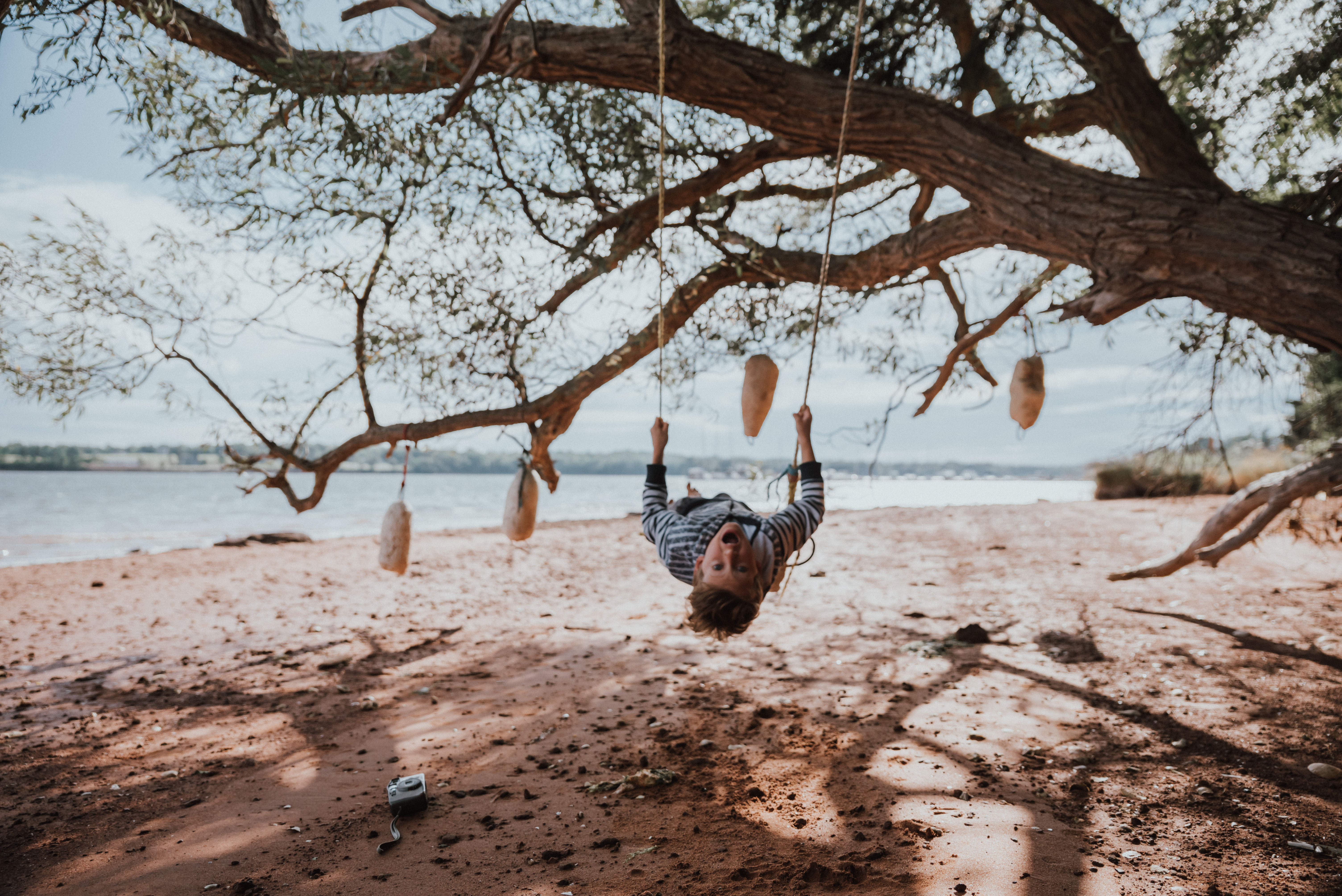 Two years ago we had our first opportunity to travel with the kids to PEI and it was such a great trip. So, when Rodd Vacations reached out asking if we would like to visit and review their family-friendly Rodd Brudenell River Resort, we jumped at the opportunity!
Wanting to make the most of the days we had on the island, we packed up the car the night before and come 5 AM we were hitting the highway, kids in tow, for the 4.5 hour drive. We have tons of tips on how to entertain young kids on a road trip like this, but we'll save that for another post ;). We knew we wanted to take things slow on the way there and make stops along the way so when we hit Charlottetown by 10:30 AM, we took advantage of the town's Sunday Farmer's Market to stretch our legs and grab some brunch.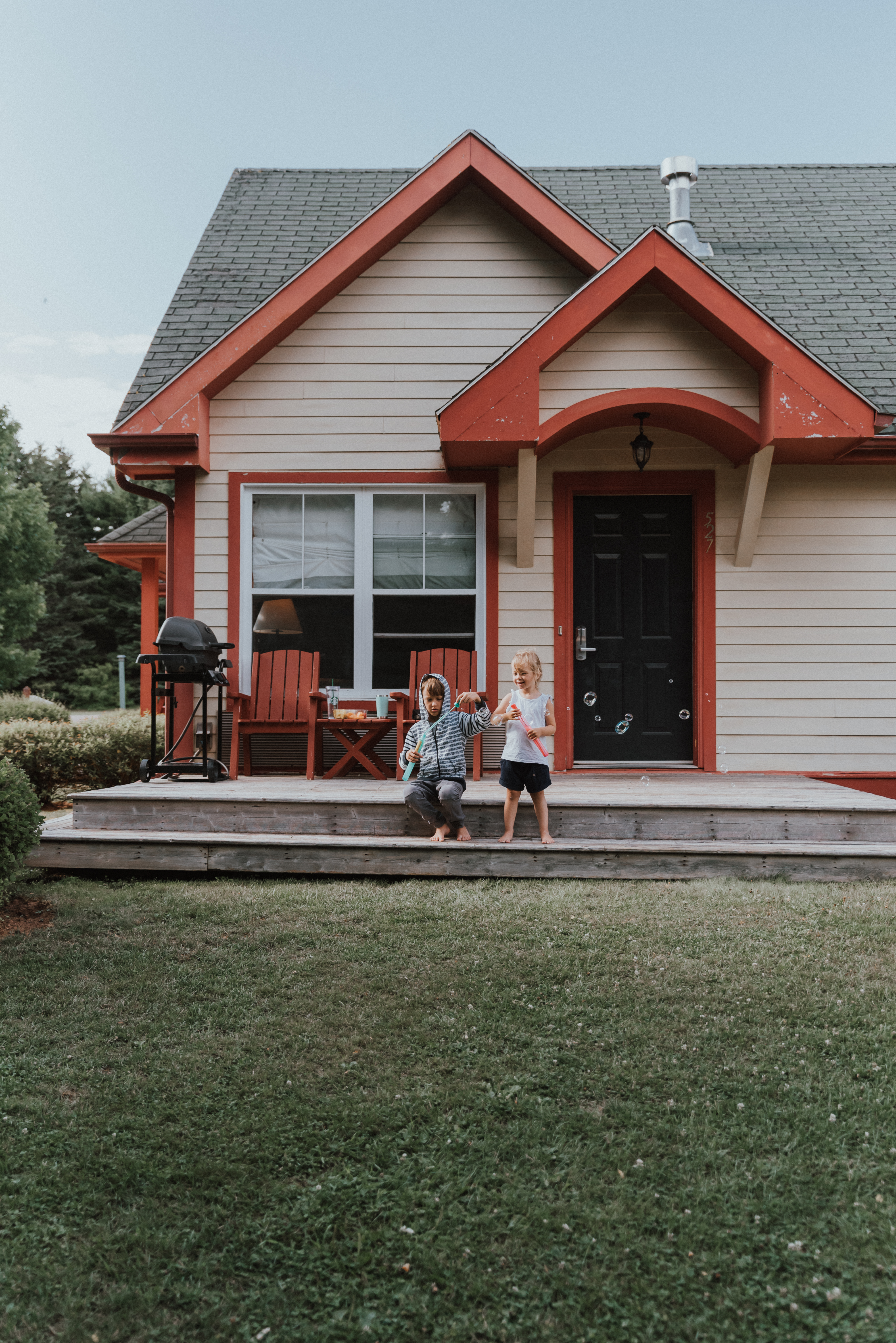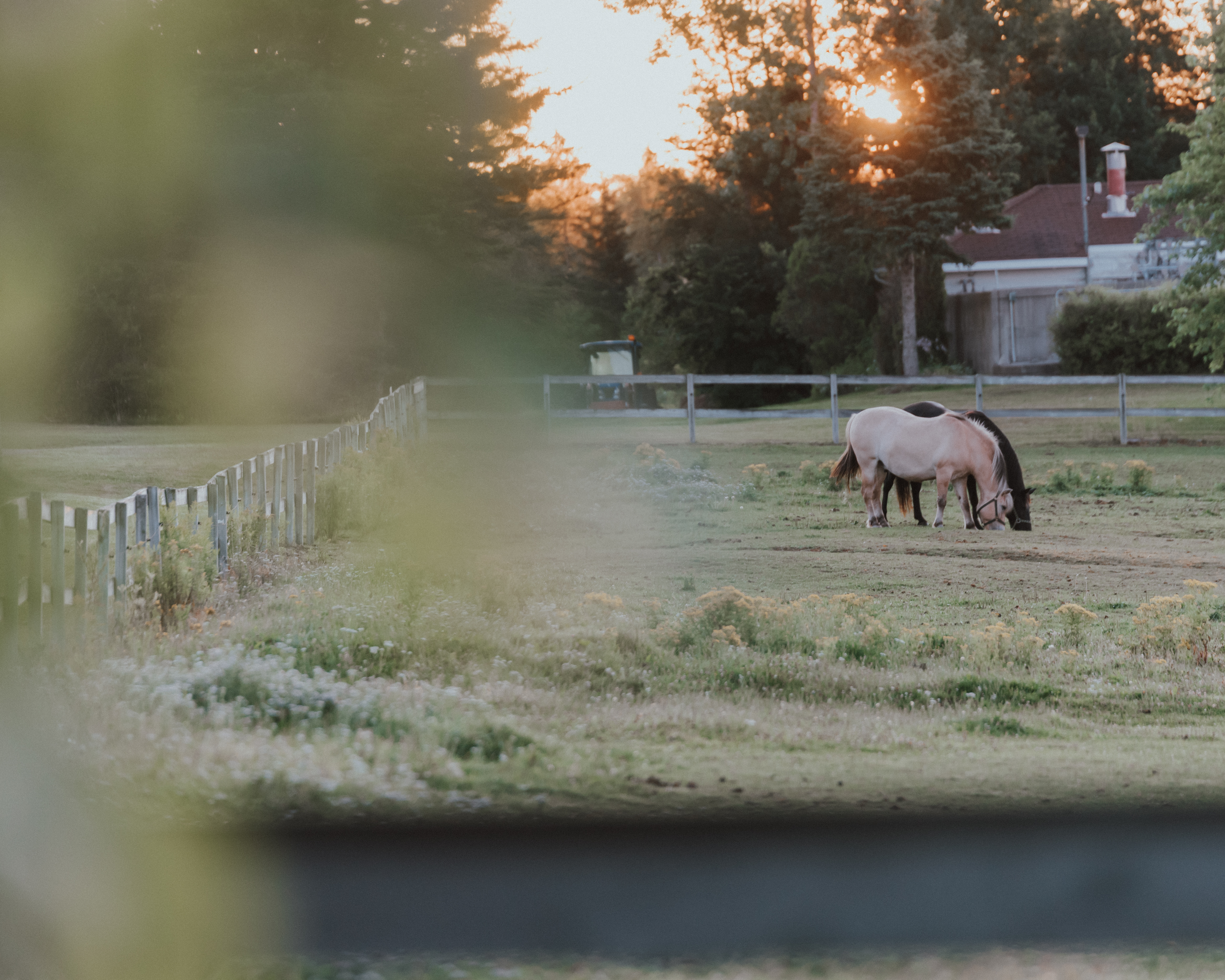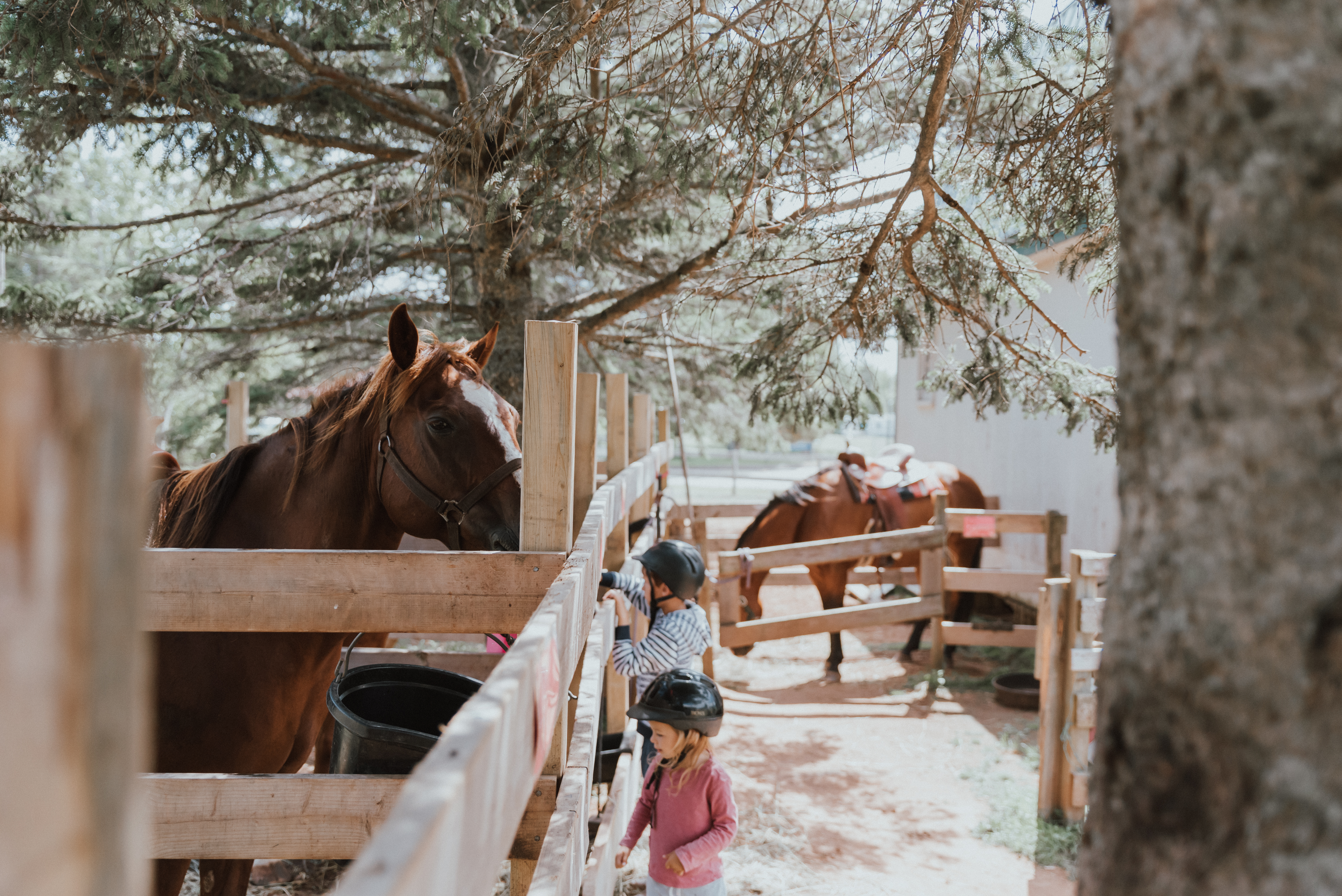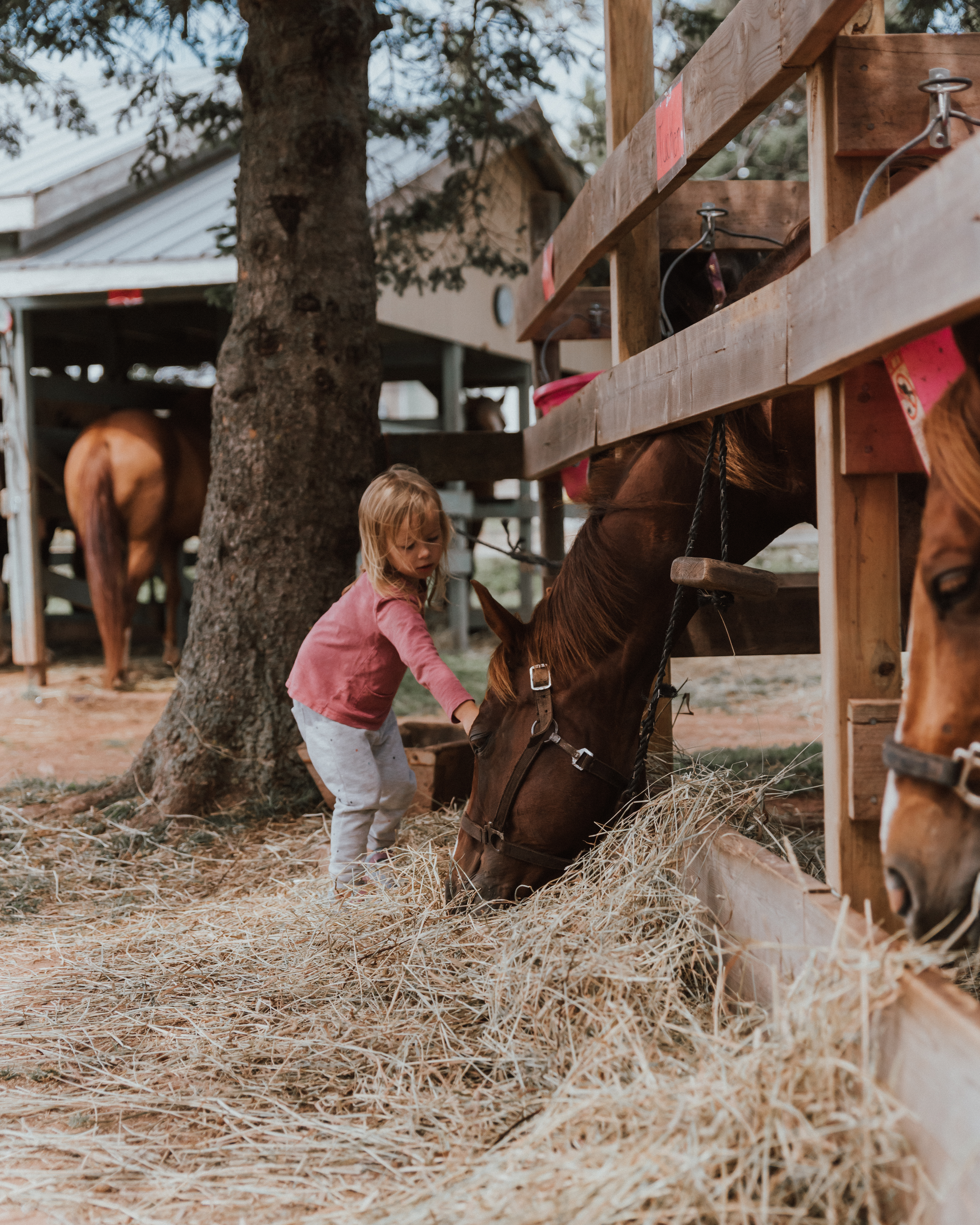 After stopping again for lunch and sightseeing along the road, we pulled into the Rodd Brudenell River Resort at 2 PM. All you could see was beautiful golf greens from the golf course and a stunning view of the Brudenell River. I checked us in easily with the resort's friendly staff, grabbed a map of the property and we headed to our cottage on the edge of the Brudenell Provincial Park. As soon as we saw the beautiful horses at the park before turning down towards the cottages, we knew this was going to be so much fun with the kids. 
The next four days were spent exploring the resort, the local towns, beaches and the entire east side of PEI. Yes, that does sound like a lot, but the island is actually so small that anything we were interested in seeing, even Green Gables and Cavendish, were only an hour from the resort.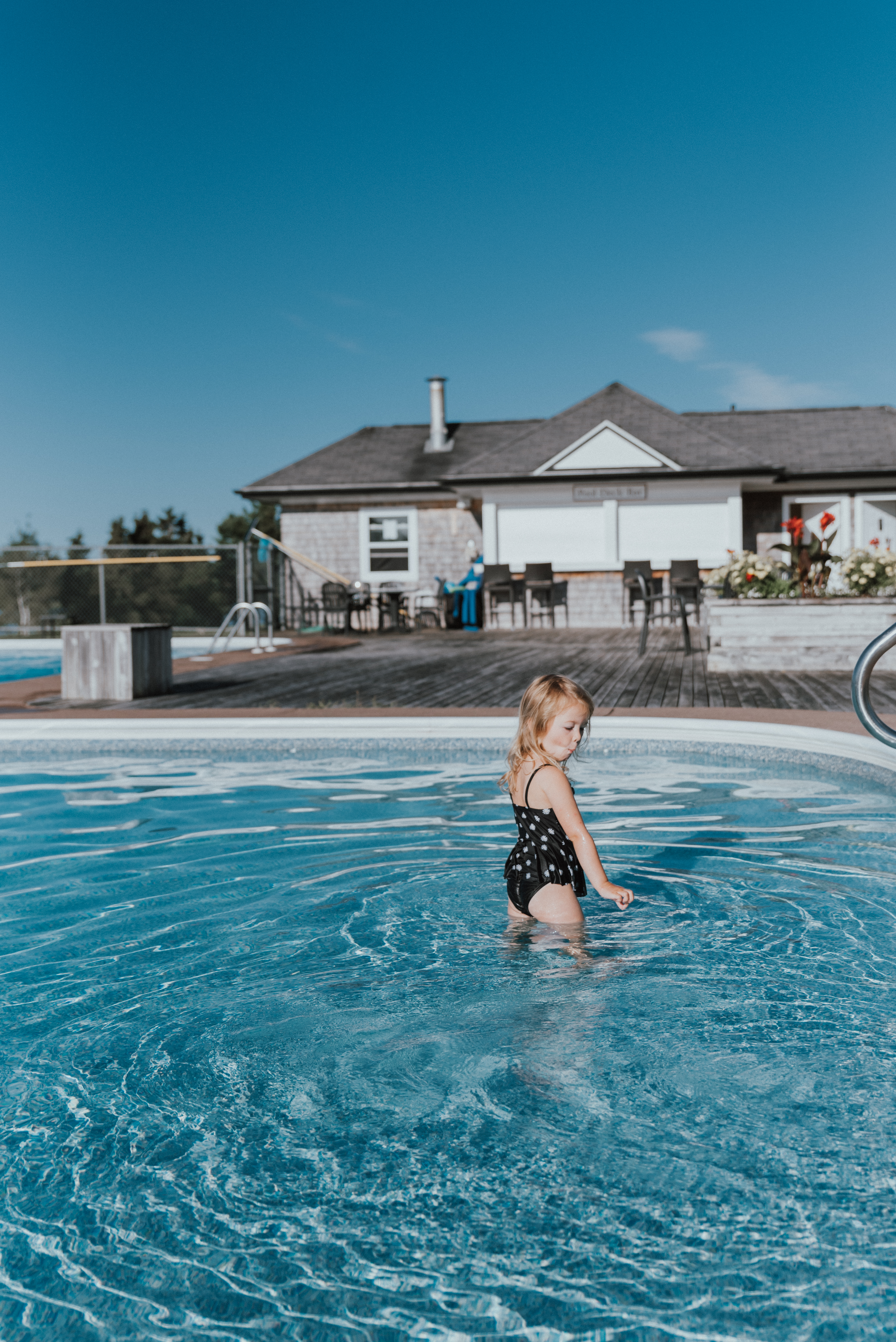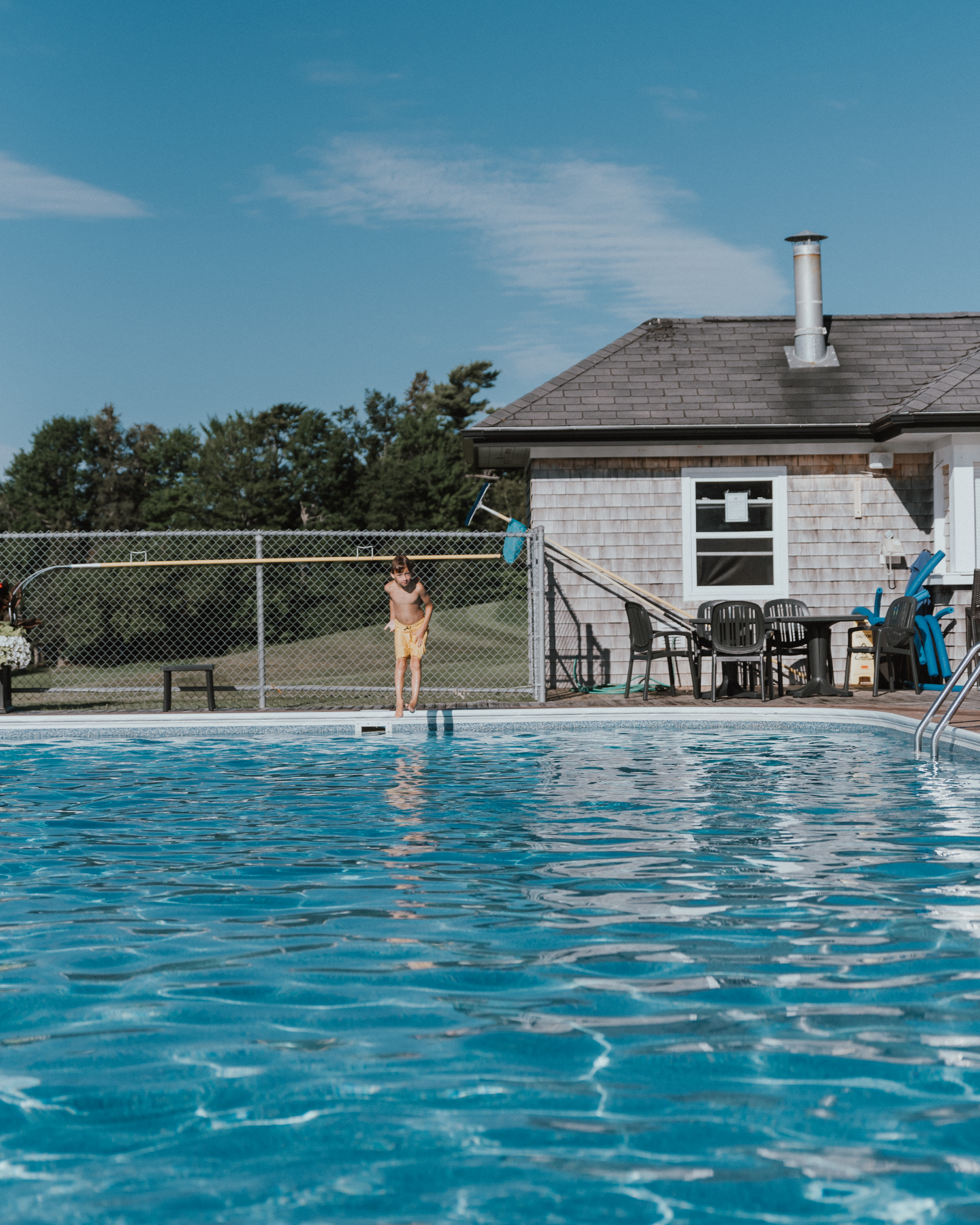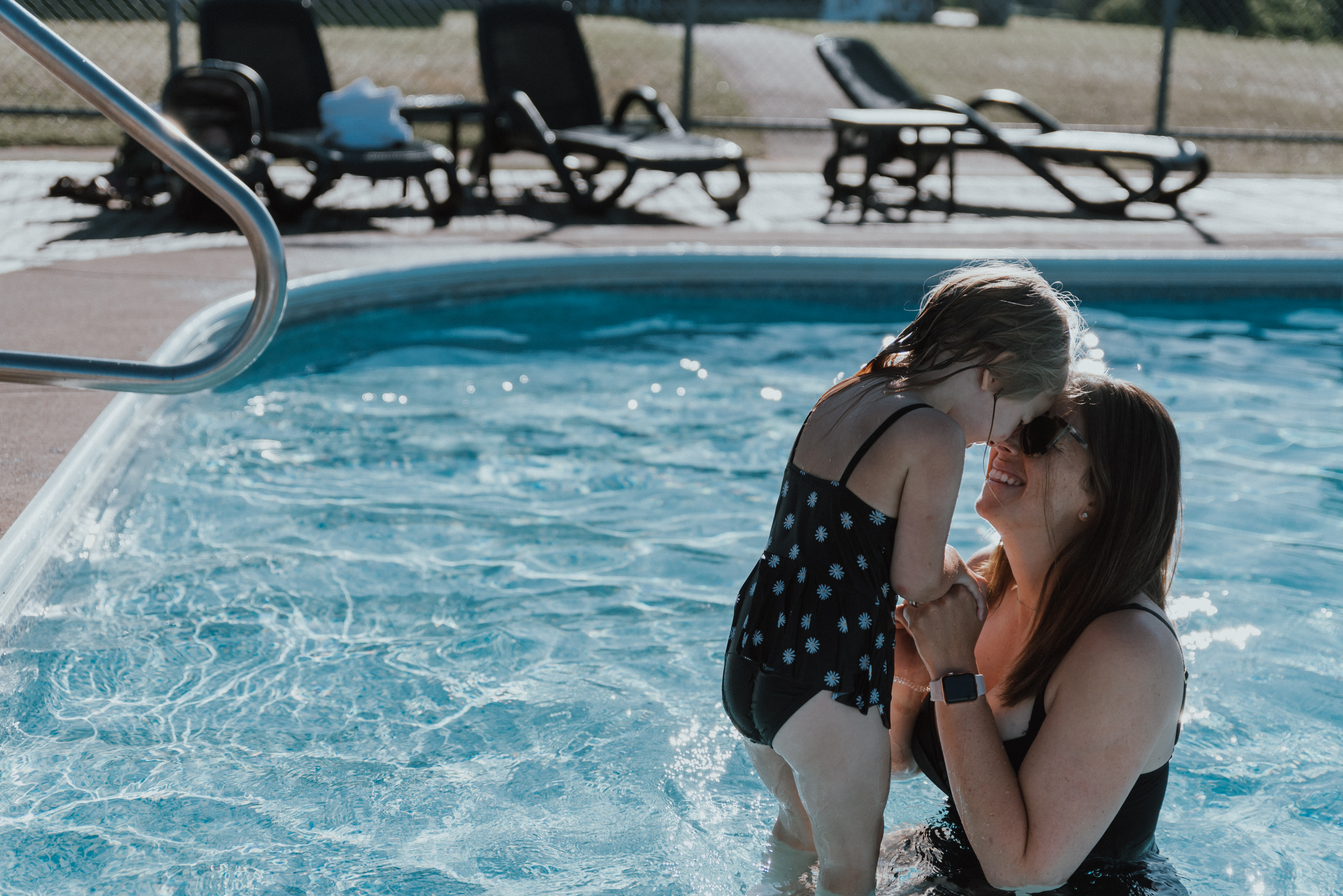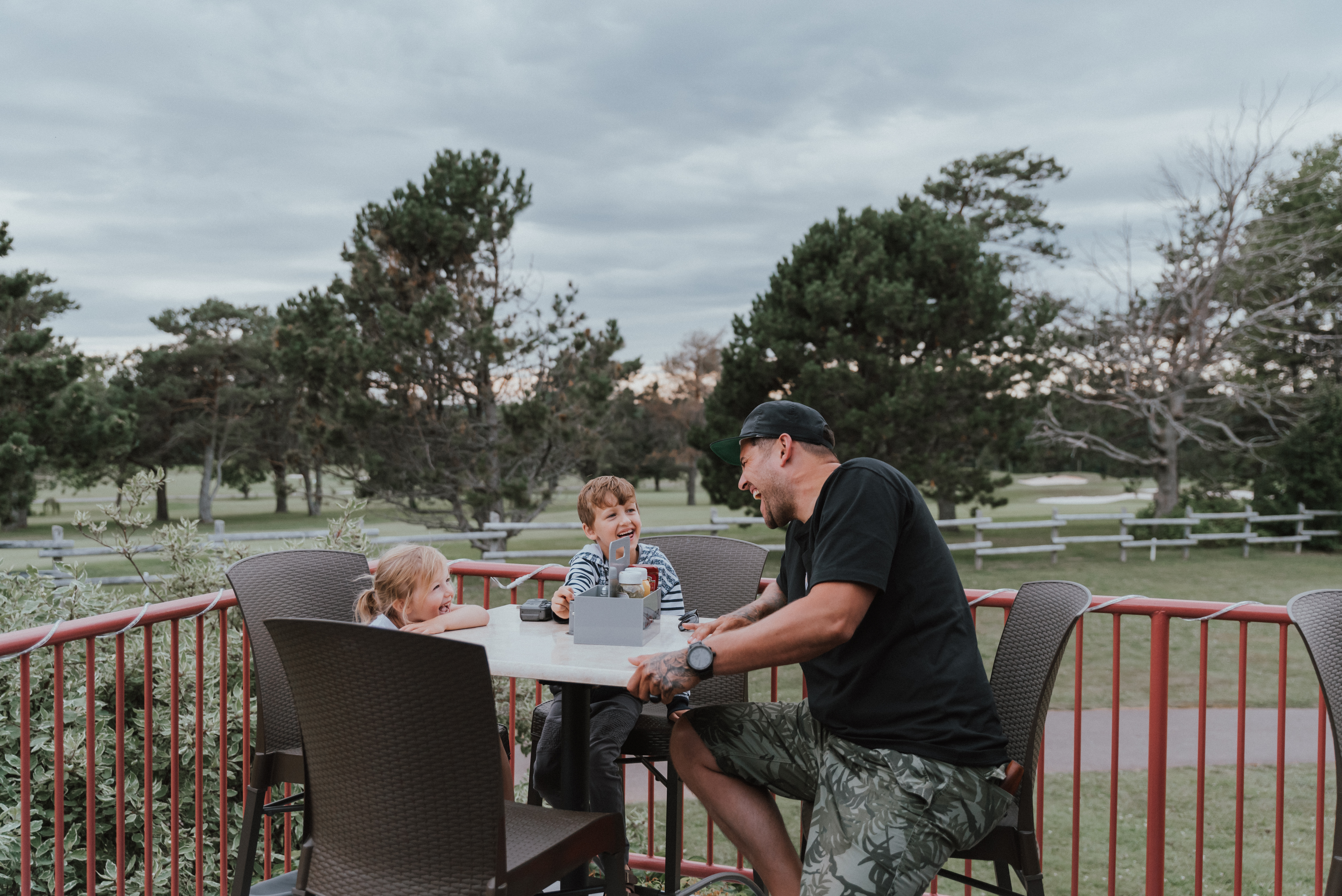 Places to eat on the resort:
The Resort's two restaurants:
Club 19: The perfect family friendly place for any meal, we loved that you could sit on the patio and take in the views, as well as the toy chest and coloring books available for the kids to play with. 

The Gordon: For more of a fine dining experience
Activities:
Horse/pony riding: An extra fee but totally worth it!

Playground: The kids loved their swings.

Kayak and bike rentals: To explore the resort from land or water (Note: there is a rental fee). We couldn't do this as Emmitt is too little but it looked like a blast.

Outdoor pool with a pool bar: The kids spent most mornings and/or evenings here when the weather allowed it. It was a stunning setting beside the river with tons of seating, towel service and even drinks and snacks available. 

Indoor pool: This is where parents and kids flocked on the days the weather wasn't as awesome. The pool was shallower than the outdoor pool, so it was great for kids, and the large picture windows and skylights made you feel like you were still outside. 

Golf: We couldn't partake this time with all three kids with us, but the greens were stunning and many people staying said they were their favorite courses.

Spa: They have such a sweet little spa on the property and a great deal right now, $99 for three services. Rob and I both went and got manis, pedis and facials.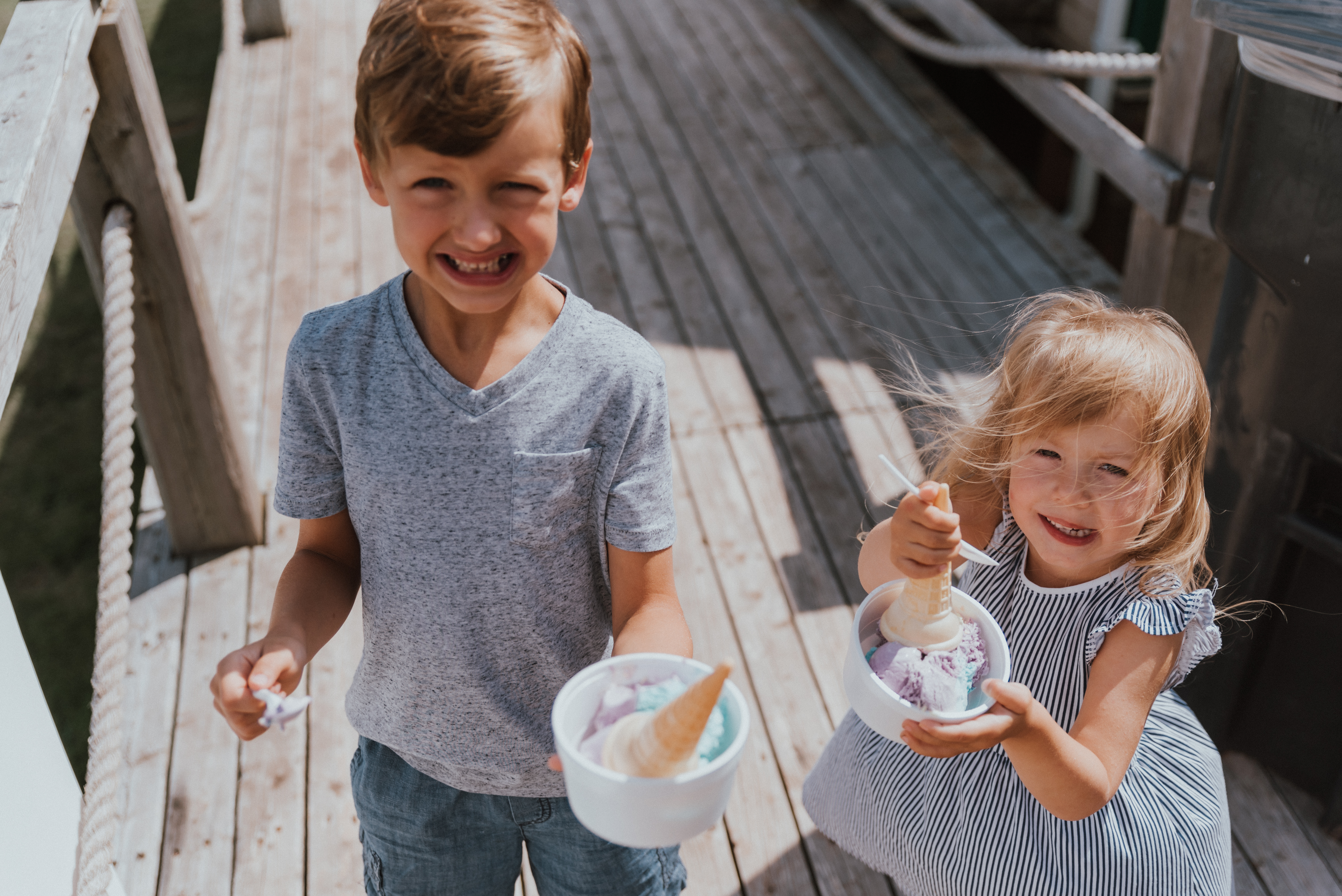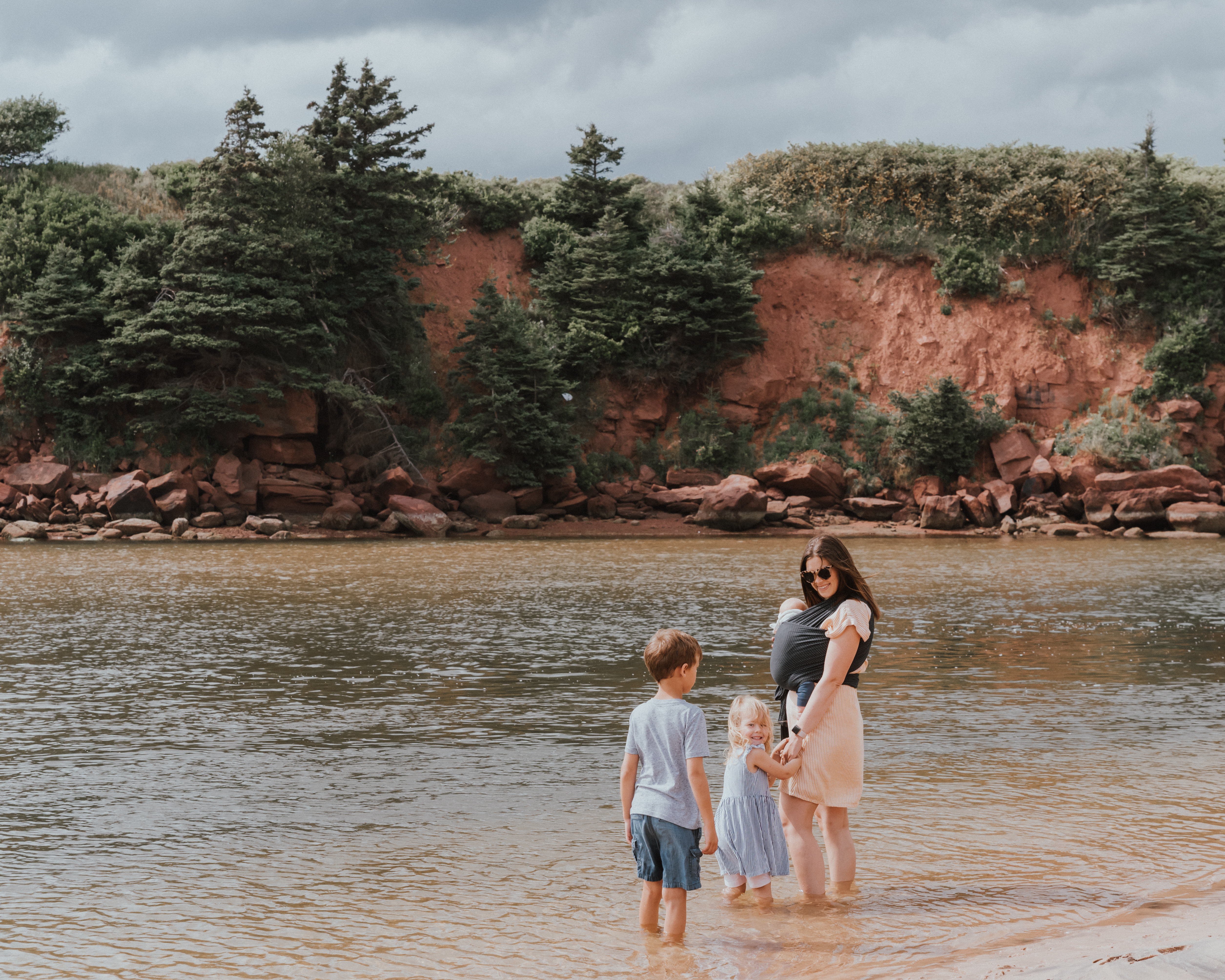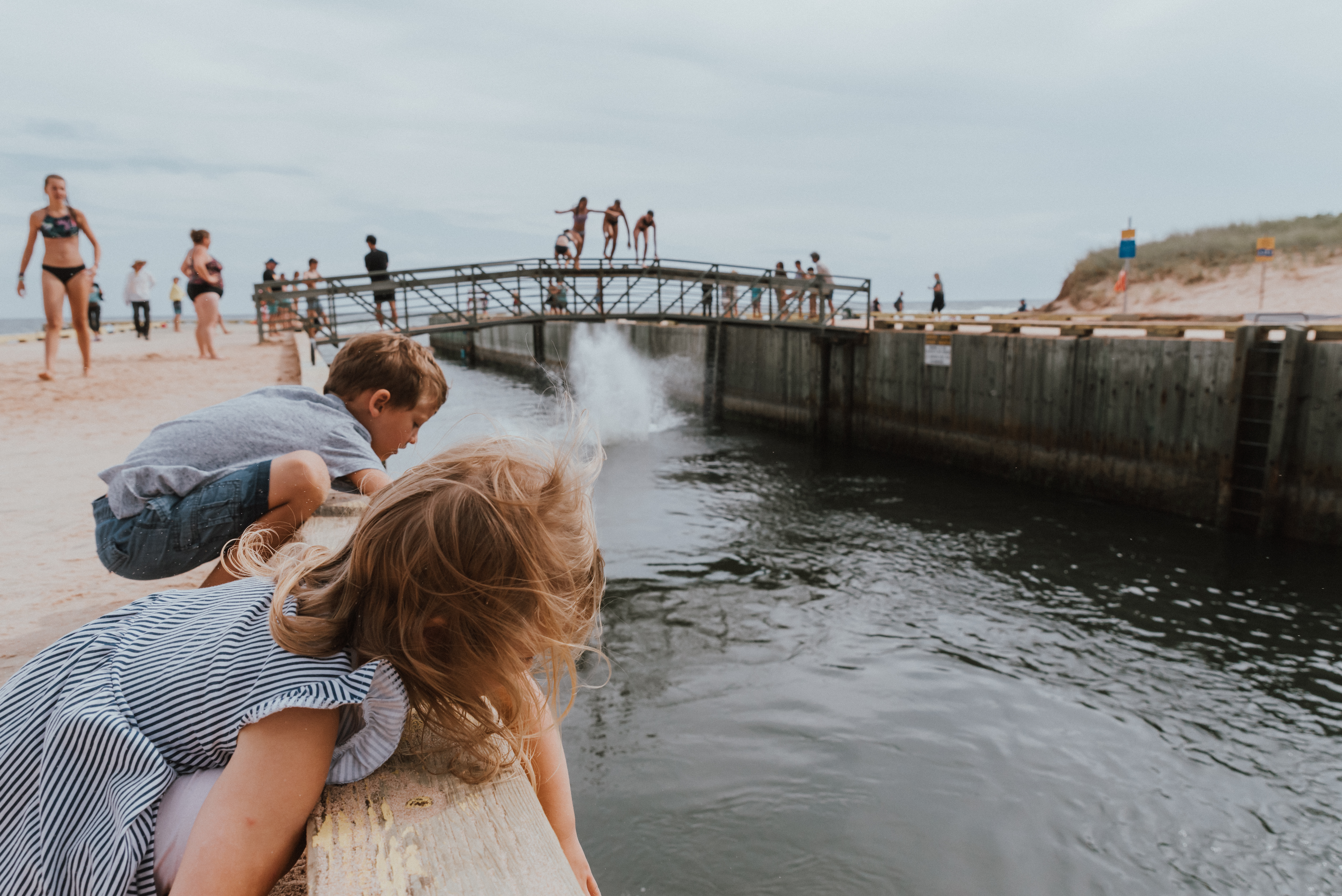 Local things to do and see:
Basin Head Beach: If you're beach people like us, this is a must. Voted one of the top beaches in Canada, it didn't disappoint. We only spent a few hours there after having lunch in Souris, but it has a well-known bridge that divides the beach into two sides and many people flock there just to jump off it.

Souris: Home to Chef Micheal Smith's Pantry, Poke Bowl, Eastern Express, among so many other fun little food places along the Souris Beach Provincial Park, this was the perfect place to travel off the resort for lunch.  

Montague: We headed into this town as it's only about an eight-minute drive from the resort. We ate at Gillis's 60's Diner which still has car or eat-in service. It was such a fun experience and the fish and chips were delish. After posting it on my Instagram stories, so many of you loved this place as well and I got to hear so many stories of grandparents working here years and years ago.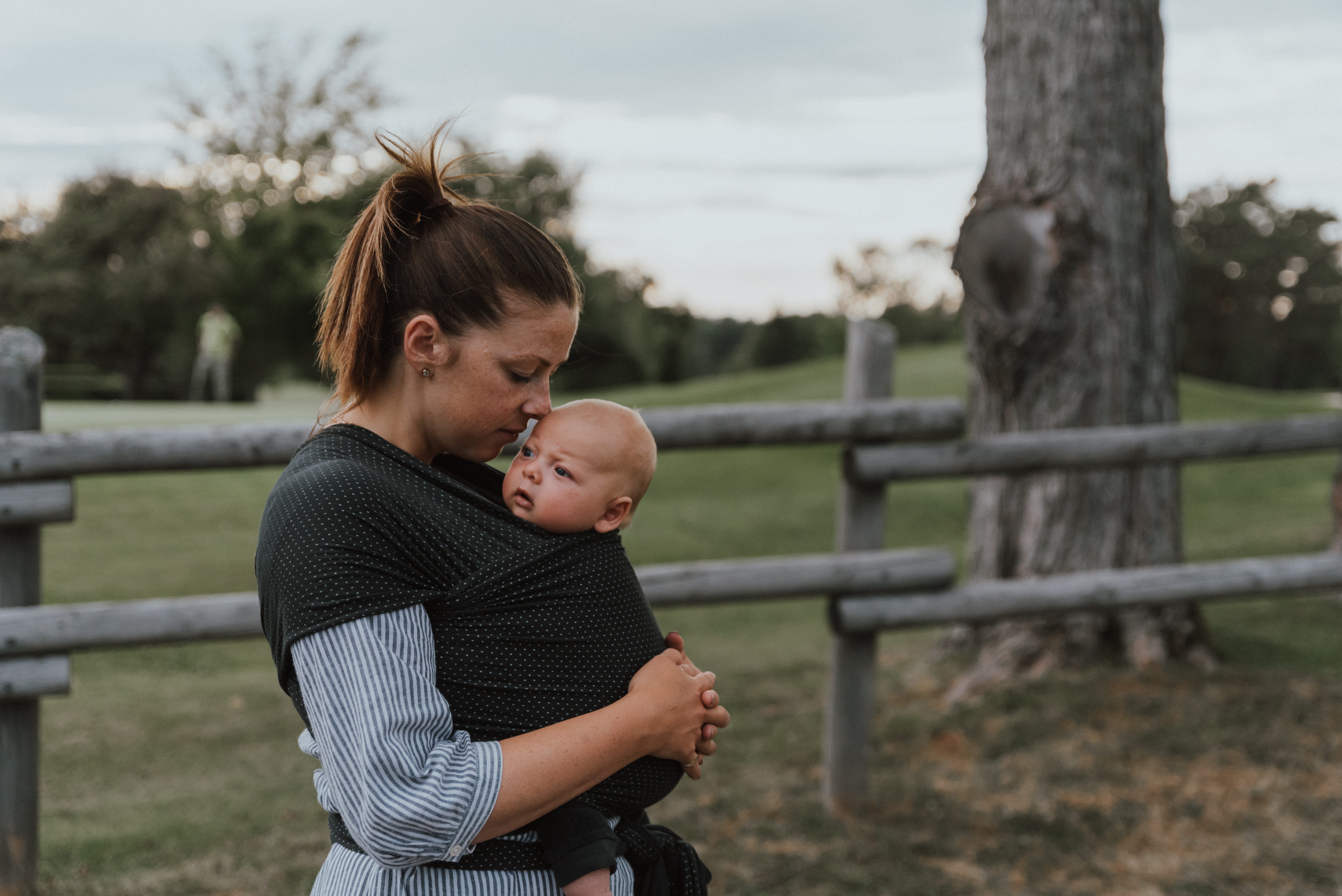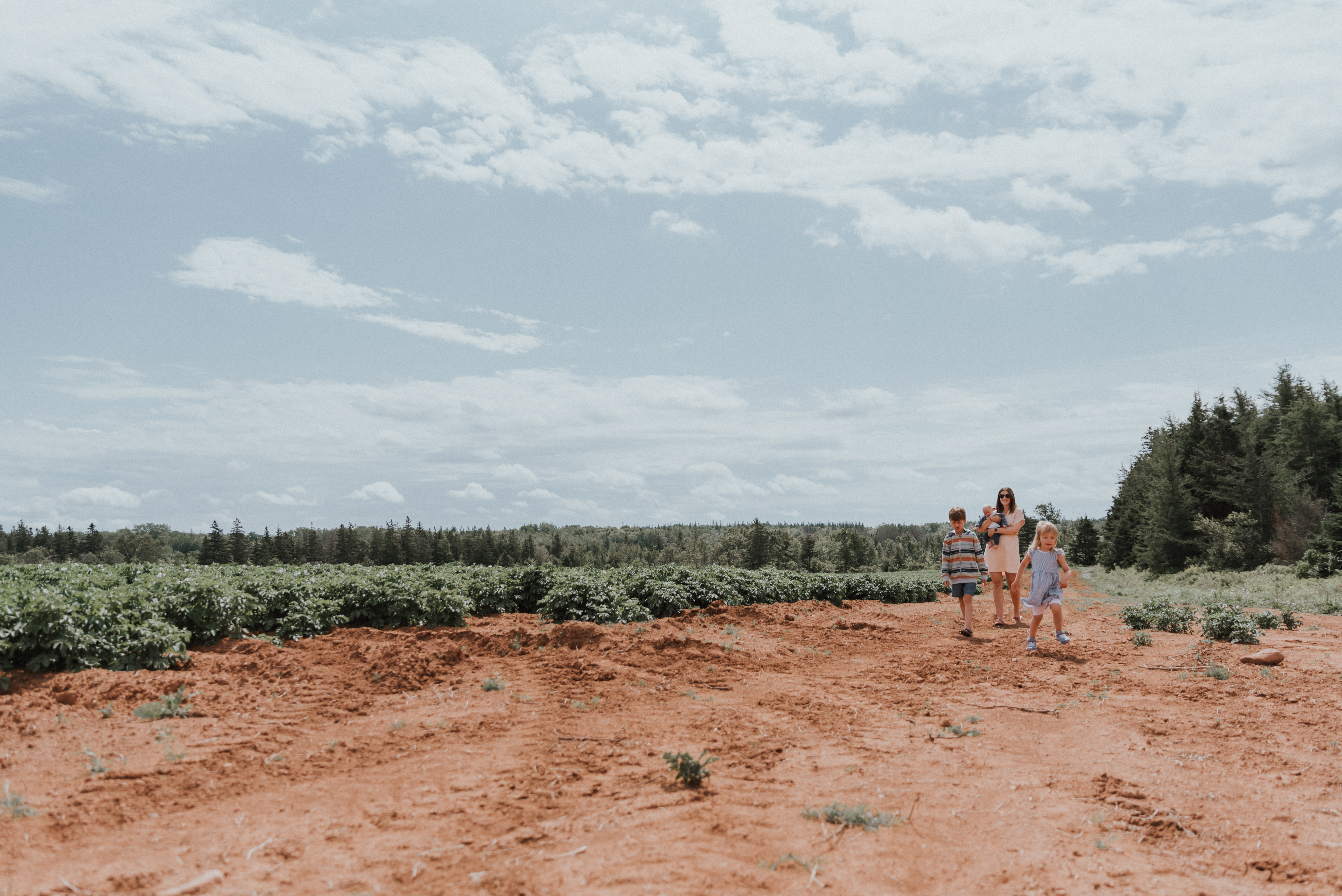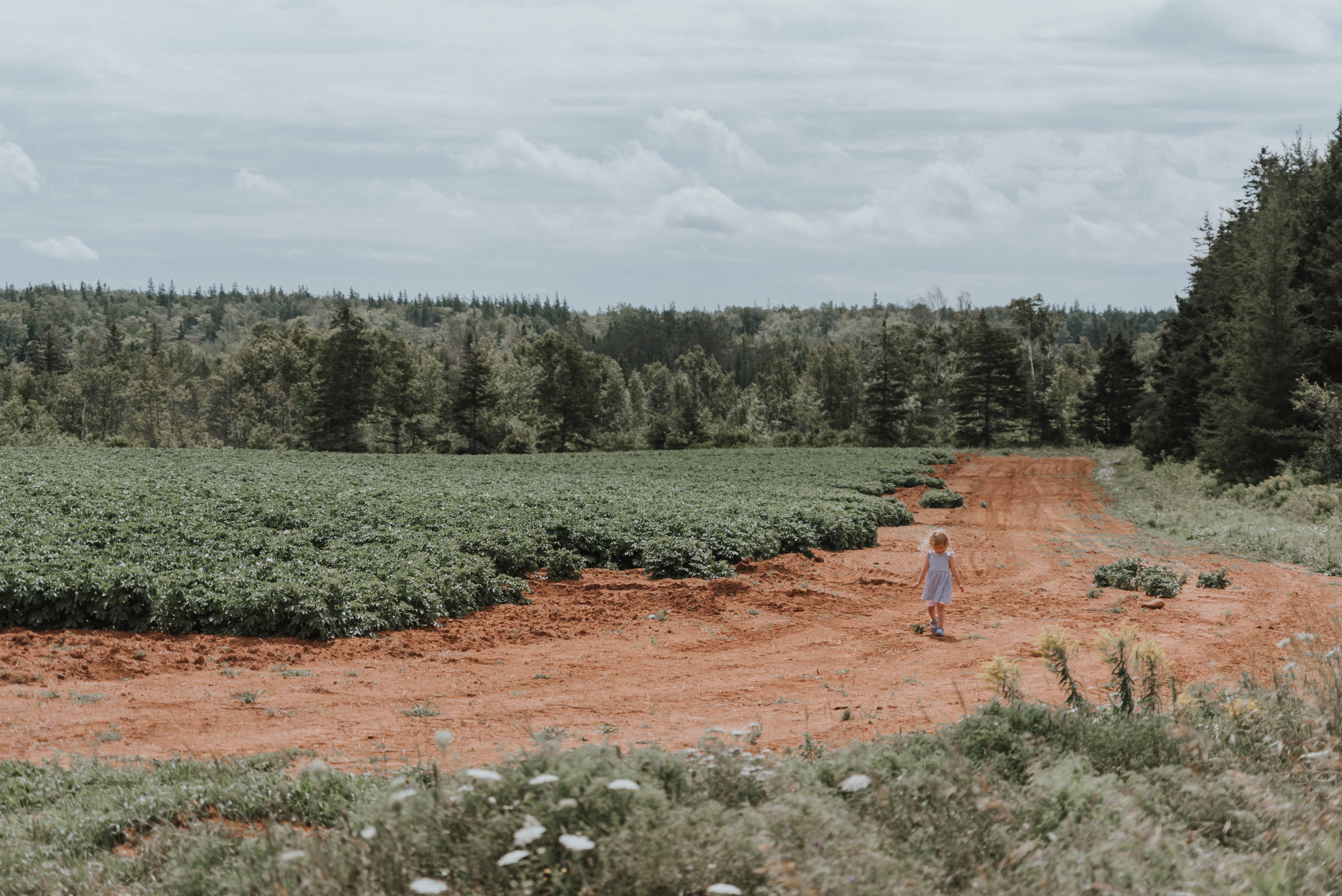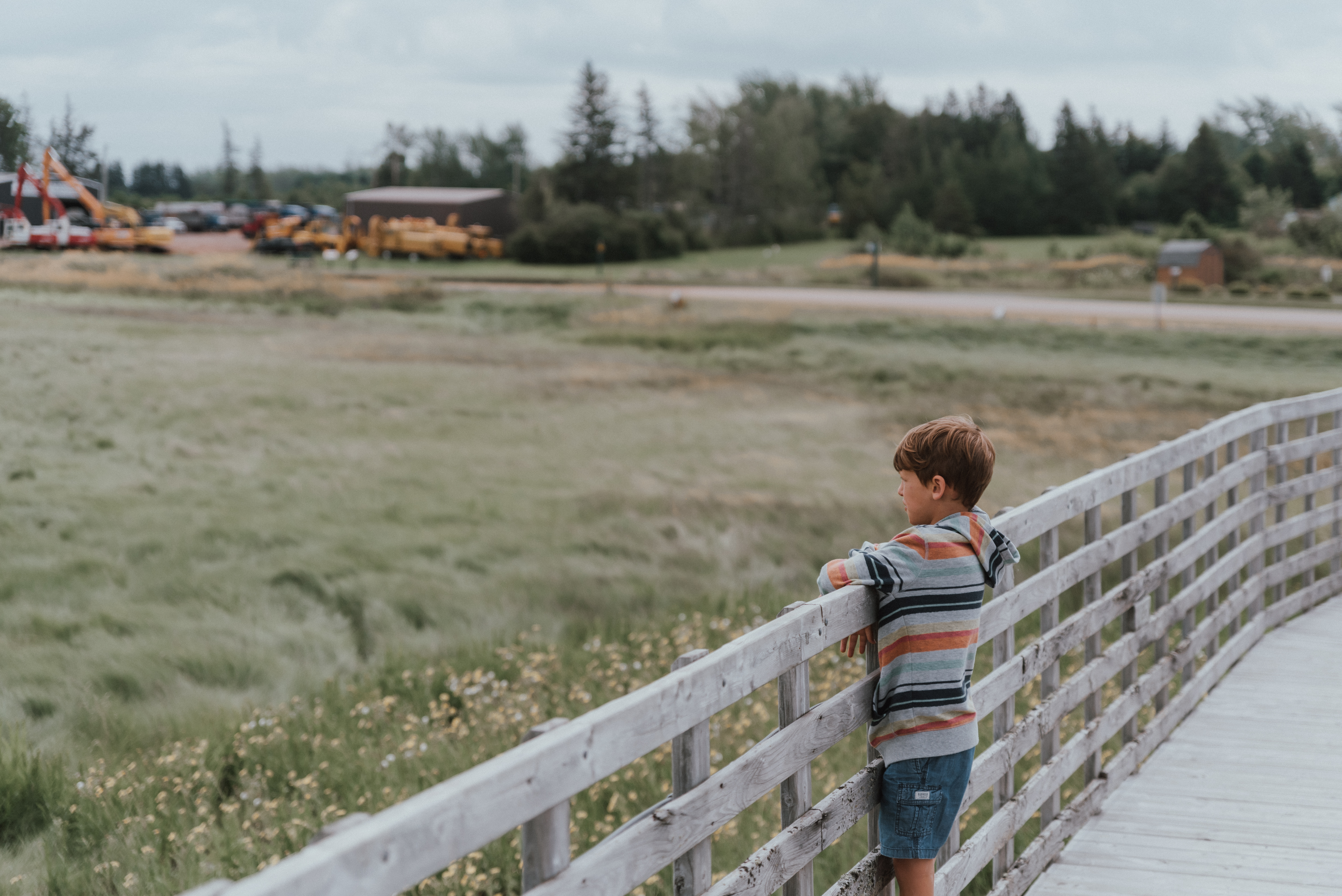 Places to shop:
Freckles and Porcelain (St. Peters): This place could have just taken all of my money. We loved everything but settled on a few mugs and a pink wool blanket for Poppy's bed. 

The Old General Store (Murray Harbour): They literally have everything a vintage lover like myself could ever want. We didn't have time to go this trip but it's a must see for next summer. 

Maroon Pig Art Gallery and Sweet Shop (Georgetown): From local art and vintage goods to sweets, this is only 10 minutes from the resort and great for a little drive. 
Things to know if booking a trip to Rodd Brudenell with your family:
Bring bug spray: Mosquitos are heavy along the river so bug spray is a must.

Cottages are key: if you are a big family like us, the cottage allowed us to prepare our own food if and when we needed. Rob and I were able to stay up without worrying about the kids waking up in the bedroom and the patio was a great place to chill in between activities and adventures. 

Have cash handy: For horse riding (bank machine in Club 19)

Go to the spa: Take advantage of the spa deal, it was such a relaxing break from parenthood.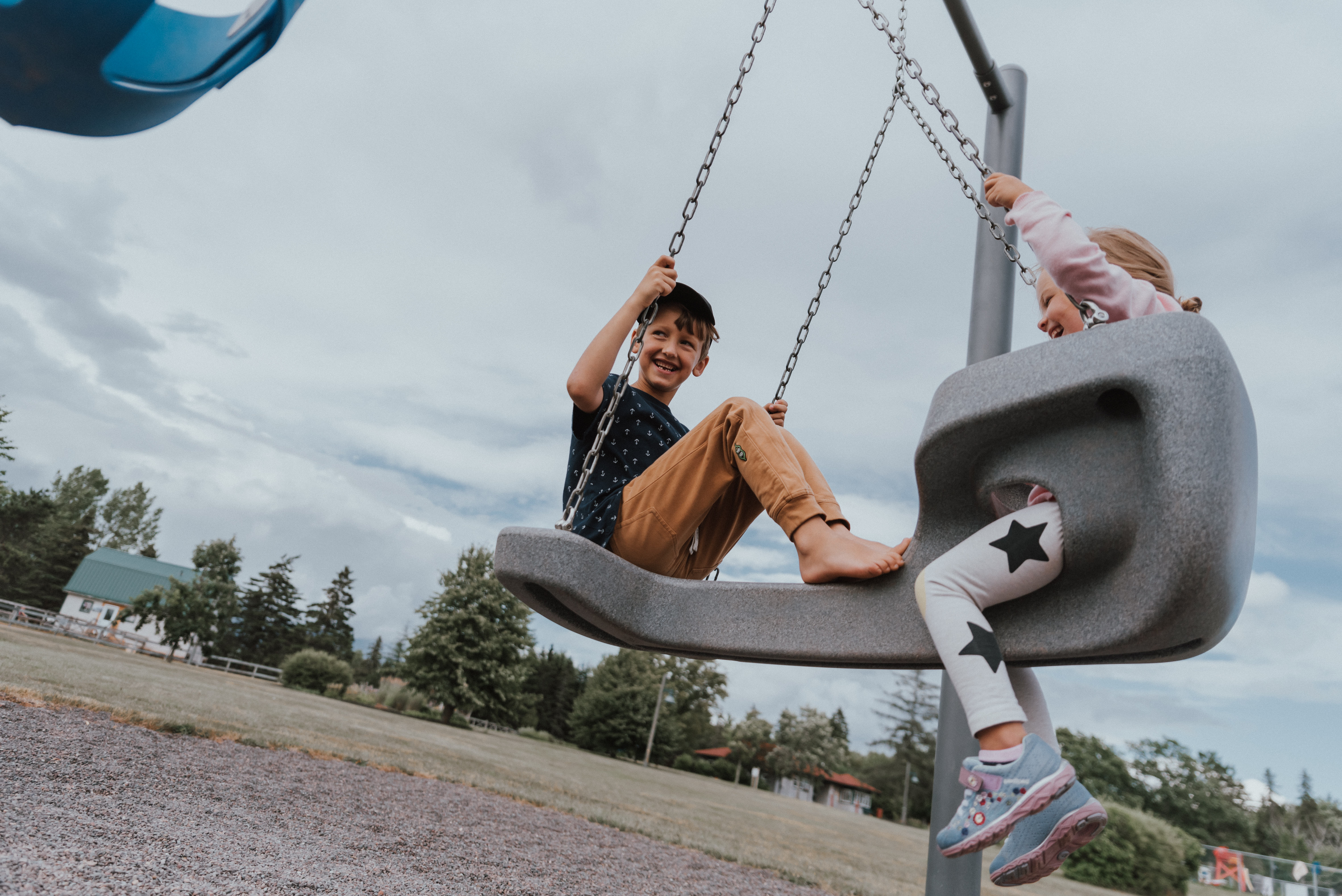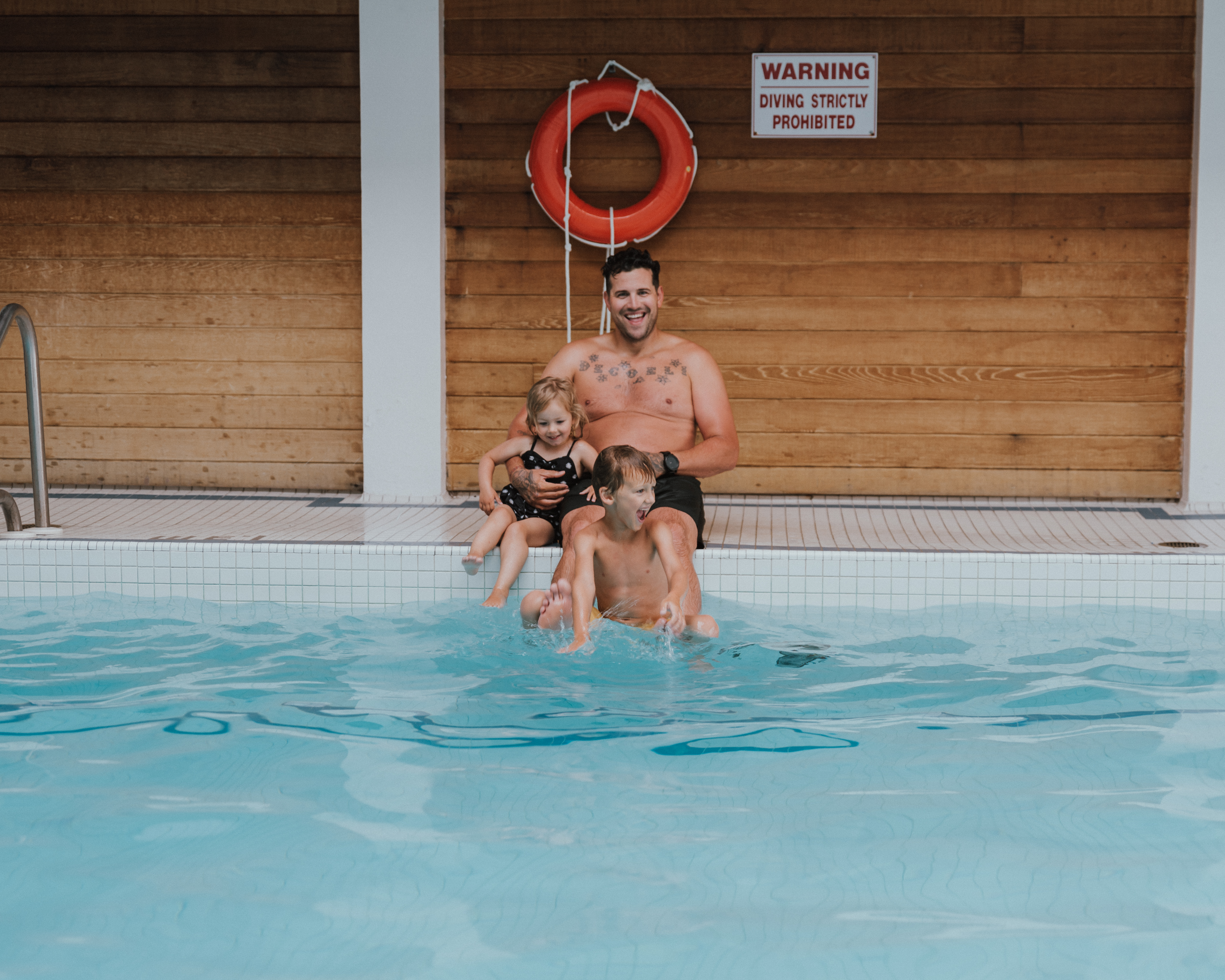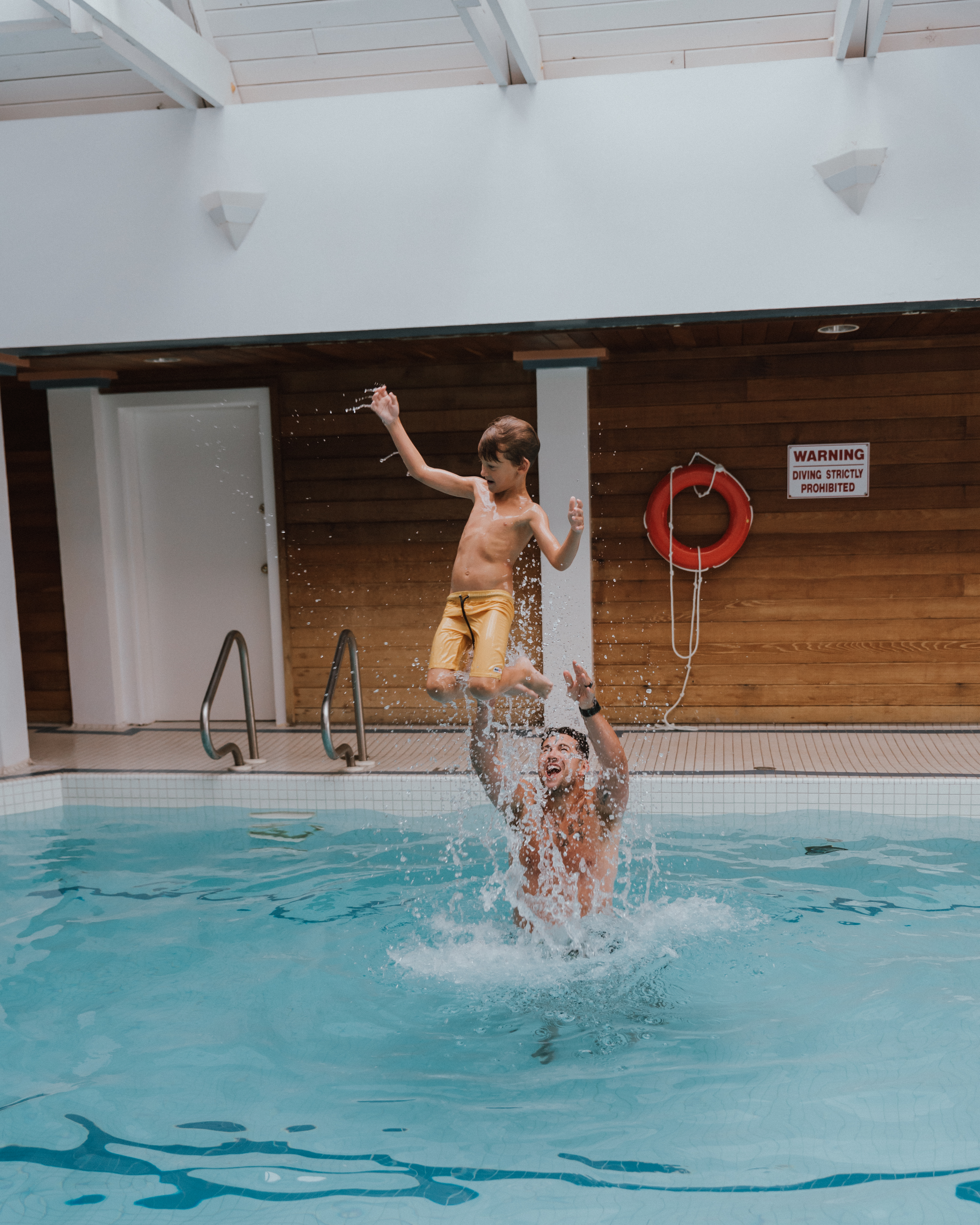 We ended up taking the bridge to get on the island but the ferry to get home. It was only 20 minutes from the resort, and allowed the actually driving time in the car to be cut down to 2.5 hours with 75 minutes to enjoy stretching our legs on the ferry.
We had such an awesome family vacation with Rodd Vacations and we have already started planning for next year when we're planning to bring our entire family with us. If you are like us and want to plan ahead, you can use the code DECOELIS for 25% off your stay at the Rodd Brudenell River Resort or the Rodd Crowbush Resort before December 30th. It definitely won't be our last time staying with Rodd.