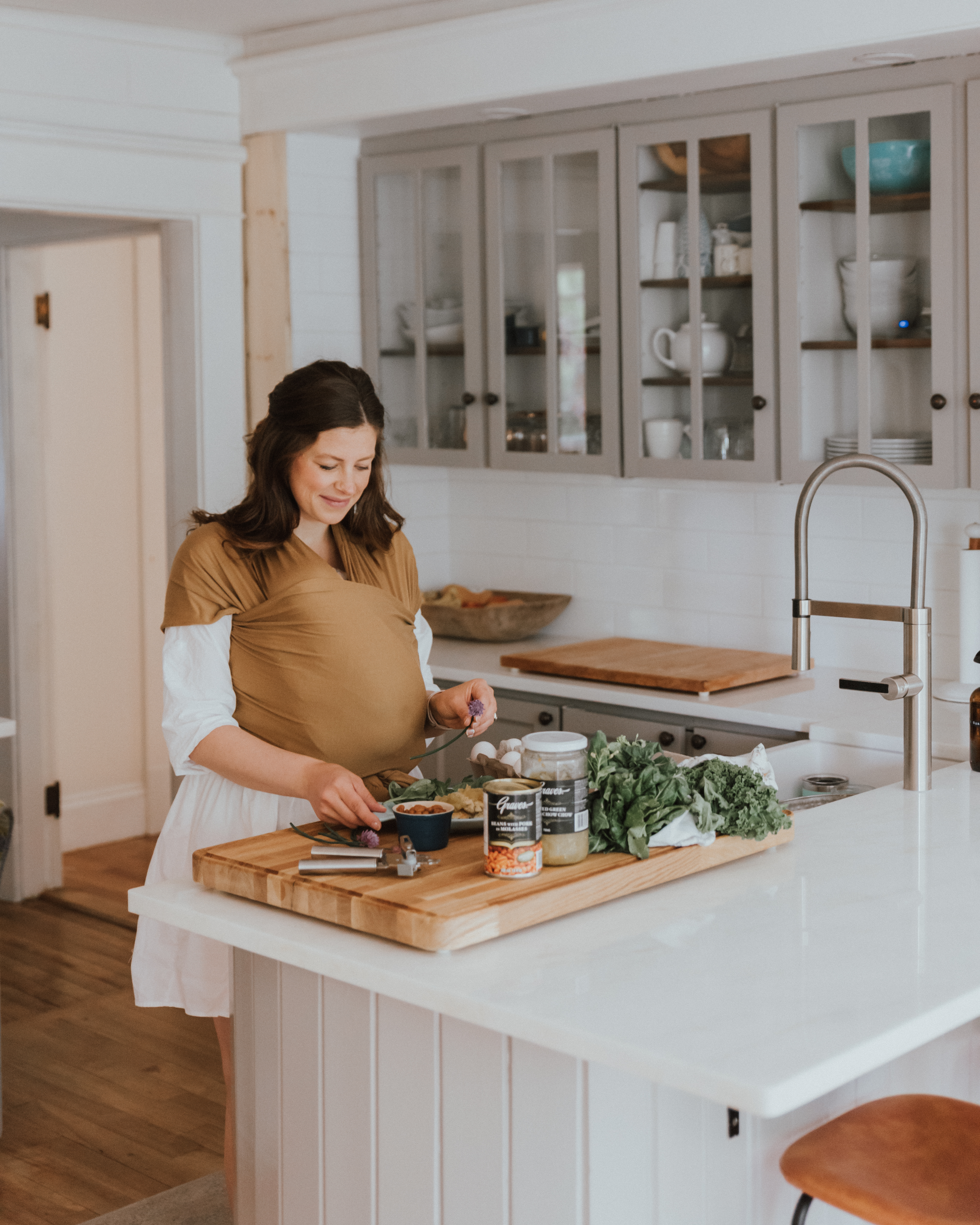 Being from the South Shore of Nova Scotia is something I am very proud of. I didn't move here until I was 1, but being raised here and my father's family being some of the first settlers in our home town in the 1700's, I know I am a true Bluenoser.
One thing that comes from living here, is a love and appreciation for seafood and supporting local fishermen. Fishcakes are our favorite fish dish, but with the potato-to-fish ratio in a classic fishcake recipe, it doesn't supply a ton of protein for your meal. A classic pair that you will find all over the province, is serving a side of baked beans in molasses with your cakes, not only because of the perfect mix of salty and sweet flavor, but also because beans are a fantastic source of protein to add to each meal.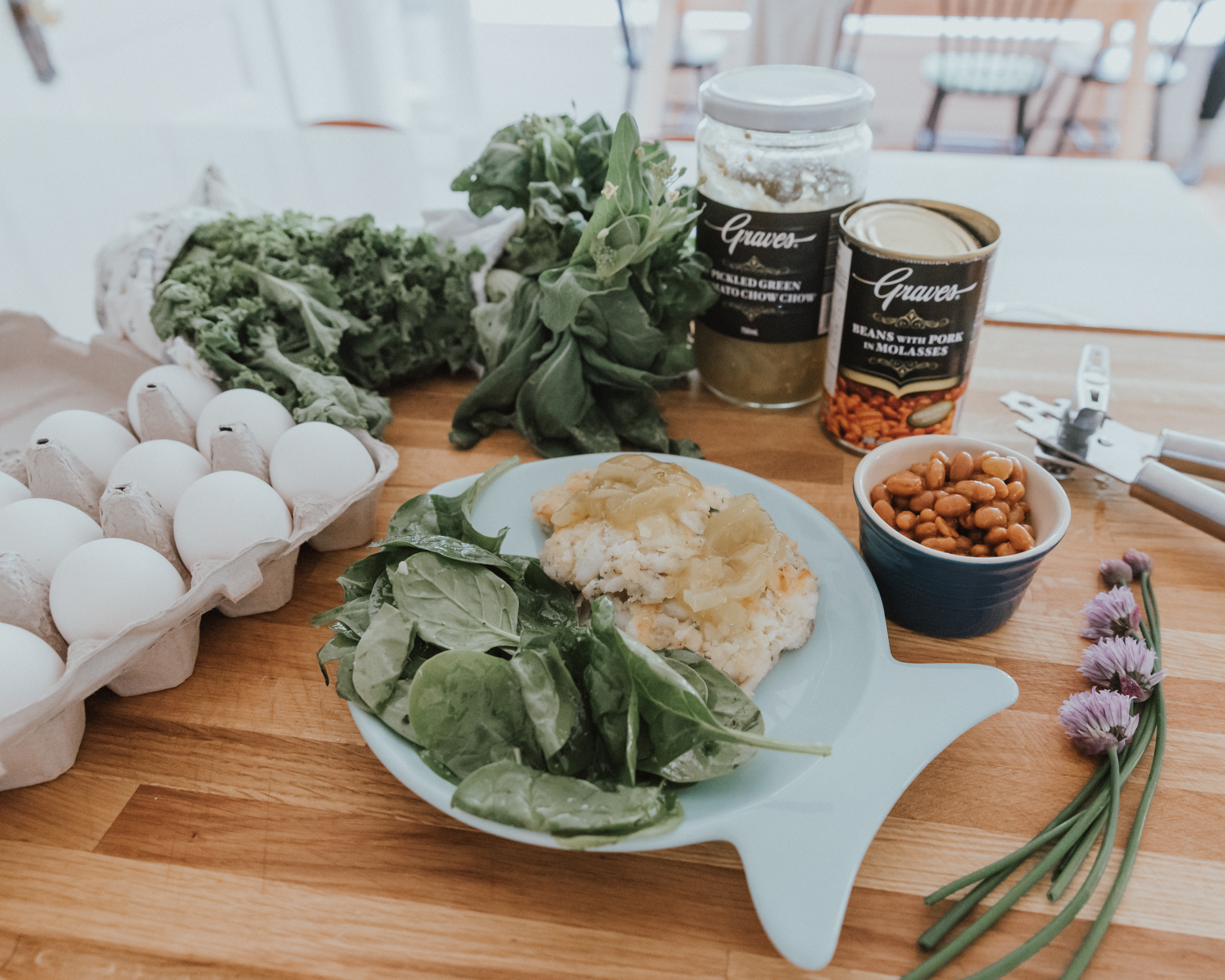 Graves is a company that seriously rocks at the canned beans category, is our go-to when we are cooking with beans at home. Especially their Beans and Molasses that we have with our fishcakes. They actually have just launched a whole campaign on how to use beans as a great source of protein for any meal, even sneaking them in your dessert, like their Bean Cheats Black Bean Brownies that I am seriously going to try with our kids.  
But, today I am sharing with you our go to fishcake recipe. I actually love making these with leftover white fish the day after but scale down so that it is enough for one serving. As you all know, I have many food sensitivities so for this recipe, I use greek yogurt which doesn't hurt my stomach like sour cream can. We also used Almond flour for the coat instead of breadcrumbs. And it turned out delicious!

Classic Nova Scotian Fish Cakes
Ingredients:
2 large potatoes, peeled, diced boiled and mashed

1 pound white fleshed fish cooked (I used haddock)

1 large egg

2 tbsp greek yogurt

2 tbsp butter

Handful of chives chopped

1 tsp salt

¼ tsp ground peper

1 tsp old bay seasoning

1 tsp summer savory

½ cup of almond flour for coating

Oil for frying

Graves Beans In Molasses

for on the side

Graves Tomato Chow Chow

to top the fish cakes with
Directions:
Place all ingredients in a large bowl, and mash together until mixed

Form with hands 8 patties out of the mixture and with almond flour on a plate, lightly coat both sides of the fishcake. 

In a deep frying pan, heat enough up enough oil to coat the entire pan bottom

Cook patties on each side for 3-4 minutes. They should be lightly browned.

Serve with warm

Graves Beans and Molasses

and top with

Graves Chow Chow.

Enjoy!
Katie-Rose and Rob
Thank you Graves for supporting our family by sponsoring this post