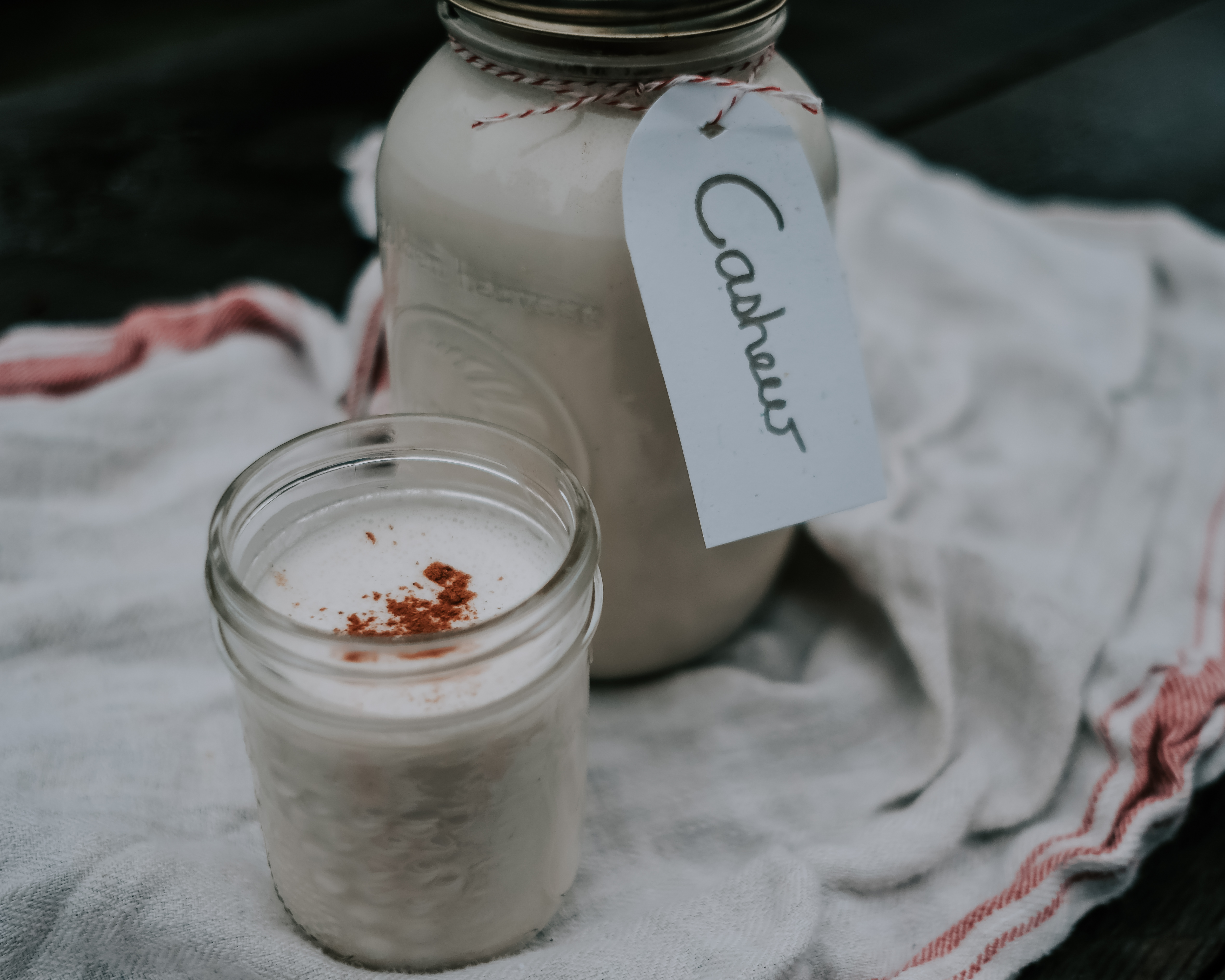 With all of our family allergies coming to surface and really trying to get our diets in gear, I have been turning to make many things at home. As you know if you have been following me for quite some time, Rob and I love being in the kitchen. Because of that, it isn't as hard of a task as you may think.
One thing I seem to be addicted to since the switch has been homemade nut milk. Though almond milk is tedious and time-consuming, Cashew milk is super fast and easy. And, best of all, it tastes so creamy and perfect in our morning coffee. But, you can also use it in many recipes that call for cream or a higher percentage milk, like pasta sauces and baked goods.
I will recommend if you are wanting to make your own nut milk on the regular, you should definitely invest in a powerful blender. We love our Vitamix, but Blendtec is also great. But, if you are without a powerful blender, you can always use cheesecloth after the blending process to get the larger chunks of nut out.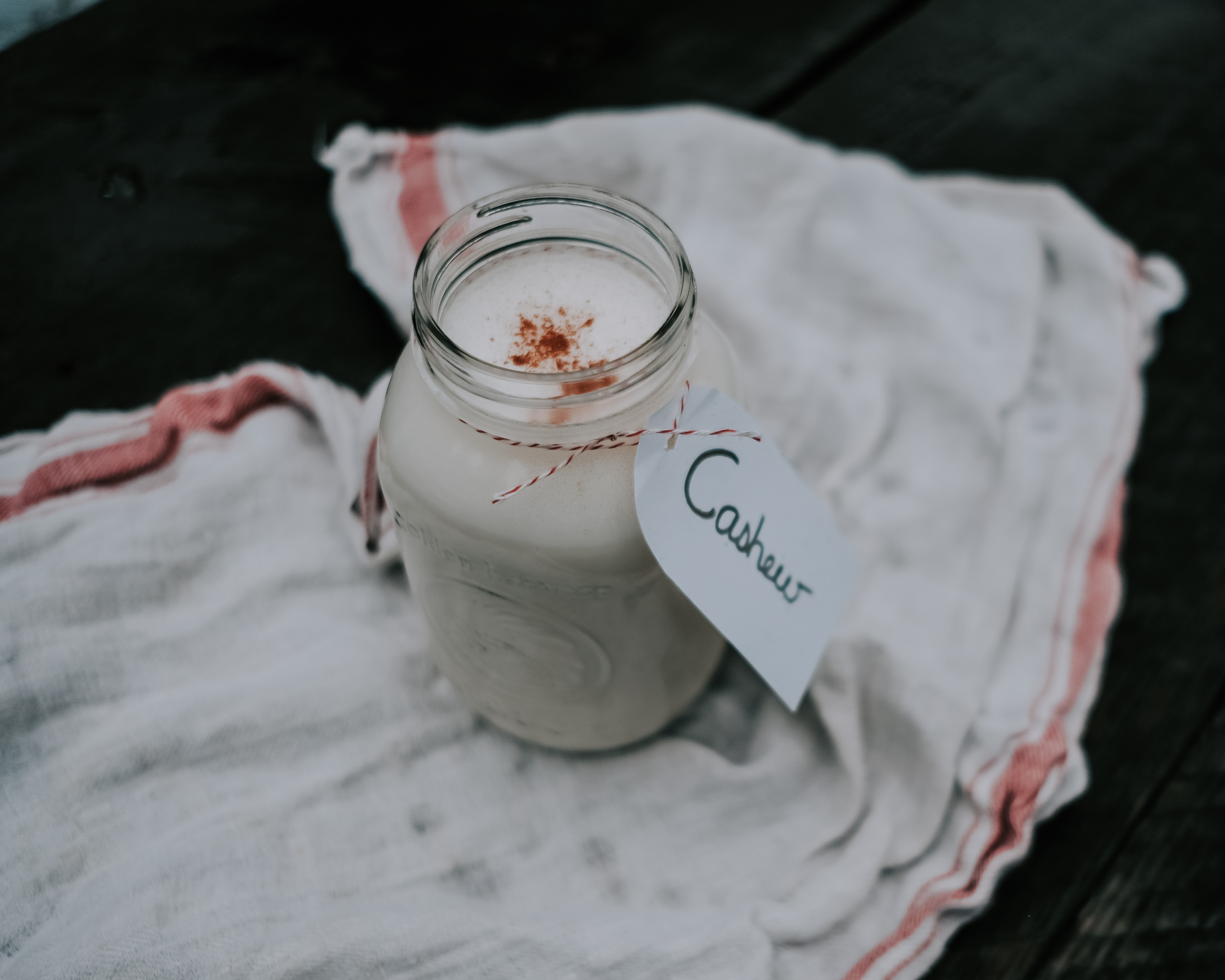 Easy Homemade Cashew Milk
Ingredients
1 cup of cashews
4 cups filtered water
2 tbsp Maple Syrup
2 teaspoons vanilla extract
pinch of pink Himalayan pink salt
1/4 tsp of cinnamon
Directions
Soak cashews in boiling water for 15 mins (about 2 cups)
Drain Cashews and put in blender with 2 cups of the filtered water. Blend for 3 mins on high or until smooth.
Add the rest of the ingredients to the blender and blend on high for an additional minute.
store in an airtight container for 3-4 days in the fridge. We use 1L mason jars, but these Milk jugs from Amazon are super cute.
We would love to know if you try it out and what you think so please leave a comment below or on our Instagram feed.