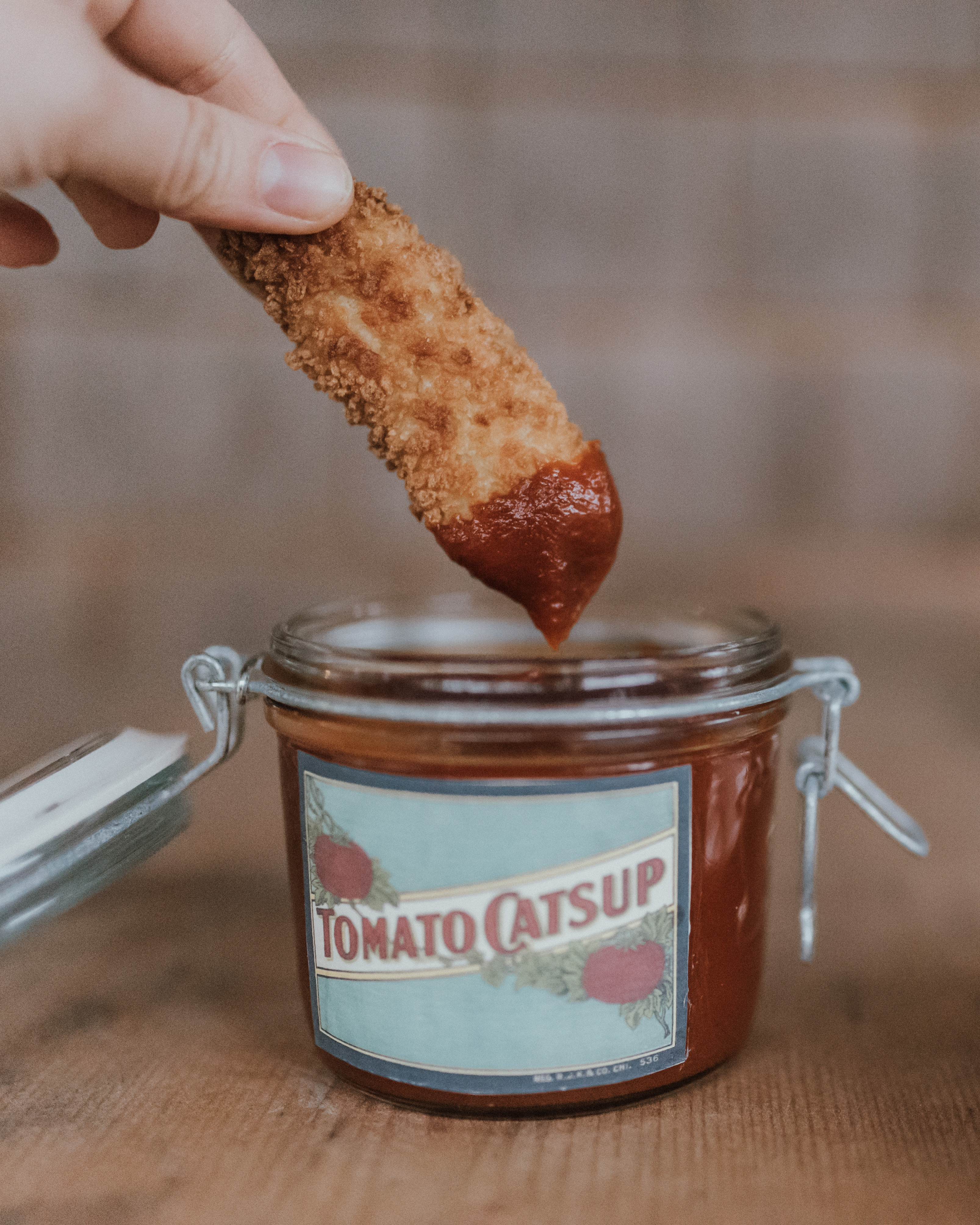 We are really trying to dive into eating a gluten-free and dairy-free lifestyle. Not only are we doing it for the benefits that we can reap from it, but we have been reading so many studies on the correlation between diets and children's brains. Because of that, we have cut both gluten and dairy out of Aubrey's diet as well and the difference in his outbursts and overall focus has been insane.
One of the things he misses the most, of all things, is ketchup. We have been finding awesome gluten-free organic chicken nuggets while we experiment with our own homemade recipes as well. We are trying to find the closest thing to the real deal that we can and so far this is pretty darn close.
Homemade Paleo Ketchup
Ingredients:
1/2 cup + 2 tbsp organic Tomato Paste
1/3 cup maple sugar
1/3 cup water
1/4 cup white vinegar
3/4 tsp pink salt
1 garlic clove smashed
1/2 small onion cut in half
2 tbsp coconut oil
1 tsp nutmeg
1 Tsp  Worcestershire sauce
Directions:
In a medium saucepan, saute onion and garlic for 2-4 mins until fragrant. Remove onion and garlic from oil.
Add the rest of the ingredients to the pot and whisk together over medium heat until well combined.
 Reduce heat to low and let gently simmer for 20 minutes making sure to stir often. the sauce will thicken.
Remove from heat, cover and let cool to room temperature. transfer into an airtight container and keep in the fridge.