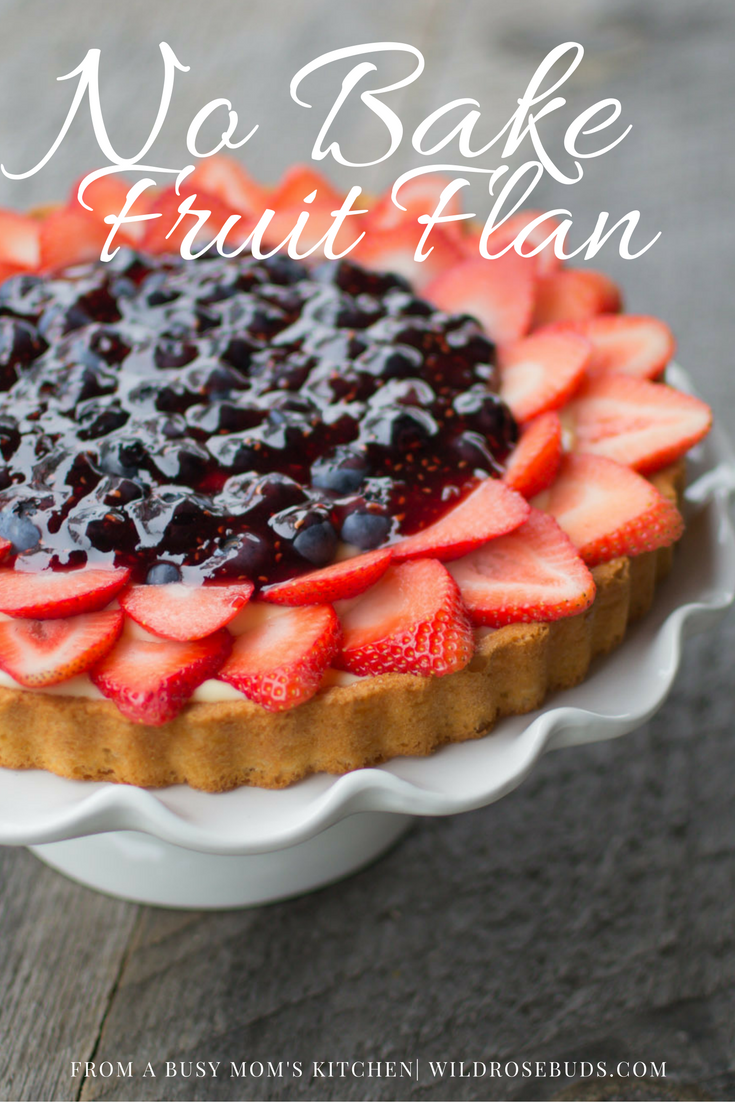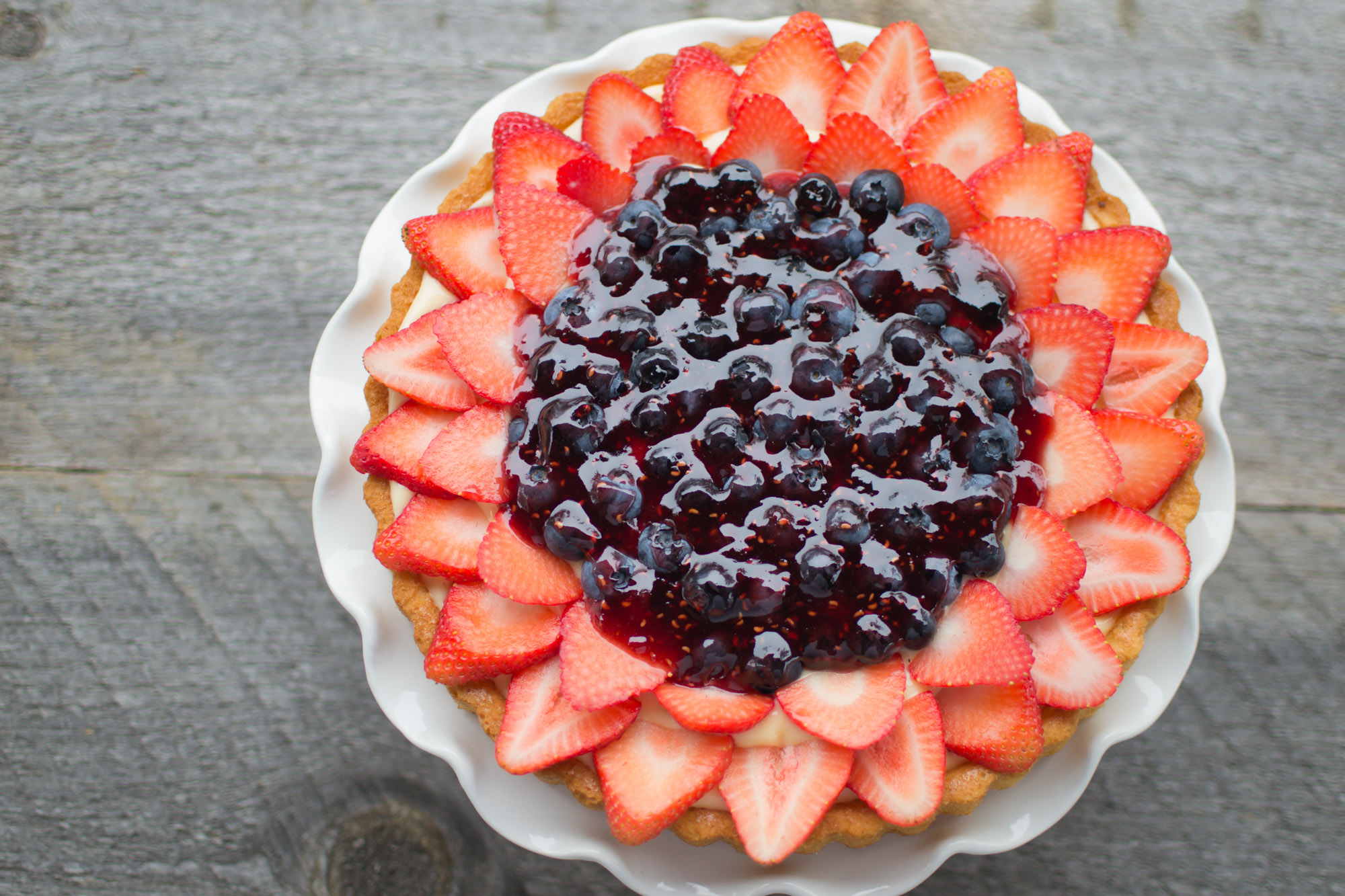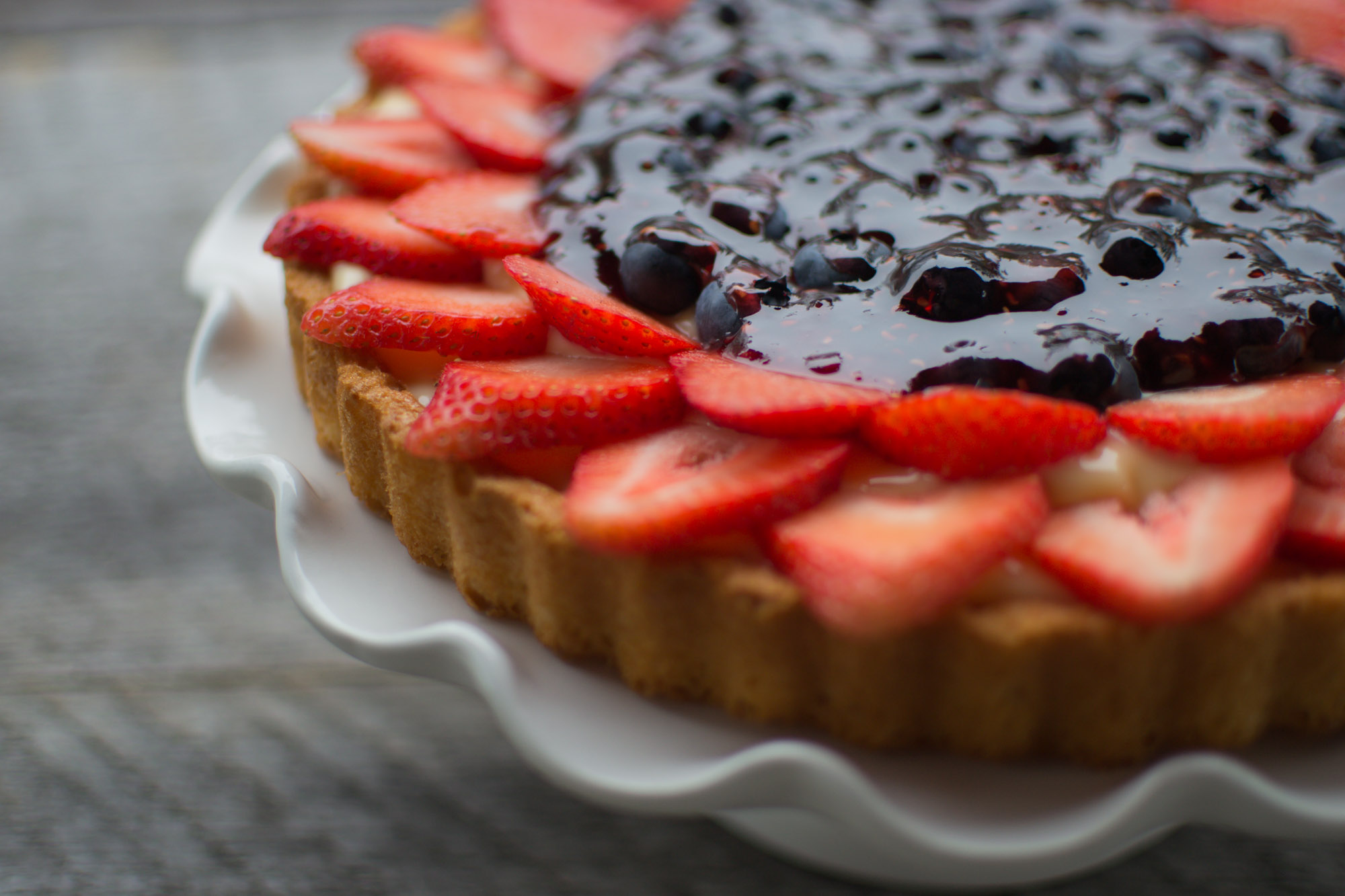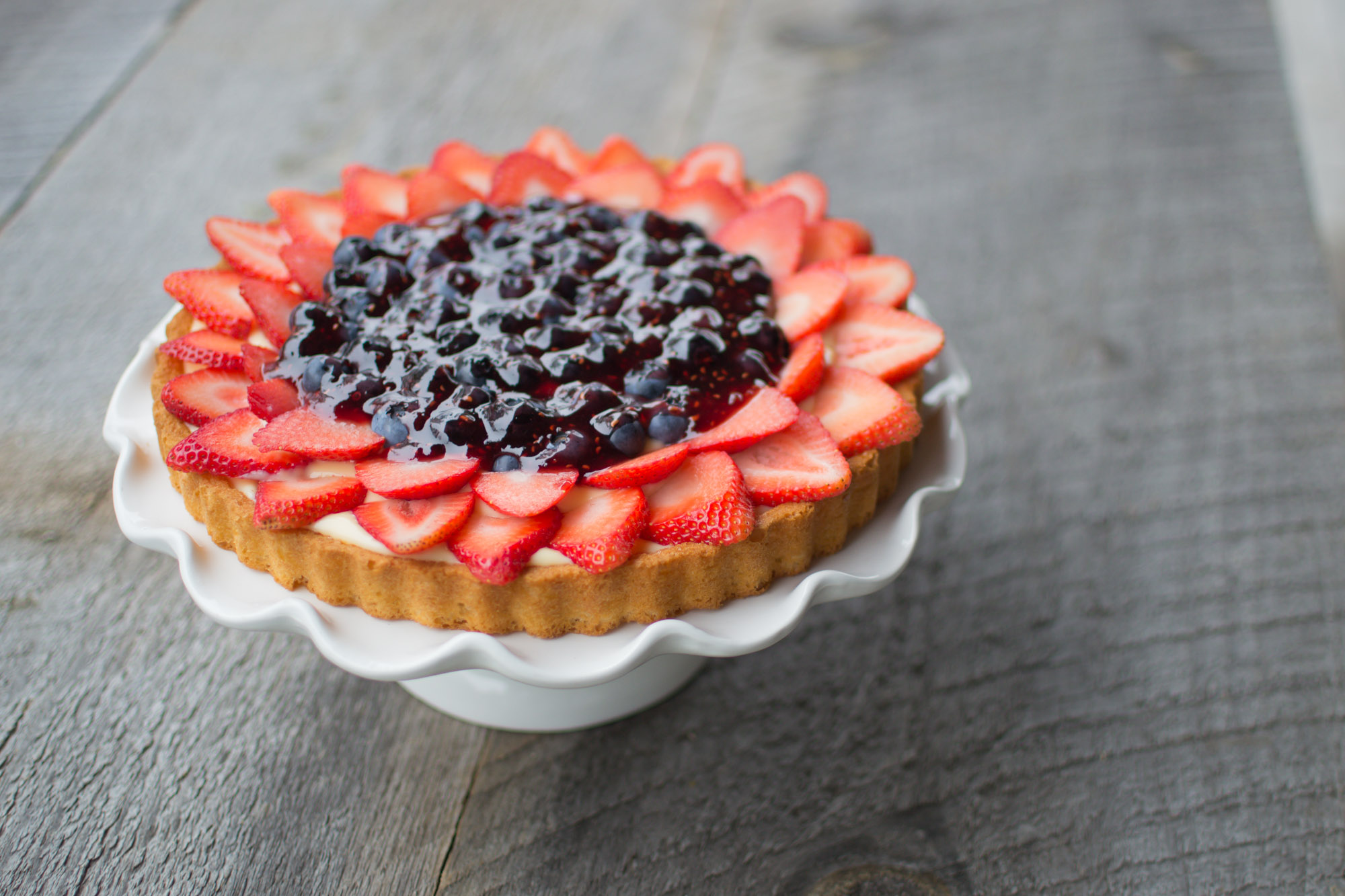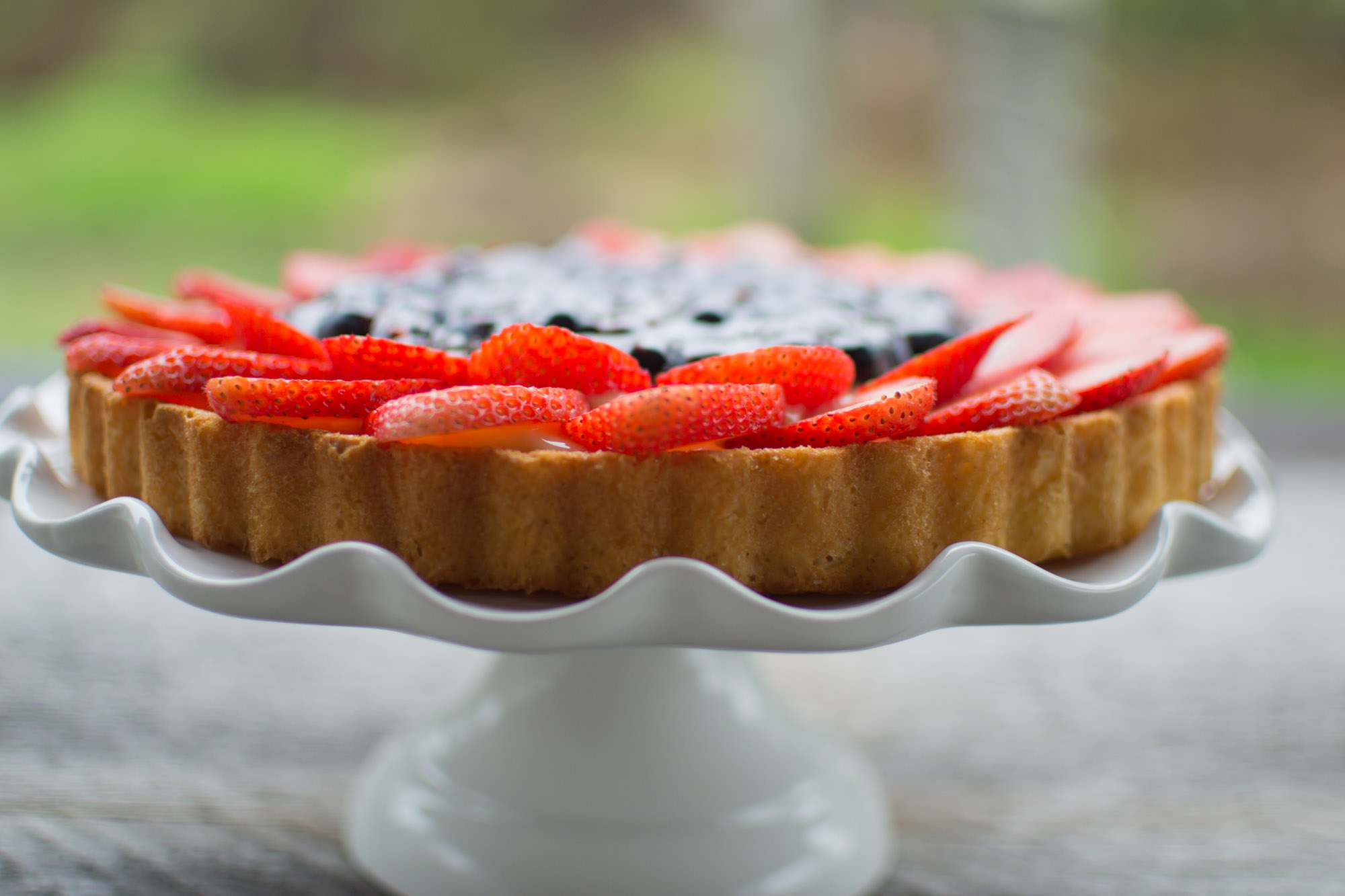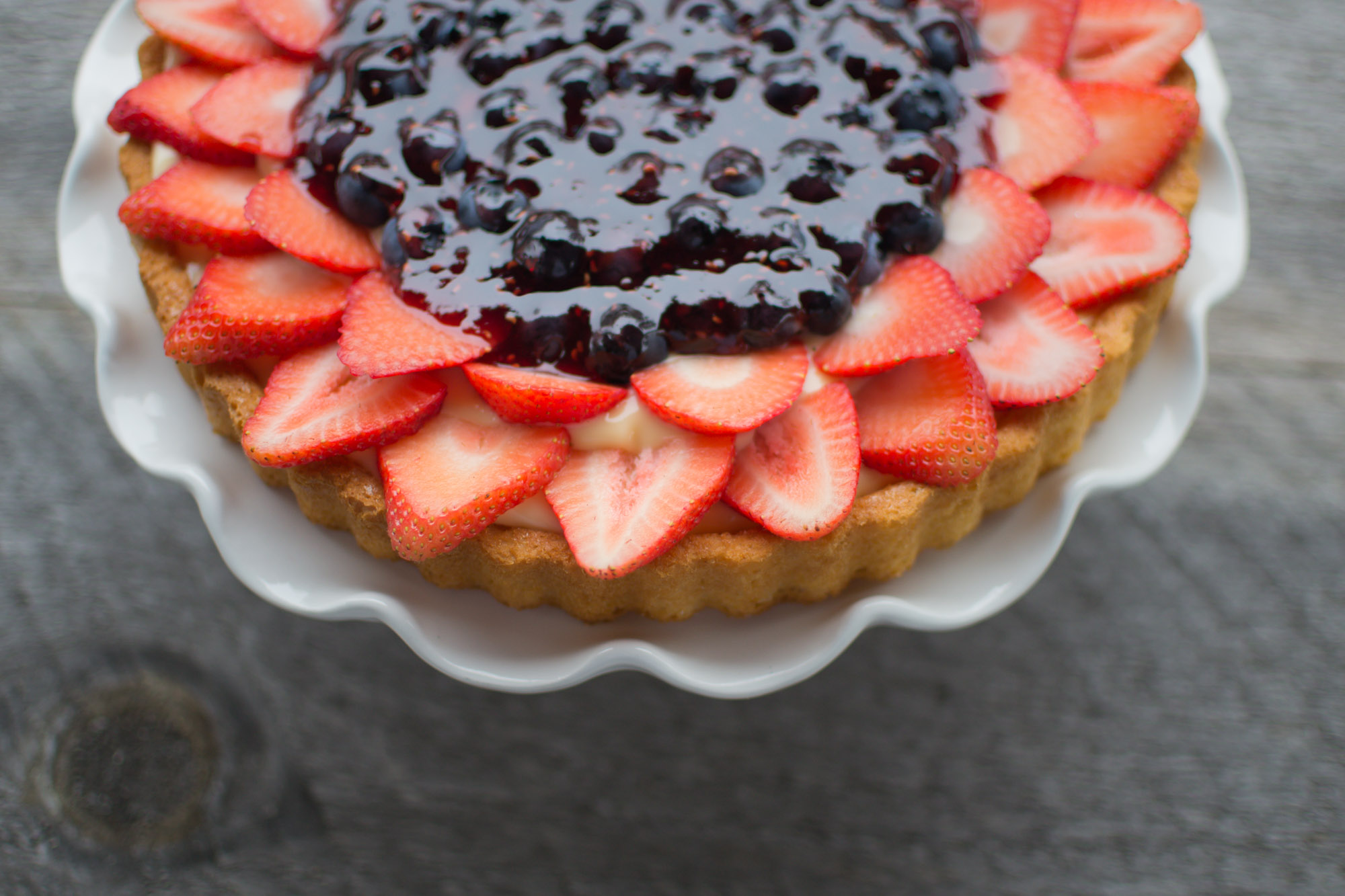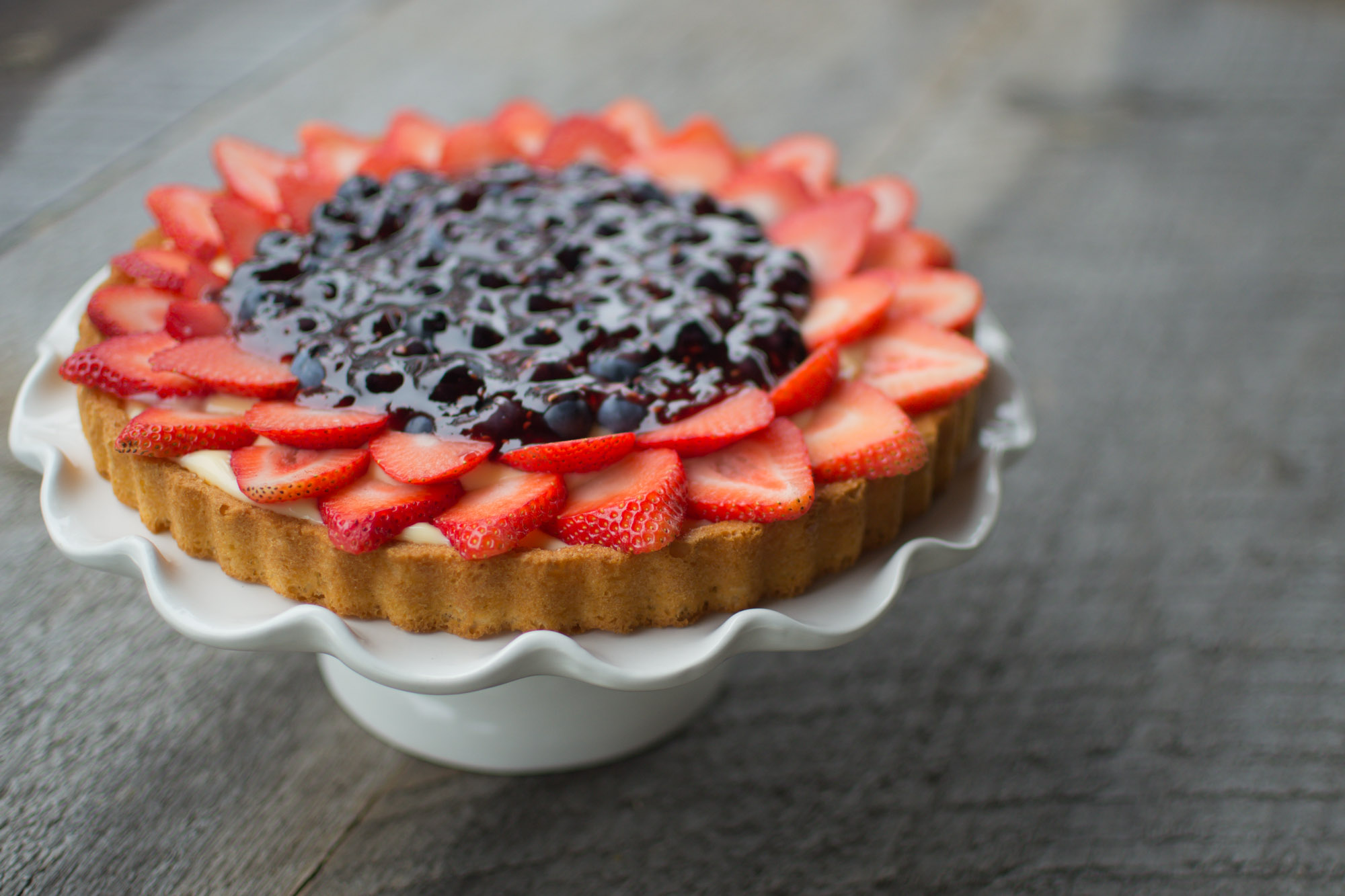 This weekend was my Mother-in-law's birthday, and she was coming to stay with us. Naturally, that meant cake and I'm pregnant so of course I was going to take advantage of having a sweet treat in the house. Having hit the nesting phase of my pregnancy, I was wanting to be the perfect wife and mother and make it by hand. But, then my husband requested fruit flan as the cake. His mom is not a huge cake person so this would be a better option for her enjoyment. Ok, No problem, I got this. My Grandmother and Mom had made a million flans in my lifetime and they seemed easy enough. But, then the laziness and frustration of pregnancy hit and I was like…WHAT AM I DOING?!? So, I headed to our village grocery store (worst for groceries) and was able to pick up everything I needed to forge a homemade Fruit flan. It ended up being so easy that even Aubrey was able to help out. This no bake recipe is super delicious and took no time at all. And in all honesty? probably the easiest summer dessert to make.
What You Need:
Pre-made sponge cake flan crust (bread and bakery isle)
One can of Devon Custard (baking isle)
Fresh Fruit. I used Strawberries and Blueberries
Jam or jelly of your choice. I used raspberry jam I had purchased that morning from the farmers market.
How To Make it:
Place Flan crust on the serving plate. You won't be able to transfer it once it is constructed so I placed it straight onto the cake stand.
Open Can of Custard and smooth entire can onto flan crust evenly.
Prepare fruit. I highly recommend buying local in season fruit for this but, we live in a cold climate so I bought the next best thing.  For my design, I sliced the strawberries into 4 length wise pieces. The 2 centre pieces were first used over lapping each other around the outside edge of the flan. I then, used the outside slices as the second row, placing the outer side down with cut side showing. I then had Aubrey help me pour in a bunch of high bush sweet blueberries making sure I went through and filled in the gaps afterwards.
The sweet end to this easy flan was taking the jam or jelly of your choice and microwaving it for about a minute in a bowl until its liquid, let it cool a few minutes, then pour over the blueberries making sure it covers them.
Keep in fridge until ready to serve, and then enjoy the fresh taste of berries and cream.
I'd love to see you guys test this out and what designs for the fruit you can come up with. If you share the photo on social media, use the hashtag #wrtastings so I can see the great looks.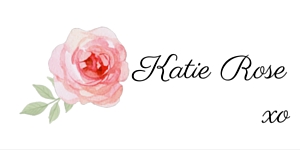 binary no deposit bonus 2013ооо полигон работаcovers bed truckчехол Fordдебет 60 кредит 91volkswagen polo в кредиткак взять кредит 500000 рублейкредиты череповец