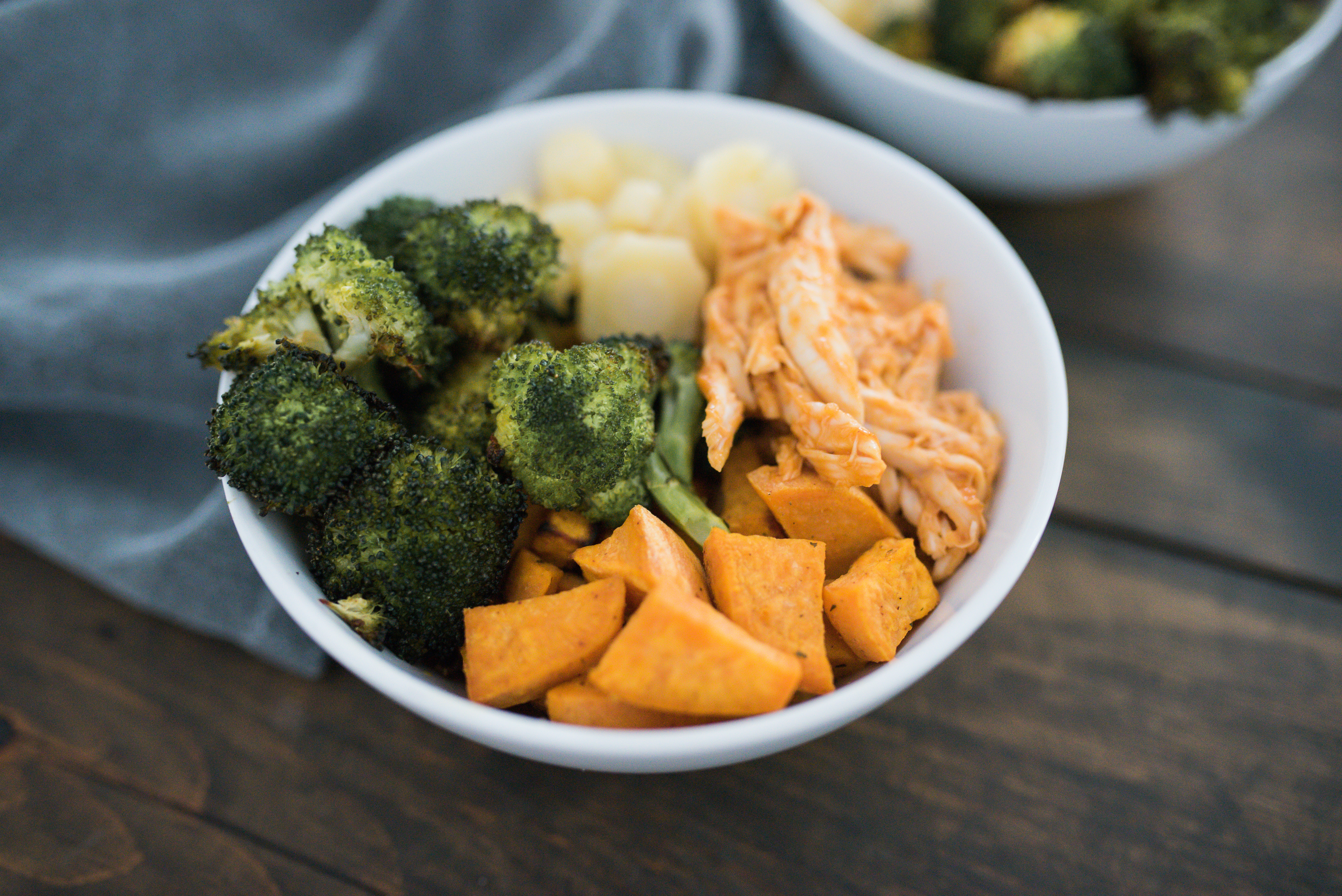 It have been single digit temperatures for a few days now here in Nova Scotia and I am absolutely loving it. But, with the cold temperatures, brings on the strong cravings for comfort food. I'm talking  slow roasted lamb or stew that has been 'stewing' on the stove all day. This kind of food whose aroma fills the entire house in a comforting, not overpowering way. But, as a work from home mama taking care of a 16 month old at the same time, I just can't focus that much time and attention into a recipe at the moment.
So what saves the day? A hearty bowl that can be made paleo and cooked with only one baking sheet and a steamer pot. What is also amazing about this recipe is that it is inexpensive and the ingredients can be found at any grocery store, including our home town micro one. Feel free to switch out some of the vegetables depending on what you have available and in season. We like to make sure there are as many colours as possible when we create these bowls but I sometimes will us carrots, squash or even salted zucchini in place of one of the two vegetables, always keeping the sweet potato as your main carb.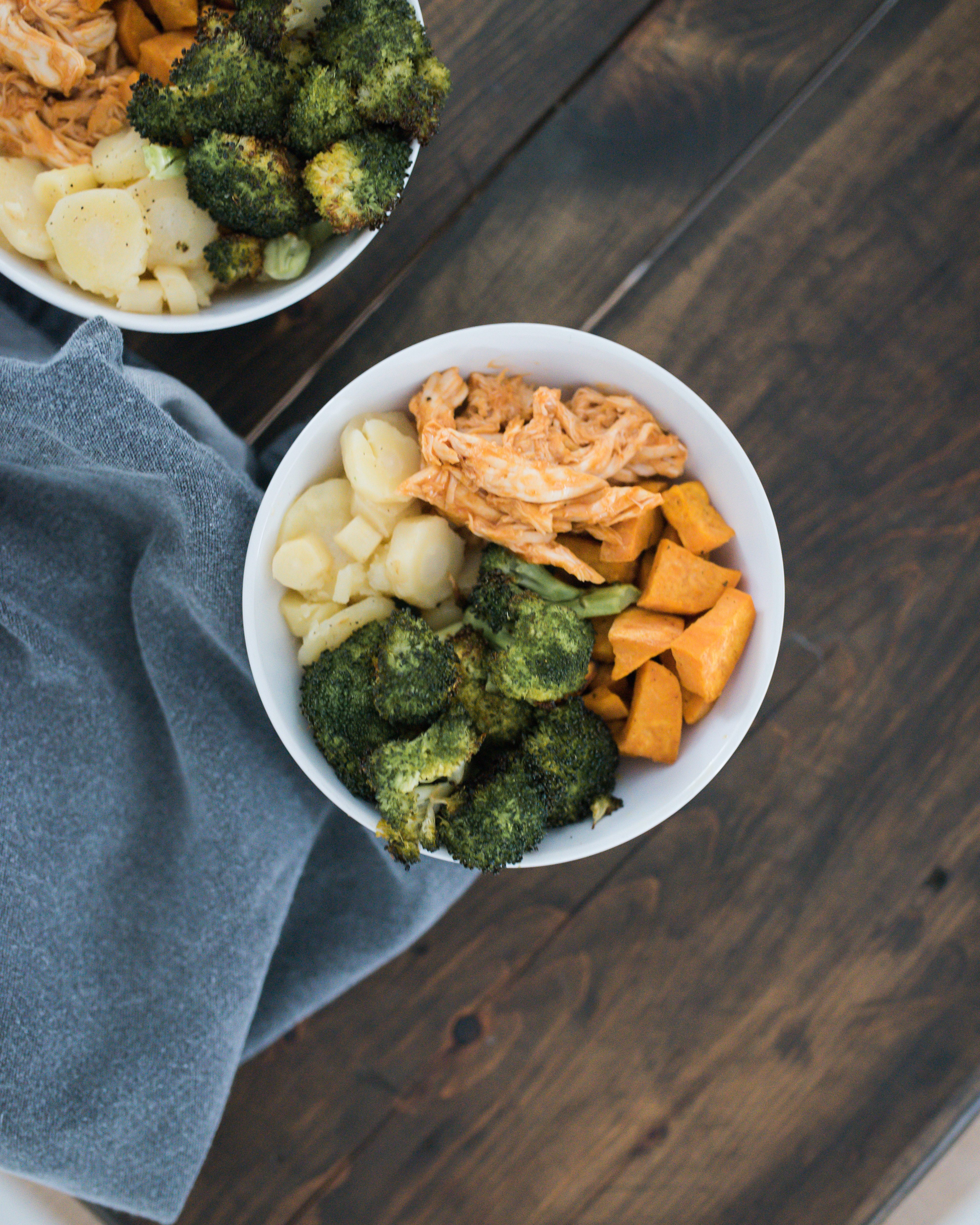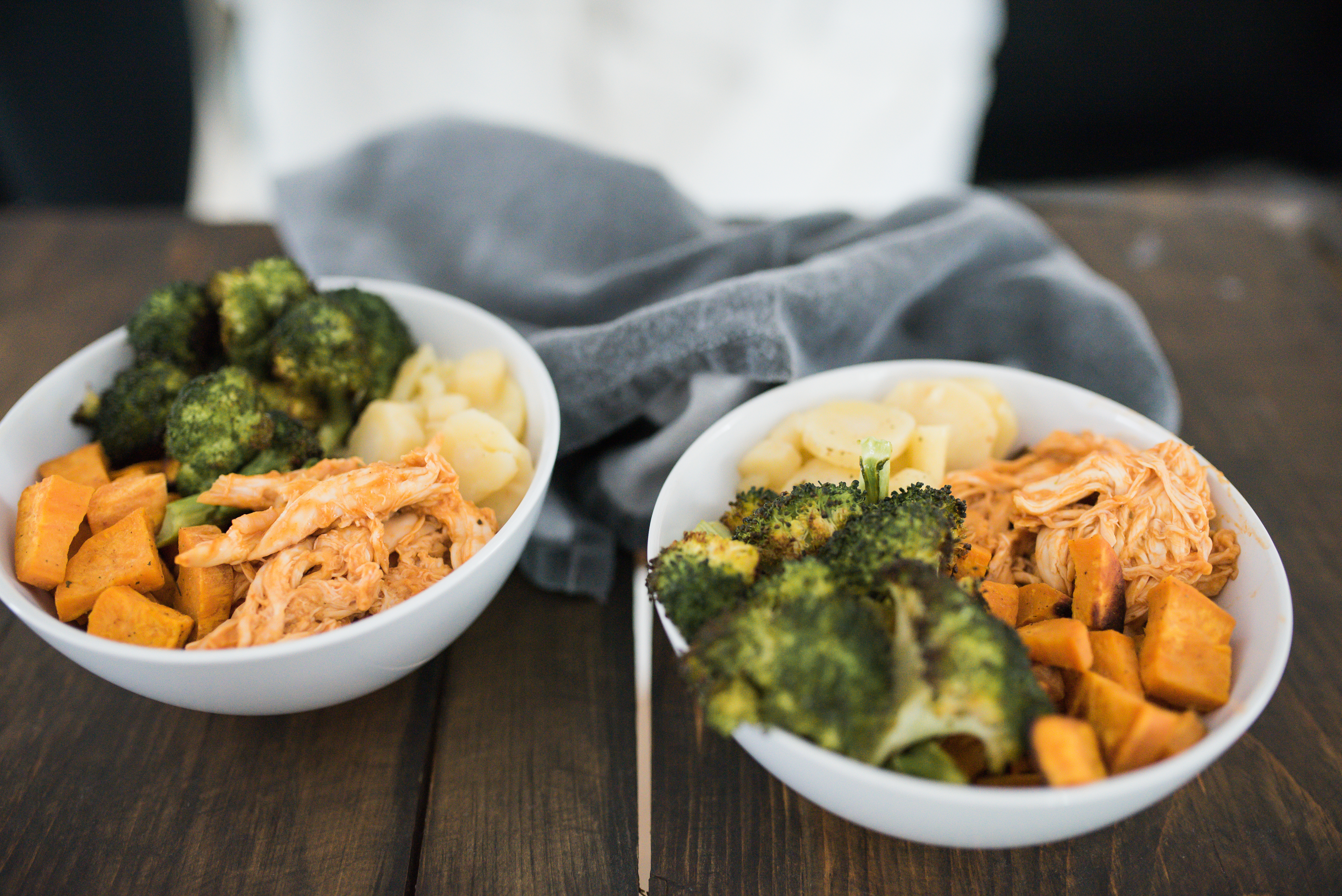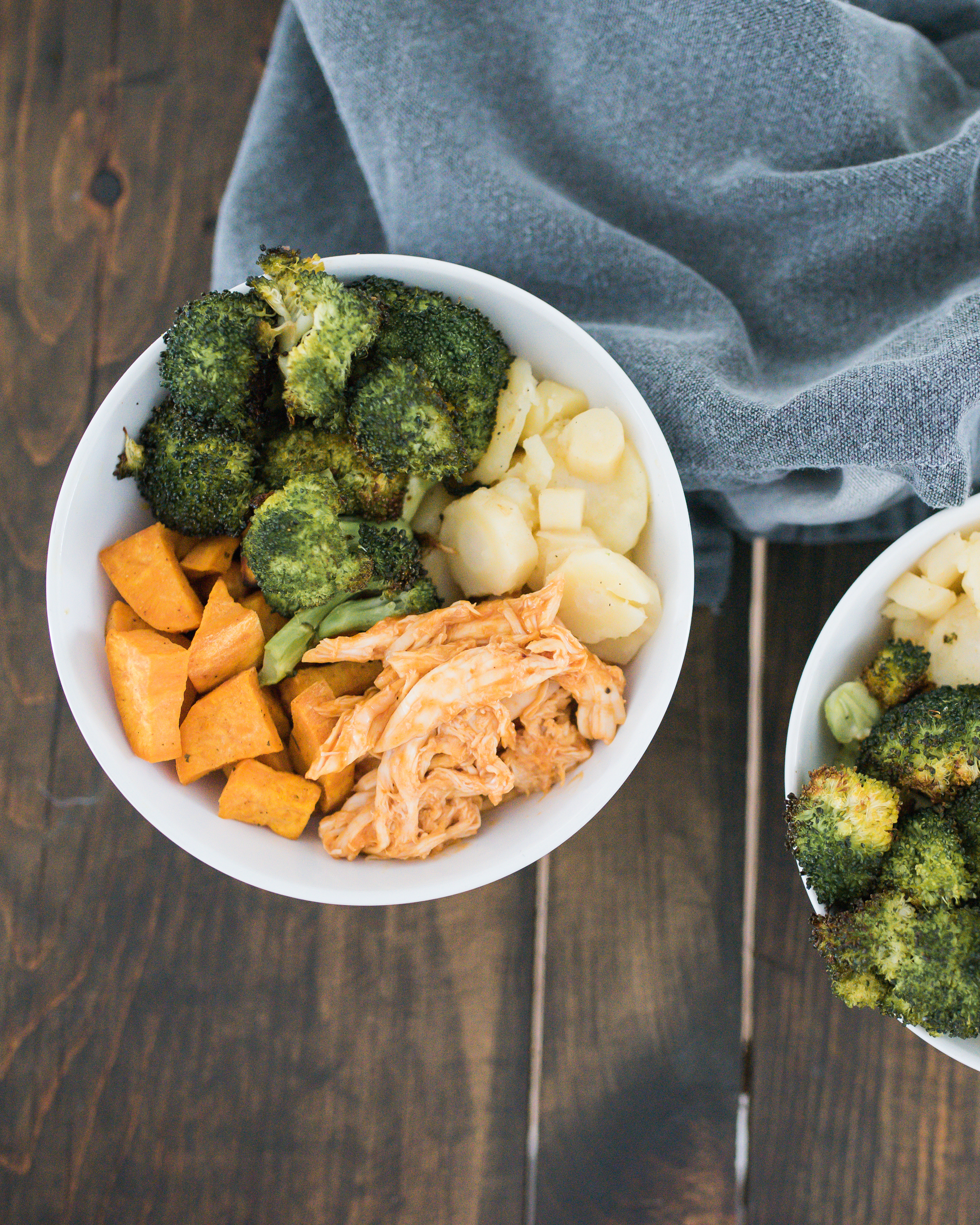 Quick And Easy Paleo Friendly Roast Chicken Bowl
Ingredients:
Roast chicken (either home roasted or from the grocery store deli section)
1 large Sweet potato cubed
1 head of broccoliBroccoli
4 Parsnips
olive oil
Directions:
Preheat oven to 375 degrees
Slice parsnip and steam on the stove until cooked
Cube sweet potato and place in bowl. Toss with olive oil to coat (about 2 tbsp) and 1 tsp of your spice mixture. spread on baking sheet and place in oven for 15 mins.
While sweet potato is roasting, cut up broccoli and also toss with 2 tbsp of olive oil and 1 tsp of your spice mix. Once sweet potatoes start to soften, place broccoli on half of baking sheet and  return both to oven for another 10 mins.
As you wait for the vegetables to cook, shred chicken breasts in a bowl and if you would like, add BBQ sauce to taste ( great move if the chicken is cold or a day old as it adds moisture to the meat)
Once everything is cooked, place in a bowl and you have the option to add bbq sauce to entire bowl sparingly.
Enjoy and stay satisfied for longer.