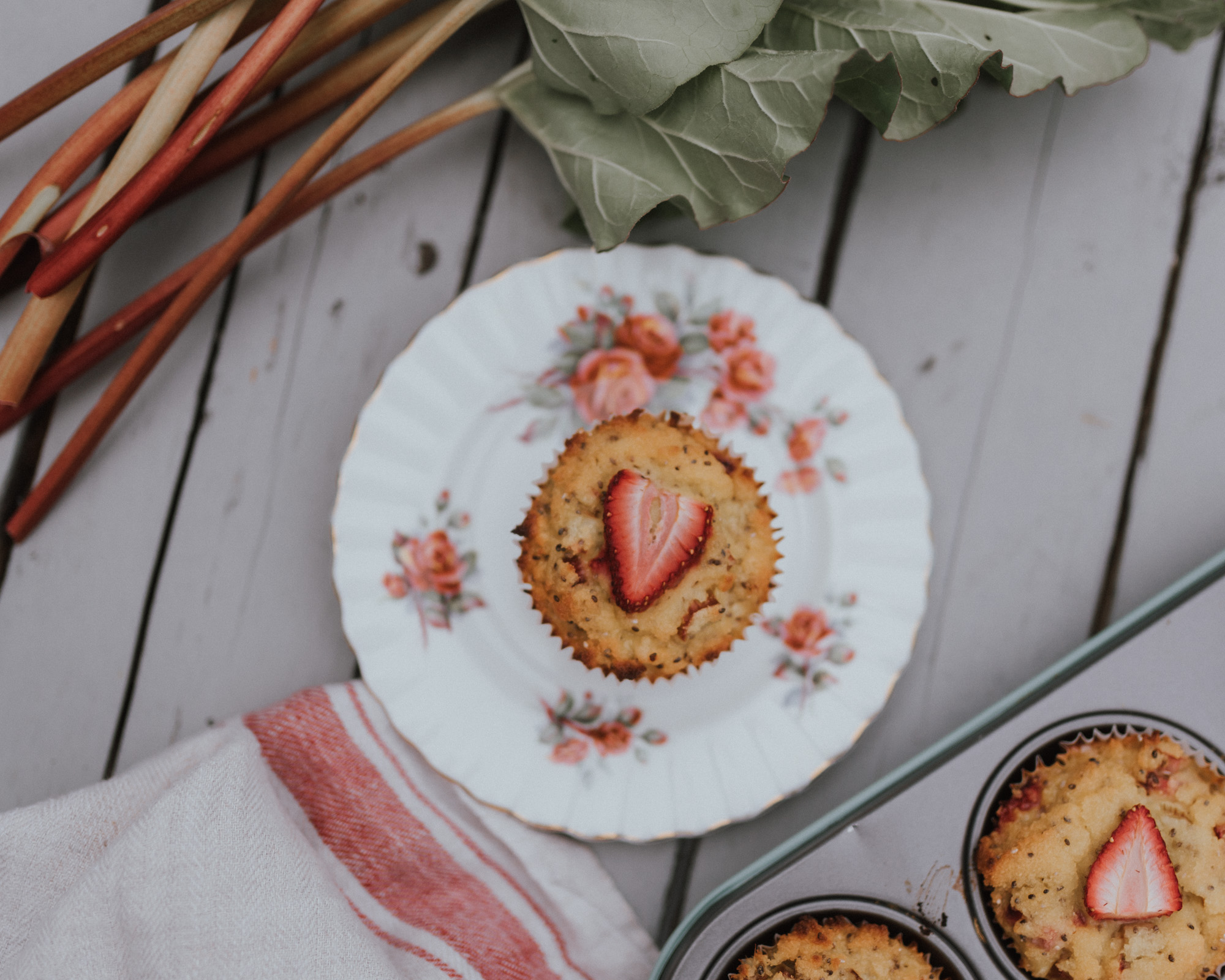 As you know, Rob and I are trying to eat better and at the same time, Aubrey has officially gone both gluten and dairy free. It is all going so well and actually, they help each other out. With Aubrey's dietary restrictions, my allergies and Rob's want to cut out carbs, we have been slowly switching our kitchen to a paleo one. We always feel better eating a Paleo lifestyle and now Aubrey is really helping solidify that switch.
With that, over the past two years, we have been working on growing our own fruits and vegetables as much as we can. Two summers ago, I planted a rhubarb patch and this year, it was finally big enough to harvest.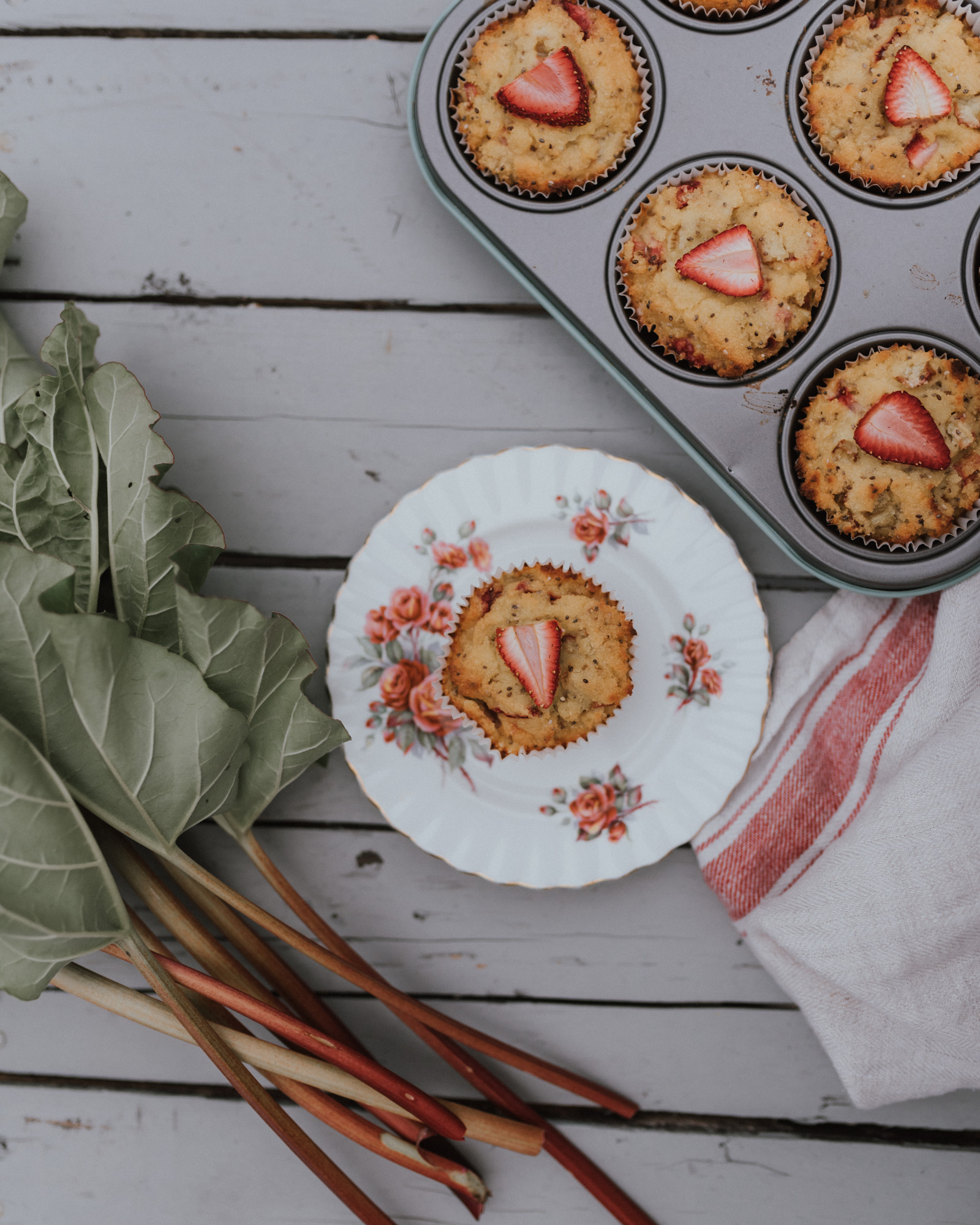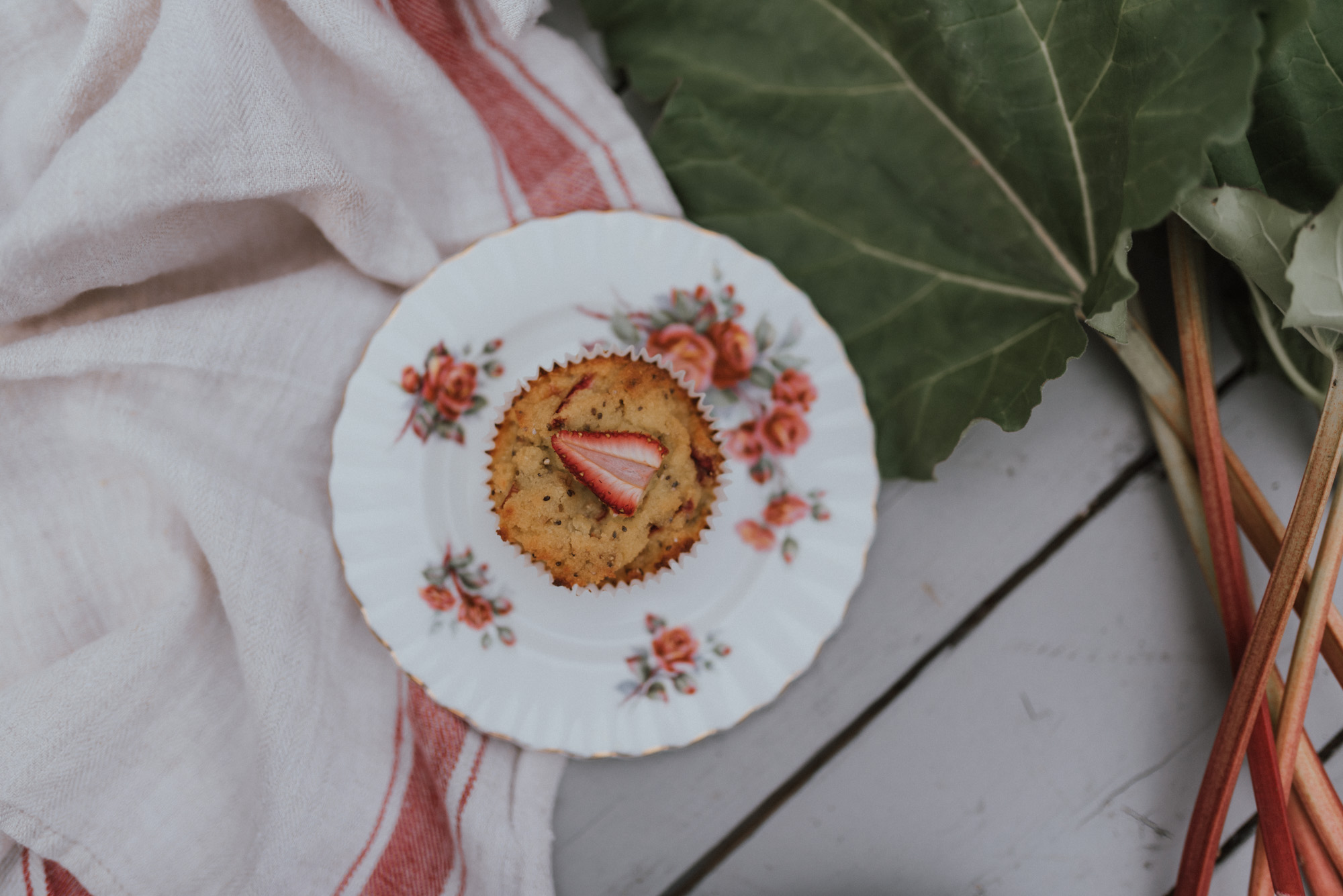 One of the meals that we struggle with the most as a family is Breakfast. With getting both kids off to school and diving into work, we all seem to be stuck eating a banana each before running out the door. I wanted to make Aubrey something sweet and yummy that tasted like something he would have eaten before. It was the perfect opportunity to use up some of that gorgeous Rhubarb.
Paleo Strawberry Rhubarb Chia Muffins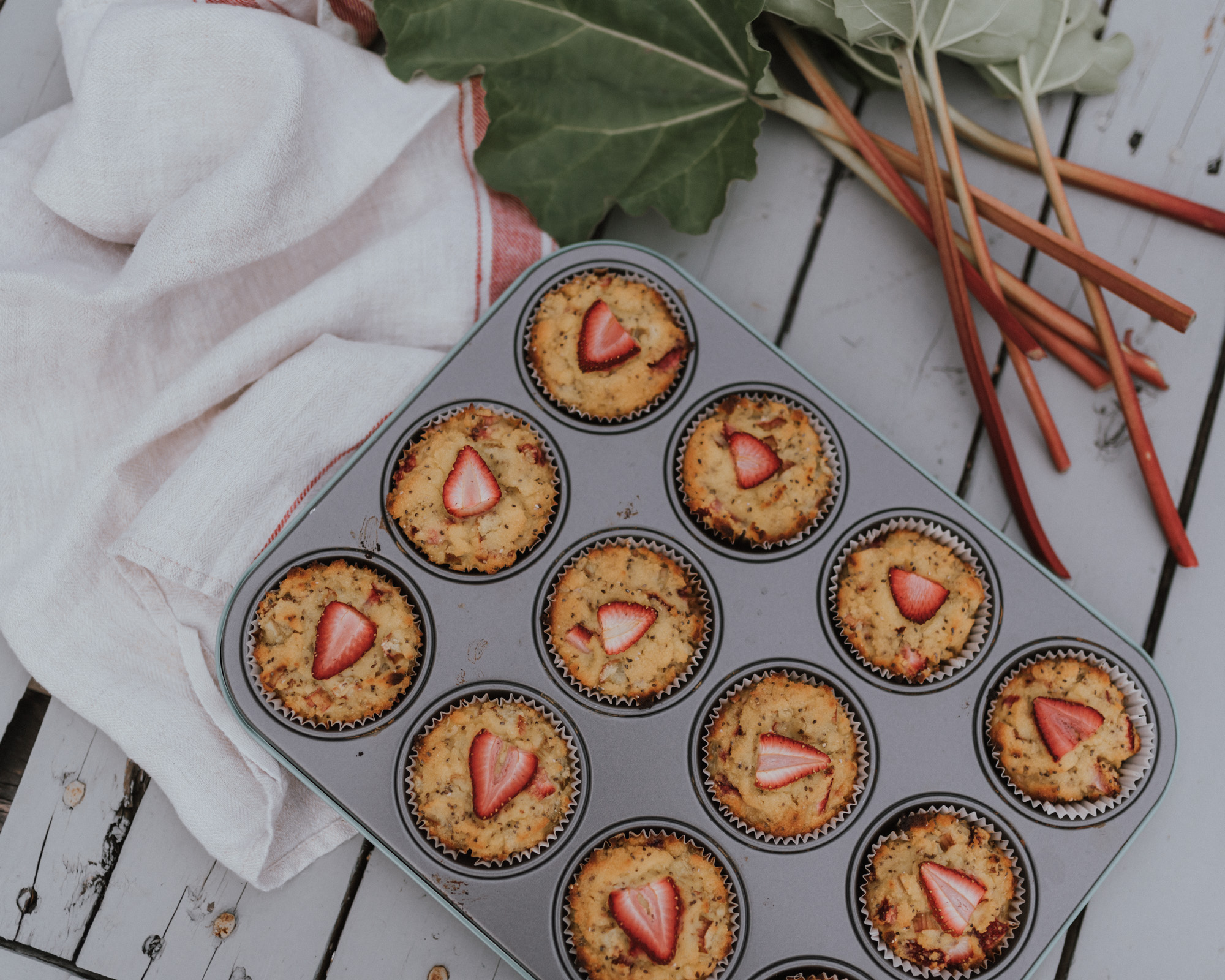 Ingredients:
2/3 cup of Coconut Flour
1 tsp baking powder
1/2 tsp Pink Himalayan Salt
6 whole eggs
6 tbsp honey
1 lemon Juiced
1 tsp vanilla extract
1/2 cup melted coconut oil
1 cup diced rhubarb
2/3 cup diced strawberries
2 tbsp chia seeds
Directions:
Preheat oven to 325 degrees.
Mix together Coconut flour, baking powder and salt in a medium bowl
Whisk eggs in a separate bowl and then add with the honey, lemon juice, and vanilla into the flour mixture. Mix until combined.
Next, add the coconut oil, mixing until just combined.
Fold in the Rhubarb, strawberries and chia seeds. Disperse dough into muffin tin. We used paper liners, but you could also grease the cups and use without.
Bake in oven for 25 mins and enjoy.