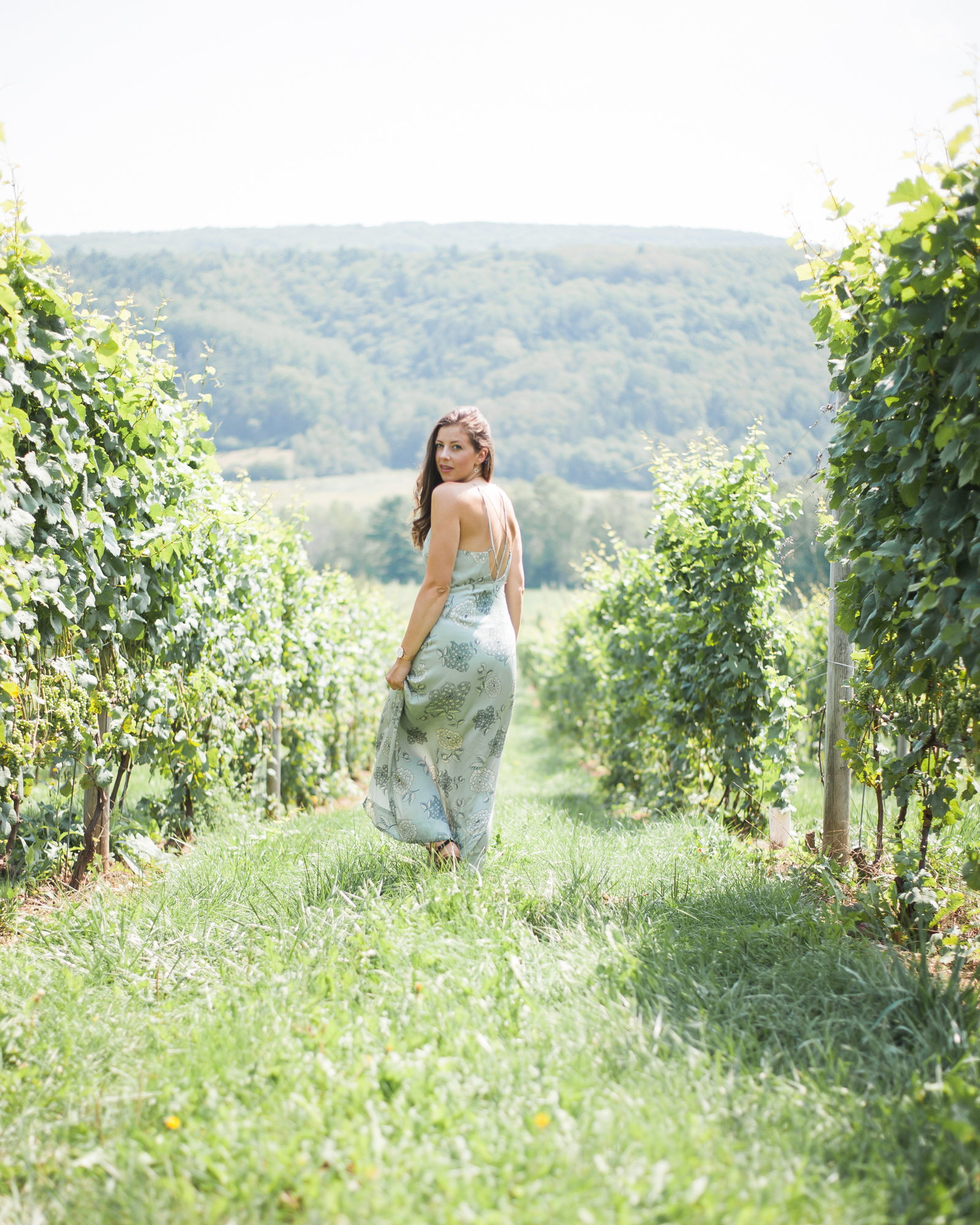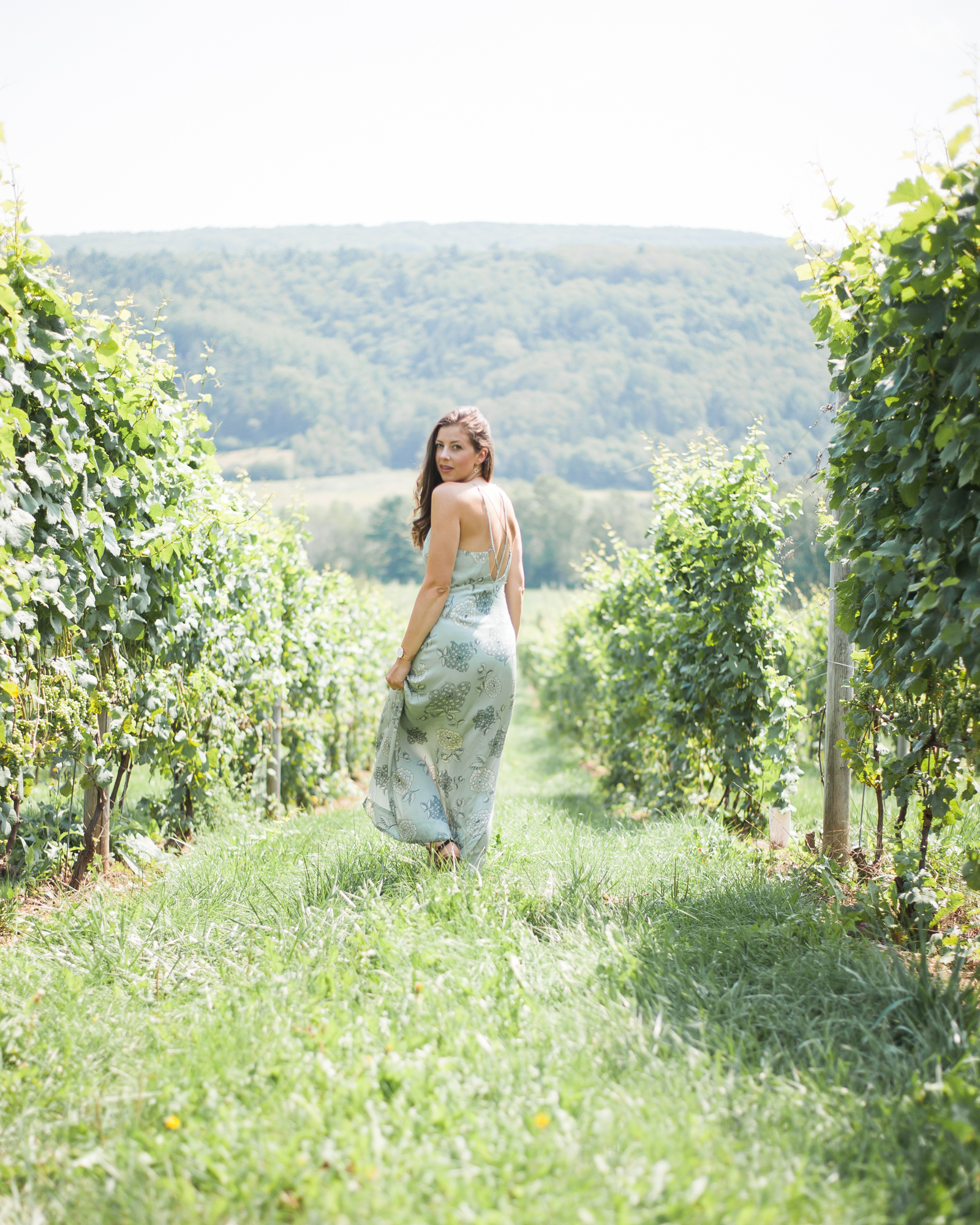 Wearing:
Free People Dress(Similar), H&M sandals c/o, Daniel Wellington Watch c/o 
I can't believe that tomorrow is the first day of September. Where on earth did the summer go? Last week we realized that we were towards the end of the nice sunny warm days here in Nova Scotia and had yet to take a drive to the Annapolis Valley. With Nova Scotia being so small, we are lucky that everything is relatively close. The Valley, which is scattered with some of the best wineries in the world, is only about a 50 minute drive from our house which is on the other coast of the province. It is our happy place and we wanted to get out there more often, starting last week.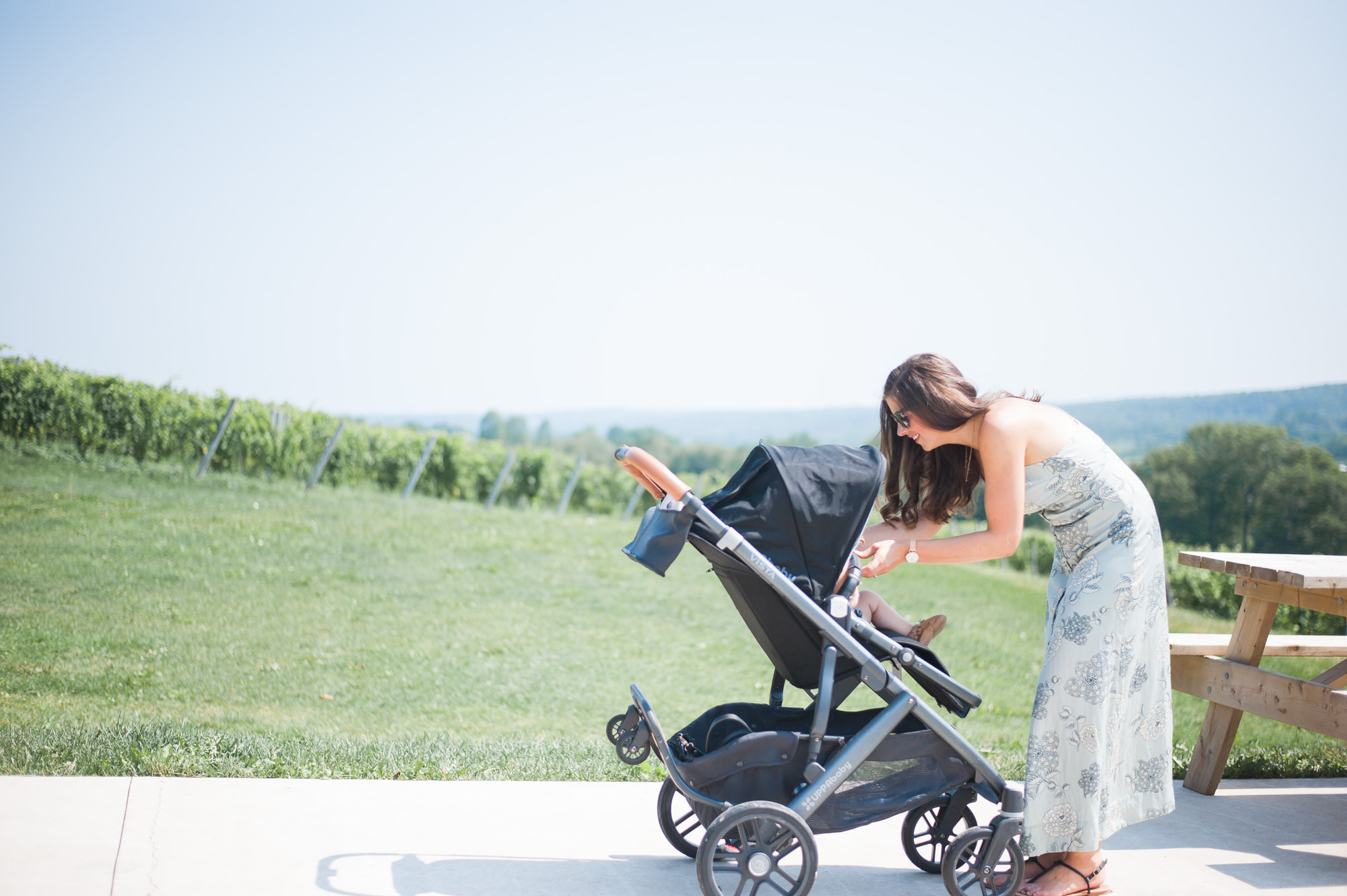 Benjamin Bridge is one of the many wineries just outside of Wolfville and is world renown ( Gordon Ramsey serves it in his restaurant). The Vineyard itself have been private for the 10+ years that they have been making wine. And, unless you had a boatload of money and many friends for a private tour, you probably would have never been. This year, they decided to follow in all the other vineyards footsteps and start allowing the general public in for tastings and to see the gorgeous property. We were so excited to go and it truly was simplistic but beautiful. Plus, the wine was yummy like always.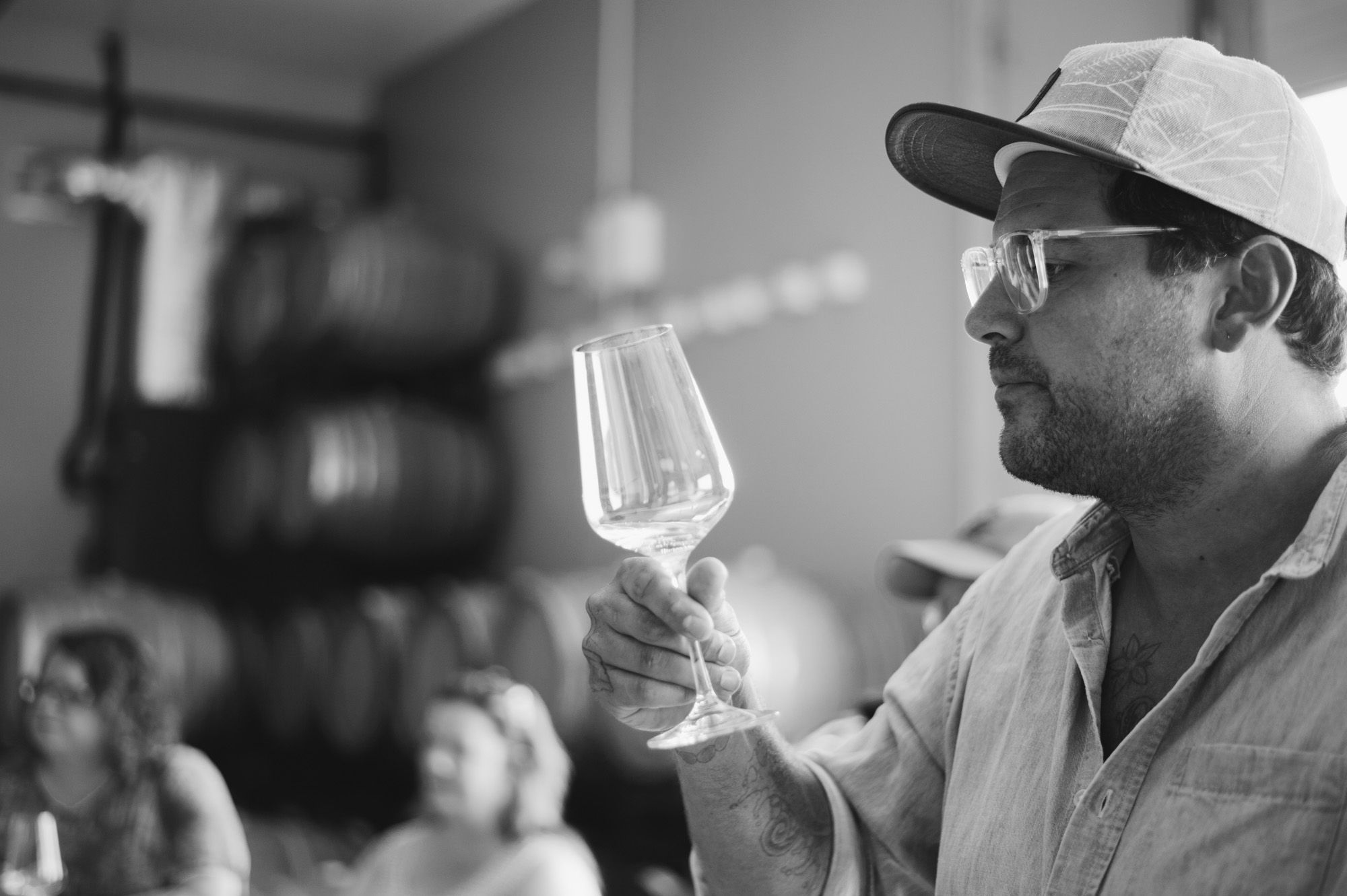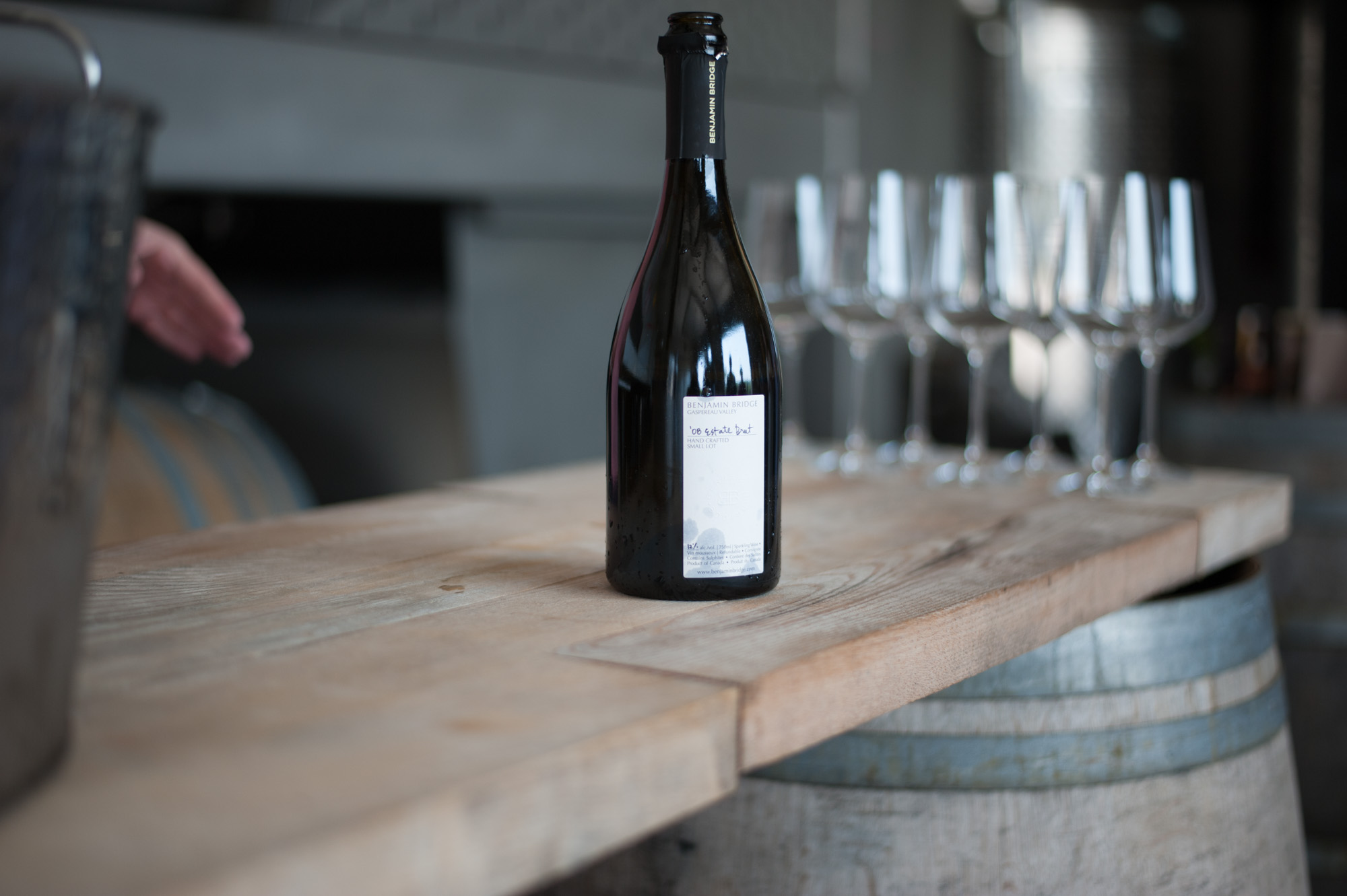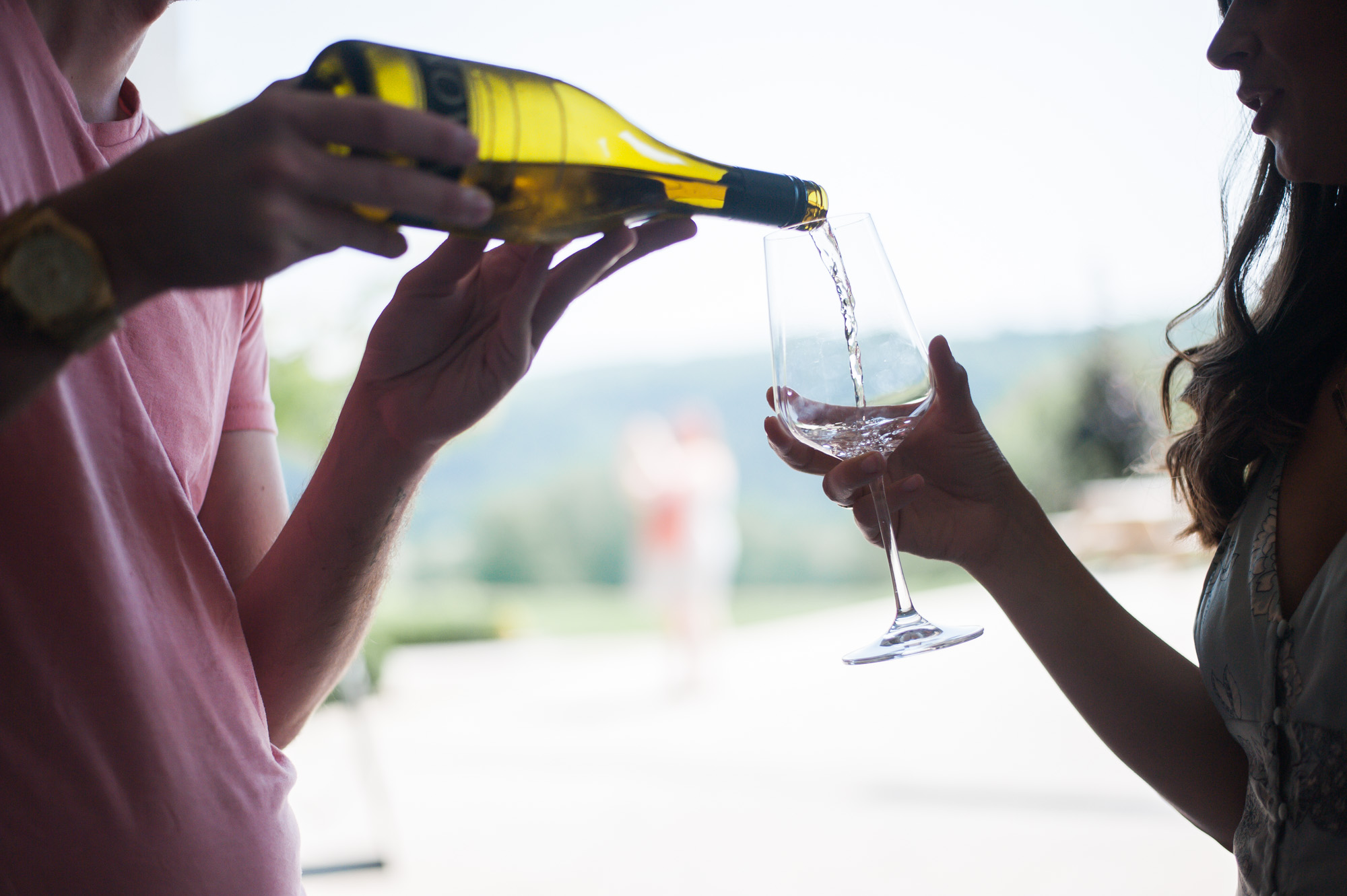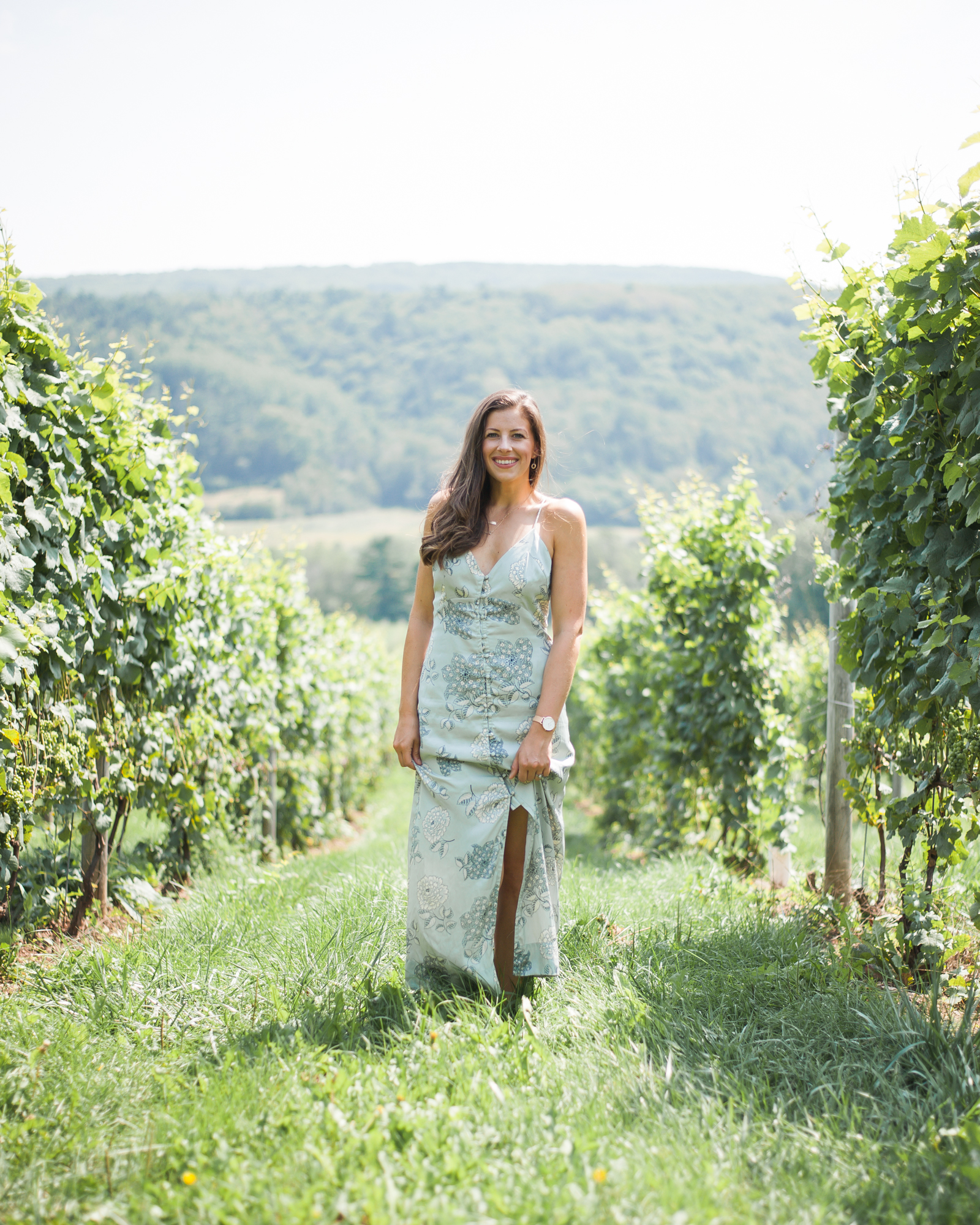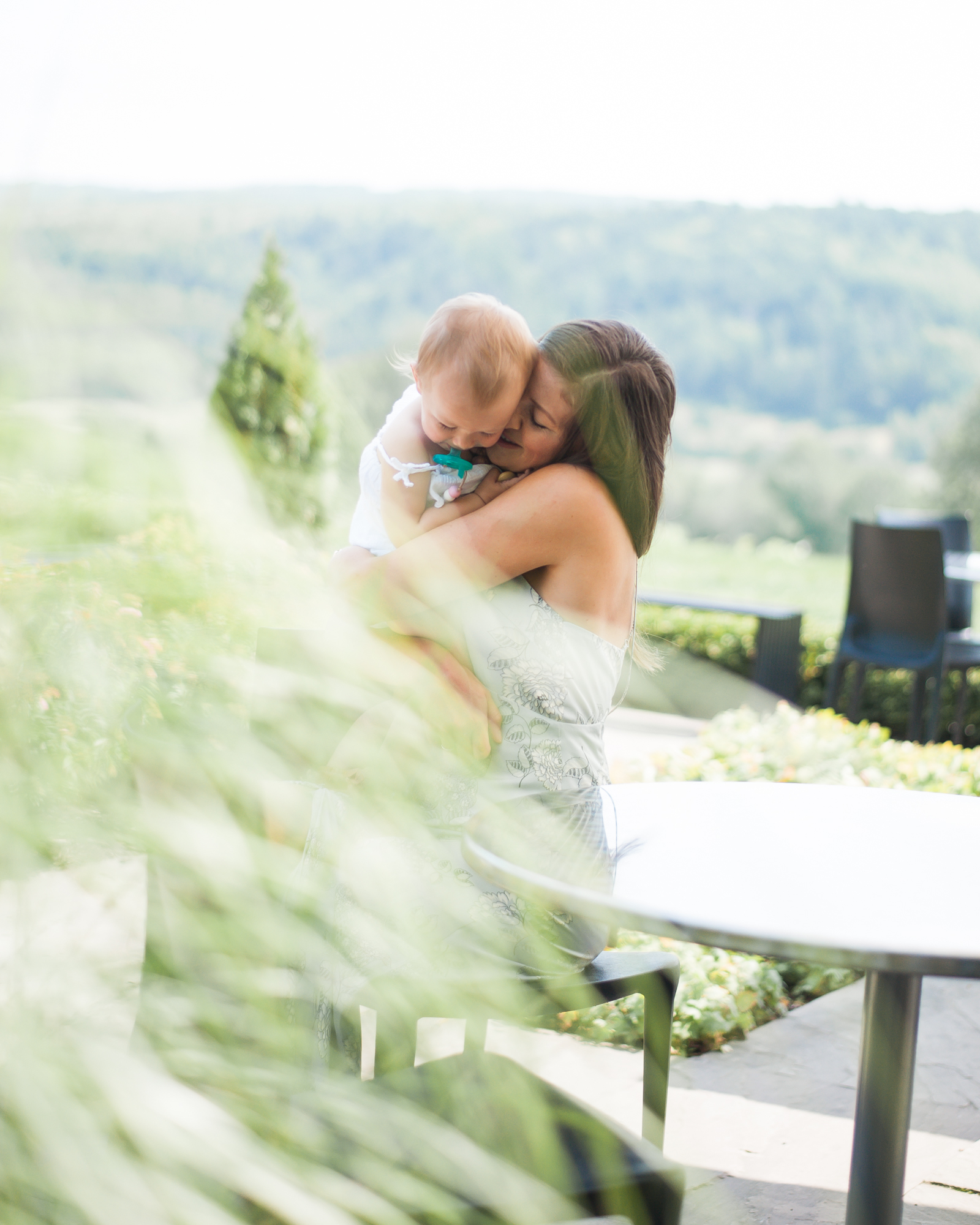 Next stop was somewhere new and fresh but super close to our heart. When Poppy was born, Rob left the hospital once we were settled into our postpartum room. He left to go get me some push presents, because well….that what you do for your poor baby mamas right? He ran into our upscale liquor store here called The Port and explained to the people working that he had just had a baby girl, was bringing his wife sushi in the hospital and wanted the perfect bottle to accompany it. The agreed upon a Pink bubbly made here in Nova Scotia, just like Poppy, by a winery called Lightfoot&Wolfville. It was delicious, but we were super curious about the winery. We had never heard of it before but their graphics were on point.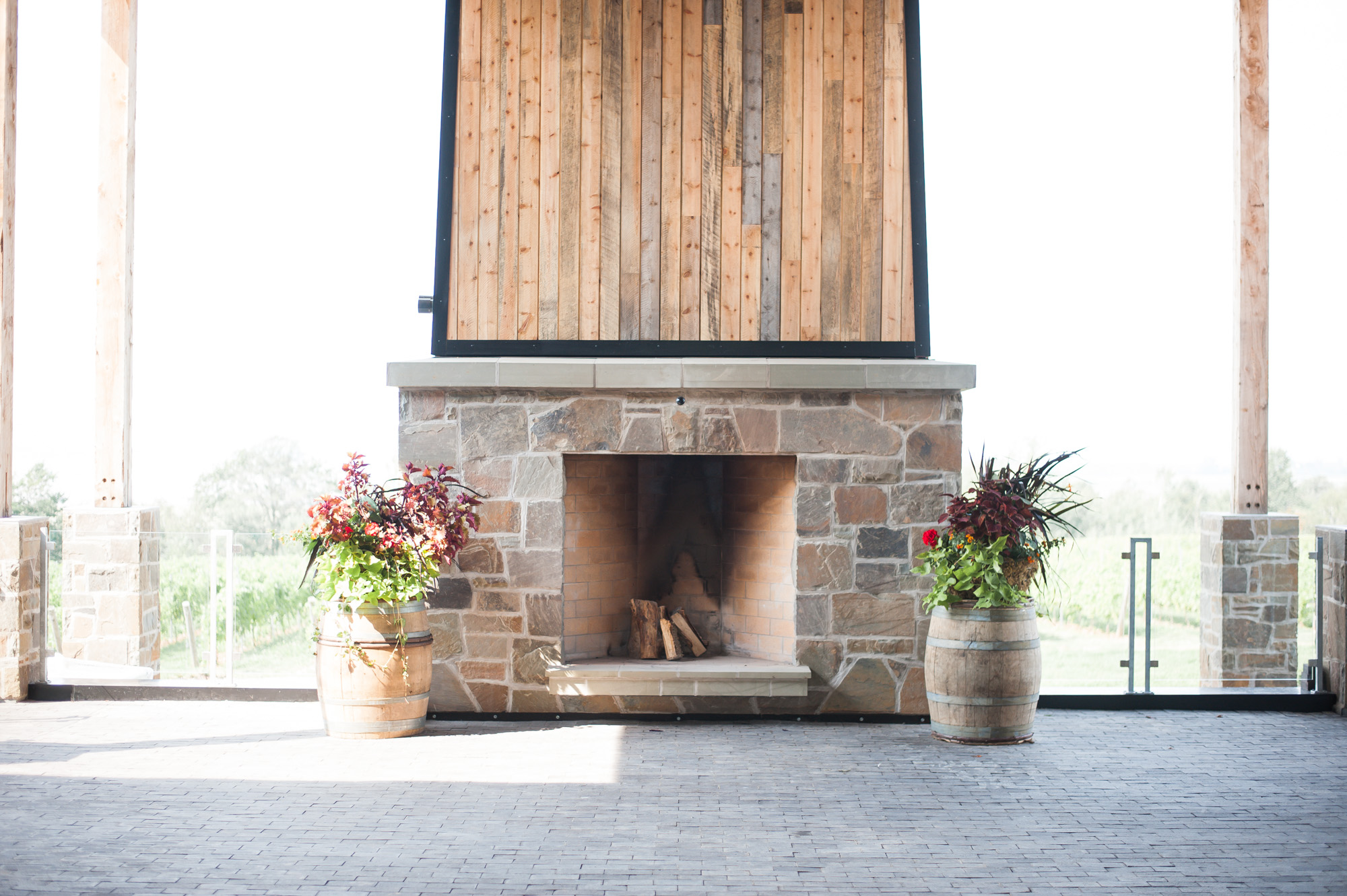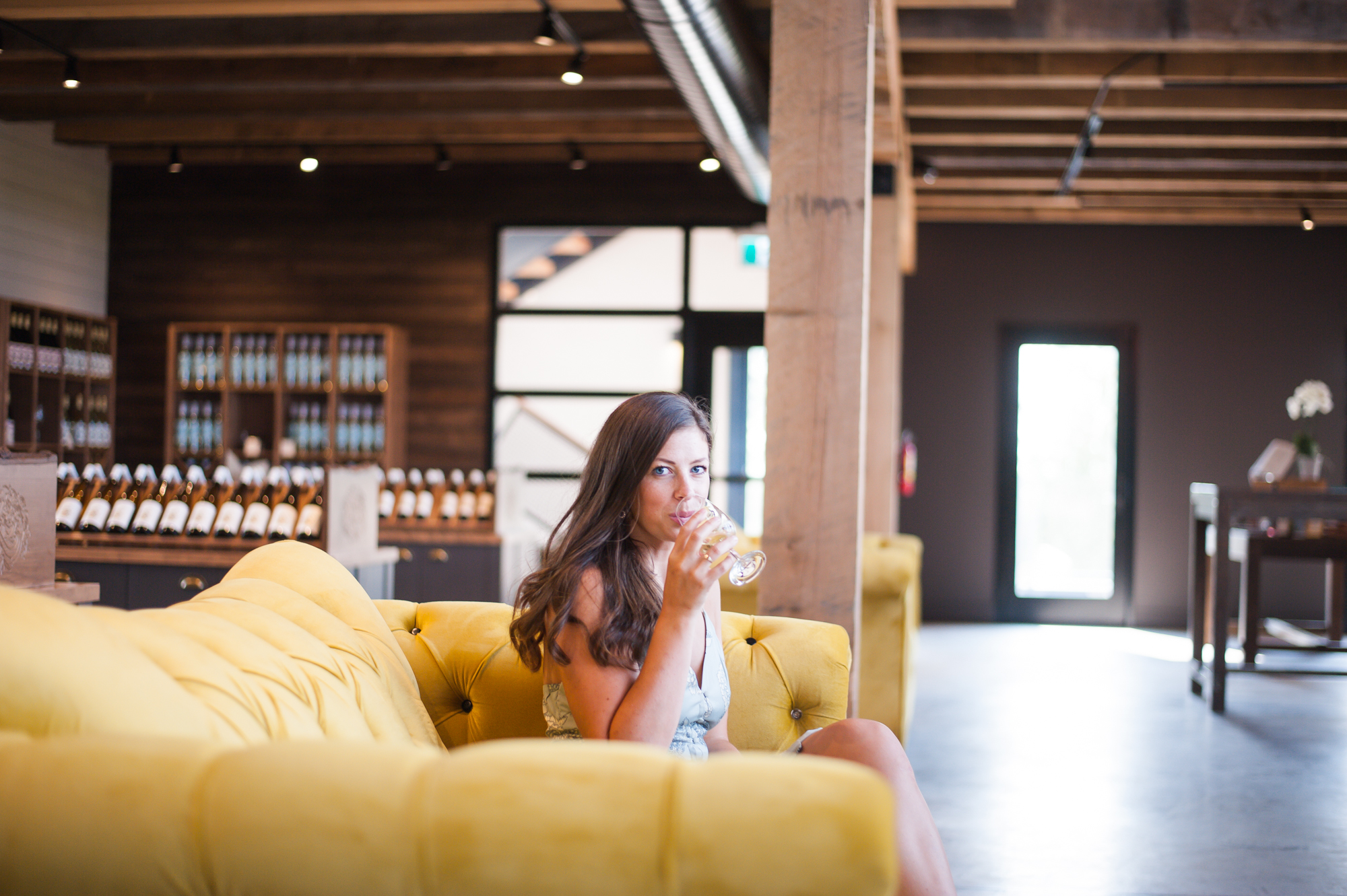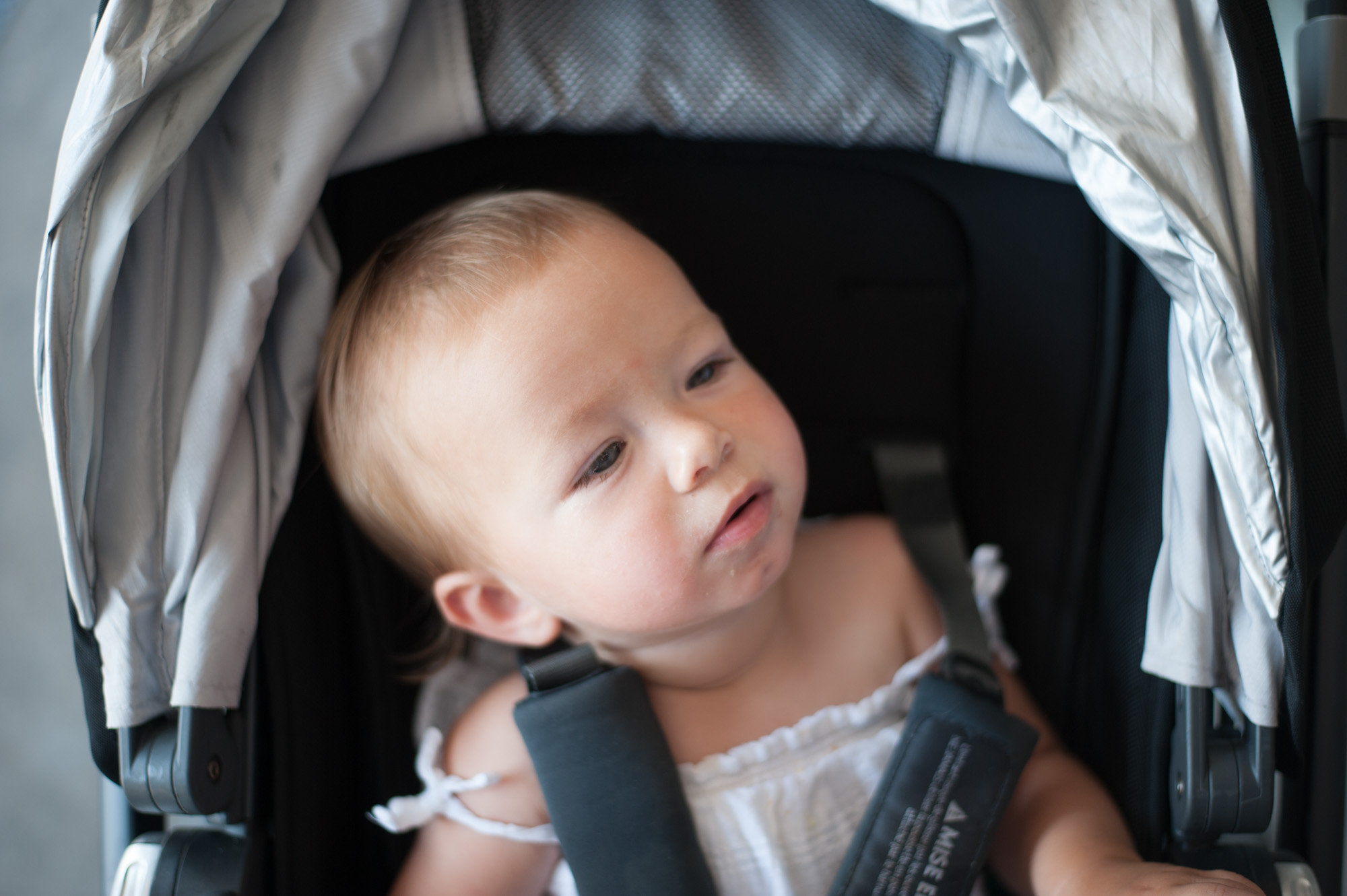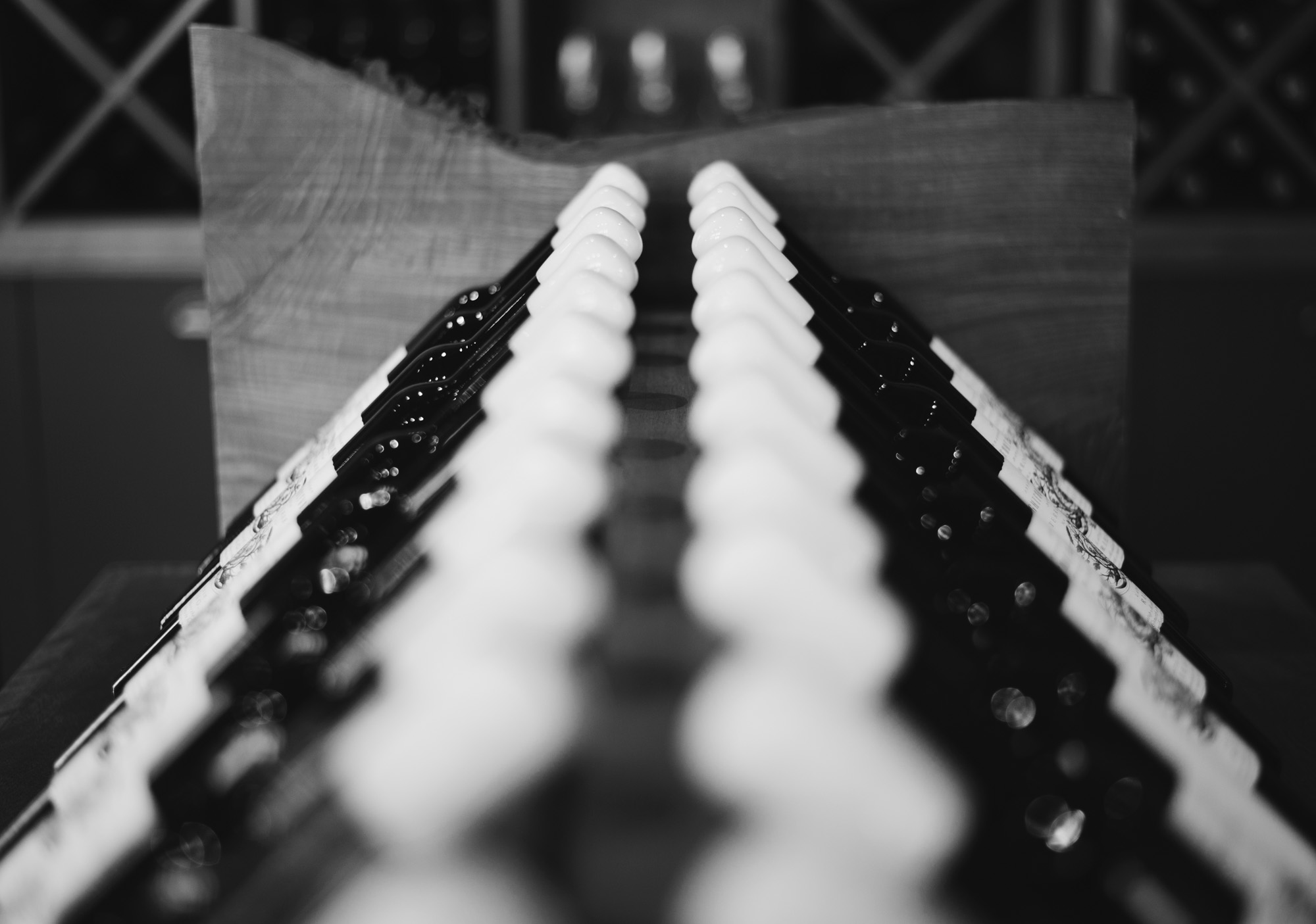 This Summer, We found out that Lightfoot&Wolfville had just opened their vineyards to the public with Beautiful new buildings and even a small kitchen for Charcuterie and Cheese. We wanted to see it for ourselves, especially because it now held such a special place in our heart.
When we walked in, it was nothing short of jaw dropping, and the small simple Vineyard of Benjamin Bridge flew out of our minds. They spent so much attention to detail making the space feel elegant but welcoming. The vineyards looked over the Bay Of Fundy and the monstrous fireplace outside made us want to plan trips back there in the colder months. The great thing about this winery is that it looks amazing but the wine didn't fall short. We did 8 small tastings that we shared so that we could pretty much sample every wine that they currently make. Each one was perfect and I'm pretty positive that their chardonnay is the best I've tasted in my life. We are planning on going back next week and sitting and enjoying the charcuterie and cheeseboard, and I seriously cannot wait.
You will be seeing a lot of the valley in the next bit. Rob is from there and we are hoping to keep up going once every 2 weeks for the rest of 2017. Not only is it a beautiful place for photography, but even though we live on the fisheries village and beaches gorgeousness of the South Shore, the valley is our jam.