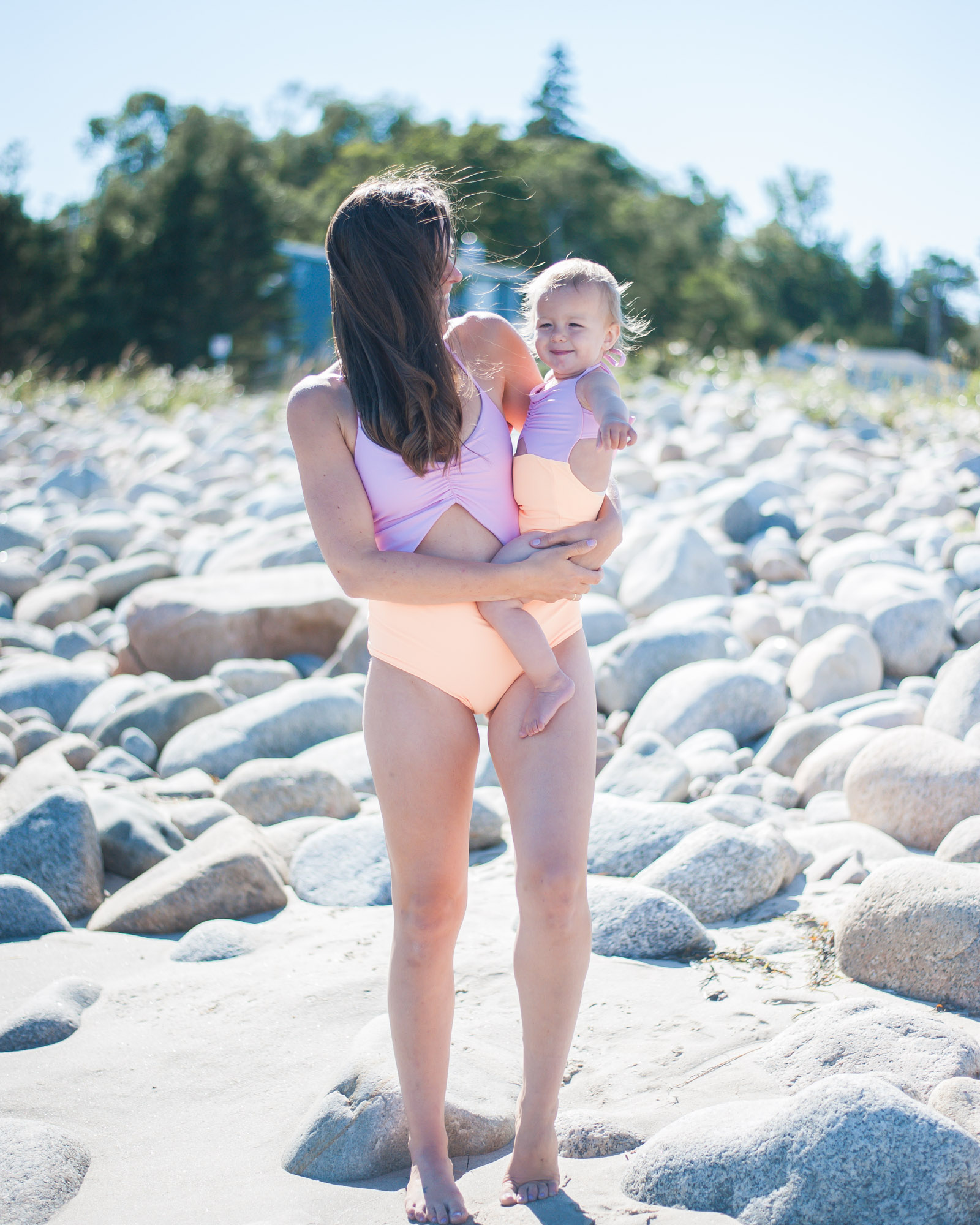 Wearing:
Matching Raising Wild Swimsuits c/o
Living in a beach village, I am in a bathing suit a lot during the summer months. With two kids running around, I need to make sure my suits flatter my mom bod while staying put so I can play with my kids. With that said, I am not going to drop $300 on a suit and only wear it twice in a summer.
I have be on the hunt for great swimsuits for a while now. Last year my focus was flattering my 1 month post partum tummy and opted for high rise bottoms and full pieces with tummy control. This year, I find myself still wearing those suits but have also added one that show a bit more skin and stay place while still looking sexy, because, even as a mom, we should all still feel sext on the beach.
I wanted to share with you my top 5 favorite suits so that you can stock up, especially if they are one sale for your labor day weekend and beyond.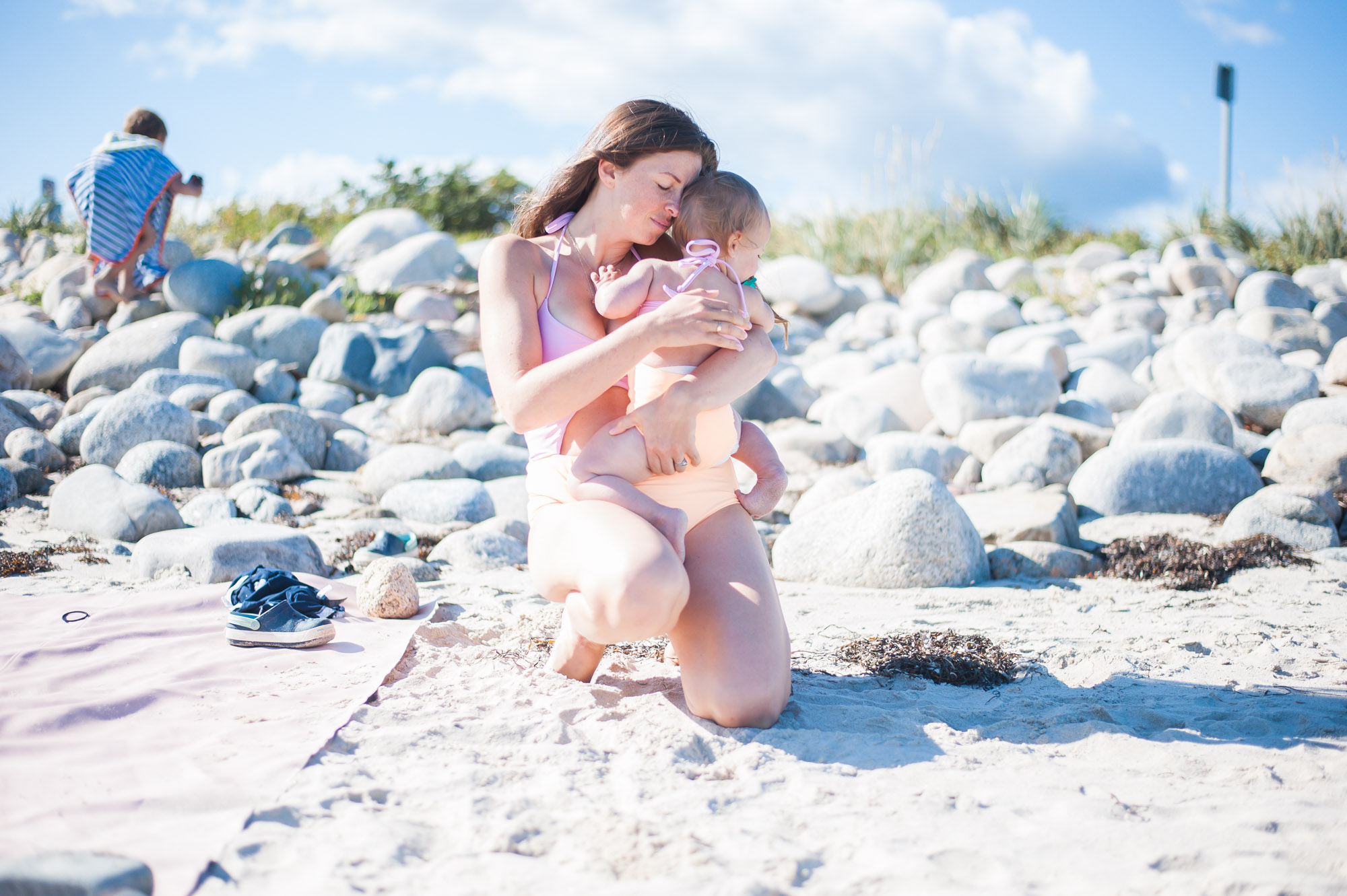 The Tummy Controlling One Piece
I searched high and low for a great one and loved THIS one I actually found at The Bay last year. That store has some hidden gems, especially when it comes to swimsuits. Because they cater to all ages, they are probably the best spot to hunt for tummy control ;).
High Waisted Bottoms
High Waisted bottoms are still one of my favourite styles right now and I am so happy that they are back in style. I stocked up on a few last year. But, even with the baby weight gone, still love the look. Especially, when paired with a sexier bikini top. I just ordered THIS pair for under $40, but also love THIS and THIS.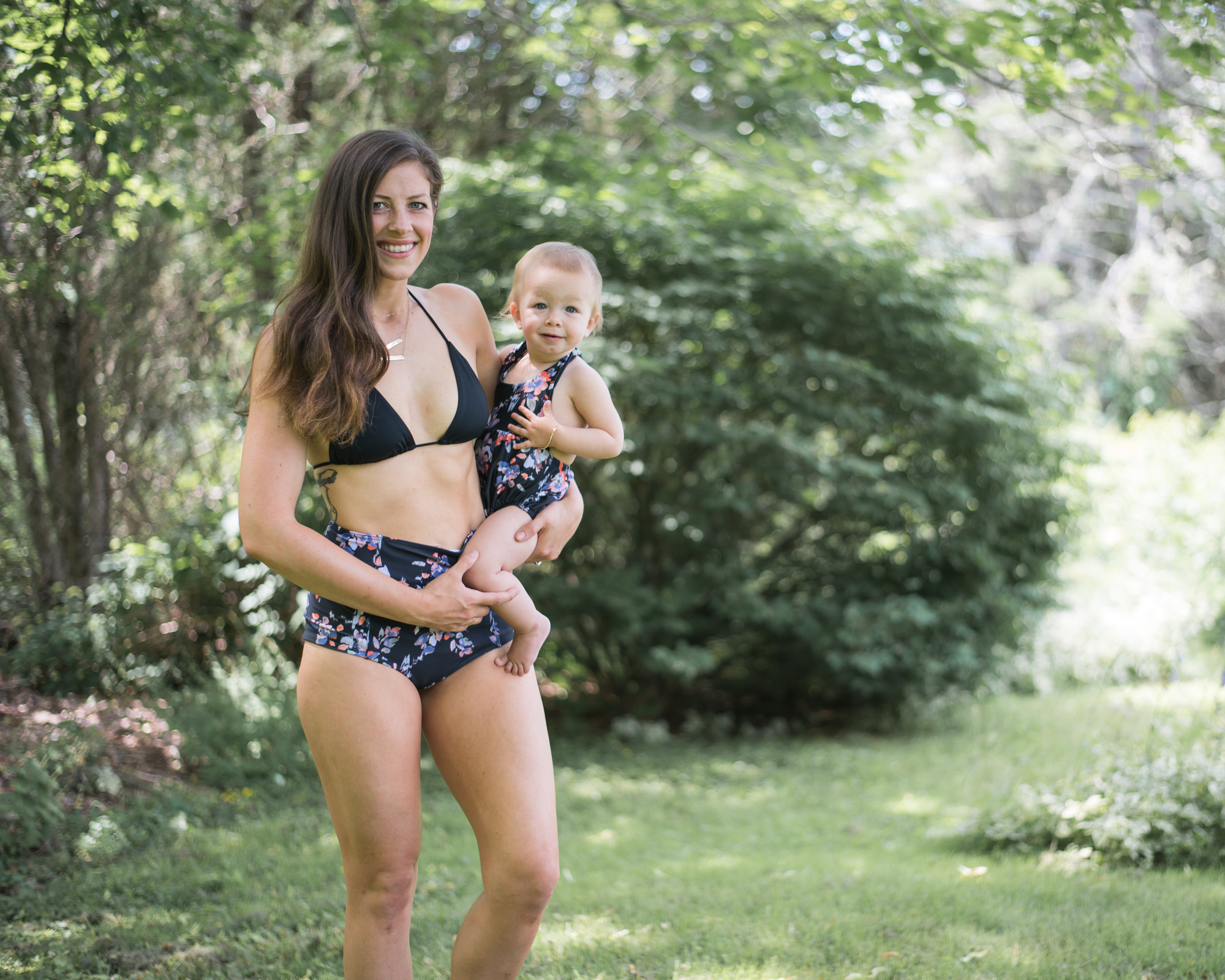 Matching bikini and baby c/o Seen Here
The Bikini
I Discovered the brand OndadeMar when my sister lived in Curacao. The material of the suits are so soft, don't dig in and are cut the most flattering way. If I wear a bikini. I like to go all out with a smaller bottom. This brand does that well. THIS cut (on SALE) is what I wear most of the time, but I also love THIS and THIS
The Sexy Suit
Now that the baby weight is almost off, I want to feel sexy again. But, unfortunately with some of the tummy taming suits, that not really possible. I look for A lower cut top that still has enough coverage that I won't slip put and I love anything backless. When it comes to sexy, go for something that is smaller in the bum. I find a Brazilian bikini, no matter your size, almost always is more flattering than full coverage. A friend of mine designed her own swimwear company and made me THIS suit to fit perfect. I also love THIS one and THIS one is under $50.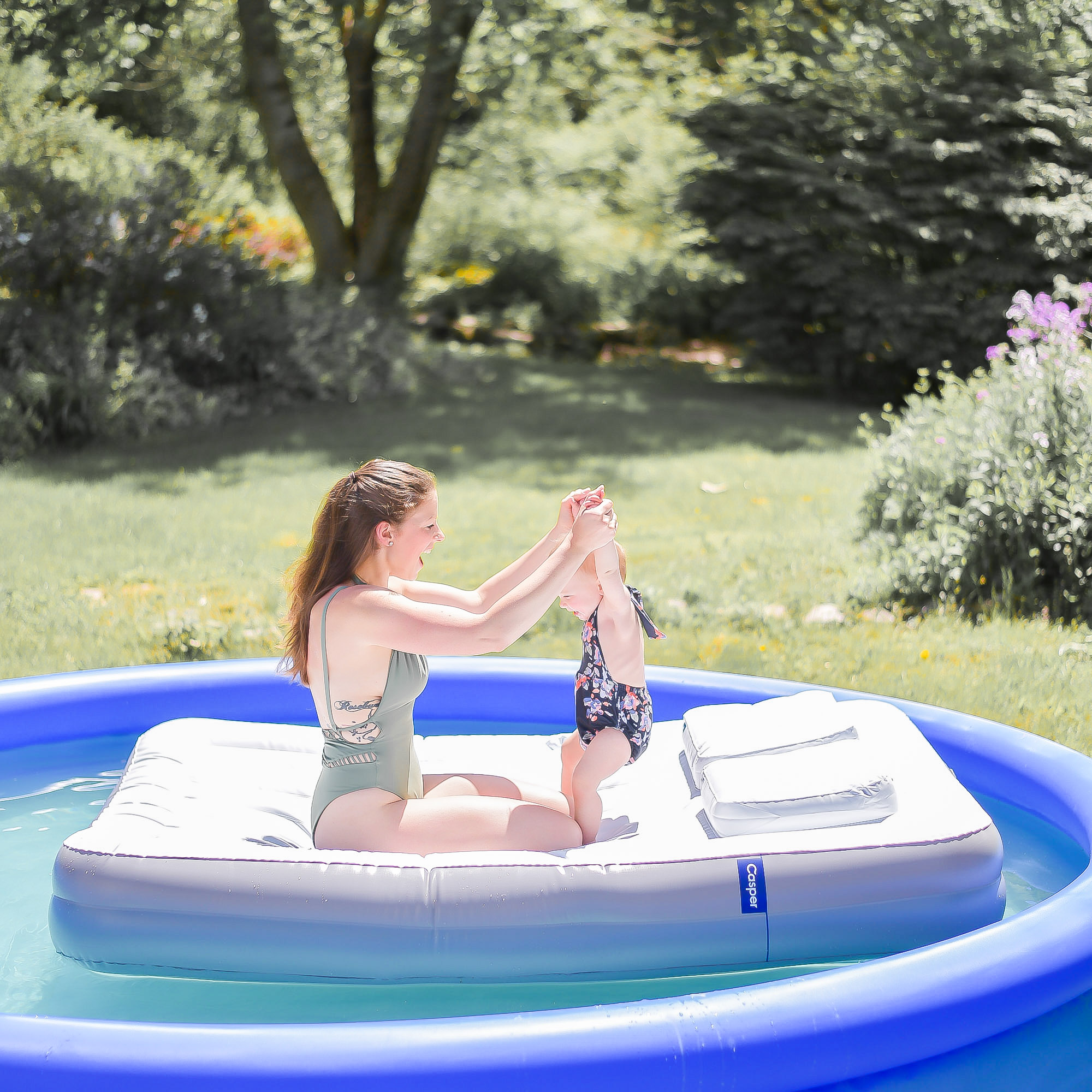 The Pretty Suit
This us the era of the pretty suits. You know, the ones that double as tops instead of getting covered up. The ones that cause awkward tan lines but look beautiful on so you say whatever. I love these. We walk to the beaches around here so these are the suits that I wear most of the time. I throw them on with a pair of shorts and look good on the street and on the beach ;). THIS one is similar to the floral one piece I've been rocking all summer. I also wore THIS one like 10 times. I am contemplating ordering THIS, THIS or THIS as well, just incase a trip down south this winter is in the cards.
What swim suit cut do you gravitate to?